Choosing the Best Photographer for You
Do you want to remember every moment of your precious baby?
Whether you walked through a long journey of infertility or were surprised by the little one growing inside, you deserve a unforgettable portrait experience that ends with beautiful products for you and your child to treasure.
However, finding the perfect photographer for you can be an overwhelming task.  We've created the following magazine to help you narrow down your search for the perfect photographer for you.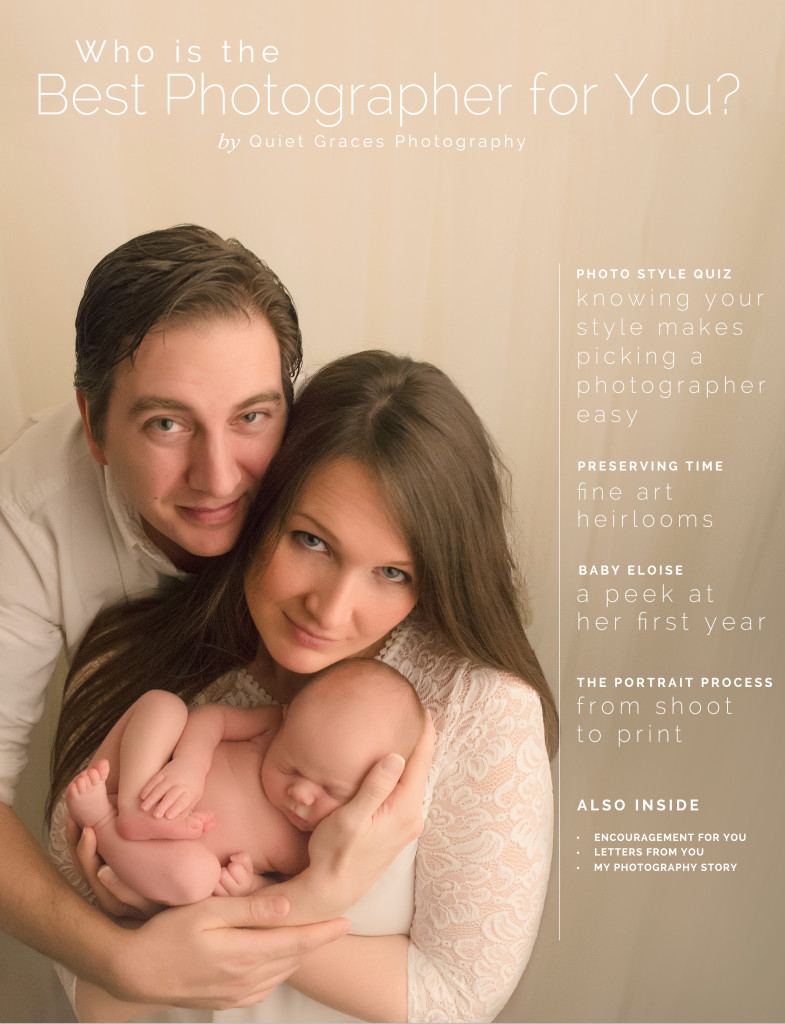 To receive your free digital magazine, along with a complimentary 4 day email series "Four Questions to Ask your Photographer before Hiring," please enter your email below.
At Quiet Graces, we don't take being invited into your inbox lightly.
We'll never share your email address and offer convenient 1 click subscription management.
However, we always try to provide you with the best content for expecting and new mamas to encourage you on your journey through twice monthly newsletters.
We can't wait to share our journey with you.