Basic Editing: Converting to Black and White
I love black and white.  One day I'm going to offer black and white film children sessions (if that sounds like a dream come true, contact me now!).  Maybe next year I'll whip out the old film camera and document my children's lives in film.  Sounds like I might have a project in the making…..
When I switched to digital, I used to get so upset about the black and white conversion.  It was dull and ugly and I only knew the one way to do it.  I really hated it.
Fortunately, hating my black and whites motivated me to learn to do black and white conversions in a number of ways.  Today I'm going to share my favorite method of black and white conversion that I do manually in PSE and then share a small lists of black and white actions/presets that make my soul sing!
As a side note: I've been doing most of my black and whites in Lightroom recently.  Also, before writing this post I was able to upgrade to Photoshop Elements 12.  Woohooo! Ahem… I'm sorry that things look completely different that the last few editing posts, but this will help those with the newer software and I believe it looks a bit more like the Full Photoshop CS interface for those of you using that program.
Converting to Black and White Using Gradient Map
(Applicable to Both PSE and PS)
I learned how to convert to black and white with gradient map over at Everyday Elements (I'm telling you… she's a goldmine of knowledge).  Her take on this conversion is right here.  Mine is below.
Here's my starting color edit.
I click the Layers Palette in PSE12.  

Then click the Layers Palette Half Moon Button (PSE doesn't come with a manual… I'm totally making these names up as I go) and select Gradient Map.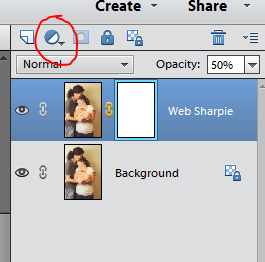 The Gradient Map will pop up. Your image could look mighty funky at this point depending on the selected gradient.  Don't worry!  Double click the black and white bar(or whatever color you have showing up there) and the Gradient Map Editor will open.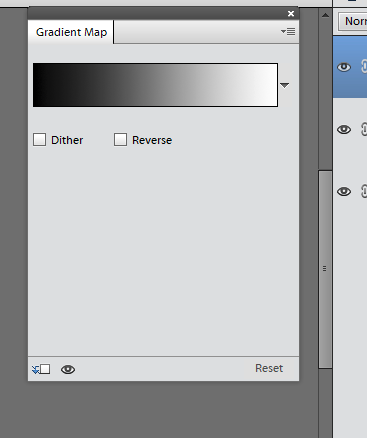 Select "Black, White".  As you can see below, at this point I have an ordinary black and white conversion.  It's lacking the depth that I love so I'm going to play with the black, white, and midtone sliders (midtone isn't visible until you start moving the black/white slider).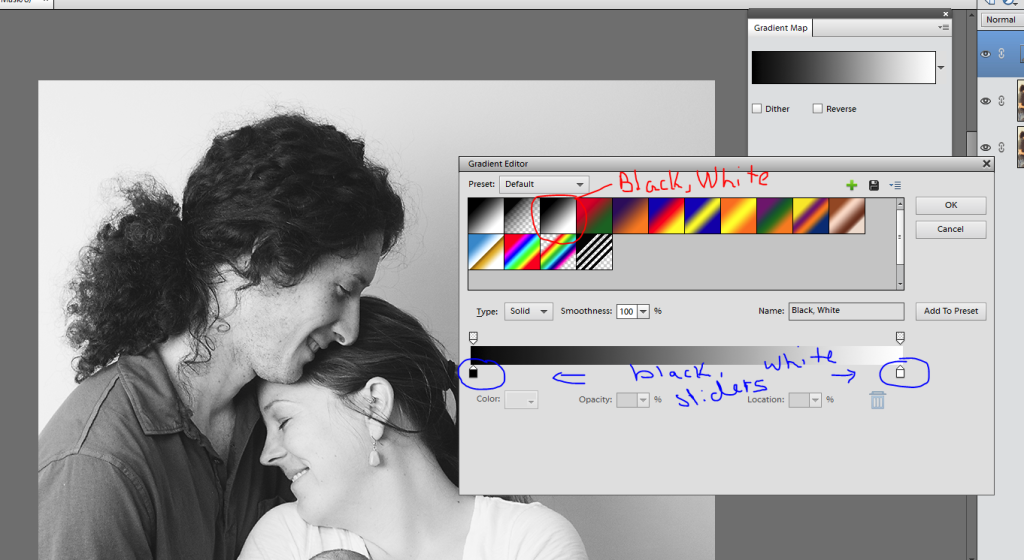 Move things around til you get the richness you want.  Weird fact: one you have a midtone slider showing if you drag it toward black you midtones get lighter.  If you drag it toward white they get darker.  For some reason that seams backward in my head…
The following are my final settings.  I moved me black slider in to darken Abel's hair, moved my white slider in just a bit to darken the super bright white of Jenn's shirt, and then moved my midtones slider over toward the black side to lighten up the skin tones just a tad.  You can see the midtone slider below now 🙂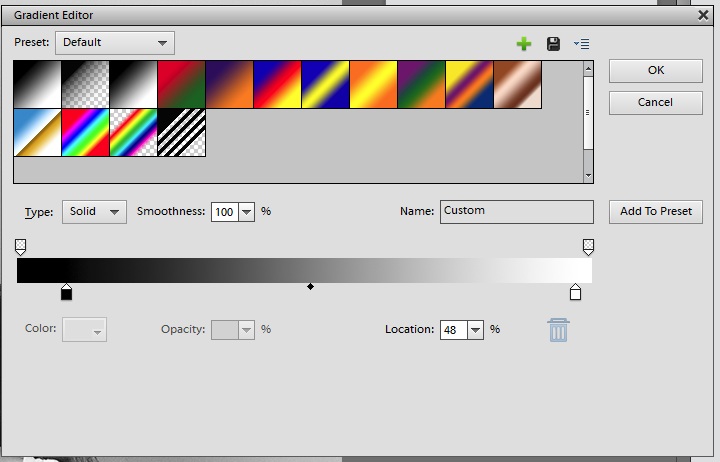 Tada!  Beautiful black and white made super simple.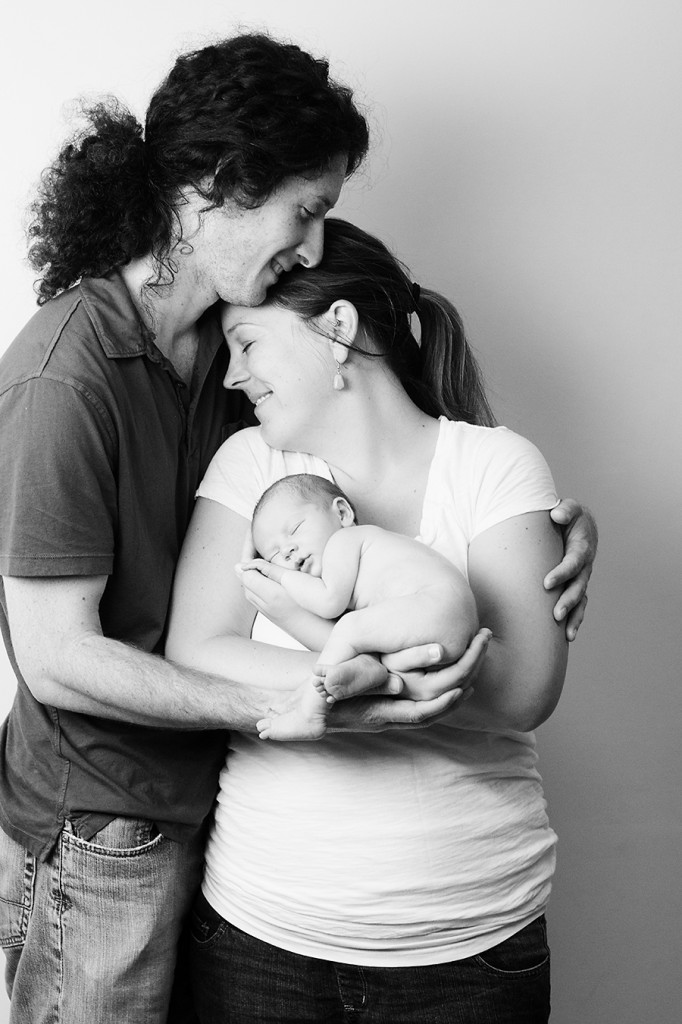 Some Favorite Black and White Actions/Presets
I love simplifying my editing workflow.  Actions (PSE/PS) and Presets (Lightroom) make conversions simpler.  I'll do a full actions/preset post as the new year begins, but here are my favorite free black and white actions/presets.
Actions
Pioneer Woman's Black and White Beauty in this Set
Pure Actions Free Black and White Batch (a basic Gradient Map conversion that I just taught you) and Baby Max Black and White.
Presets
34 Black and White Film Presets for Lightroom.  If you can't find a winner here, I'm not sure you will 🙂  I used to shoot Illford Delta 400… so that might be my favorite. But I like grainy images 🙂  But Illford HP5 (which my wedding was shot in) Curve is also a favorite.
12 Kodak Black and White Presets. If the above set didn't meet your need… this will fill in.