Melissa Aldrich
Remember this precious PREG miracle, Sevin?  She came back for her Studio One Year Photography Session Simpsonville SC.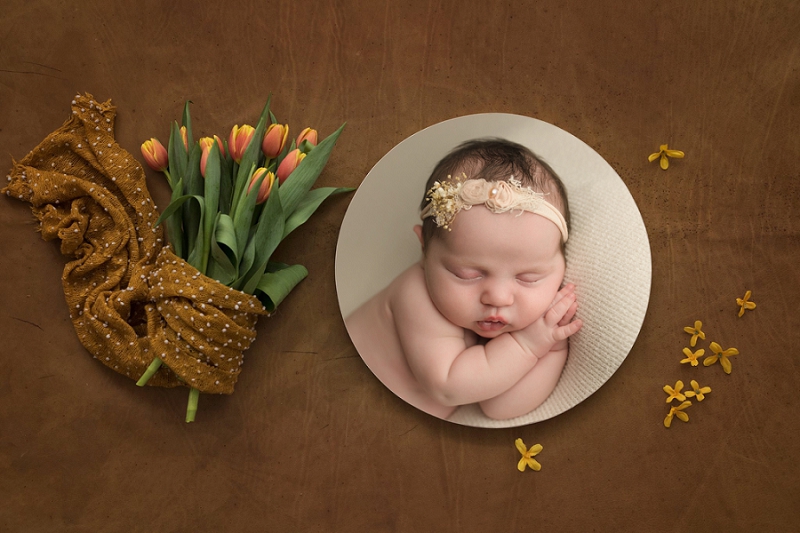 It was such a gift to chat with her mama Heather again and see how much Sevin has grown.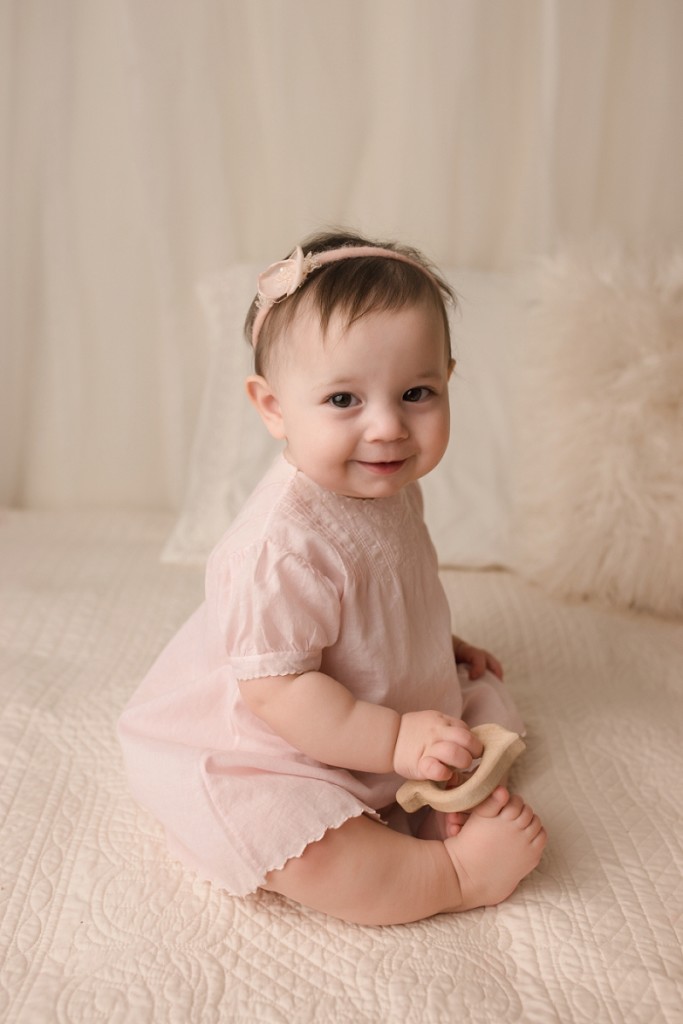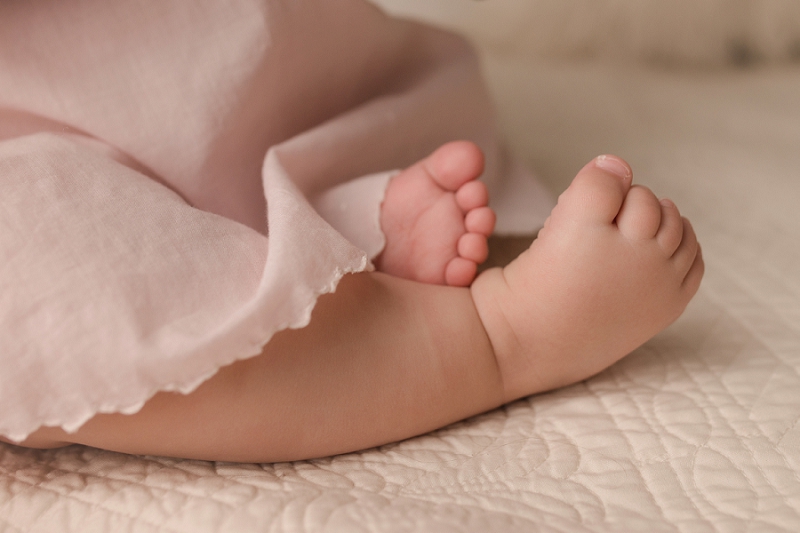 Sevin kept us on our toes this session! Not only was she fully mobile, but she had entered the separation anxiety stage.  She wasn't very keen on mommy being more than four feet away.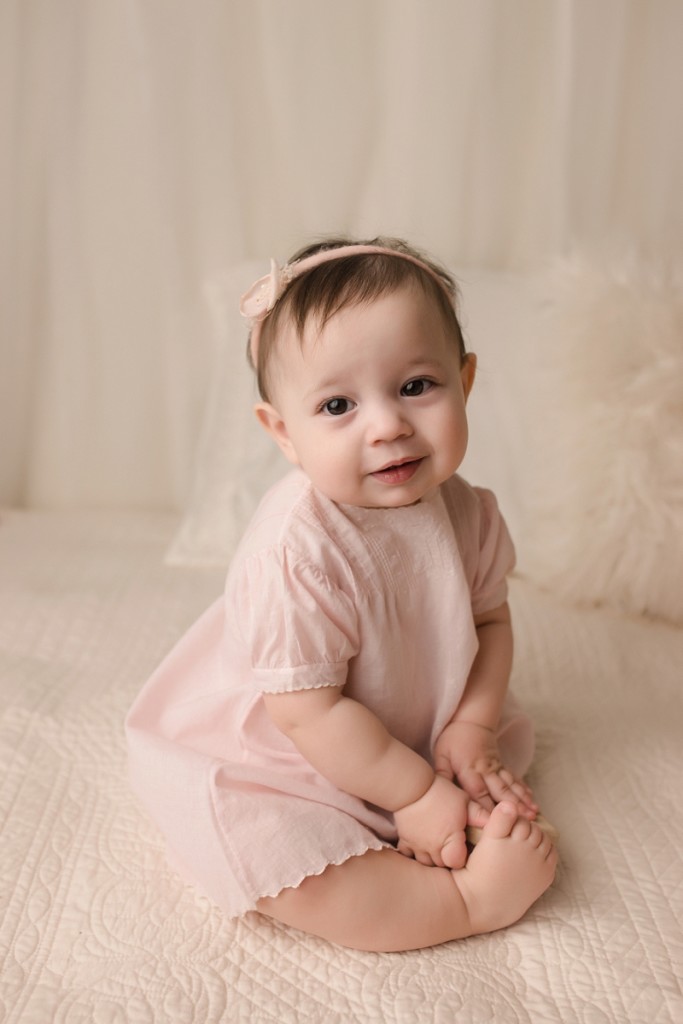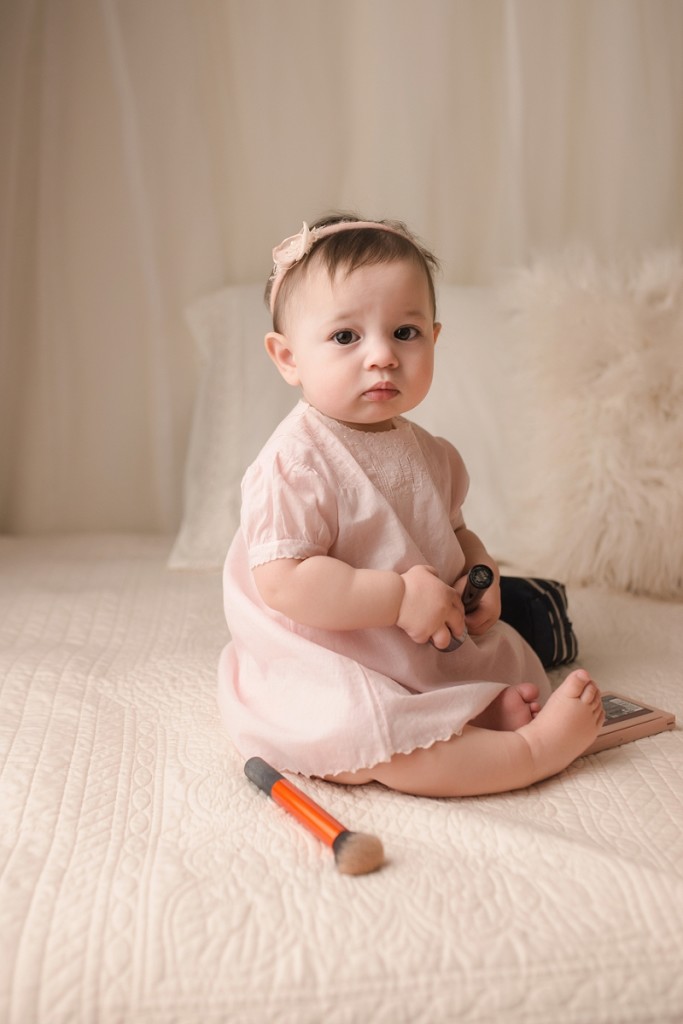 Most of these images Heather is sitting on the other end of the my bed-futon. For these sweet makeup brush images, Heather was actually making herself photo ready while Sevin stole all the make up brushes.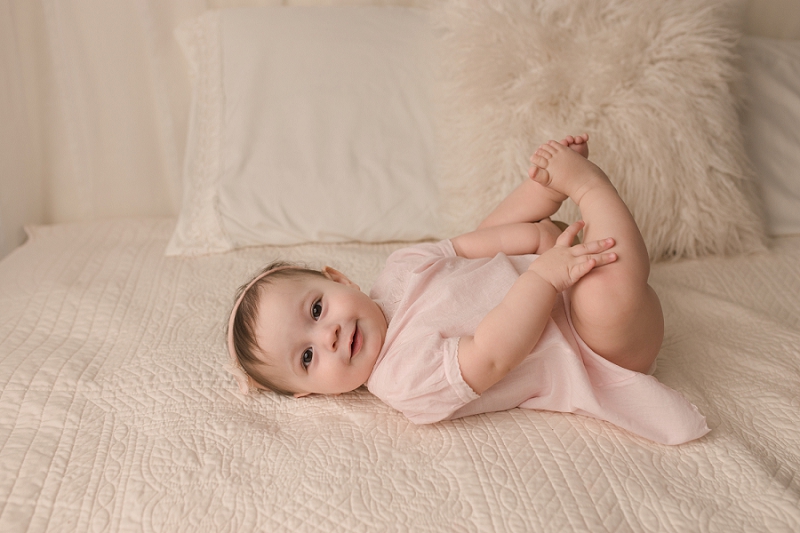 If we were on the paper, Heather was on the paper.  I always ask my one year mamas to come to the session in sweats and a tank because they are going to be either near an anxious baby or helping me corral a comfortable and highly mobile kid.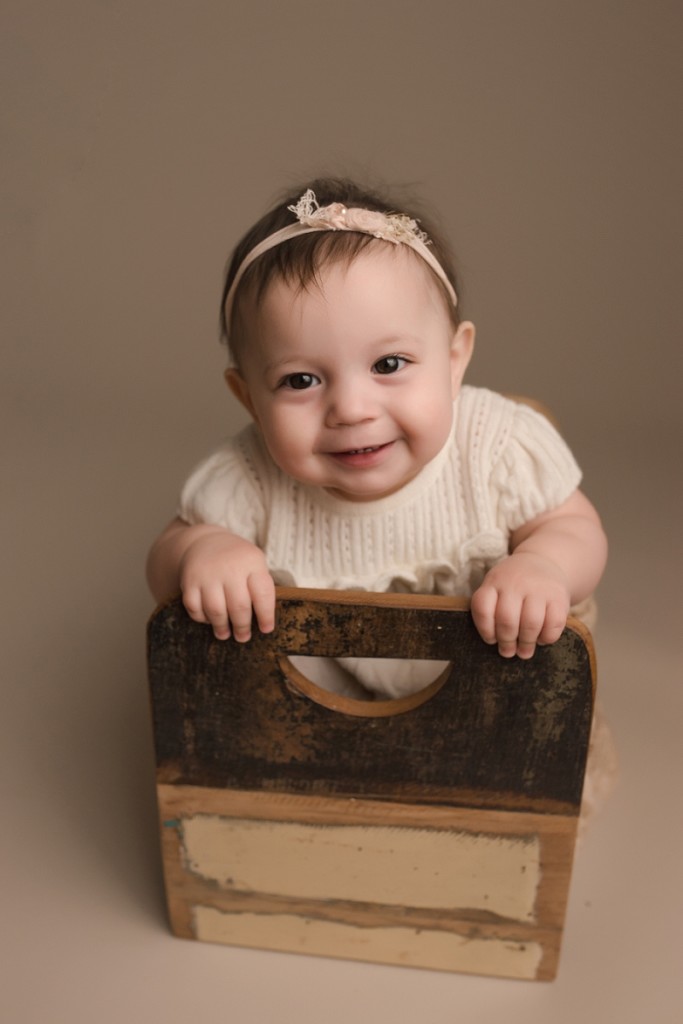 And clearly having mama near Sevin worked out so well for these images.
Sevin, however, was fully convinced that cake was poison. She wouldn't even fall for my normal stick puffs or Cheerios in the back of the cake trick!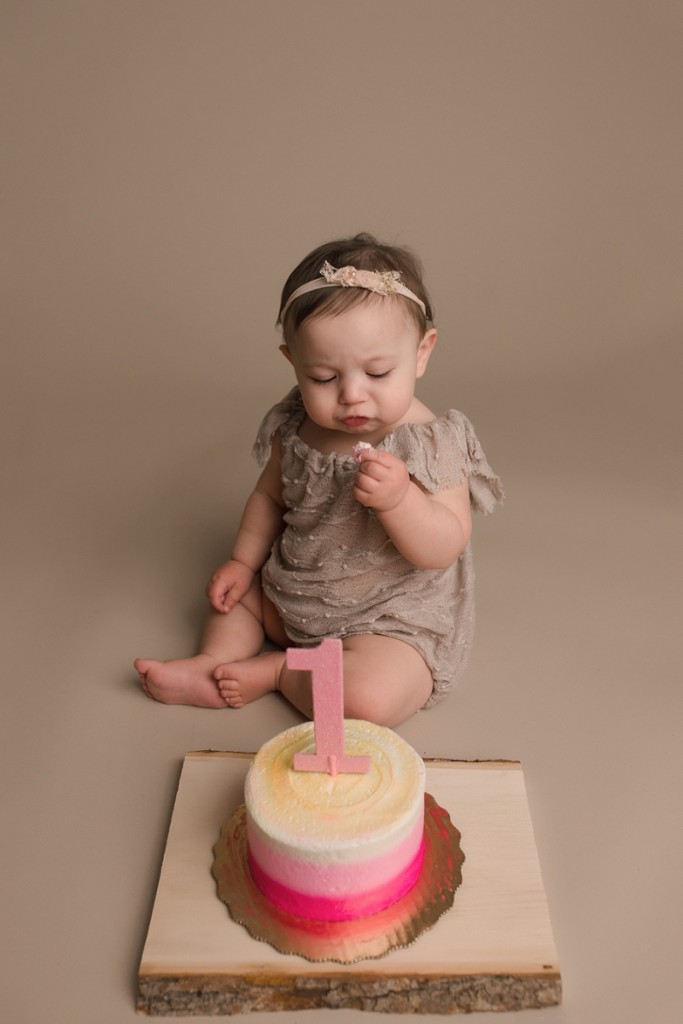 We ended up just enjoying some Cheerios in my high chair for a bit while Sevin calmed down just a bit before finishing with images of Heather and Sevin.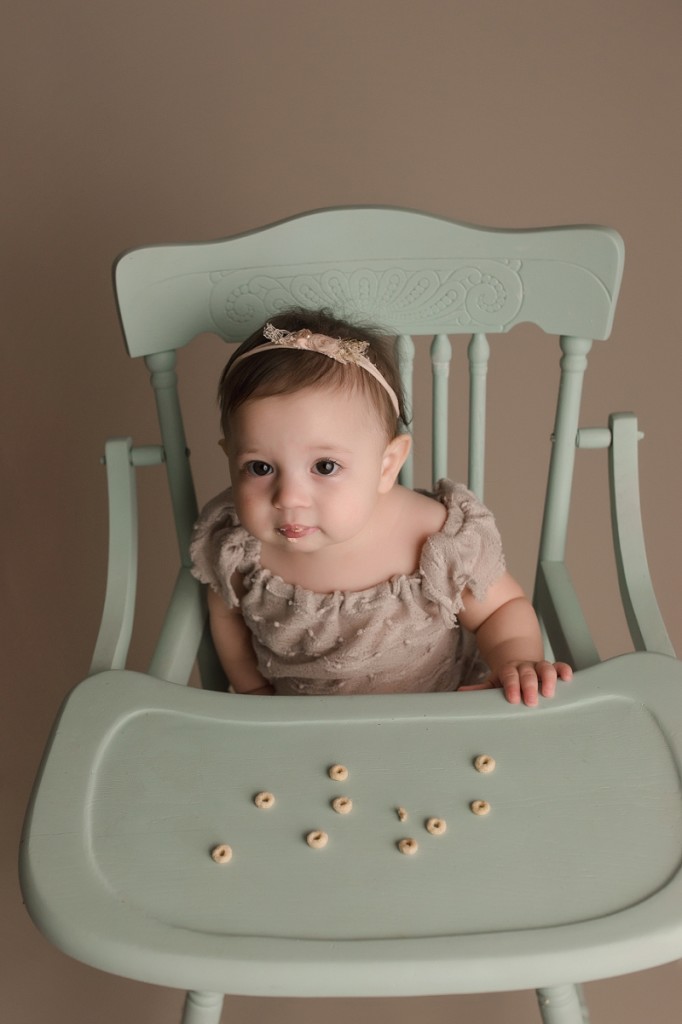 Mama and baby images are my favorite.  I just know how precious these memories are and how much babies love to see their mamas loving them.

Please don't hesitate to jump in the picture even despite your imperfections. Your babies don't see imperfections but their perfect for them mama who loves them to pieces.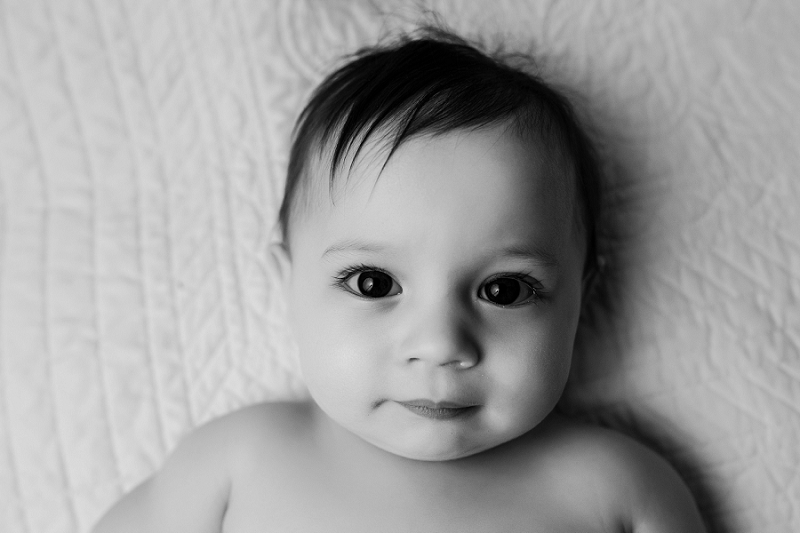 Are you read to get into the picture with your baby or record their one year milestone images for their Studio One Year Photography Session Simpsonville SC?  I'd love to hear from you.  Click here to contact me.
I loved doing Kylie's Delicate Timeless Newborn Girl Photos Greenville SC! Rebecca's requests for a feminine, connection-focused session made my soul sing.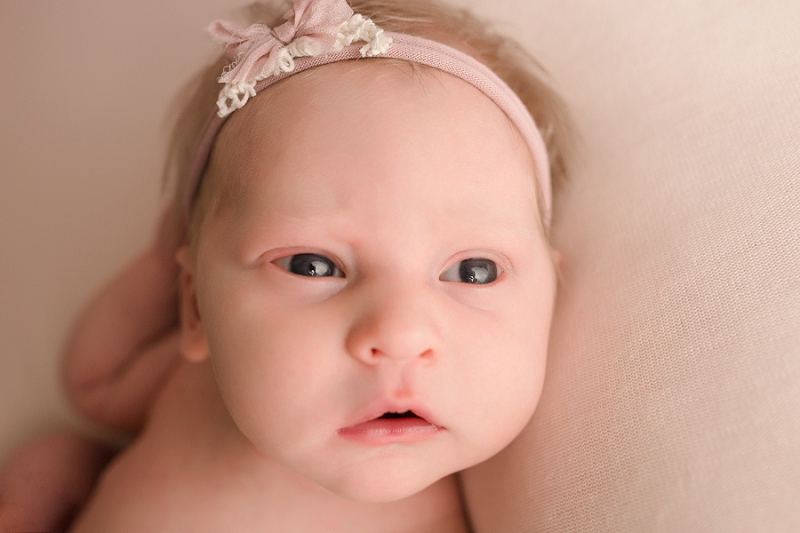 Rebecca said that all the nurses kept commenting on Kylie's full head of gorgeous blond hair.  It's relatively rare and I hadn't seen such hair since my own babies were born almost 7 years ago.  Her sweet hair brought back all of my newborn memories.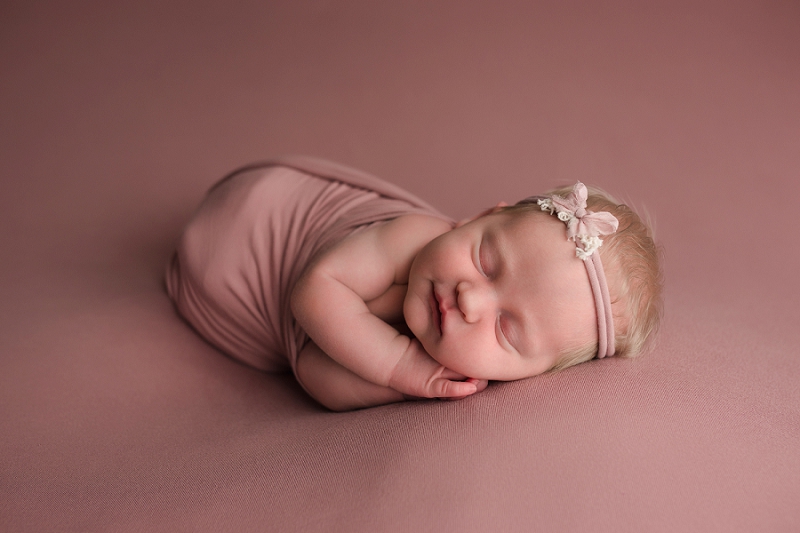 Add on those beautiful chubby cheeks, and I'm pretty sure the Kylie is pure perfection. What's not to love?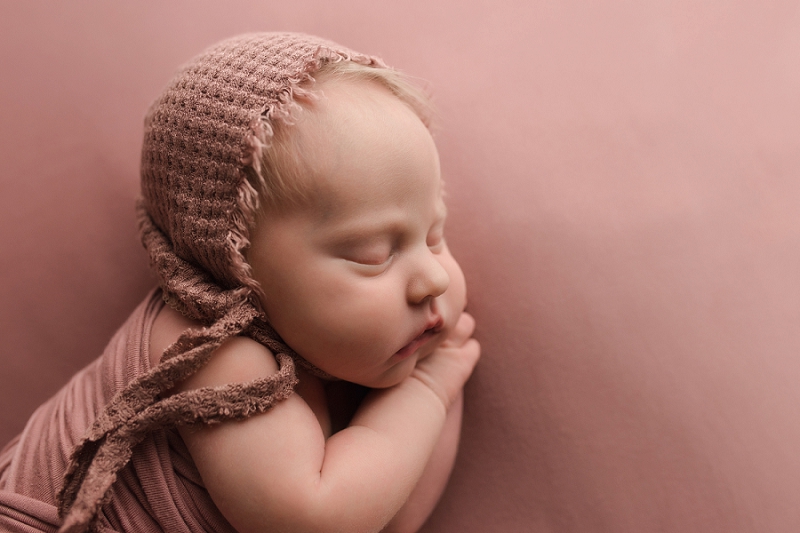 Kylie is the first girl in this amazing blended family.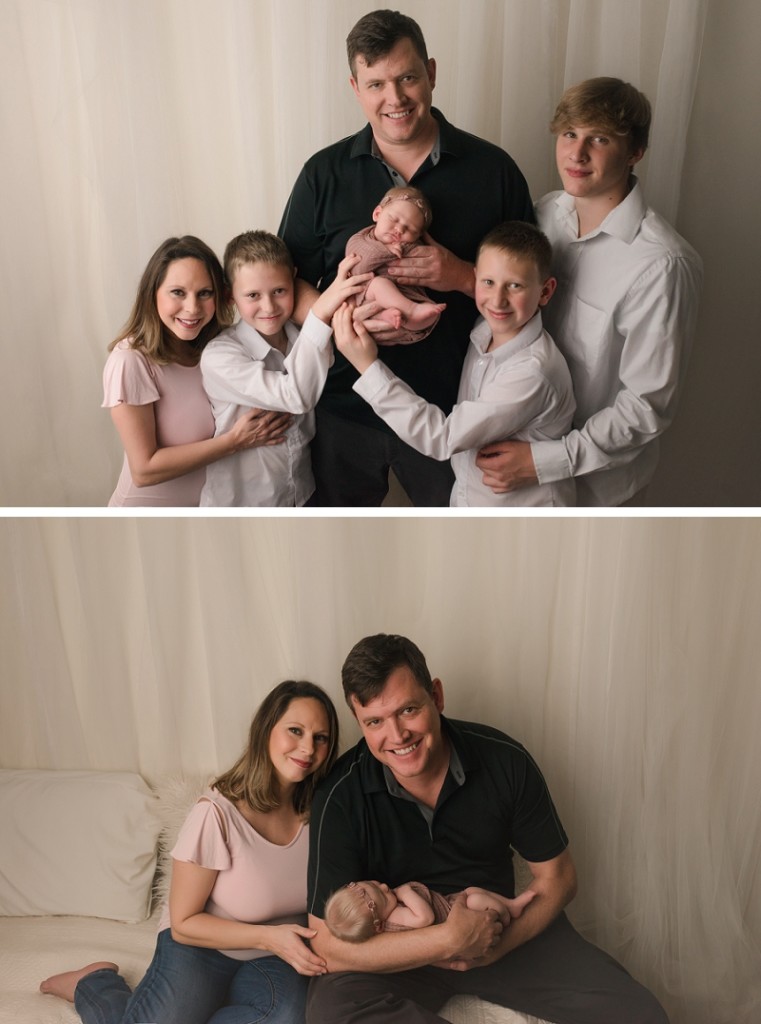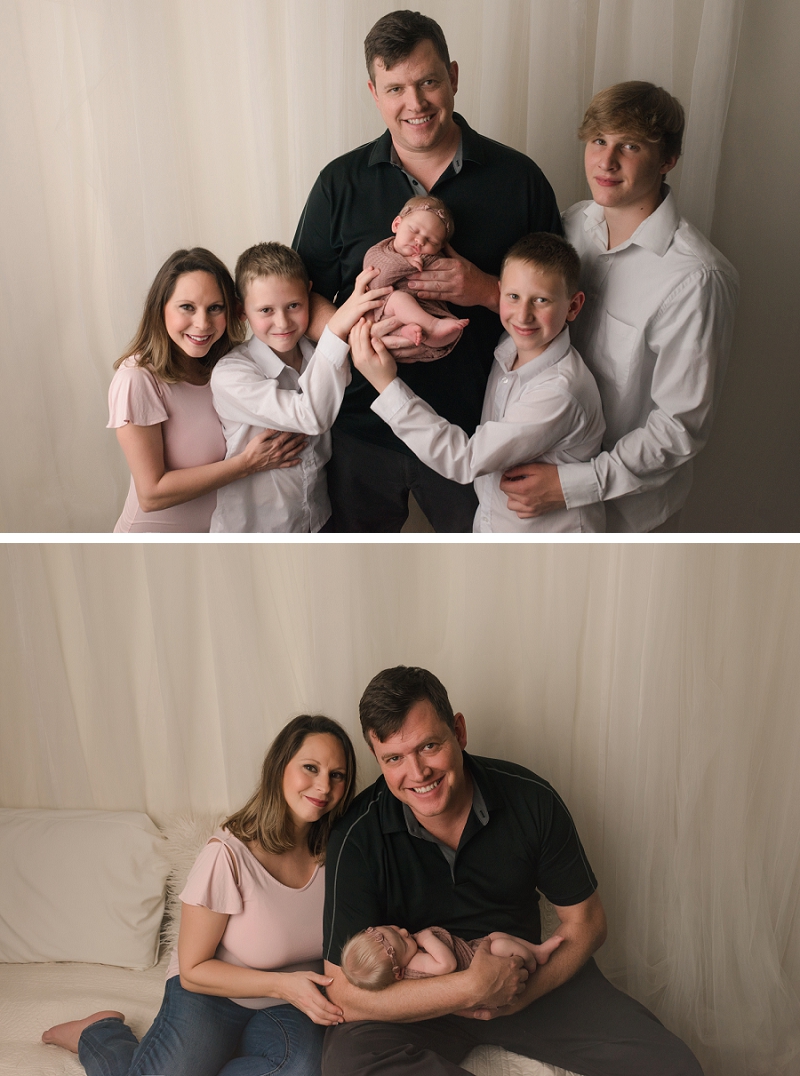 She's for sure going to be spoiled by her big brothers.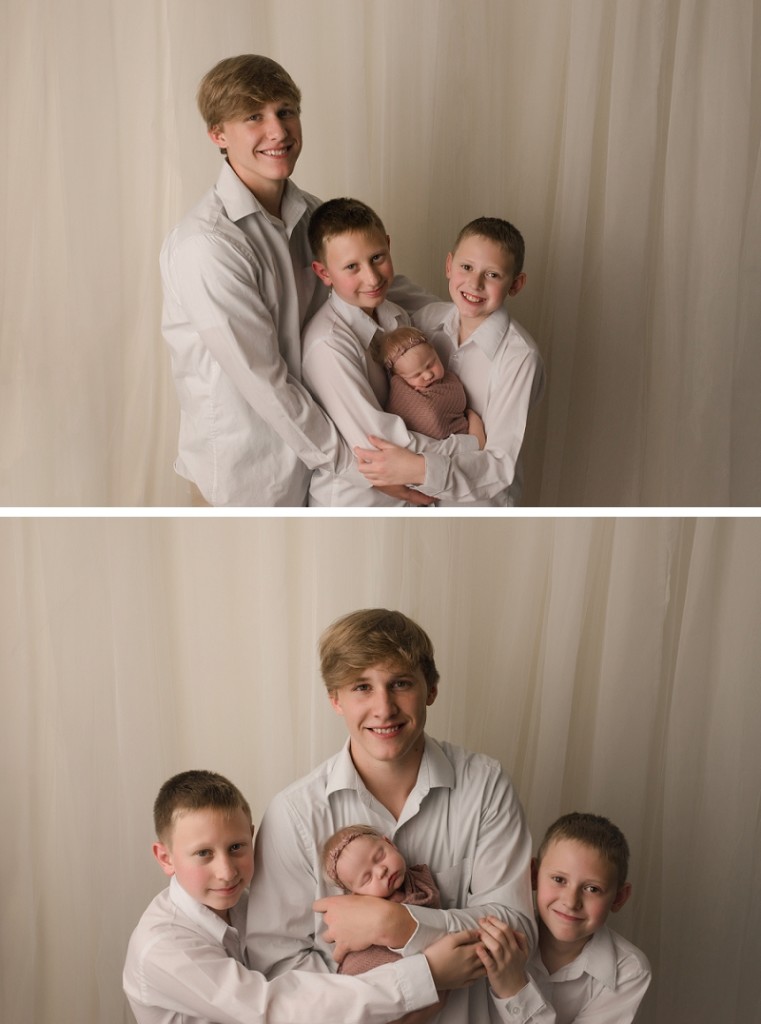 This full smile in Korin's hands melted my heart.  And then Seth's sweet protective hold and Shamyn (who was delightfully impishly complaining about not being the "baby" anymore) even got a little smile.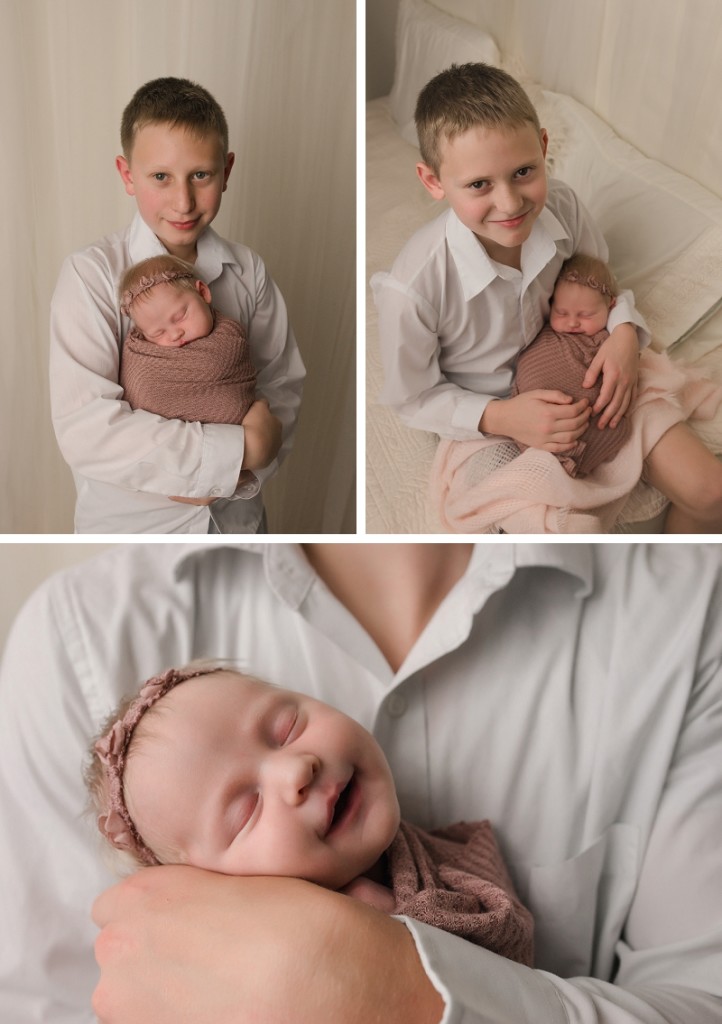 But this sweet dream lit mama and daddy set really captures the devotion in this family for sweet Kylie.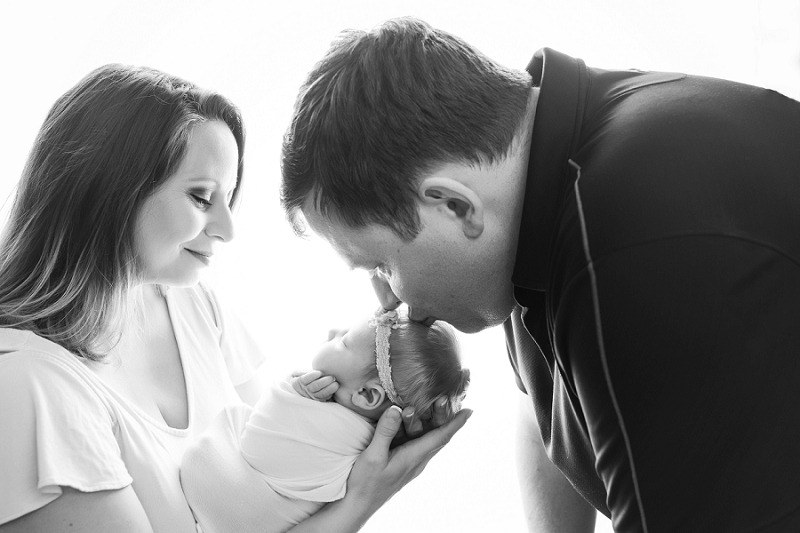 Oh and all these precious details that you can feel love radiating from.  Kylie is so loved.
Rebecca, thank you so much for choosing me to create these precious memories for your family.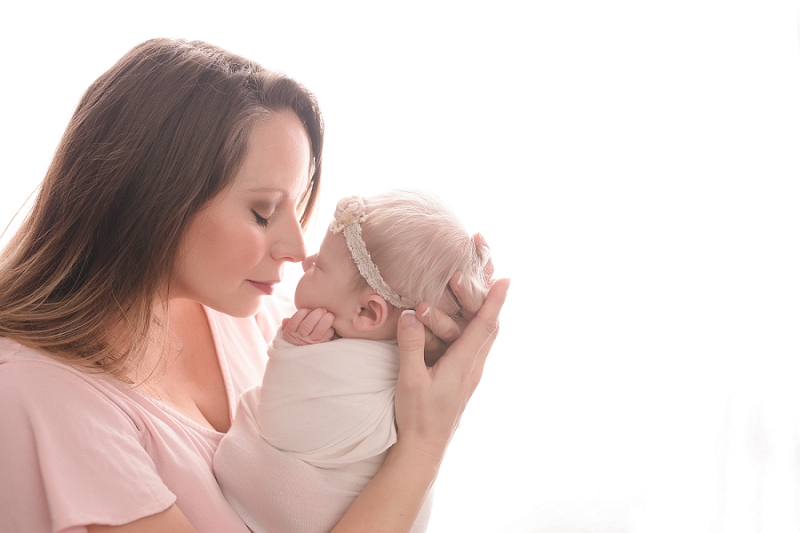 Are you looking tocapture the love that your family feels for your newest baby?  I'd love to be considered.  You can click here and get to know me and what working with me is like.

And if you're ready to start the conversation about your own session, click here.
Devon contacted me for Girly Timeless Posed Newborn Photography Greenville SC after doing a lifestyle session in her home with another photographer.  She loved her images, but she just wanted some extra girly photos to celebrate her first girl after two boys.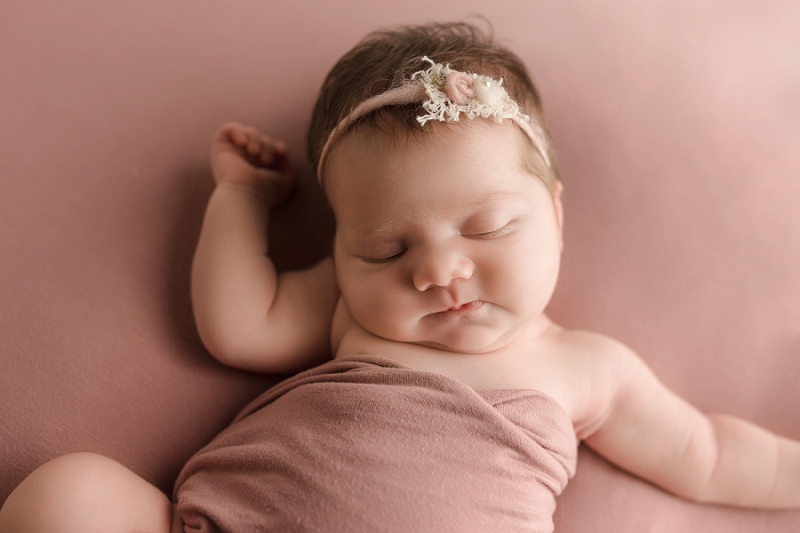 She was so afraid that Grace Anne would be too old, but I never turn away newborns based on age. I was able to squeeze her in the first Monday after she contacted me and I am so glad I did!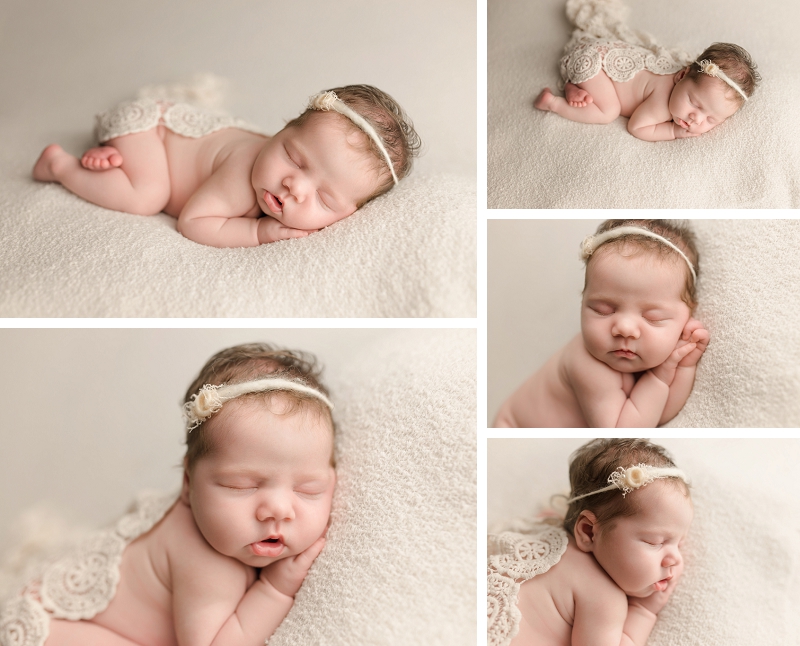 First, Grace Anne is a true beauty.  Her hair, her pouty lips, her delicate hands, and her sweet profile are just pure perfection.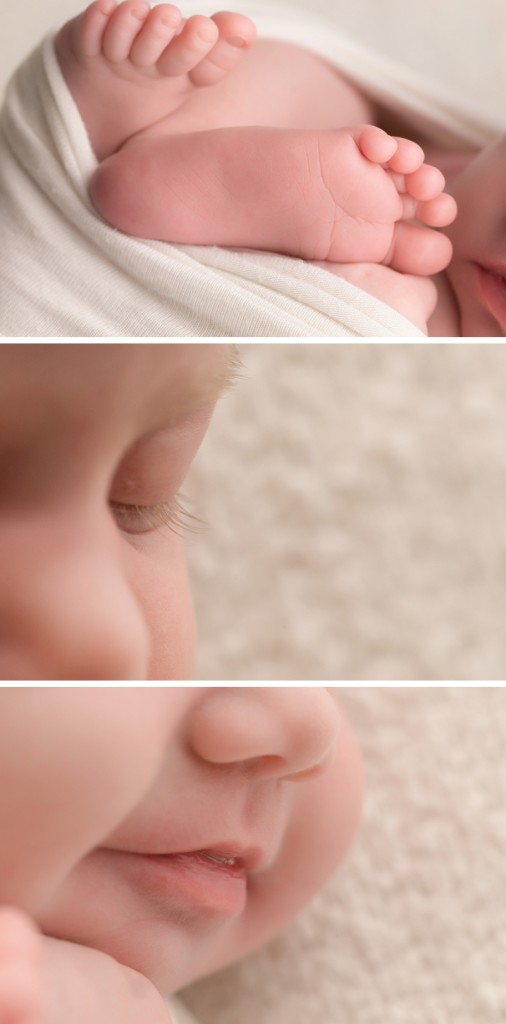 Second, Devon is the most down to earth mama.  We had so many laughs over both of our dare devil middle childreb.  We chatted about birth experiences in America and the differences between your first baby and your third.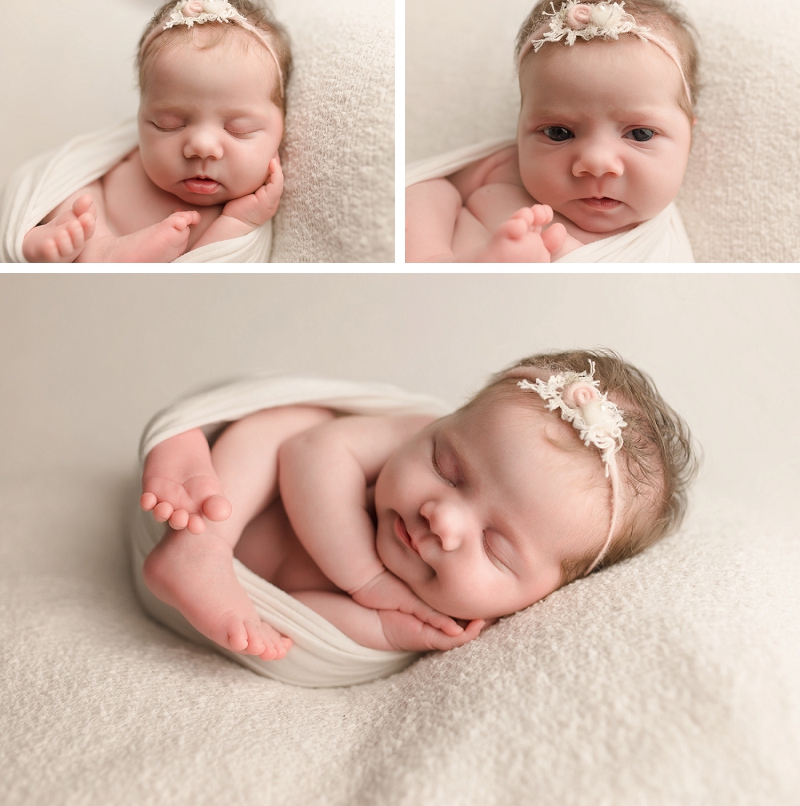 Did I mention that Devon is stunning too?  She specifically requested super feminine mama and baby portraits.  I was so excited about this request!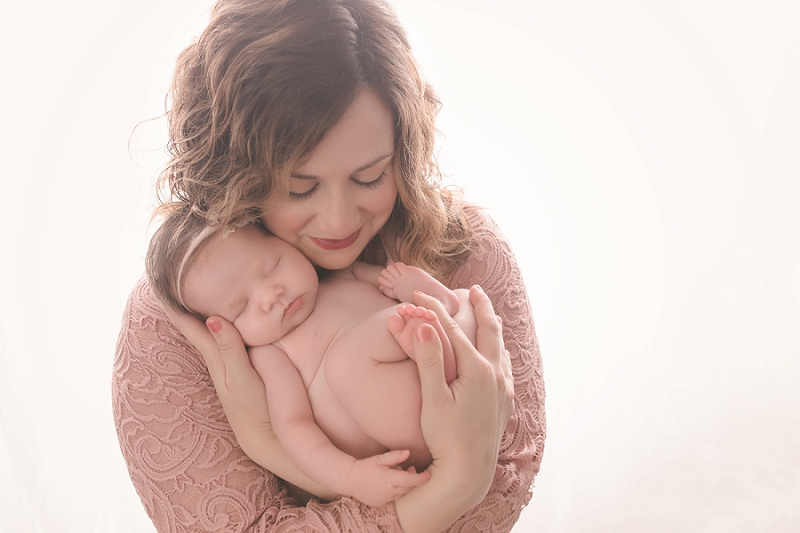 I love that she selected this back lighting technique called dream lighting in her client questionnaire. It's so well named because it creates these sweet dreamy portraits.


But we also captured some more natural pictures on the studio couch.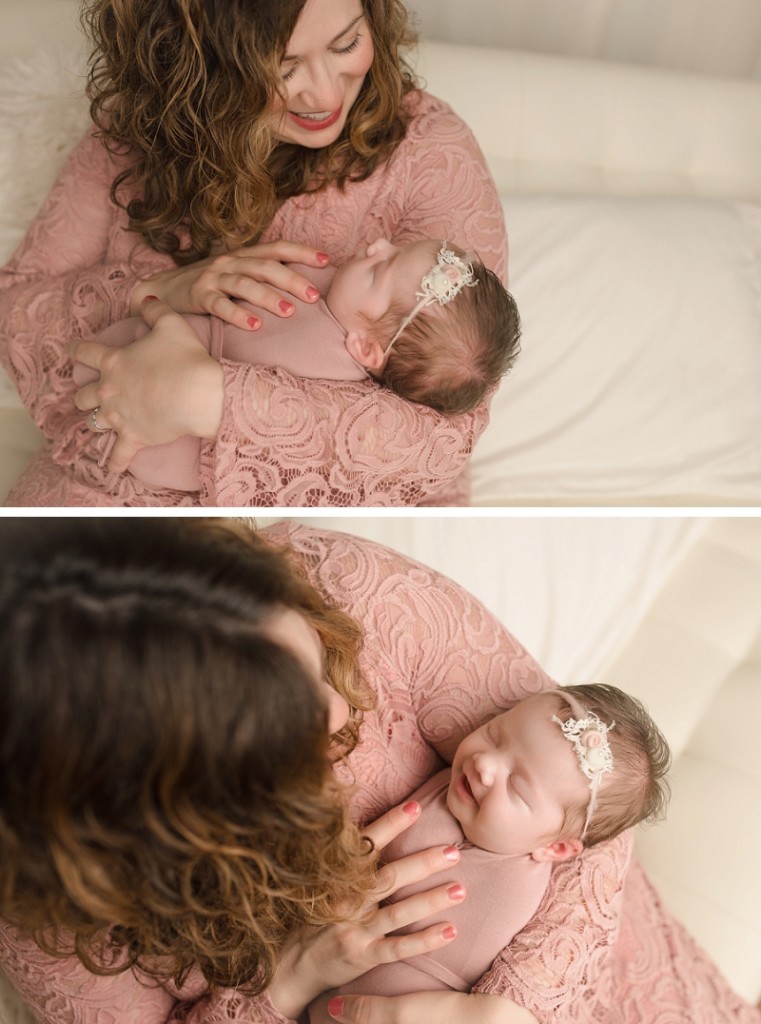 I love that Grace Anne smiled at her mama here. The love between these two is precious.  Gracie wants her mama to hold her most.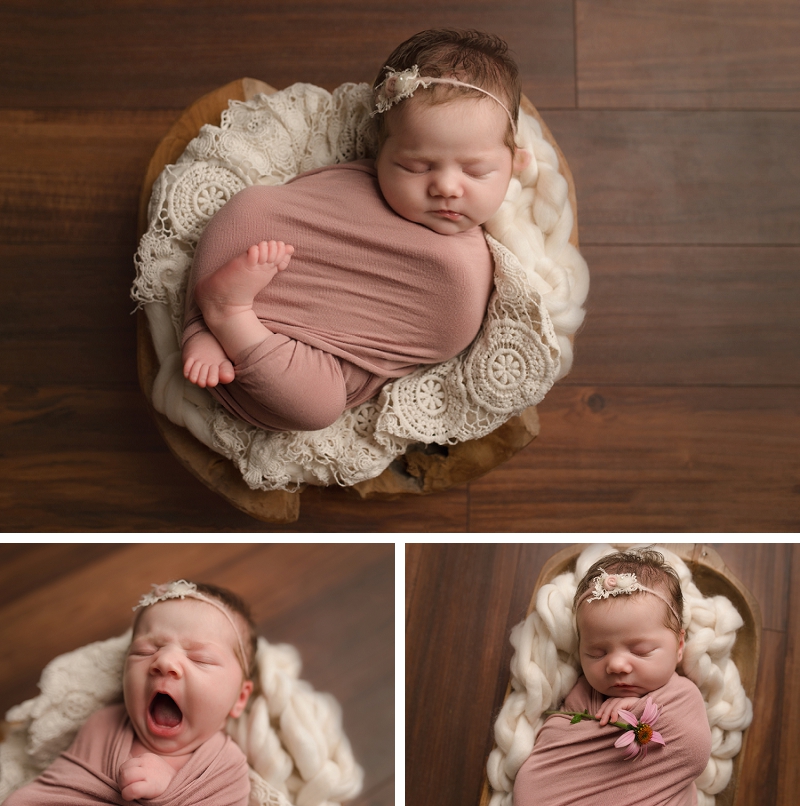 Devon, I hope you're treasuring the magic we were able to create with your vision and dreams.
But more than that, I hope Grace Anne will be able to see how much she was loved from the very beginning.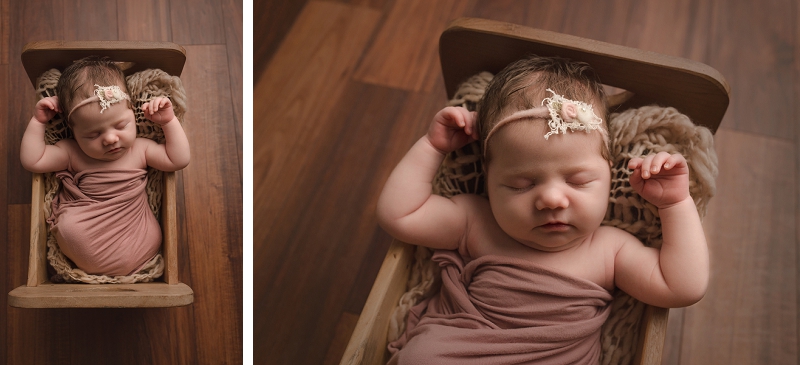 Are you looking to create your own Girly Timeless Posed Newborn Photography Greenville SC  for your sweet newborn?  I would love to be considered for your session.  Drop me a line by clicking here and share your vision.
Meet Morgan who chose me as her  Dreamy Backlit Greer SC Studio Maternity Photographer. This beauty took full advantage of my complimentary maternity mini session with a booked full newborn session and I'm so very glad that she did!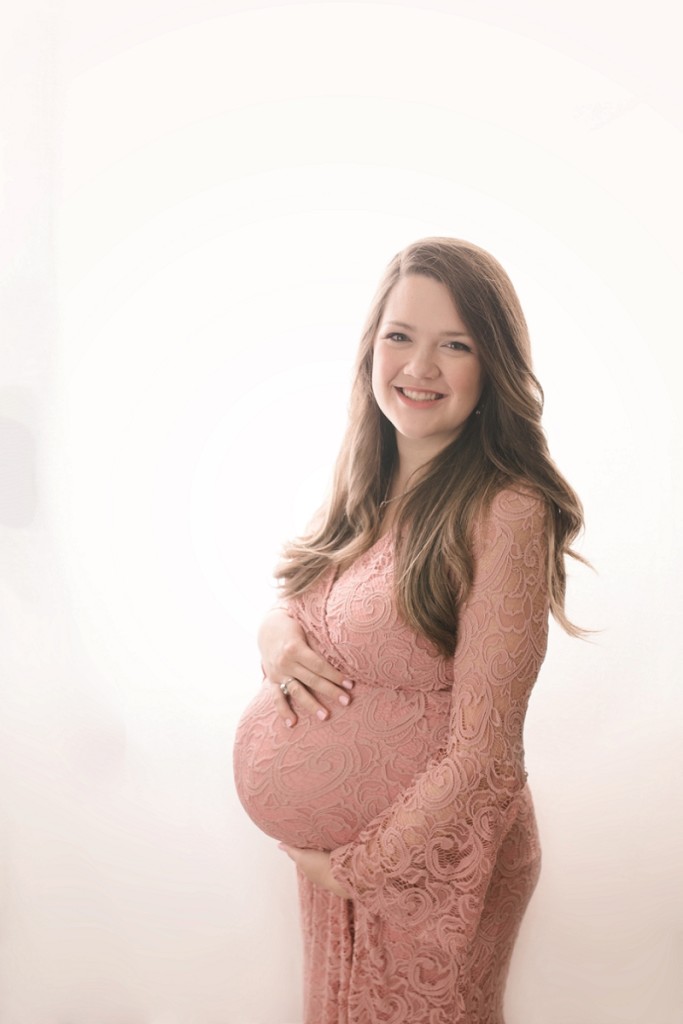 Like all expecting mamas, Morgan wasn't quite sure that she wanted to remember this season of life. When we're pregnant, we often feel bloated and not quite ourselves. We focus on puffy ankles or puffy faces and forget the truth.
The truth is that pregnancy is beautiful. There's the thickening hair, the glowing skin, the full chest, and the joy radiating from knowing that you're creating new life.  And the puffy face and ankles, the crazy hormones, and our own insecurities can sometimes steal that joy.
This is one of the reasons I offer the complimentary studio minis for my expecting mamas.  The session only includes 5 digital files with the opportunity to purchase more if desired. I love getting to know my clients a bit before they're sleep deprived and drowsy for their newborn sessions.  But I also love showing them the beauty that was there all along.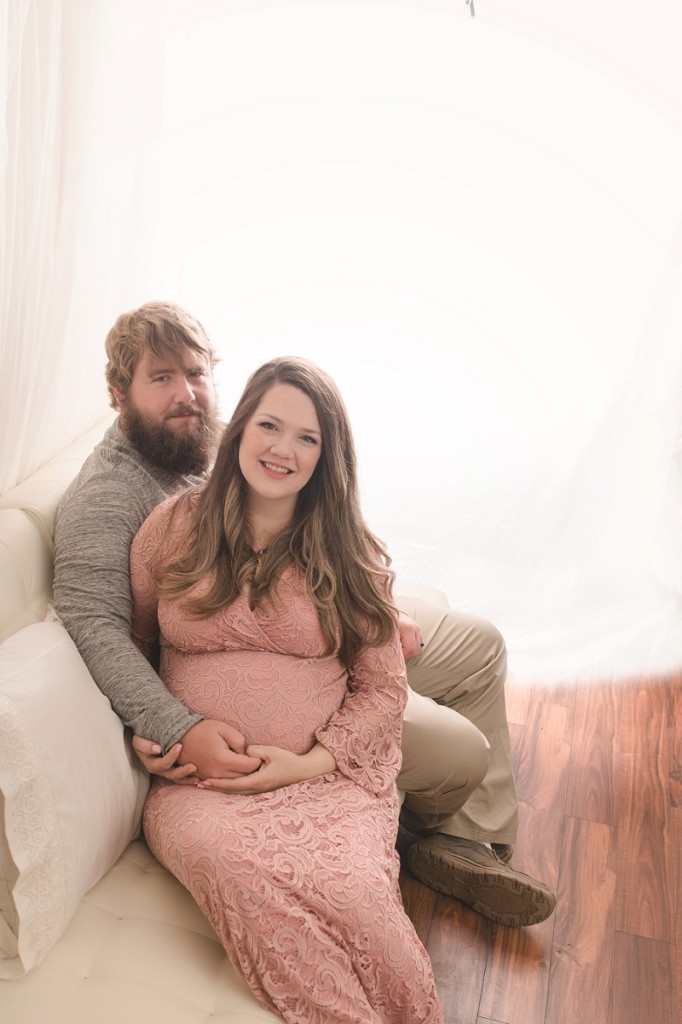 I love playing with dreamy backlight at maternity and newborn sessions. and this is one of my favorite images from this session.  I really couldn't decide if I preferred color or black and white.  The good news is that Morgan doesn't have to decide as I provide both options for all of your images.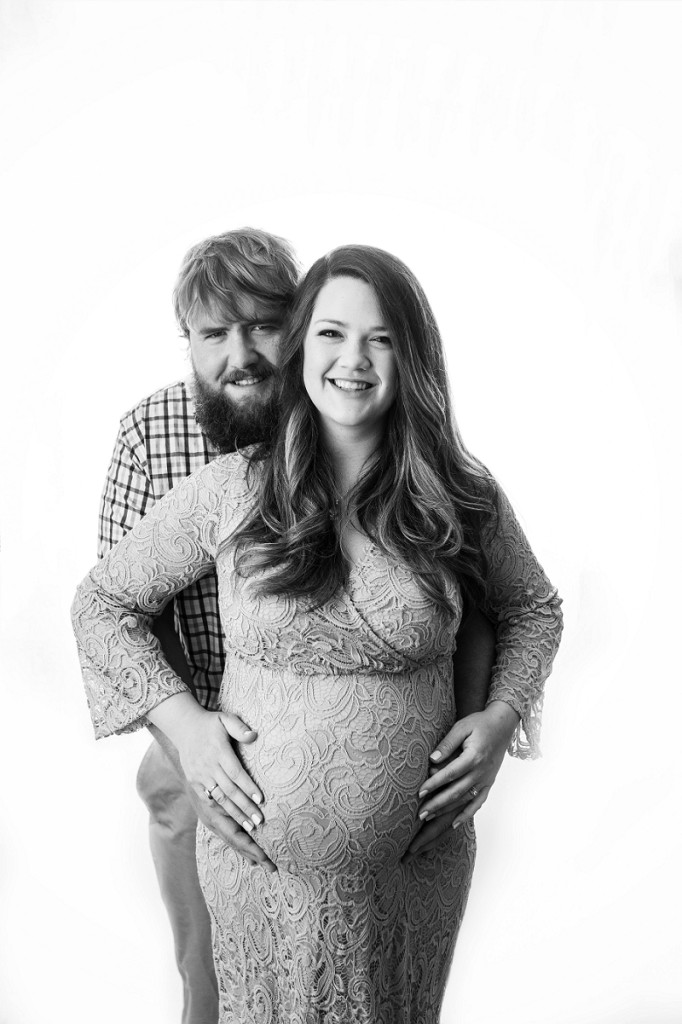 Morgan and Josh are such a sweet couple and I can't wait to meet baby Ellis in just a few short weeks! She is so lucky to have you both.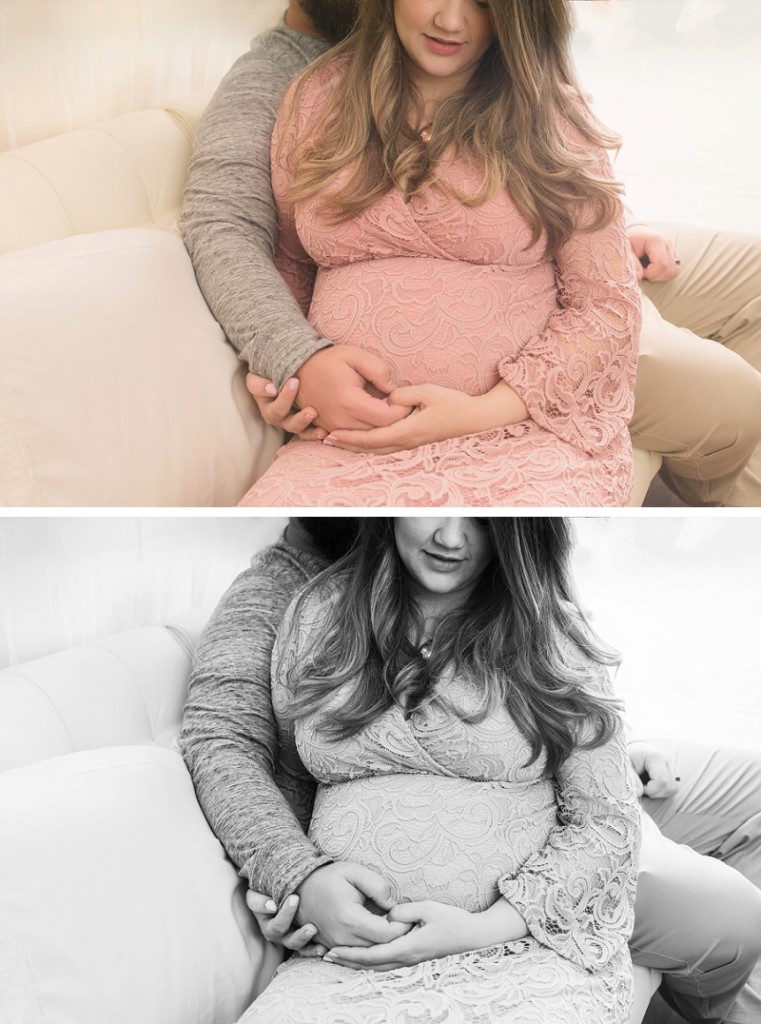 If you're visiting here and wondering how you can get a complimentary maternity mini with your full newborn session, please drop me a line by clicking here.  I'd love to show you the beauty of this season.
I was so honored to be chosen for Michael's detail focused newborn photography Greer SC.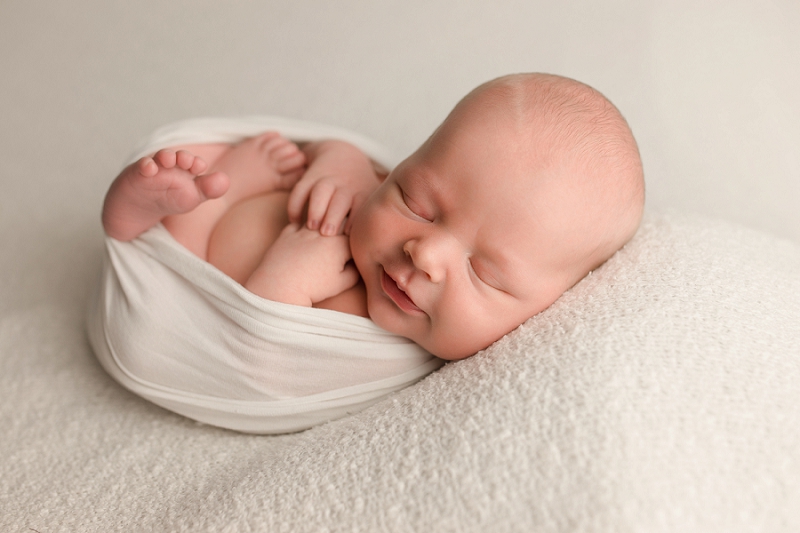 Isn't he the sweetest? We waited for this smile as Michael drifted into REM sleep for what seems like forever.  I think I must have taken 20 frames of half smiles before he gave us this big grin. It was worth the wait. Smiles are always worth the wait.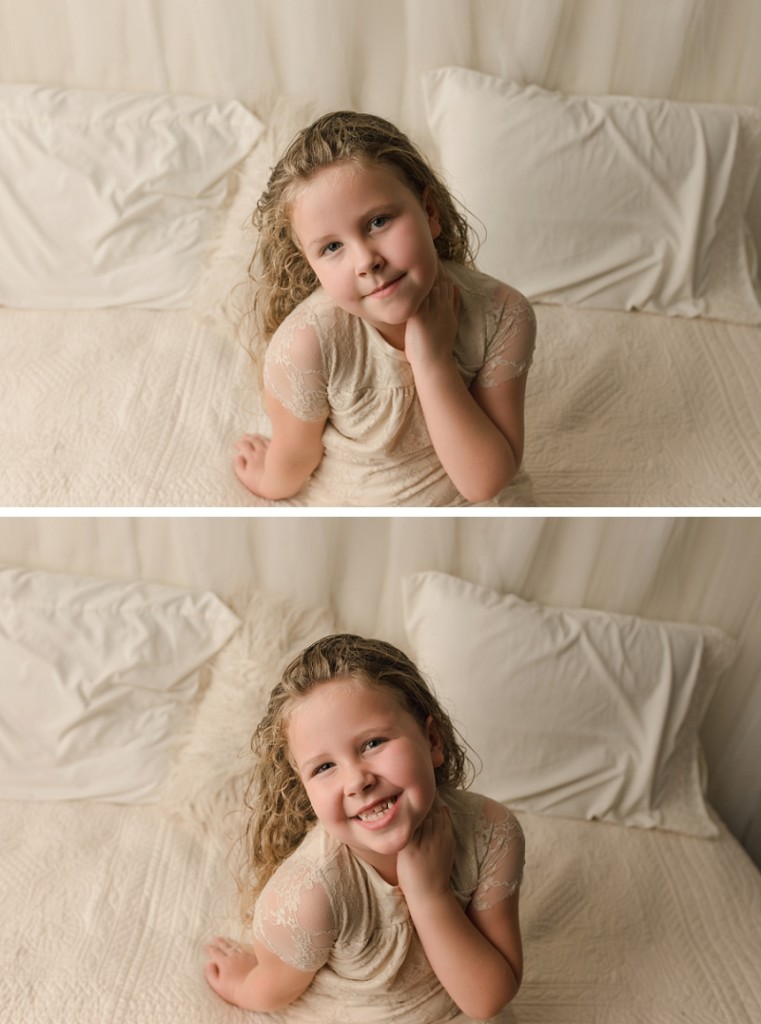 His amazing sister Amelya is six and she totally stole the session.  She has all the skills to be a big time model: hand placement, body awareness, giggles, and a fantastic attitude.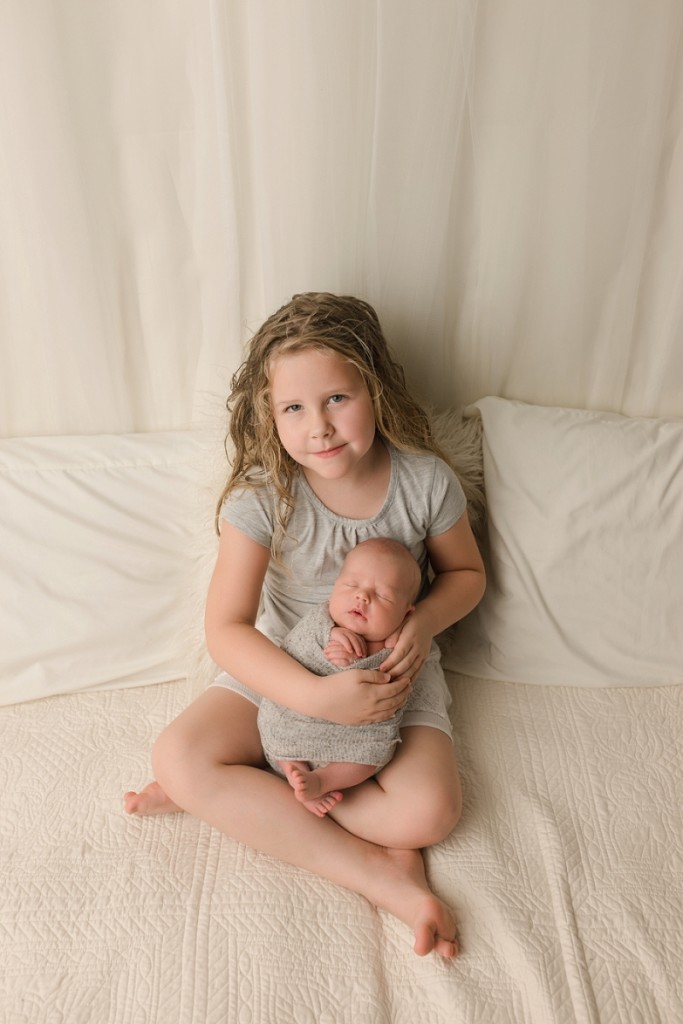 Plus she adored her baby brother too.  Just look at them together.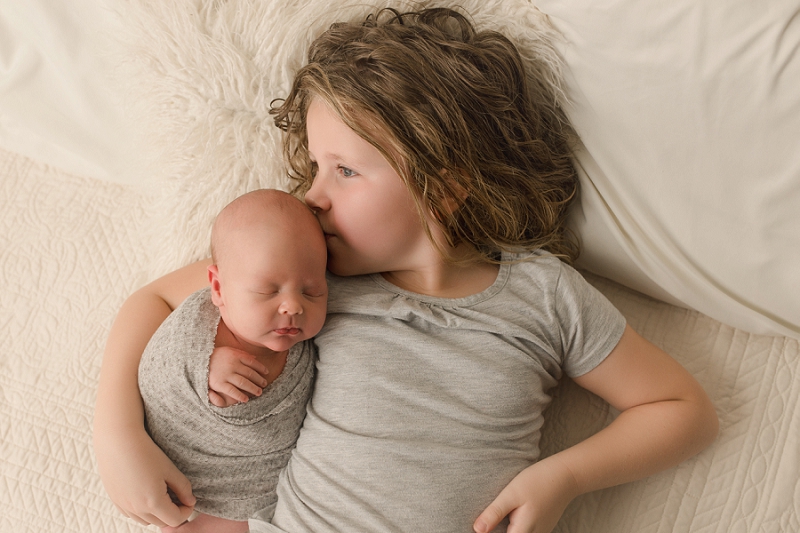 Micheal even gave a tiny little grin while she cuddled him!  I have a feeling these two are going to get into all kinds of mischief very soon. Be careful, mama. 😉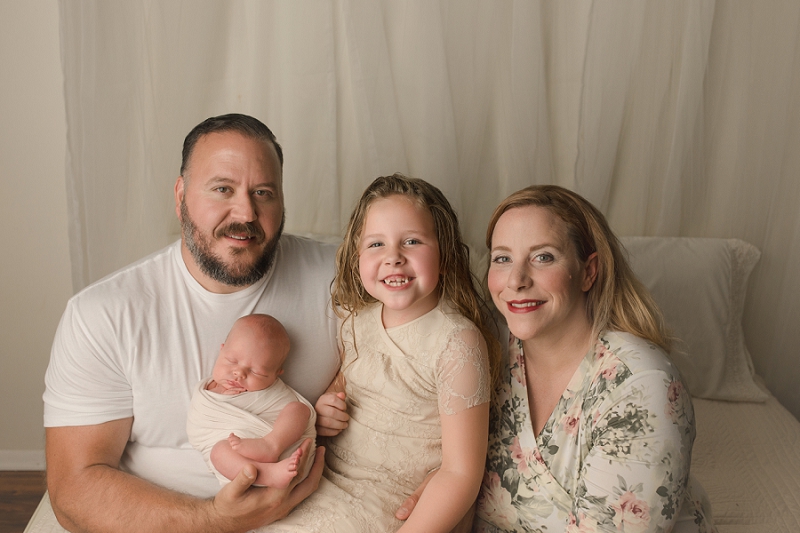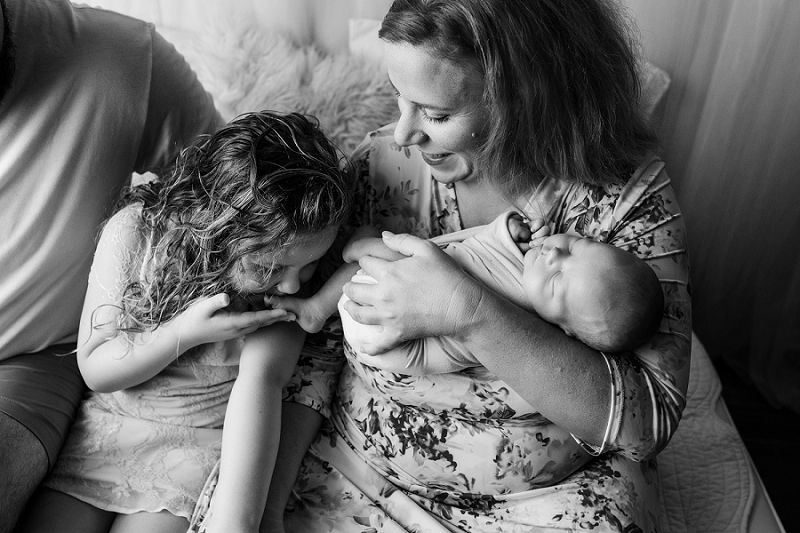 Erica and Micheal were a joy to serve. Amelya is a heart baby miracle, so she spent her first weeks in the NICU.  In some ways, Erica felt like a first time mama and it was nice to be able to hear her verbalize some of her anxieties.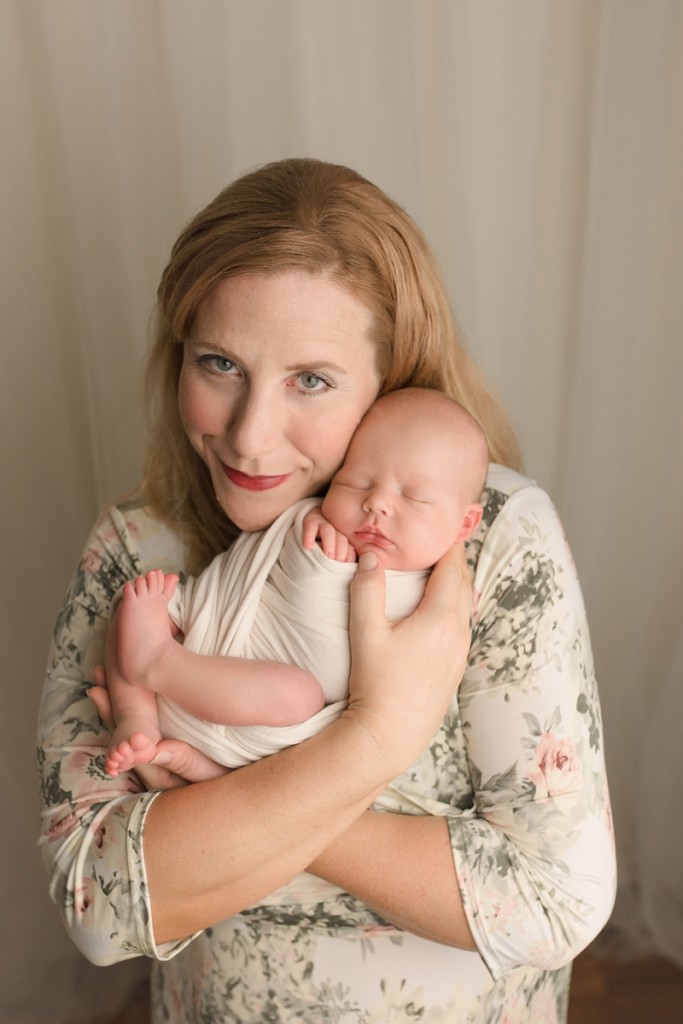 Erica is an amazing mama; gentle, kind, and fierce like all the best mamas.  I love this image she selected to remember this time.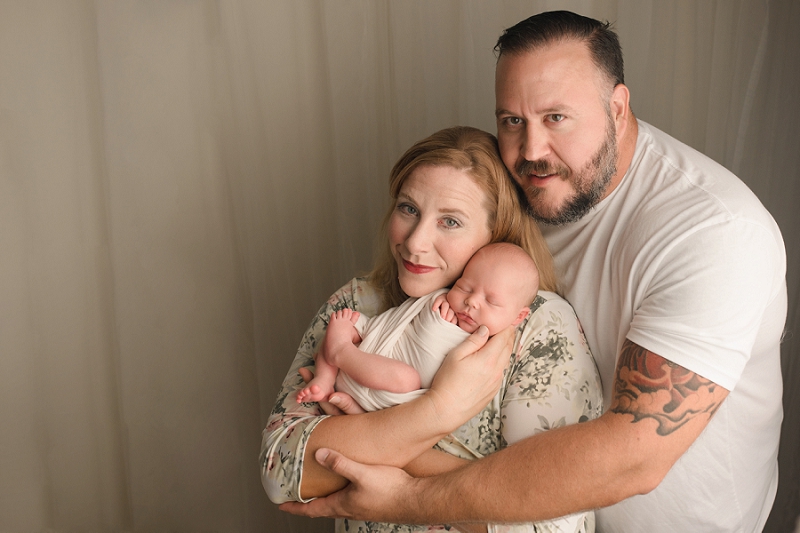 And let's not leave out Michael.  He was so protective of his newborn son.
My favorite image from this session is this close up of his face in this bonnet.  I love the way it highlights his round cheeks, rosebud lips, and how you can see his perfect fingers.  I can't decide whether I like color or black and white best so I'm sharing both!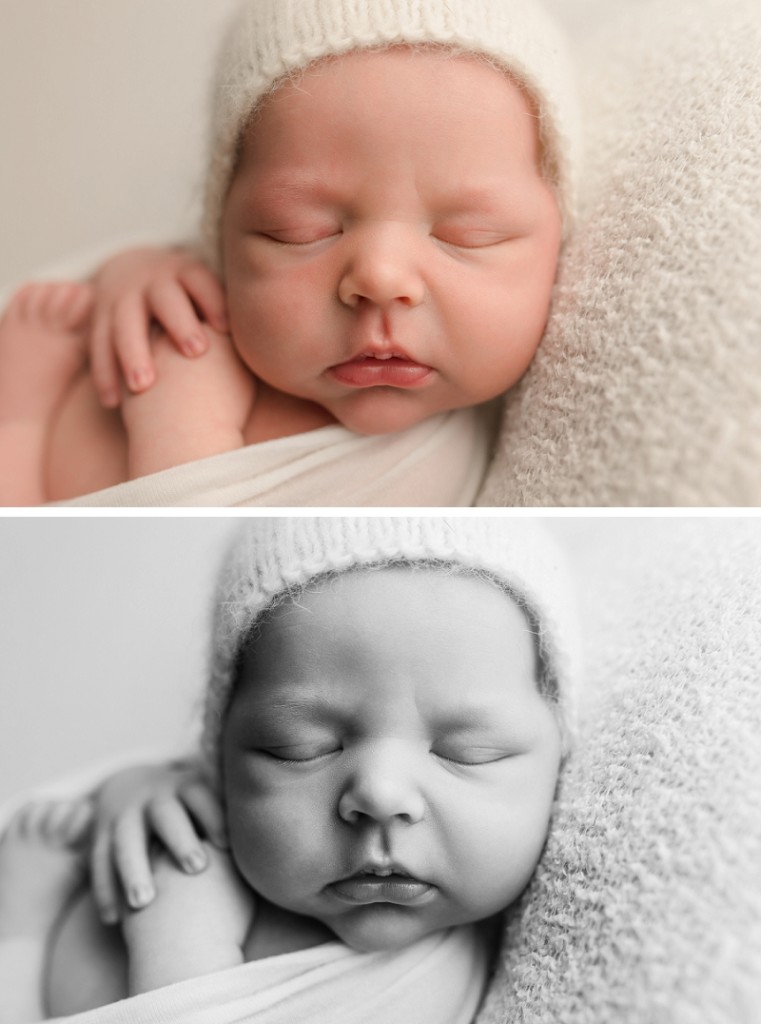 But there were so many other good ones from this session, too!  Here's a small sampling of favorites.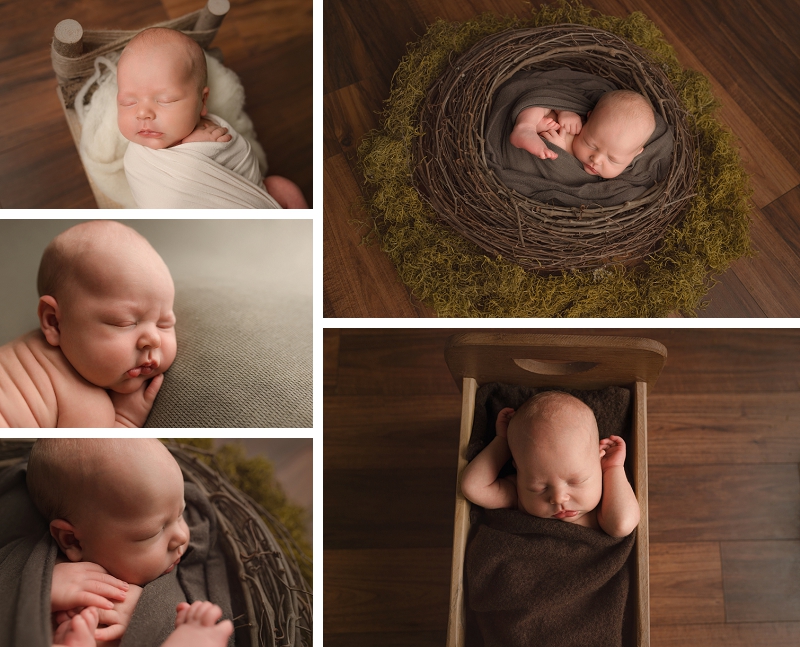 Are you thinking about booking a photographer to capture all the details of your brand new little one? I'd love to be considered.  Drop me a line by clicking here and let me know about your dream session.