Melissa Aldrich
I was so excited about Kalyn and Robert's request for Magnolia's Retro Picnic Girls Cake Smash Photography Greenville SC!  Kaylyn and Robert vlogged their session at the studio.  So if you'd like to see a behind the scenes of a cake smash session, click here.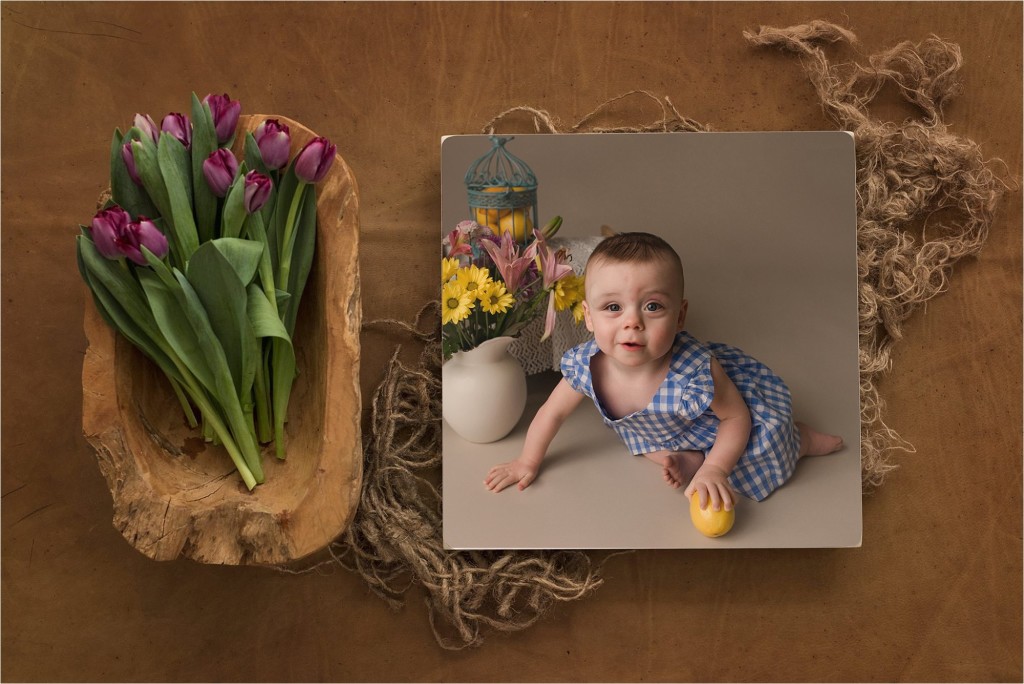 When Kalyn mentioned a retro theme to Magnolia's images, my first thoughts were FLOWERS.  Lots of flowers. lemons, and strawberries.  I had fun to creating this little scene for the portraits before the cake smash.  However, I had more fun watching Kalyn and Robert's miracle baby crawl through the set at lightning speed.  With her early arrival and extensive NICU stay, seeing her move that fast daily has to be sheer joy!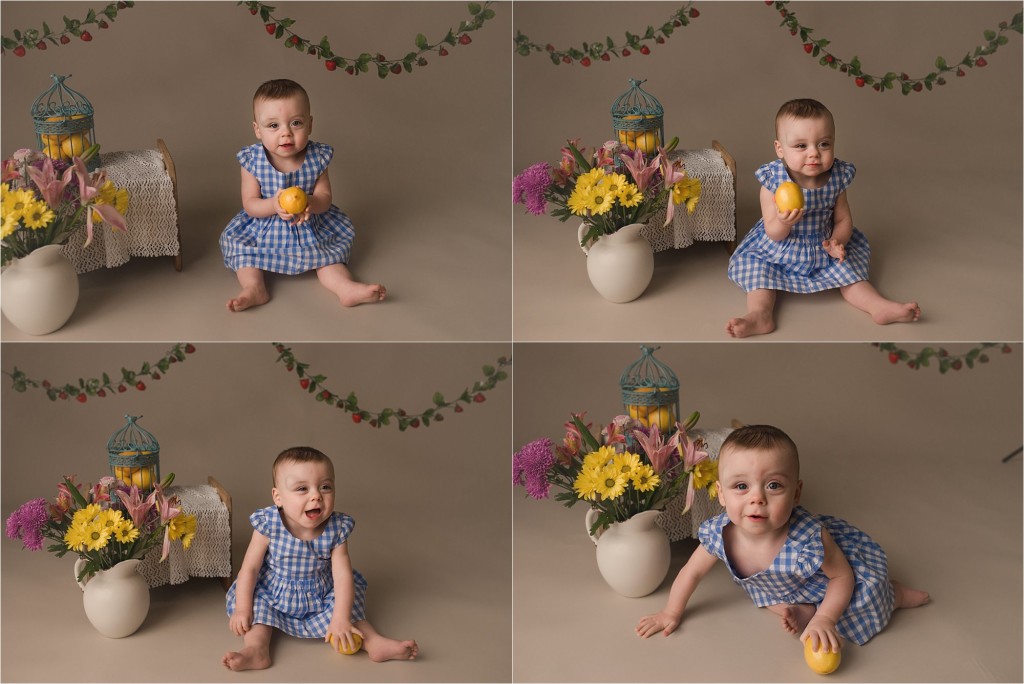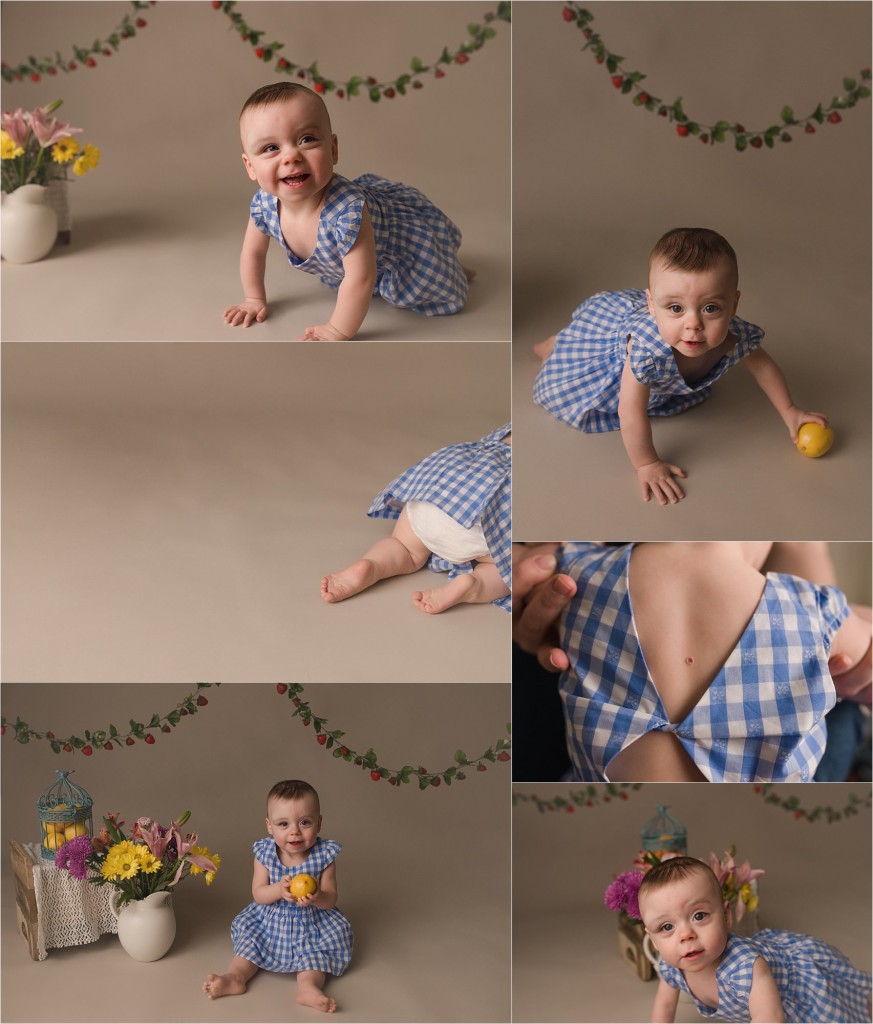 For the smash portion of the session, Christine at Baking Sweet Scents created a special order dairy free blush frosted naked cake.  It was beautiful!  I decorated it with a bit of lace and some purple ribbon and strung up a magnolia banner. Your cake and simple decor are included in your cake smash session fee.  I love collaborating with you and Baking Sweet Scents to create something that's perfect for your vision.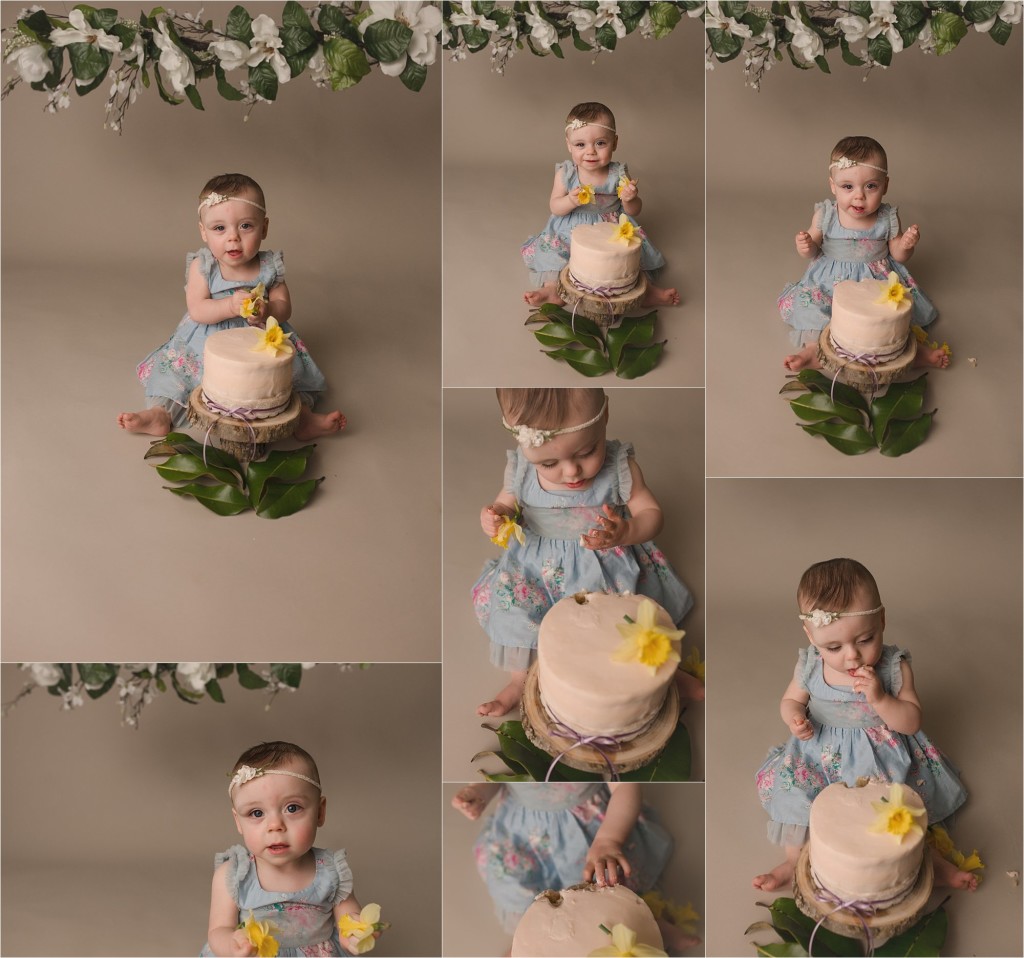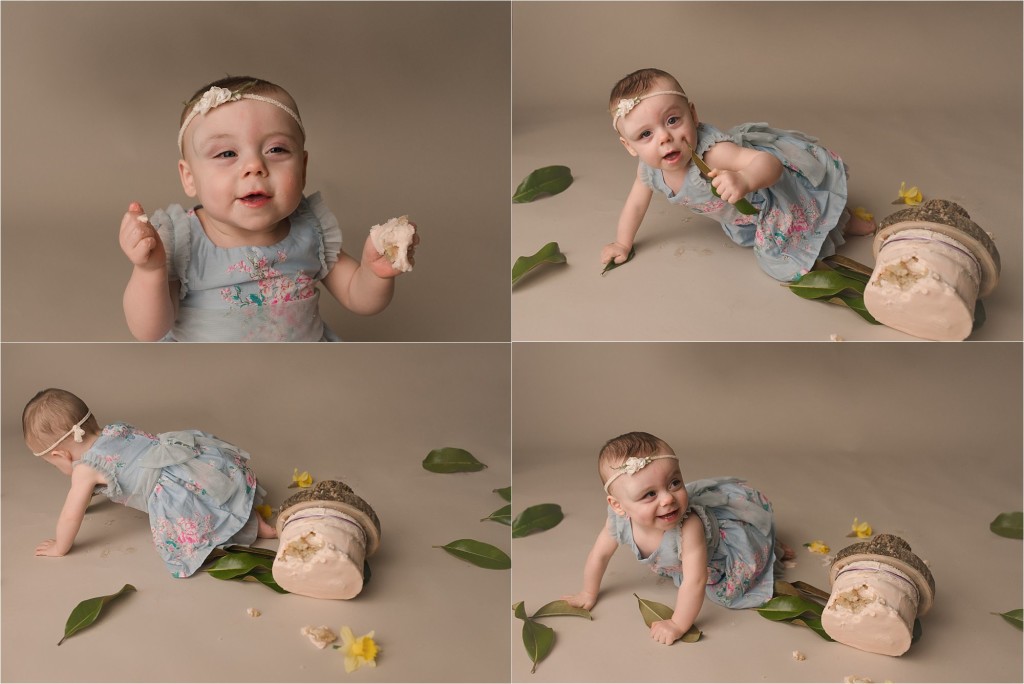 After cake, babies are invited to take a bath.  For some babies, it's just necessary before they get back in a car seat covered in frosting.  But for all babies, it's an opportunity for a few more photos before they go home.  Magnolia LOVED the bath more than the cake as you can see.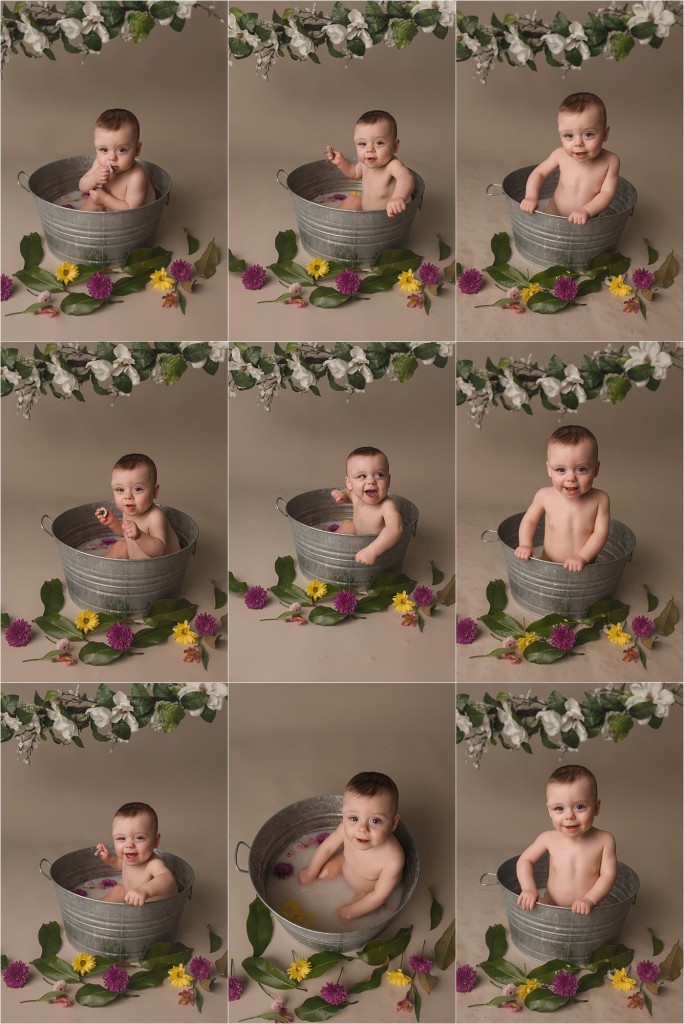 Tonight, Kalyn and Robert's story of infertility and pregnancy will be featured on UP TV's Expecting.  Click here and here and here to see some preview videos.  I hope you'll tune in!
Looking to book your own cake smash session?  Maybe a Retro Picnic Girls Cake Smash Photography Greenville SC?  I'd love to be considered to create a special set and special memories for your family.  Click here to contact me.
I loved meeting Holly for her Classic Simple Studio Maternity Photos Simpsonville, SC.
I love when mama's book a maternity session because it's so fun to show each woman the beauty in carrying a child.  There's so much selflessness involved in sharing your body with another soul.  I think the selflessness is what creates the pregnancy "glow."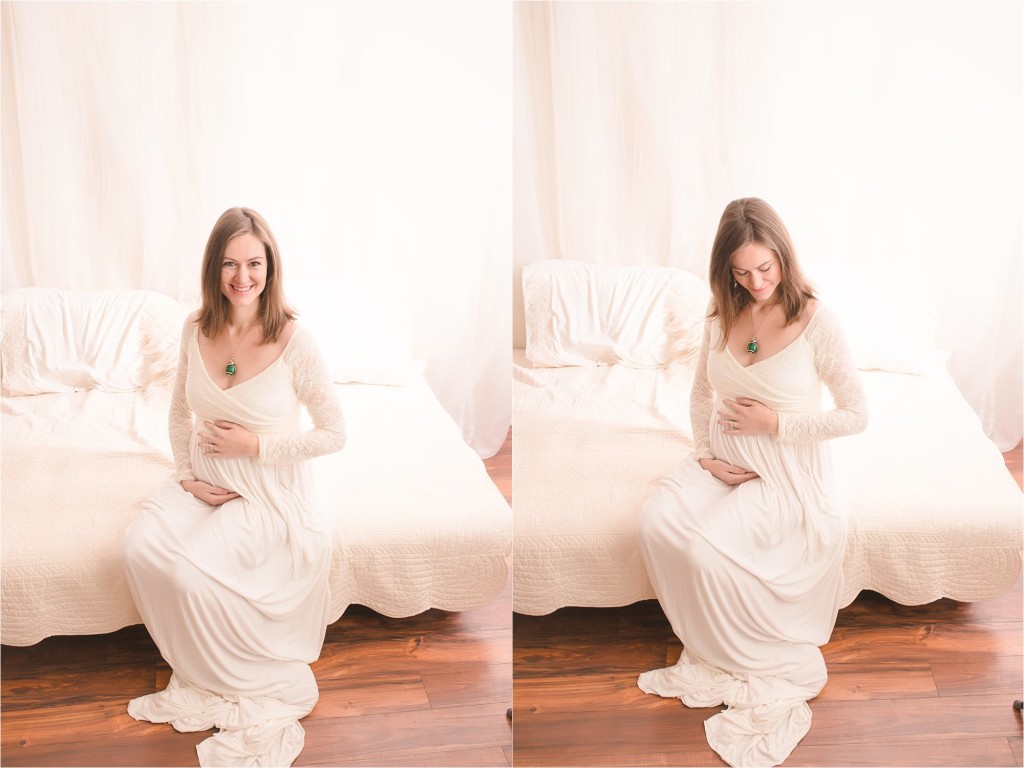 I also love meeting my clients before their newborn sessions.  It's so good for my mamas to be familiar with me and the studio before the newborn session.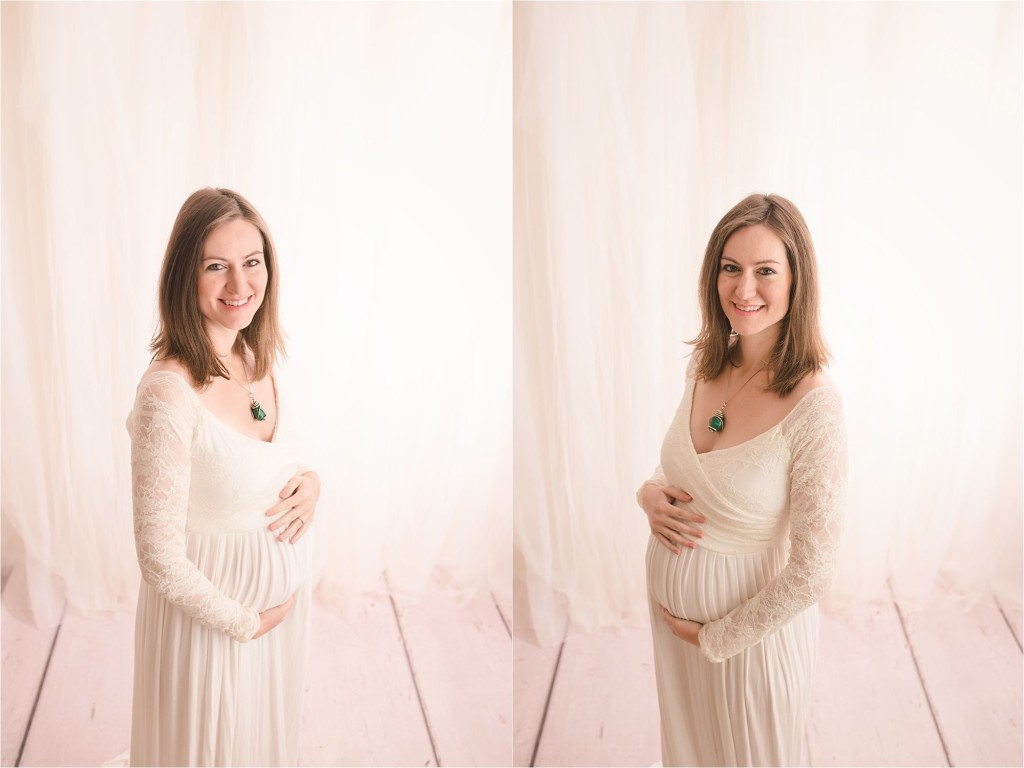 But even more so, it's amazing to have memories of what you really looked like while expecting a miracle.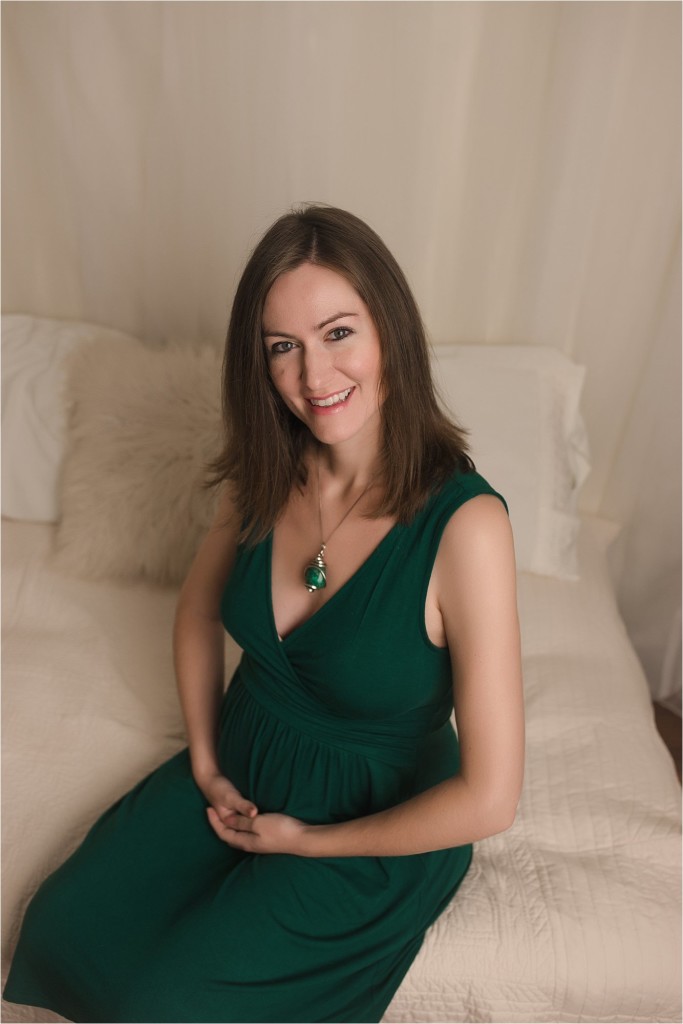 Looking to book your Classic Simple Studio Maternity Photos Simpsonville, SC?  My maternity mini sessions are quick at about 30 minutes for a couple and 1 hour for a family.  Each session also includes a full studio wardrobe so you don't have to purchase any maternity dresses!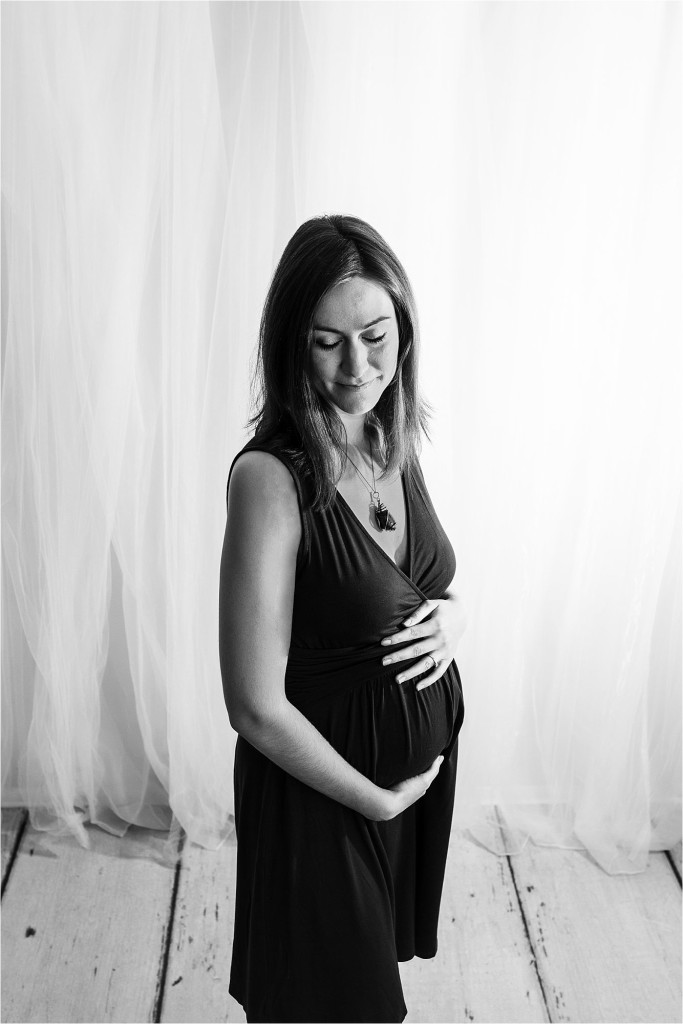 Contact me today for more information or to book your session by clicking here.
I love creating timeless relational studio maternity family photography Greenville SC and I really loved creating it for the J family!  In order from left to right, meet Beth, Emily, Jacob, and tiny John.  I'm really not sure if I love the whole family posed image best or if I like the "Tickle Emily" image more.  I'm leaning toward the tickle Emily image because this girl was a BLAST to play with in the studio.

Emily had my heart as soon as she picked out this extra long "princess" dress from the studio wardrobe and wanted to twirl in it.  And John was one of the easiest two year olds I have had in the studio EVER. Beth and Jacob and doing an amazing job raising these two lovely little souls.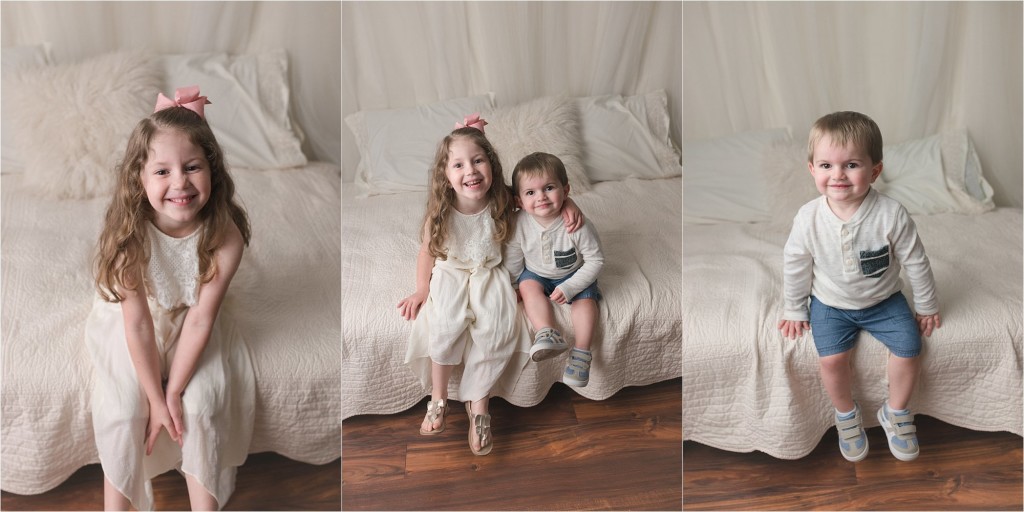 And you can see the beauty and connection in their relationships in these images together.  I love the kisses, hand holding, snuggles, and giggles.
Beth, Jacob, Emily, and John all borrowed from my studio wardrobe.  I love providing timeless outfits for everyone to wear.  It's one less thing to stress about when booking your session.  And you can go all cream (my favorite!) and not worry about staining anything 😉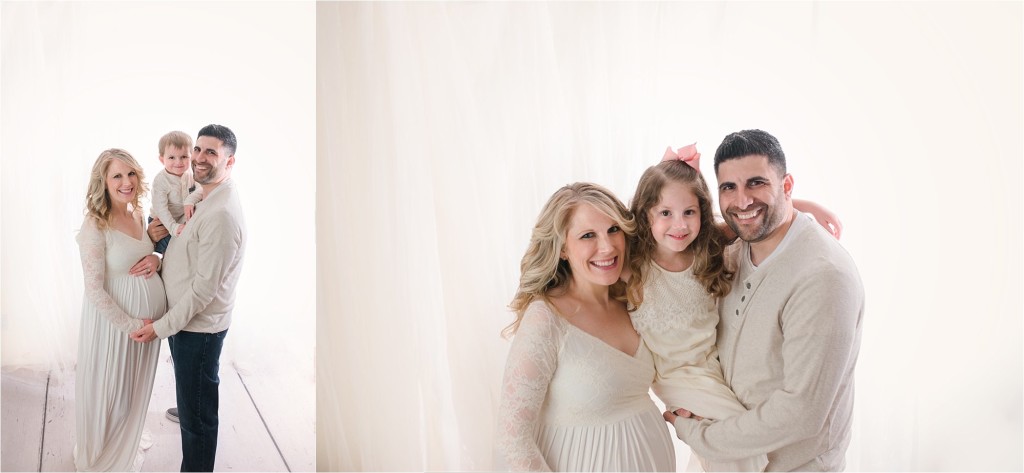 Beth's gown was made by the lovely Sew Trendy Fashion and Accessories.  It's probably the most used gown in my mama wardrobe and it's no wonder why! The gown is universally flattering.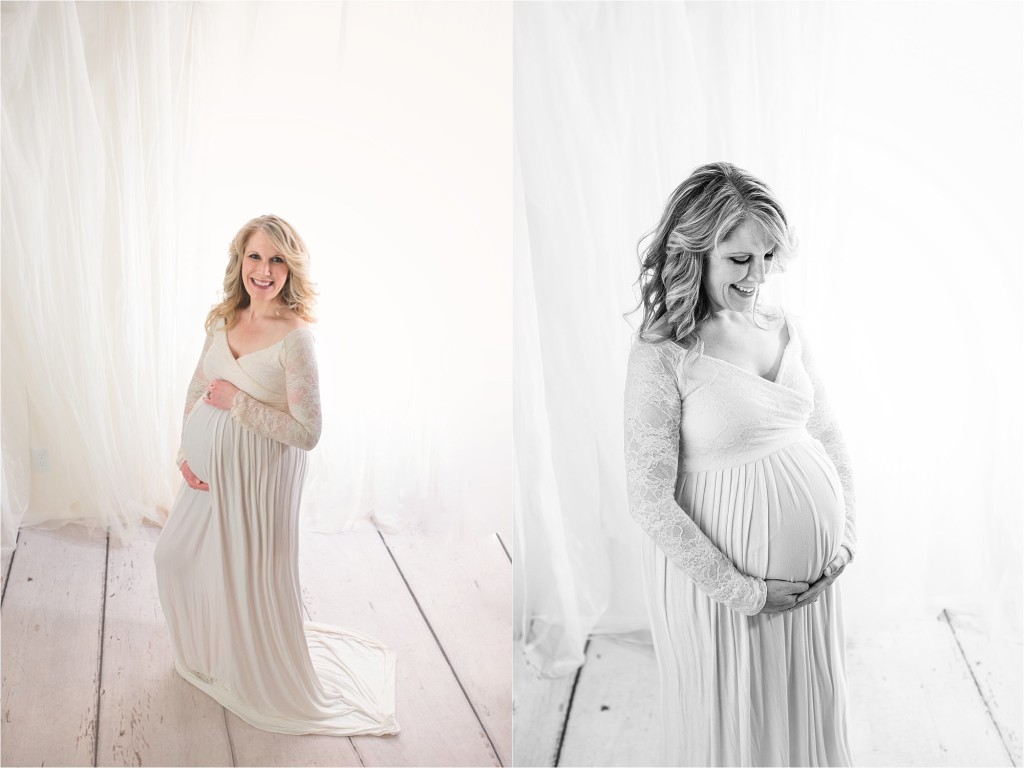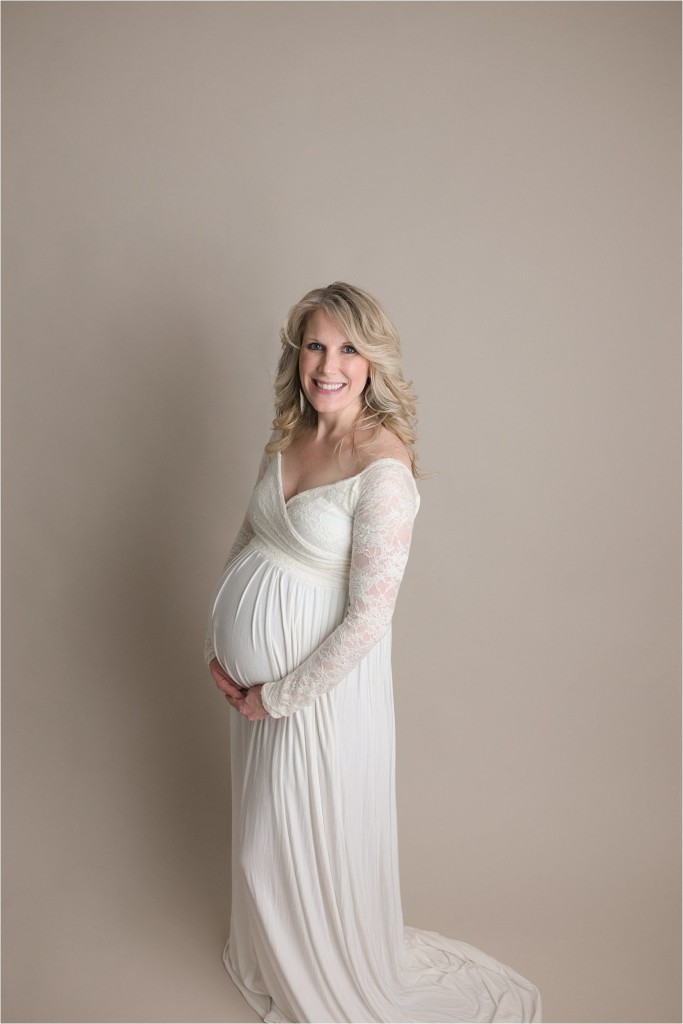 I feel like mama and daddy rarely get pictures with just the two of them after their wedding photos.  So I always try to sneak a few of these in together at the maternity session, even if the session is family focused 😉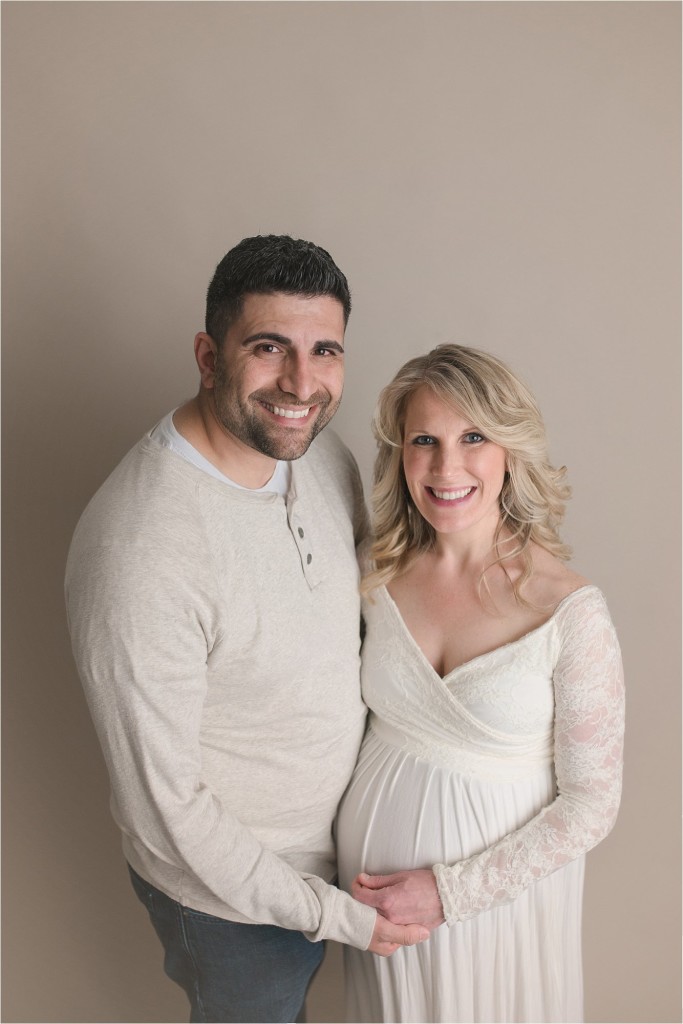 Beth and Jacob, I can't wait to serve you and all three of your precious ones again soon.  Thank you for choosing me!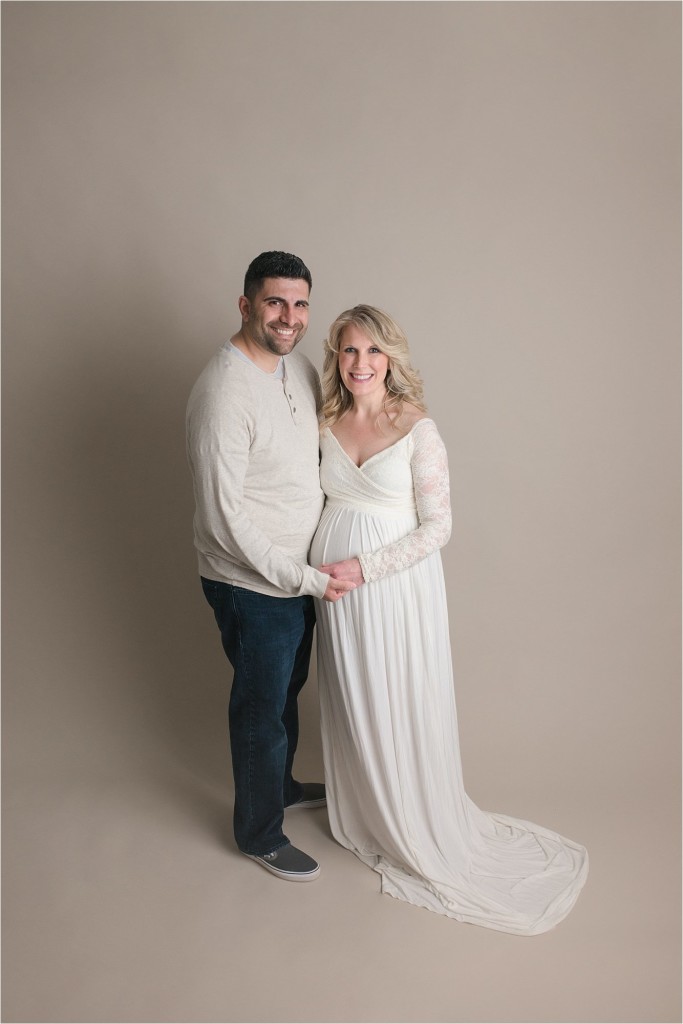 Looking to book your own maternity and newborn package?  I'd love to work with you.  Share your story and vision with me by clicking here.
I had so much fun doing Mariana's Simple Classic Studio Maternity Portraits Simpsonville SC! But let me tell you, this woman kept me laughing!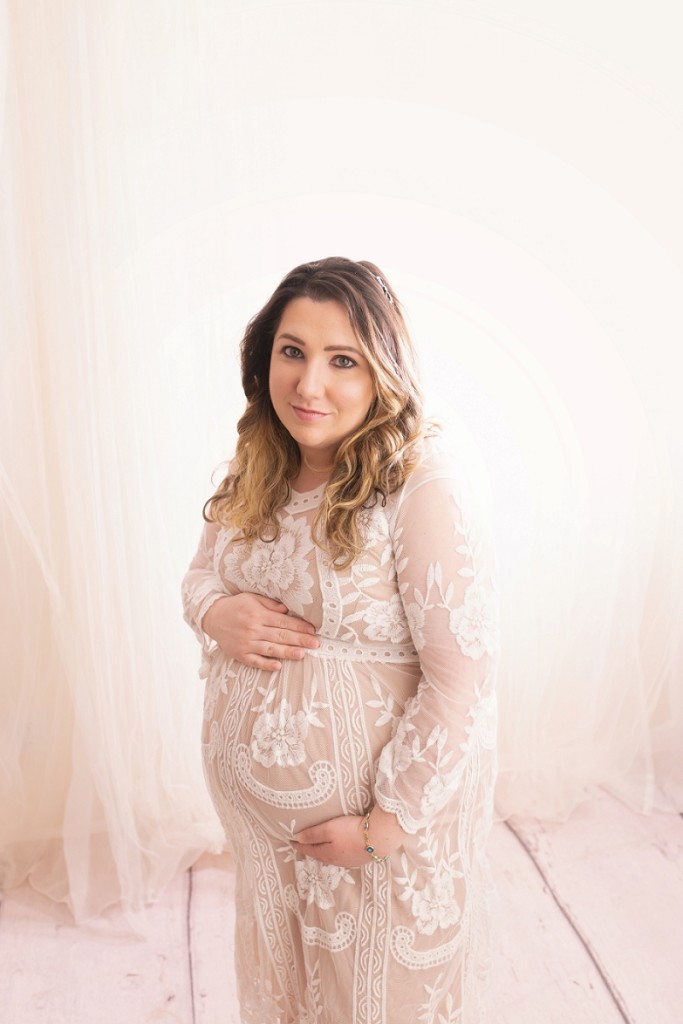 We had an absolute blast playing dress up with the studio wardrobe (click to see it for yourself).  I provide options to my mama's to wear both during pregnancy and after.  It's a simple service e so that you don't have to purchase a dress just for one occasion that may never fit again. My clients love this feature.  I even have shirts for dad, big brother, and dresses for girls too.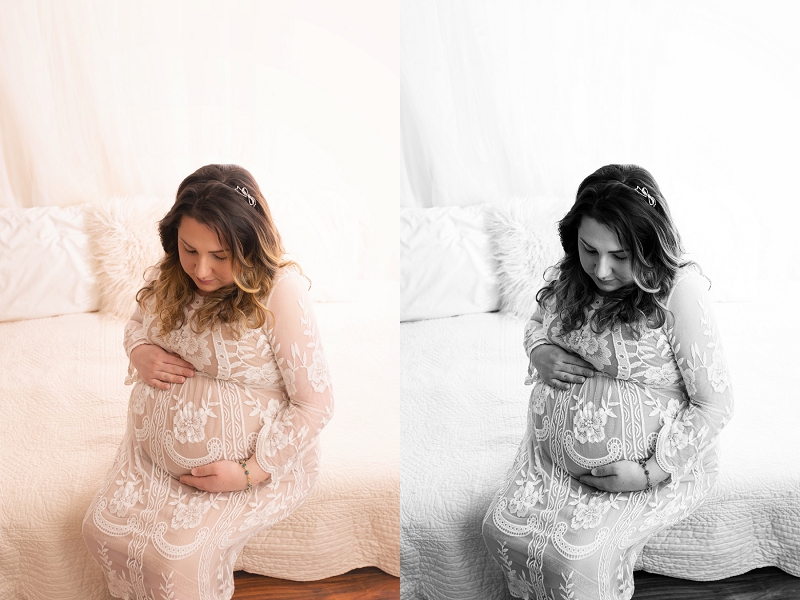 Mariana had her eye on this dress the moment that she saw it! And she didn't want to take it off. I bet you can see why!  But this particular dress is not just super pretty, it's also super comfy.  I may have borrowed it from the studio wardrobe to wear to a ballet once 😉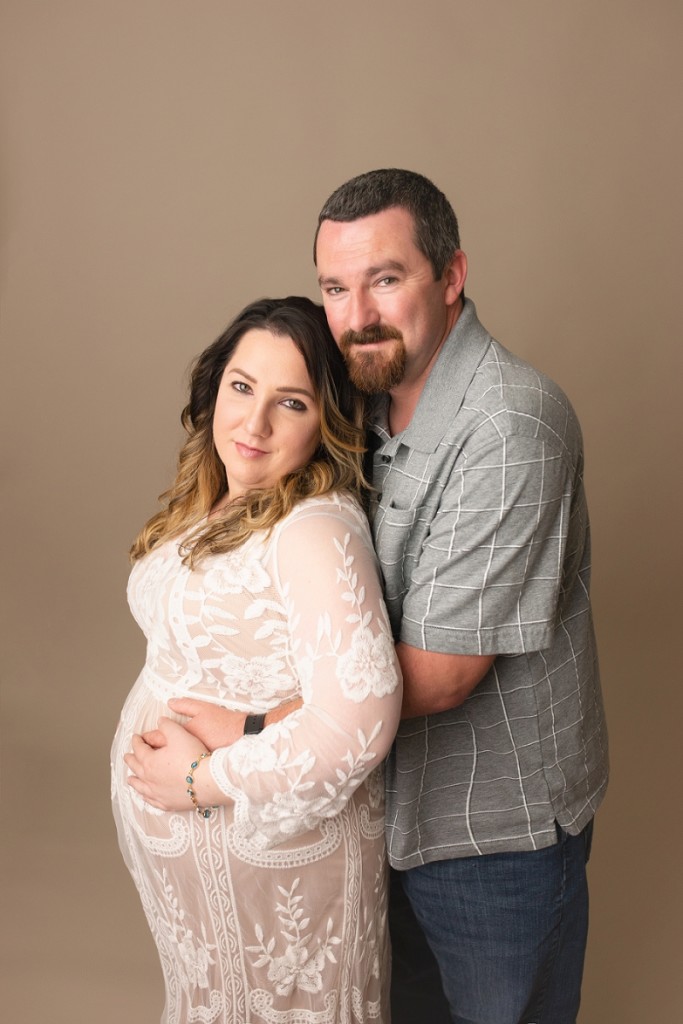 These two have a fantastic sense of humor.  They were laughing our whole session through.  I think this is one of a few serious shots I got the whole session.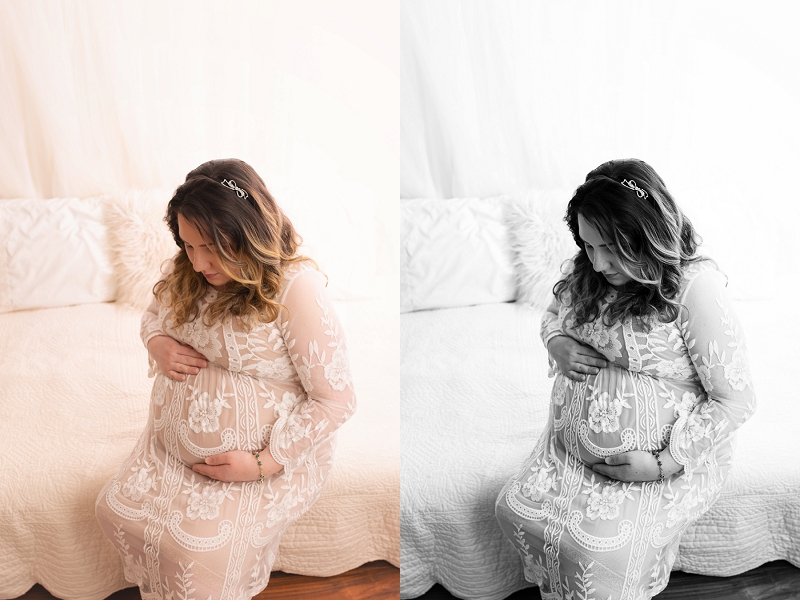 Their baby girl is a long awaited miracle.  In some of these images I can just feel the weight of that joy.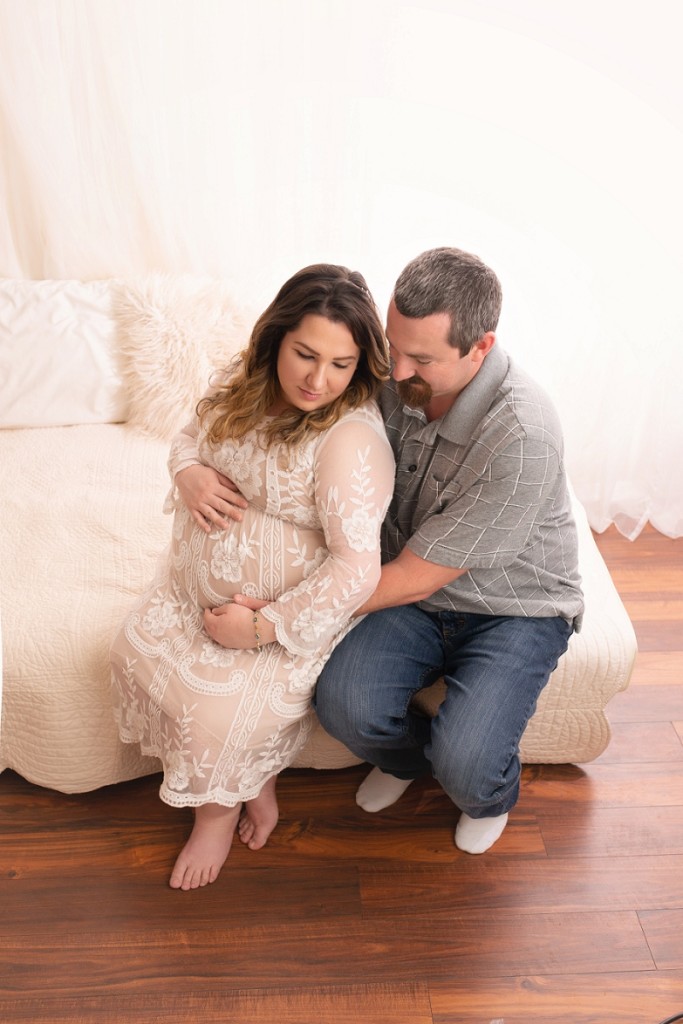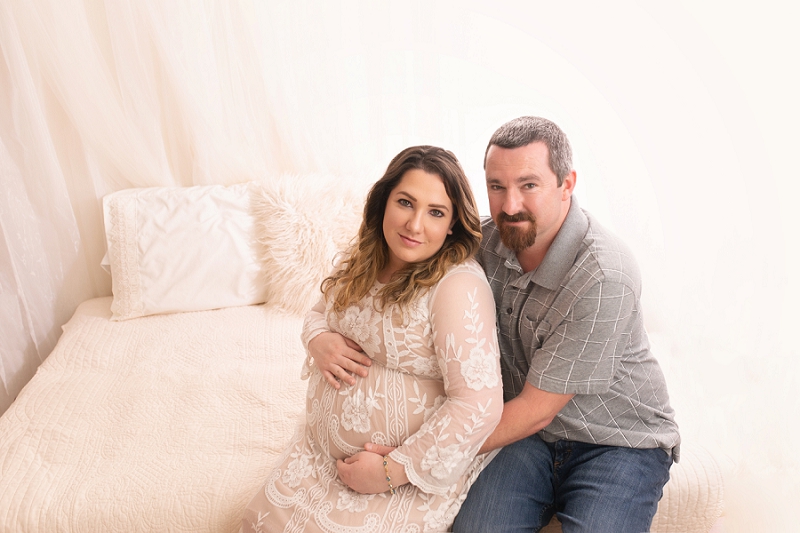 Meet Nivya who came to me for Studio Maternity Portraits Greenville SC.  I love doing maternity mini sessions for a couple before their Greenville SC Newborn photos.  It helps me get to know them a little as well as lets clients get to know my studio location and space before baby arrives.  I love doing these so much that I waive the session fee for my newborn clients!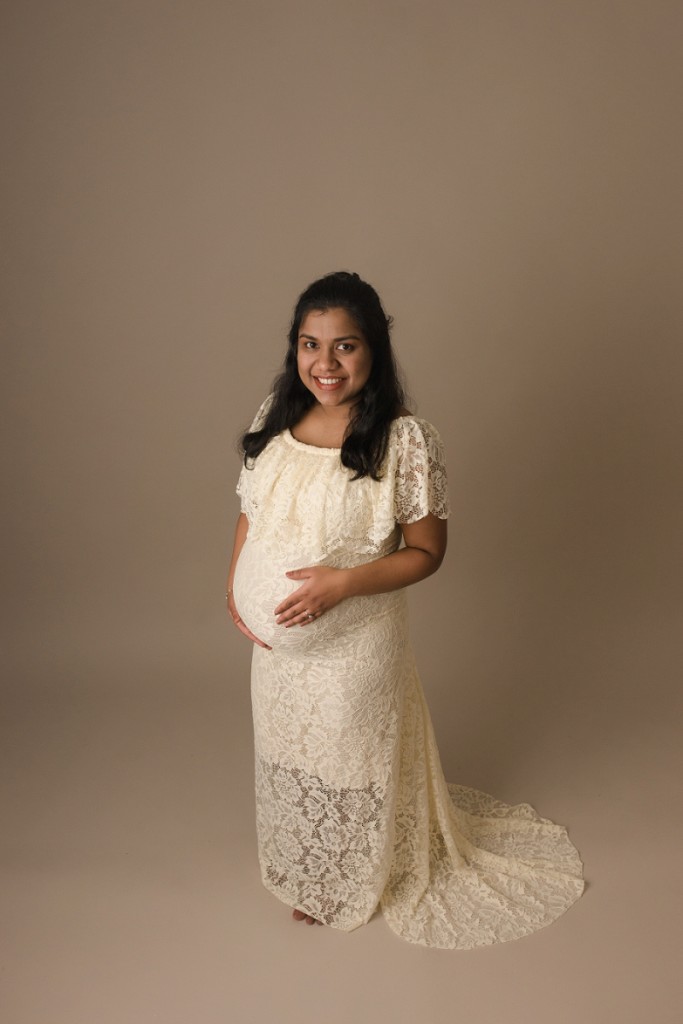 Nivya and Bejoy were an absolutely joy to photograph. They booked their newborn last minute and were totally on board to snag my last available session time before their little girl arrived.  Even when it was just a few days away.  

What I loved most about this session is how much Nivya and Bejoy made each other laugh.  Just looking at each other would cause explosions of giggles.  It's so clear that their family culture includes so much laughter.  And, truly, laughter will make their baby grow stronger than they can imagine. Laughter is the gift that just keeps on giving.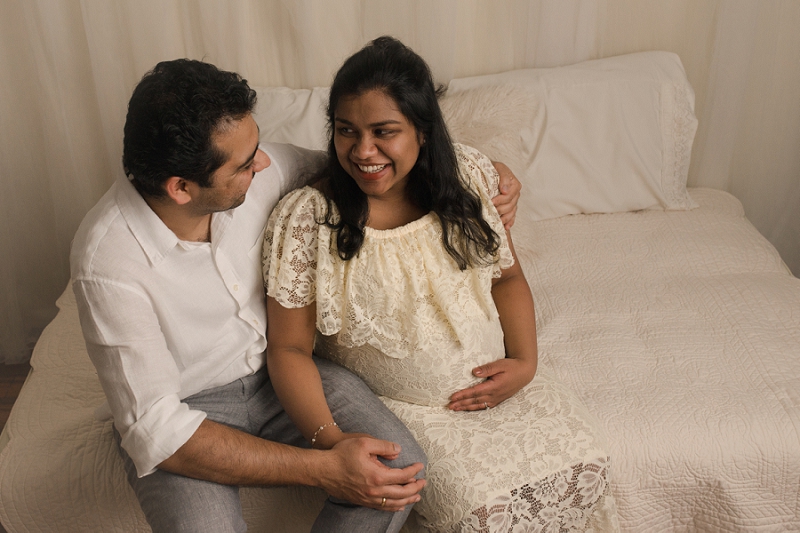 Nivya brought a couple of gowns with her for this session (which I love!), but I also stock a full maternity wardrobe which you can view by clicking here. Wearing something simple and neutral highlights your anticipation, but many moms also bring some more modern and stylish pieces to their maternity session.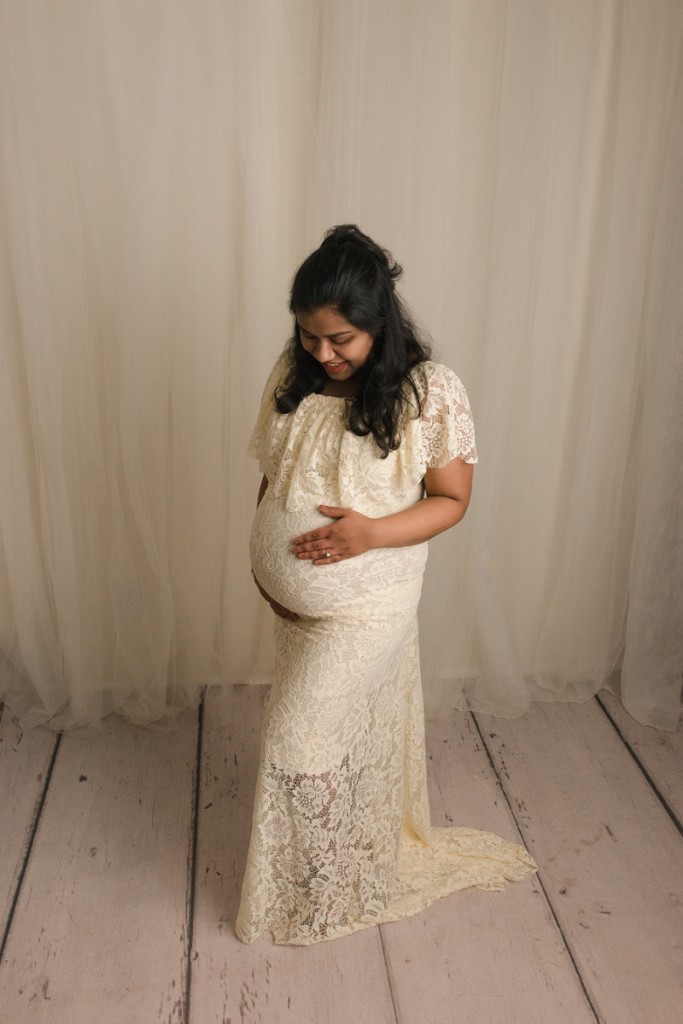 I particularly loved how this gown hugs her growing baby girl!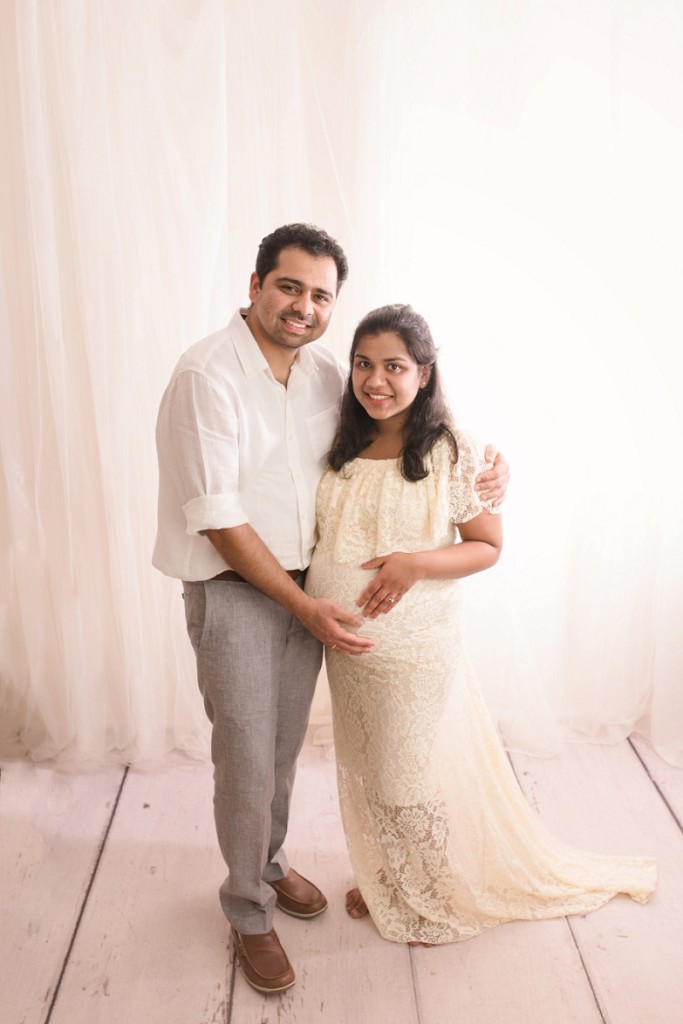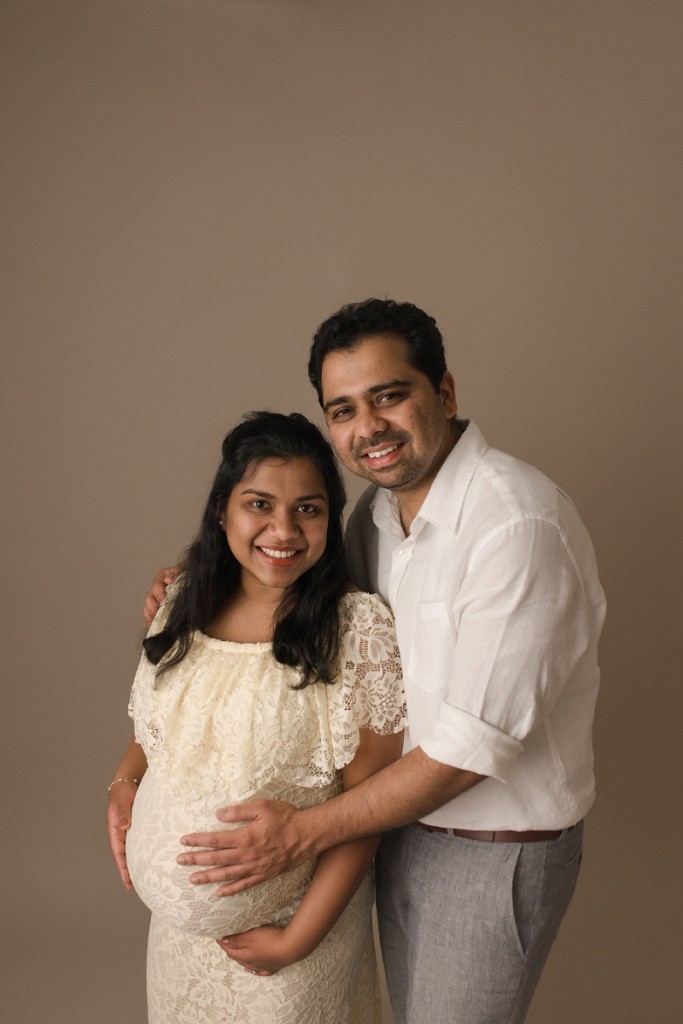 Nivya and Bejoy, I can't wait to meet your sweet little girl in your newborn session!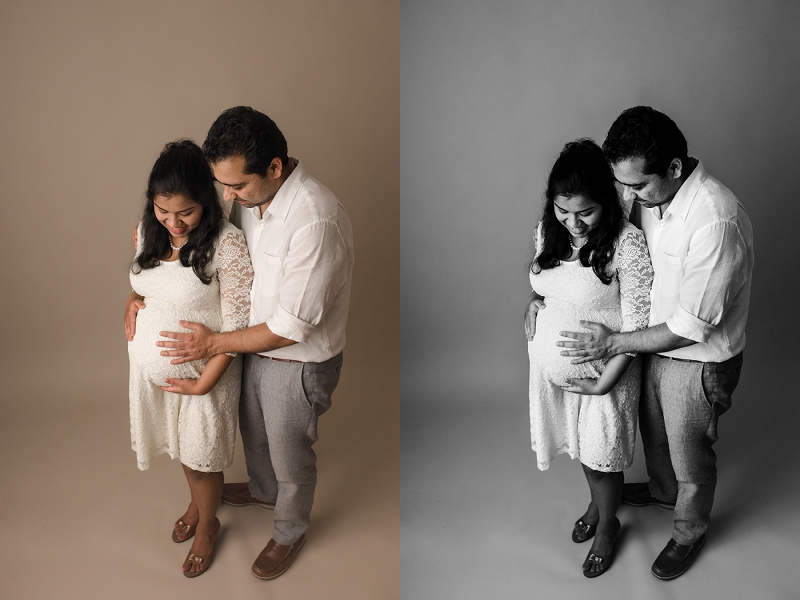 Are you looking to book your own Studio Maternity Portraits Greenville SC?  I'd love to hear about the session of your dreams and help it come true! Your maternity session fee is waived when you book a newborn session. Drop me a note by clicking here. I look forward to hearing from you!