Melissa Aldrich
Meet Samantha.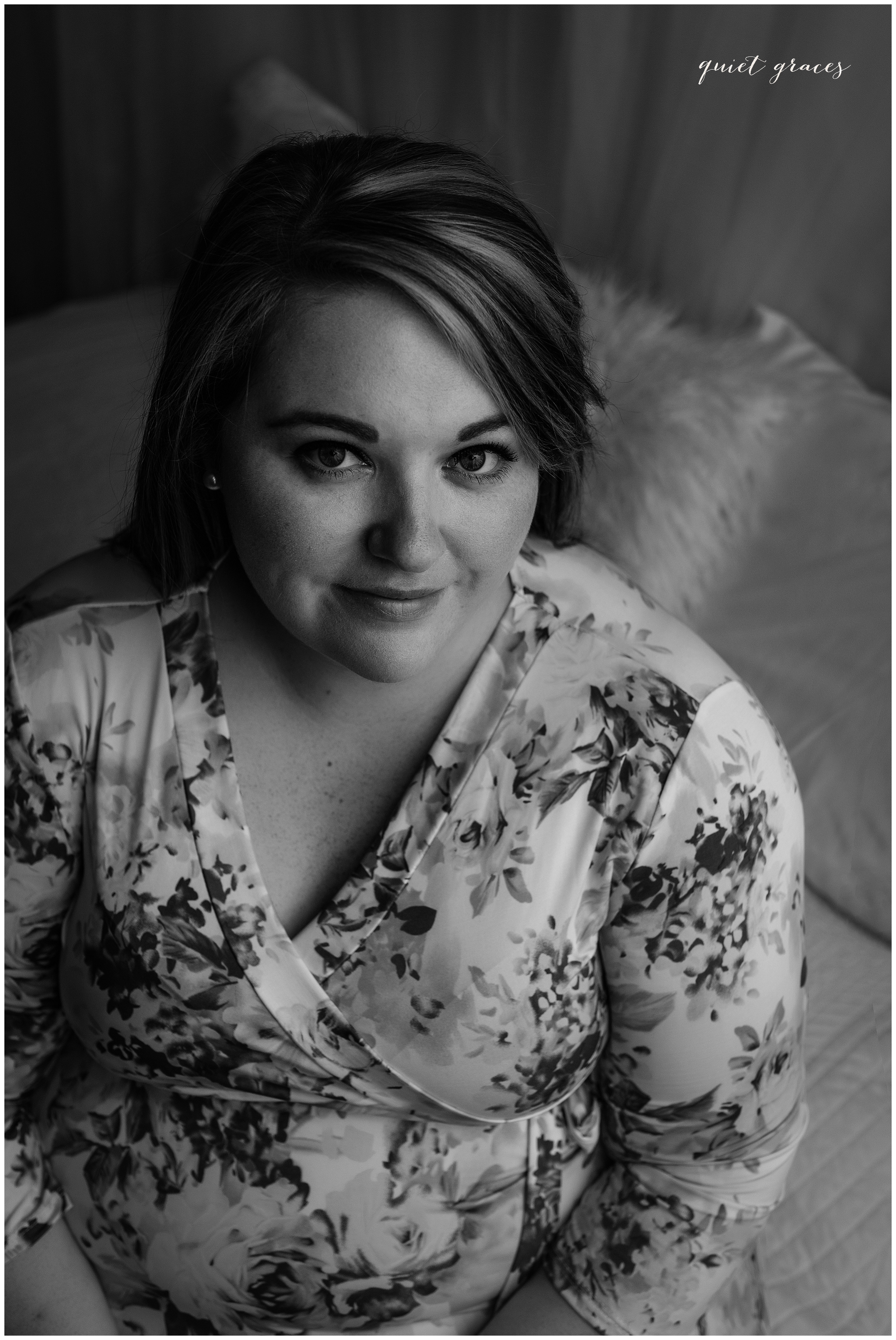 This precious mama's sister gifted her both a maternity and newborn session with us.  She wanted Samantha to feel beautiful, treasured, and to take some time to celebrate her precious daughter Scarlett.  I'm really glad that Cassie connected us!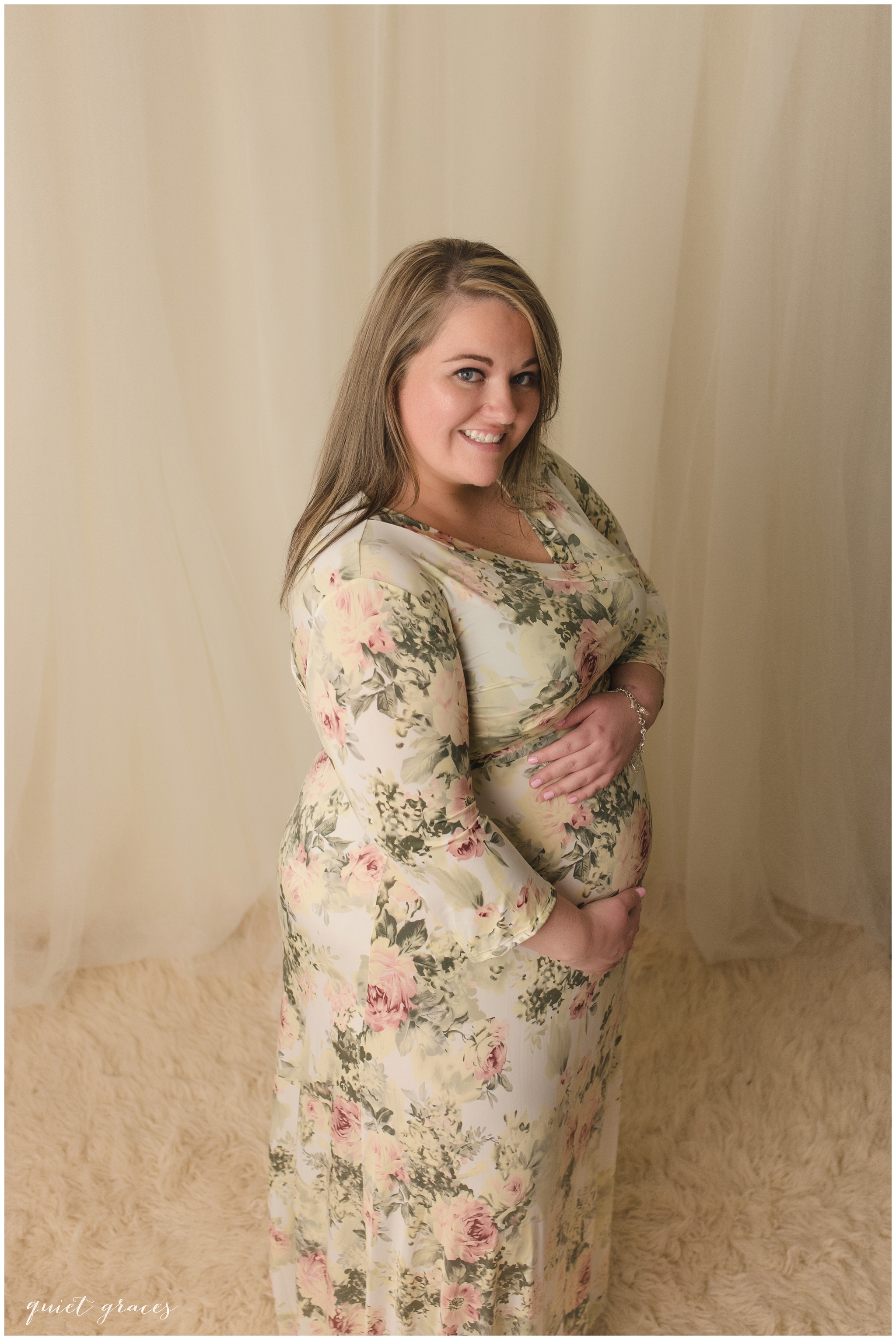 Samantha and I chose a couple of sweet dresses from our studio wardrobe.  A flowered gown and a cream lace mini dress.  Samantha looked like a goddess in both of them.  She is a poised model who needed little direction on facial expression or posing.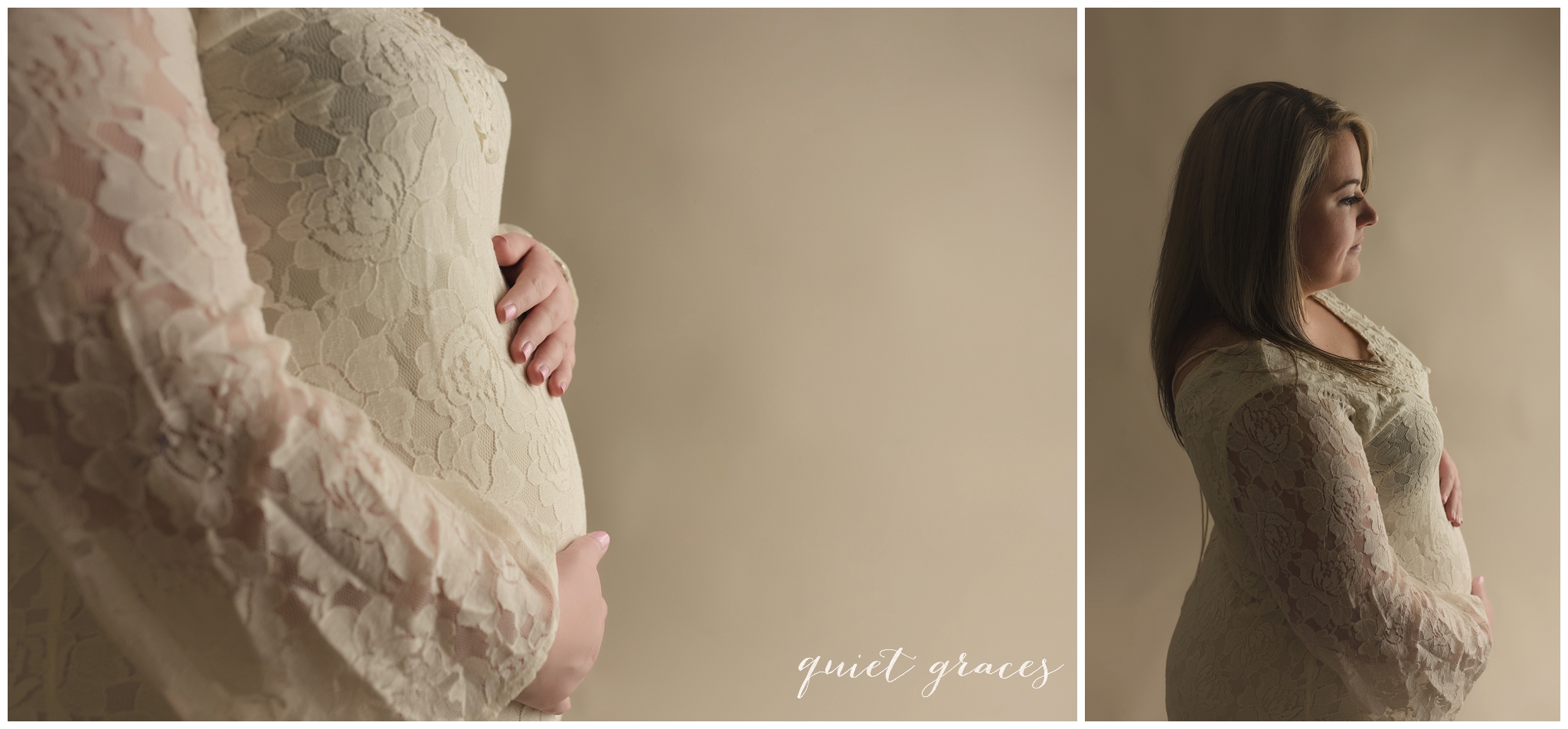 Baby Scarlett was a welcome surprise. A joy they were expecting to be a long time coming. She is adored beyond my ability to share in words.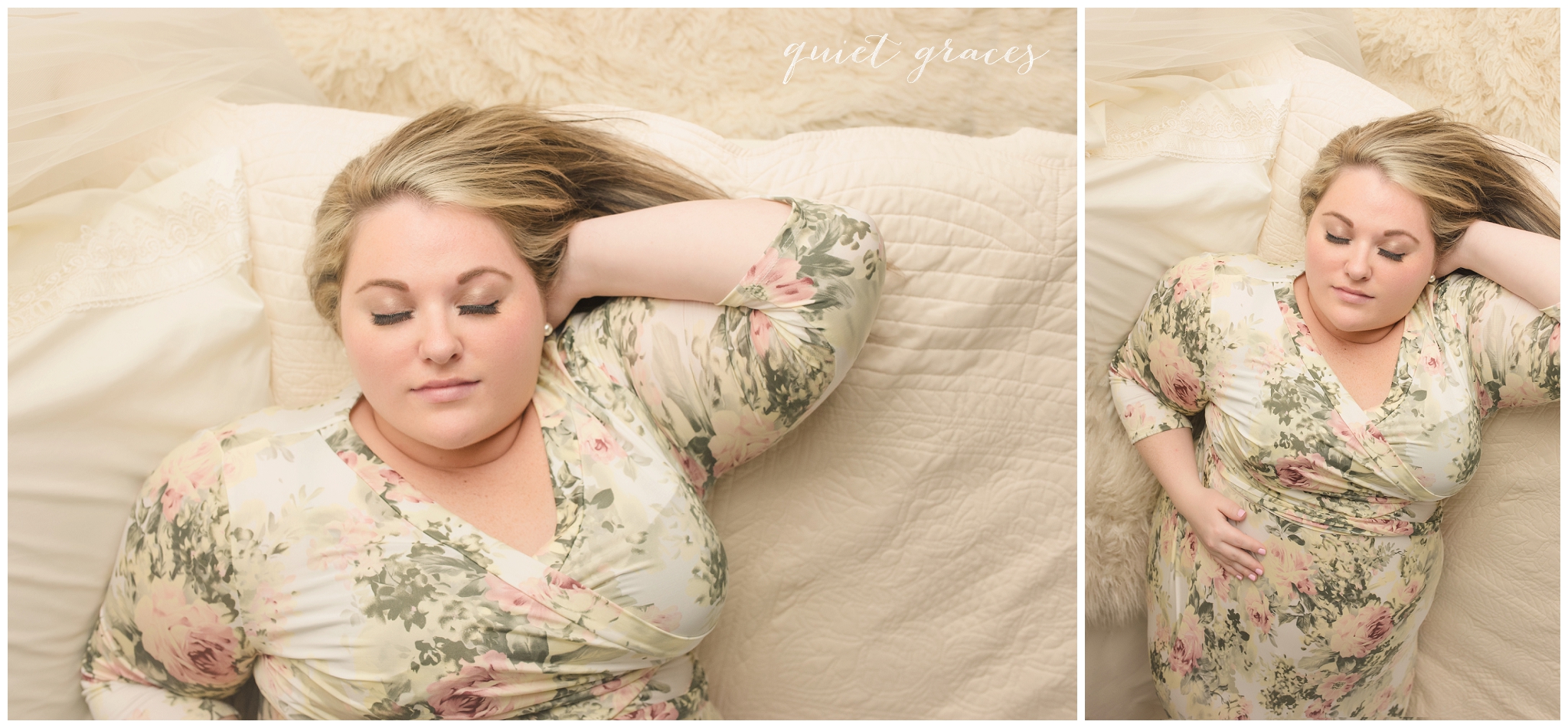 My favorite part of maternity sessions is just the quiet time to enjoy each mama and learn about her hopes for her baby and her fears about early motherhood.  I never want a client to leave my studio without feeling specifically and especially encouraged in her mama journey.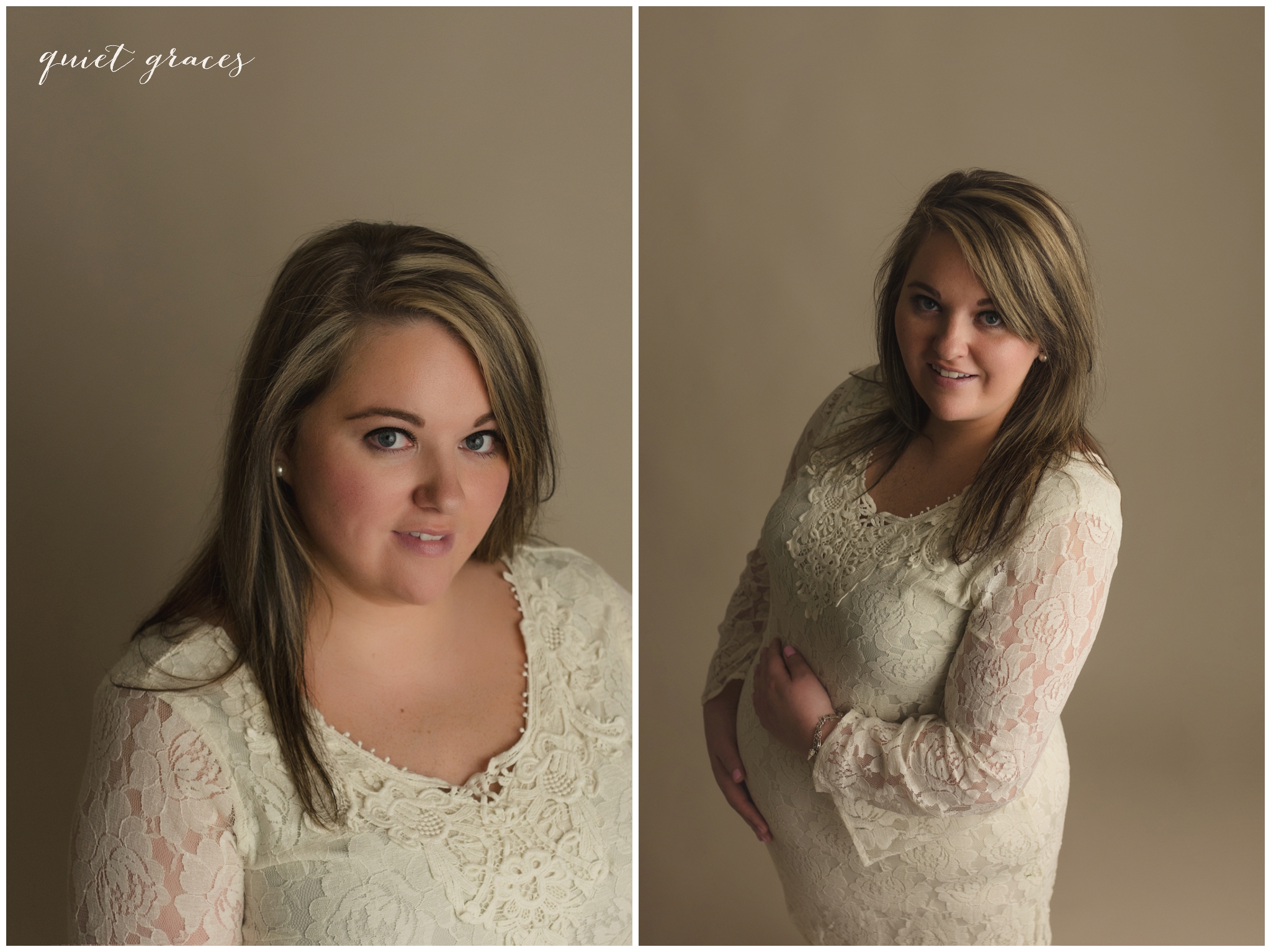 Samantha, I can't wait to meet Scarlett and continue supporting you as best as I can.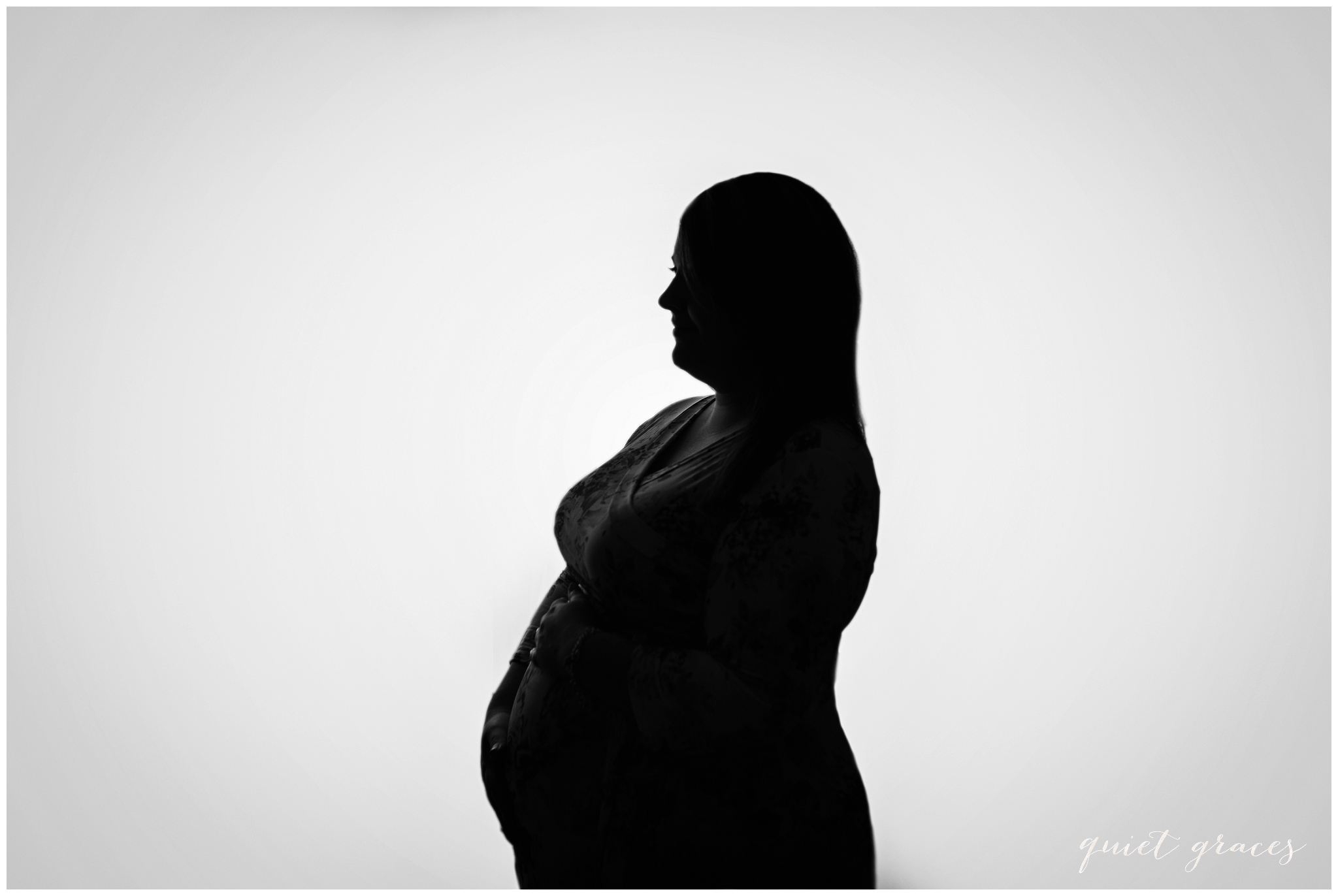 Thinking about freezing time through a maternity or newborn portrait session?  I'd love to serve your family with encouragement and priceless memories in both digital and printed forms.
Start here to learn more about working with Quiet Graces or contact us now to book your session.  I can't wait to get to know and encourage you!
We first met Grady in his newborn session here.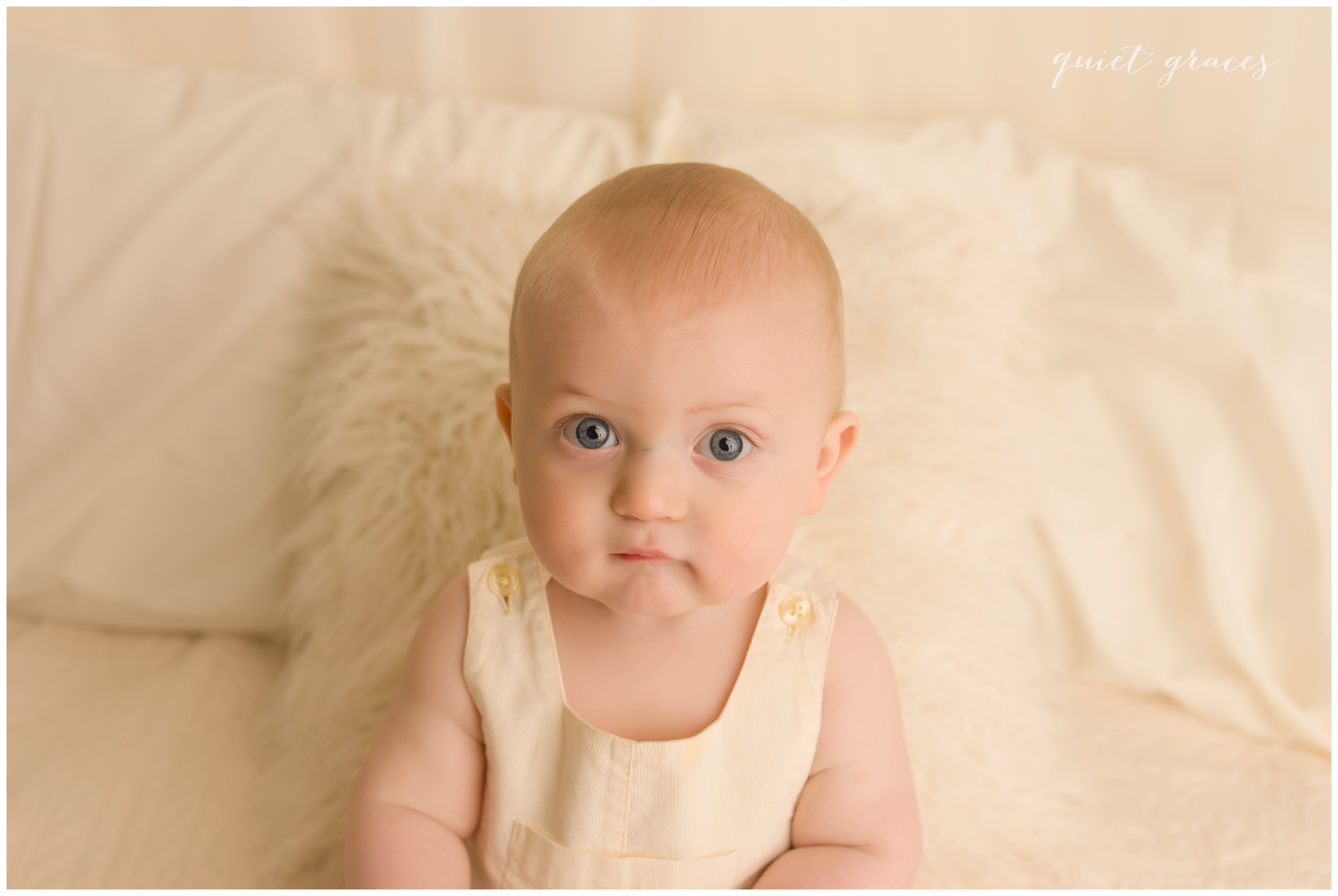 I was so honored when his parents decided to book both a 6 month and a 12 month session.  I can't tell you how good it feels to watch a mama (and her baby) grow over the first year and be able to encourage each mama on her journey. Because return clients are my favorite clients and I really like to honor their loyalty through our Baby Plan/Rewards program.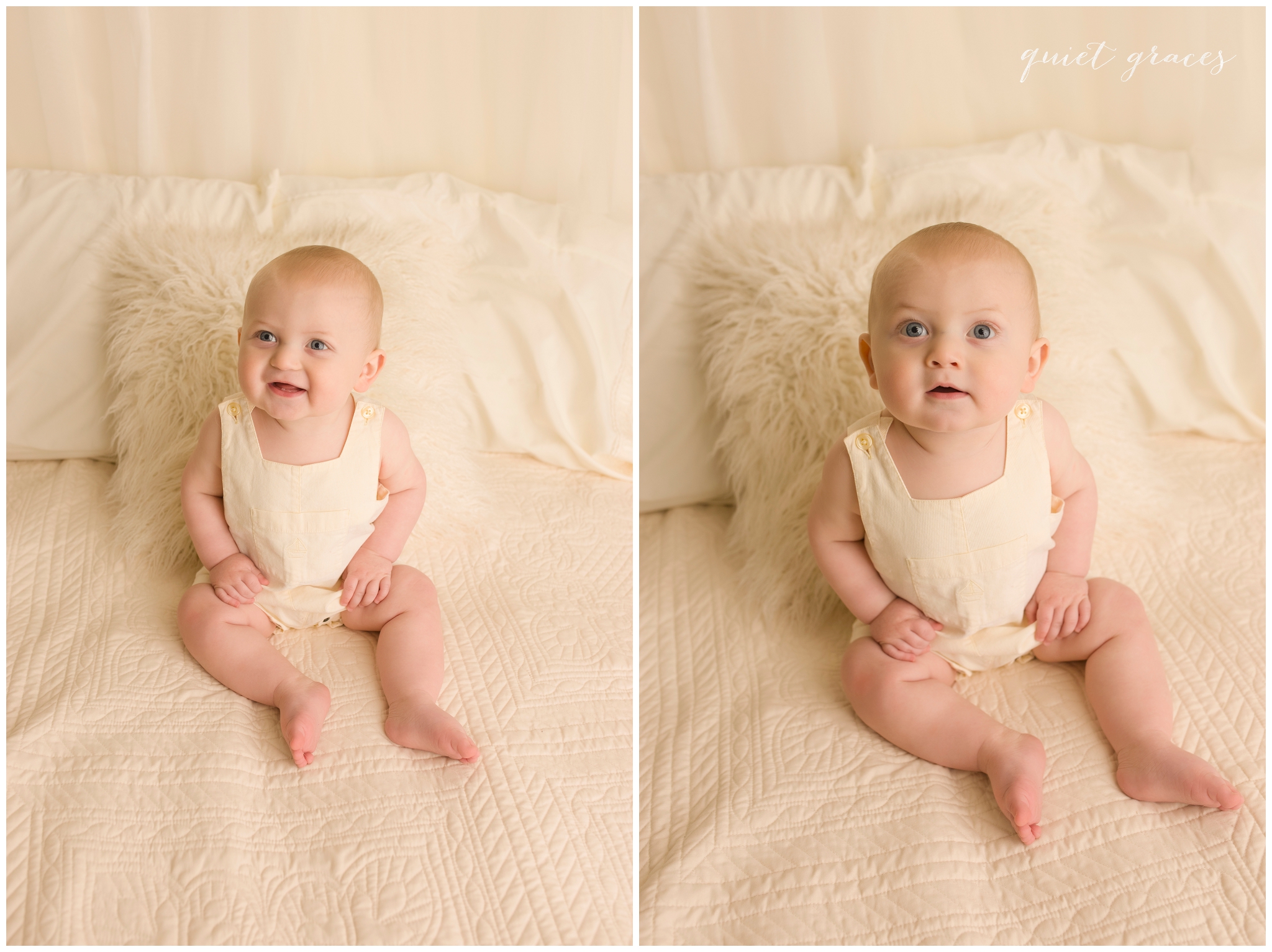 Grady's mama Courtney wants to bring a baseball theme through all of his sessions this year.  His daddy loves baseball and we've incorporated his favorite glove.  I love being able to honor requests like this that bring such sentimental memories to life in a visual way.  Years from now when the boys are playing catch in the yards, Courtney will look back on these heirlooms with joy.  Here are his newborn images.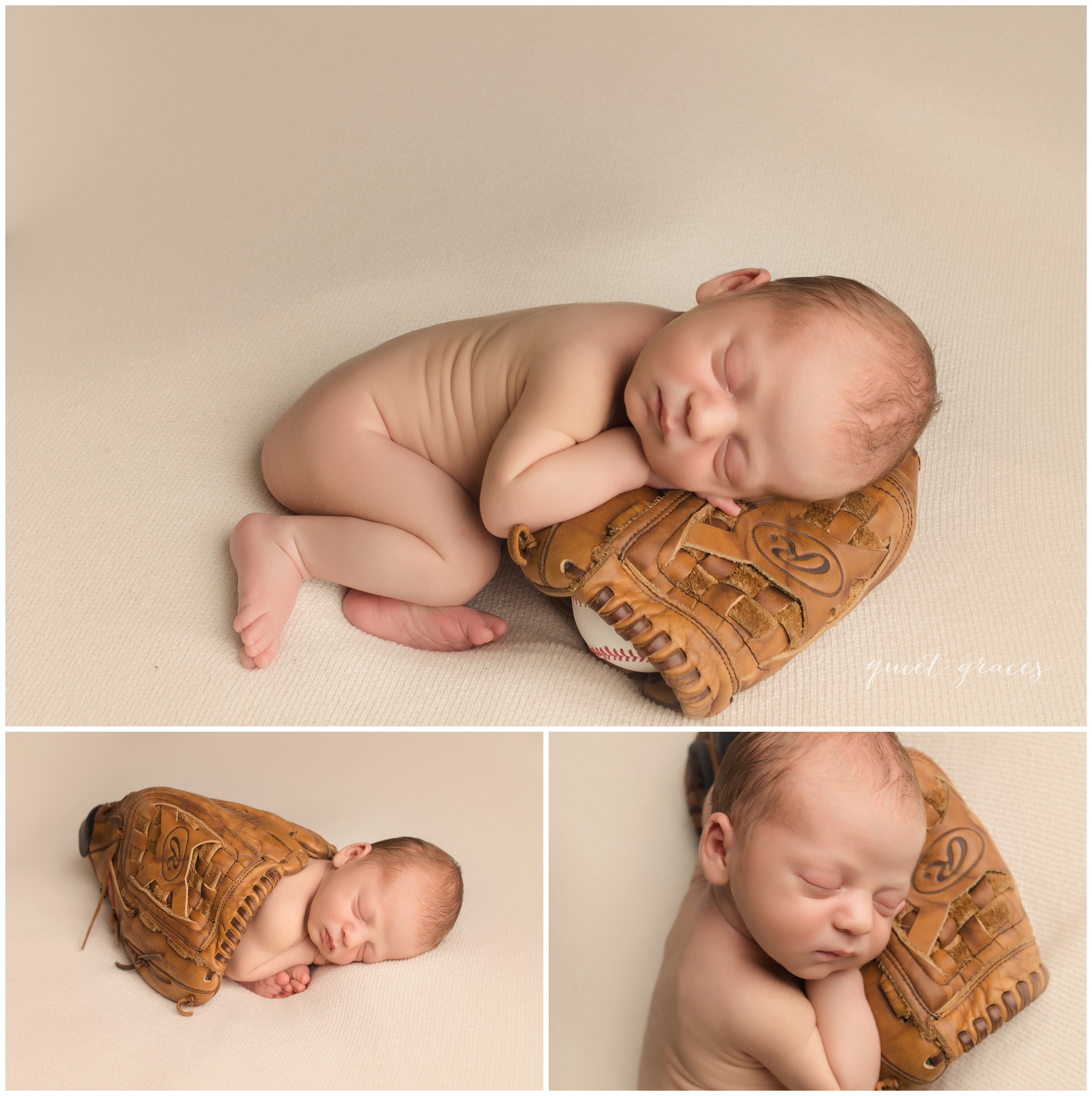 And here are his baseball images from his six month session. He just loved the stitching on the ball and trying to pick it up!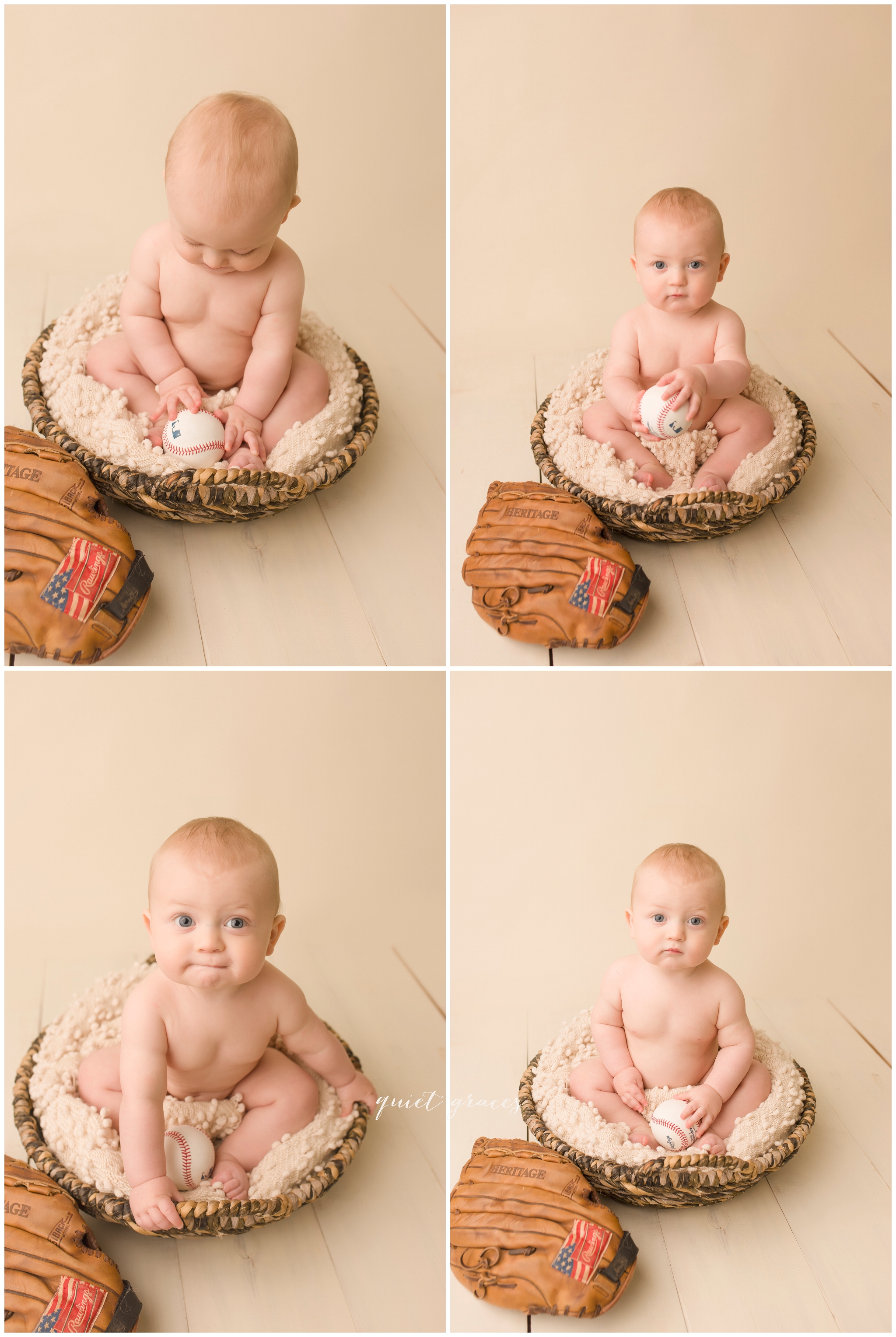 And I can't resist an image of sweet dimpled baby hands holding onto this special glove.  For me, the beauty is always in the tiniest of details.  Details are what stir our hearts to remember.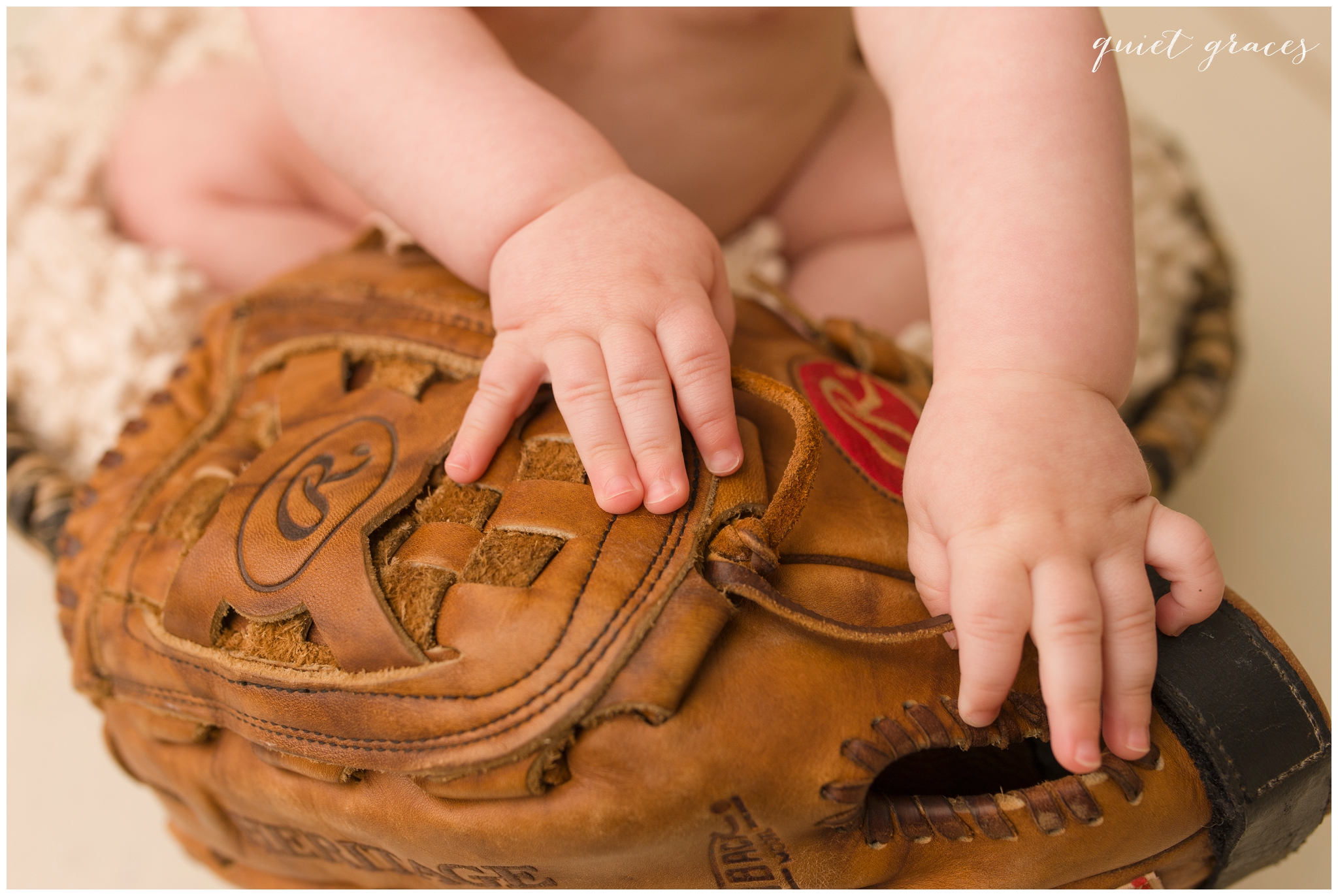 Courtney, thank you for trusting me with documenting Grady's growth.  I hope you will cherish these memories for as long as you live.  Also, your boy has the best personality ever!
Looking to capture your six month old (or older!) sitting baby?  I would love to be able to give you heirloom prints and digital files.  Never forget their pudgy fingers or the way you loved them from head to toe.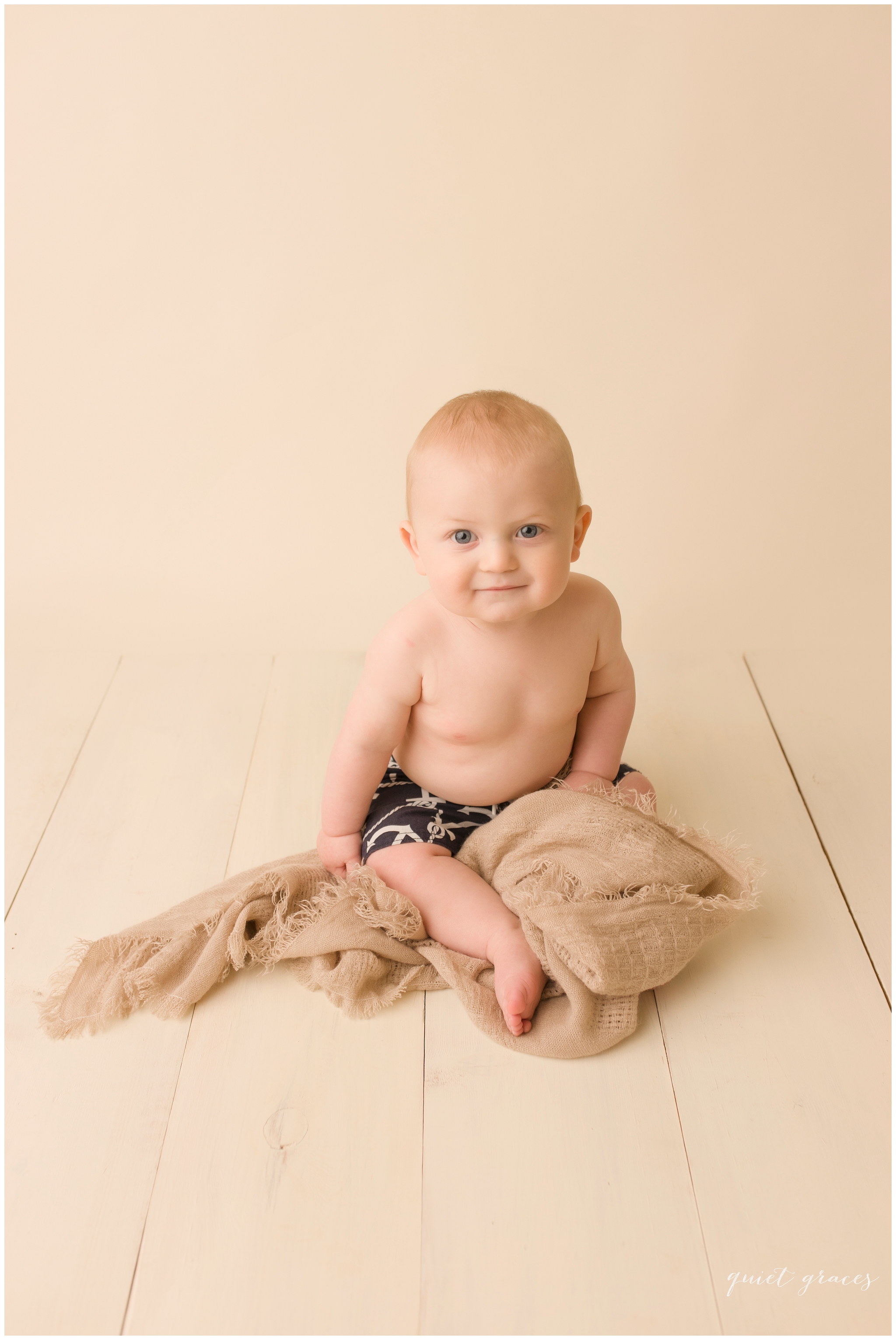 Click here to inquire about your session today.  Or click here to learn a little more about what it's like to work with Quiet Graces Photography.  We want to be an encouragement and memory maker for your family.
Sweet Sullivan has four brothers.  Yes, you read that right. 4 brothers!  She's smack dab in the middle of all of them and she's the girliest thing you've ever met.
She can climb a tree or race with the best of them, but what she loves most are all the girly things.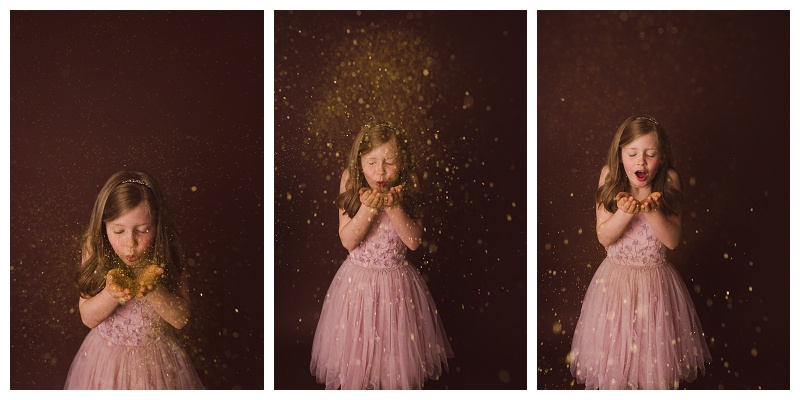 Sullivan loves ballet class.  She loves twirly skirts and gowns and was so excited about this Tutu du Monde gown we provided for her.
Sullivan loves to make up plays and dances with her friends (and a few semi-reluctant brothers).  Her laugh is contagious and her imagination is a joy.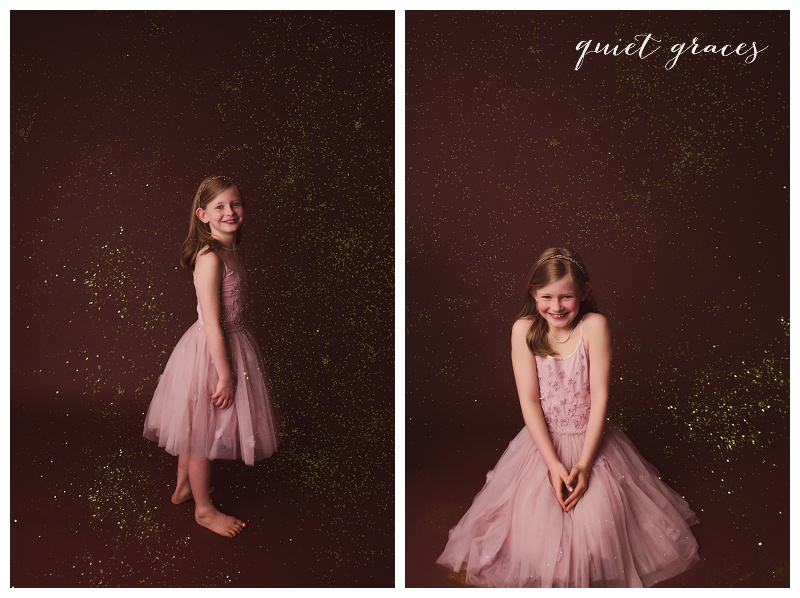 Do you want to remember your daughter just as she is now?  We'd love to pamper her and capture her personality with a Glitter Princes Portrait Session of her own.  Click here to book a June 9 or June 10, 2017 date or click here to message me about another date.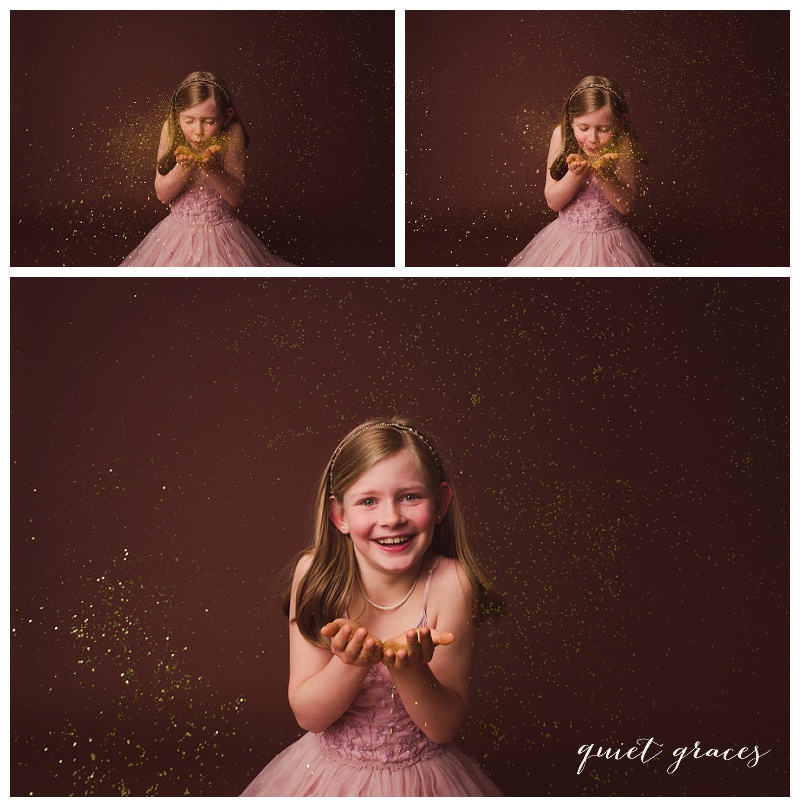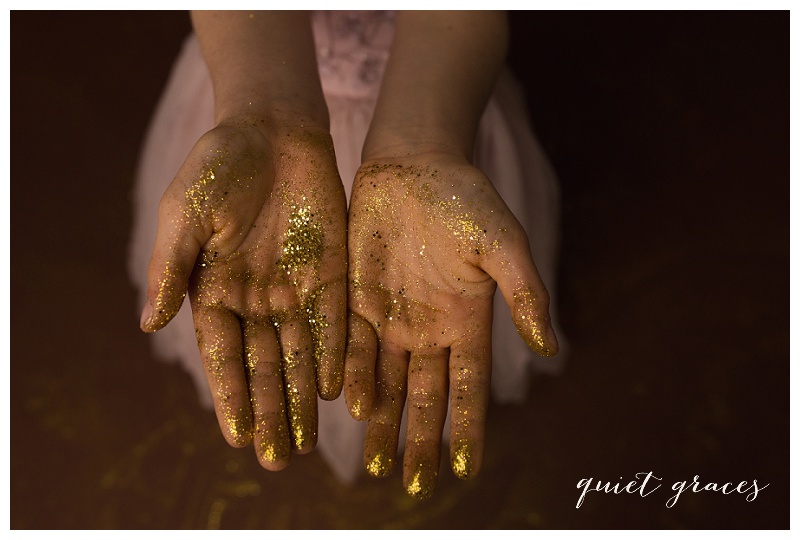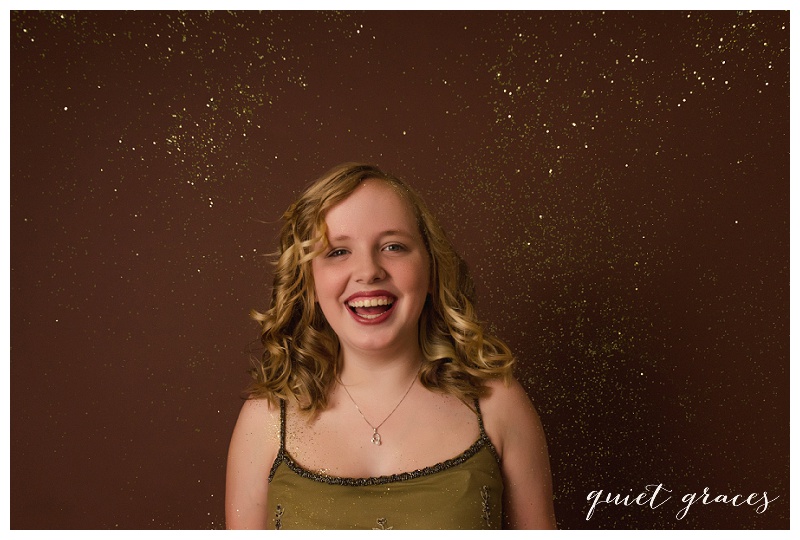 I hadn't expected to serve older girls with the Glitter Princess Event.  My gown supplier only goes up to a girls size 16, but when I asked Brooklyn's sisters to model for me, she begged to be included.  I am so glad she did!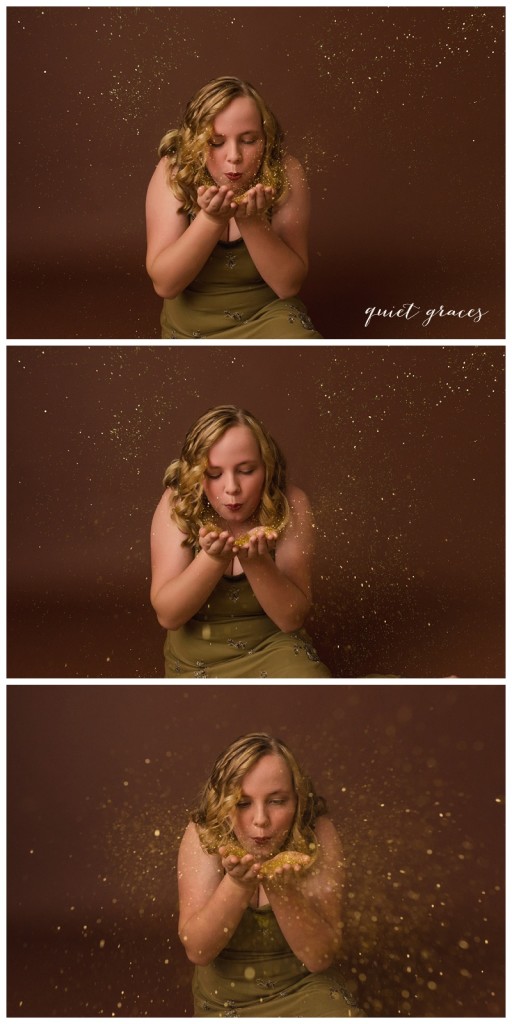 Do you have a teen daughter who also wants to sparkle and shine? Click here and then use the code TEEN at checkout for $29 off your mini and no gown rental.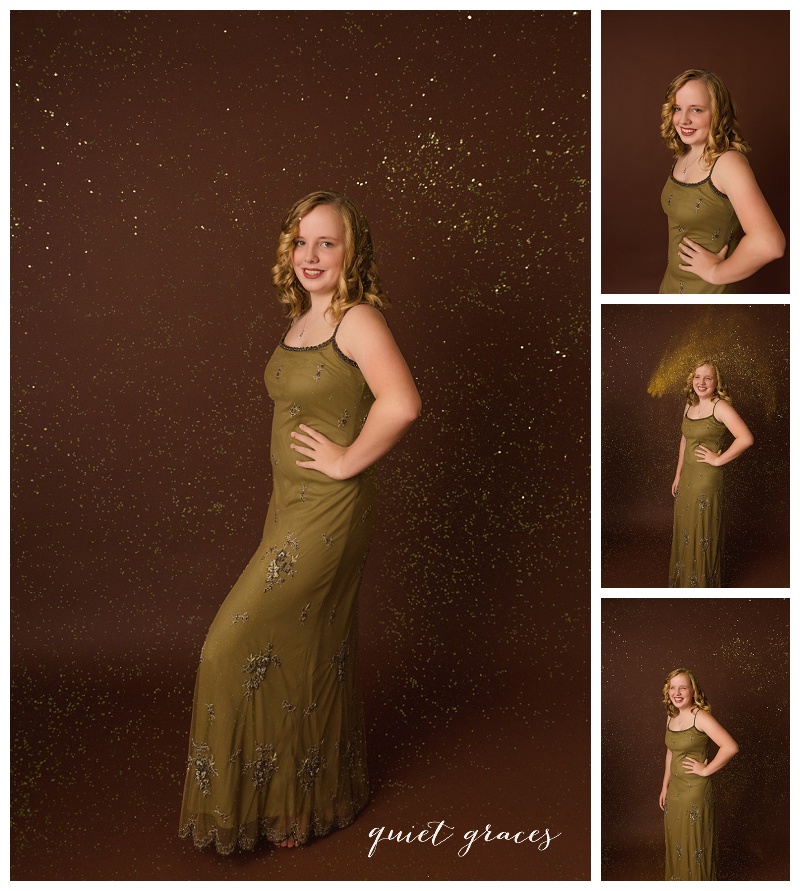 I have a few dresses in my studio wardrobe that will fit most teens including the one Brooklyn is wearing, but feel free to bring your own as well!