Melissa Aldrich
Remember twins Ford and Emerson?  These two little loves came for their newborn session.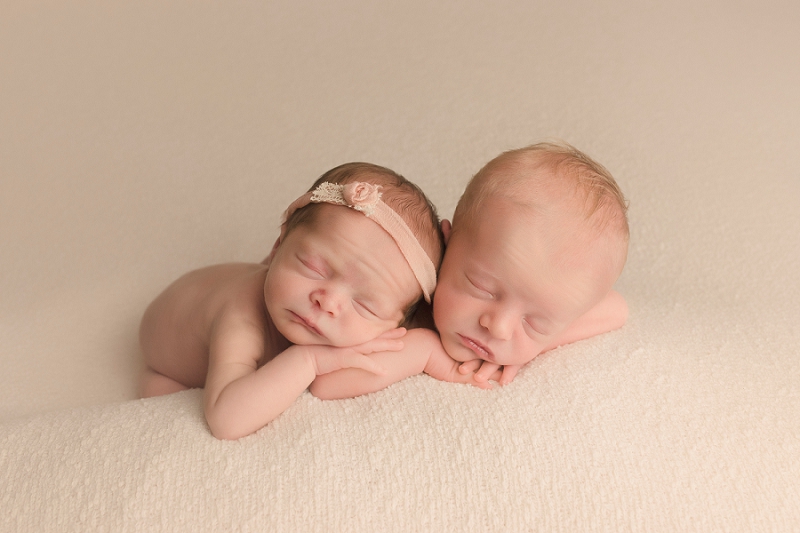 Now they're back for their Greenville SC Twin Natural Cake Smash Photos!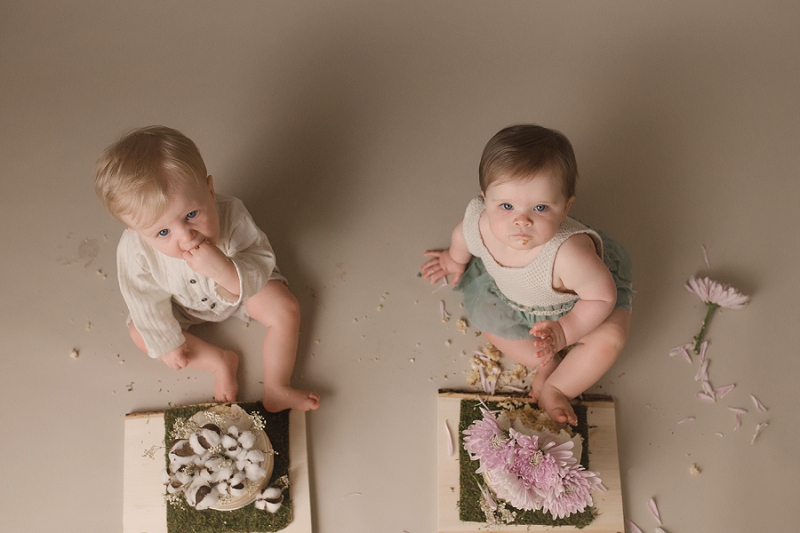 Jessica requested simple, neutral, and causal for their smash set up.  I have to admit, that is my favorite type of cake smash.  I love keeping things simple so that the focus remains on your sweet baby.
We grabbed some eucalyptus, some cotton, fresh dahlias, bark plaques, moss, and the cutest twin naked cakes from Baking Sweet Scents (Christine is the best!!!).  Add in the adorable outfits from Cora & Violet and we had the perfect simple set.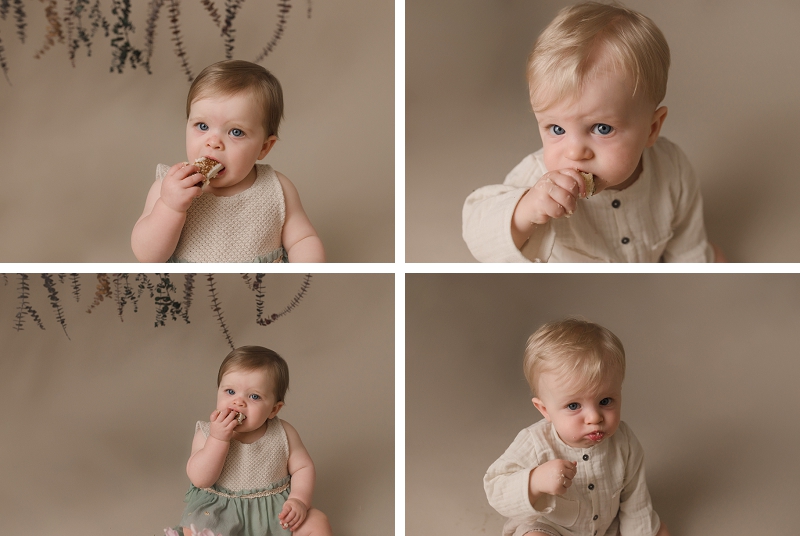 But even when you have the perfect set, babies may not destroy the cake.  And while we made a huge mess and had plenty of nibbles, these two remained pretty clean


However, just like adults, baby twins always think the cake looks better on the other side. I guess they'll soon learn that all cake is delicious!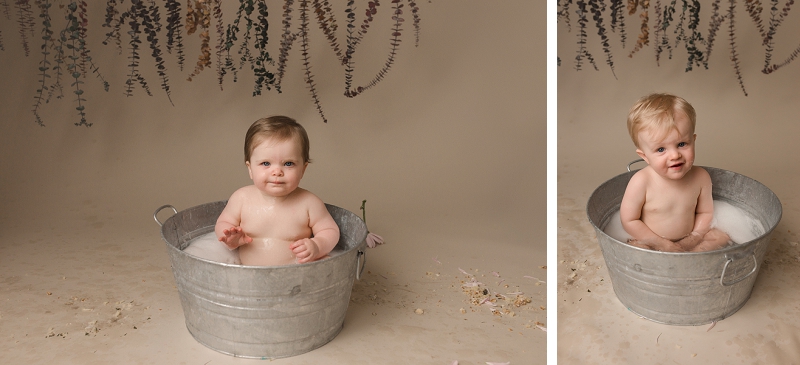 After we played in the cake we took some portraits in these sweet monogrammed rompers that mama had got for their party.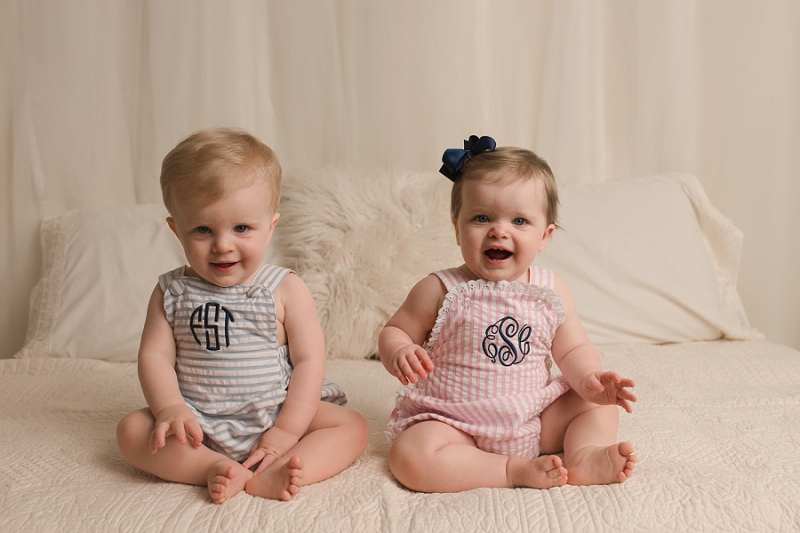 I'll let you in on a little secret: I did a Photoshop trick called a head swap on this photo.  It really is hard to get both babies to look and smile at a the same time.  One of them was blinking in this image so I used another image for that baby's face. This type of magic isn't always possible since the angles have to be the same, but when it is I always use it!

Jessica,  you and your husband have done such an amazing job conquering the difficulties of the first year with twins. You've done so with grace and a sense of humor intact.  So much humor that you picked the twin hulk smash images for your final gallery!!! I love it!
As you go into the year with double the no's and twice the feet running in opposite directions, may you keep that humor.  It's so hard, but I promise their sweet twin bond and your joy over them will be sweeter each and every year. It's worth it.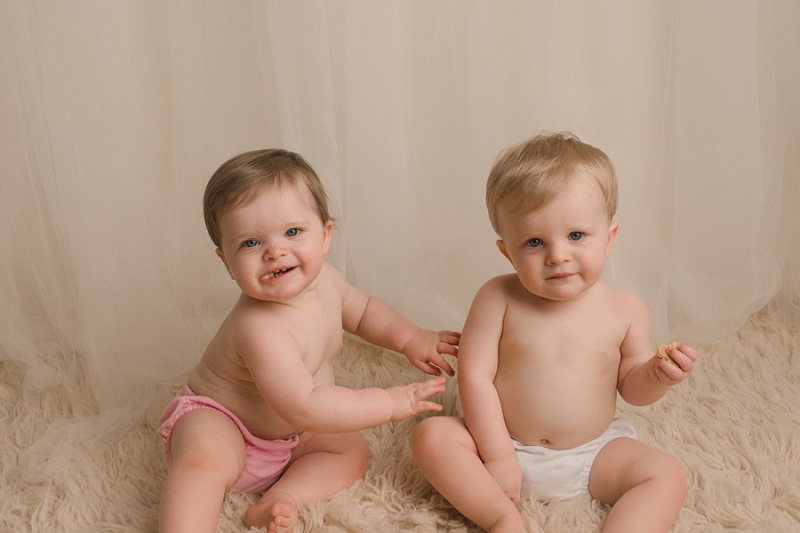 Looking for a simple cake smash for your twins or singleton? I'd love to serve you. Contact me today with your vision. 
As a Greenville SC Newborn Baby Studio Photographer, I have the joy of meeting brand new parents in their very first days with their little ones.  I get to look them in the eyes and tell them (TRUTHFULLY!) that they are doing an amazing job.  I get to tell them that feeling that way or struggling with breastfeeding or being so tired you are walking into walls (I've done it) is totally within the range of normal.  It's such a gift to me to not only be entrusted with holding their little ones, but also with encouraging them in their story.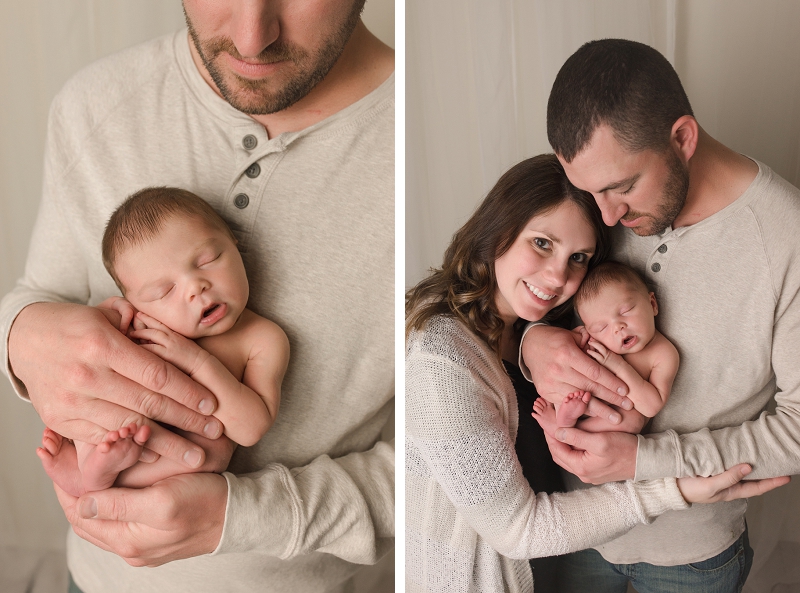 Meet Millie Kate and her amazing parents, Dani and Korey.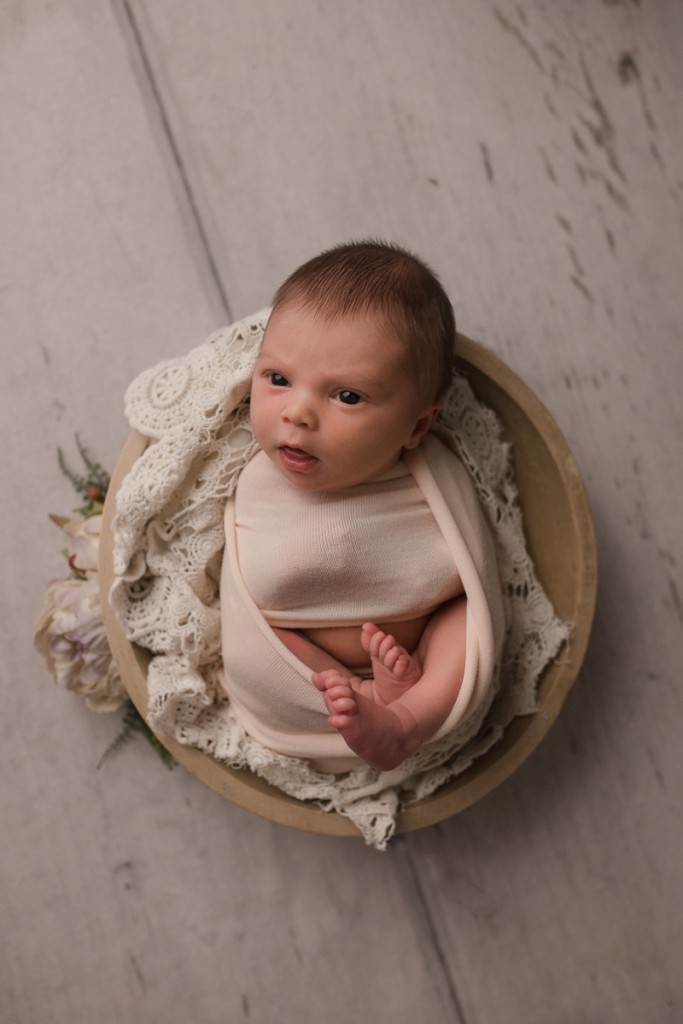 For most of the session, Millie was so content to just be awake and gazing about the room.  This doesn't happen often with sweet babies in the studio, but when it does I thoroughly enjoy it.  You see newborns have not master the focusing of their eyes.  I can spend a very long time trying to get an awake image where baby appears to be looking at the camera.  Sometimes little ones fall back asleep before I've got one!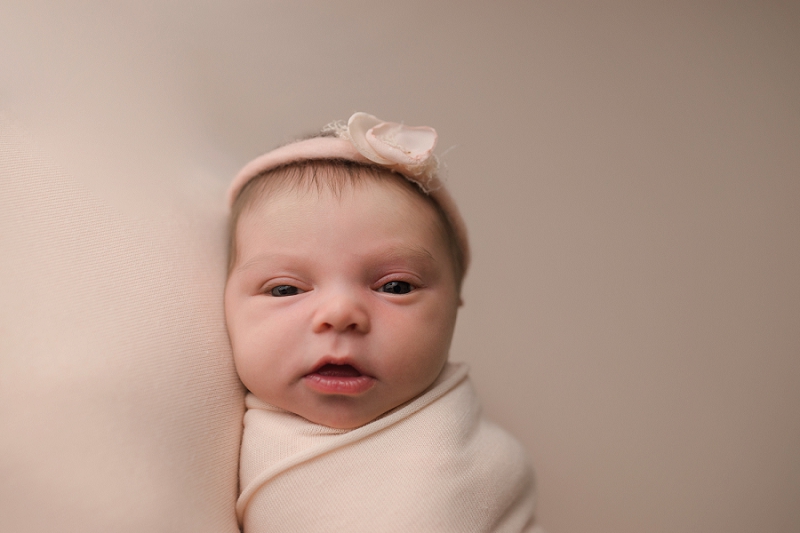 But Millie Kate gave us two open eye pictures that her parents selected for their final gallery.
After her long awake period and a little snack, Millie was content to fall asleep in her parents arms.  Parent images are my absolute favorite.  You can feel how much these sweet babies are loved when you see them in their parents arms.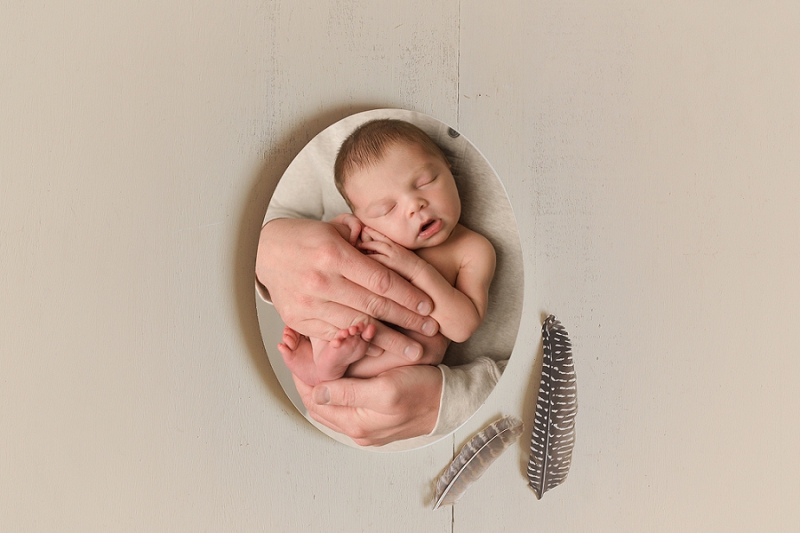 I especially love this image of Millie in Korey's hands in our oval wood print. The sense of how tiny she really is quite tangible.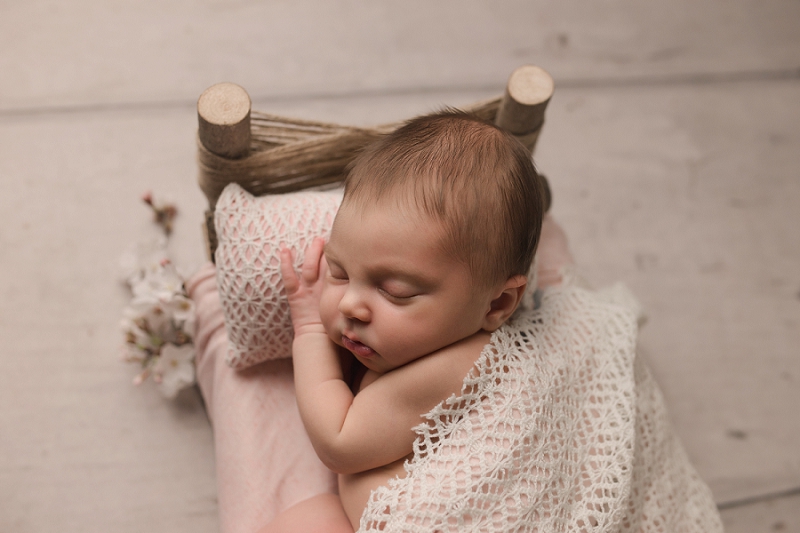 Millie came in early spring when both the Camellias and my Cherry tree were in blossom.  I brought both of those inside to use in some of her prop sets and I just love the results.
My favorite images were these in the nest where Millie posed herself.  I just love the little details this relaxed pose she chose allowed us to capture.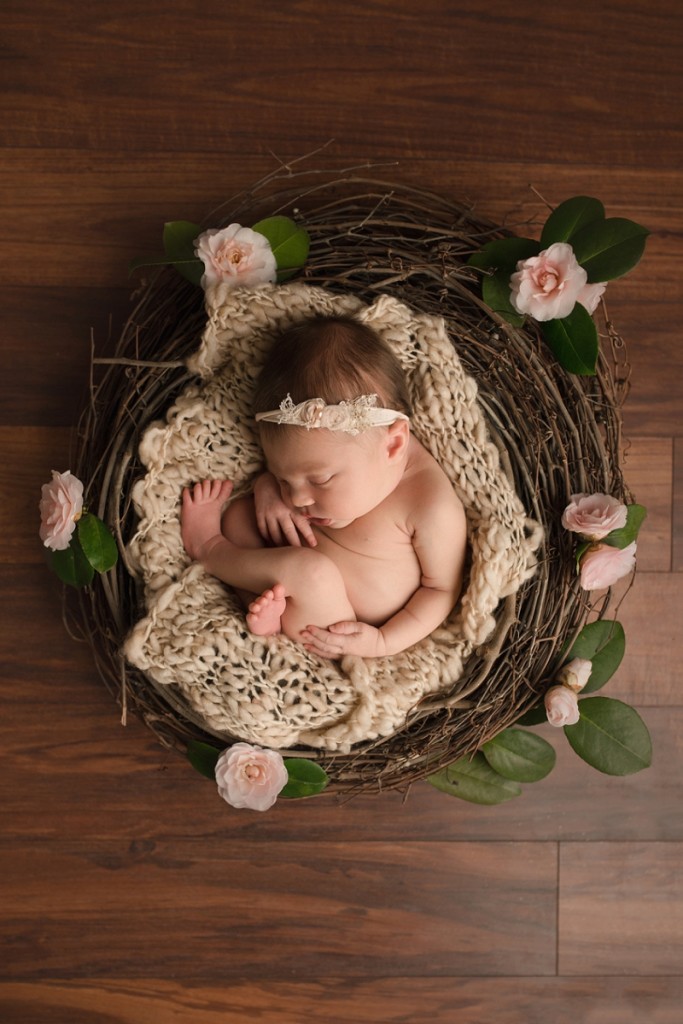 Looking to book your own Greenville SC Newborn Baby Studio Photographer?

I'd love to hear your story and send you information about working with me.  Click here to request information today!
My favorite part about being a Timeless Simpsonville SC Newborn photographer is encouraging mamas.  Sweet Elizabeth's mama Lady-Joy has become a dear friend.  We both have 8 year old girls and we spent a good deal of this session just chatting about the challenges of this age.  Would you believe that 8 has so many challenges? Attitudes and eye rolls and hurt feelings abound.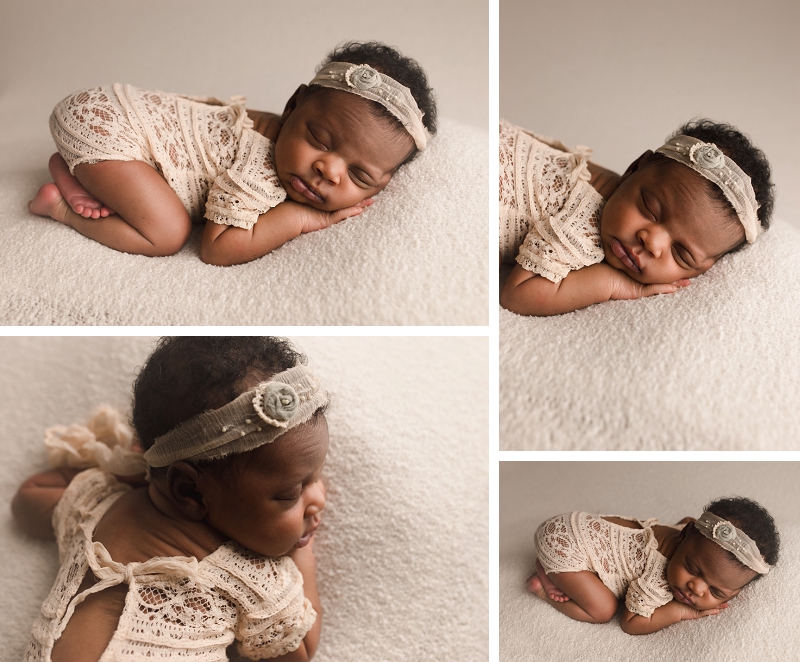 But before I scare you about raising your eight your old daughter there's also a great deal of beauty in this age too.  The depth of conversation and the insights are incredible. They're also learning their voices and starting to use it to be passionate about what makes them tick.  My girls are really moving toward having a heart to abolish modern day slavery.  They're full of questions and anger and a beautiful kind of movement toward "What can I do about this right now at my age?"  So mama's be prepared to have your heart twisted in both directions.

So now that I've told you a bit about 8 year old girls, let's focus a bit on 8 DAY old girls.   This is sweet and tiny Elizabeth.  She was a bit of a surprise in timing, but oh so joyously welcomed!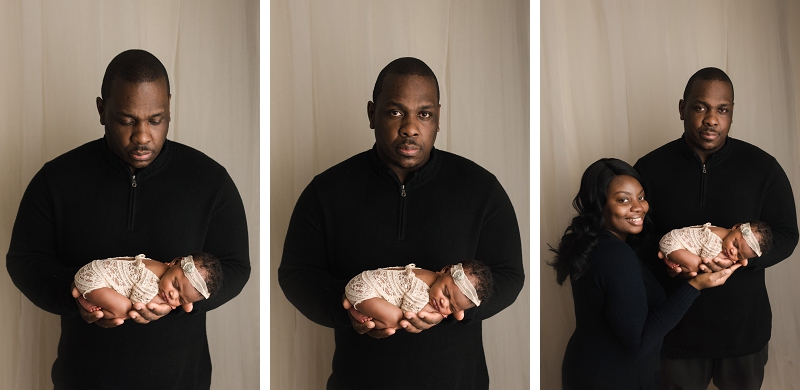 I gasped out loud when I placed Elizabeth in daddy's hands like this.  There's something so magical about the tiny-ness of a baby girl in daddy's hands.  How his very hands shelter her and protect her physically as they will continue to do as she grows.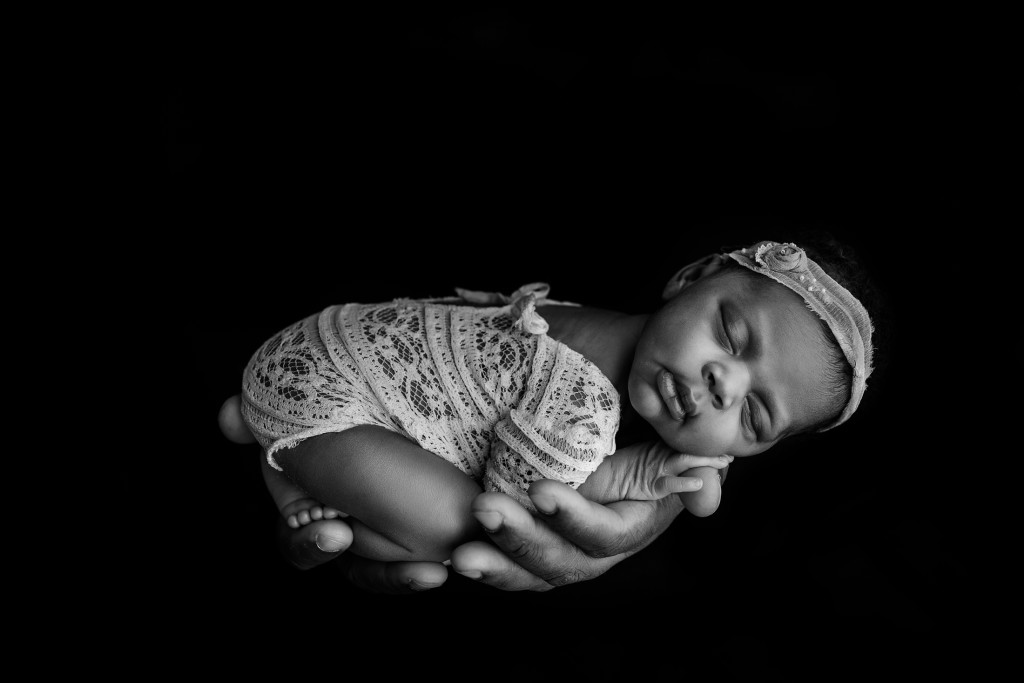 Elizabeth is also blessed with an older brother to protect her.  How cute is this?!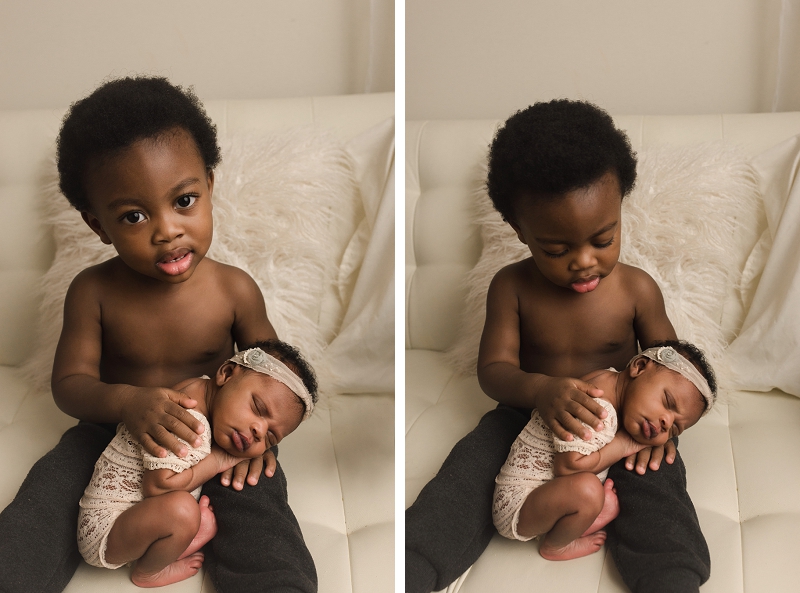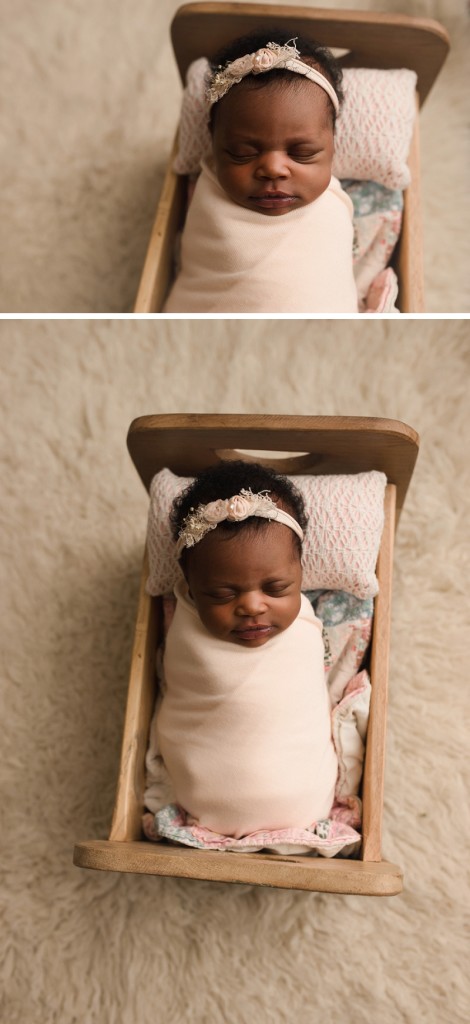 One of the other best parts about being a Timeless Simpsonville SC Newborn Photographer is getting to see all the sweet faces these babies make.  The follow set of 6 frames were all taken mere seconds apart.  Babies are born with all kinds of personality!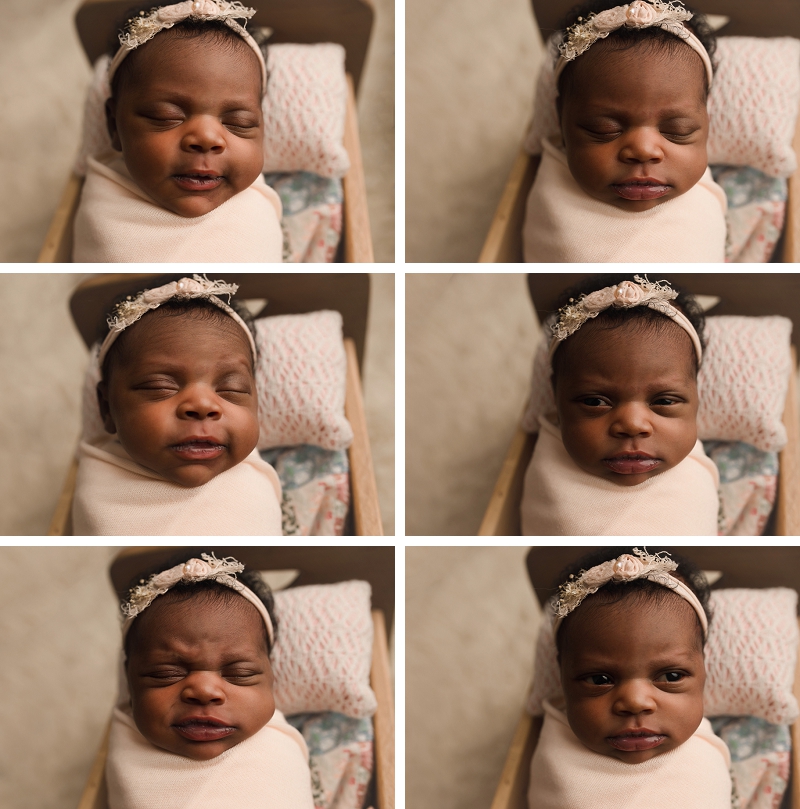 I love this sweet little bed too.  It's my favorite place to place a swaddled awake baby to soothe herself to sleep and get some beautiful captures.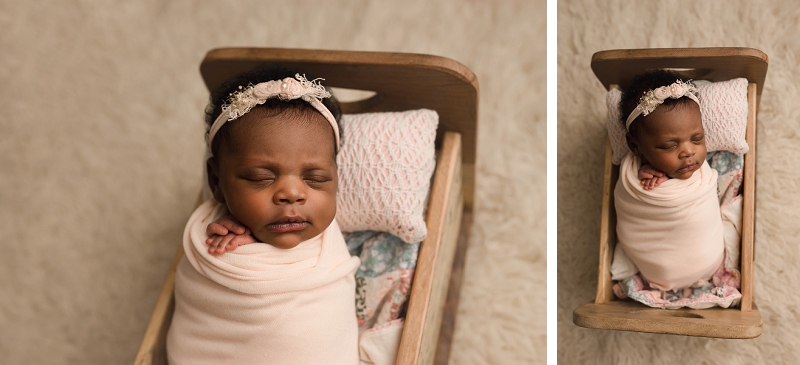 Lady-Joy,  thank you for sharing your new beauty Elizabeth with me.  But more importantly, thank you for vulnerably sharing your motherhood journey with me.  Your encouragement and sweet spirit have sustained me so many times!
Thinking of booking a Timeless Simpsonville SC Newborn Photographer?  I'd love to get to know you.  Contact me today!
Sweet sisters Elin and Emeri came to the studio for a Studio Timeless Sibling Photo Session Greenville SC! Can these two be any cuter?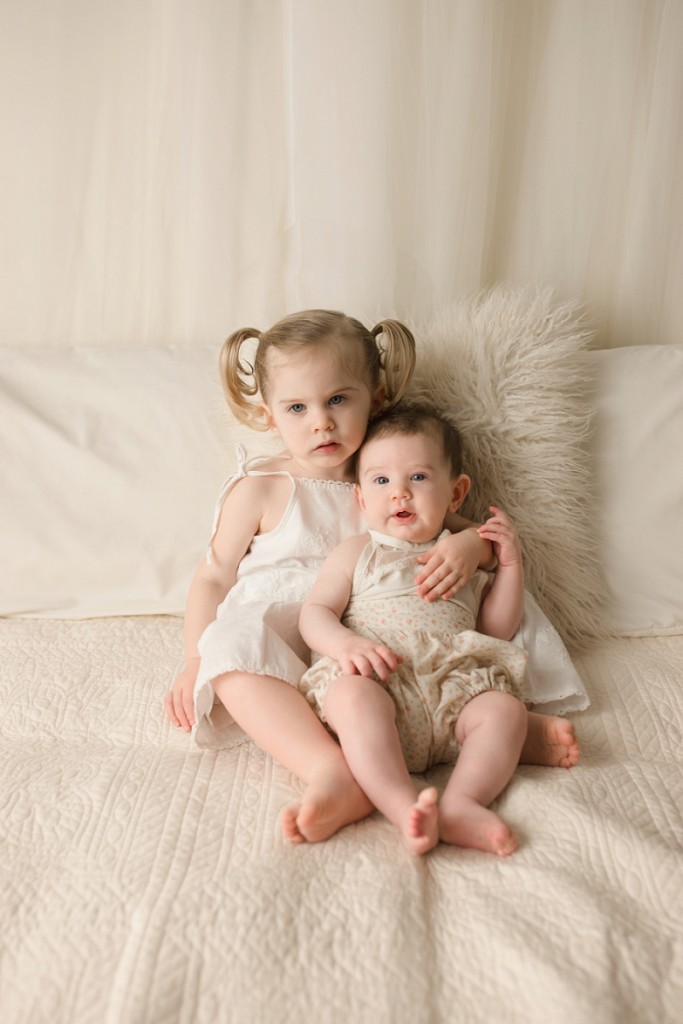 I always tell parents that ages 18 month to 3 years old are absolute wild cards in the studio.  There's a lot that parents can do to prep them for a session, but in actually these ages call the shot and Elin was no different!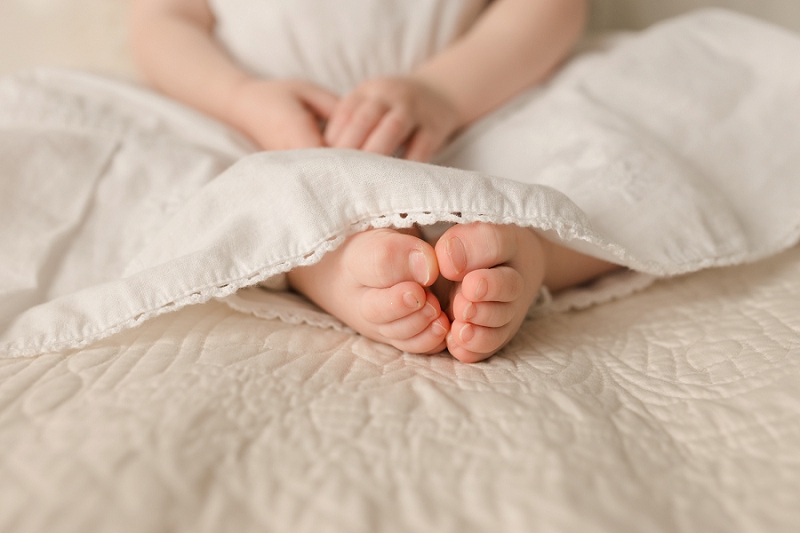 She wasn't a huge fan of looking my way but mommy says she still talks about being in the studio with me!

However, we did coax one smile from Elin.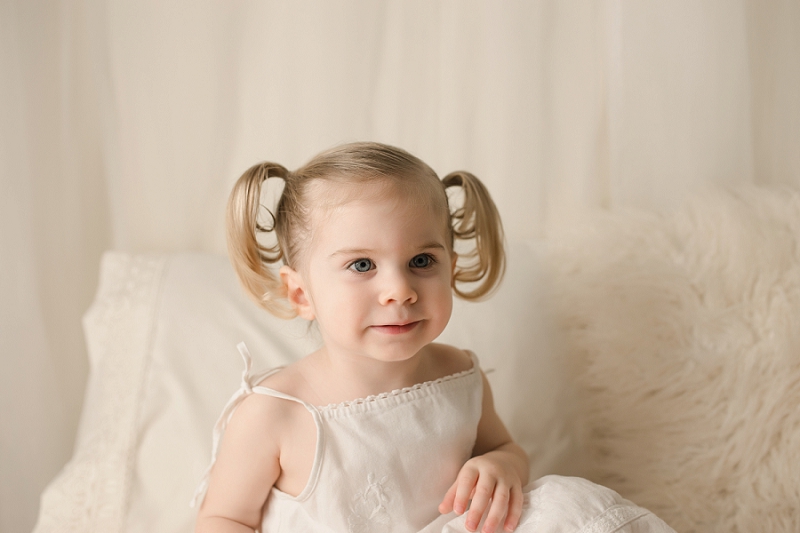 But even if she had not smiled at all, this sweet series of images pretty much encapsulates the precociousness that is a two year old.  I loved it so much!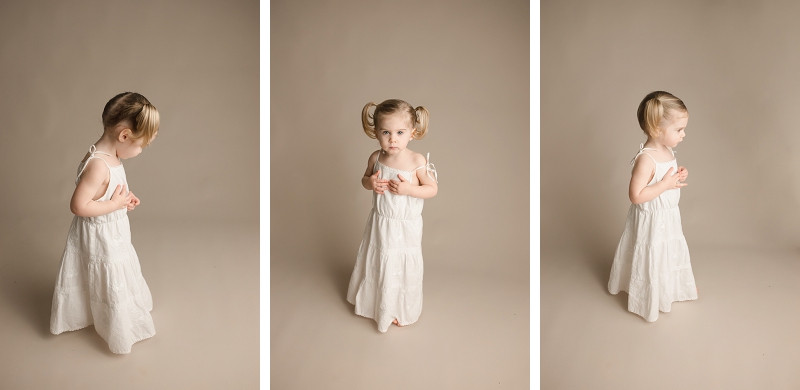 Emeri, on the other hand, was so full of smile and joy that I wish I could have bottled it up!  Three months is a super fun age!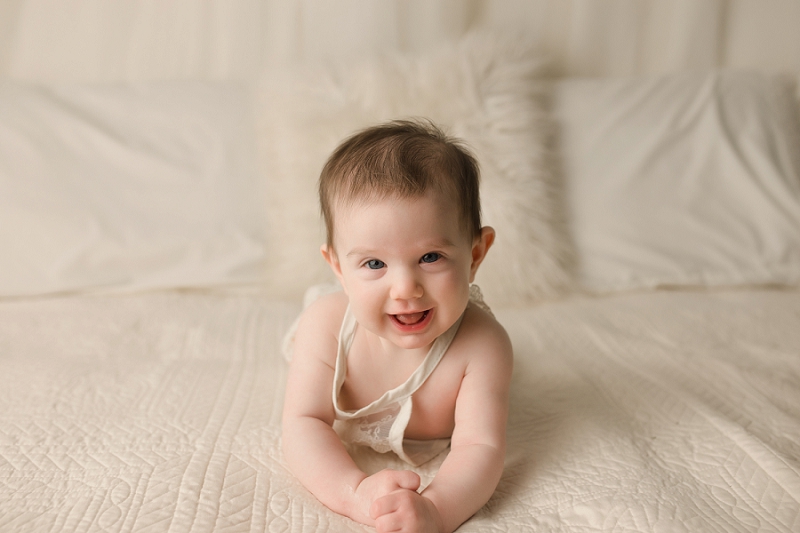 I mean can we get a cuter grin?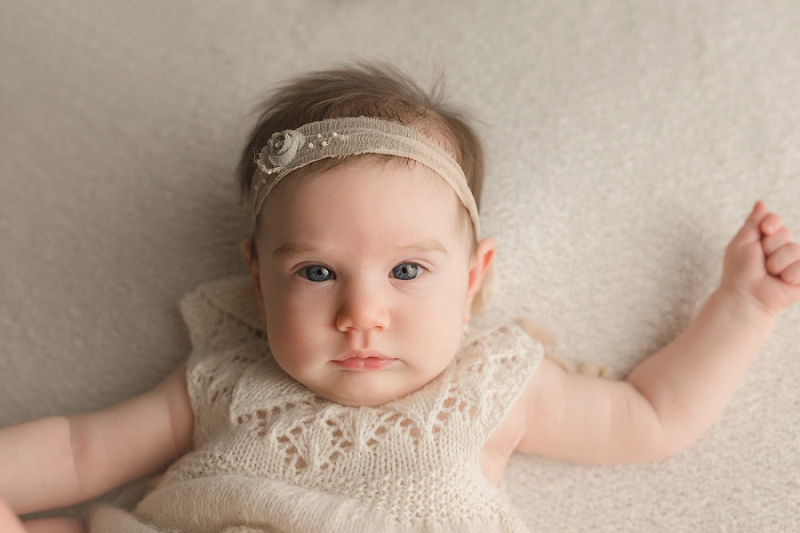 I had so much fun dressing Elin up in the studio wardrobe for babies that all clients can use.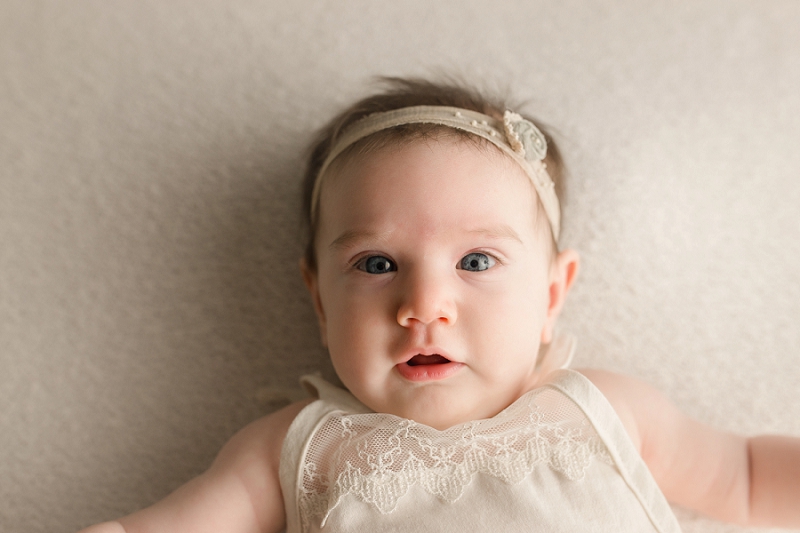 Interested in scheduling a special photo session to remember your little ones just as they are now?  I'd love to hear from you.  Drop me a note today!
Dear Lydia,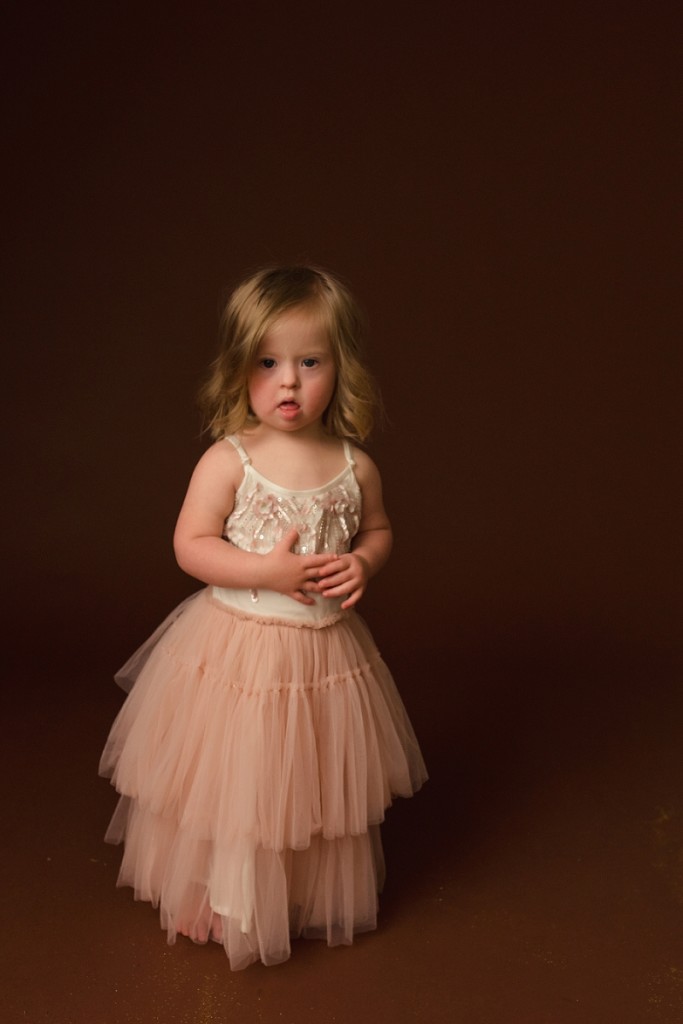 It's 3/21: WorldDown Syndrome Day. When your mama carried you into my studio almost three years ago now, you taught me the most important lesson: you are more alike me than different.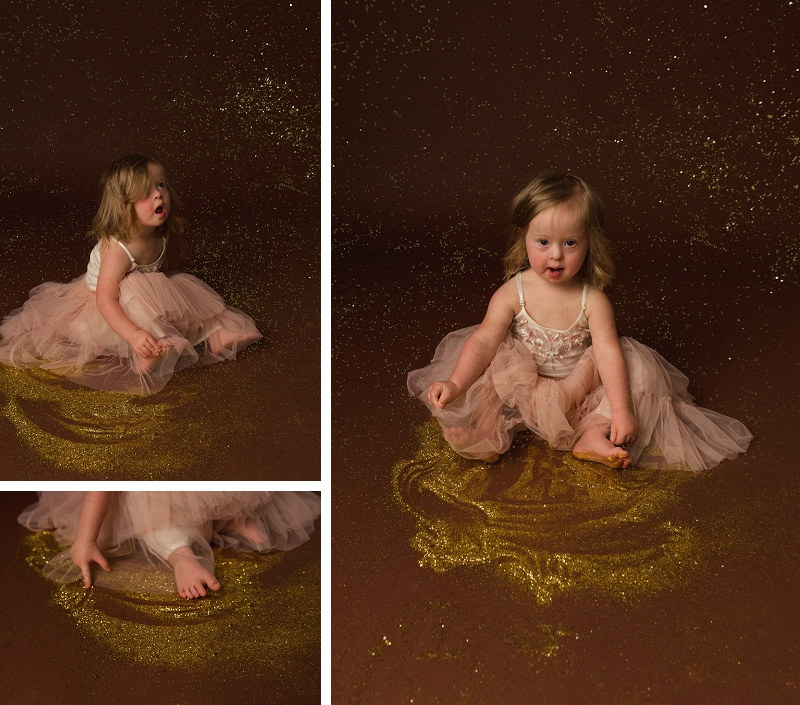 Our culture wants to tell us that people with 3 copies of the 21st chromosome have less inherent value than those who do not. It's the same with other genetic disorders, chronic illness, and, dare I say it, race.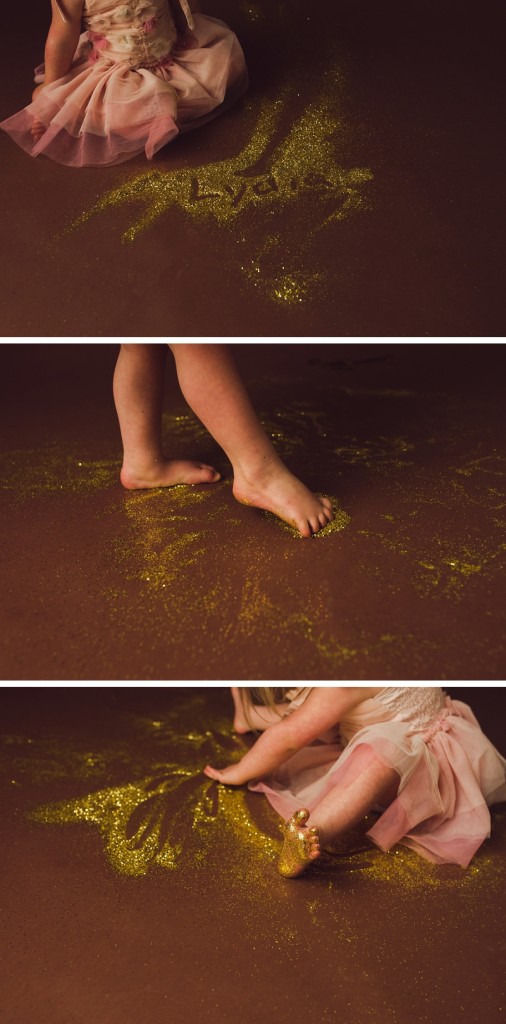 The truth is: we are all created in the image of God. There is something of God's nature that only you can reflect perfectly, sweet Lydia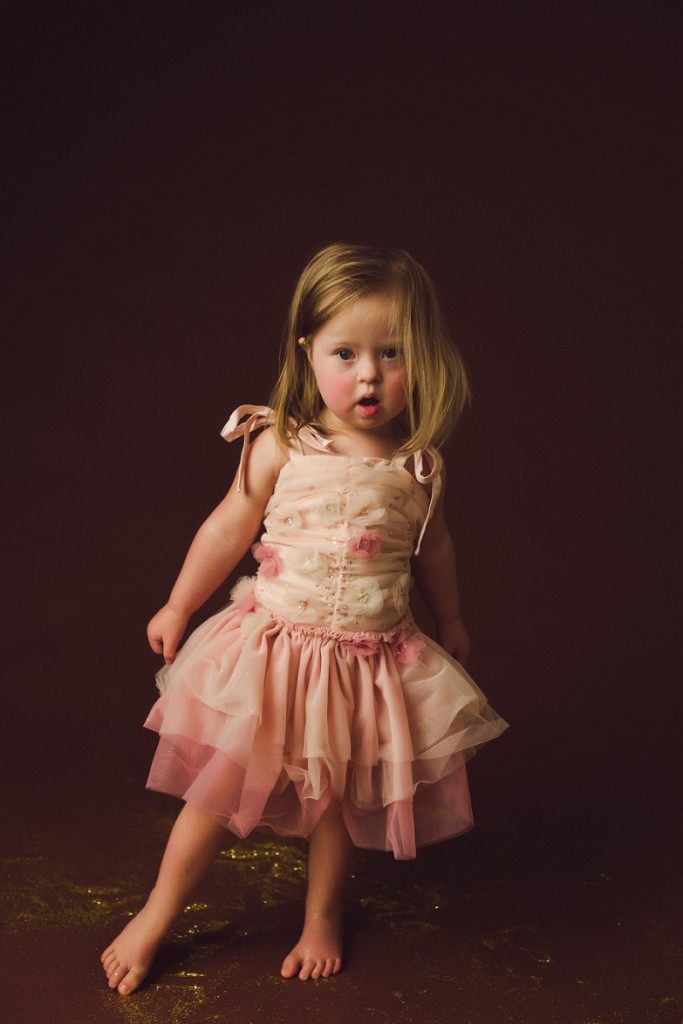 .
Last week I played with you on a playground. I lost you for a split second after you climbed some steps and before you got to a slide. And when I found you, you were comforting a little boy probably one year your junior who was sitting just out of his mama's reach likely pitching an "I don't want to leave fit." You hugged him tight and kissed his forehead and he visibly softened before you headed down the slide.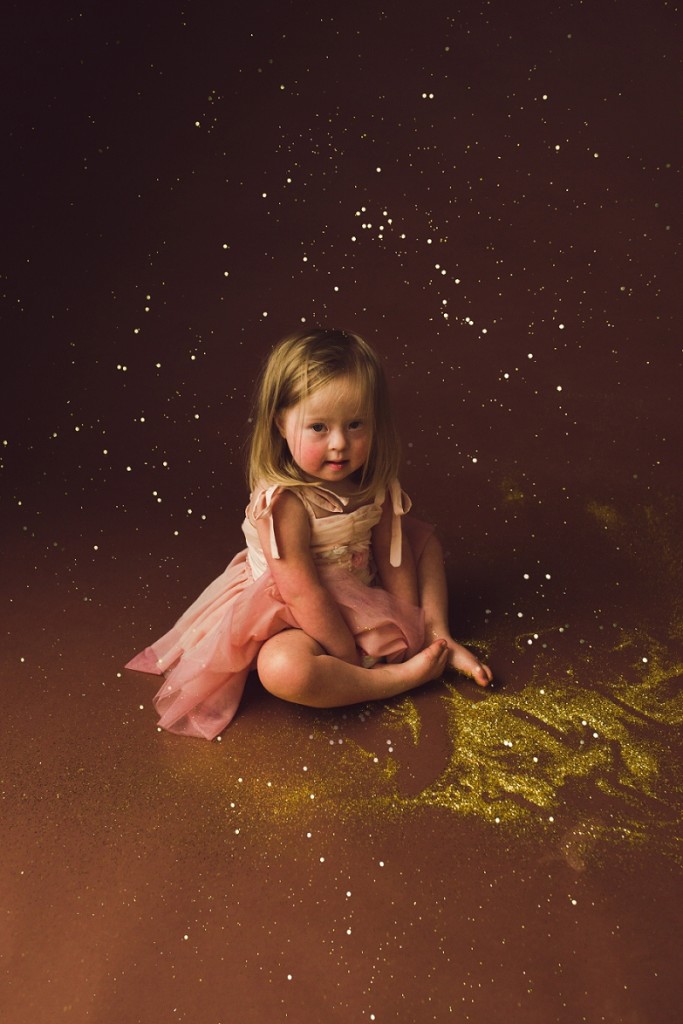 And I teared up a bit (I know… rare for me), because you've done the same to me. Your life gave mine purpose and hope and encouragement.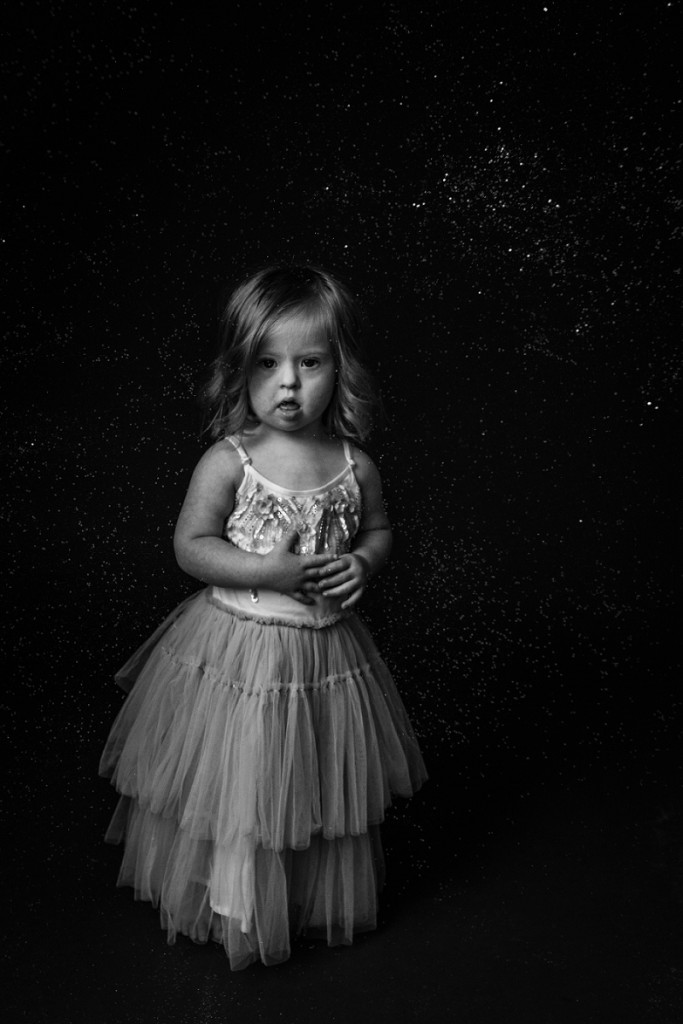 Baby girl, I'm so proud to be called your "No mommy"/Aunt.
Keep changing the world.
Love you!
Auntie M