Melissa Aldrich
I adored doing this Simple Fun Six Month Studio Mini Session Greenville SC with sweet baby Claire!  I've photographed Claire 4 times now and each time gets more fun.  Here's some of my favorite from her 3 month old session.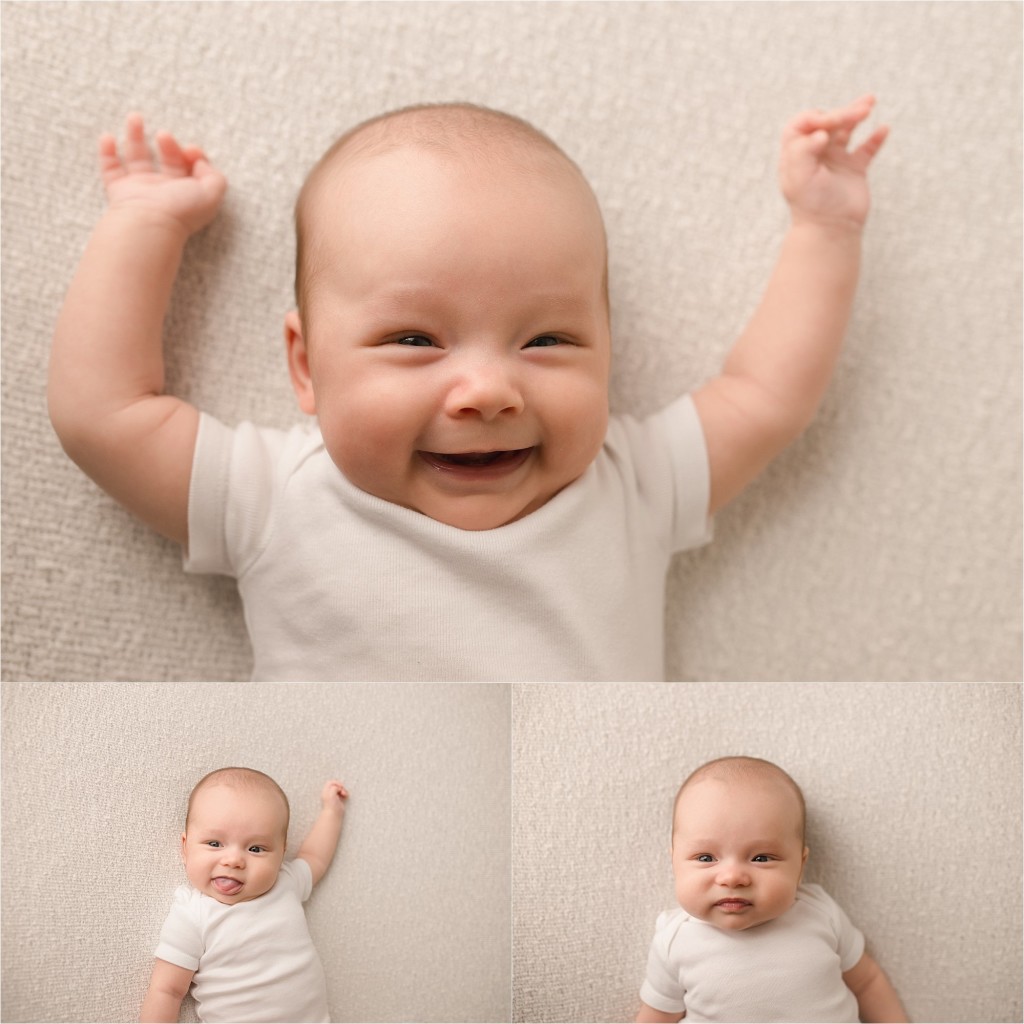 Would you like to see Claire at her three month session? Click here!  In the meantime, look how much Claire has grown in three months!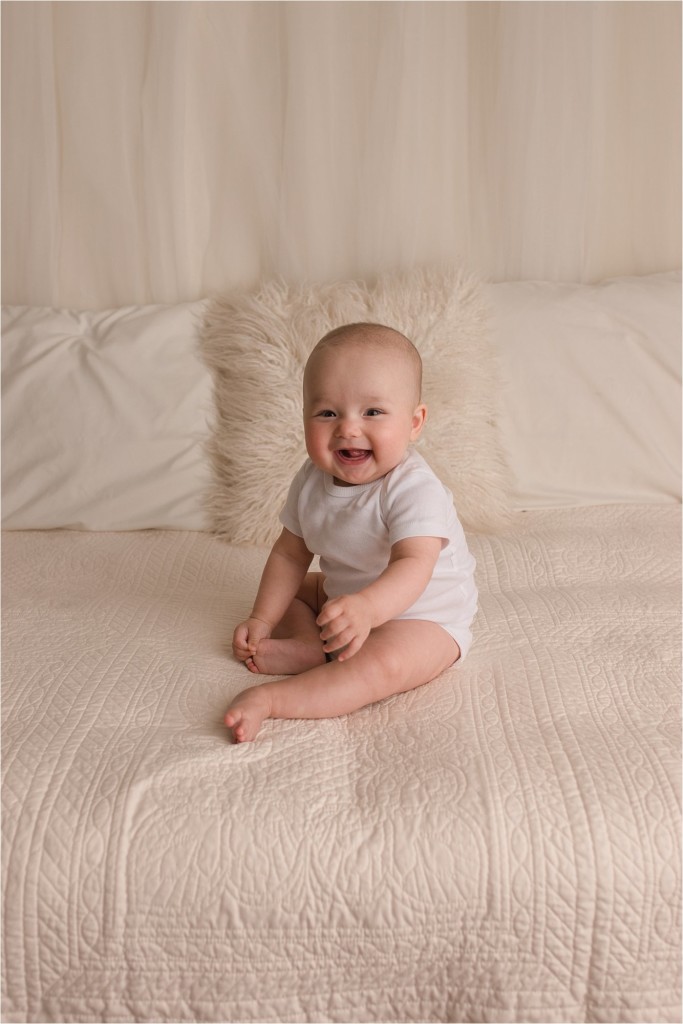 Claire's mom Lindsey chose a mini session for the 6 month session.  I think this is the perfect session length for 6 months old.  Babies tire quickly at 6 months old as they're still taking 3-4 naps a day.  Plus sitting up is hard work!

My mini sessions are fully inclusive: one price covers both your session fee and the 5 digital files.  You're still able to select your favorites for me to edit from a proof gallery and you're also able to add on more images after you see the finished gallery.   Generally we'll be able to do 2 outfits and 2-3 sets during a 30 minute window.
Claire's mama brought a favorite toy and it was so much fun to see Claire light up while Lindsey played with it.  I've never thought to recommend bringing a favorite toy, but I will from now on.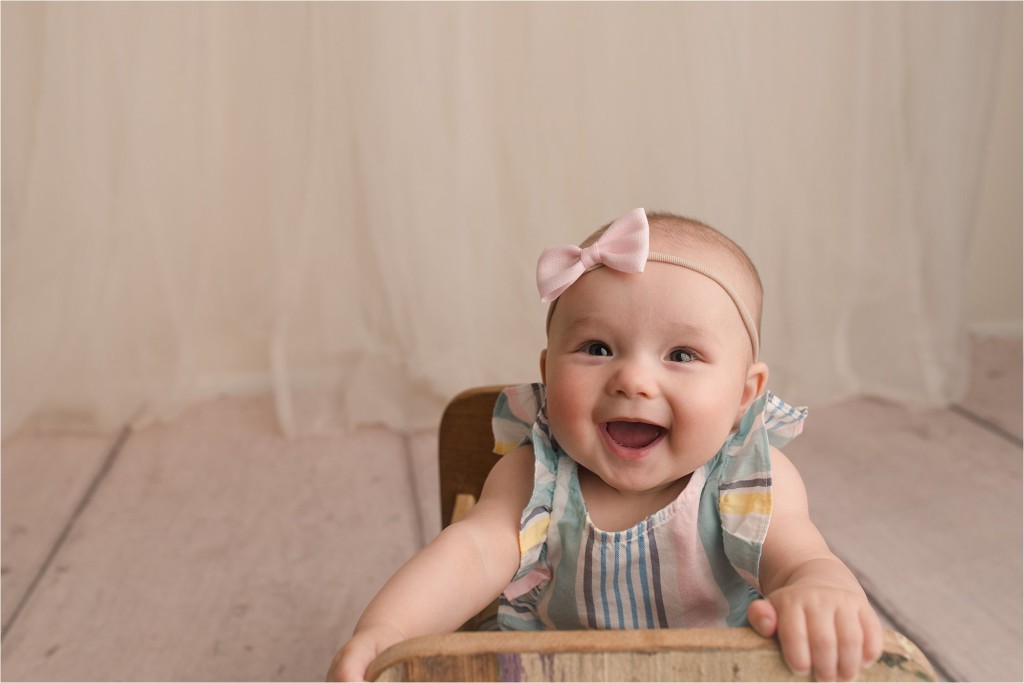 This little muted rainbow colored romper is the perfect outfit for a photoshoot.  I do offer a complimentary client wardrobe for my baby clients with a variety of choices, but I love it when clients bring their own items as well.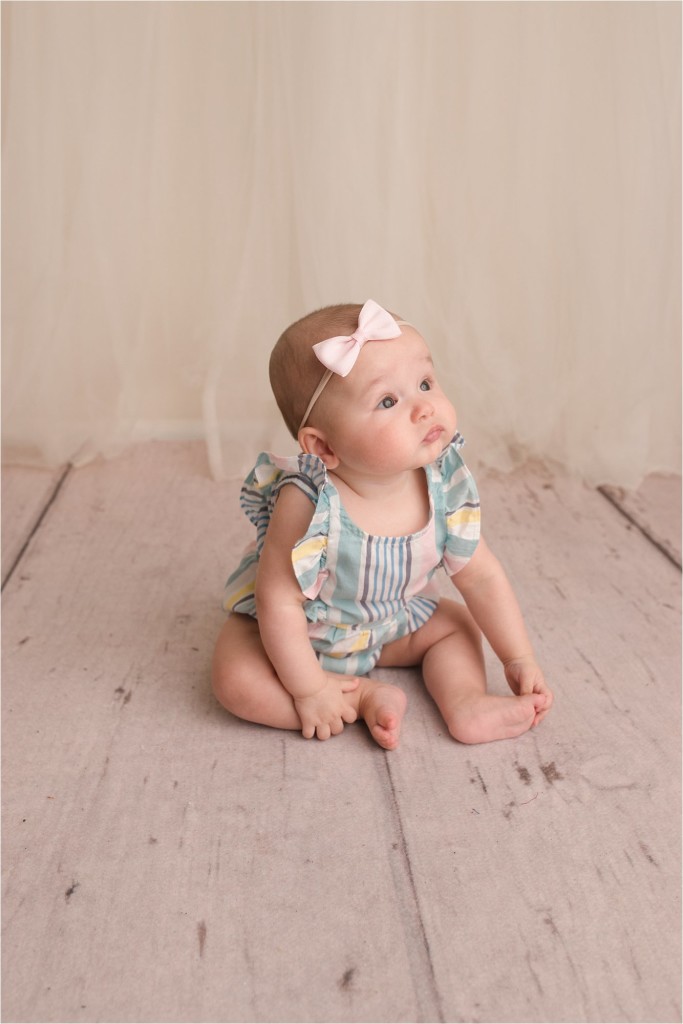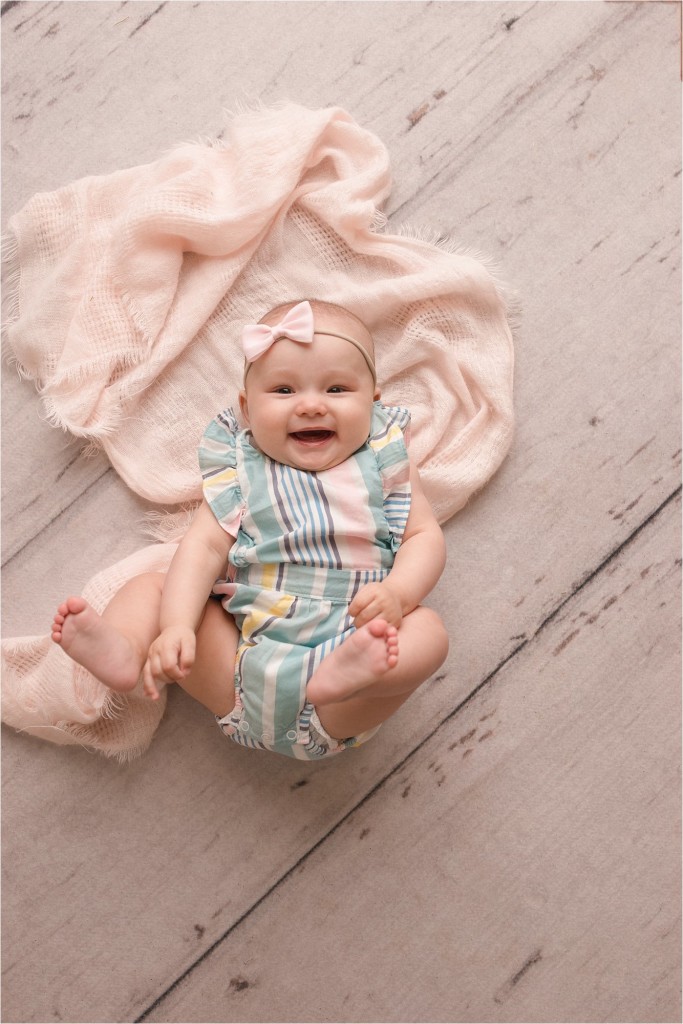 Are you looking to book a Simple Fun Six Month Studio Mini Session Greenville SC?  Or maybe a full session may be more your style?  Contact me today, tell me a little about your dream session, and I'll help you select which session works best and create memories you'll treasure for a lifetime.  Click here to get in touch. 
Mickey Mouse Boy Cake Smash Photography Spartanburg SC isn't my usual style, but it sure is fun to do something a little bit out of my normal.  Thaddeus rocked his session in his Mickey ears, bubble bath, and we captures some sweet and classic family portraits as well.
You can watch the whole session in the video below or read on for some of my favorite highlights.  If you're interested in booking your own one year old cake smash, click here to let me know what you're envisioning.
Thaddeus from Melissa Aldrich on Vimeo.
What Your Cake Smash Session Includes
Cake smashes with me come complete with simple backdrop decorations, and a simple, delicious, custom cake from Baking Sweet Scents. There's also a studio wardrobe for you to pick from if you'd like.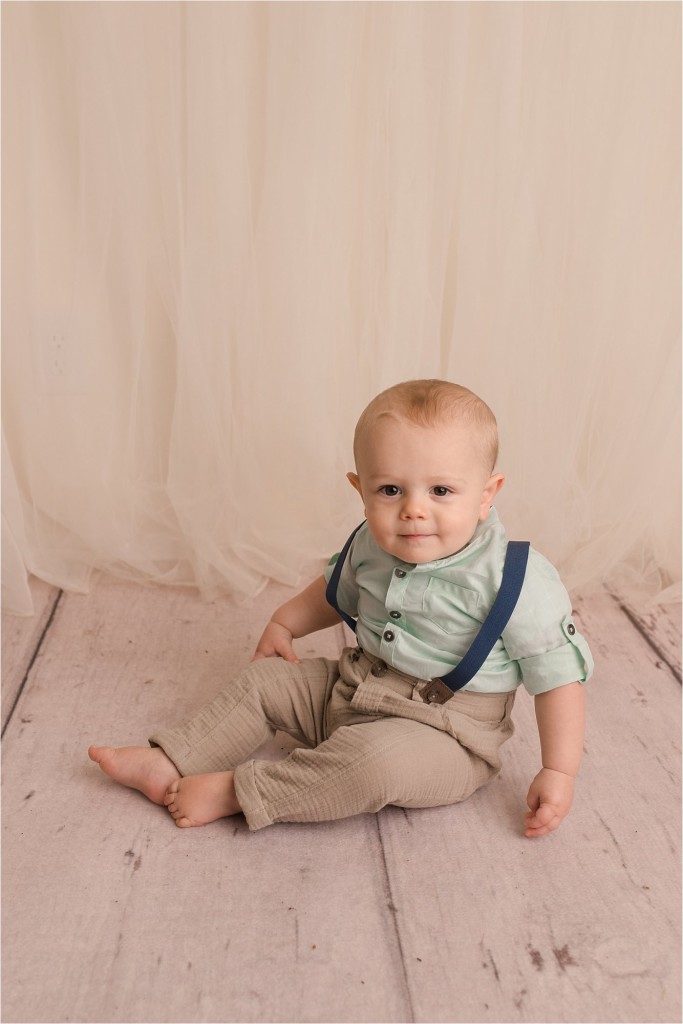 One Year sessions also include family portraits.  Please don't miss this opportunity for family pictures.  I promise you won't regret it.  Plus, one year old babies often need a quick cuddle of reassurance in a strange new place.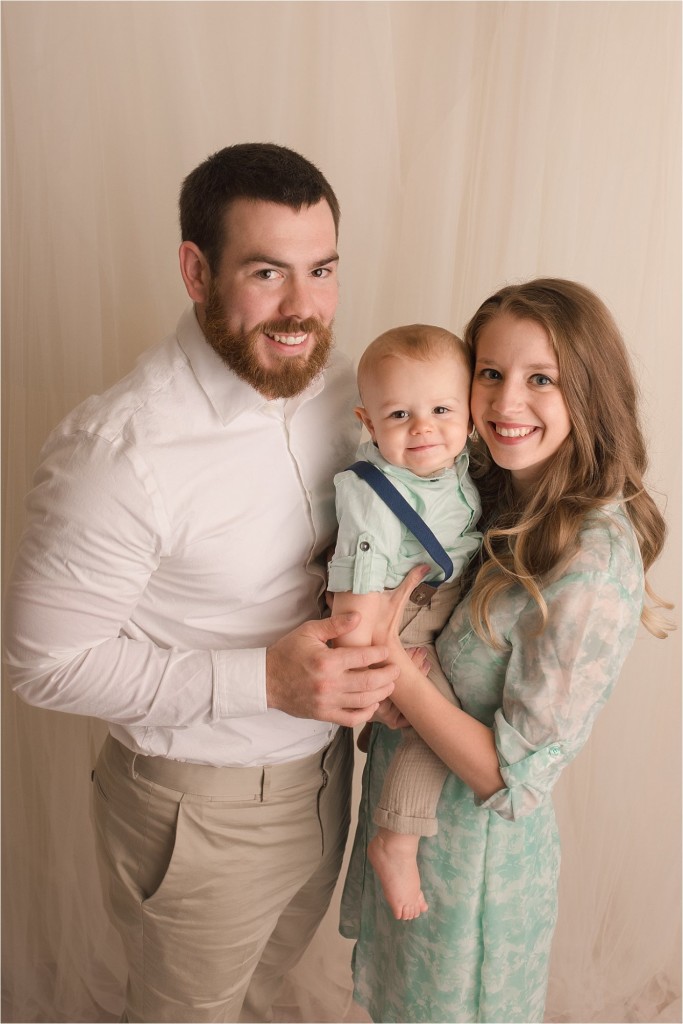 I love how you can feel love like Blue Ridge Mountain mist in these family portraits.  How adored is Thaddeus?
Like all one year sessions, we spent a lot of time chasing Thaddeus around and placing him back into the center of the backdrop.  This is totally normal for one year old babies. I always recommend that mom and dad bring workout clothes for after their family portraits. Photographing a one year old is like herding cats!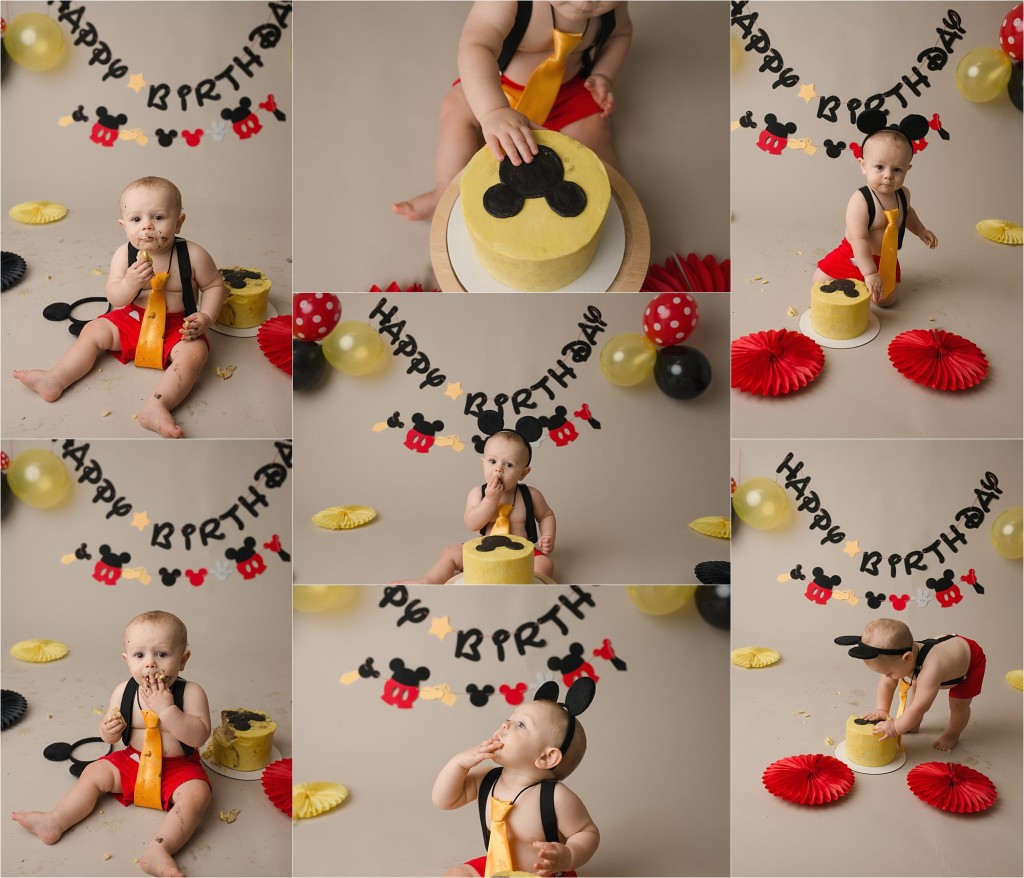 Finally, one year sessions end up in the bathtub to clean off, but also for some additional photo fun.  It's so nice when baby is contained in the tub for a bit. 😉  I love finishing sessions this way!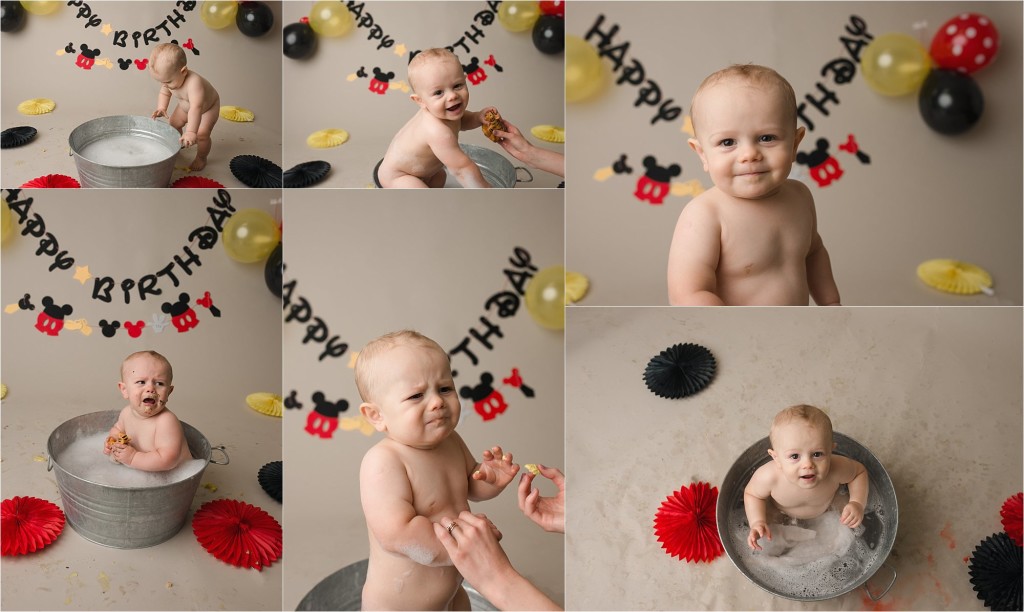 Still reading?  Thinking about your one year old session and wanting some more information?  Drop me a line today. Tell me about all the details you never want to forget in your little one.
I love working with clients who want Natural Understated Organic Newborn Baby Girl Photos Greenville SC. Your baby is beautiful all by themselves.  There is no need for fancy accessories or bright colors or poses that look forced at best and unnatural at worst.  So when Nivya contacted me about photos for baby Mariam, I was so excited.

You can view her full slideshow above or you can read about some of my favorites below.  At the bottom of the post is my contact information if you're interested in booking your own session, but the best place to start to get to know about Quiet Graces Photography is about clicking here.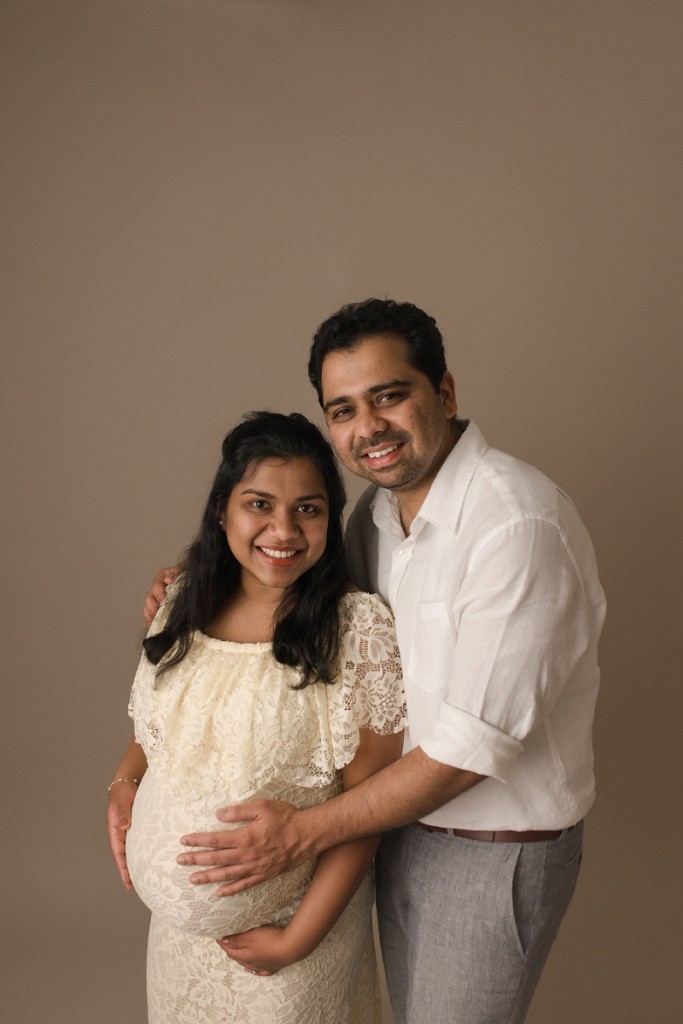 Mariam and Bejoy took full advantage of my waived Maternity Mini Session fee with a booked full newborn session.  It was a joy to get to know them before their session and the sleeplessness took hold.  You can see that full session here.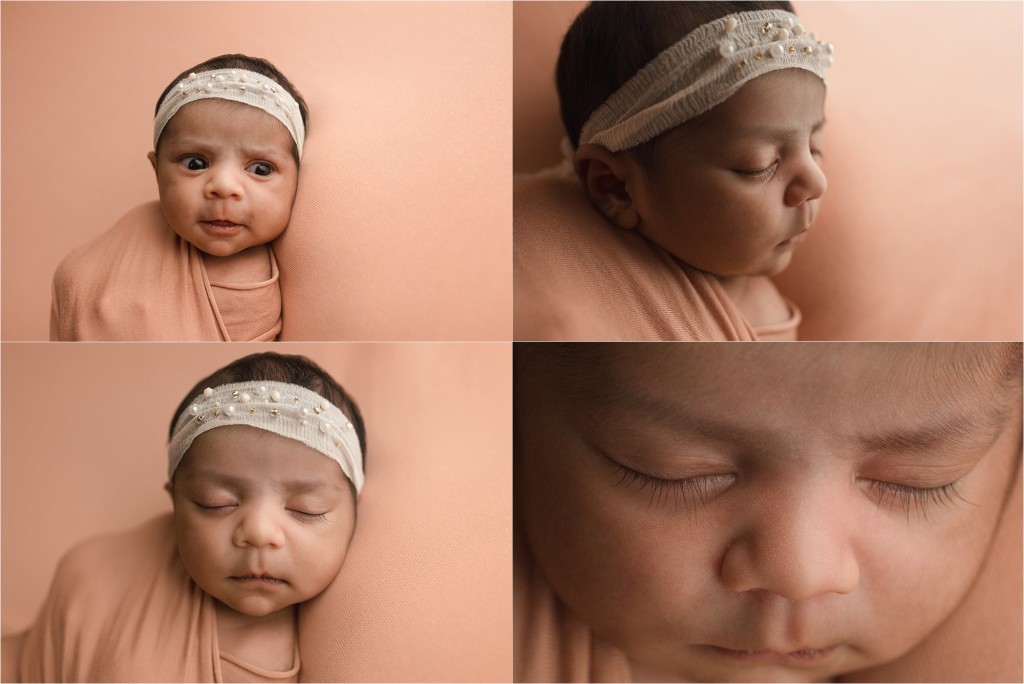 Like many babies, Mariam started the session sleepy and awake.  But she didn't stay awake for long as you can see above.  A gentle swaddling and the placing of a sweet pillow next on my posing surface along with the heated room quickly lulled her to sleep.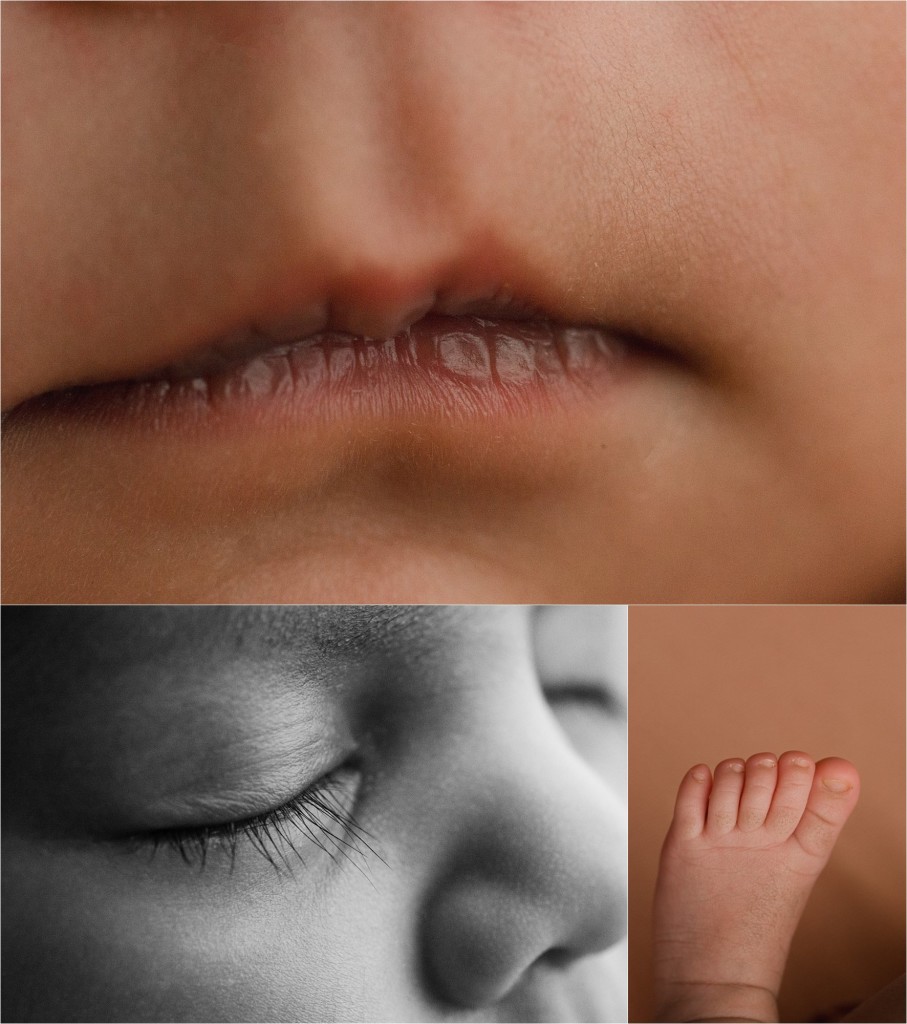 As she settled into a deeper sleep, I photographed some of her precious details.  Have you ever seen such beautiful eyelashes?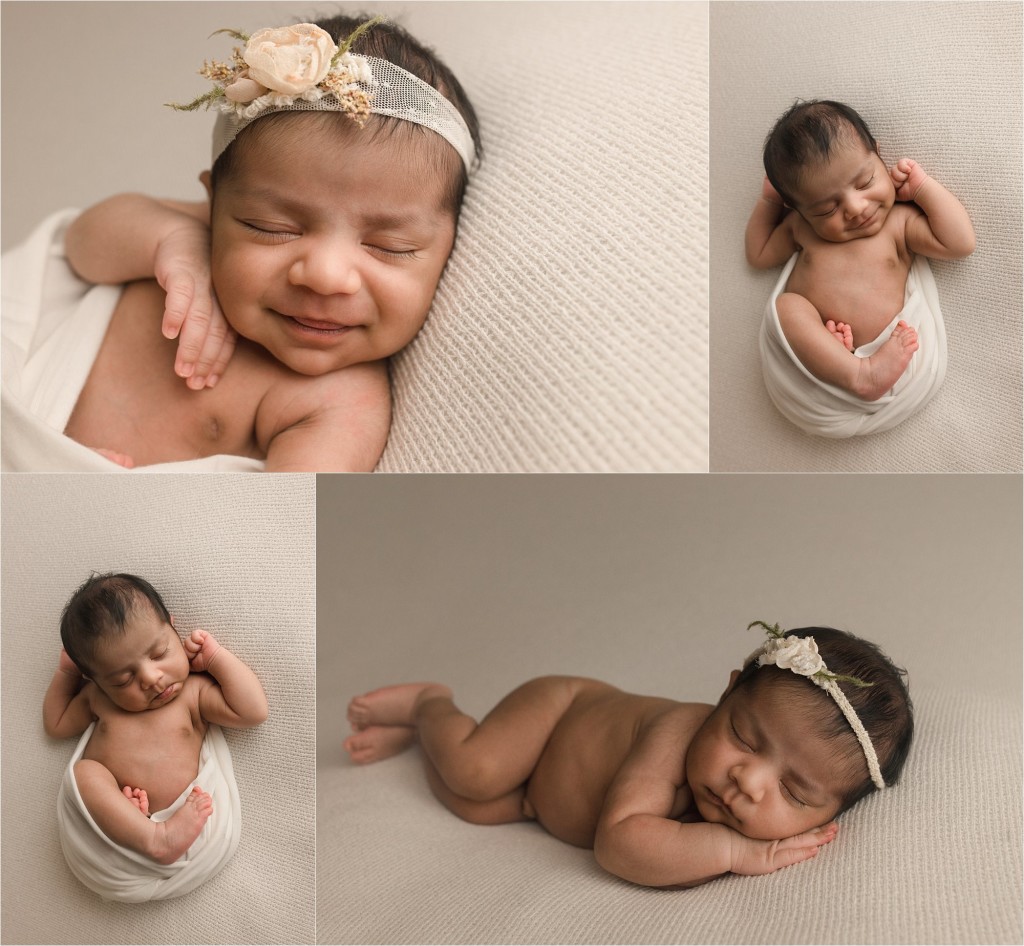 Then, I transitioned to my favorite cream blanket.  Do you see that sweet pout on the bottom right?  It's priceless!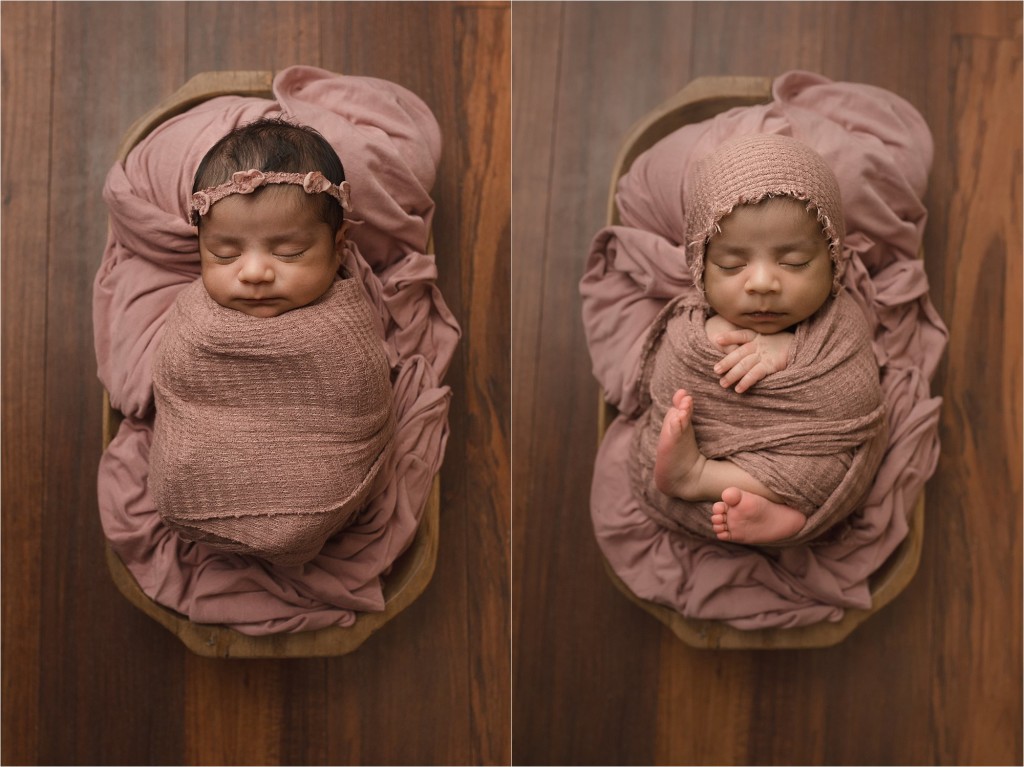 Next, Mariam had a quick feed before these sweet trench bowl images.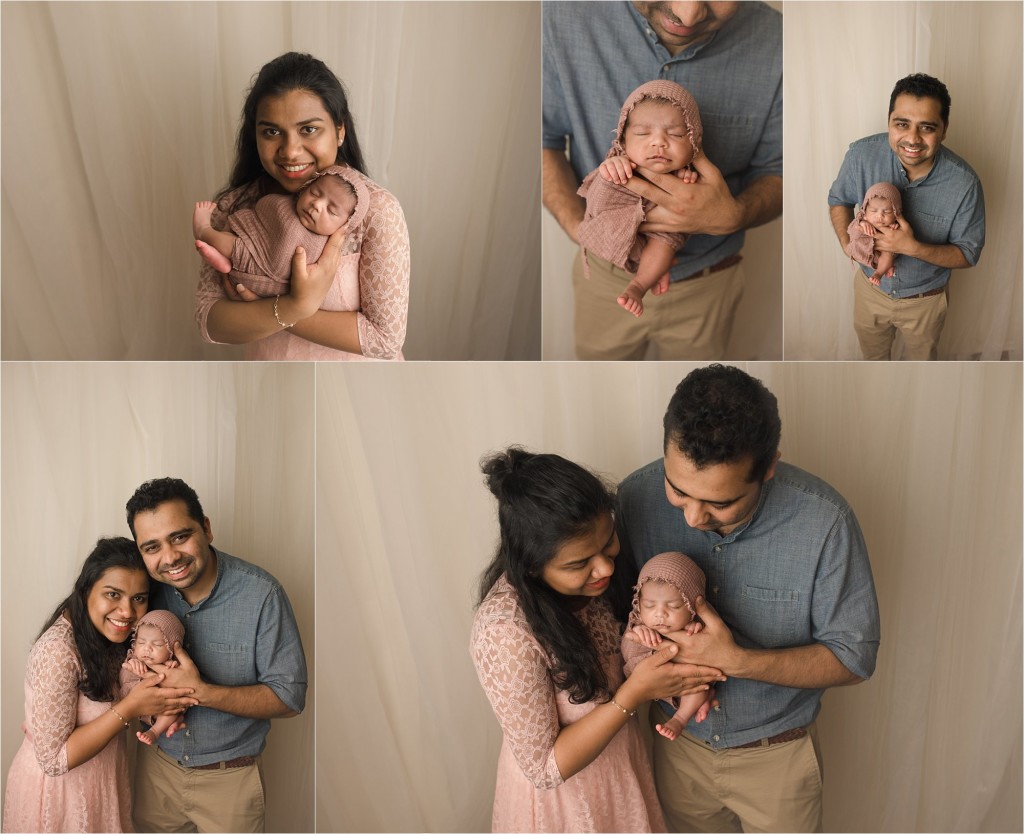 Finally, we finished our session with some family portraits. And as a very special honor, I was able to photograph a three generations portrait with Mariam's visiting grandmother.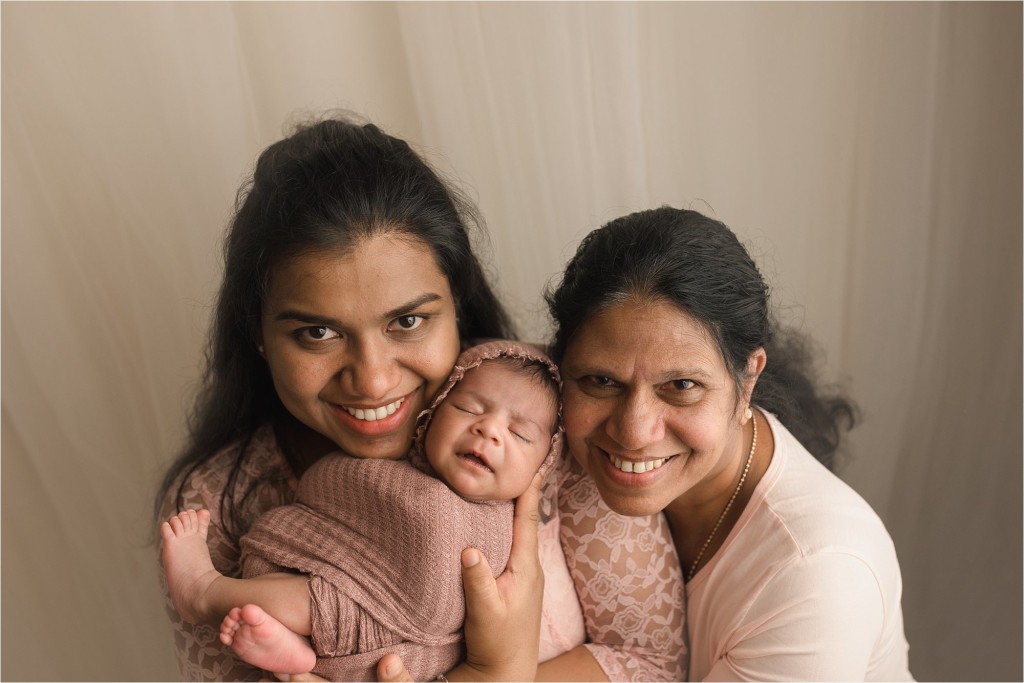 Are you looking to book your own Natural Understated Organic Newborn Baby Girl Photos Greenville SC?  Drop me a line today to start your journey with Quiet Graces Photography.
Sometimes birth doesn't go the way that you had imagined and you find yourself in need of Newborn Photos for NICU babies in Greenville SC. Most local newborn photographers say only babies ages 3-14 days old.  What do you do if your baby had a tumultuous start and need a newborn session a little later than normal.  I will never turn you down.  From micropreemies to medically complicated to feeding tubs to club feet, I have photographed them all.
Cassie and Micah booked with me before Lachlan's birth. They took advantage of my waived maternity session fee and captured their pregnancy. You can see those images by clicking here.  We all anticipated a reunion shortly in the studio.  But Lachlan had some complications that caused surgery and an extensive NICU stay while he learned to feed without aspirating.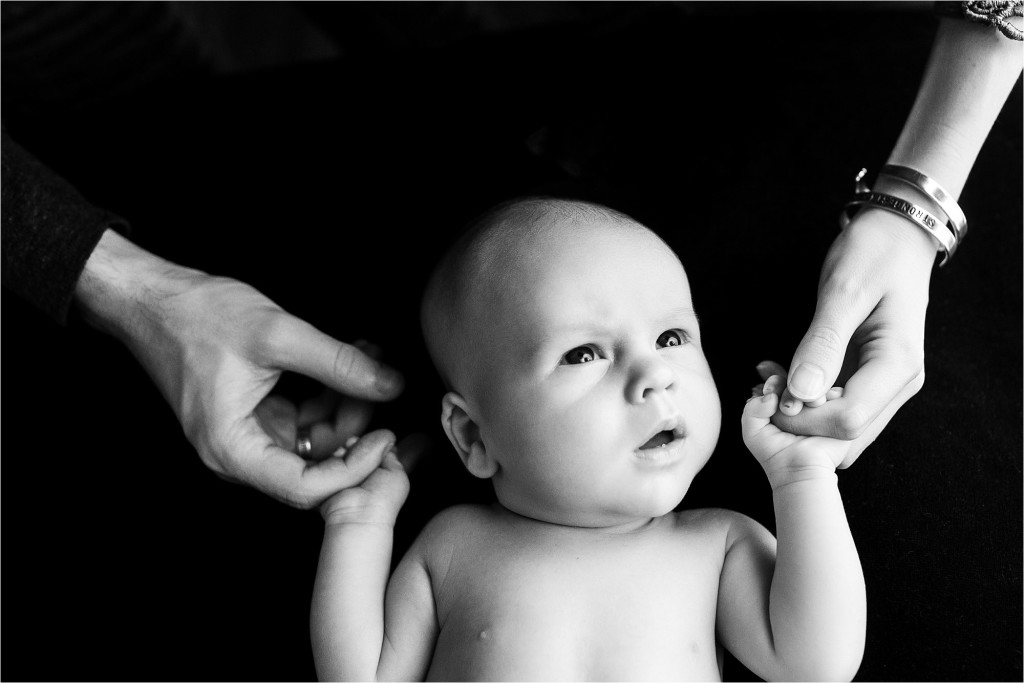 Lachlan was well over a month old when he came into the studio.  And as expected, he was more awake than my average newborn.  But aren't these expressions completely priceless?  They aren't images I would have captured in the first couple of weeks, but they do show you how quickly babies develop personality!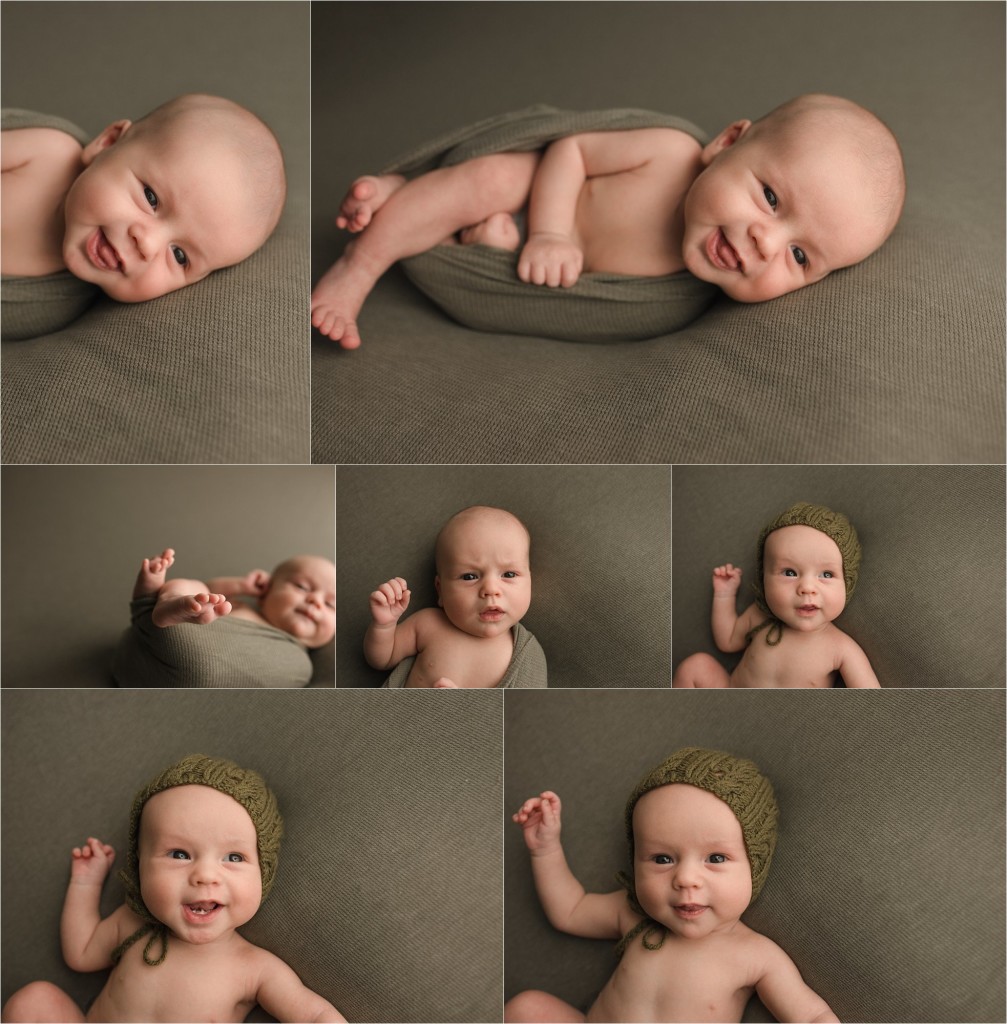 I worked pretty hard to get Lachlan to sleep and it was all worth it.  These trench bowl and little bed images caused Cassie to write the following email.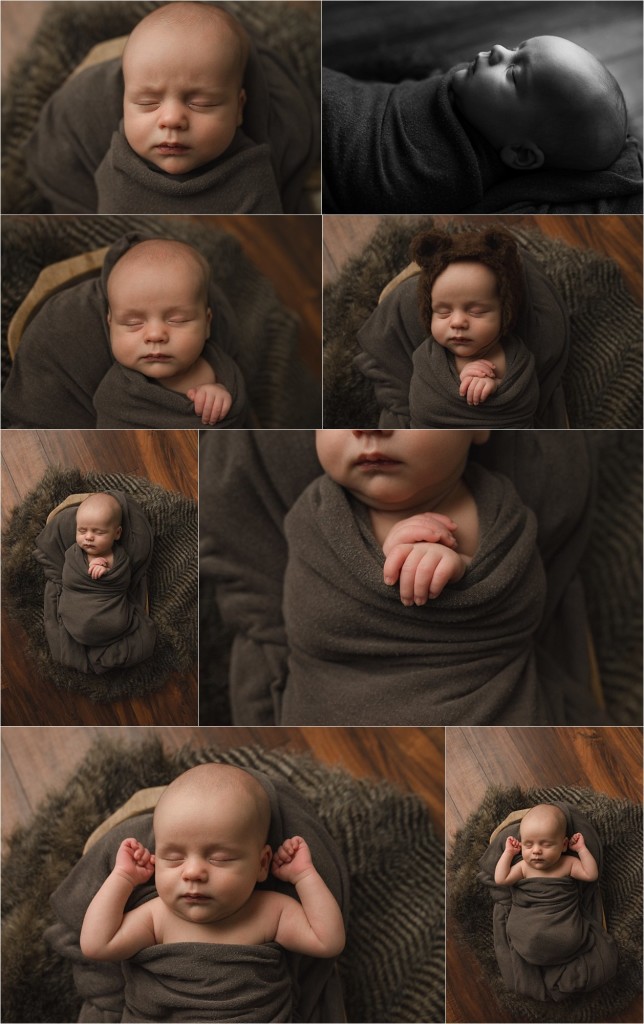 When Lachlan was in the NICU for those 5 weeks, I thought about his newborn pictures several times. Among many of the other things I felt that we "lost," capturing professional images of him early on was one of the things that kept resonating with me. And I was so worried that with him being older, we would not be able to capture the images I had hoped for. I walked into that session prepared for disappointment. But your skill and craft have blown us away again, and I am so grateful for these images — we will treasure them always. Thank you for your patience with us, and with Lachlan as you worked your magic!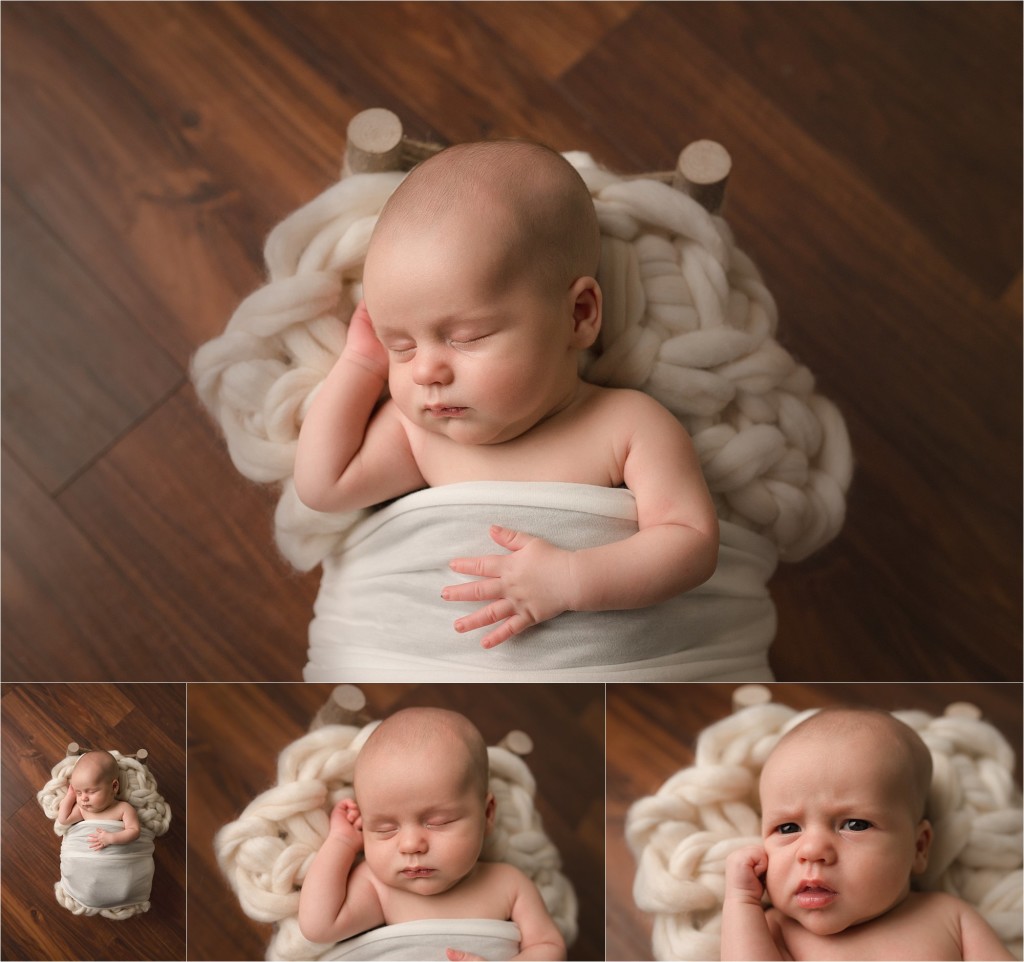 Cassie, I'm so glad I helped you redeem a hard season of early motherhood. I can't wait to see you again soon.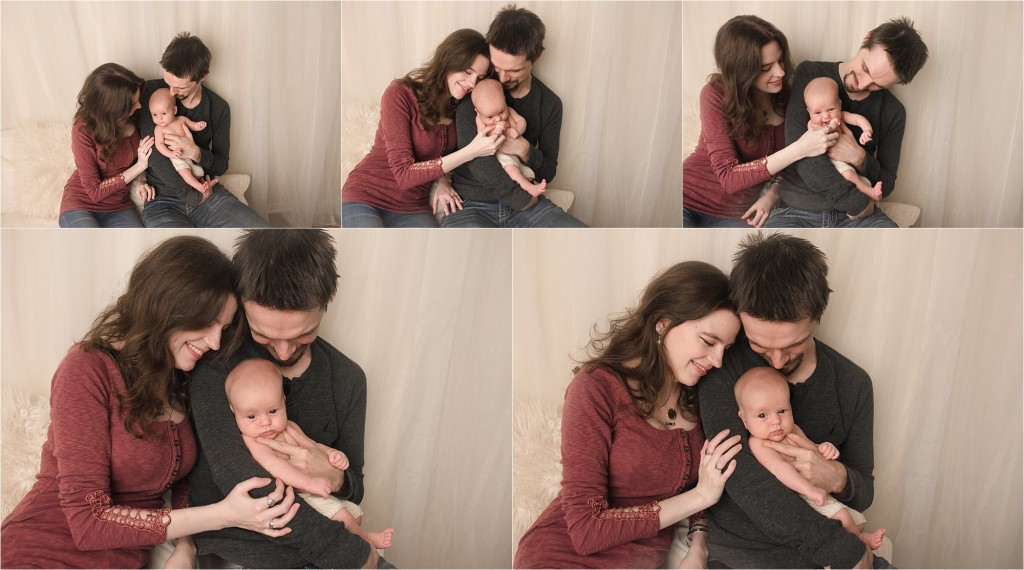 Looking to book your own session for your sweet baby fresh out of (or still in) the NICU.  I'd be happy to be considered for Newborn Photos for NICU babies in Greenville SC.  Drop me a line and let me know a little bit about your story and your vision.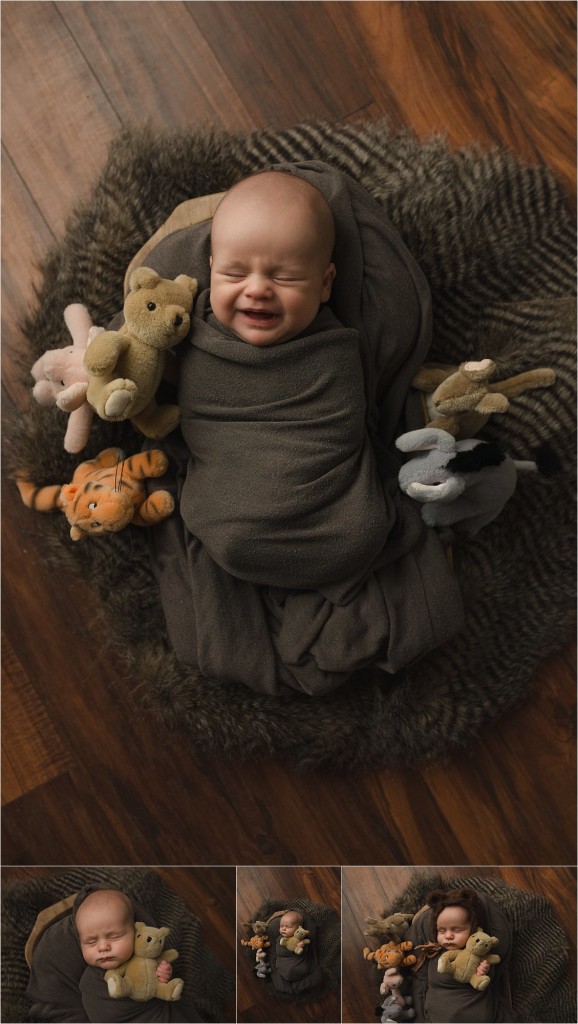 P.S. Don't you love the Winnie the Pooh images that Cassie selected for her nursery!  They're so fun!
Are you looking for a Sweet Timeless Natural Newborn Baby Girl Photographer Greer SC?  I would love to be considered in your search.  Below you'll see a slideshow of Gabriella's newborn session.  In the text below, I'll also tell you about working with me.  Here is a link to contact me if you'd like to tell me your baby story and wishes for your session.
Gabriella's mom Marie has worked with me before with her older daughter Gia (click here and here to see), but this is was her first newborn session with me.  Marie had also come in for a quick maternity session.  All full newborn session clients have the opportunity to book a maternity session with a waived session fee.  You can see Marie's maternity session here.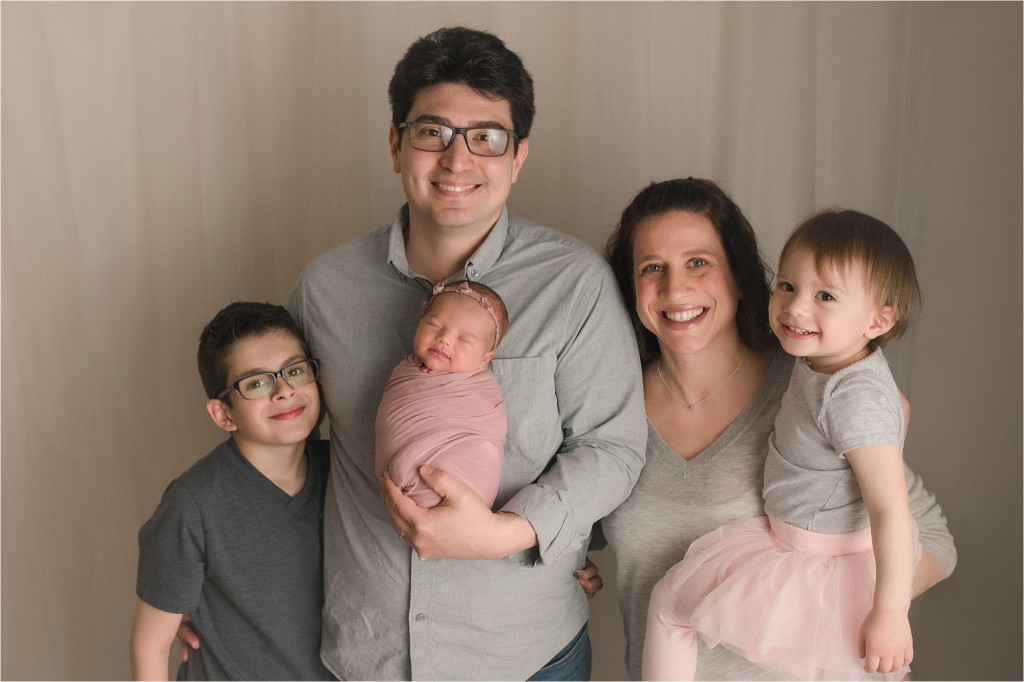 Marie's older children, Frankie and Gia, are gorgeous so I was sure that baby Gabriella would be amazing too.  And she did not disappoint.  Look at how beautiful these siblings are together.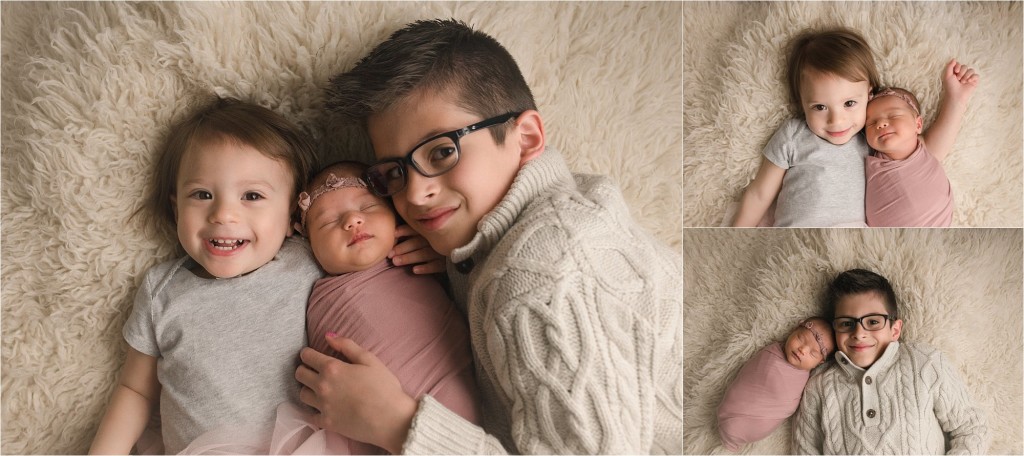 Like all two year olds, Gia was hard to get to stay still.  There's a lot in this images you don't see: like mom and dad on either side and my legs on either side of Gia's. And that smile the Gabriella gave while cuddling with Gia was totally worth it!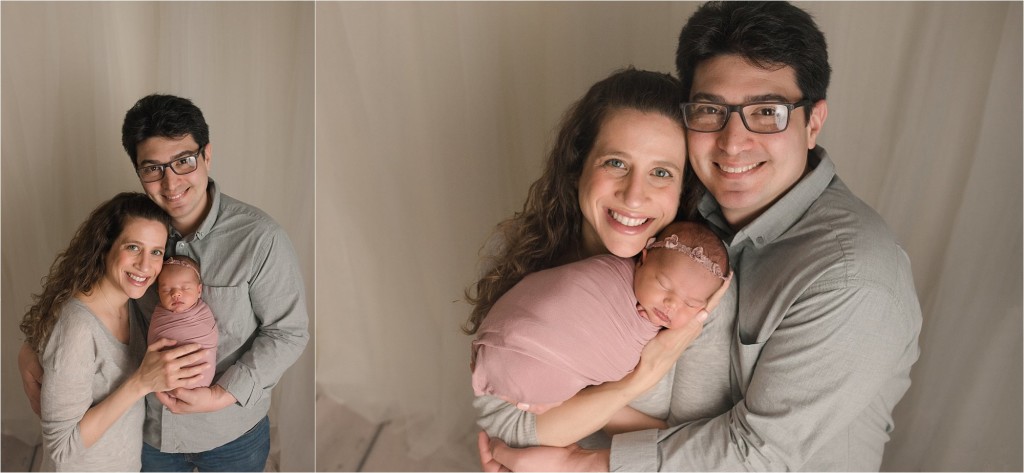 I love getting mom and dad together for just a few pictures with baby.  I often have to convince mamas to be in images as they cope with the physical recovery from birth. But I promise you, it's always worth it to be in images.  And I use a touch of Photoshop magic to make sure you look your very best!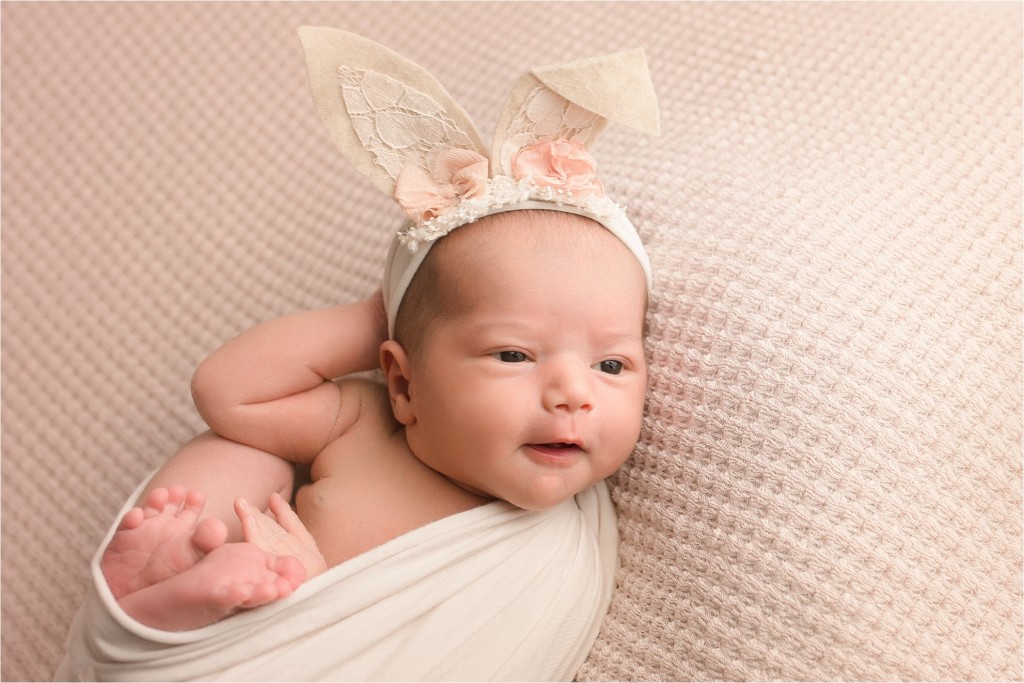 Gabriella wasn't the best sleeper.  And that's okay.  We gave her plenty of time to nurse and wiggle and wrapped her up cozy until she eventually slept.
I loved incorporating some of my daffodils in this requested nest picture.  I love making each of these different for my clients.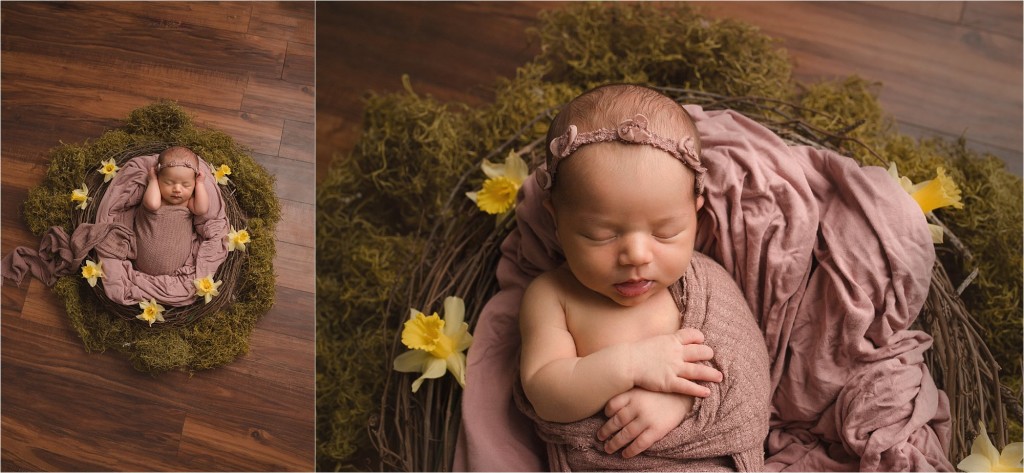 Still wondering how to book a session?  Click here!