Giveaway Day 17: 10 Winners for Cravings, A Devotional For Moms!
Operating a small business is work well loved but often hard and lonely with little support.  So during my "big" birthday month, I'm going to be sharing with you some wonderful businesses and each of them will be giving away one thing to one lucky person. I'm sharing these small businesses because my heart is with the business owner struggling to make it, but really passionate about serving people.  Any given day, I may fit that description. 😉 This month I'm offering a Newborn Special coupled with a chance to win free sessions.  If you're expecting a little one, read this post for details.
And now let me tell you a little bit about today's small business owner.
Carey is a mama, just like me.  A mama familiar with exhaustion. Familiar with frustration.  Familiar with sleepless nights.  Familiar with that sense of "I thought there was more to this life.  I feel like I'm missing it all."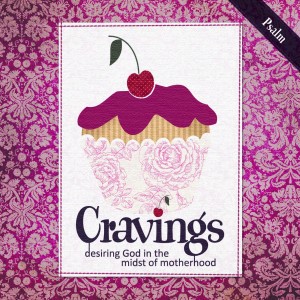 So she wrote a devotional.  Unlike any devotional I've ever seen, it's a set of flash cards.  There's scripture to point your heart God and a doable challenge to point you toward filling up on the fullness of God.
Here's a little sample card on a subject I always need help with 😉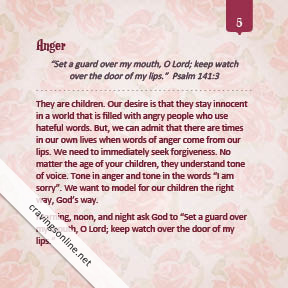 Carey is selling this wonderful resource for just $.99 right now.  She's using this resource to fly her to Uganda with Sole Hope.  I mentioned Sole Hope and their shoes being the vehicle for the gospel on Tuesday, but here's a bit more detail.  Sole Hope is based out of Asheville, NC (right in my backyard!).  They create shoes, t-shirts and bags which they sell to fund operations in Uganda.  Children in poverty in Uganda are expecially susecptible to infestations of Jiggers: bugs the burrow into the soles of shoes-less feet and cause crippling pain.  Sole Hope washes these feet, removes the jiggers, and provides children with shoes and the gospel.  Here's a little video showing you the plight of these children and the ways you can get involved.
All that to say, if you're not a winner of this resource, please, hop on over to Carey's site and purchase a copy.  Children in Uganda are waiting for Carey to tell their story in a way that will change things for even more children affected by jiggers and hopelessness.
Contest Entry Instructions
10 of you will win copies.
This is the last of my Birthday Series of Giveaways. So hop on over to the full list of giveaways and then let me know in the comments which giveaway was your favorite.
Please make sure you leave your email in the little box so I'll have a way to reach you if you win!  And thanks for participating in these giveaways, it's been so great to "meet" so many new and old faces in the comments!
Giveaway Closes January 31st and winners will be notified on February 3rd.