Giveaway Day 15: Chevron Bow
Operating a small business is work well loved but often hard and lonely with little support.  So during my "big" birthday month, I'm going to be sharing with you some wonderful businesses and each of them will be giving away one thing to one lucky person. I'm sharing these small businesses because my heart is with the business owner struggling to make it, but really passionate about serving people.  Any given day, I may fit that description. 😉
This month I'm offering a Newborn Special coupled with a chance to win free sessions.  If you're expecting a little one, read this post for details.
And now let me tell you a little bit about today's small business owner.
Lisa is a stay at home mom to three girls, ages 9, 7, and 17 months. She uses any energy she has left at the end of a day on being creative, either by making hair bows, sewing, or painting canvases.  She's been making bows since her oldest was one year old and she loves to make many different types and styles. Lisa prides herself on working slowly and carefully, as she want each bow to be just perfect.
Lisa is giving away a Chevron Bow.  I think this is so fun!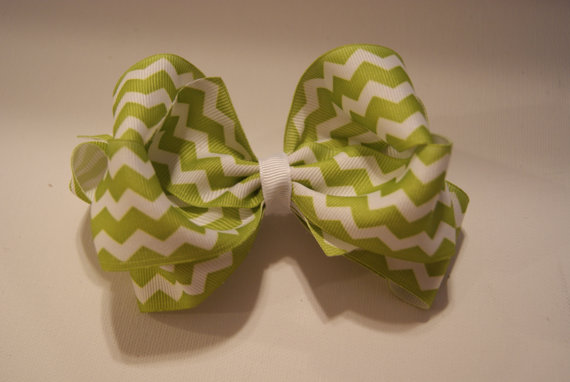 Contest Entry Instructions
Hop on over to the Mad Dazzle Bows store and tell me you favorite creation in the comments.
Make sure to include a way to reach you if you win. Giveaway Closes on January 31st.
Winner will be chosen through a random number generator and notified on February 3rd.
Shipping is for US only.  International winners will pay their own shipping if they win.