Photographer with Down Syndrome: Meet Kelly
In my two years of work with people in the Down syndrome community, one of the most common refrains that I have heard is:
I wish people would just look at me/my child as a person and not a diagnosis.
Can you imagine being labeled and limited because of an extra chromosome that you had no control over?

I want you to meet Kelly, a young woman I met because of her diagnosis, but who lives a life far beyond her diagnosis.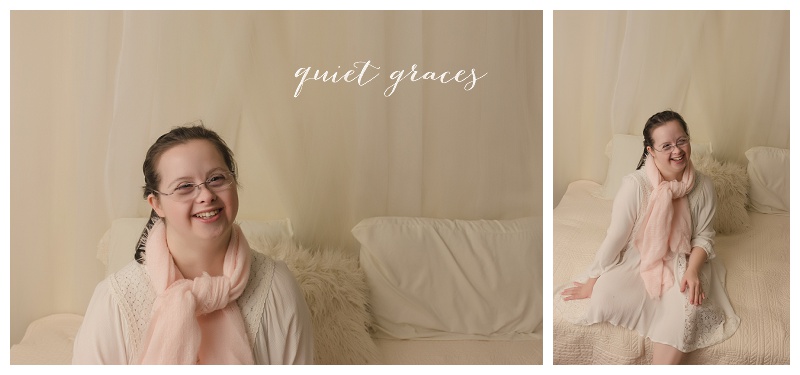 Kelly is 27 years old.  She is active in a job that she has enjoyed for 10 years as well as the YMCA Recess program. Kelly has a boyfriend named Zac who absolutely adores her. You can see how special their bond is below.
Her mama Peggy adores Kelly and has walked alongside her helping her achieve her dreams.  Their relationship shows just how much a gift Kelly has been to her mama… and how much a gift Peggy is to Kelly.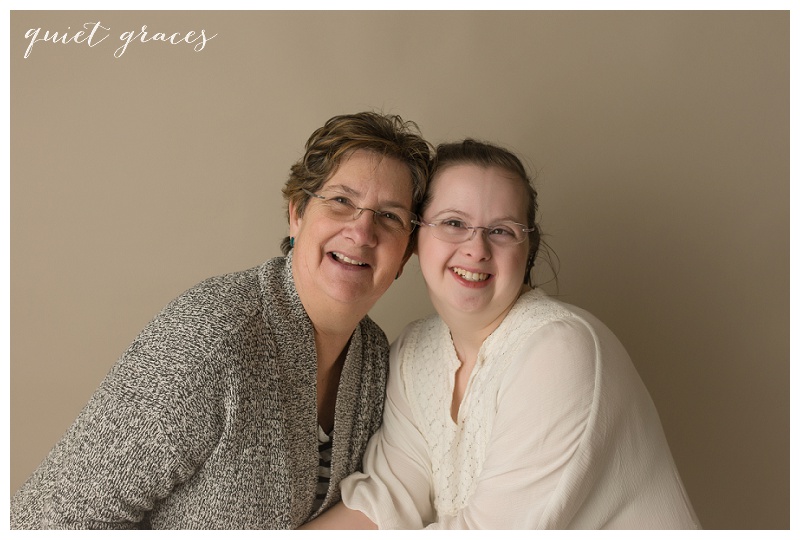 Kelly also aspires to become a professional photographer.  These images are from two separate sessions in our studio.  Both times I handed over the camera to Kelly.  The first time she took a few snaps of me, but the second time she wowed me by getting these beautiful images of her boyfriend Zac.  The eye contact and the joyous moments she caught… breath taking.

Kelly, I am proud to have met you and can't wait to continue watching you flourish as you pursue your dreams.