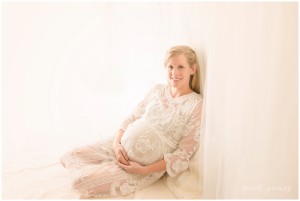 "Last night was a rough night [with my baby] and the morning has continued that pattern. But then I saw the your picture and it just made everything better. I told you that your talent is a blessing. Thank you!"
~ Chelsea
 We Want to Hold Your Hand
New motherhood is a wild and wondrous journey.  Your tiny baby will instantly grip your heart.  You will be simultaneously delighted with every wrinkle or bit of peely skin and terrified that you'll somehow screw everything up.
We want to hold your hand during this emotional time. We want to whisper "I felt that too," "It was hard," "I wish I had asked for help sooner," and most importantly "You're the best mama for your baby and you're doing so well."  Whether it's breastfeeding woes, a difficult delivery, a fussy season, or just the overwhelming joy over your little one, we have been there!
But we also want to give you a gift: the gift of timeless and emotional memories in both digital and fine art.  Your baby will grow in the blink of an eye and your sleeplessness will cloud your memory. When you open your album, view your wall art, or browse your digital files, you will instantly remember every detail of your little one.
Even more importantly, your little one will always know just how much you loved them from the very beginning.
The Experience
We don't believe in one size fits all photography.  Each baby and family is unique and we want to celebrate their unique story.
The Preferences Questionnaire
We want to make art that's meaningful to YOU! You'll select the colors, poses, and props from our studio that you like the best.
Digital File Collections
We know that it's important for you to have digital copies of your art for archiving and social sharing and printing copies for scrap booking and gifts. All collections include digital files that you'll select from your proof gallery.
Studio Wardrobe
We know that one of the most stressful parts of having your portrait made is choosing the wardrobe.  Therefore, we have collected a studio wardrobe for our clients to use.  Filled with neutral creams with touches of blush, peach, gray, and tan, our studio wardrobe fits mamas (expecting or not), daddies, newborns, babies, and children.  Our studio wardrobe keeps your clothing investment to a minimum if at all.  You can view our studio wardrobe on our Pinterest Page!
Hair & Makeup
I work closely with Cotton Rouge to help you book hair and makeup services for your session.  Cotton Rogue takes wonderful care of my clients in the studio for all Maternity and Heirloom Newborn clients. This experience will leave you feeling pampered and confident for your session. Other sessions can also add hair and make-up services if desired!
Luxury Heirloom Fine Art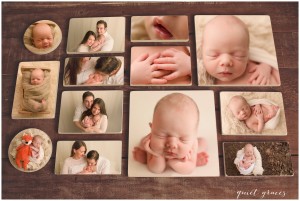 Most clients purchase additional fine art for their home. There is nothing quite like seeing how much you are loved by your parents in wall art or albums. We specialize in Leather and Fabric Fine Art Albums and unique ready to hang Wood Prints in squares, circles, and rectangles.
Together we create a luxury portrait experience ending with quality heirloom art and digital files for you to enjoy for generations.
Want to learn more about working with us?