Day 19: You Don't have to Enjoy Everyday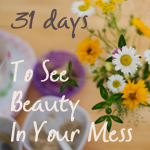 I'm spending each day here in the month of October writing about finding beauty in the everyday mess.  Before you think I'm an expert on this topic, let me confess: I've likely already lost my temper, prayed that I could have a solo vacation, and held back frustrated tears this morning.  I'm far from having this mastered.  I'm writing here transparently so that you and I might grow in seeking His daily extravagant beauty.  So pull up a chair and get ready to dive into the mess with me, knowing that somewhere in this mess is a beauty that only God can craft. _________________________________________________________________________________________________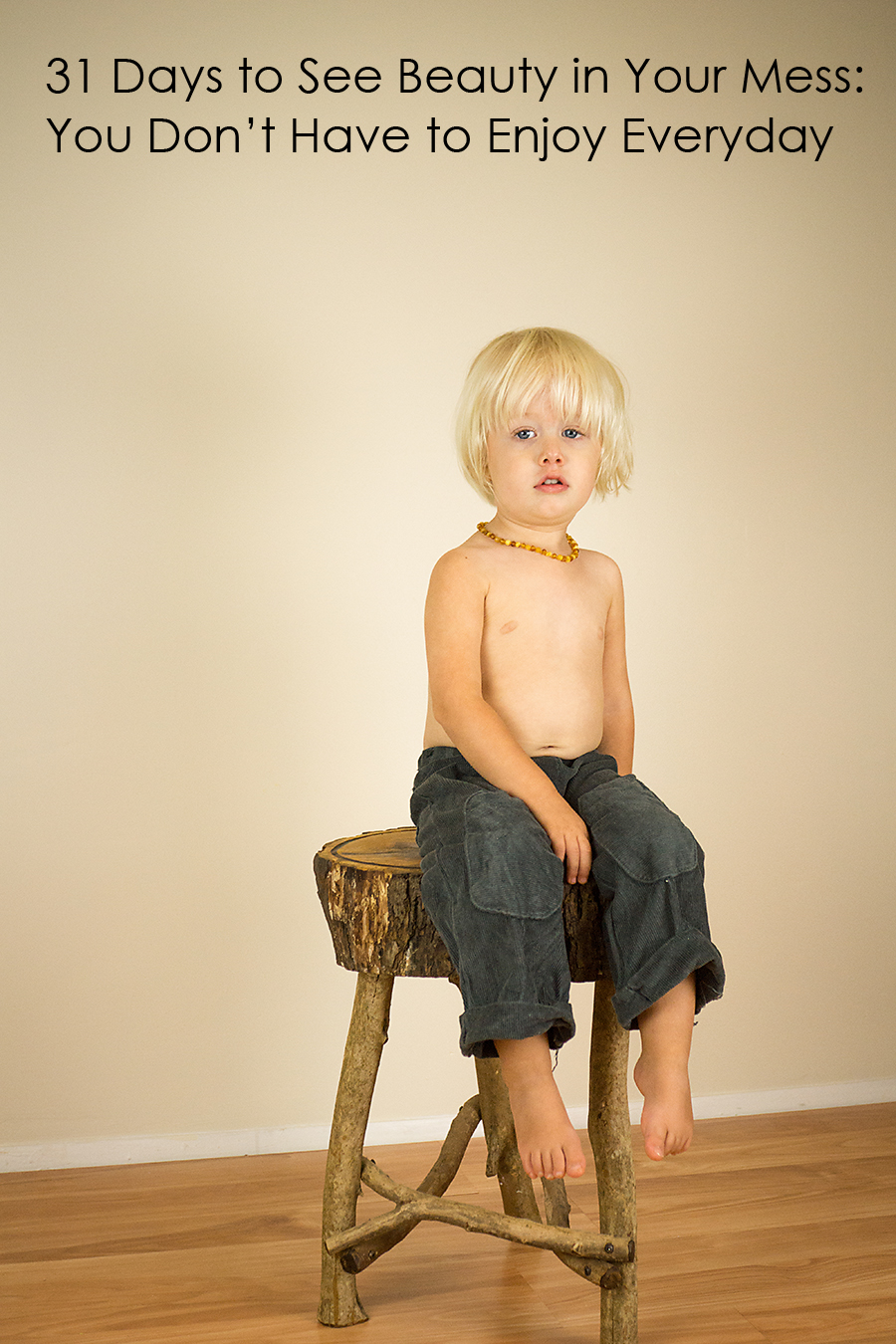 My little boy said "I love you" to me the other night (October 6th).  I was tucking him in and he said it right back in his little voice.
Today is Sedryn's birthday.  He turns two.  It's almost too much for me to handle.
Two. It's just too old to be a baby anymore.
This little person talks all the time and in full sentences.  His first sentence about half a year ago was, "I want cheese."
He's been using the potty all on his own for about two weeks now.  He won't let me help him except with his pants and he's not so good when we're not at home 😉
He asks to snuggle.
Sedryn loves to chase his sisters with a stick or spatula or whisk.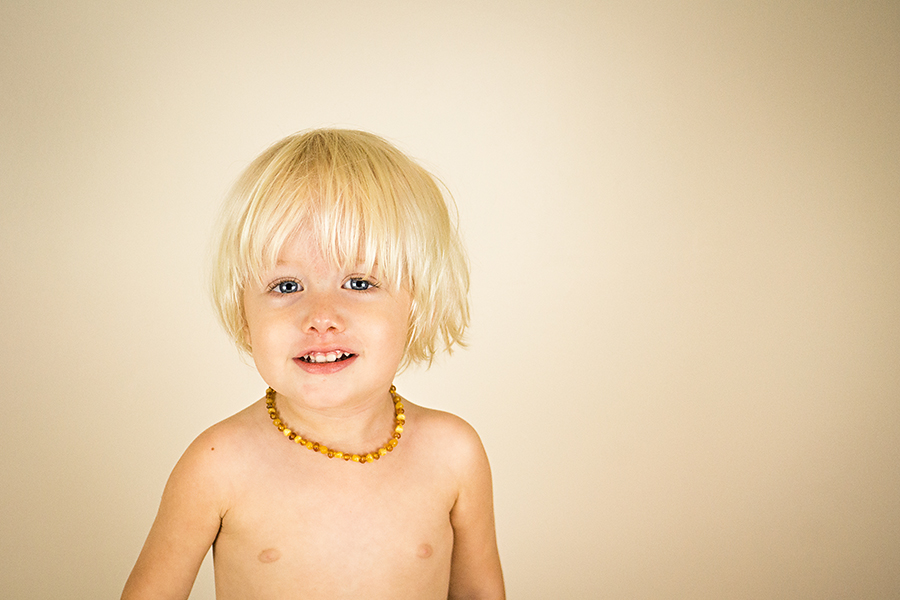 He roars at everything.
Sedryn lays on my chest every time I try to do sit ups.  Every time.
He grew two inches in height since June.
He's just too much.  No longer a baby and growing into a little boy.
It happened too quickly.  I almost wish I could go back to those exhausted days chasing two year olds and wearing this little person deep within my Ergo.
Almost. 😉
He's more than likely our last baby and it went by too fast.
And even though the baby season went so fast, I'm not far enough away to say a pithy "Enjoy every moment… it's too short."
This baby and toddler season is the most exhausting season I've walked through yet on so many levels.  We become aware of our selfishness and we find out about the anger problem we didn't think we had. We're lacking sleep.  We're trying to avoid being categorized or feeling judged by other moms when we just really want a true friend regardless of our mothering decisions.
You know I'm not being trite when I implore you to celebrate this season with gratitude.  Celebrate the one day out of five where the toddler didn't write on the wall.  Thank your baby or toddler for sitting next to the dishwasher and 'helping' you with your chores. When they all attack you with hugs and kisses, stop and thank Him for giving these children to you.
I've written this before, but gratitude changes perspective even on the hard days.  So don't enjoy every moment, because frankly there's nothing enjoyable about some moments.  But commit to finding one moment to enjoy and be grateful for in every day, even the terrible no good awful days. I promise this practice will change you.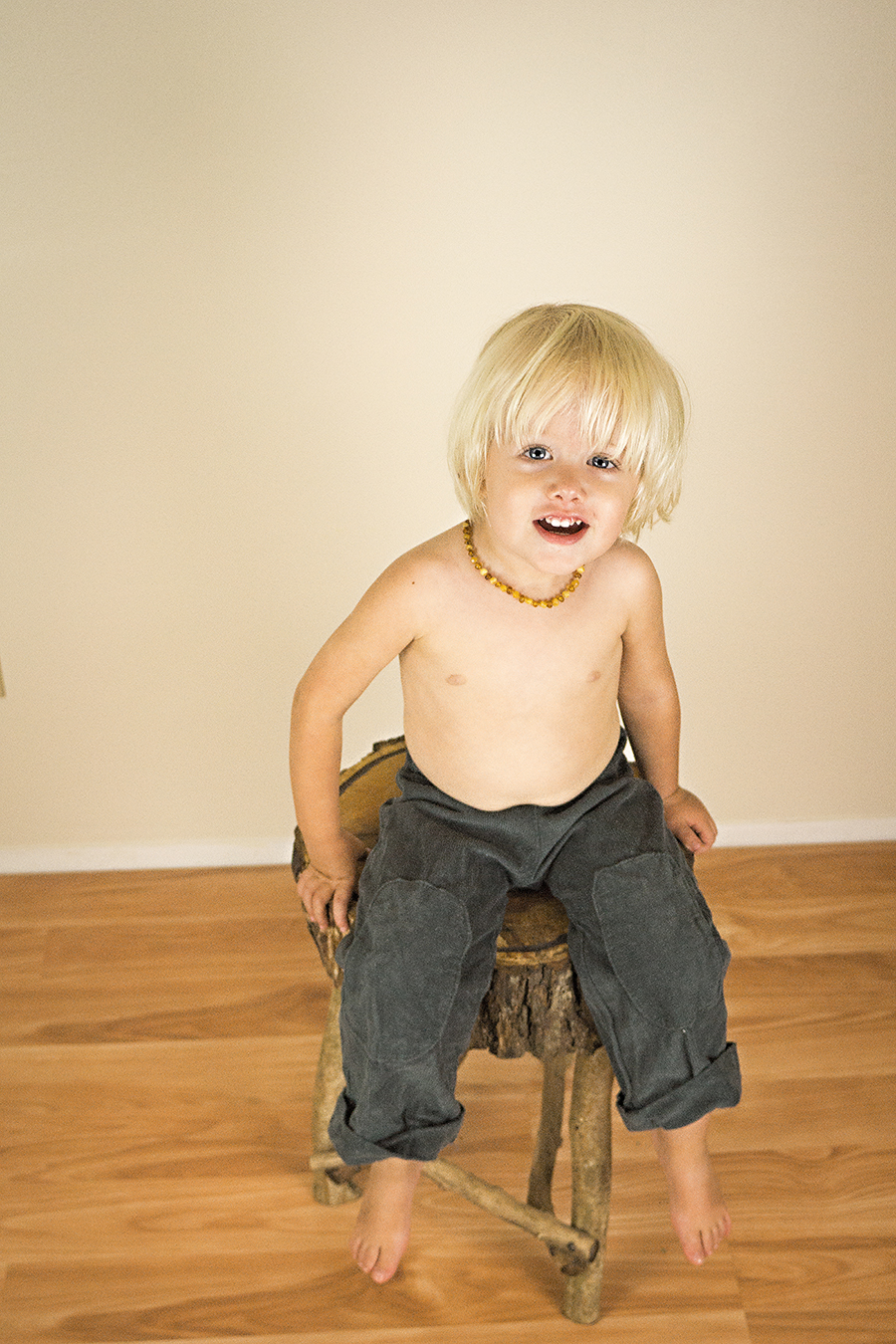 Happy Birthday, Sedryn Justice.  I love you!  Today I'm going to cherish snuggling you and listening to you point to the sky and shout "pane!!" over and over again.