Day 25: How Beautiful are the Feet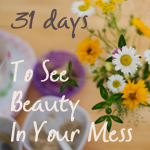 I'm spending each day here in the month of October writing about finding beauty in the everyday mess.  Before you think I'm an expert on this topic, let me confess: I've likely already lost my temper, prayed that I could have a solo vacation, and held back frustrated tears this morning.  I'm far from having this mastered.  I'm writing here transparently so that you and I might grow in seeking His daily extravagant beauty.  So pull up a chair and get ready to dive into the mess with me, knowing that somewhere in this mess is a beauty that only God can craft.
_________________________________________________________________________________________________
We're in the elevator. It feels like it's time to run. Time to go home and quit pretending that we write. Quit pretending that we belong.
And then she walks onto the elevator. She's wearing bright red boots. I hear the same hysteria in her voice that I feel threatening to overwhelm me.
She doesn't feel like she belongs.
The author of a New York Times Bestseller doesn't feel like she fits in a room full of other writers.
But she is preaching herself the gospel in an anxious voice in an elevator.
"How beautiful are the feet of those who bring good news. How beautiful are the feet of those who bring good news!"
I glance again at her feet. Those red boots… that personal symbol for herself that she is called to bring good news. She is wearing the gospel to remind herself Whose she is and what she has been called to do.
The elevator reaches the bottom floor. The one with the people all talking and some who have already rejected us.
The red boots exit the elevator. She has no idea that she may have just given two girls the best good news of the day.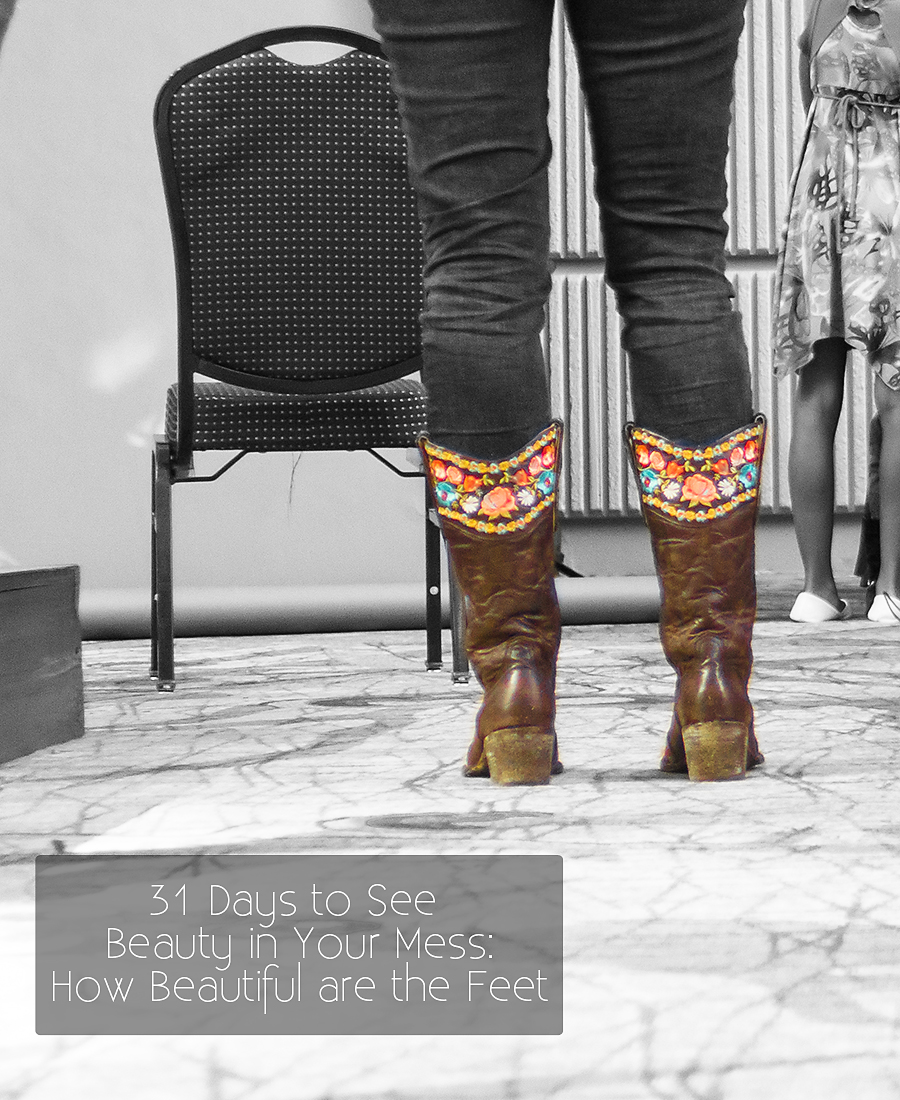 How beautiful are the feet of those who bring good news.