Day 28: On Chasing Dreams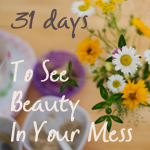 I'm spending each day here in the month of October writing about finding beauty in the everyday mess.  Before you think I'm an expert on this topic, let me confess: I've likely already lost my temper, prayed that I could have a solo vacation, and held back frustrated tears this morning.  I'm far from having this mastered.  I'm writing here transparently so that you and I might grow in seeking His daily extravagant beauty.  So pull up a chair and get ready to dive into the mess with me, knowing that somewhere in this mess is a beauty that only God can craft.
_________________________________________________________________________________________________
This heart of mine after Allume is still tilted on an unfamiliar axis.
The day seems normal, but I am not.
We have this normal kind of mess: My toddler skipping an entire nap and being placed repeatedly back in his bed.  My girls lashing out and screaming frustrated.  Poop in panties and some in the potty. My desk all covered in paper and fallout.  Photos half culled through open in Lightroom.
Nothing has really changed, but me.
I hear these voices whispering or shouting from that stage there.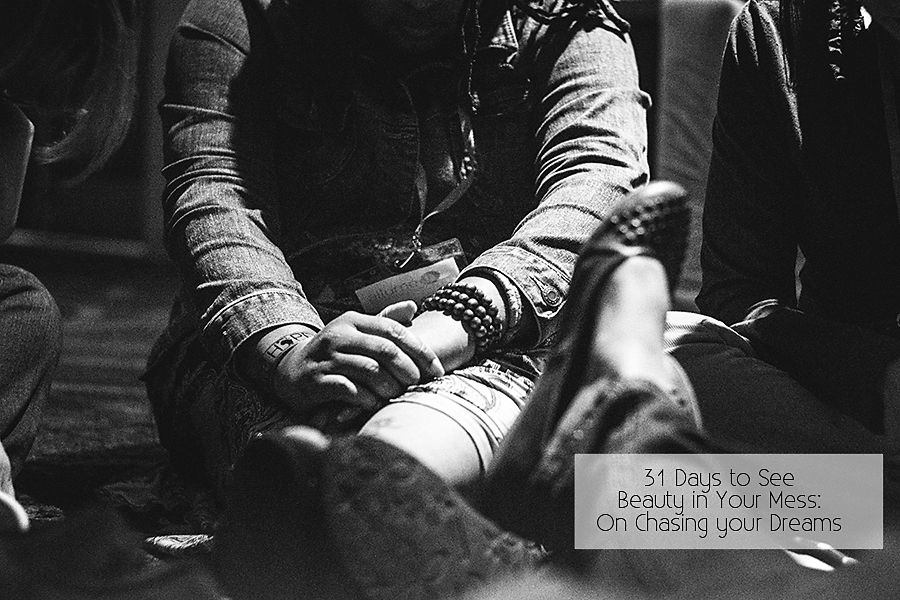 Hold onto Christ through gratefulness. Hold out His word as greatness. ~Ann

God teaches important lessons in obscurity. ~Melanie

God owns the story. Let Him Lead. ~September

He brings us close in suffering to tell us He loves us. ~Edie

Say yes when it's your dream even when it's not your vision (of how the dream would be played out). It may be His. ~Nasreen

You can give up the need to compete in the world- when you know you are complete in Christ. ~Ann
And so I'll share them with you because your messy dreams matter too.