Day 30: Hospitality in the Mess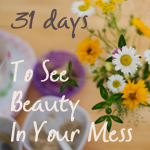 I'm spending each day here in the month of October writing about finding beauty in the everyday mess.  Before you think I'm an expert on this topic, let me confess: I've likely already lost my temper, prayed that I could have a solo vacation, and held back frustrated tears this morning.  I'm far from having this mastered.  I'm writing here transparently so that you and I might grow in seeking His daily extravagant beauty.  So pull up a chair and get ready to dive into the mess with me, knowing that somewhere in this mess is a beauty that only God can craft.
_________________________________________________________________________________________________
I'm not very good at inviting people over in advance.
I literally call friends the morning where I need another grown up person to talk with in order to keep my sanity and beg them to hang out with me.
I used to invite people to parks because I was ashamed of the realness of the mess that is my house.
Our friends need to see the realness of the mess of our houses.
I invited someone over today. 7 kids under 7 were roaming my mess.  We made pizza together.  We discovered an orange straight up growing penicillin. Toys were strewn all over.  Tears were shed.  I don't think she and I were able to have a full conversation with complete thoughts around the interruptions and chaos.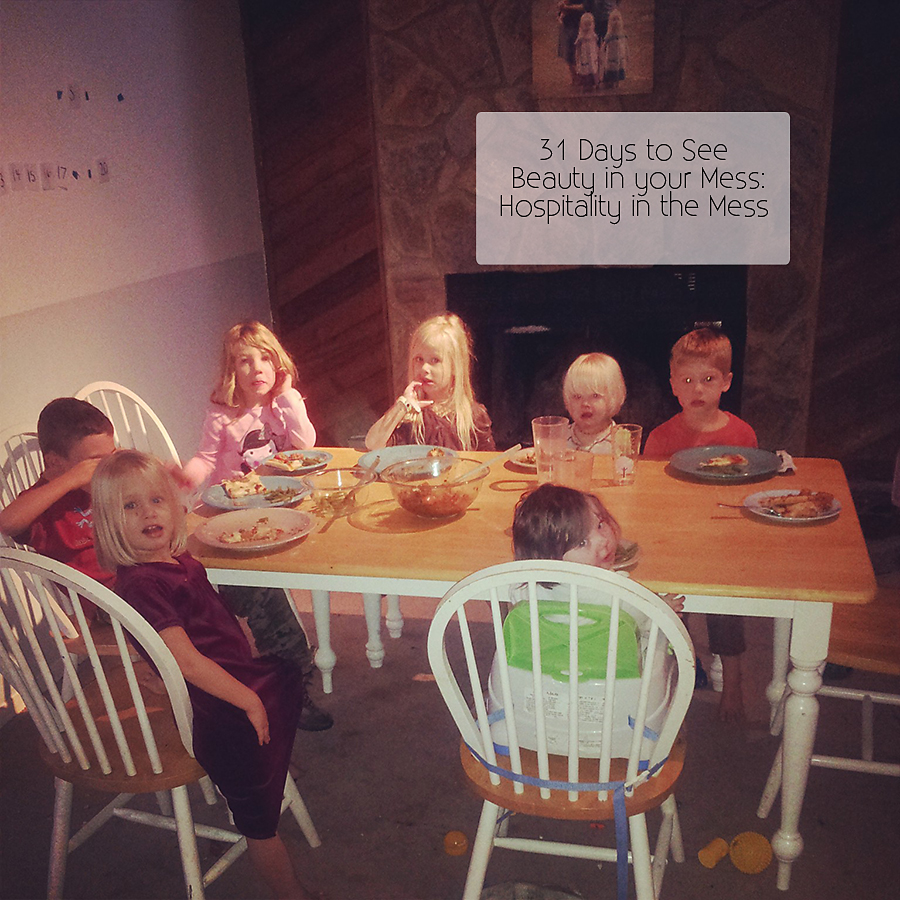 But we broke bread.  Loved each other in the messy dirty space of our homes.  We were the body of Christ.
And stepping over the cars, pillows, and piles of books we laid back on the couch together for 7 minutes.  The kids came crying or shrieking at us.  But we just thanked each other for being the hands and feet of Jesus.  For being the strength to get us through our weakness of this long hard day.  Messy house and all.