Day 17: How to Hit the Reset Button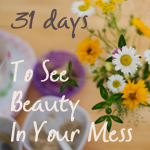 I'm spending each day here in the month of October writing about finding beauty in the everyday mess.  Before you think I'm an expert on this topic, let me confess: I've likely already lost my temper, prayed that I could have a solo vacation, and held back frustrated tears this morning.  I'm far from having this mastered.  I'm writing here transparently so that you and I might grow in seeking His daily extravagant beauty.  So pull up a chair and get ready to dive into the mess with me, knowing that somewhere in this mess is a beauty that only God can craft. _________________________________________________________________________________________________
There are days when I am the chief mess maker in the house.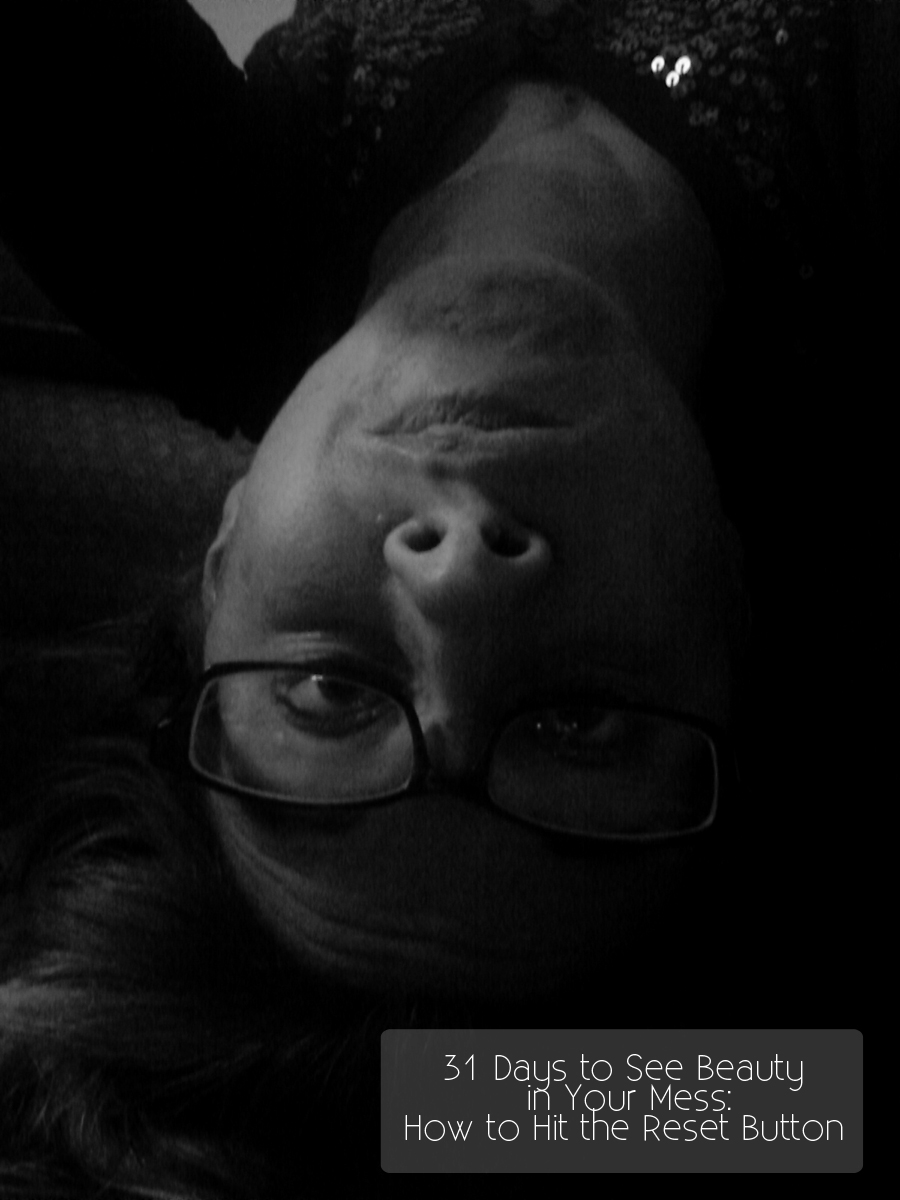 My attitude sets the children's mood thermostat almost every single day.  And my attitude during the past 10 days has been downright sinful. So we've had a sin filled sort of week.
I've felt like a failure, resented the chaos, not asked for help, and haven't wanted to confess them mess. My heart growing hard makes us all sin-sick and weary.
I'm running laps in the dark early Monday morning when it hits me: after repentance, gratitude is the only cure for my rotten attitude. 
I reach for the gratitude journal and gasp shocked when I see the last entry was over a year ago.  #4545.  "Only one pukey child."  It makes me laugh.  This week there's only been heart sickness, but last year this time I was pulling Sedryn out of vomit covered crib sheets and giving him tortured baths.
I scratch down the date and write:
4546. The heart softening power of grace and repentance

4547. Baby boy in big kid underwear

4548. Date with a chatty Aeralind

4549. Bronwyn telling full stories of her day
I smile feeling my heart lighten as I write down tiny shards of beauty in our sin-fulled mess.  This neglected gratitude journal is my reset button.