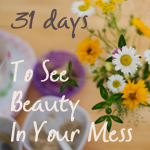 I'm spending each day here in the month of October writing about finding beauty in the everyday mess.  Before you think I'm an expert on this topic, let me confess: I've likely already lost my temper, prayed that I could have a solo vacation, and held back frustrated tears this morning.  I'm far from having this mastered.  I'm writing here transparently so that you and I might grow in seeking His daily extravagant beauty.  So pull up a chair and get ready to dive into the mess with me, knowing that somewhere in this mess is a beauty that only God can craft.
_________________________________________________________________________________________________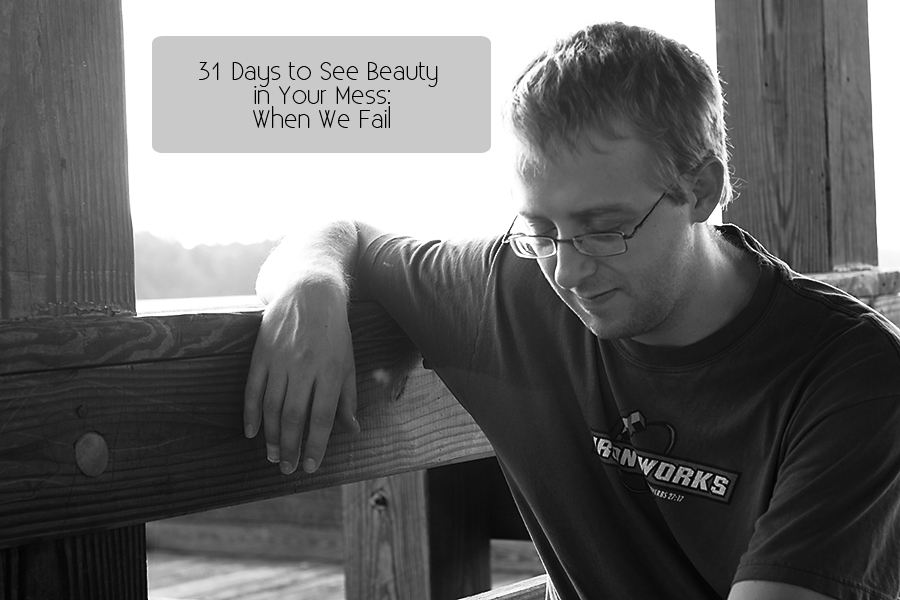 I don't do humble well.  The root of all my sins of choices are pride.
I grow sad and dejected over my failures.  "Really," I chide myself, "Can't you just get it together already?"
I fail all the time.
All. The. Time.
I fail by yelling and saying words I often regret.  I feel like I fail when I can't book a single client even though the inquiry numbers are high.  I fail when I'm too scared to do the next thing even when I know it's the right time. I fail when I don't get up from seeming failure.  I fail when I don't apologize.  I fail all the time.
But here's the thing, when we feel like a failure it's because we're more concerned with our own glory than the glory of God. Part of me hated when I wrote that down, because it's just enough to drive me to humble repentance.
Seriously, who are we to label something a failure?  Isn't that God's job?  Sure sin is something we know we can label as failure, but the true failure is only in failing to repent.
Everything else?  Well, we don't know what God is up to so we don't have to right to label it a failure.
So here's permission to label your failure as "work-in-progress" and just keep seeking more of His glory.