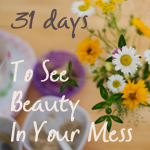 I'm spending each day here in the month of October writing about finding beauty in the everyday mess.  Before you think I'm an expert on this topic, let me confess: I've likely already lost my temper, prayed that I could have a solo vacation, and held back frustrated tears this morning.  I'm far from having this mastered.  I'm writing here transparently so that you and I might grow in seeking His daily extravagant beauty.  So pull up a chair and get ready to dive into the mess with me, knowing that somewhere in this mess is a beauty that only God can craft.
_________________________________________________________________________________________________
I pack up 3 kids 3 years and under and head to the beach to camp in tents.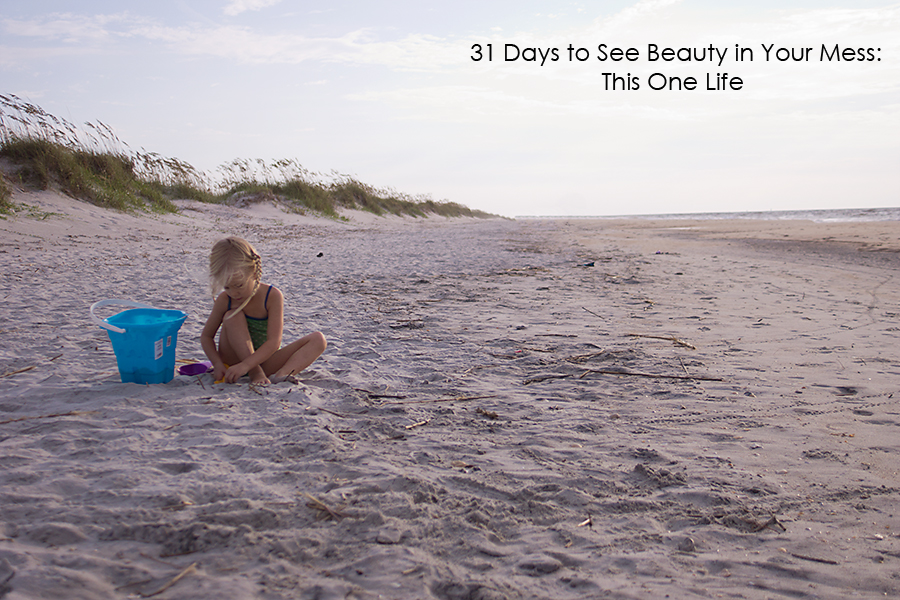 Alone.
Everyone calls me crazy. Probably rightly so.
But the human heart is made for adventure.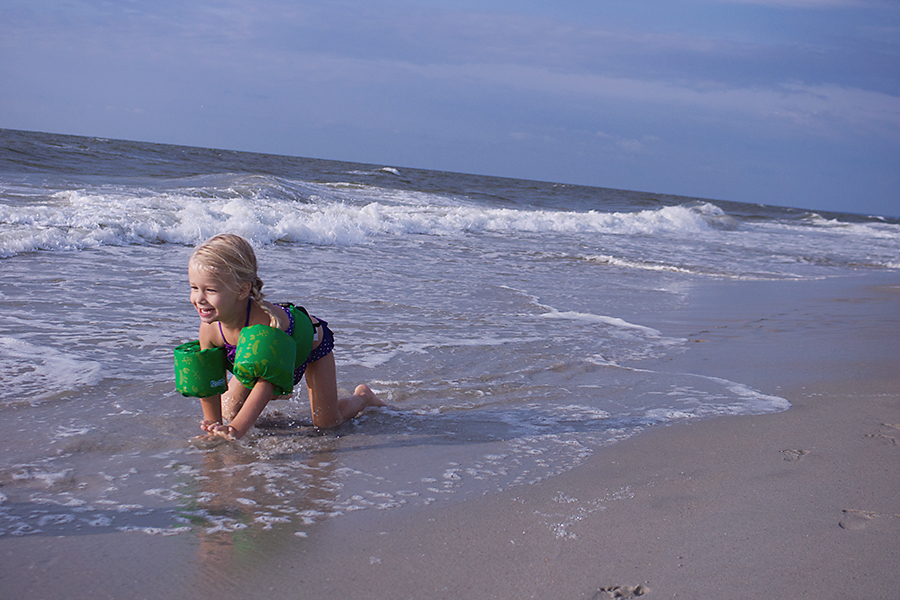 We're made to fully live this one life. To drive five hours to stick our toes in the surf and squeal delighted praise to the Maker of all good things.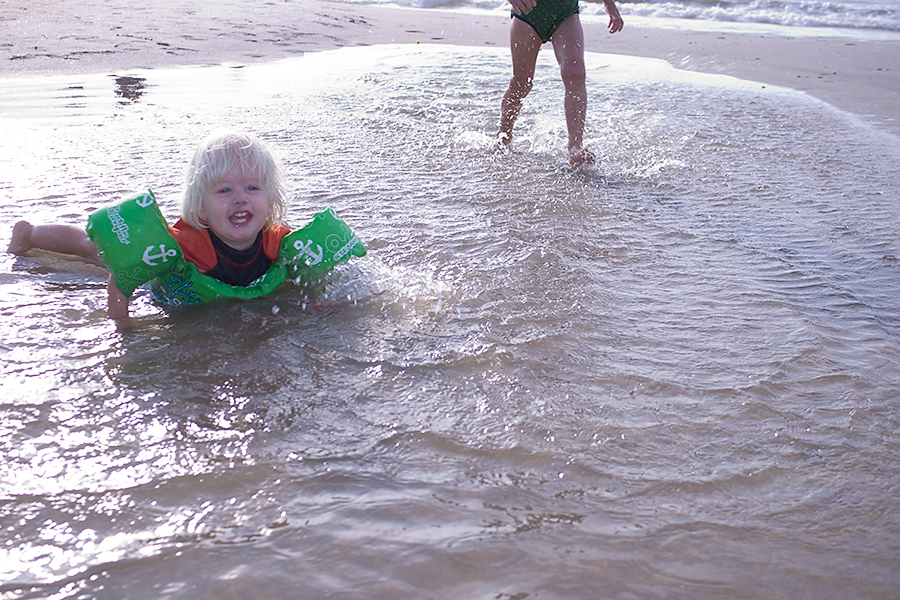 And so I sit while the three settle in their tents and I listen to the surf just yards away.
The candle lantern glows.
The mosquitoes bite.
But this is the place He knew I would be, writing late about His glory while the little ones settle.
This is all beautiful grace in the midst of the preschoolers stalling for bed.
And I want to capture it and live fully in whatever mess I land in.
Grace and mess are all intertwined like shadow and light: together they make art.
Won't you capture this art with me?  The art of beauty wrapped in the warm woolen shawl of this everyday ordinary mess.
Tell me,  what is your take away from this series?  How do you find beauty in your days?