Floral Princess Cake Smash Photography Greenville SC
I absolutely adored doing this Floral Princess Cake Smash Photography Greenville SC for baby Kylie.  This floaty chiffon dress was sheer perfection for the romantic look we wanted for Kylie's session.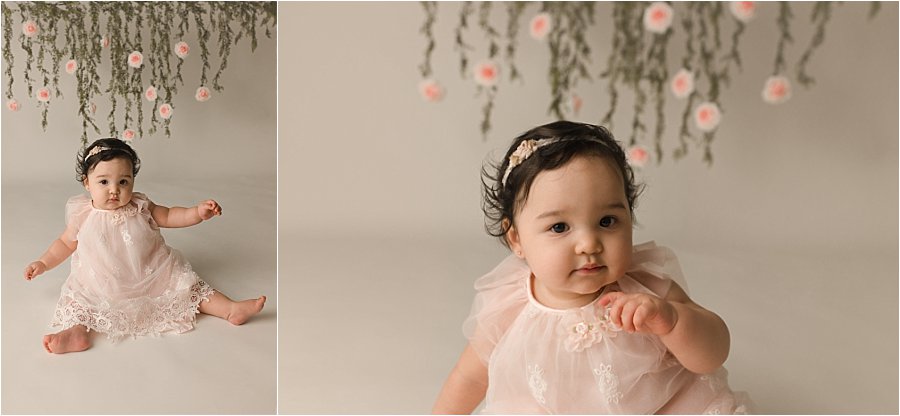 Kylie's whole family came to her cake smash and I loved having them there.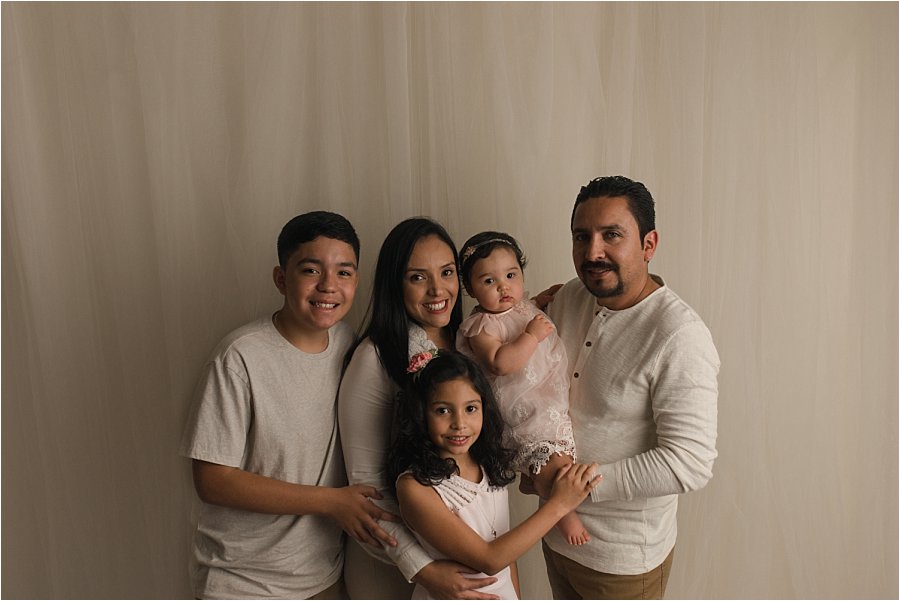 Her mom Evelyn specifically asked if she could bring her mama Vilma to the session.  Vilma is fighting cancer and I knew having this photos would be a gift for all time.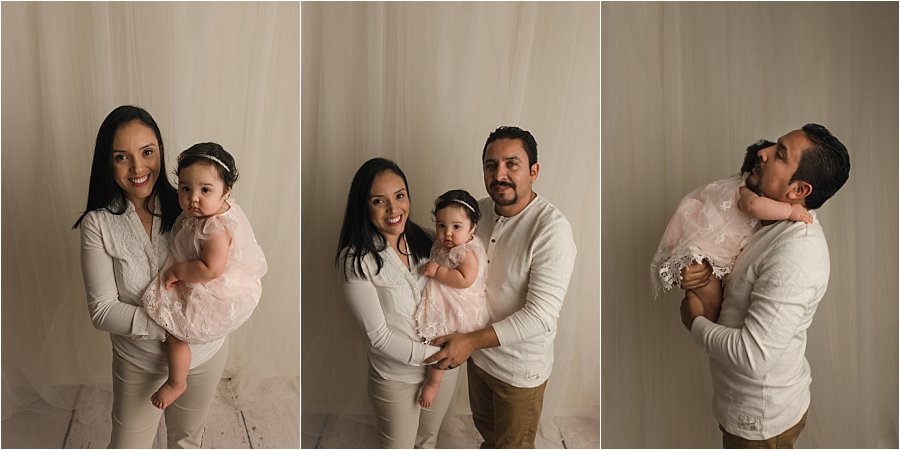 I also loved interacting with Kylie's siblings Camila and James.  James is outgoing and just content in his own skin. Camila is a shy beauty with a gentle smile.  Kylie is so lucky to have older siblings who just dote on her.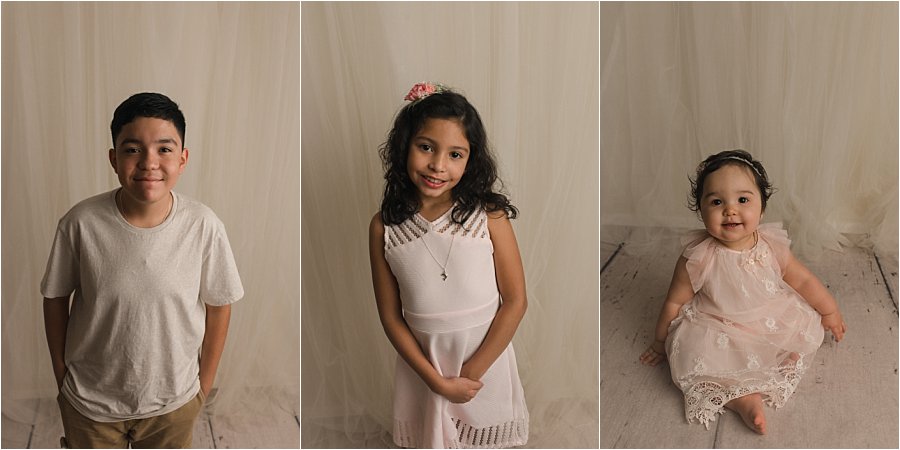 I especially loved how this wood print of the three siblings looks.  This square shape brings the three siblings into beautiful focus and the wooden edges give the weight and depth of a canvas on the wall.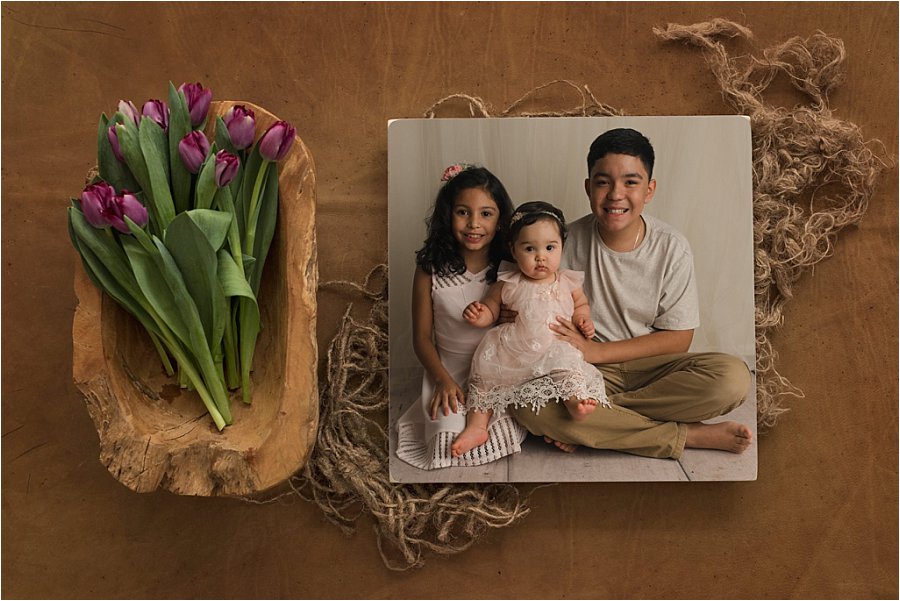 In between changing, I took this sweet image of Kylie.  Ya'll, baby rolls are divine.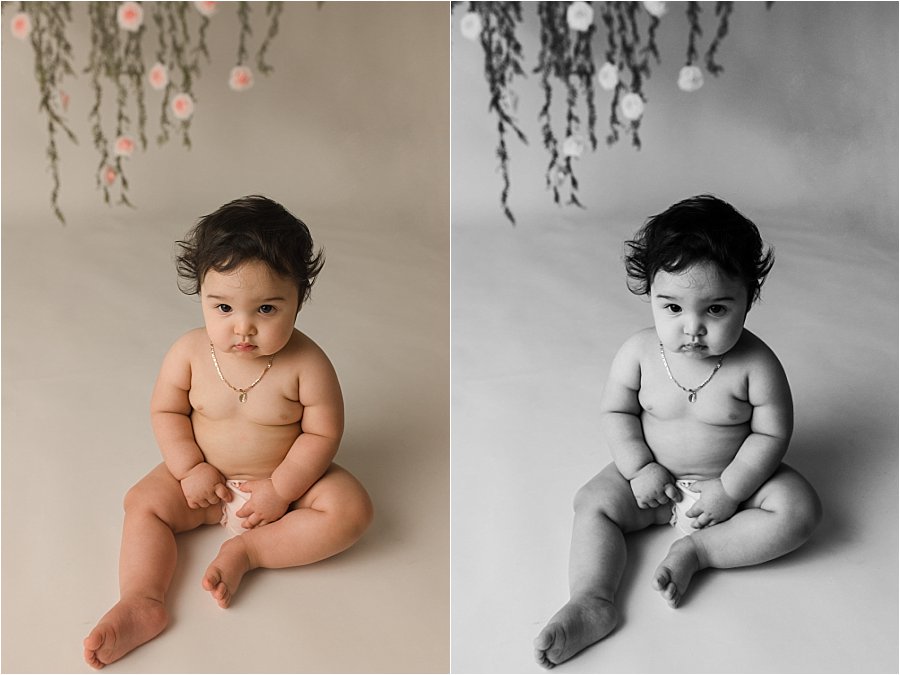 Evelyn had also picked a sweet cake smash dress for Kylie.  I loved this pale shade of pink against Kylie's beautiful skin.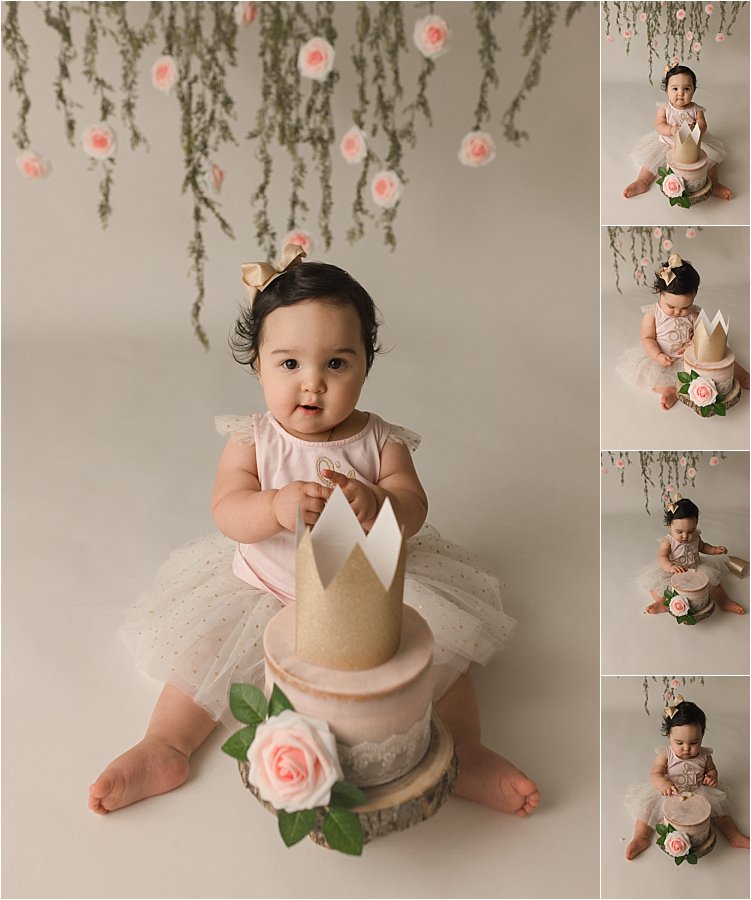 Choosing this rose backdrop Baking Sweet Scents really made this Floral Princess Cake Smash Photography Greenville SC come alive.  I also added a paper crown, lace, and a rose to Christine from Baking Sweet Scents semi-naked cake. A semi-naked cake is included with all cake smash sessions.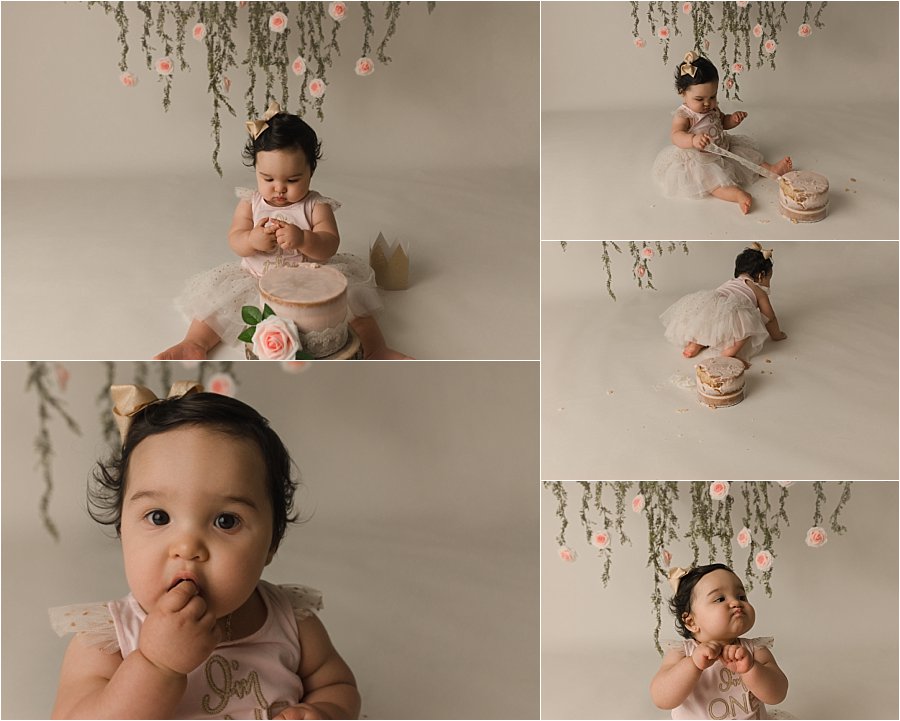 Kylie picked at her cake but then dramatically shoved it to the side.  She's such a sweet diva.
Are you looking for a timeless princess theme for your precious daughter's one year cake smash photos? I'd love to be considered!  All cake smashes include family images, cake, a simple backdrop set of florals or paper banners, a bubble bath to clean off, and a full studio wardrobe to borrow.  I love making your photo session easy!  Contact me today to share your vision for your cake smash.