Classic Three Month Baby Pictures Greenville SC
Classic Three Month Baby Pictures Greenville SC are so much fun in the studio!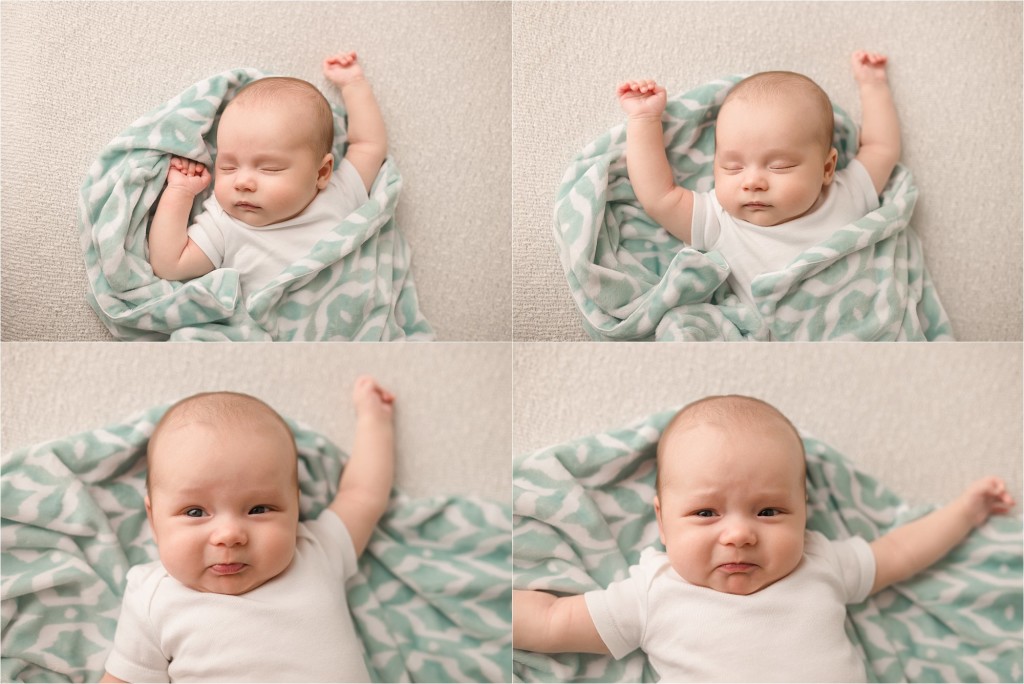 This age is full of absolutely priceless expressions.  Your baby will progress from frowning, to crying, to giggling, to sleeping, to just being content in the span of just a few minutes.  Claire was no exception; she shared all the emotions with us.  So much so that I even made a little montage of her soft proofed (unedited) images which you can see below.  You'll see corners of blankets missing, a bit of baby acne, and some scratches that I removed for her parent's selected images.
What is soft proofing?  Well, I really want my clients to see and PICK their final images.  I recognize that if I select the 15, 30, or more photos from your session that I'm going to miss "that face" or "the way she always stretches."  So my clients receive a soft proof gallery after their session showcasing the best in focus non-repeated images regardless of faces or actions.  Clients choose their favorites for me to edit.  I find this is a win for every client.  Below you can see the edited images from Claire's session and how they compare to the proof images.
While we got our fair share of awake images, Claire was so tired for her session.  She fussed a little and then was rocked to sleep by her sweet mama Lindsey. I took this opportunity to get some creative new images of their family and I love how they turned out!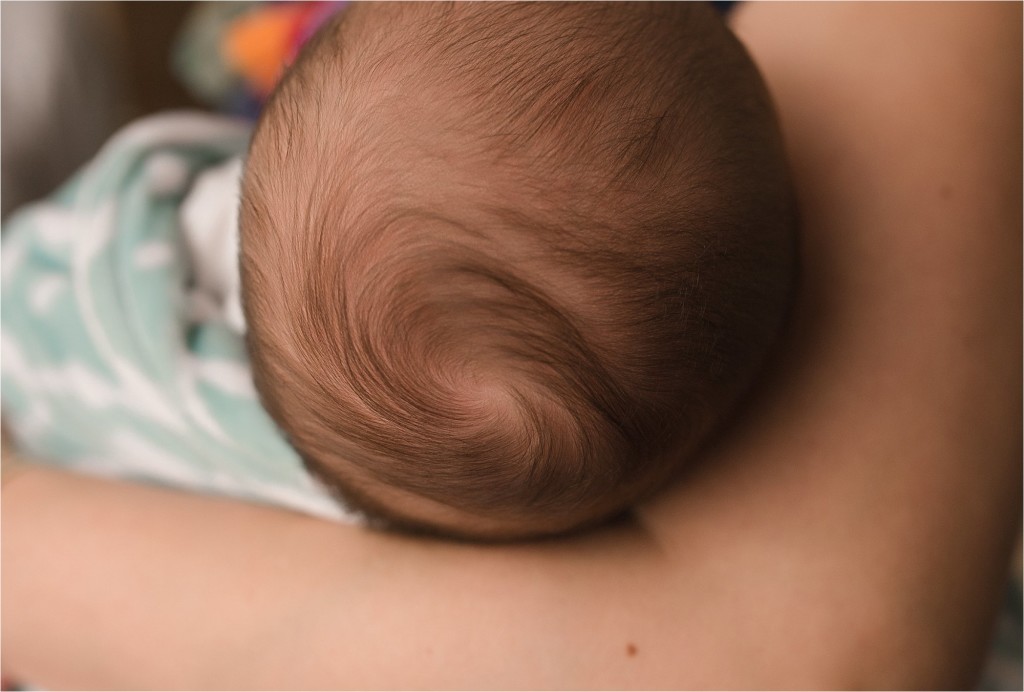 I especially love this sweet close up of Claire's little face and I can't decide if I like color or black and white more!  Which is your favorite?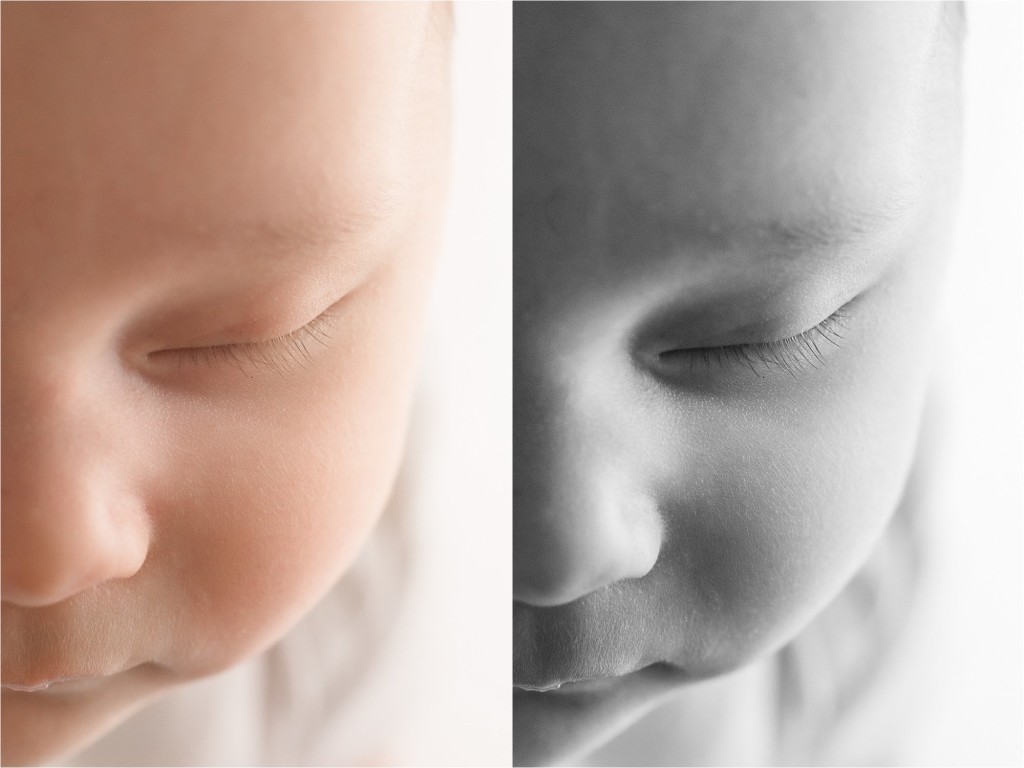 When Claire woke up we finished the session with the following images in an outfit from her mama Lindsey's childhood.  Aren't these the sweetest memories?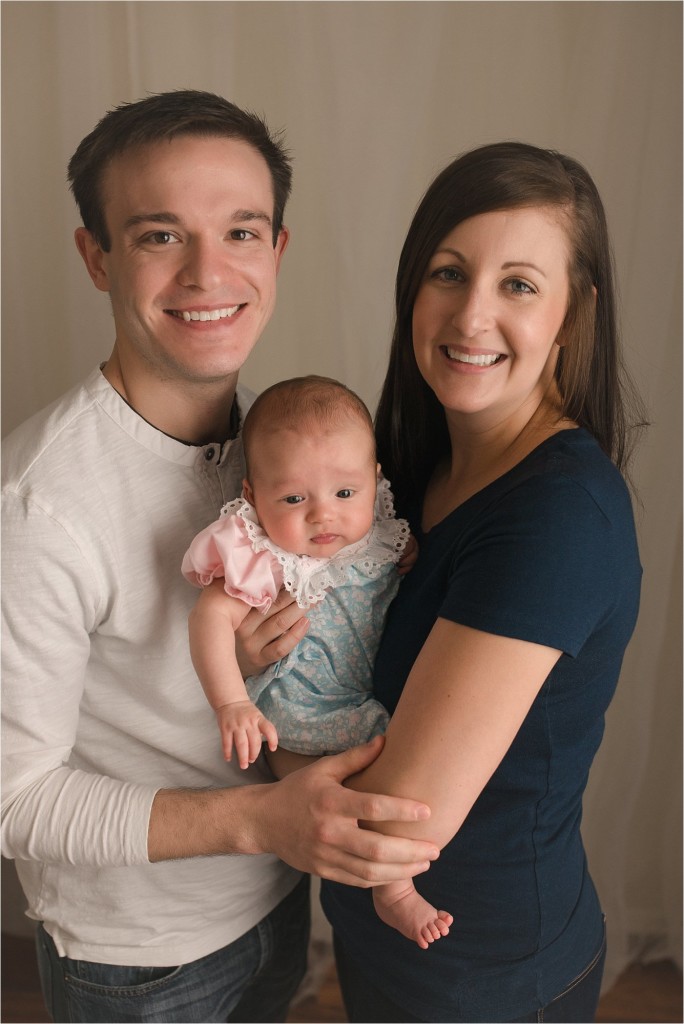 Looking to book a session for your 3 or 4 month old?  I'd love to serve you!  Tell me about your ideal session by clicking here.