Babies
Dear Mama,
Don't blink. Those long exhausting and yet treasured nights with your newborn will turn into fun days playing with a one year old who has more personality than you know what to do with.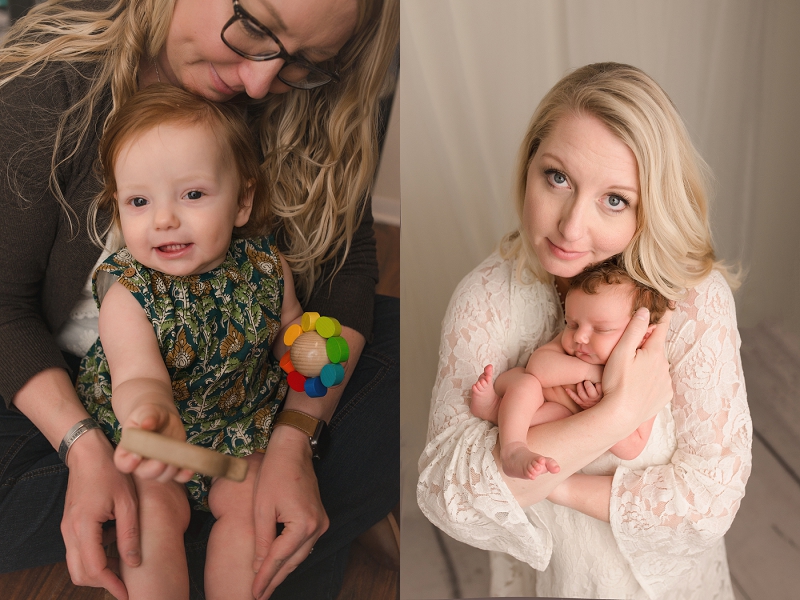 One moment you're snuggling your precious baby and the next you're doing a Strawberry Lemonade Girl Cake Smash Greenville SC.  It happens so fast and it's so wonderful.

Soon those protective older brothers who screamed and hid a bit during baby sister's newborn session will be cuddling their little sister and making her belly laugh like no one else can.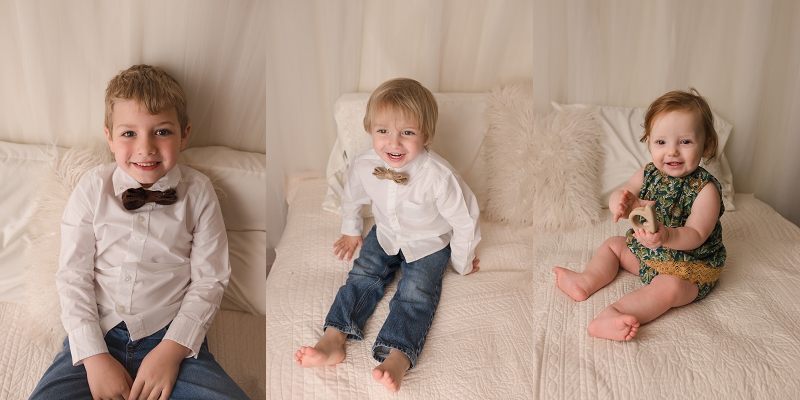 These faces, sweet mama, are worth the sleepless nights, the constant correction, the neediness, the endless repeat of "mama", and the sibling rivalry, exchanging the peaceful hours reading for loud wrestling and excitement all the live long day…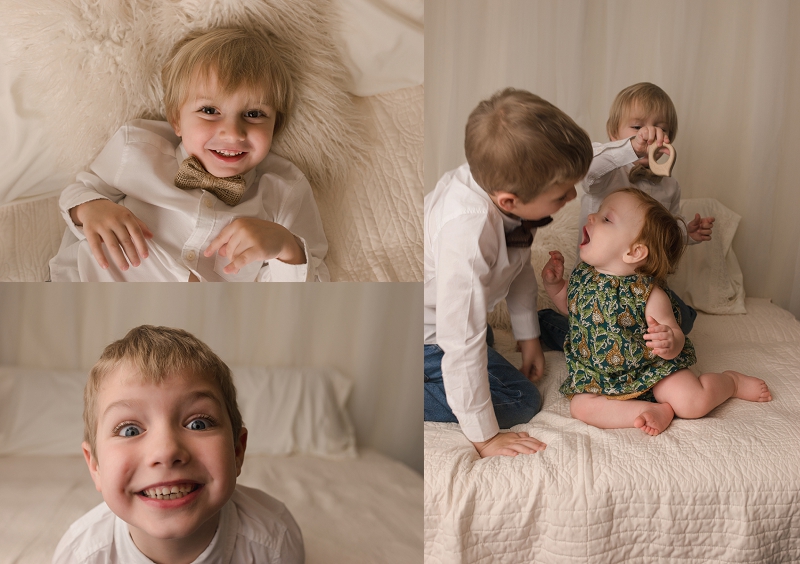 It's all worth it.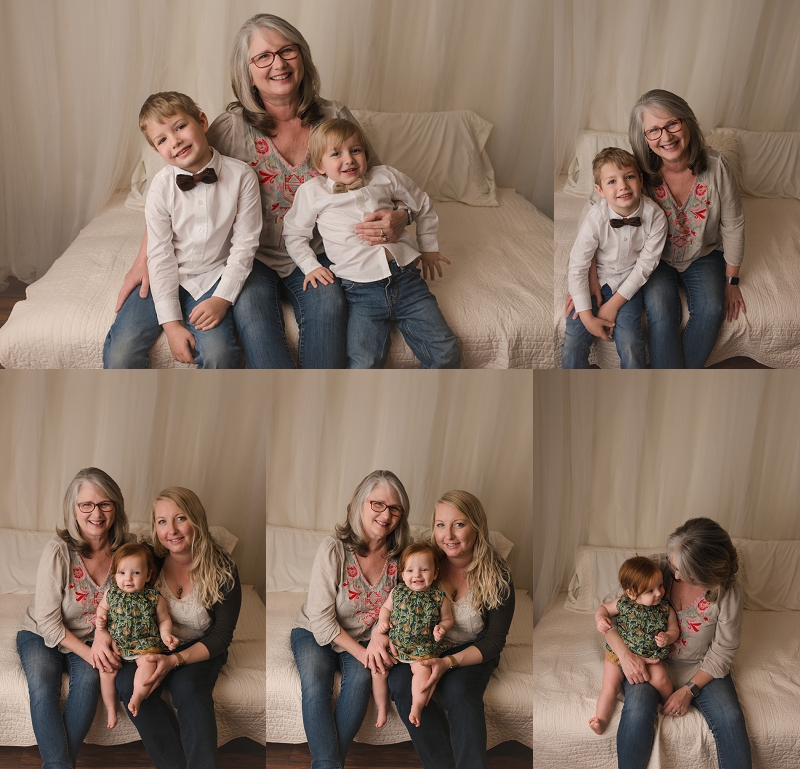 One day soon, you'll wake up and your baby will have babies.  You'll get to relive the delight without all the constant-ness.  But don't lose sight of the right now joy.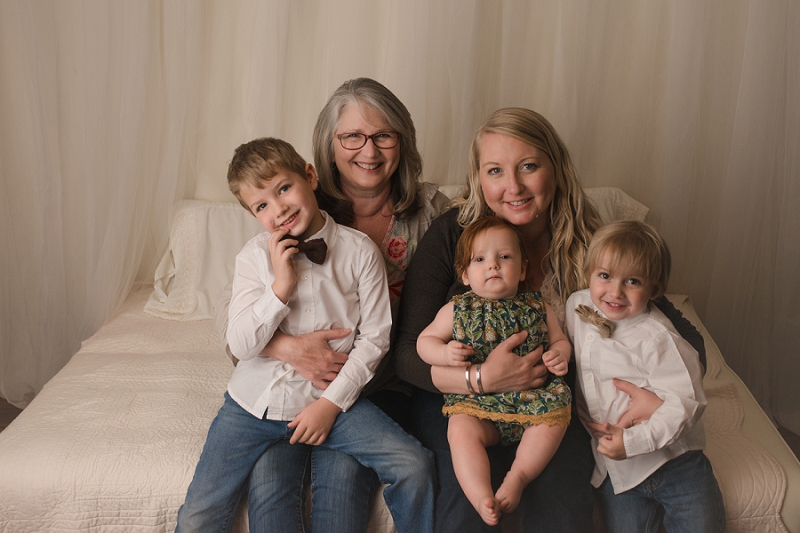 The joy of being sandwiched on all sides by a love you can barely contain.  Your little people are utterly amazing and that's in no small part to you, mama.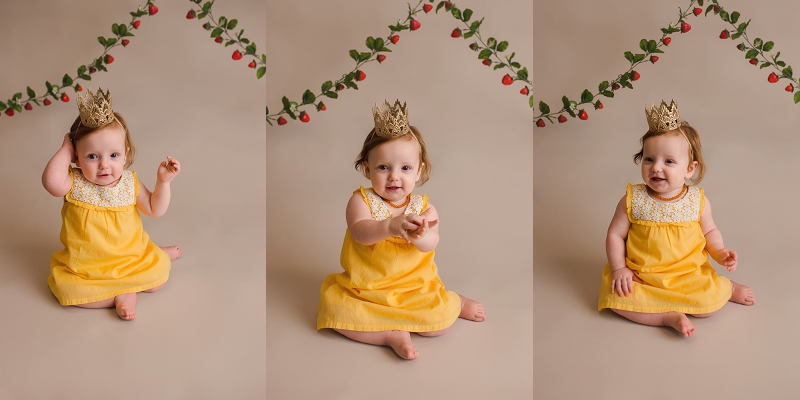 The labor to bring them here is hard and the daily labor never ends.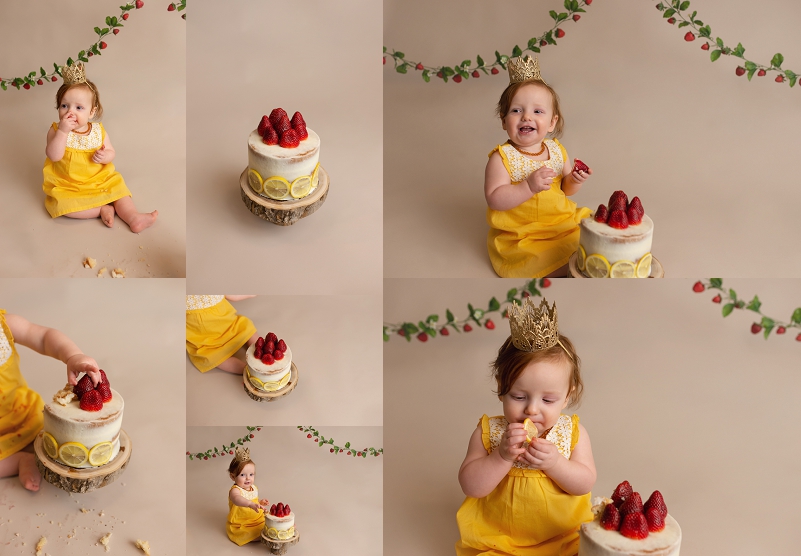 Oh, but it's worth it.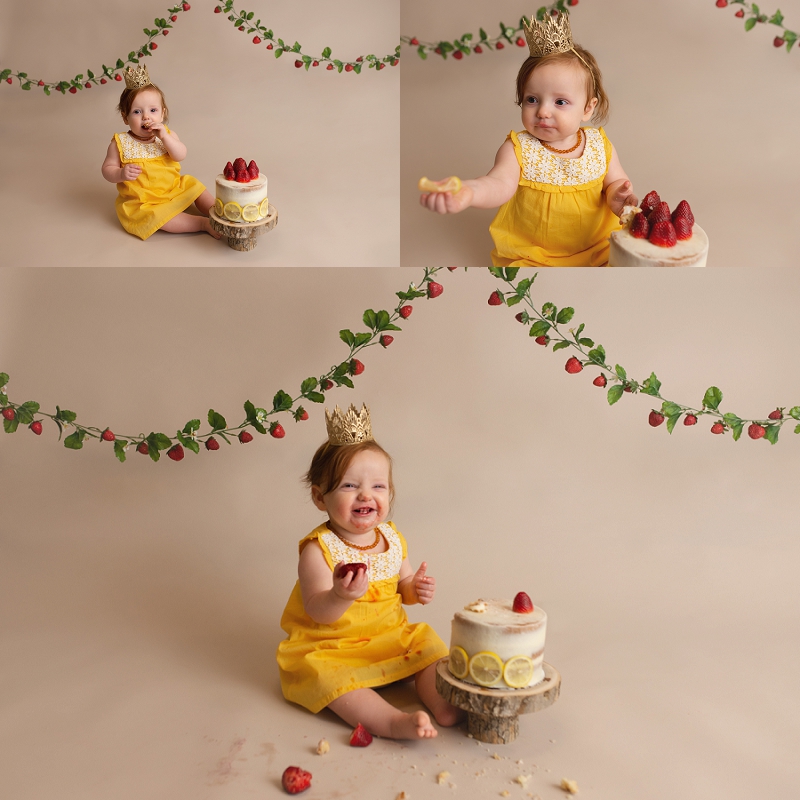 I promise you, it's all worth it.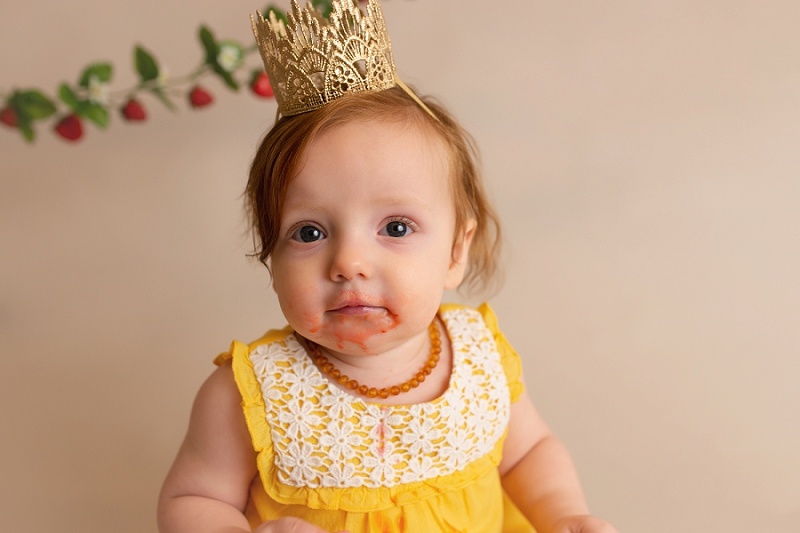 So when you see that beautiful face crinkled in laughter: celebrate all the work that brought you this far.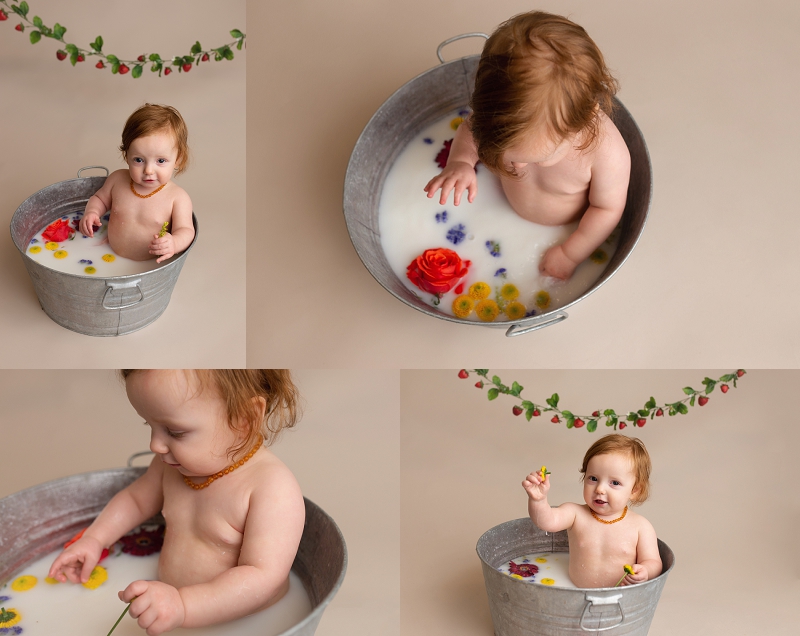 I'm cheering you on, sweet mama.  You're doing amazing.
Love,
Melissa
P.S.  If you'd like to book your own Strawberry Lemonade Girl Cake Smash Greenville SC or Greenville SC Newborn Photographer, then I would love to capture for you how you feel each day as a mama.  Drop me a line here and tell me what you'd most like to remember.
I was so excited to do Grace Anne's Timeless Natural Studio Sitting Milestone 6 month Pictures Simpsonville SC!  I have had the joy of watching this little nugget grow since her earliest weeks.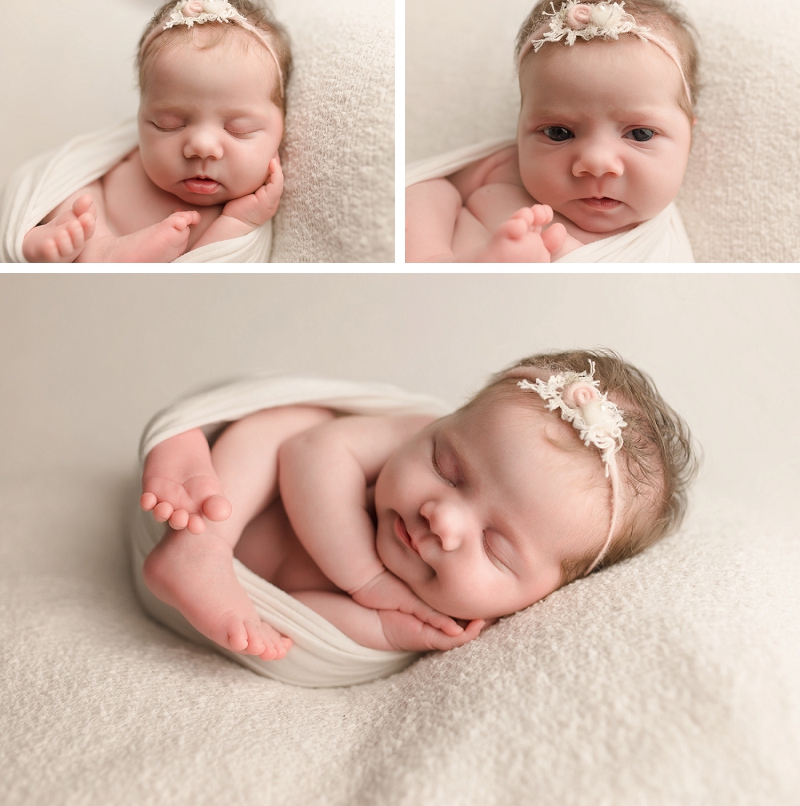 Here's a peek at Grace Anne as a newborn.  You can see the rest of that session here.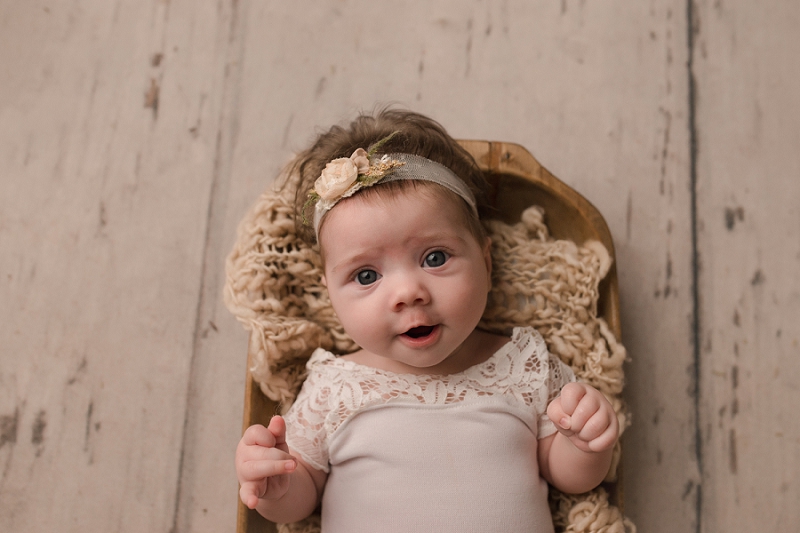 And at 3 months old. And you can see her three month pictures here.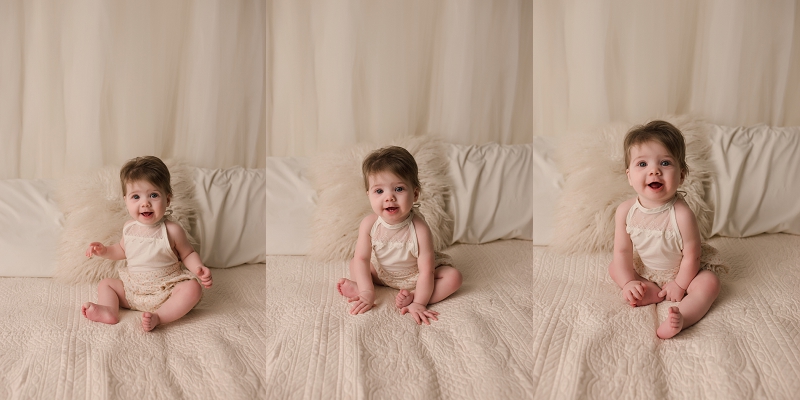 It's truly amazing to see how much they grow in just a few months.  I can't believe this sweet girl is the same baby now at seven months old.  It's just too fast.  The nights are long, new mama, but the days are oh, so short.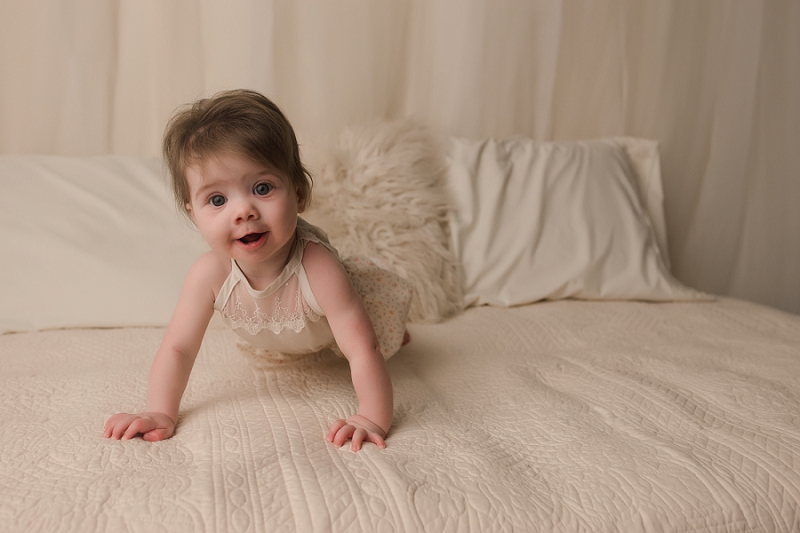 I loved Grace Anne in this sweet romper from my studio wardrobe that was made by the lovely Lydia's Hope Chest. I provide these wardrobe items for both boys and girls to use so you don't have to purchase a lot of one time only outfits for your portraits.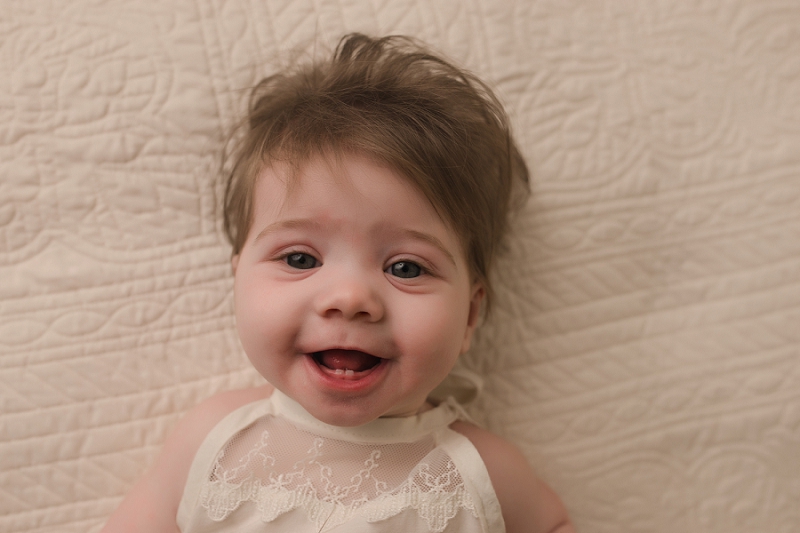 I especially loved watching her nibble on her little toes .  I mean can you even fully comprehend the sweetness?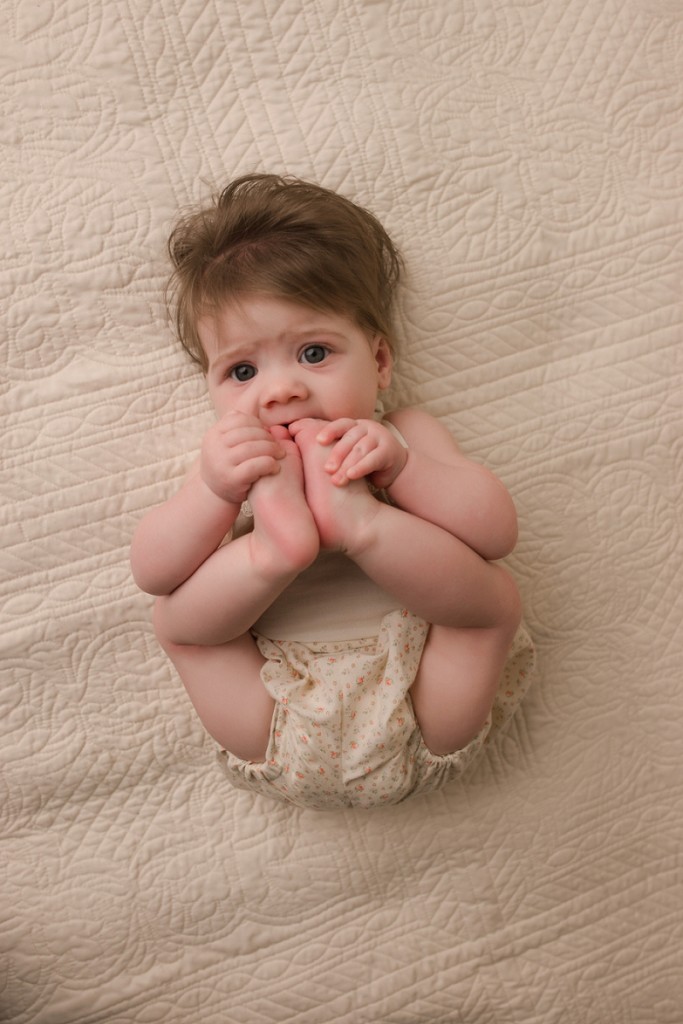 And let me tell you, Grace Anne is as sweet as they come, but that doesn't mean she's lacking in personality.  Check out these faces!  From "Give me that camera now," to "My mama is being so silly to get me to smile," to "You, photographer lady, are ridiculous and all I can do is corny laugh at you," Grace Anne has it all covered!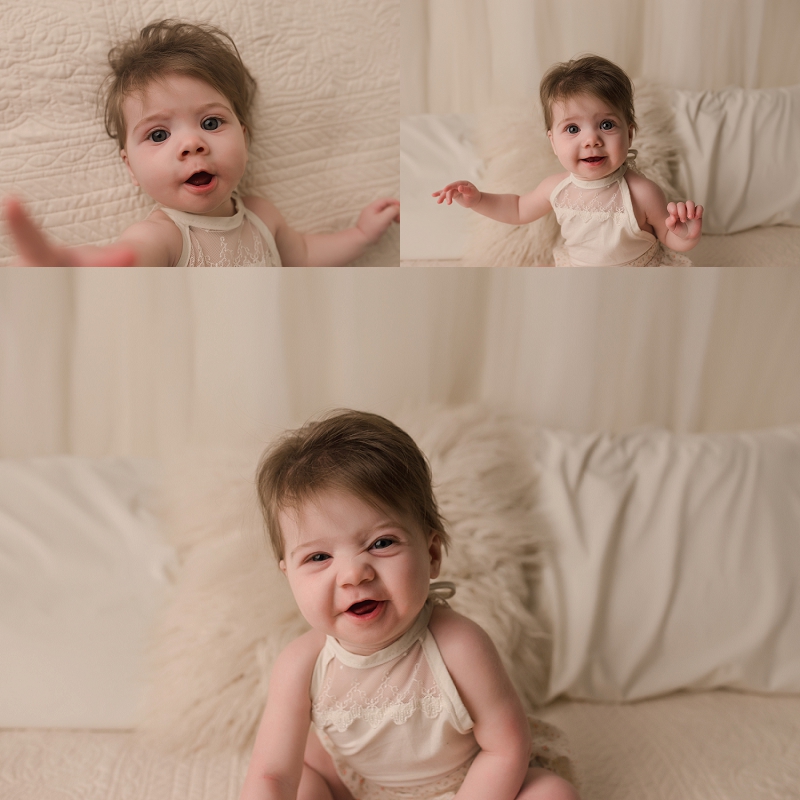 And still I can't resist capturing all the little details too.  These TOES!

For the second set, we used this purple romper and this unicorn headband (from Dearest Dreams).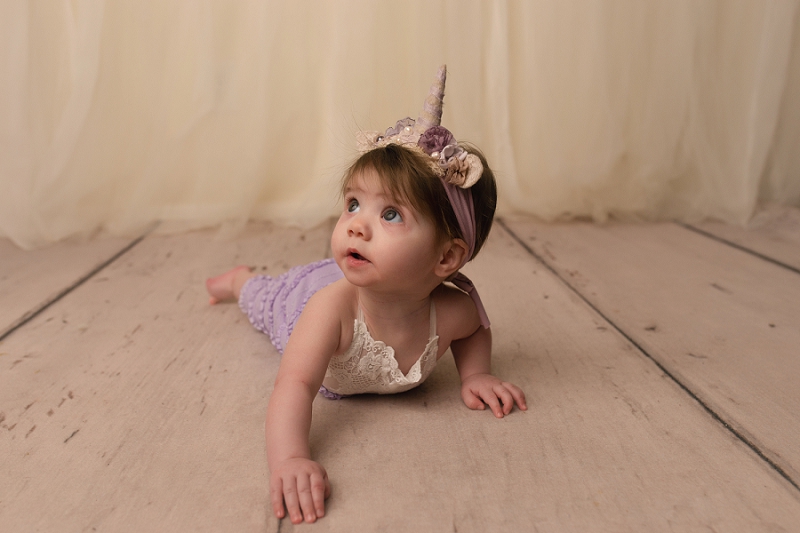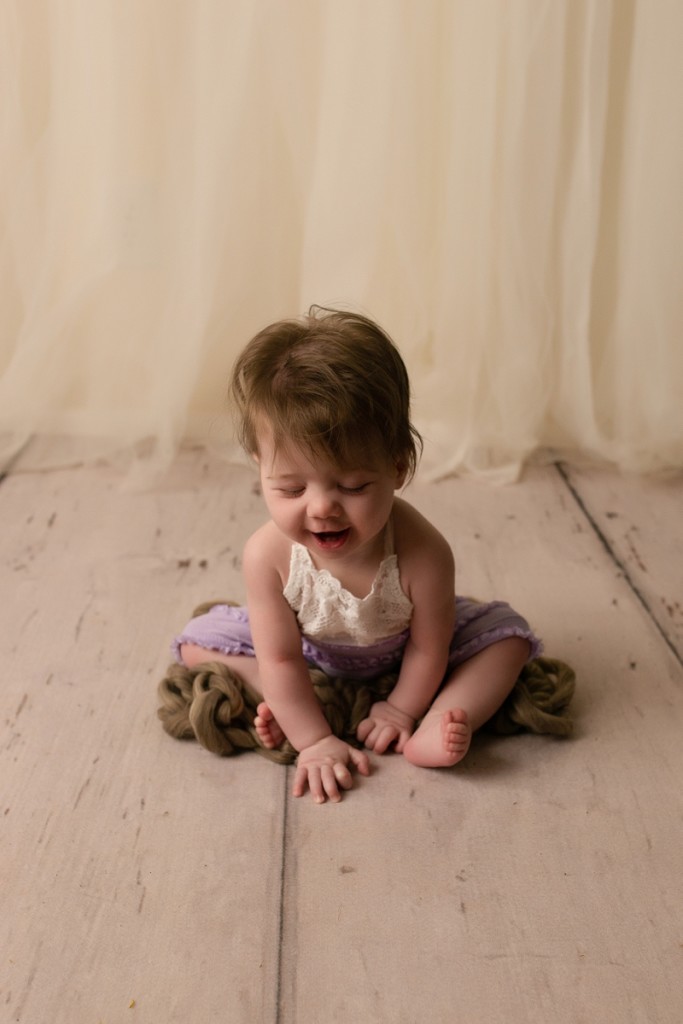 Grace Anne was tuckered out at this point during the session, but I just love these mama cuddles we caught right at the tale end of our time together.  I would have been so happy if these were the only images that we captured.  They completely melt me.
Are you looking to hire a photographer for your Natural Studio Sitting Milestone 6 month Pictures Simpsonville SC?  I'd love to serve you.  Please drop me a line and tell me about your sweet baby by clicking here.
Meet Graham and Liam who came in for their Greenville SC Timeless Studio Baby Mini Session.  I have to admit I was a bit apprehensive about doing a mini session with a 2 year old and 7 month old.  Two year olds are notorious wild cards.  I am never sure what will happen in the studio.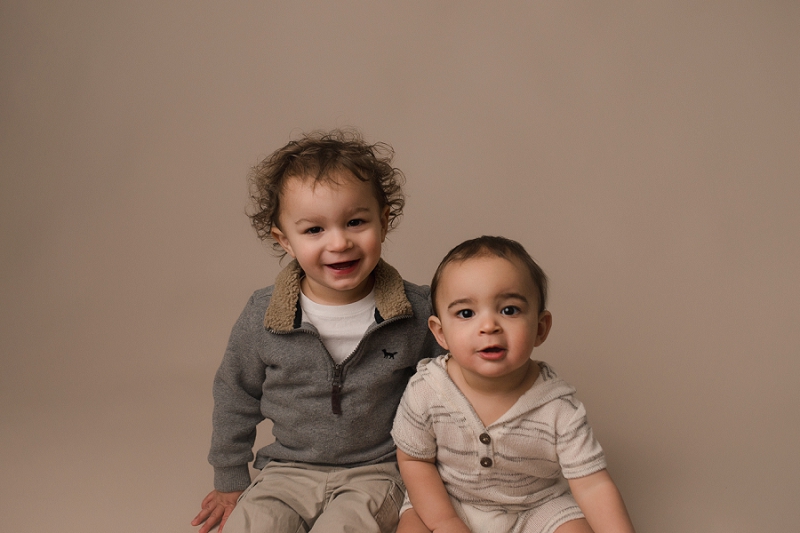 Graham was the best kind of two year old.  A little shy and reserved, but completely easy to win over with tickling, silly faces, and "driving" his brother into him like a bumper car.  I had an absolute blast playing with Graham and Liam.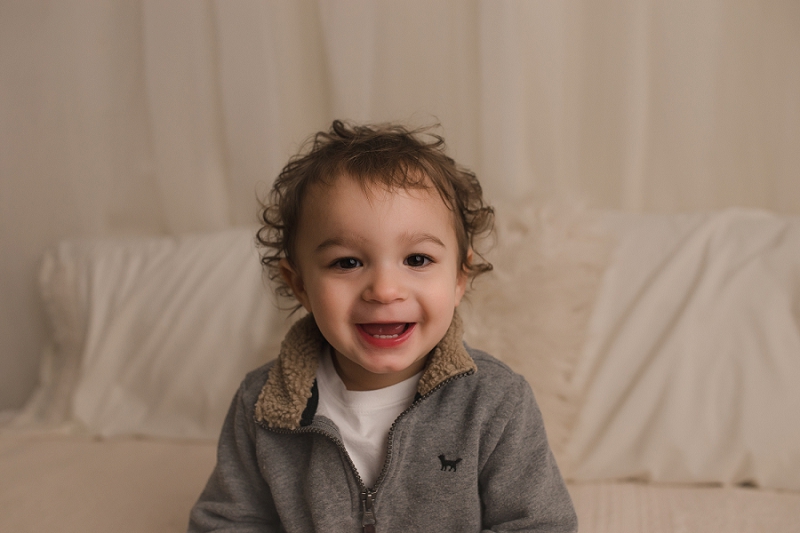 And to top it all of Graham was super obedient.  We got him to kiss and cuddle on command.  I had to be quick to click the shutter, but these sibling images are so rare to capture at two.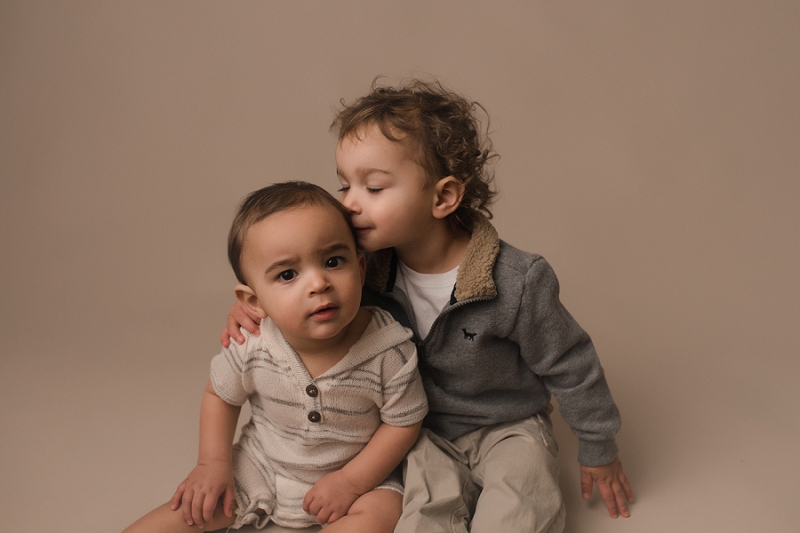 I just love the playful tenderness in this image.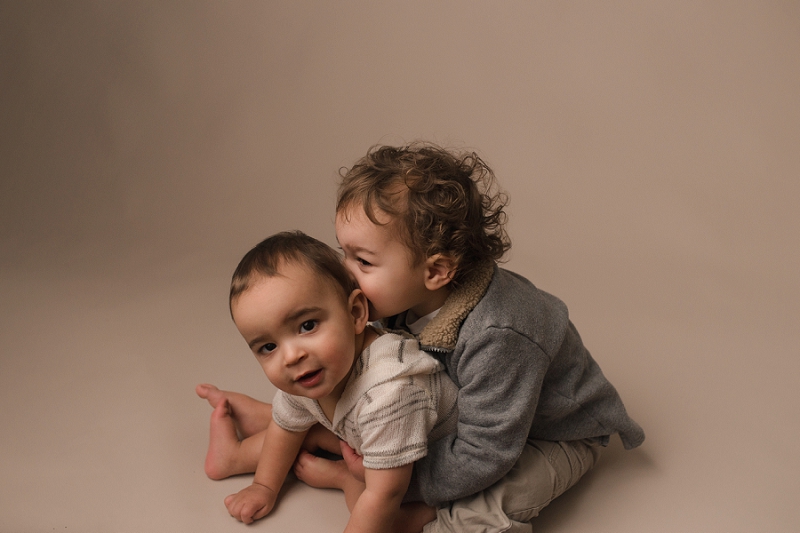 Liam seems to have the exact opposite personality as his brother.  He was a total ham for the camera.  Smiles and eye contact and even stayed seated most of the session.  But I assure you, he can crawl super fast, too!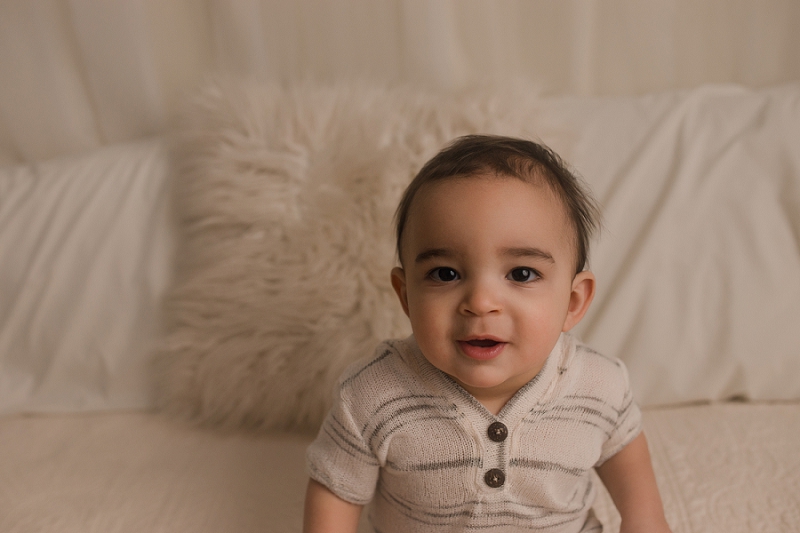 We also captured a quick family image.  I love it so much when clients want to be in the frame with their kids.  These images are memories for their children, too. Our children want to remember how we looked and, most of all, how much we loved them from the very beginning.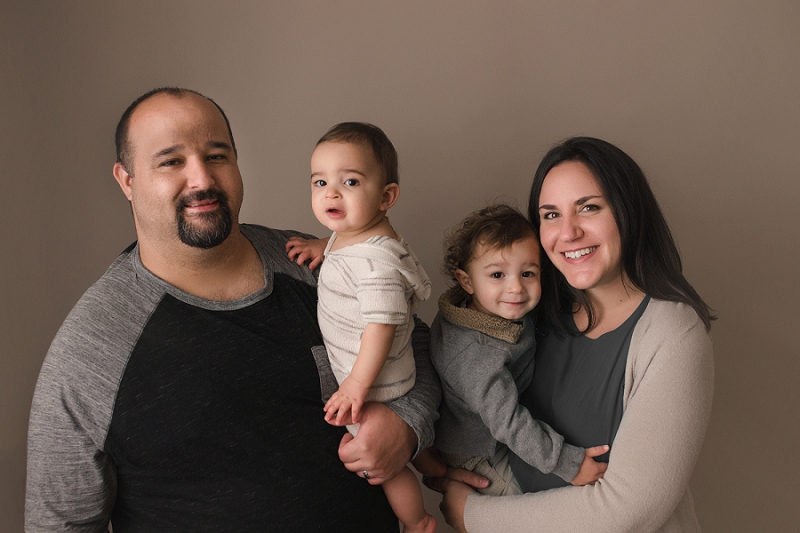 Are you looking for a quick Greenville SC Timeless Studio Baby Mini Session?  These sessions are short at just 20-30 minutes and include 5 digital files that you select after seeing the session images.  At just $149, Baby Minis are a great way to try out my services while preserving memories for your family. Click here to contact me about booking your own Greenville SC Timeless Studio Baby Mini Session today!
I was so excited to have Grace Anne back for her 3 month Baby girl Photos Greenville SC!  Nothing brings me more joy than watching my tiny clients grow up!

Grace Anne Birth Announcement from Melissa Aldrich on Vimeo.
For a flashback, here is Grace Anne's Newborn Video.  Mama wanted an ultra girly newborn session to celebrate. You can see that session blogged here.  But my favorite image is this one of Devon and Grace.  Motherhood looks stunning on Devon and you can see how tiny and protected Grace Anne is in her mama's arms.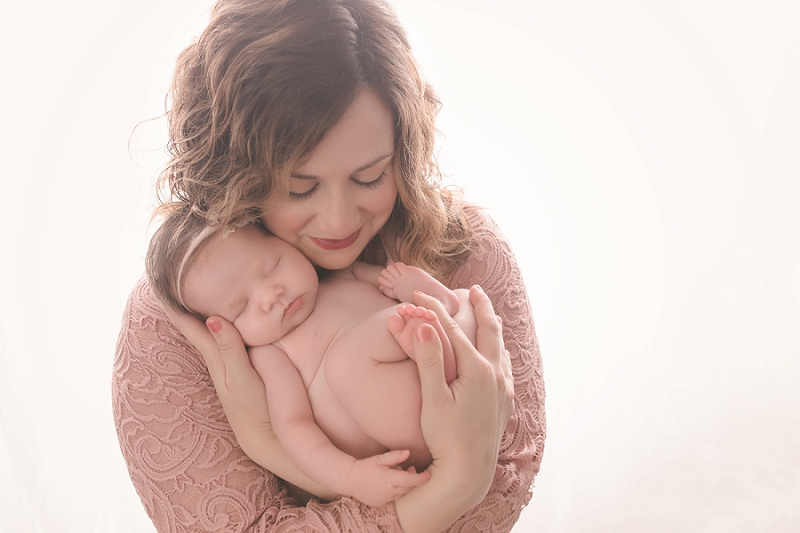 I convinced Devon to jump in just a few images for this session (even though it was more about capturing her little ones). Grace Ann was getting tired at the end of the session and just needed a little snuggle.  And I love these images too.  The joy with which Devon parents shows up so clearly here!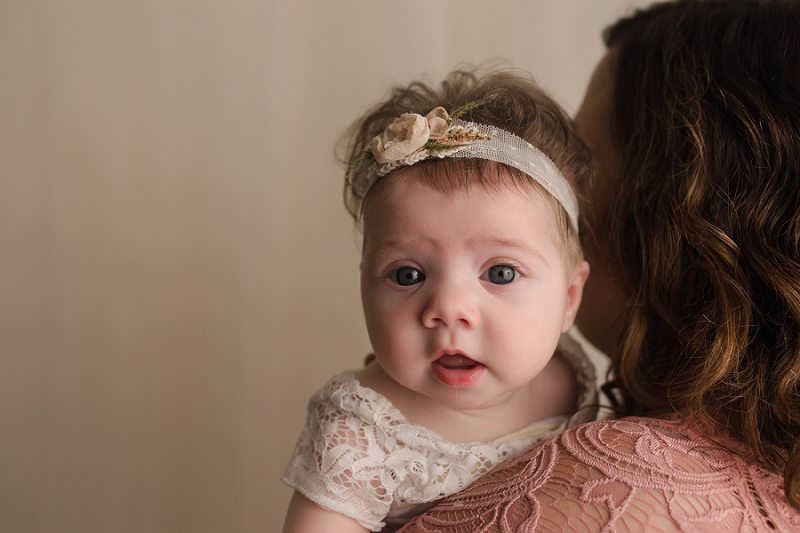 And this smile from Grace Anne totally melted me!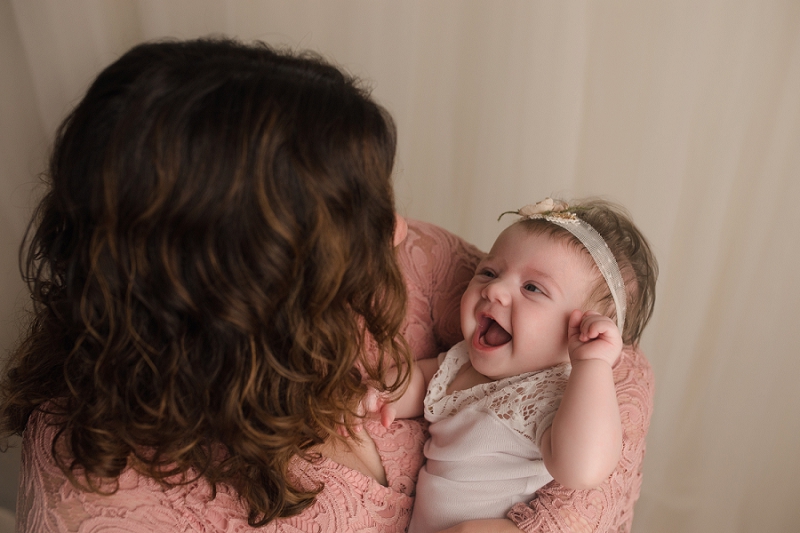 But I'm always a sucker for little details like this protective embrace.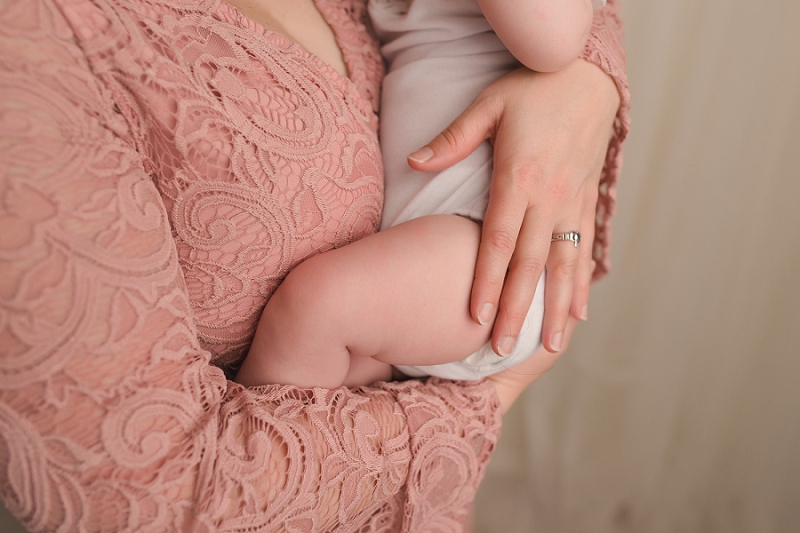 And details like these precious baby toes.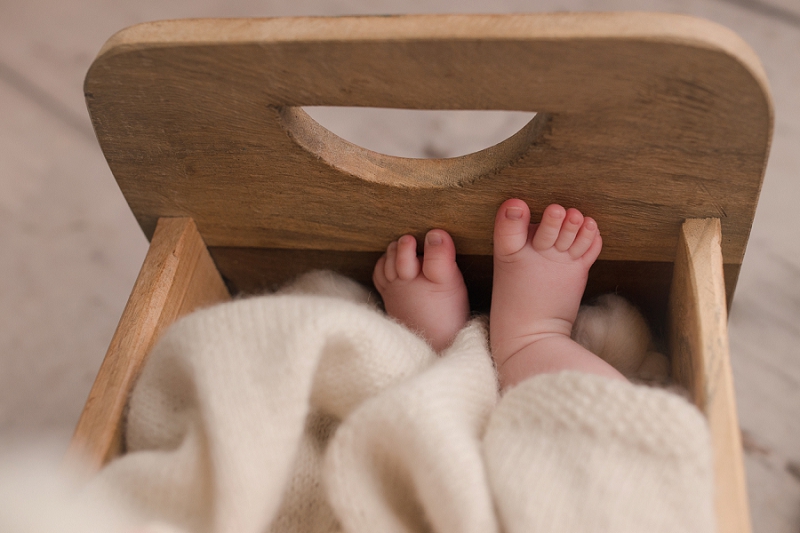 This session I got to meet big brothers Jack and Chris.  It's a challenge to get a looking at the camera photo for 3 children under three!  We have some fun ones here. So much energy!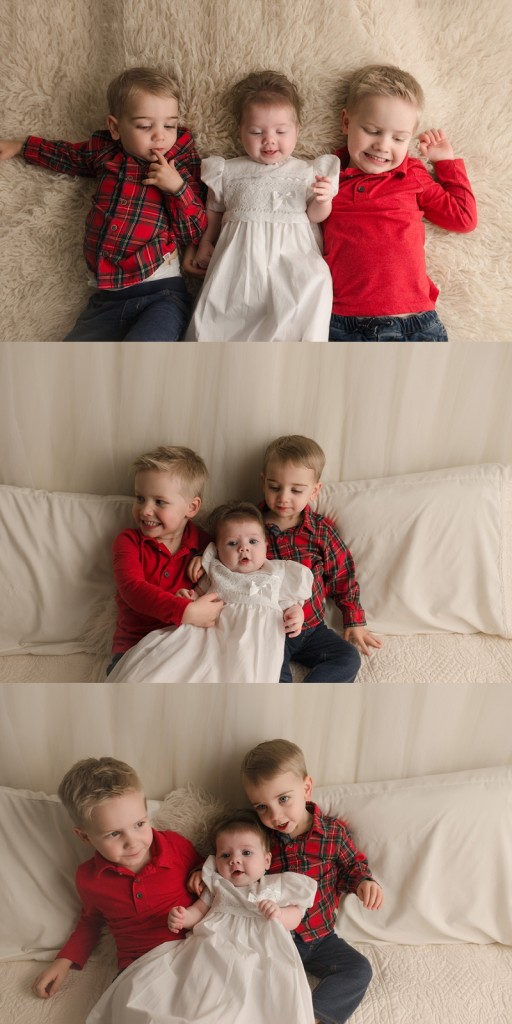 And then there's this tender moment that totally melted me.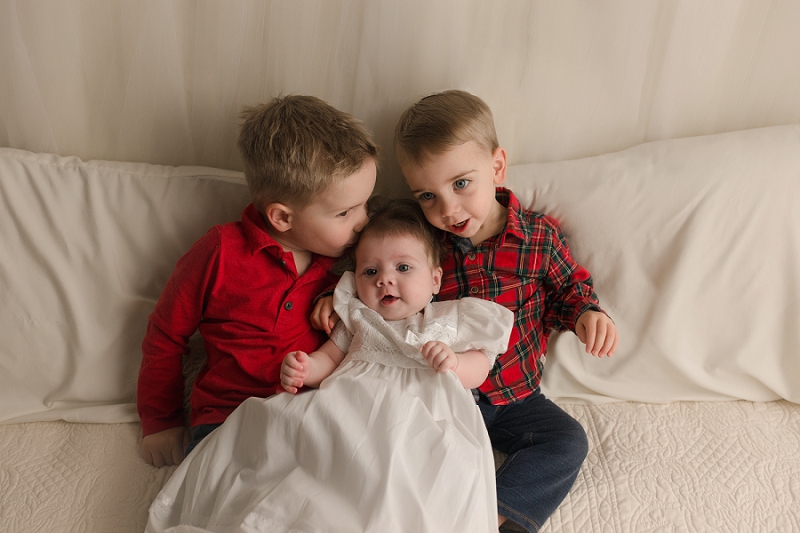 Here's a snapshot of Jack's slightly shy but hysterically fun personality. Jack's a little slow to warm up but he's a heart breaker in the making.
And then there's this snapshot of Chris's charm and love of the camera. He's a little ham!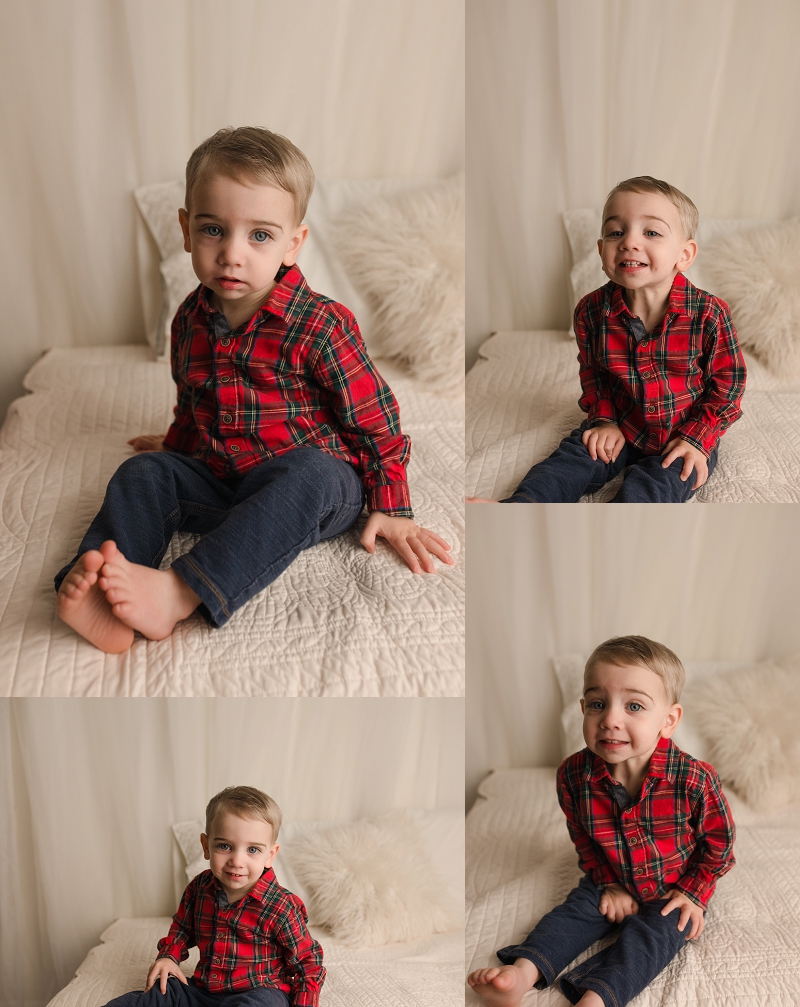 Finally, we spent the end of the session focusing on documenting Grace Anne's growth.  I love these smiles in her beautiful Christening gown.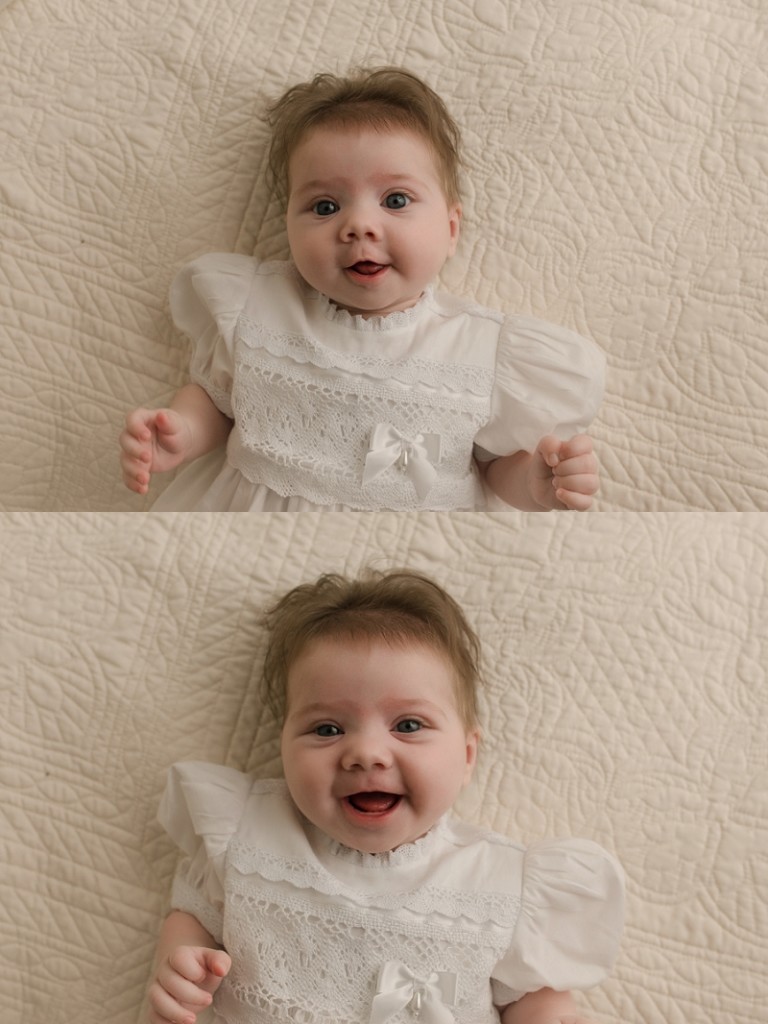 And she didn't disappoint when we changed her into this hand knit dress from my studio wardrobe.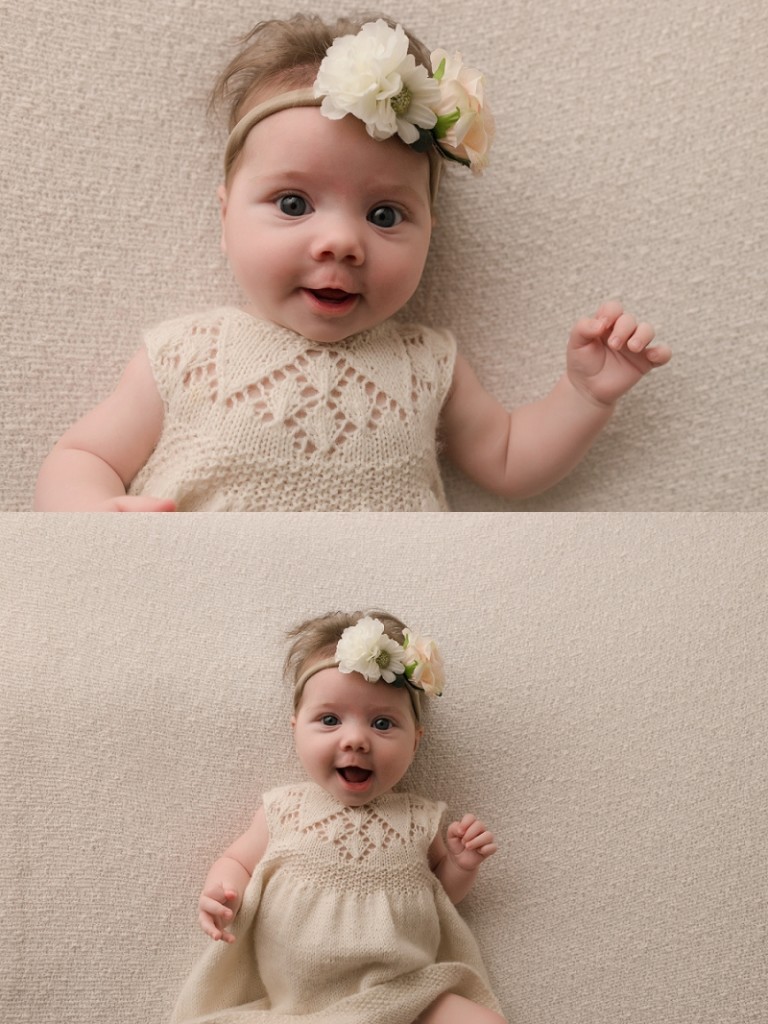 But I think mama's and my favorites were smiling in this trench bowl.  Just look at her tiny legs and precious smiles!
Looking to book a session for your 3 month Baby Girl Photos Greenville SC (or baby boy!)?  I'd love to mark the milestones with you.  Contact me here today and tell me all about your dream session.
I can't tell you how much fun it is to be the Greenville SC Simple Timeless Modern Studio Photographer for Reagan, Catherine, and their sweet mama Marie.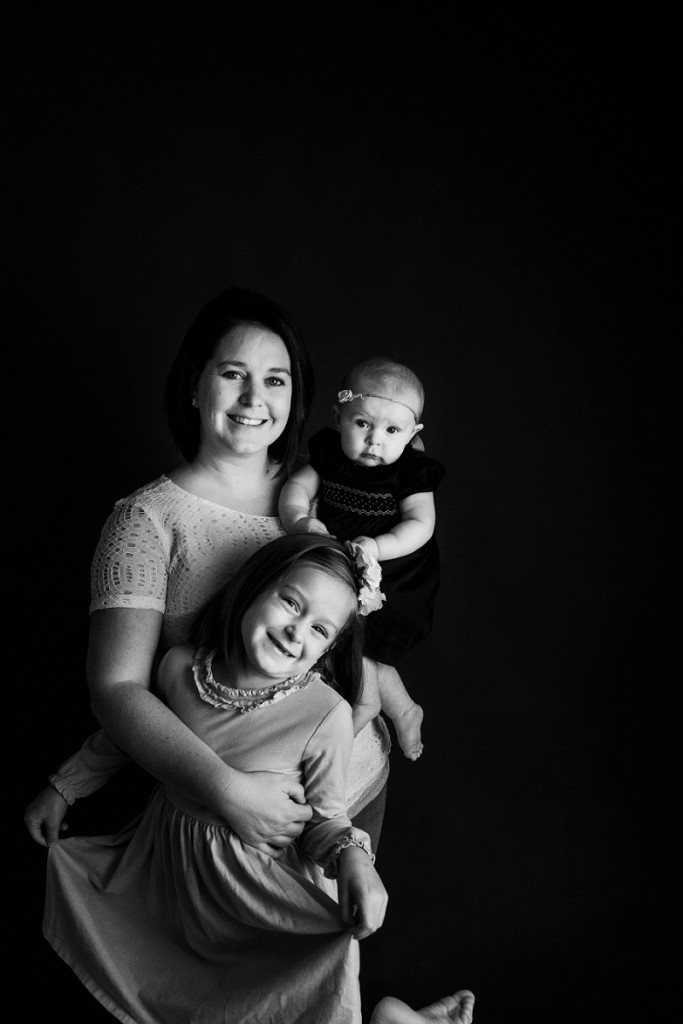 First, you have Reagan who I first met at Catherine's newborn photography session which you can see here. But there's a flashback image here below as well.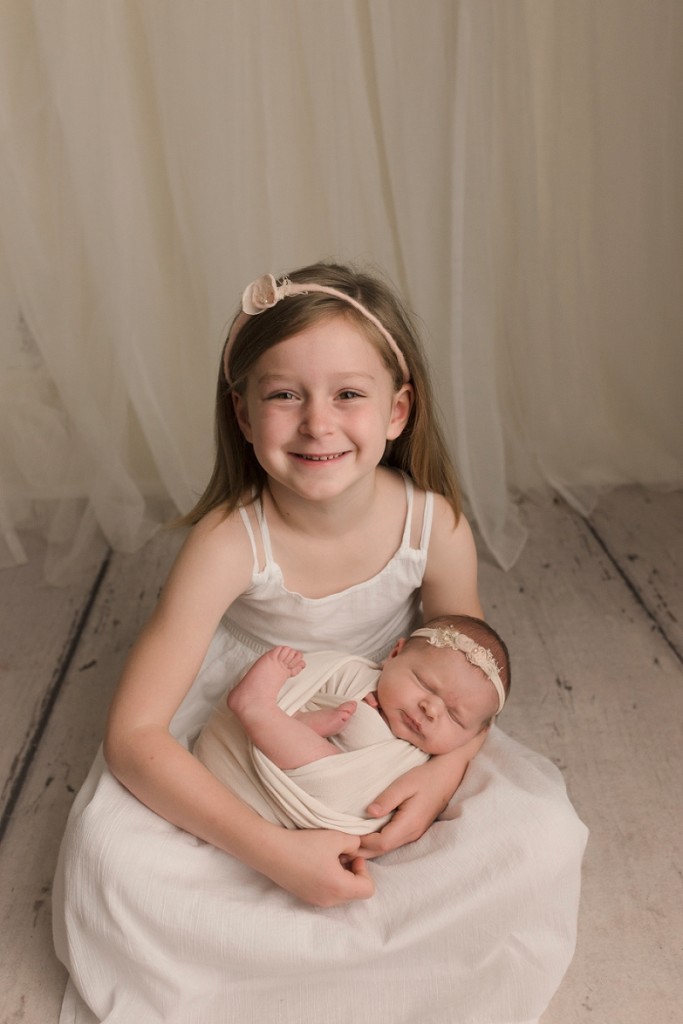 This girl is an absolute delight!  Reagan is bright, funny, and quirky in all the best six year old ways.  At the beginning of her session, Reagan informed me that she was loving first grade and had become a big girl by not using her fingers for her math.  It made me laugh out loud!
Then, as Marie says, there's the graduate degree baby in between these girls. 😉  But as you can see, it didn't stop an instant bond for this precious family.  Just look!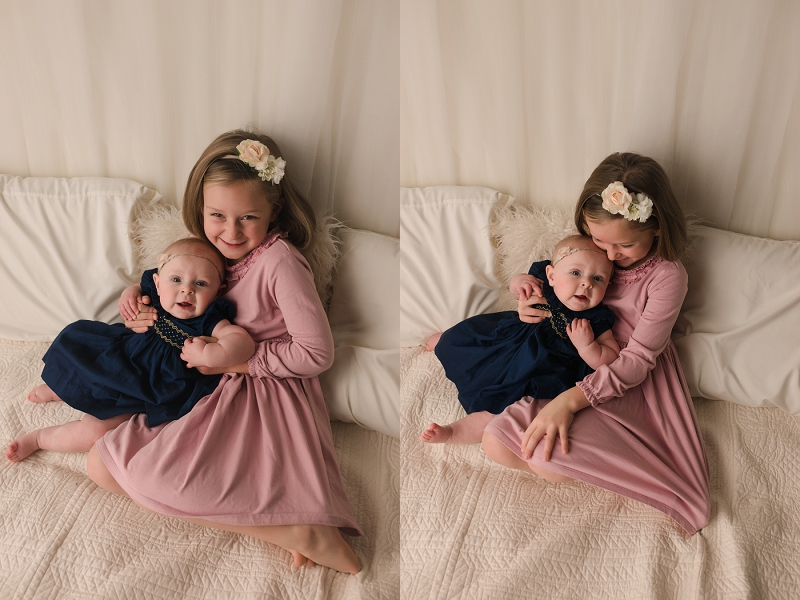 Finally, here's baby Catherine.  She's an absolute delight with this sweet cheeks.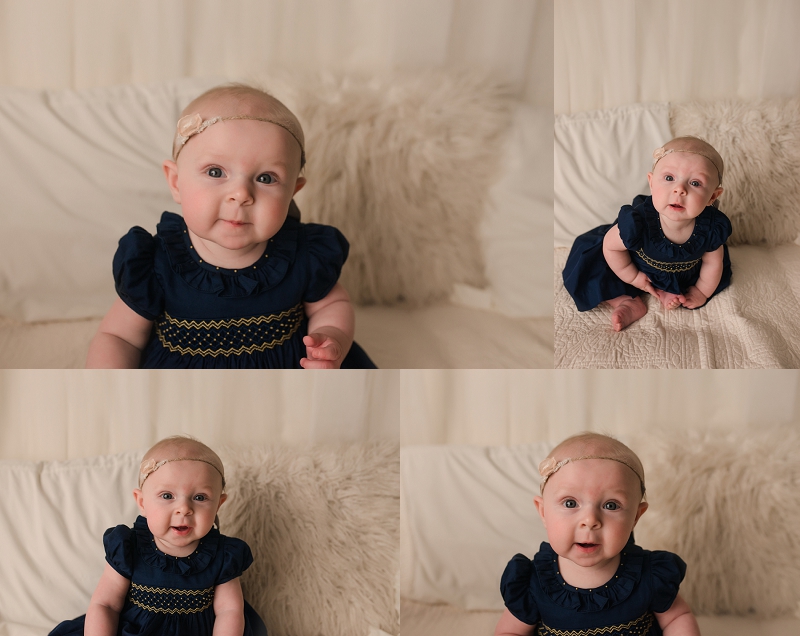 But no one can make her smile like big sister Reagan who may have been standing behind me on almost all of these images.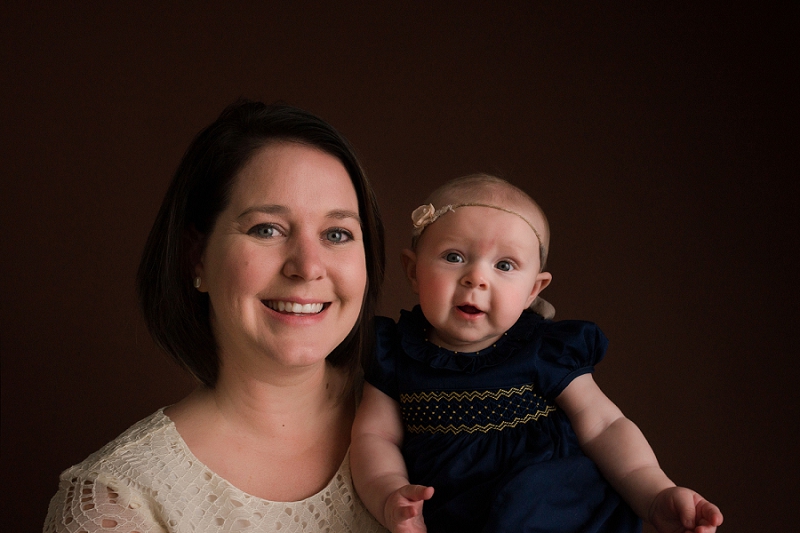 As you can see, their bond is just priceless already.  I mean just look at how much they adore each other here!
We took these images around Christmas and I just adore these sister dresses that Reagan picked out.  The nativity skirt on Catherine's is just gorgeous.  And Reagan's is a soft knit that is perfect for an active girl.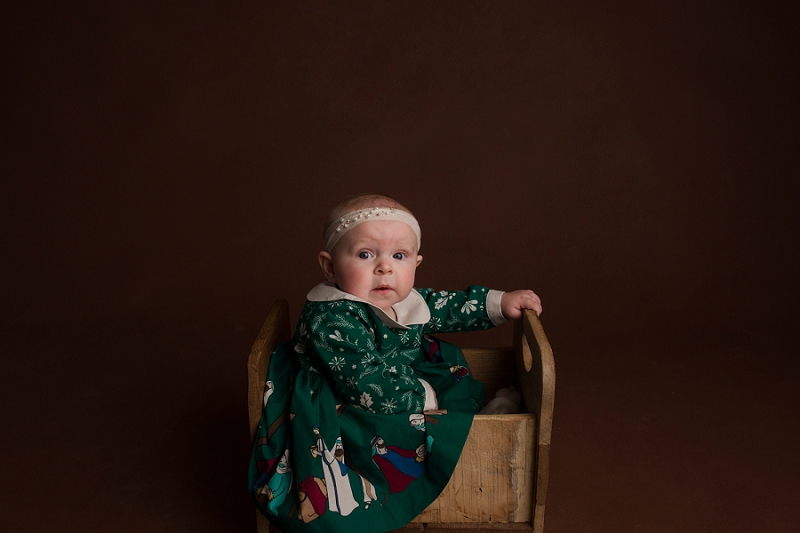 Marie catapulted herself to favorite client ever when she selected this image for her collection.  This face is hysterical.  I love when clients want to remember all the faces.  Don't worry, we picked Catherine right up after I took this quick snap!  I don't like crying babies ither.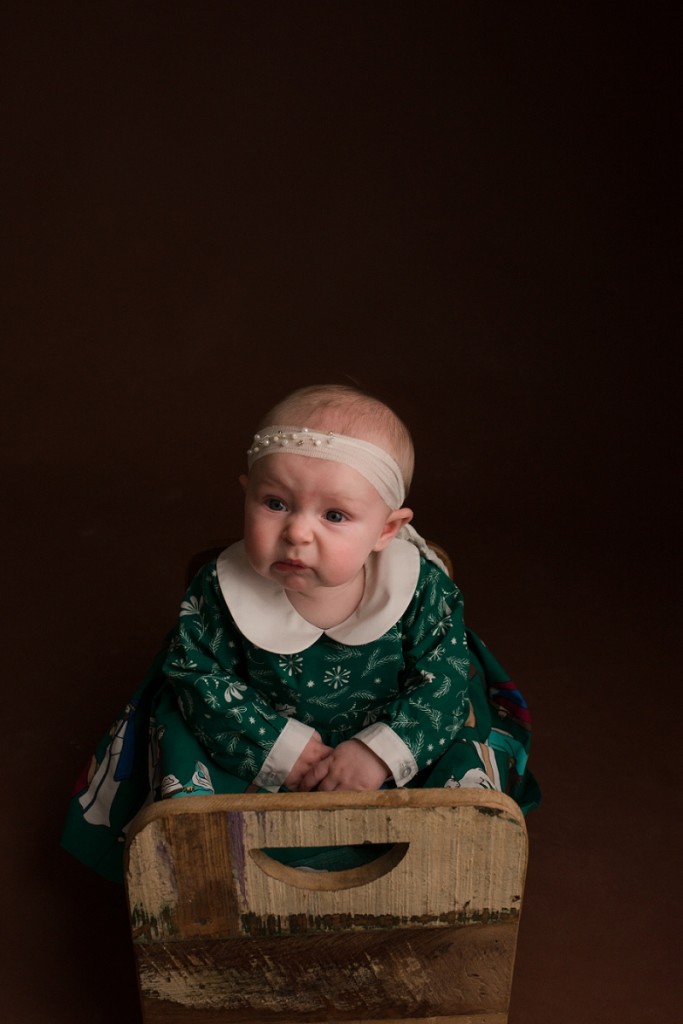 We also had some fun at the end of this session creating a Gingerbread image for their Christmas card.  I just love these!
Are you interested in a studio session for your sweet little ones? I'd love to hear about your littles and get to know your studio session vision. Contact me here to tell me your story.