Babies
Are you tired of over done cake smashes and loving for a more Fresh Timeless Emotional Cake Smash Photography Simpsonville SC look? I love a pretty set (as you can see below), but for me photography is really about capturing the essence and personality of a person as they are right in that moment. Nowhere is this emotional side of my photographer more visible than in a cake smash. One year olds FEEL it all… and I shoot it all! Because I know, you'll want to remember it all someday soon.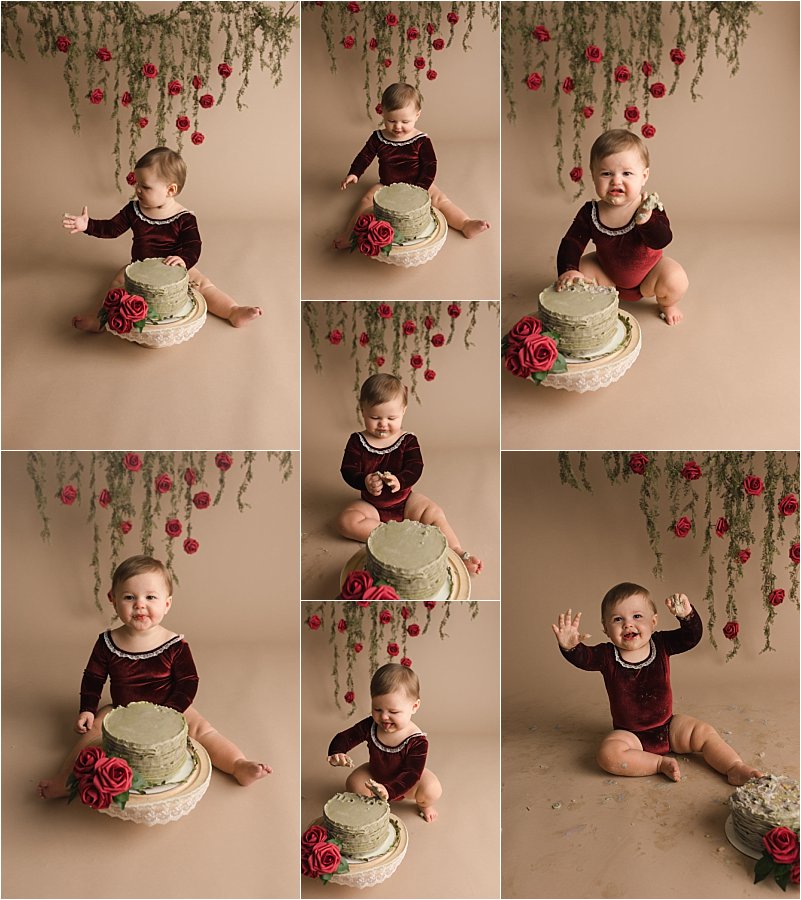 Reagan was feeling all kinds of ways about her cake above. And as I scan through all of those photos I took experience all of her emotions. I laugh at Reagan's disgust at the texture of frosting. Then, I smile over her surprised look at the taste of frosting. I celebrate her joy at actually eating this cake. It's just a treat for my feelings. This is what a good day looks like. And this is what I want to capture, not perfectly posed moments with sets so stunning I can hardly find your baby.

So what's included in a cake smash session with me?
First, time! A typical cake smash takes 60-90 minutes. I don't try to rush your little one, regardless of whether they need extra snuggles or extra time to explore their cake.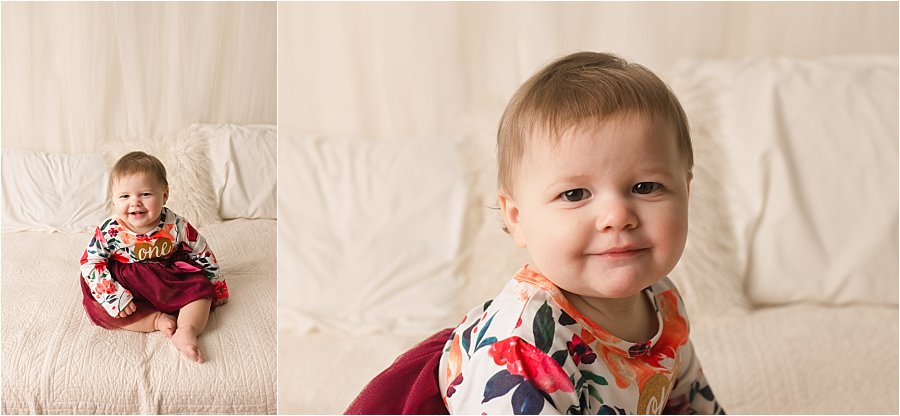 Second, cake! Christine from Baking Sweet Scents makes you a lovely white tiered naked cake that is included in your session fee. If you'd like to customize it like this one, then you can do so for an additional fee.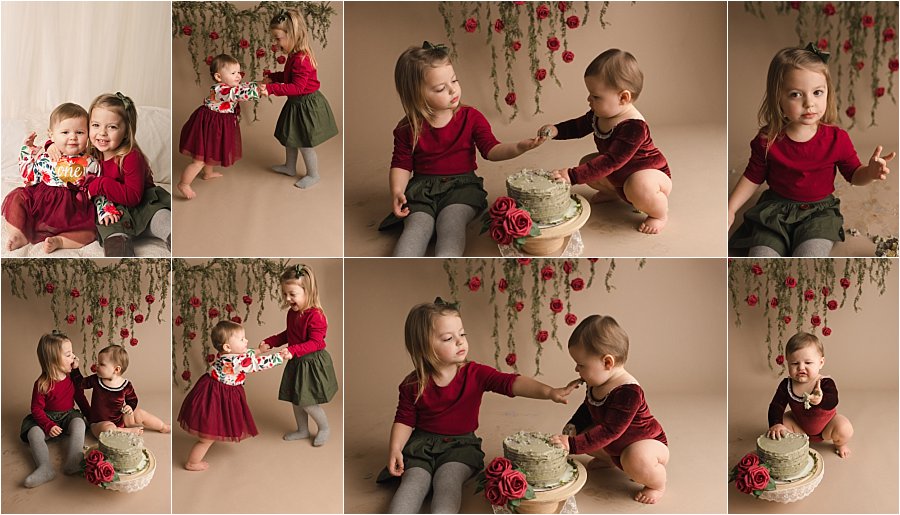 Finally, you have the right to choose. You get to choose whether you want a budget session with 15 images or an extravagant session where you get every image we produce. And you get to select the images in your package.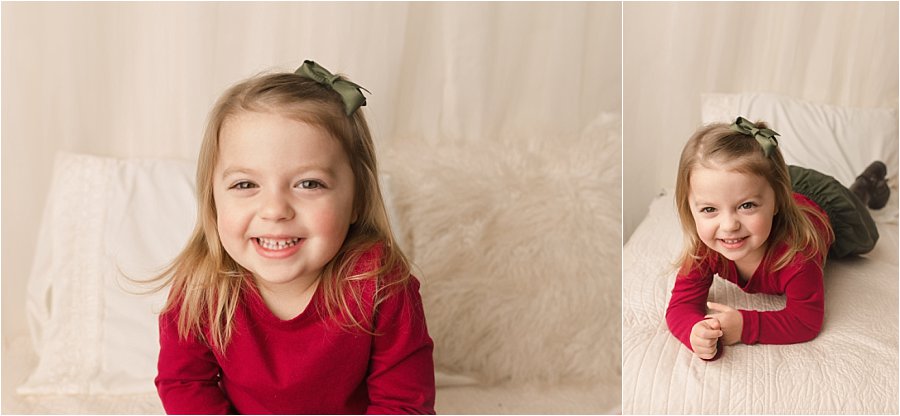 And did I mention that family and a bubble bath are included as well?! Does this sound like the Fresh Timeless Emotional Cake Smash Photography Simpsonville SCn you're dreaming of for your little one? I'd love to capture all their little expressions. Contact me by clicking here.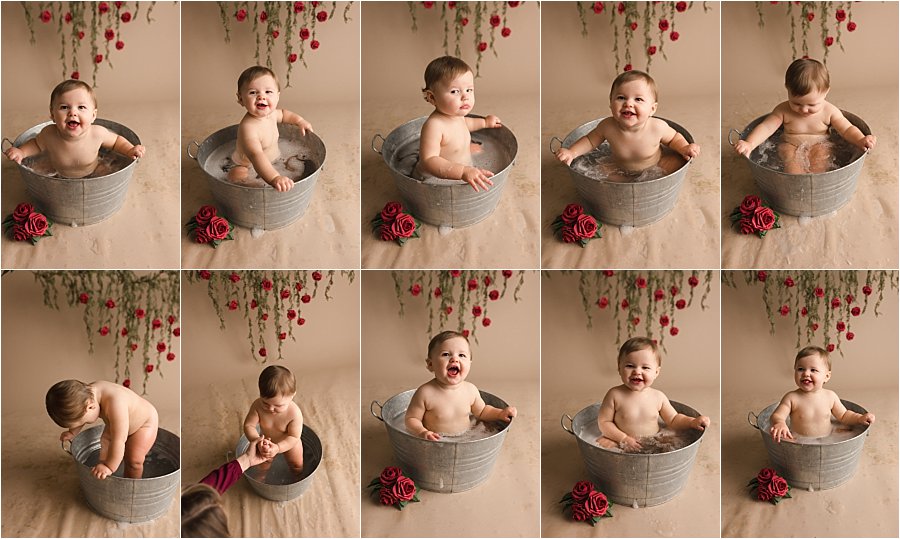 Sometimes you just need a few pictures of your little one in Simple Studio Baby Mini Photo Session Greer SC. You don't need anything fancy.  You just want a few images to capture your baby's chunky thighs. Or maybe it's their new smiles.  Or maybe it's sitting up or crawling.  And for some reason, your cell phone just isn't doing the job you wanted.  These are great reason to book a Milestone Mini Session.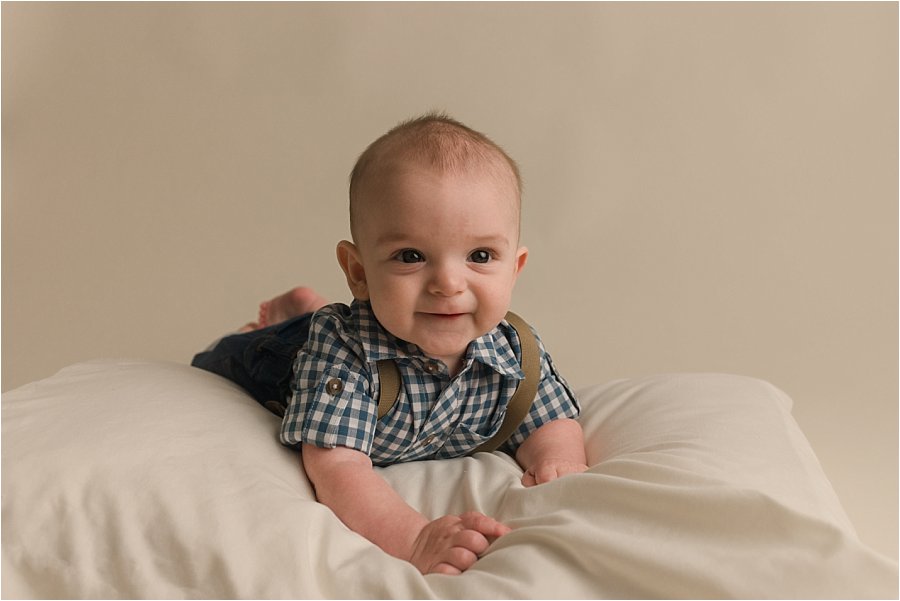 Annette's primary reason for booking this session for Andrew at precisely five month old was to recreate similar images to the ones she had of her daughters at the same age.  I love this idea!
Andrew's Simple Studio Baby Mini Photo Session Greer SC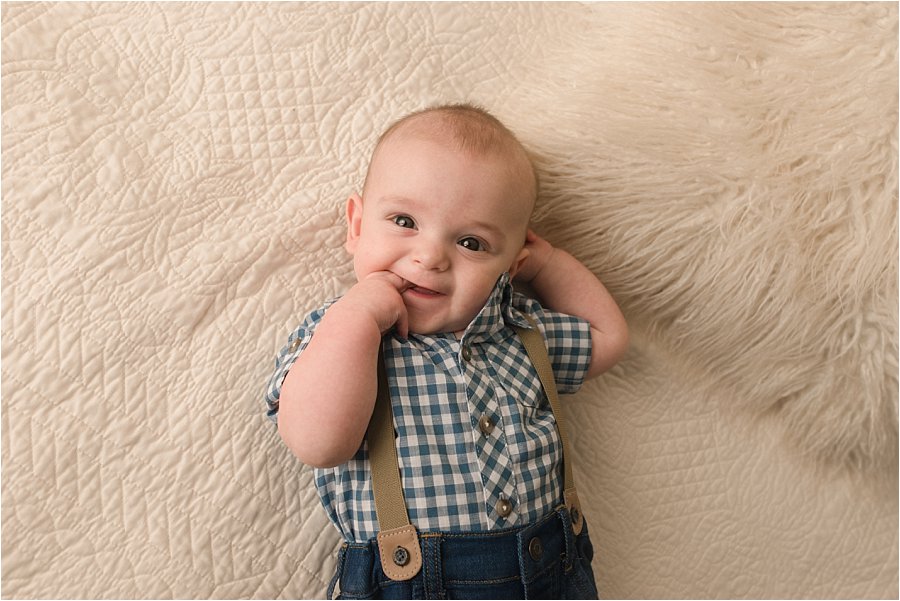 At five months, Andrew hadn't yet reached his sitting milestone, but he LOVED being on his tummy.  So we focused the first part of our mini session on this milestone. Isn't he the absolute sweetest in this hat that his daddy picked out for him?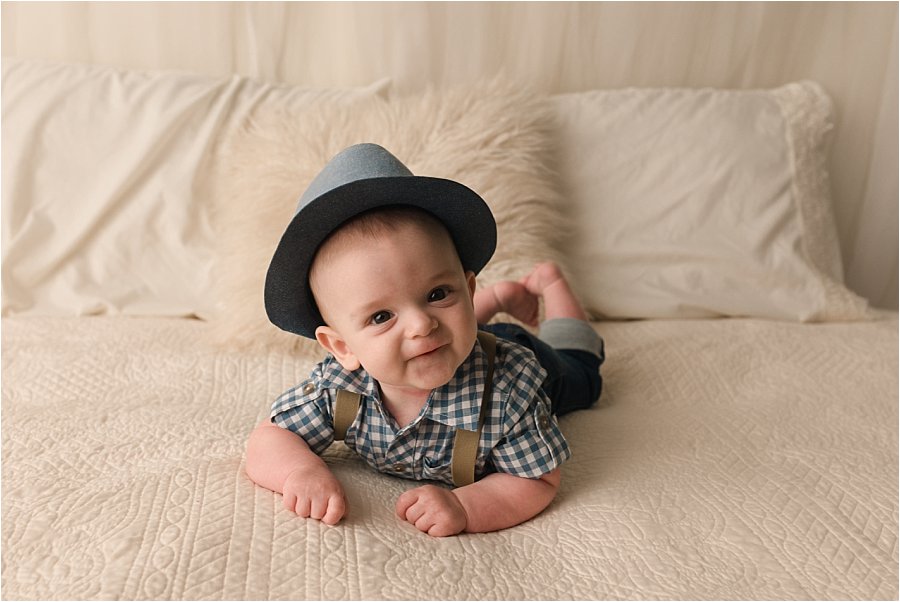 Swoon! I love a baby in a hat.  Add on the suspenders and I'm completely bowled over with cuteness.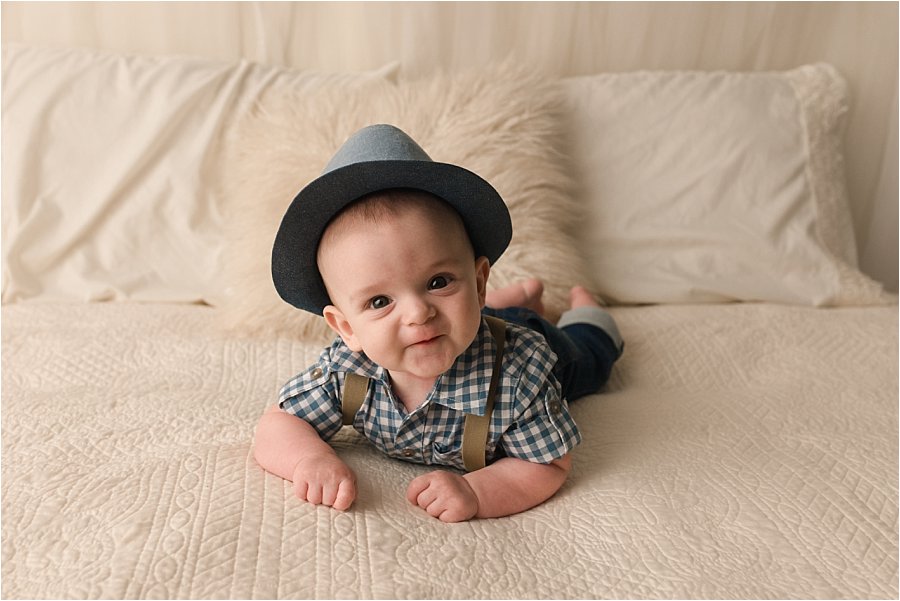 And then we did the images of Andrew to match his sisters's five month images.  A simple set up on a pillow to show your baby in all their cuteness.  This isn't my idea, but I love it nonetheless.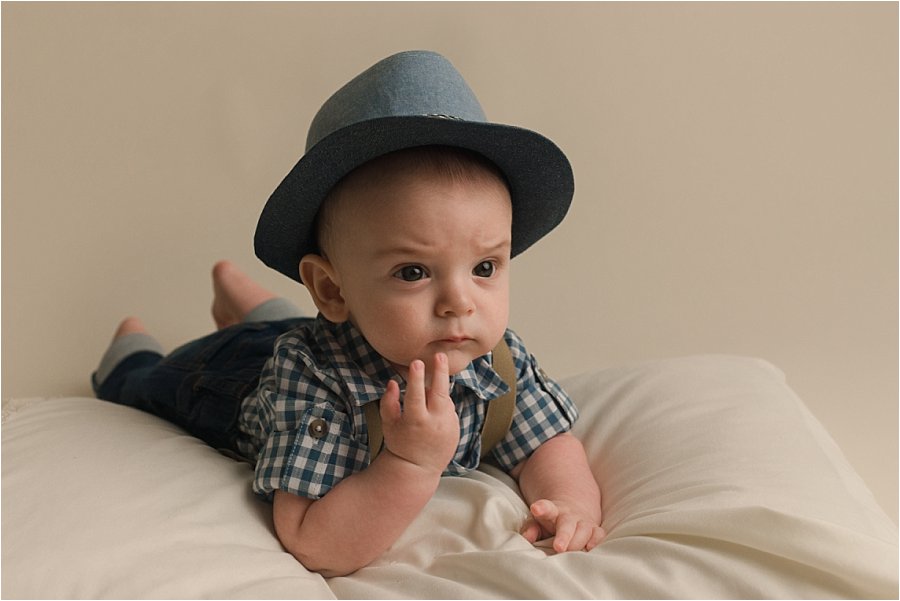 This thinker pose was all Andrew. I laughed so hard I had to put my camera down.  It's always amazing to me that even tiny humans are filled with tons of personality.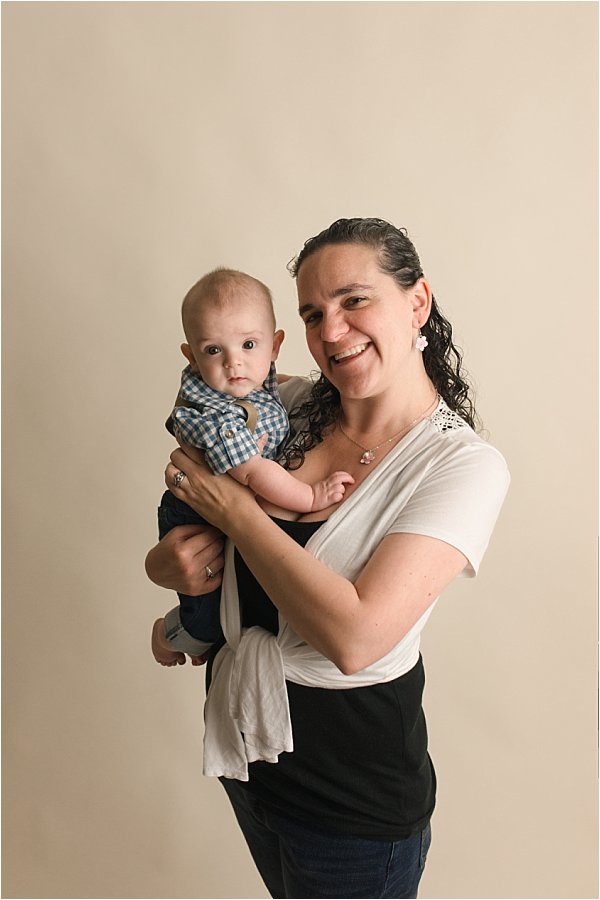 Finally, I finished the session with some images of Annette and Andrew.  Annette confided in me that it was her birthday!  So I had to document their love for each other!  Happy birthday, Annette!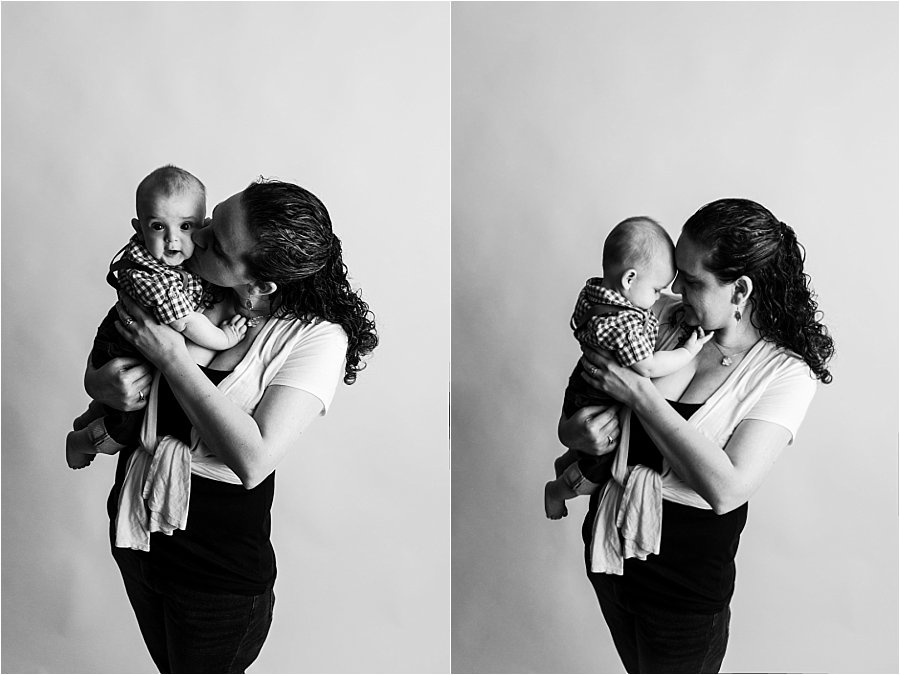 Interested in booking your own mini session for your baby?  I'd love to be able to serve you.  Click here and tell me all about the special things you never want to forget!
Eli had a a wonderful time at his Woodland Inspired Cake Smash Photography Greenville SC!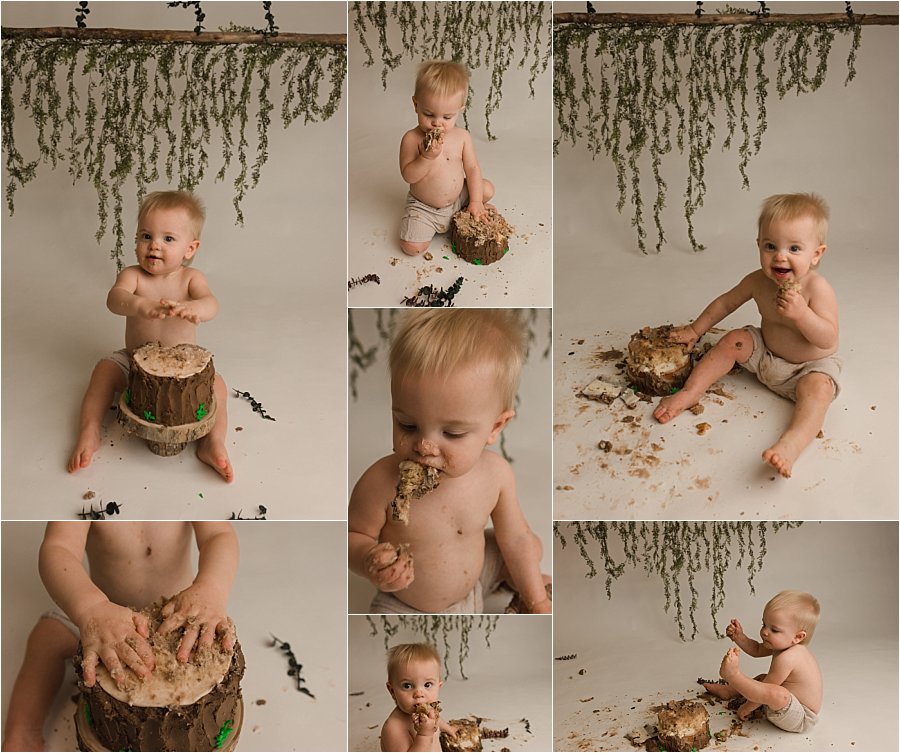 Eli's Mom Danielle requested this cute set. The moss background, stump cake stand, and simple diaper cover are studio standards. I use these all the time.  But the cake from Christine of Baking Sweets Scents really made this set! Danielle had an inspiration image and Christine made it happen.  A Baking Sweet Scents semi-naked cake is included in every cake smash session, but a special request like this can be added into your session investment if desired.  As you can see, Eli thinks that Christine's cake is amazing.  He smeared it everywhere and ate fistfuls!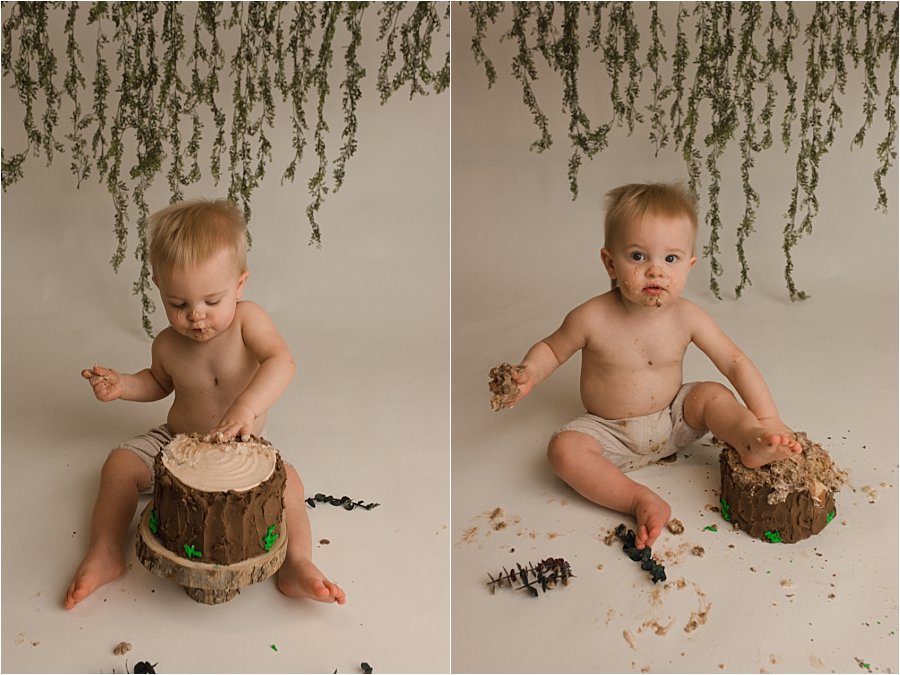 What a mess he made!  Watching babies react to the cake in so many different ways is my favorite part of every cake smash session. The range of reactions is hysterical: from digging in to being disgusted with the cake to crying because they have sticky stuff all over their hands the reactions are so varied.  I love capturing all of the emotions one year old have.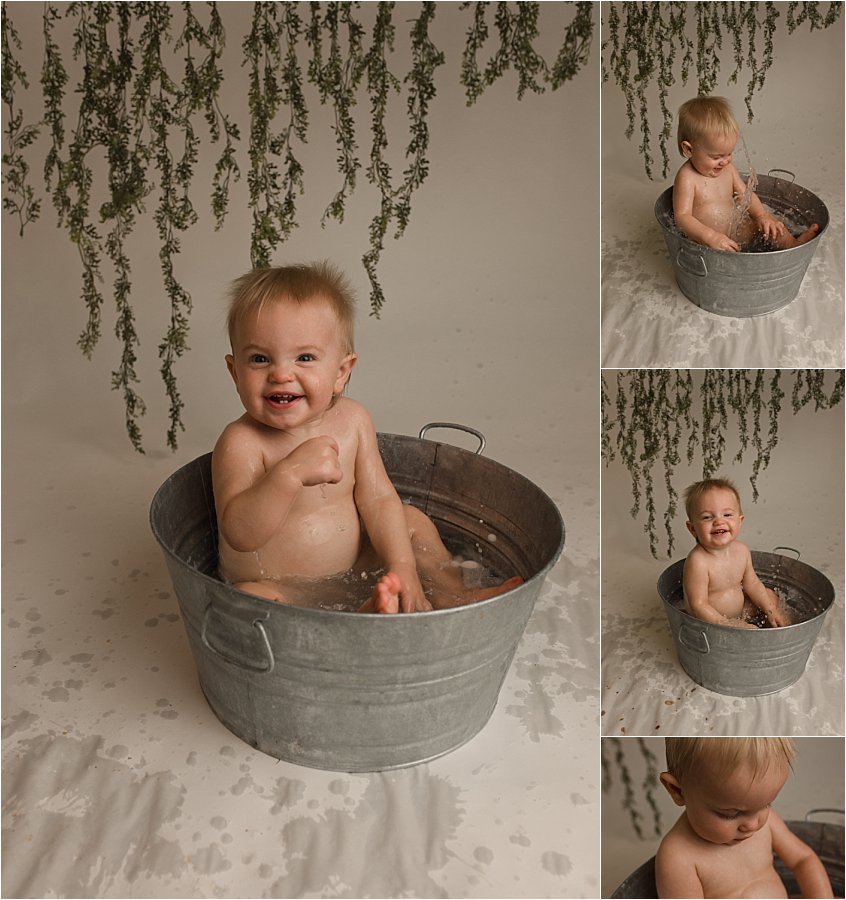 But even if the little ones cry during cake, usually a bubble bath cheers them up! It also gives you more opportunities for fun photos of your little one.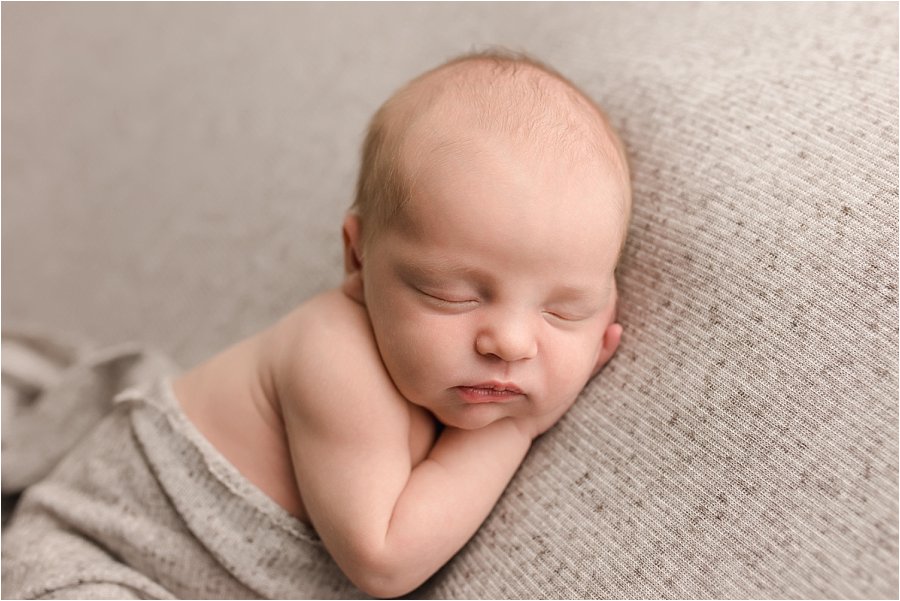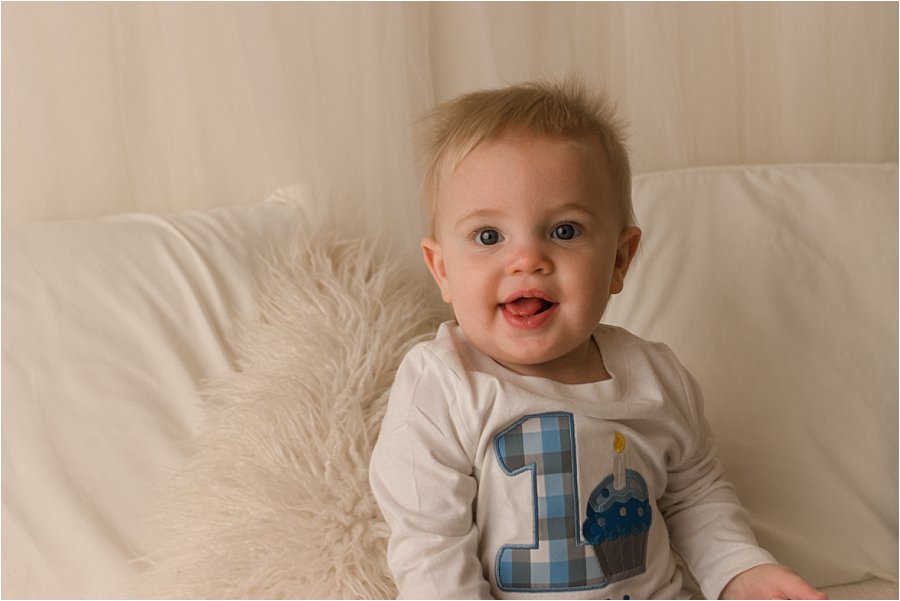 This is my fourth year photographing this family. You can see his brother's Samuel in Newborn and Cake Smash photos here. And here's an image from Eli's Newborn session. But look at how little he was! They grow so much in the first year.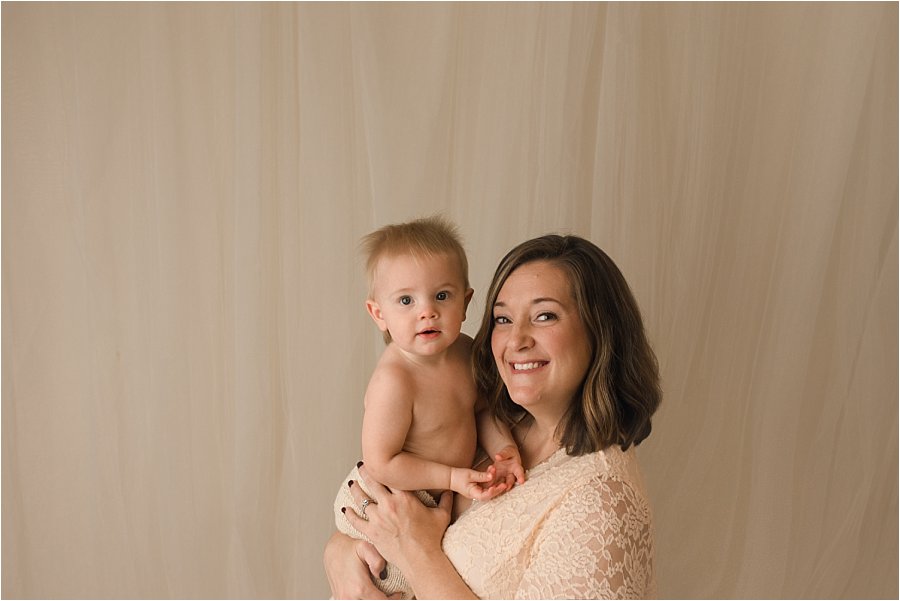 One of my favorite parts of working with Danielle is that she always chooses to be in images. She knows that her babies just want to see how much she loved them. She knows her babies think she is beautiful. It's a small act of bravery for Danielle, but it's a huge gift to her children.

Looking to do your own Woodland Inspired Cake Smash Photography Greenville SC? I'd love to serve you.  Click here to tell me about your dream session.
I love this Simple Classic Studio 3 Month Baby Photography session! Sweet little Abel is a repeat client. You can see his mama Whitney's Maternity session here and also Abel's newborn session here. Let's flashback a second with this first photo to his newborn session. Wasn't he simply the sweetest?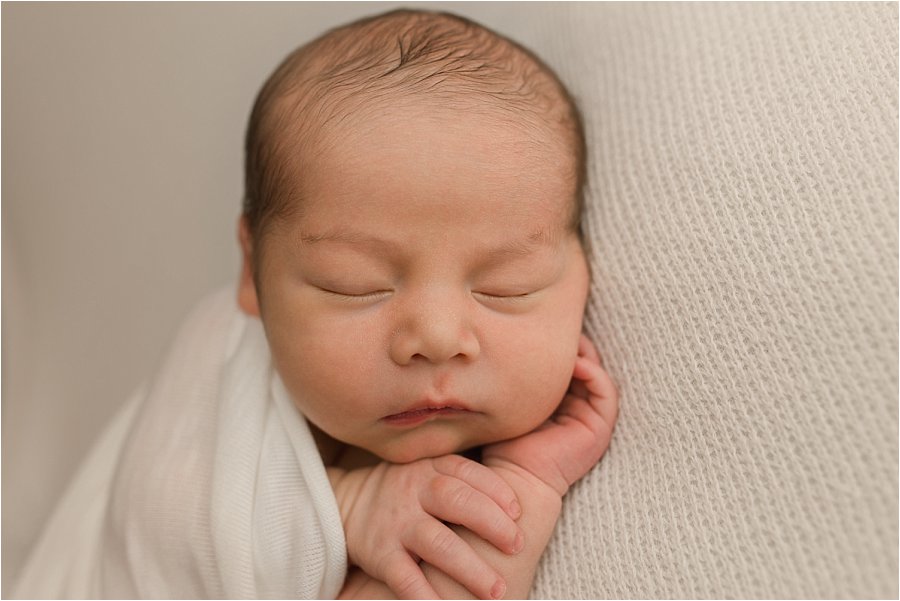 But look how much he's grown? Look at these smiles for mama and me!


I see newborn babies, six month olds, and 9 month olds quite regularly in the studio. But not as many people book 3 month old sessions, which is a shame! Babies are at their squishiest and most smiley at three month old. Plus their other facial expressions are also hilarious. Just look at the squishy quizzical and death stares Abel gave me below.  Mama Whitney may have just stolen his pacifier. I promise Abel is a happy little guy, but these crack me up!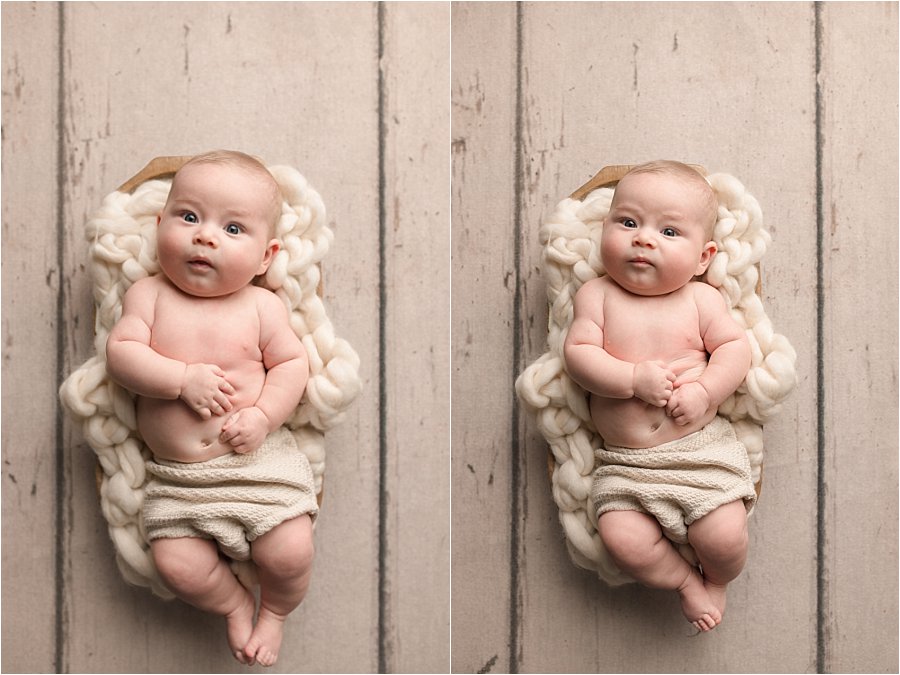 I let me client pick their favorite images from each session. You never have to deal with 15 (or 30) images that I picked, as you'll always receive your very favorites. I was so happy Whitney picked the grumpy faces above as well as these sweet detail images below. And if you can't decide on your favorite images, you are always able to purchase the whole gallery.

Did I mention that three month old babies have THE BEST facial expressions? Look at these!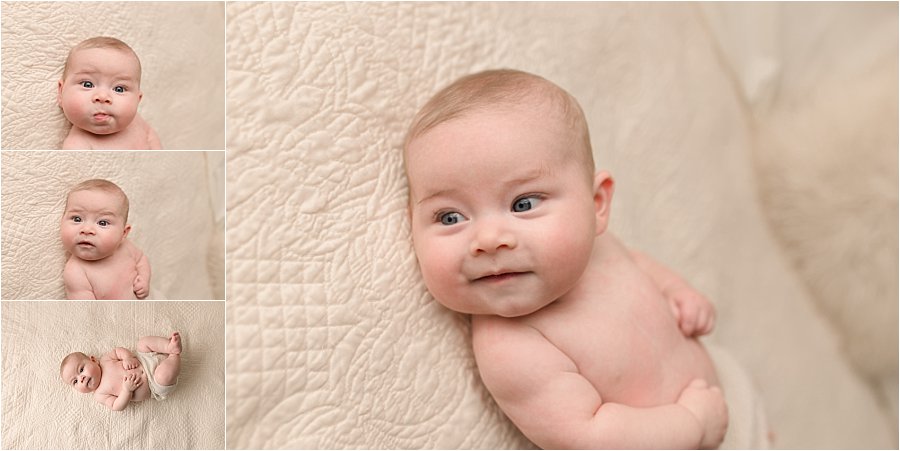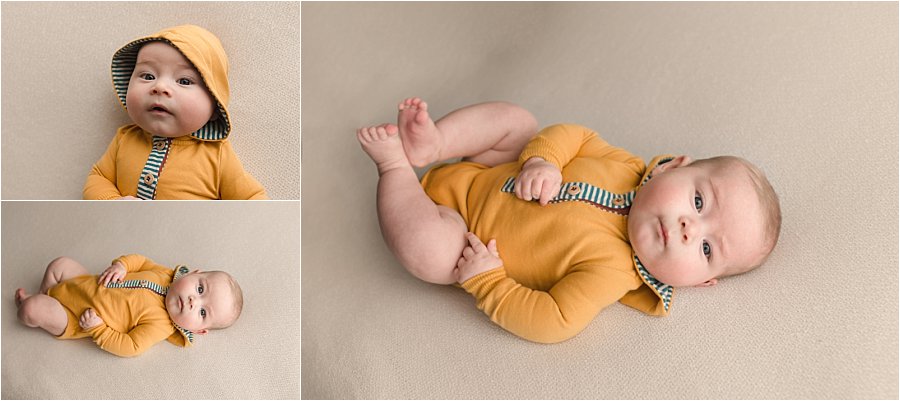 But my very favorite image from the whole session is the one I took at the tail end of Whitney with Abel. She wasn't dressed for pictures or expecting me to point the camera at her, but it doesn't matter. All I can see here is the sheer overwhelming love she feels for her boy.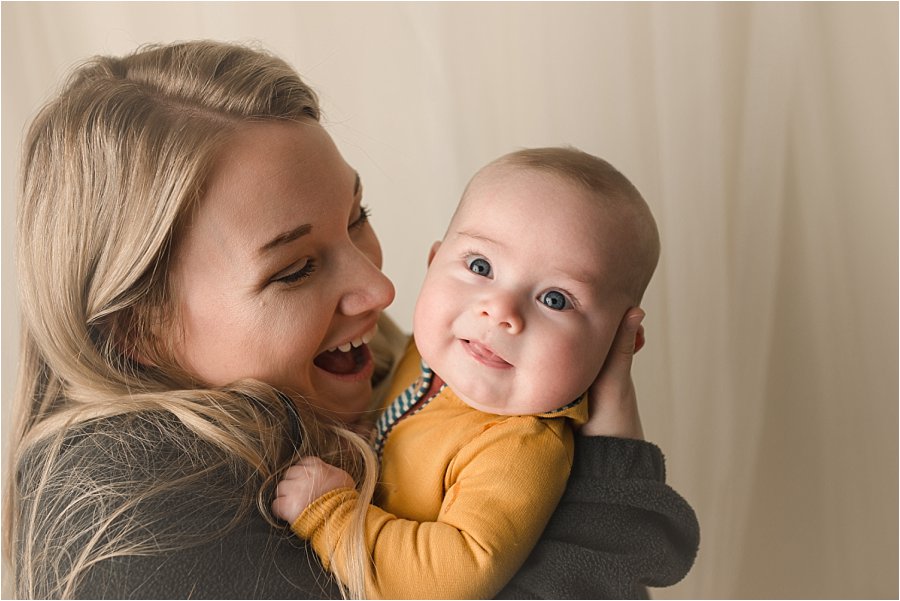 Looking to book your own sessions for your baby? I'd love to be considered to serve you. Drop me a line by clicking here and telling me what you most want to remember about your little one.
My favorite part of taking Timeless Simple Six Month Studio Baby Pictures Simpsonville SC is getting to know these babies and their family. This little guy is Lachlan. He is a miracle. His story isn't mine to tell, but there was an extensive surgery and a lengthy NICU stay and lots of prayers and tears. I was able to photograph Lachlan at a little over a month old. This is one of my favorite sets of his images. You can see the rest of Lachlan's images by clicking here.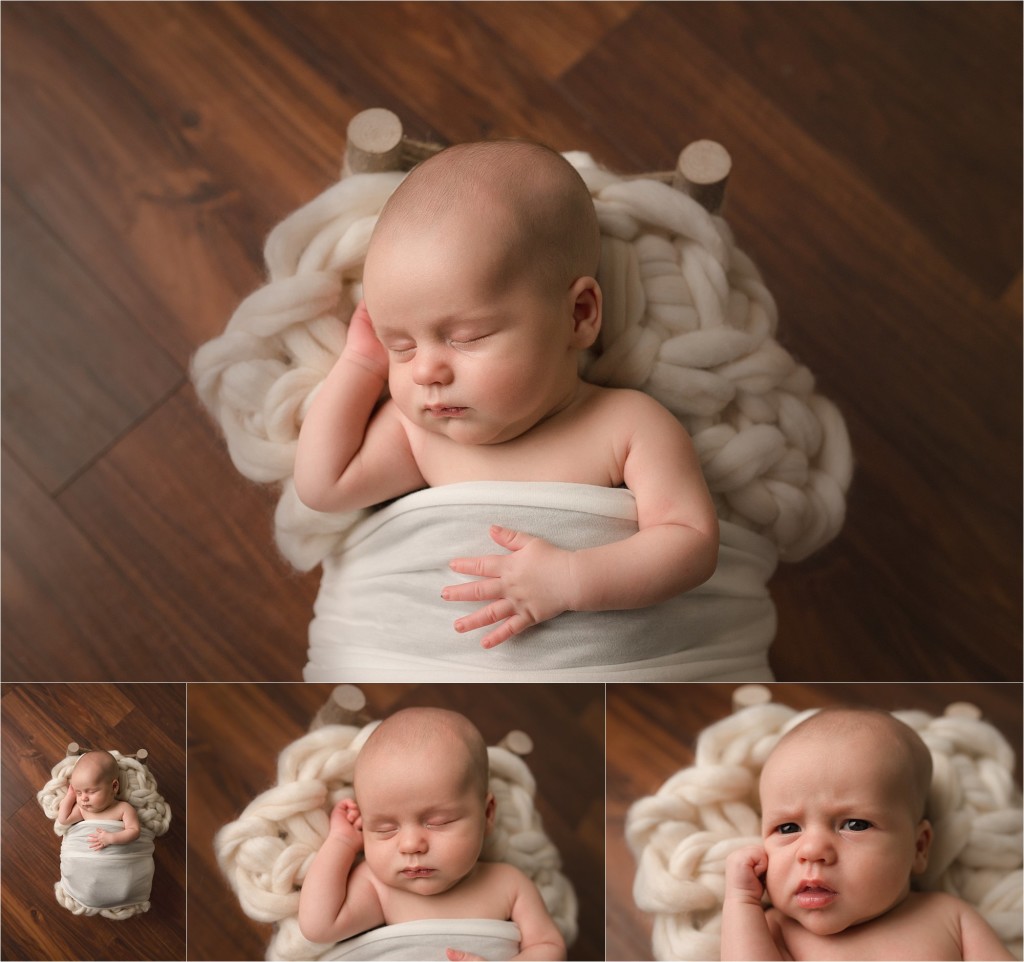 You can imagine my joy when I got to see Lachlan again at 6 months old!  There were so many uncertainties with his voice and swallowing and just seeing him here in the studio and hearing him hum, well, frankly it made my year.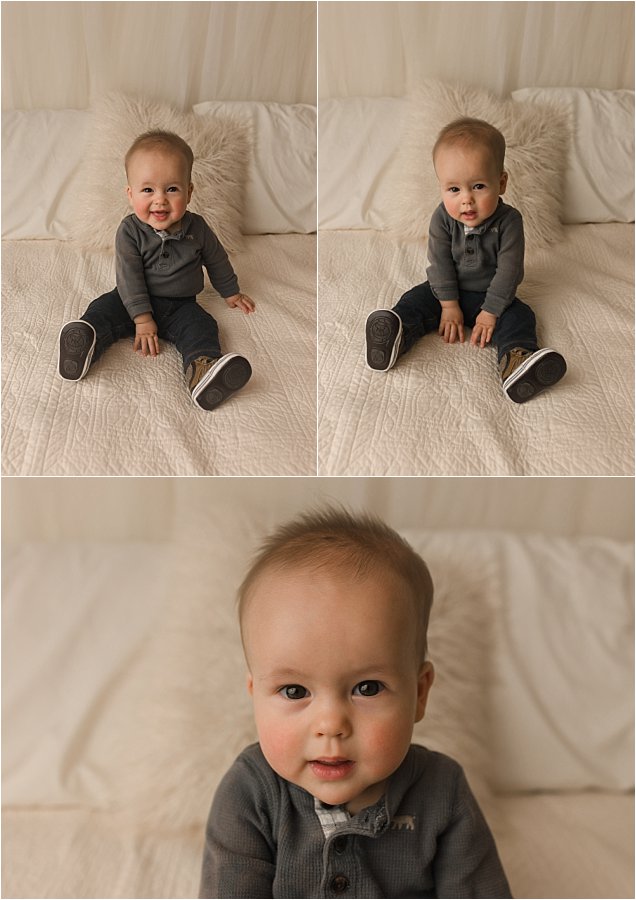 It helps that Lachlan is one of the cutest babies ever, right? I mean that fussy and those pink cheeks and big brown eyes are just the best features!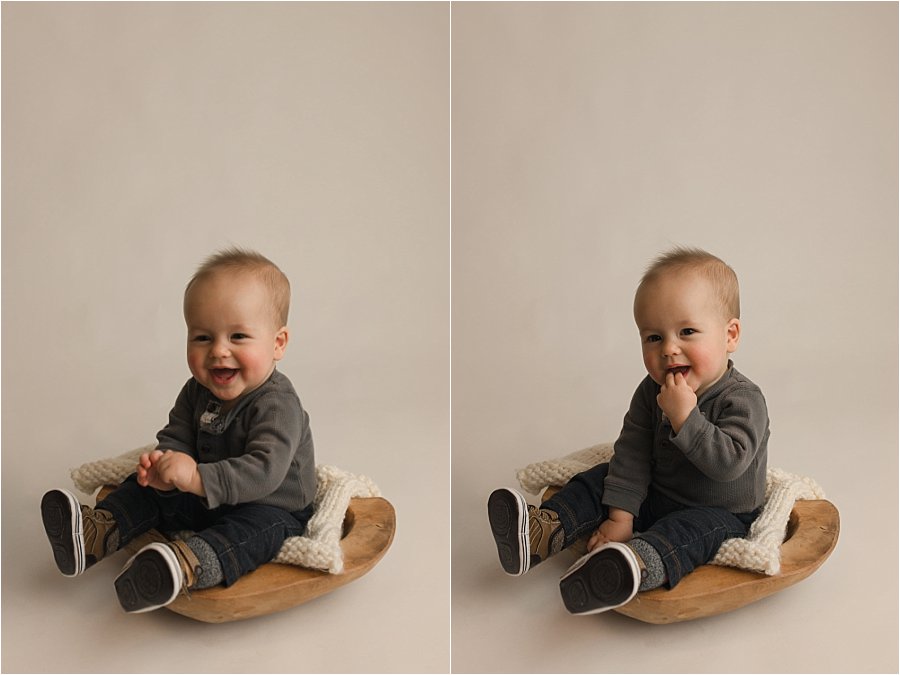 Six months old is one of my favorite ages to photograph. Babies at this age don't have separation anxiety (also known as "stranger danger"). Six month old babies are so happy to meet me and think I'm hysterical. They've also go SO MUCH PERSONALITY at this age. It's seriously the best!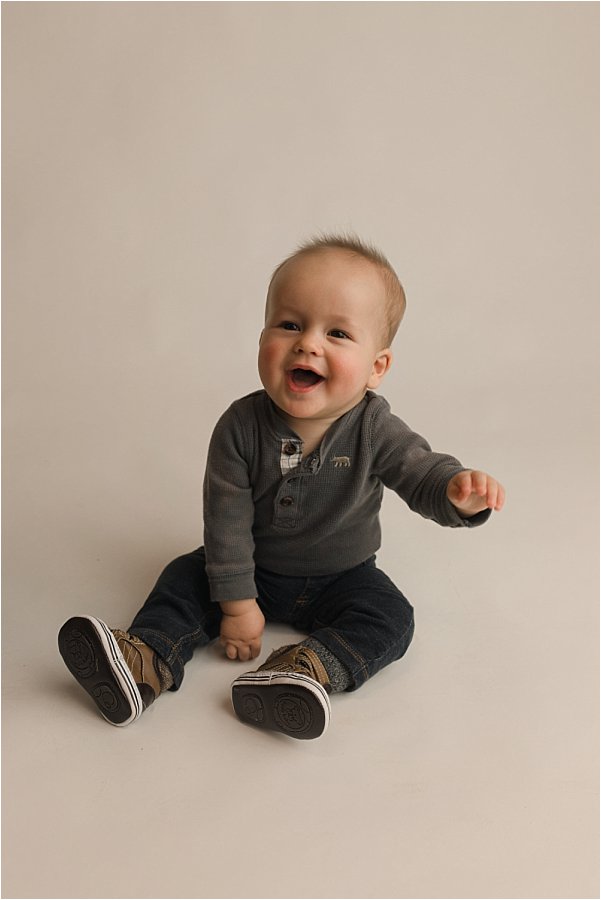 Seeing Lachlan with his parents brings me so much joy. I love how much they delight in him. They play with him with such gratitude and joy. I can't help but be inspired to be a better parent to my children when I see them with Lachlan.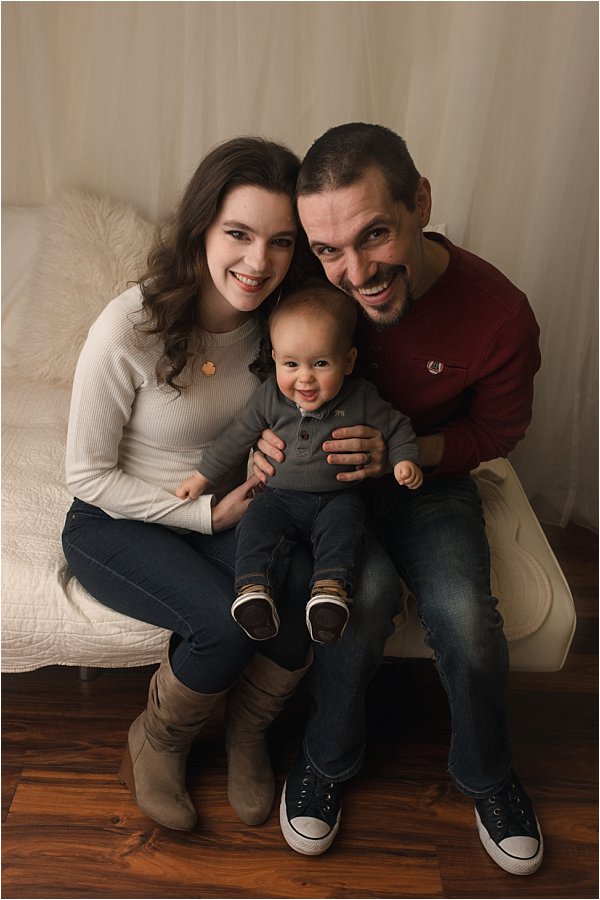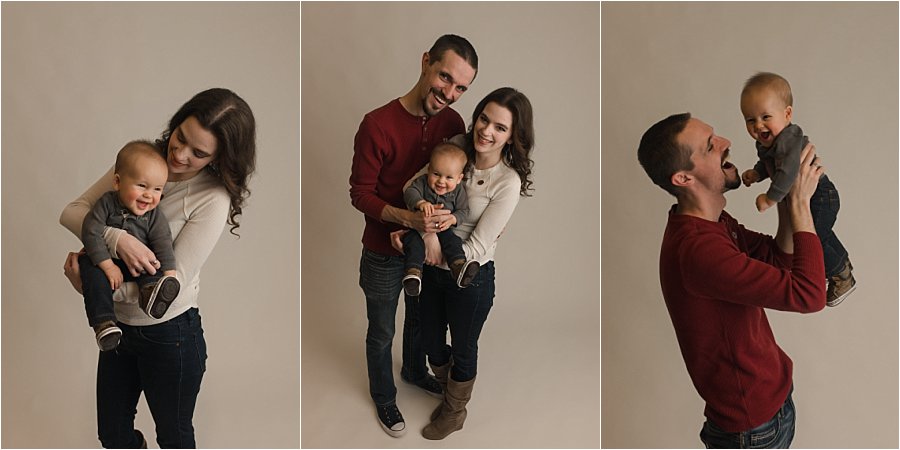 Are you looking to book a six month session for your little miracle? I'd love to be considered for meeting your precious baby. Click here to contact me today and let me know what story you'd like to tell with your images.