Babies
These Timeless Sweet Six Month Baby Photos Greenville SC of miracle baby Everly are some of my favorite!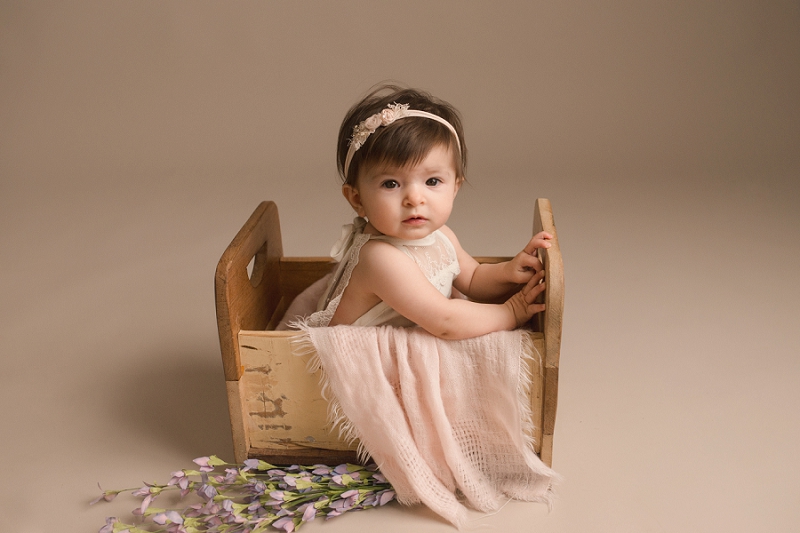 Kelly's amazing sister in law Chelsea gifted this session to Everly.  You can see Chelsea's maternity session here.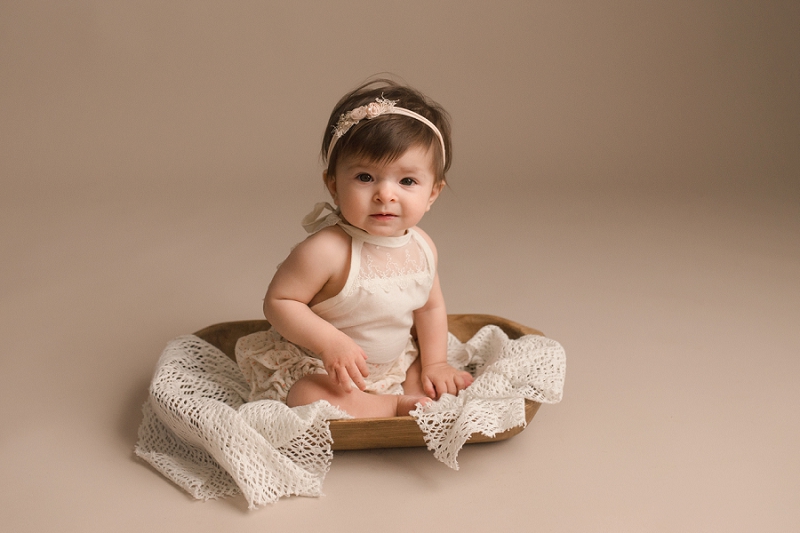 Everyly's Timeless Sweet Six Month Baby Photos Greenville SC were such a sweet gift for both families. Chelsea was almost as excited to see the finished images as Kelly was!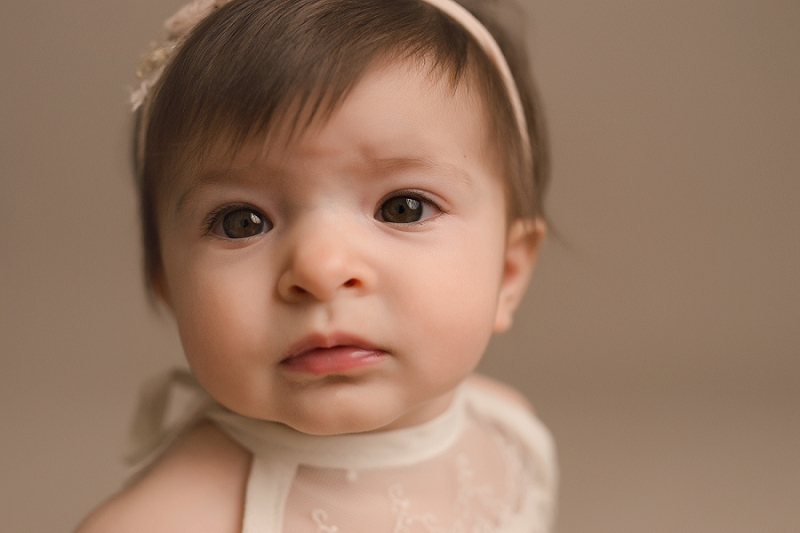 How sweet to have a sister in law who dotes on your family so much?!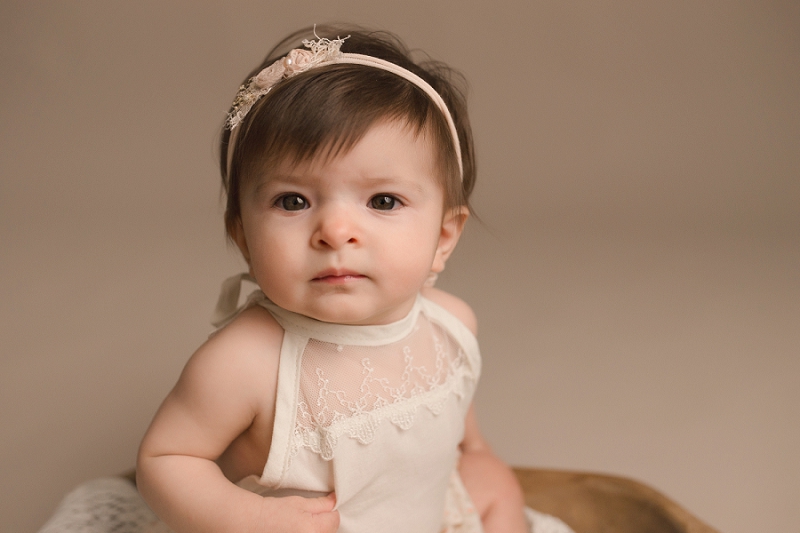 Everyly has a sweet curious personality.  She is super eager to study her environment and learn everything that she can.  I loved watching her try to puzzle me out.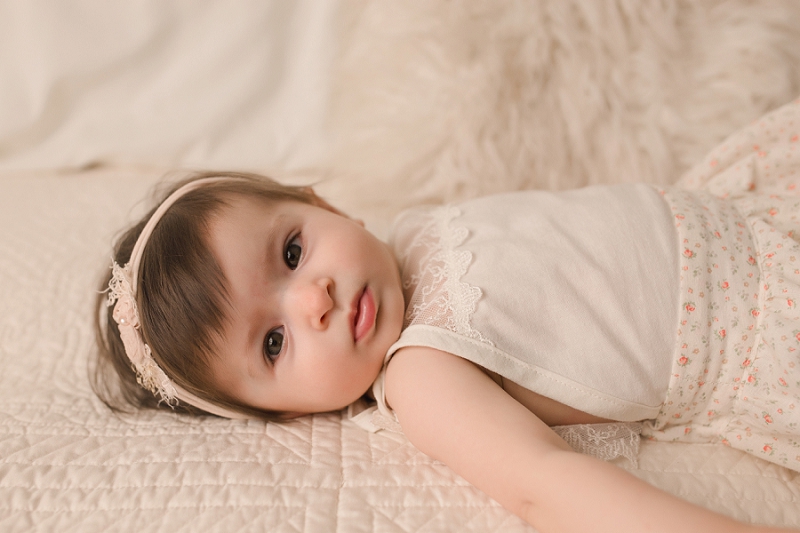 It's this curiosity that will drive her forward and I'm sure get her in heaps of trouble when she's fully mobile.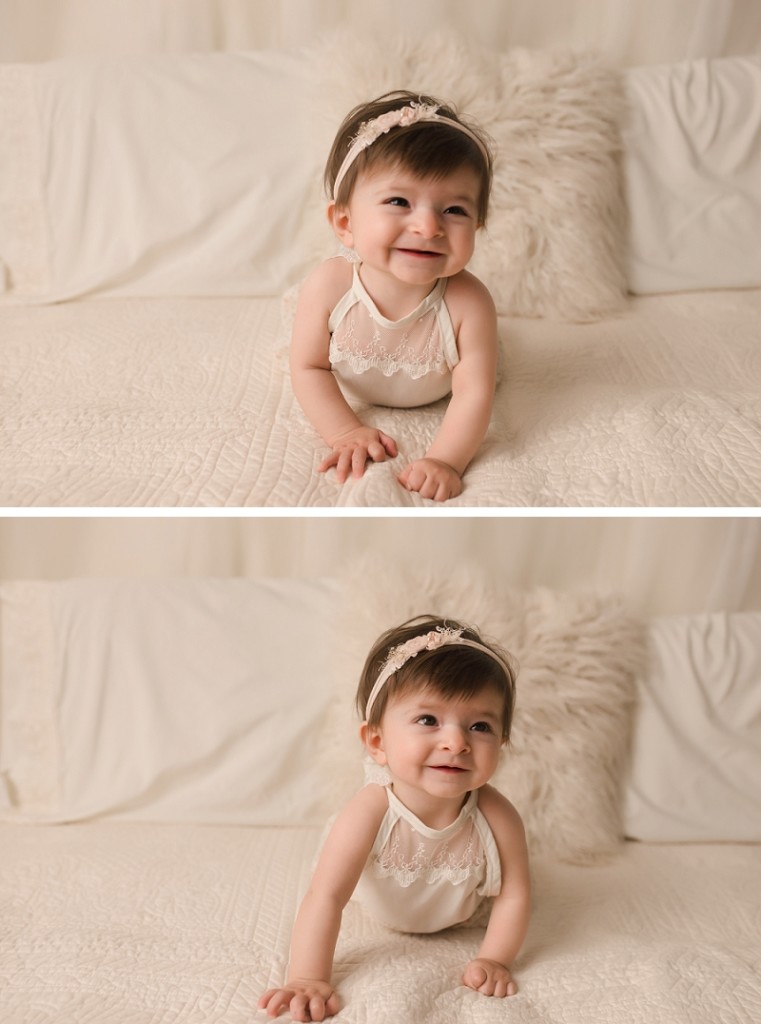 But she absolutely adores her mama and daddy as you can tell by these sweet smiles for them.  I love that Christian and Kelly will be able to see just how she smiled at them!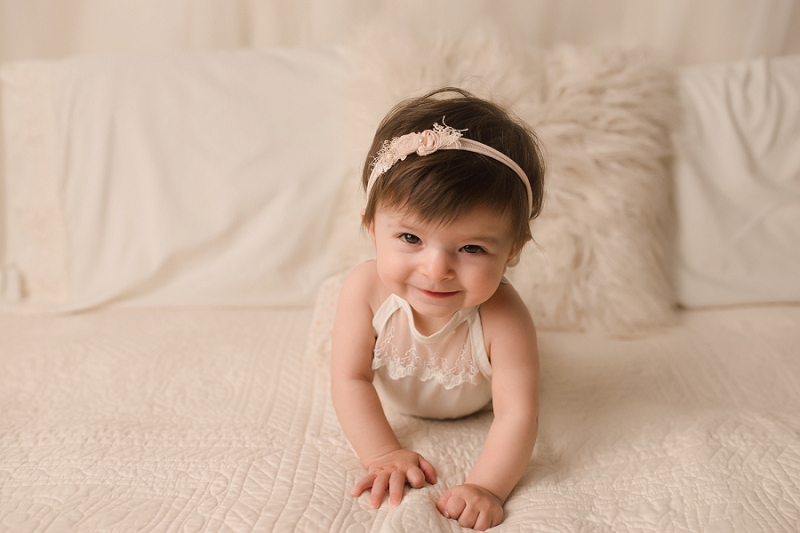 And then these tiny hands.  I just love sharing details that you never want to forget. Who Everly is, isn't limited to just her sweet face. Her hands show her determination to steady herself and do new things.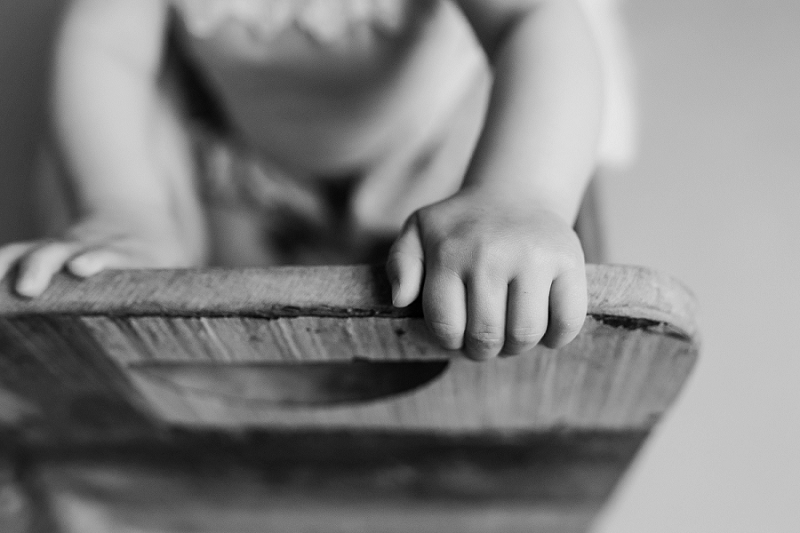 But my favorite images of all are always the family images.  Everly, Kelly, and Christian all borrowed from my studio wardrobe and I love their choices for these images.  But even more I love their very real moments.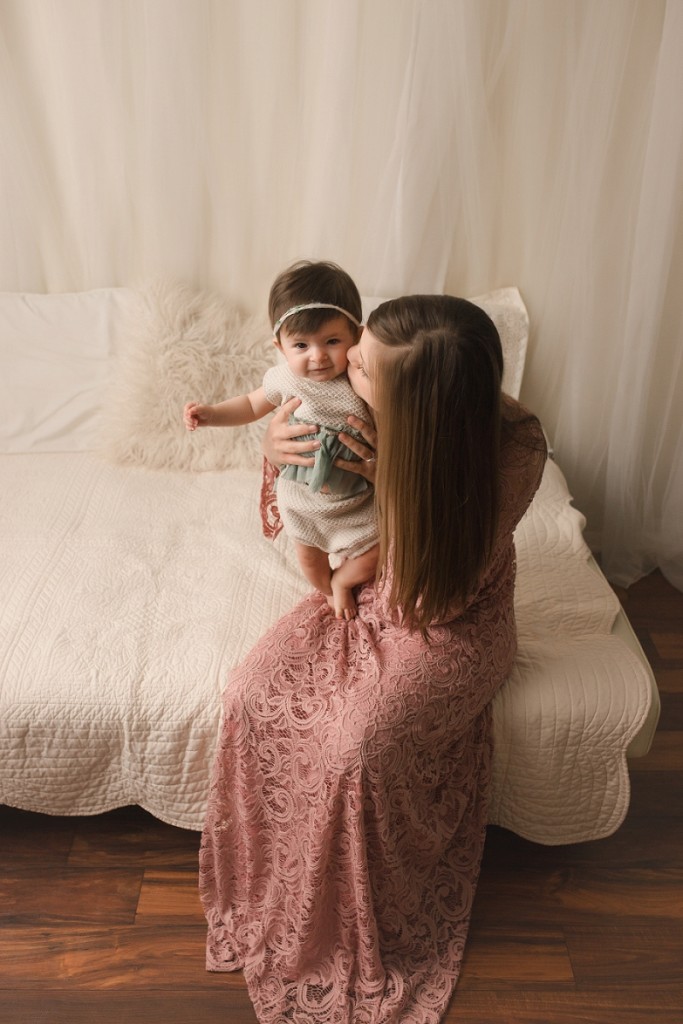 And this daddy moment!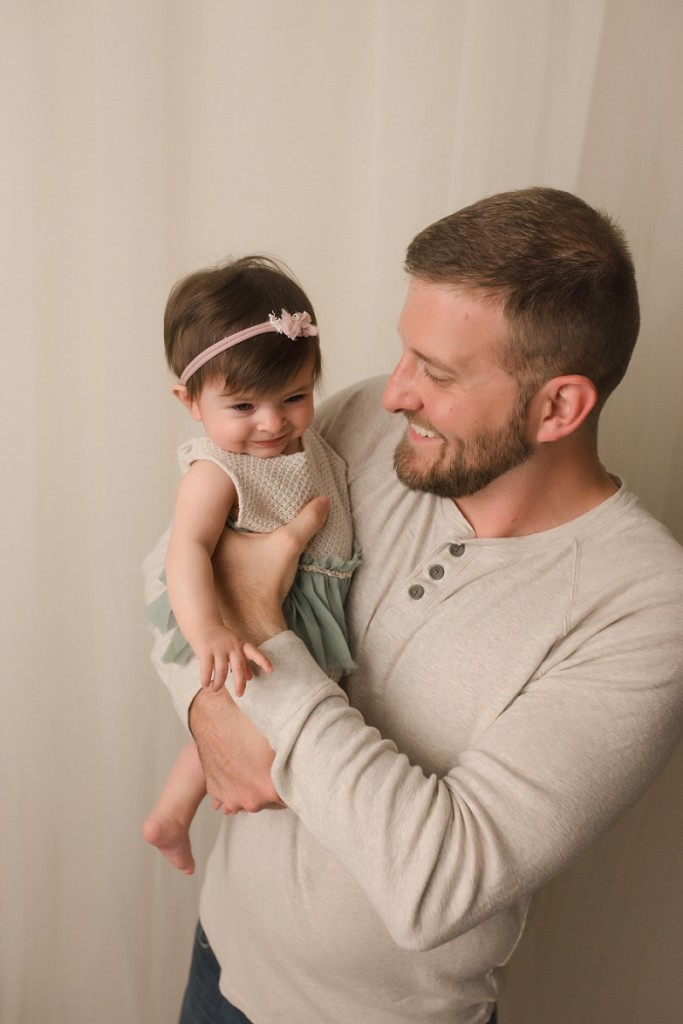 And I finally got a sweet smile of my own when Everly was secure in mom and dad's hands.  Look!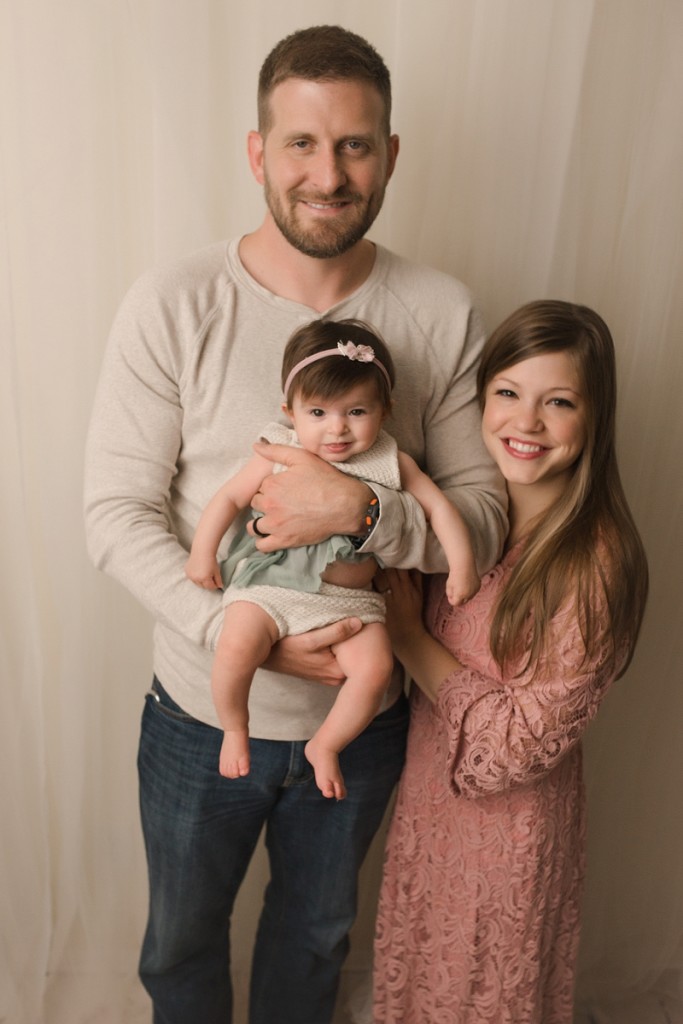 But my favorite image from this session is this hand image.  All the hands on love for their delightful miracle Everly. Oh, and the baby hand dimples and toes!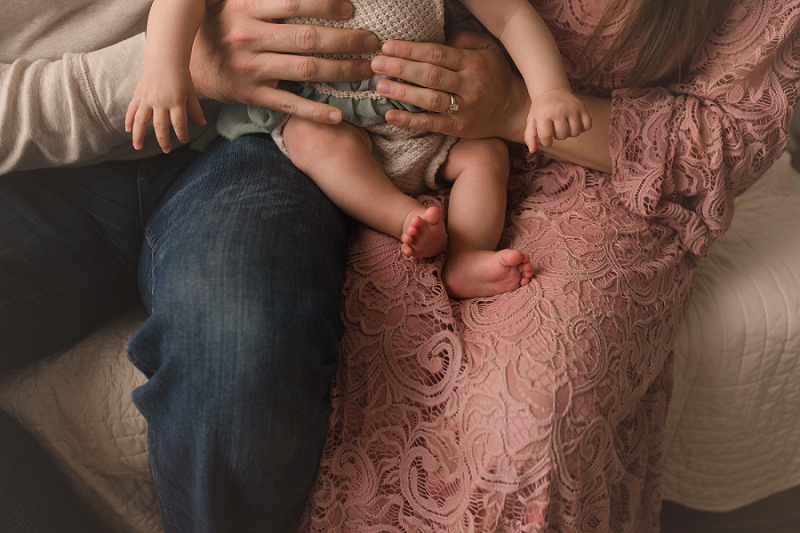 Looking to book a session for your sweet baby or to gift a friend?  I'd love to serve you!  Contact me today to talk about your dream session.
I can't tell you how excited I was about this Where the Wild Things Are Cake Smash Photos Greenville SC.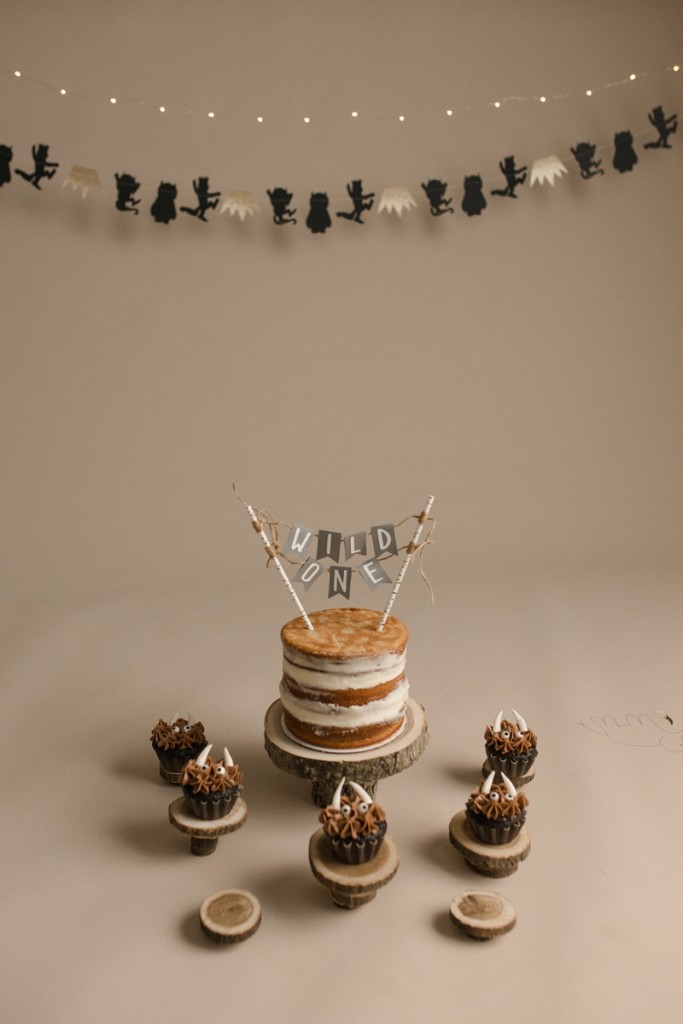 First, I have been with George since his newborn session.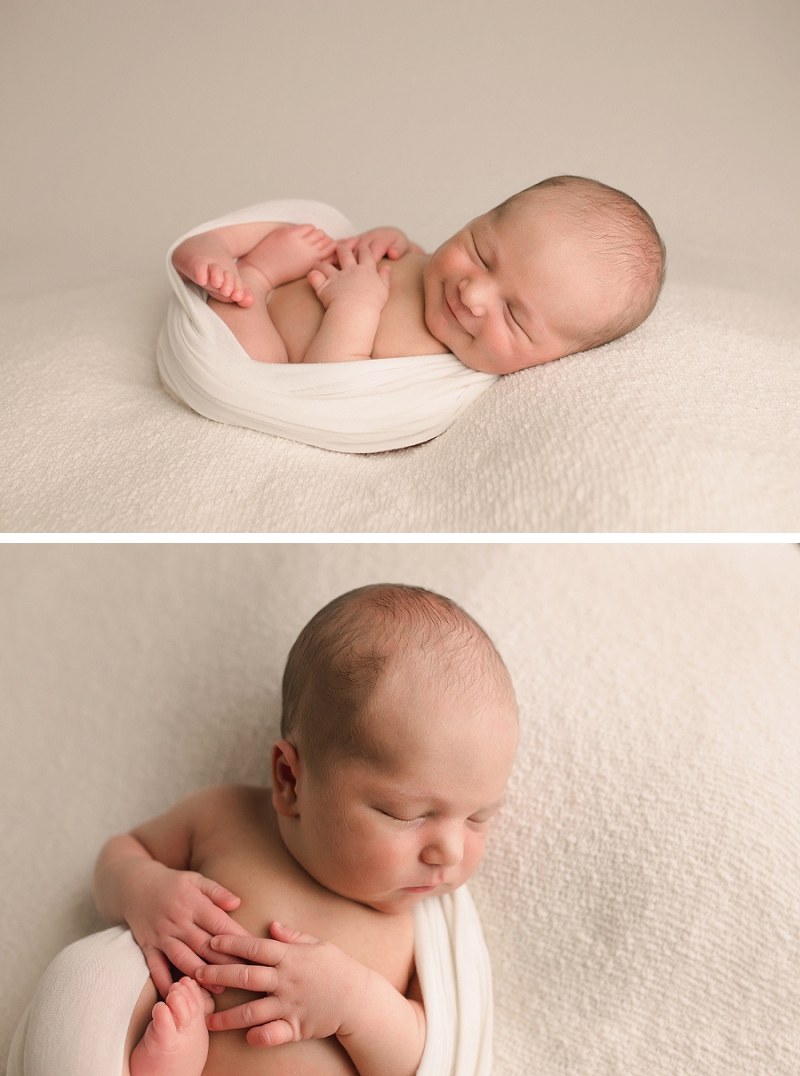 And his six month session.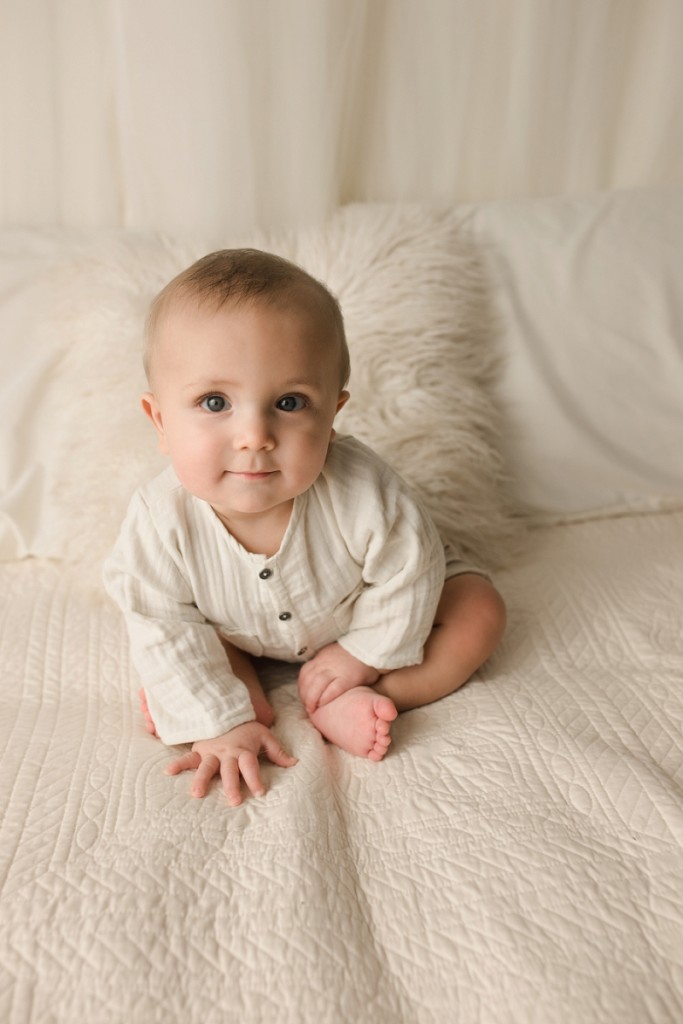 I absolutely adore his doting mamas so I squealed out loud when Lisa and Martha asked for a Where the Wild Things book theme.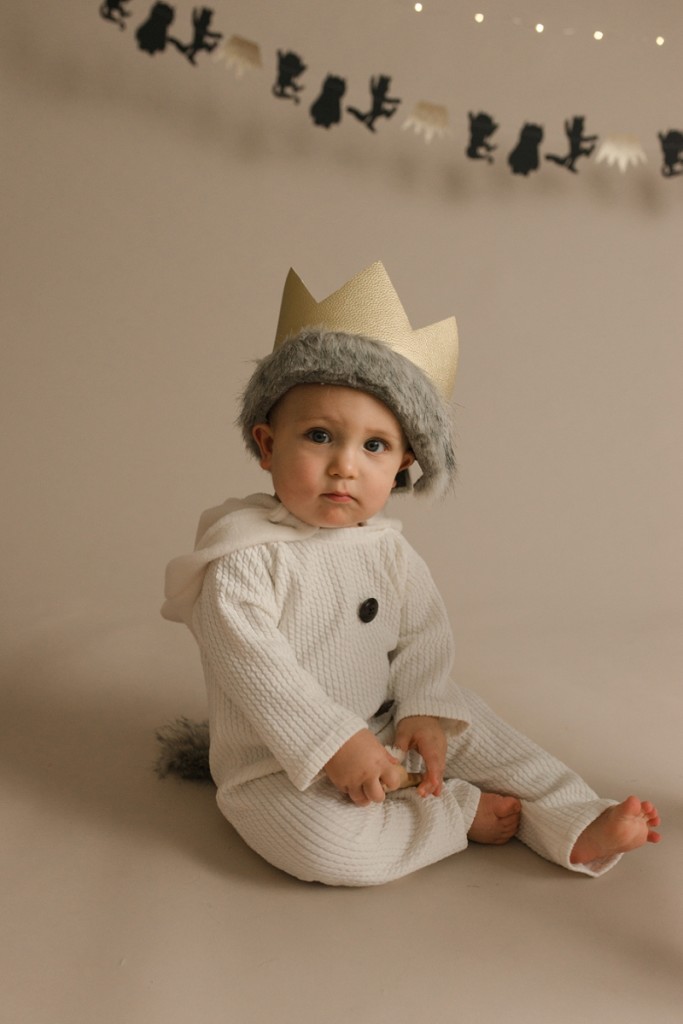 I stock piled a romper from Lydia's Hope Chest, created and hood and tail, ordered a banner, made some fun wooden cupcake stands, and commissioned cakes and custom cupcakes from Baking Sweet Scents.  It was so much fun preparing for this session!
George started out a little shy.  Most one year olds have a bit of separation anxiety in the studio.  But if mama sits next to them on the paper, they tend to calm down quite a bit and warm up to me.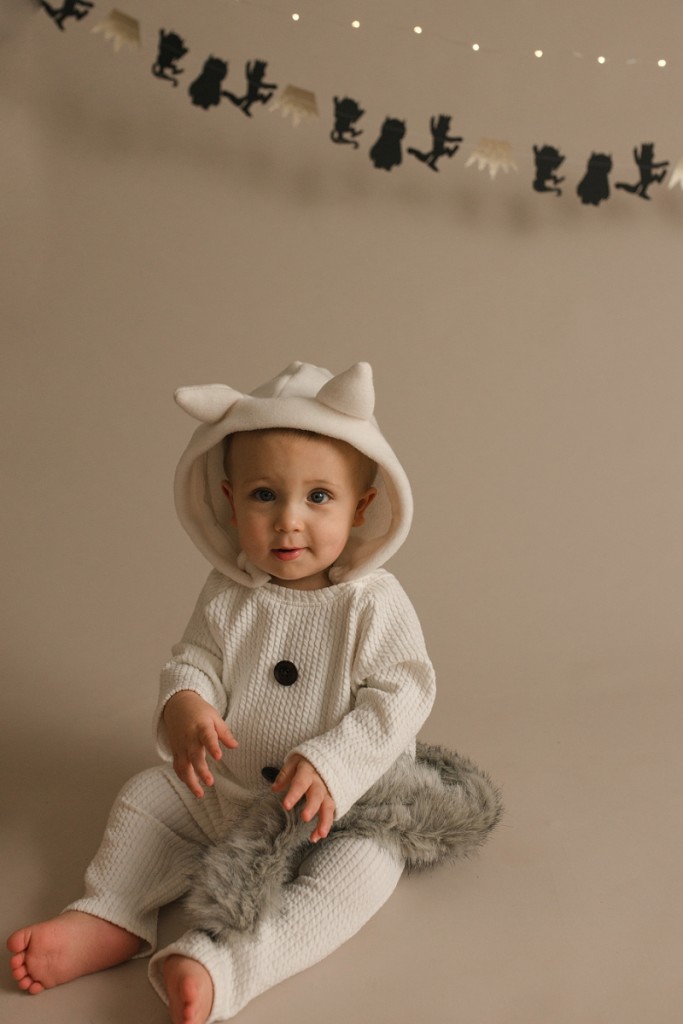 When in came to cake time George did not disappoint.  He destroyed almost all of the fun monster cupcakes.  His mamas were roaring as George is usually a savory food guy.
But I promise he ate at least 3 of these cupcakes and destroyed another 2-3 by smashing them to bits.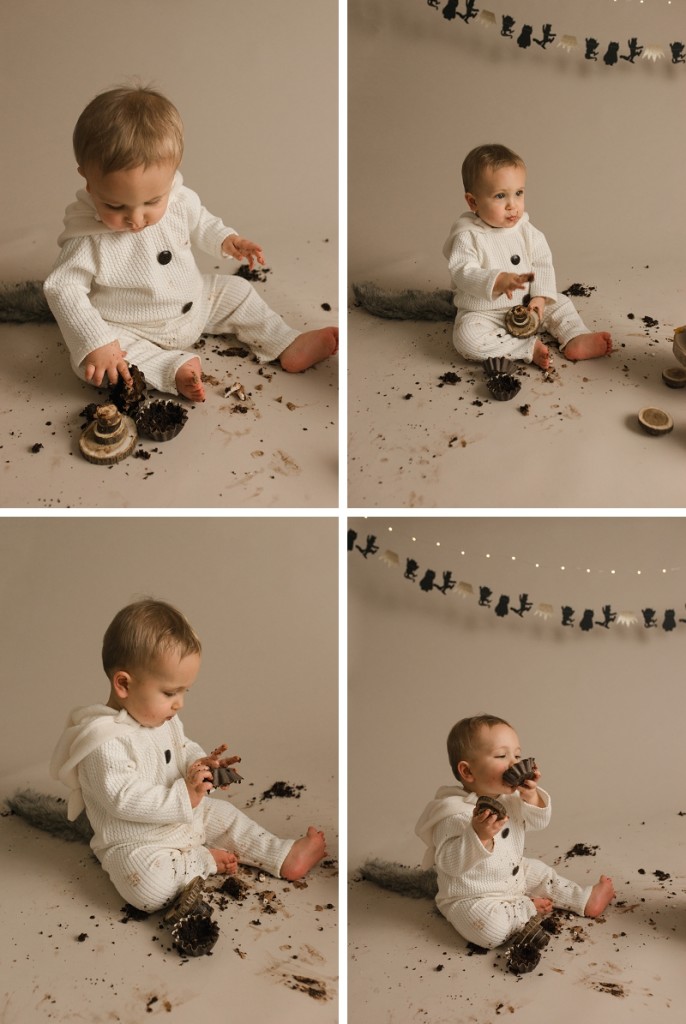 You can see all of the evidence of his destruction here.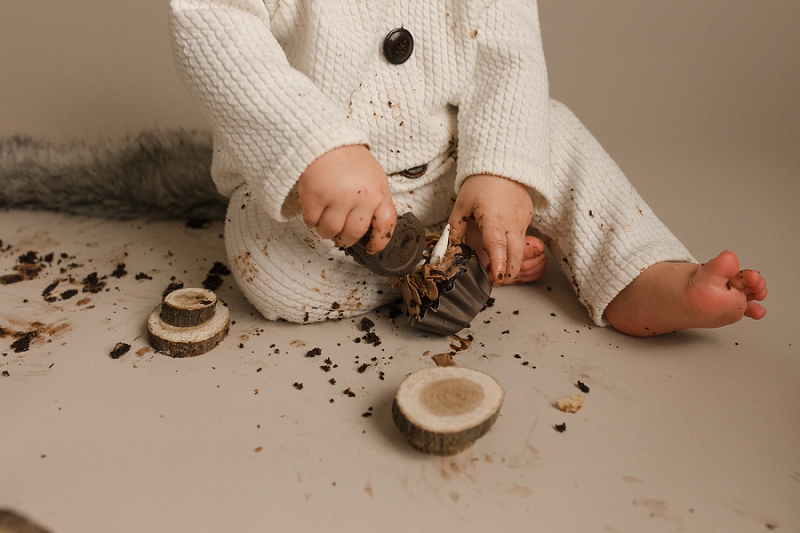 And here.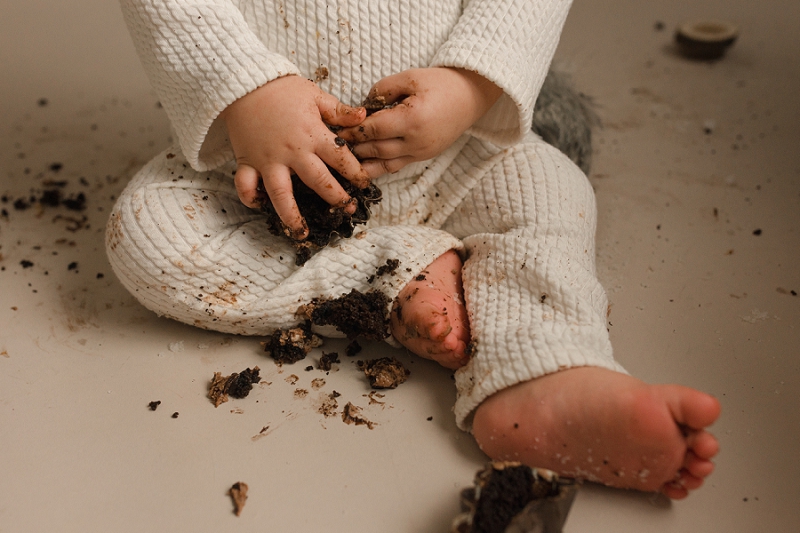 And here.
And here.
Seriously, George loved Baking Sweet Scents' chocolate cake and frosting!  He couldn't get enough.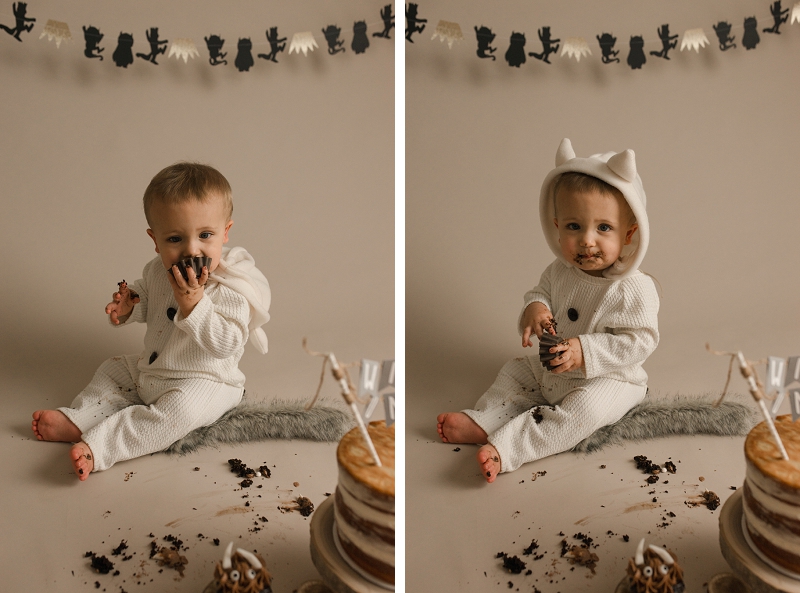 And while frosting and cake made George happy, the bubble bath was not his favorite. At all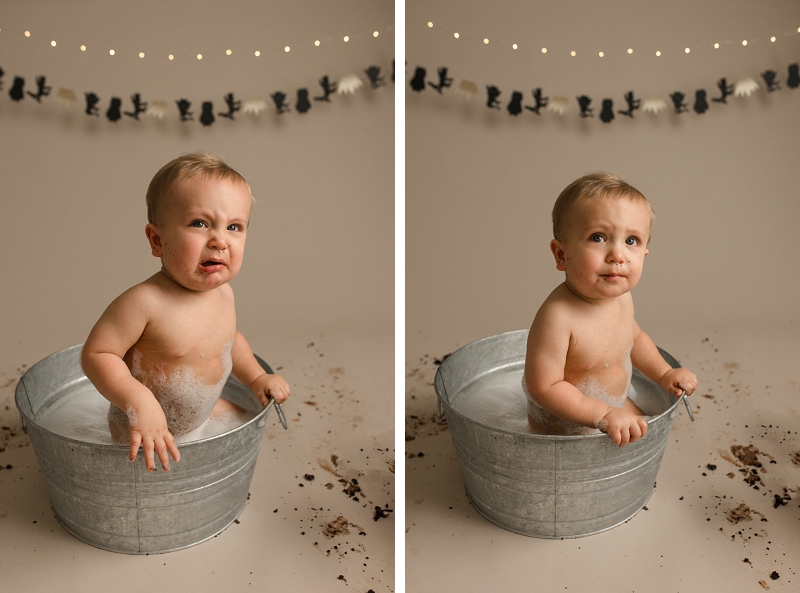 Lisa and Martha,  thank you so much for trusting me with your memories over George's first year.  I have so enjoyed getting to know you and watching George thrive in your care.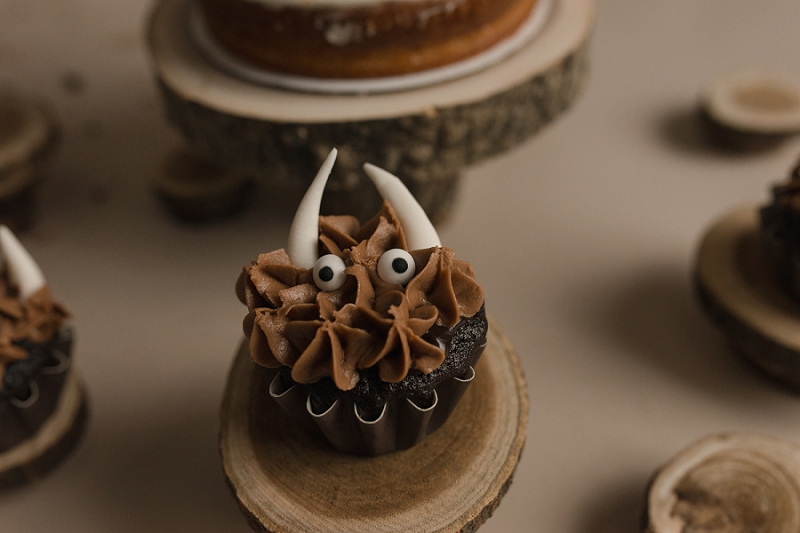 Looking to book your own cake smash session?  Maybe a Where the Wild Things Are Theme for your son, too?  I would be delighted to serve you.  Drop me an inquiry by clicking here. 
Remember this precious PREG miracle, Sevin?  She came back for her Studio One Year Photography Session Simpsonville SC.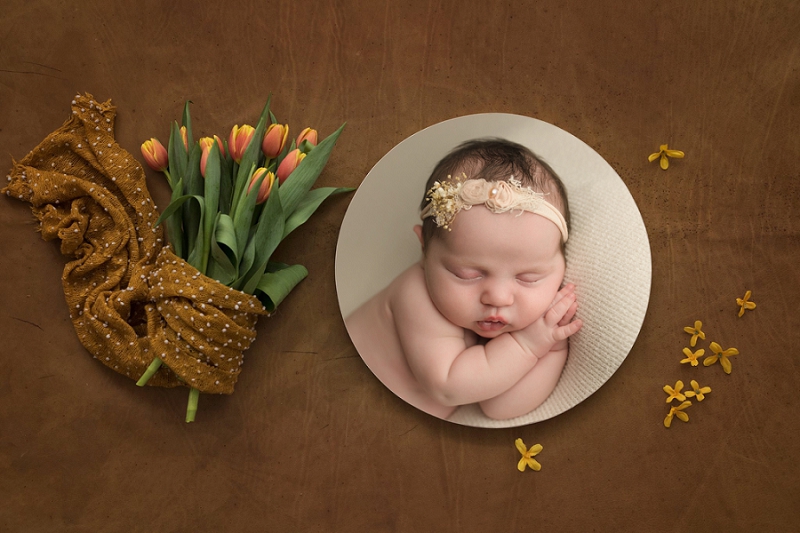 It was such a gift to chat with her mama Heather again and see how much Sevin has grown.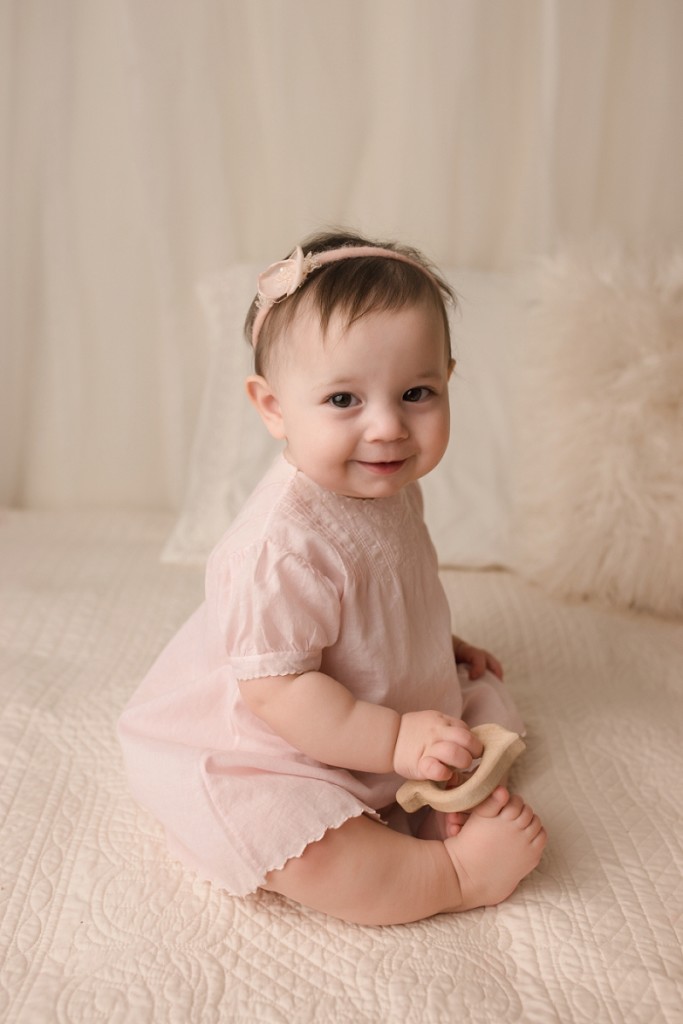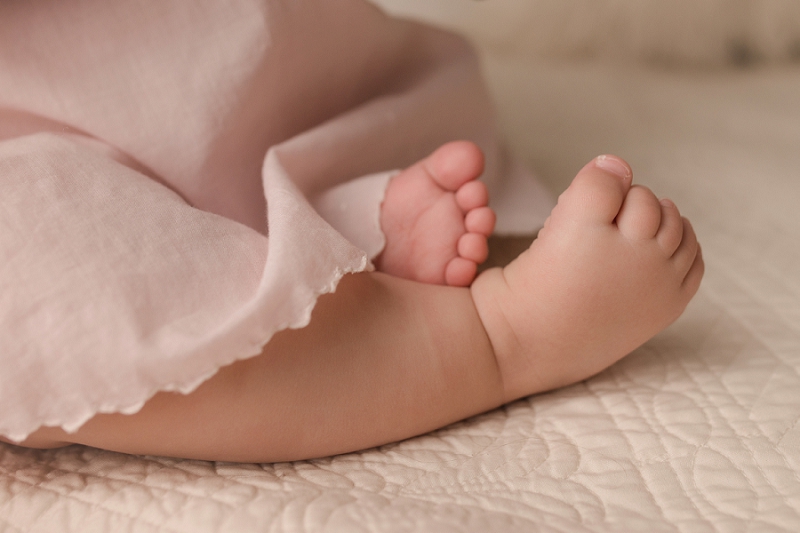 Sevin kept us on our toes this session! Not only was she fully mobile, but she had entered the separation anxiety stage.  She wasn't very keen on mommy being more than four feet away.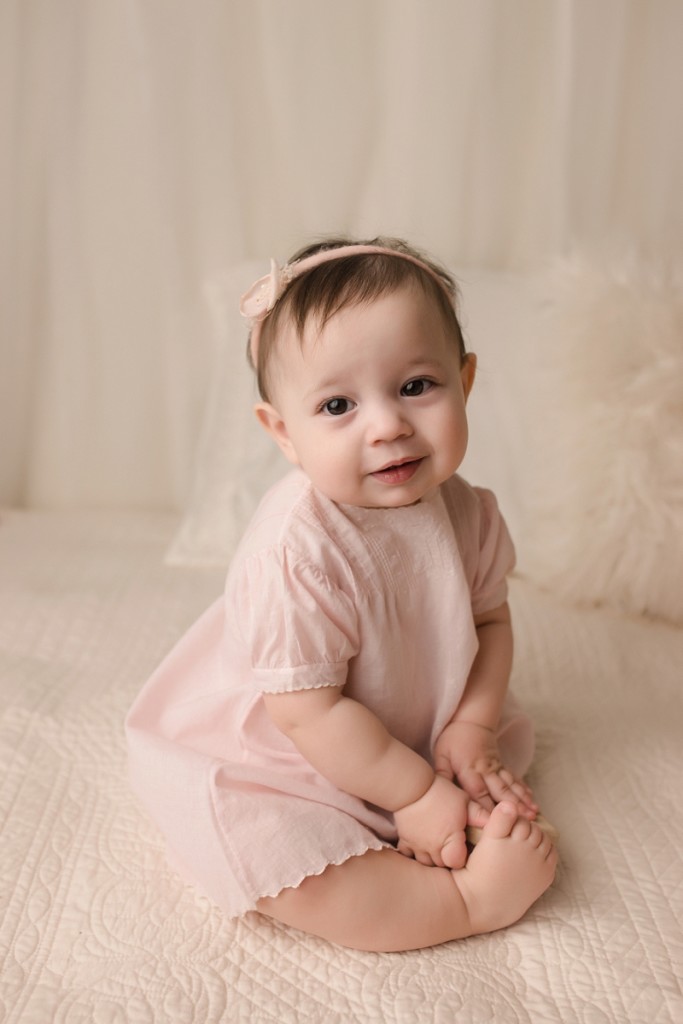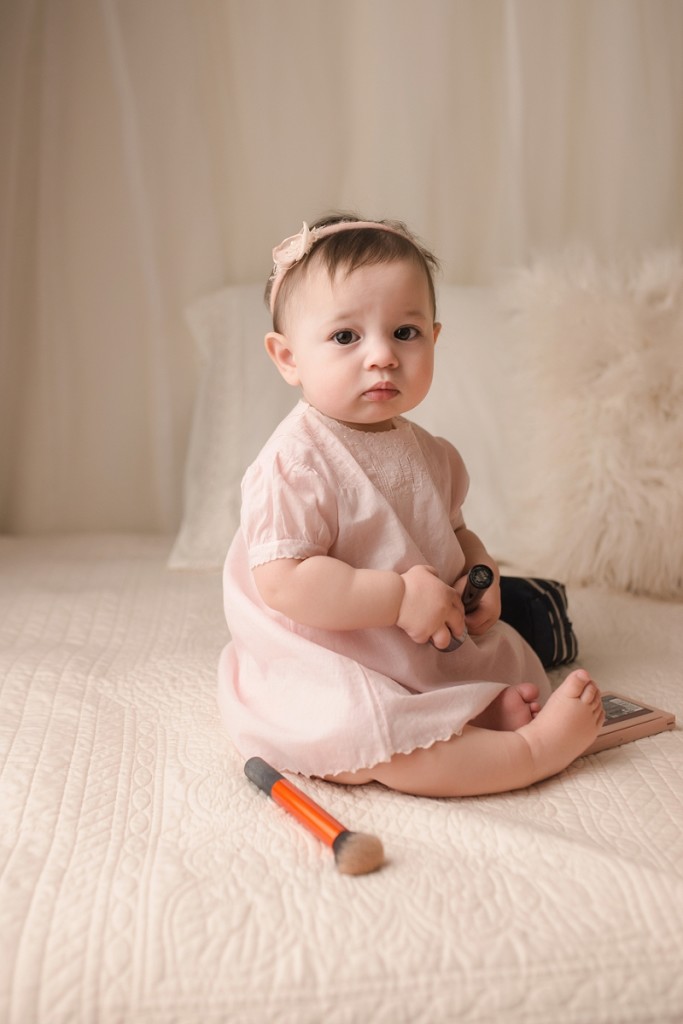 Most of these images Heather is sitting on the other end of the my bed-futon. For these sweet makeup brush images, Heather was actually making herself photo ready while Sevin stole all the make up brushes.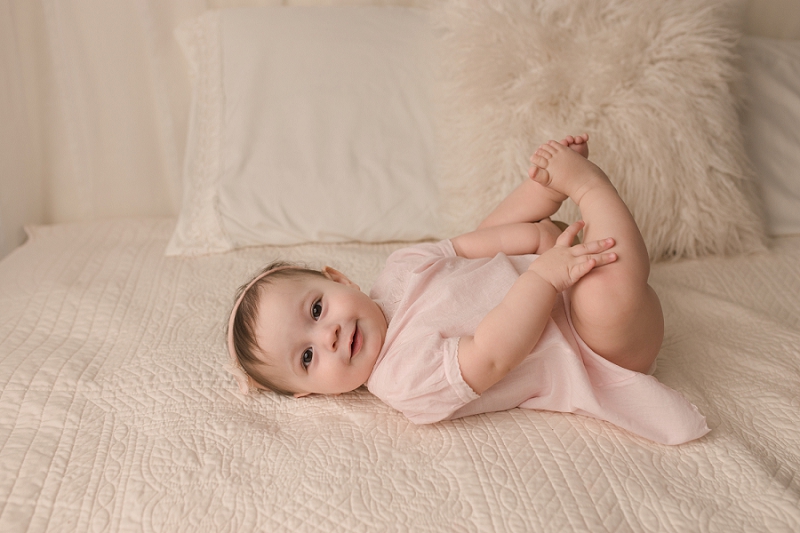 If we were on the paper, Heather was on the paper.  I always ask my one year mamas to come to the session in sweats and a tank because they are going to be either near an anxious baby or helping me corral a comfortable and highly mobile kid.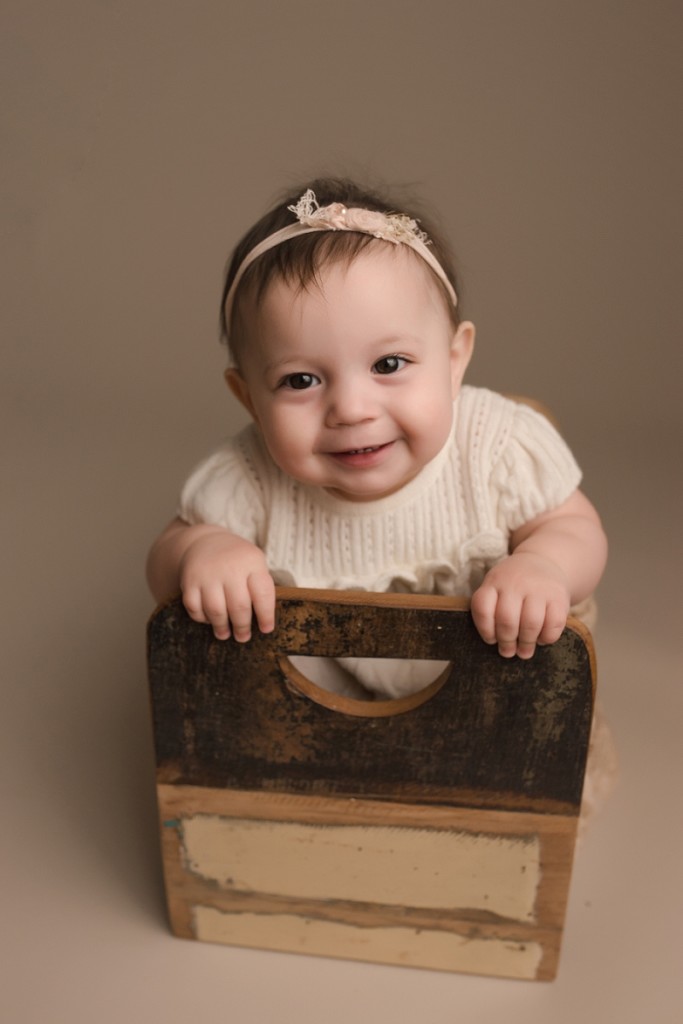 And clearly having mama near Sevin worked out so well for these images.
Sevin, however, was fully convinced that cake was poison. She wouldn't even fall for my normal stick puffs or Cheerios in the back of the cake trick!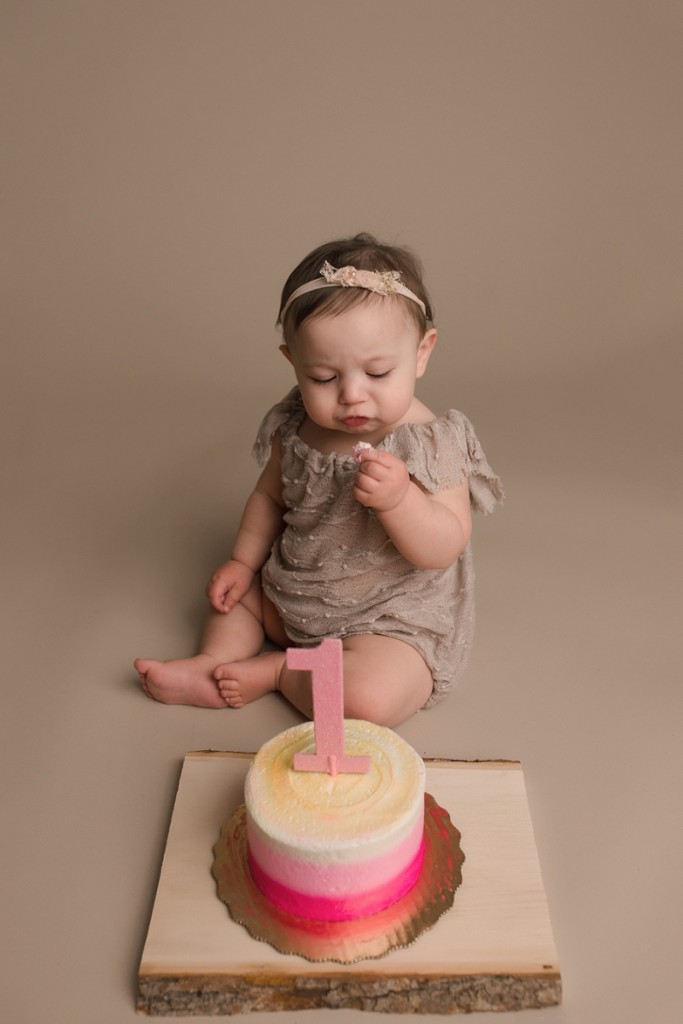 We ended up just enjoying some Cheerios in my high chair for a bit while Sevin calmed down just a bit before finishing with images of Heather and Sevin.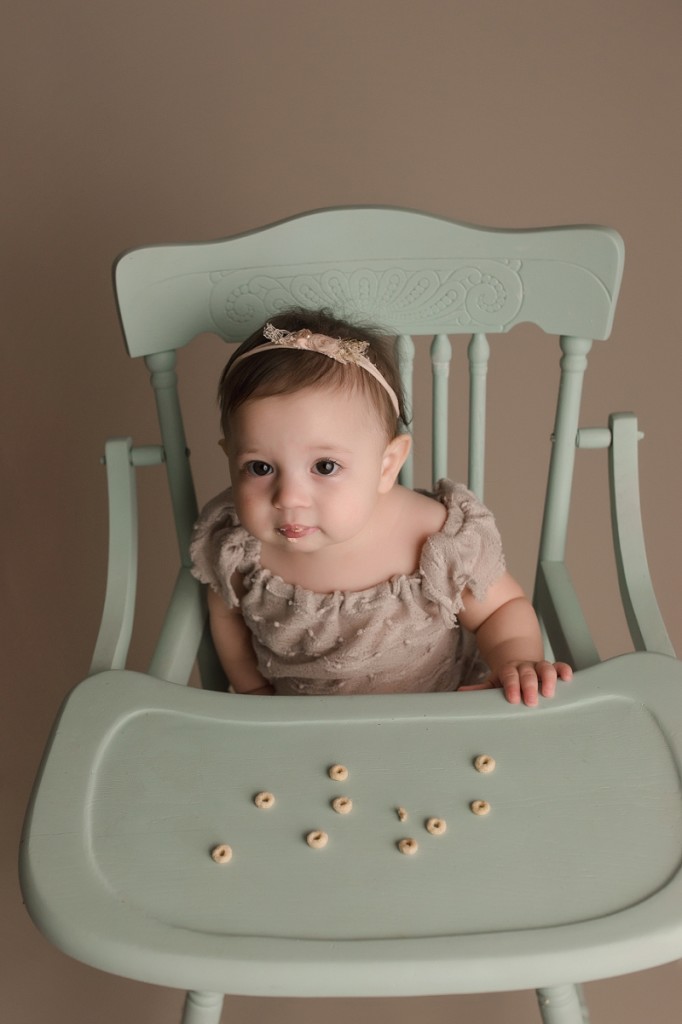 Mama and baby images are my favorite.  I just know how precious these memories are and how much babies love to see their mamas loving them.

Please don't hesitate to jump in the picture even despite your imperfections. Your babies don't see imperfections but their perfect for them mama who loves them to pieces.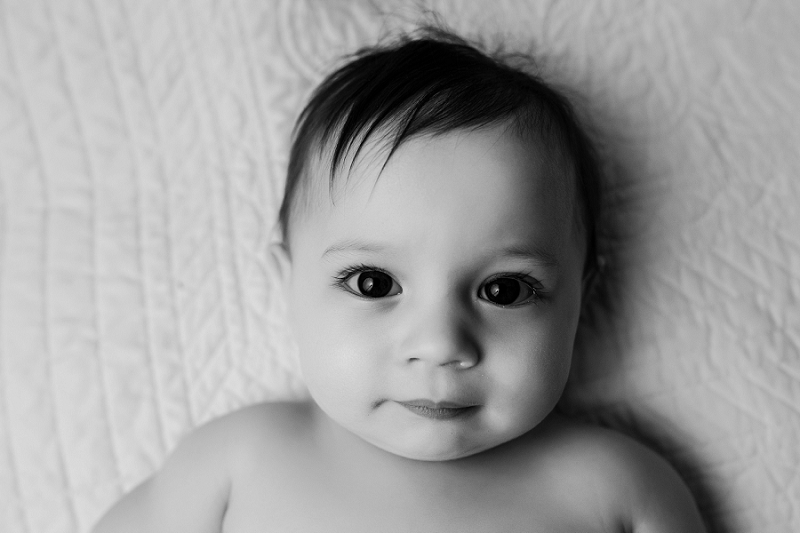 Are you read to get into the picture with your baby or record their one year milestone images for their Studio One Year Photography Session Simpsonville SC?  I'd love to hear from you.  Click here to contact me.
George came to me for his newborn portraits so I was delighted that he came back for Timeless Six Month Photos Greenville SC!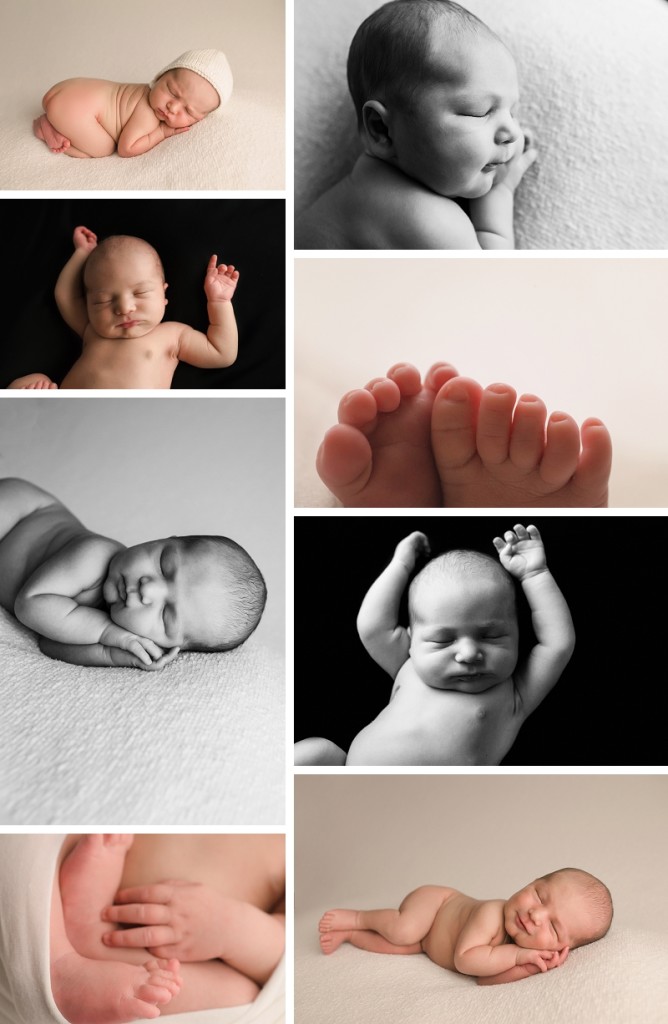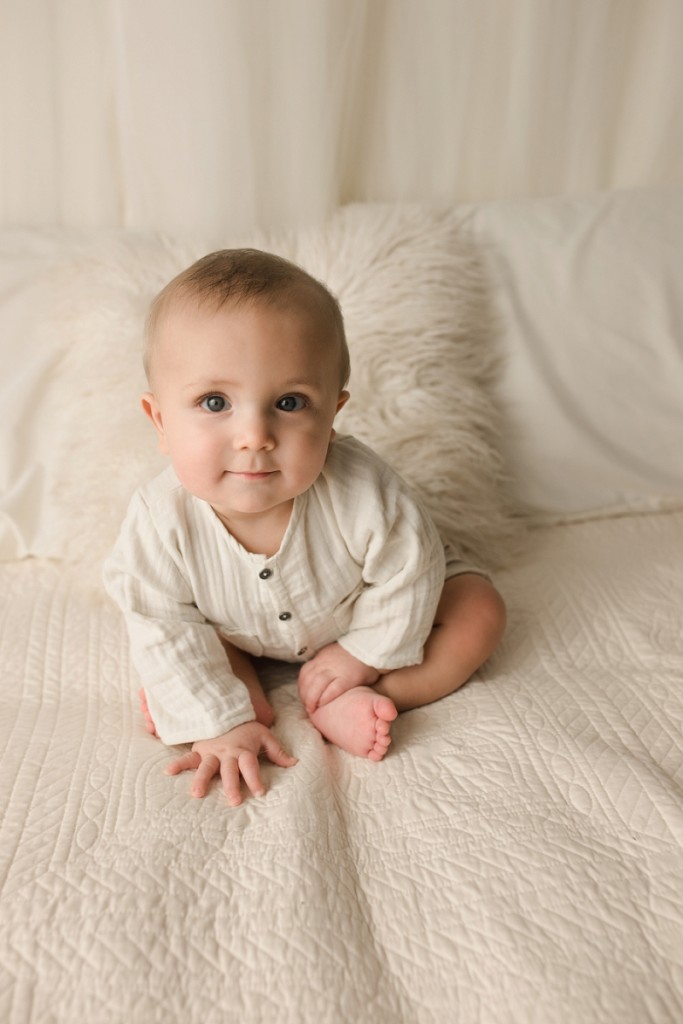 His mama's picked out the cutest outfits from my studio wardrobe and George did not disappoint with in the personality department!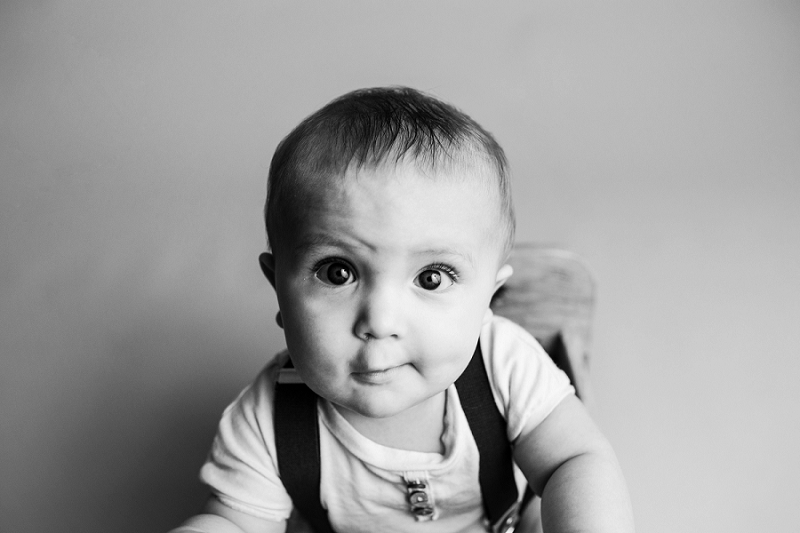 First, we got the classic confused look.
Then, we got a side eye or two.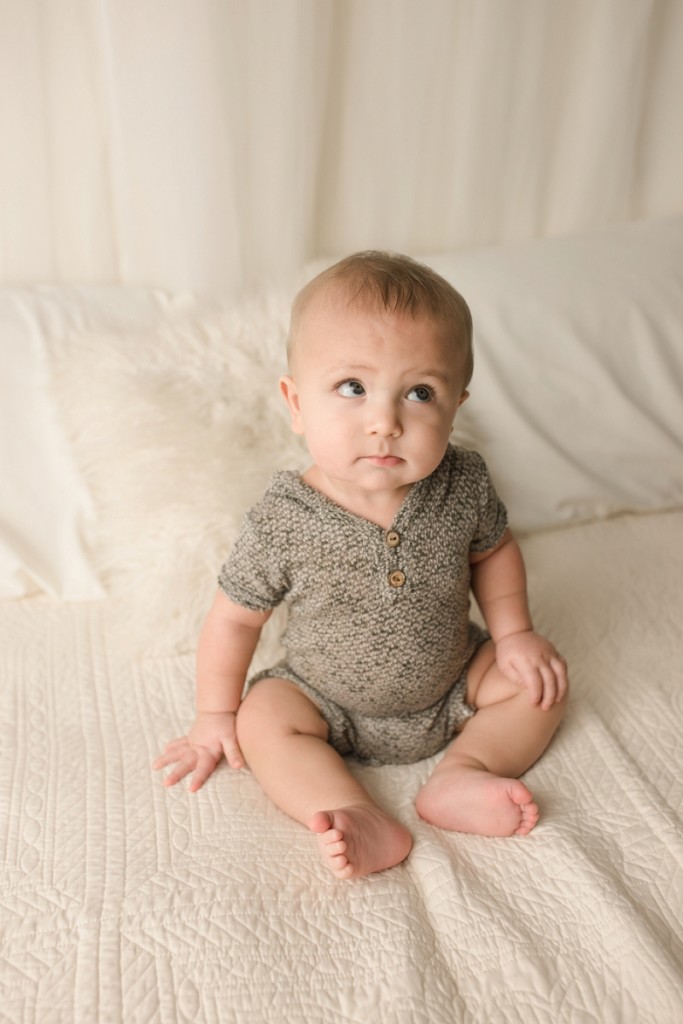 Finally, George finished with an epic eye roll.  I promise that it was directed at me.  "Enough with the clicky box thing, crazy lady!"  But George's mamas swear that the eye roll was for them.  "Would you please get me out of here and stop embarrassing me by singing those silly songs?"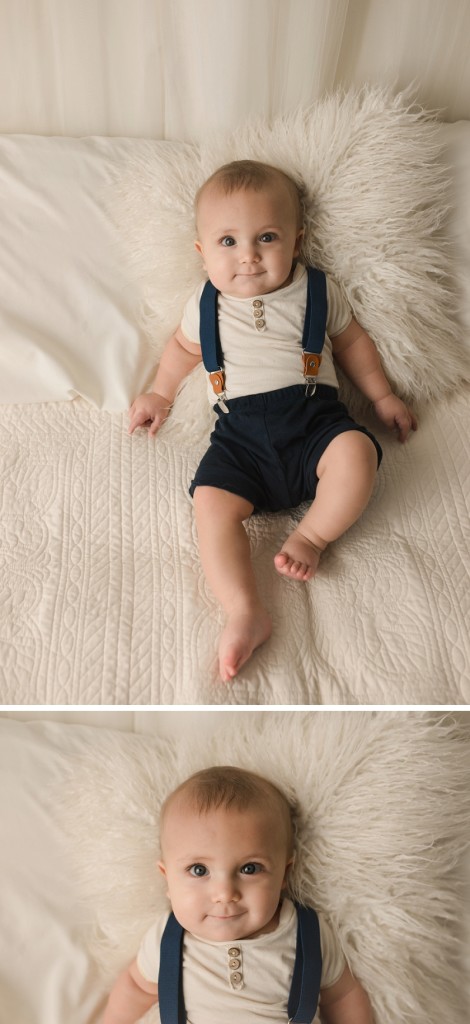 Either way, George really did enjoy being the focus of all three of our attention.  He probably needs to go into acting with all these incredible expressions.  Or at the least become the Gerber Baby!
I absolutely adore this 6-7 month age.  As George shows, this age has so much personality.  Your tiny baby is becoming a little person with opinions and thoughts.

They're also not yet in the separation anxiety or "stranger danger" stage so they are happy to be posed by me and to smile for me behind the camera.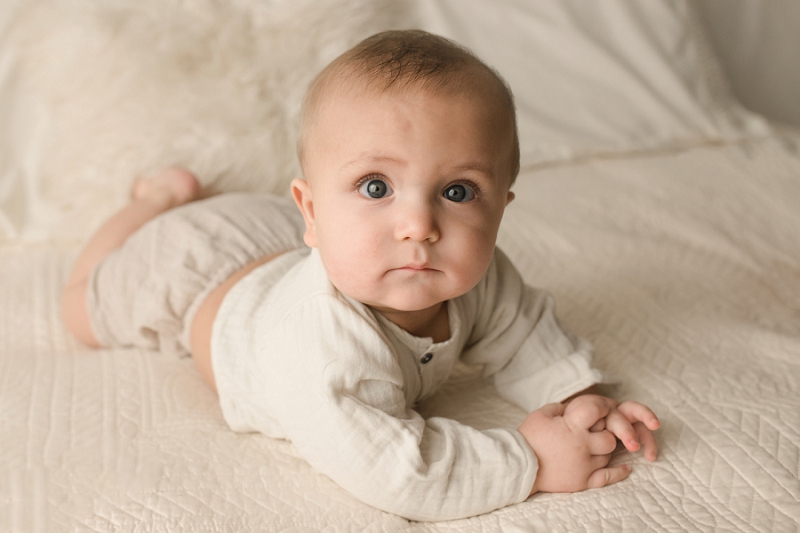 And finally, most 6-7 months old haven't yet mastered crawling away from the camera.  And if they have… well, I can put them in a prop and there's no danger of climbing out!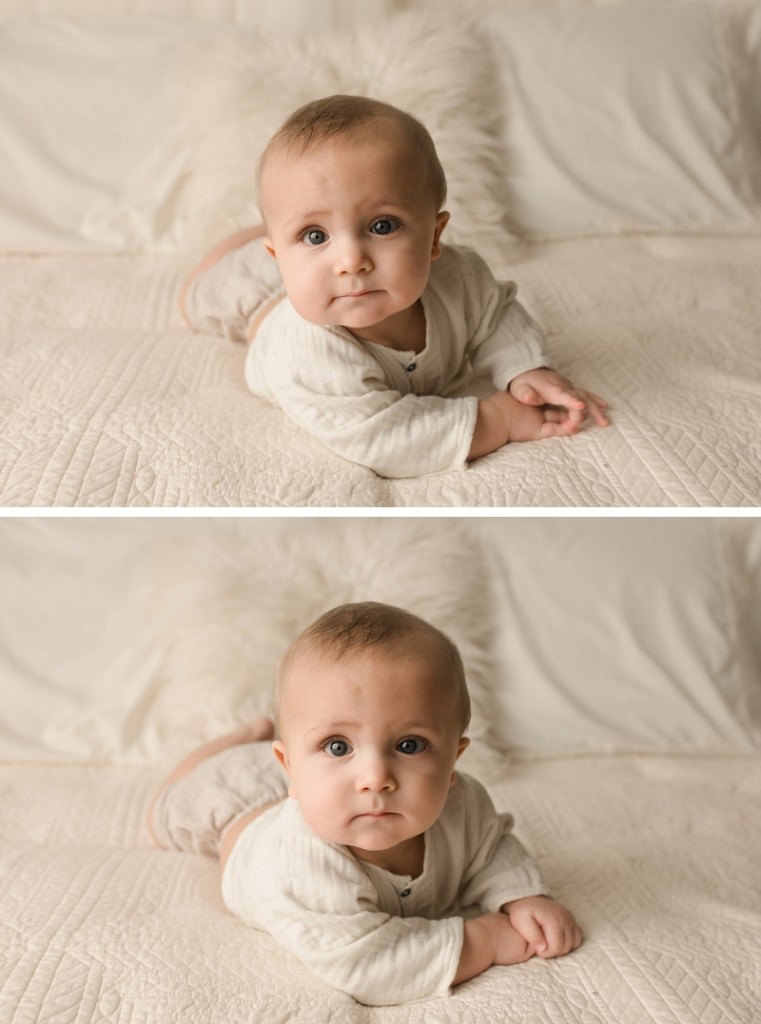 If you're interested in capturing your baby in the sweet roly poly stage of 6-7 months, I'd love to serve you!  Your custom session includes planning, a large studio wardrobe to borrow from, and the ability to pick the images that will go into your digital package.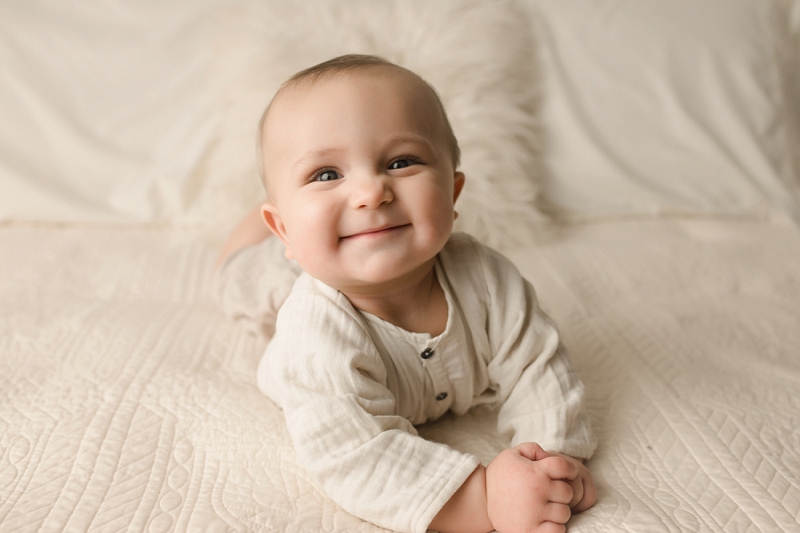 Contact me now to book your date for a Timeless Six Month Photos Greenville SC.  I can't wait to hear your story!
I love when my newborn clients choose me again as their Greenville SC Cake Smash Photographer.  Here's sweet Samuel at 6 weeks old.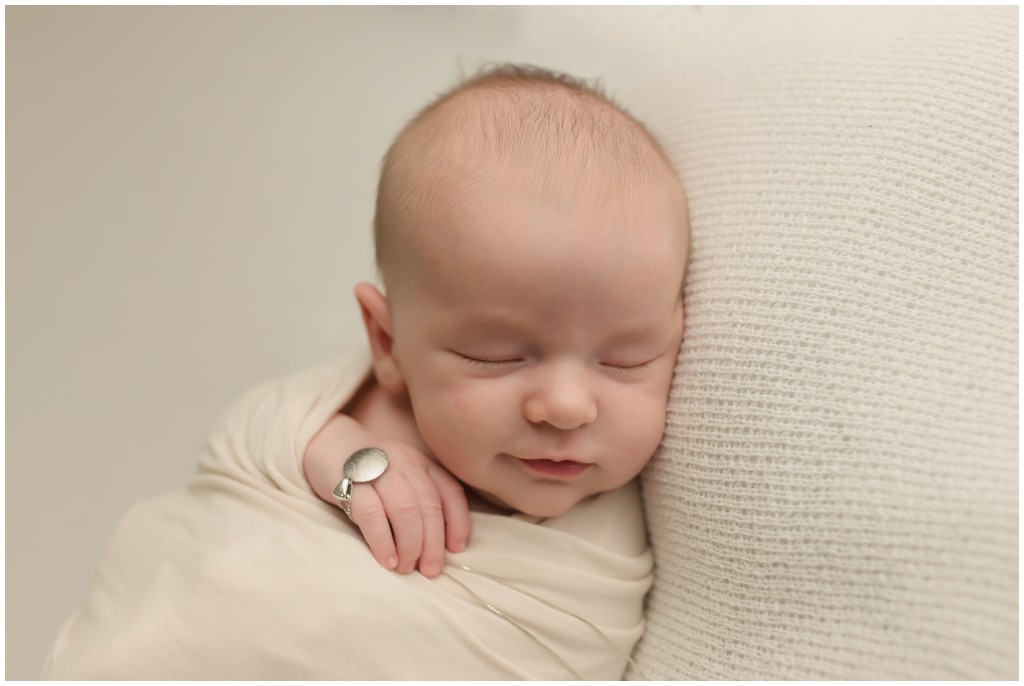 And here is Samuel at one year old.  His joy is absolutely contagious!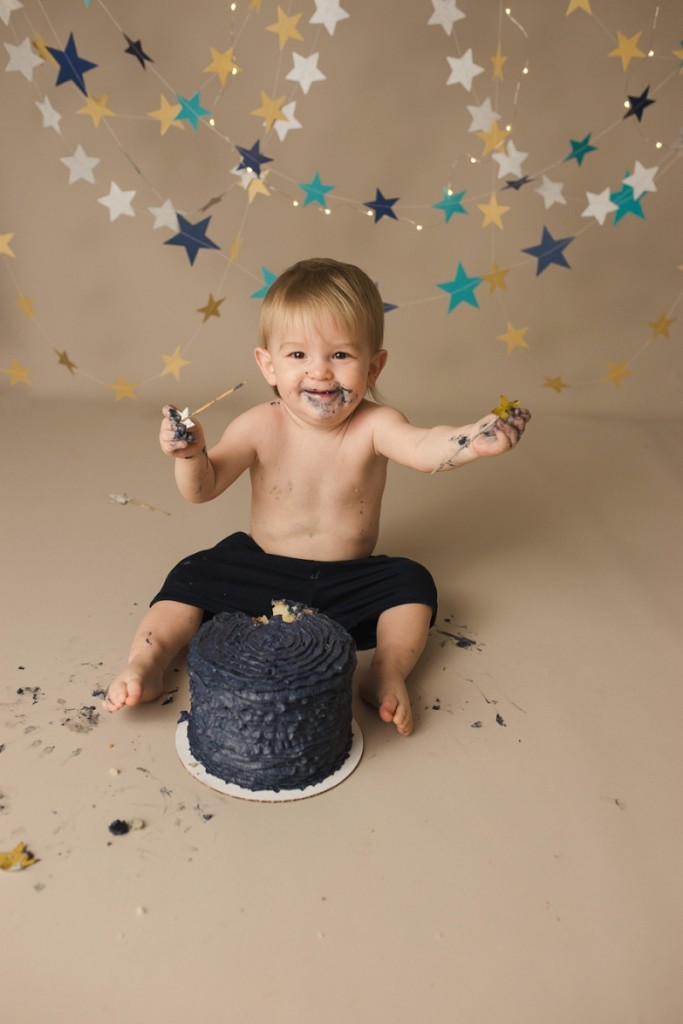 Samuel is an early walker which made him want to wander around the studio and touch all the things. But it also makes for some hilarious cake fun!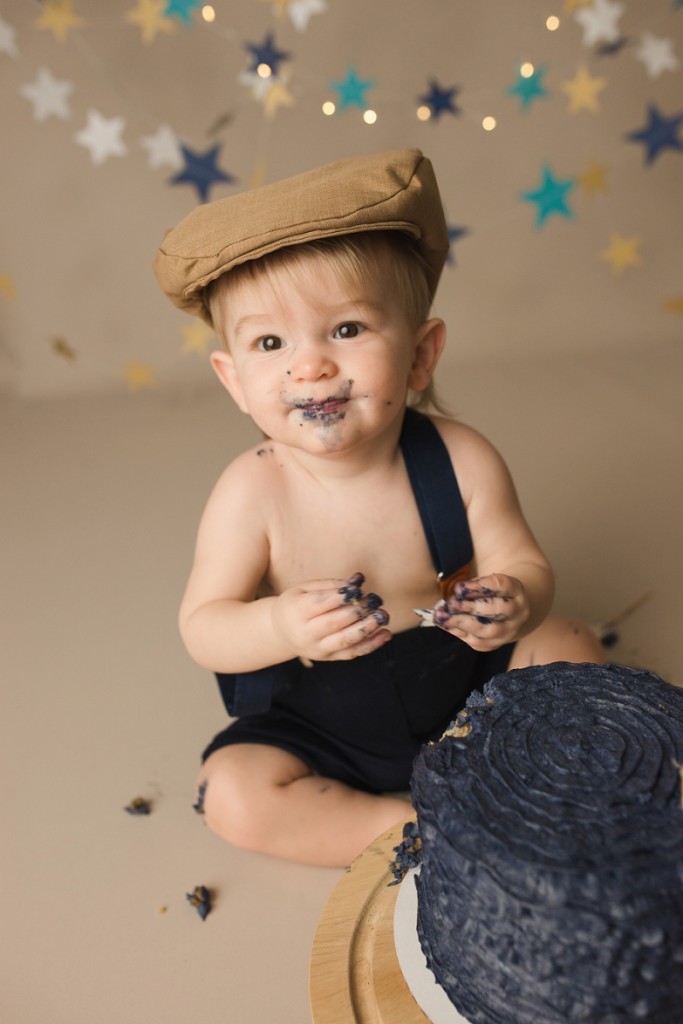 Christine from the lovely Baking Sweet Scents does all of my cakes and I loved how this one turned out!


And these fun paper banners and sweet fairy lights just made our time together that much more fun!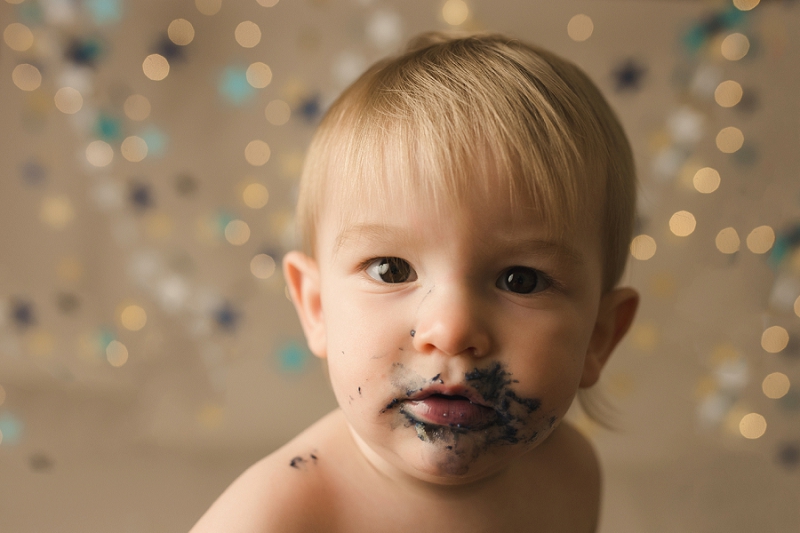 Of course, we just carried the decor over while Samuel took his post cake bath.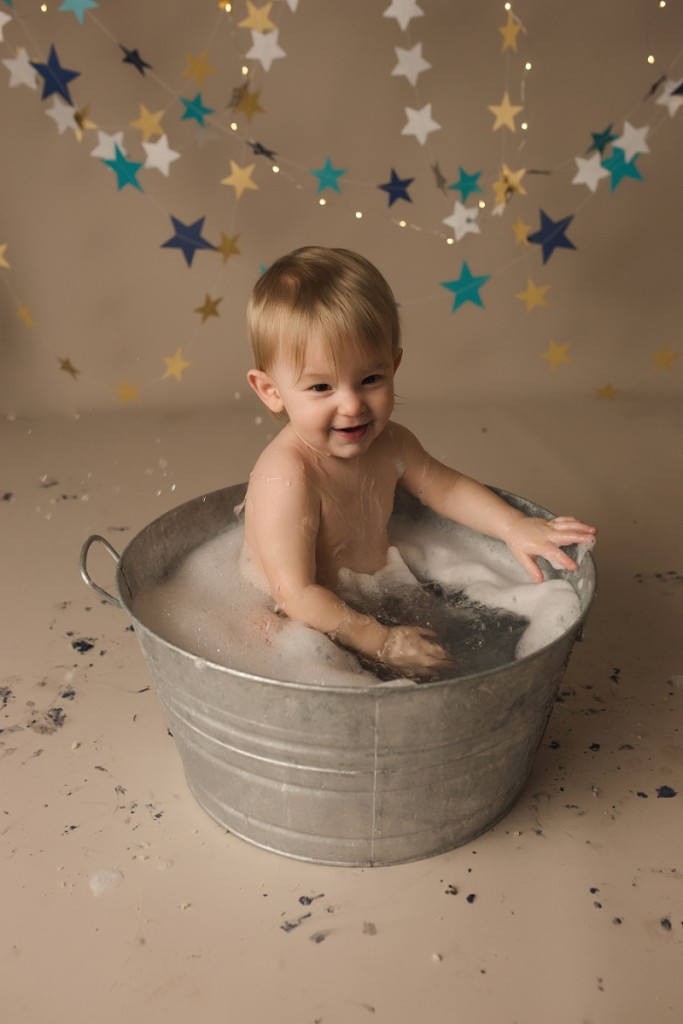 I always tell my one year old parents that their kiddos will likely cry through either the cake or the bath.  One year olds are developmentally working through separation anxiety (even with a parent in the studio!) and becoming aware of so many new sensory experiences each day. Cake frosting can sometimes cause tears, but so can a bath in an unusual location.  Samuel was the rare baby not phased by either new experience.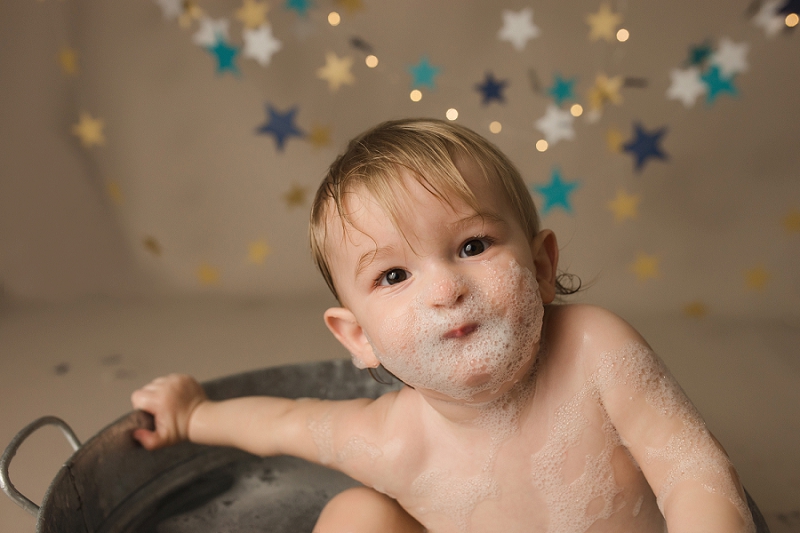 He loved the bath and I about died when I saw the Santa Claus beard he gave himself.  There was just so much enthusiasm!

However, all one year olds tire out pretty fast so by the time the end of our session neared, Samuel was just tired.
But, of course, a few snuggles from mama are the perfect thing to fix a small case of the grumpies.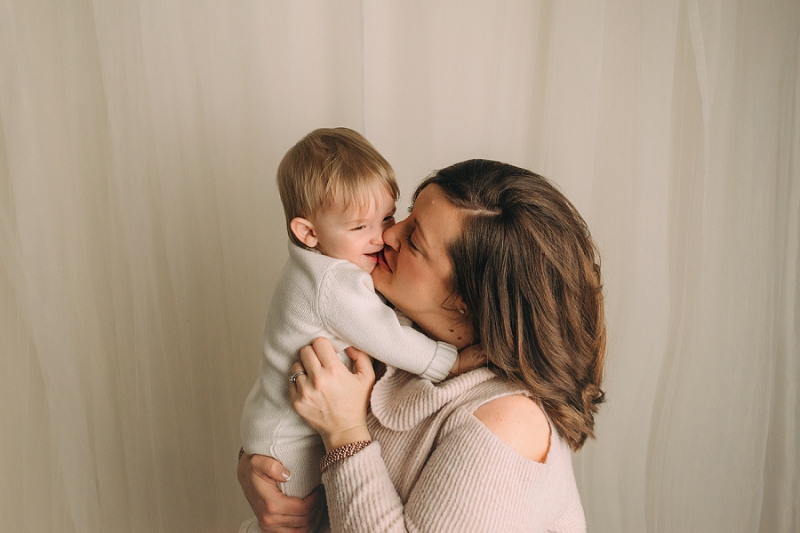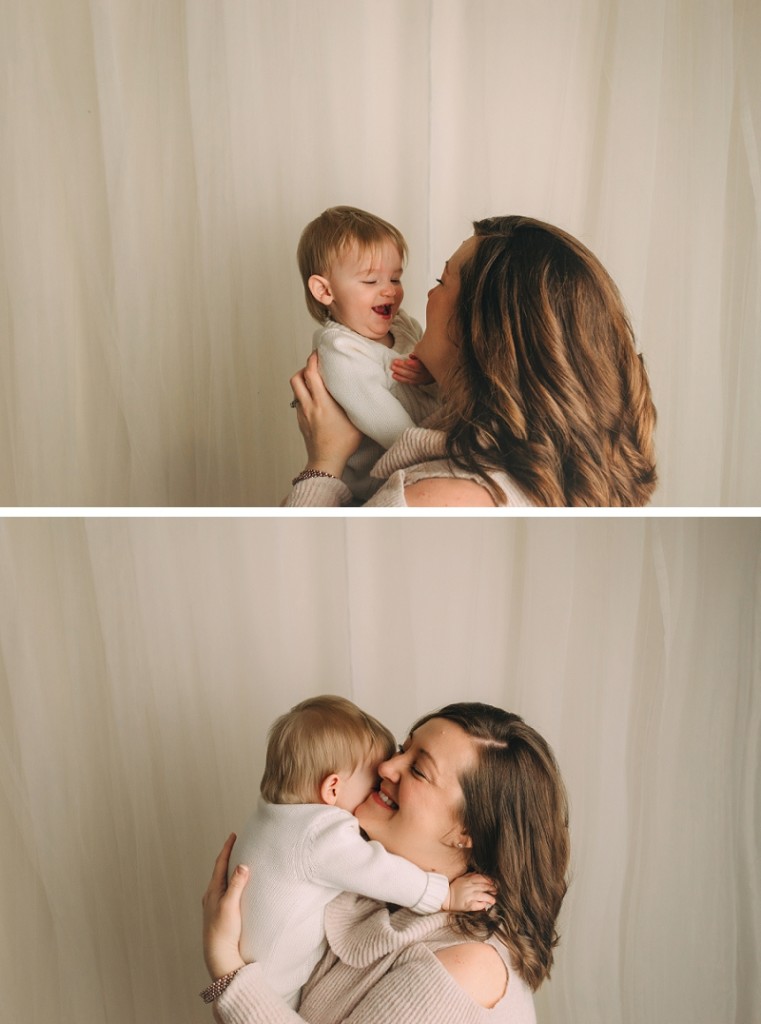 This mama series is one of my very favorite I've ever taken.  I'm such a sucker for the relationship between mother and child.  The joy and the growth they inspire in each other takes my breath away.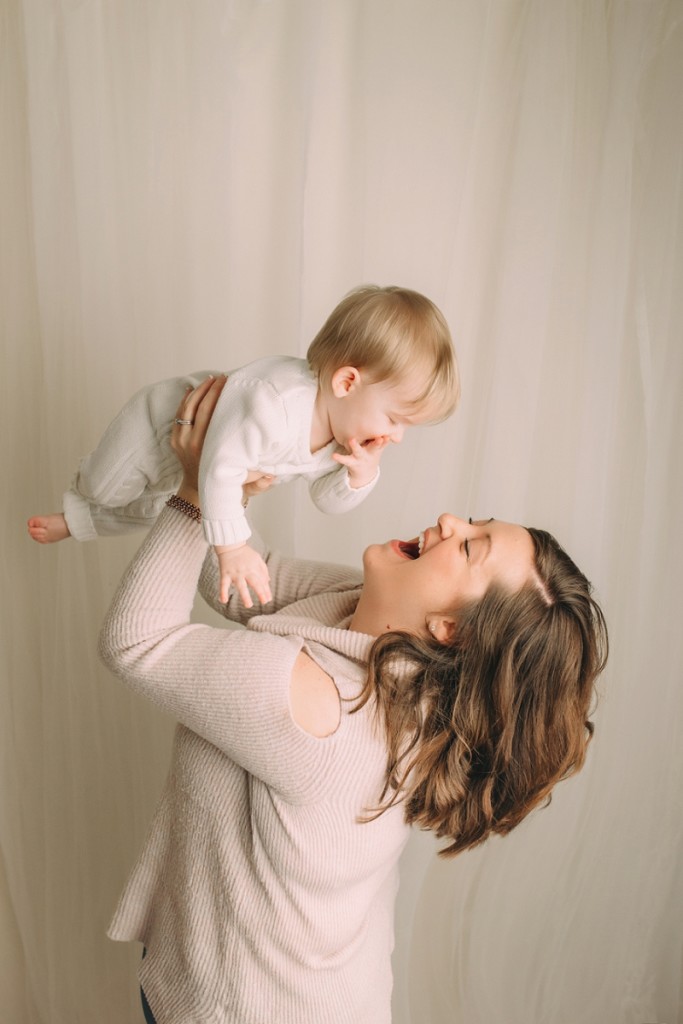 Looking to record your own little one's Greenville SC Cake Smash Photographer?  I'd love to work with you!  Shoot me an email and let me know what you're envisioning.