Ezra: Natural Baby Mini Session Simpsonville SC
Ezra, the youngest of 5 siblings, was the most amazing easy going little guy.  It was warm enough during his Baby Mini Session that we were able to sneak outside the studio door for one outdoor image.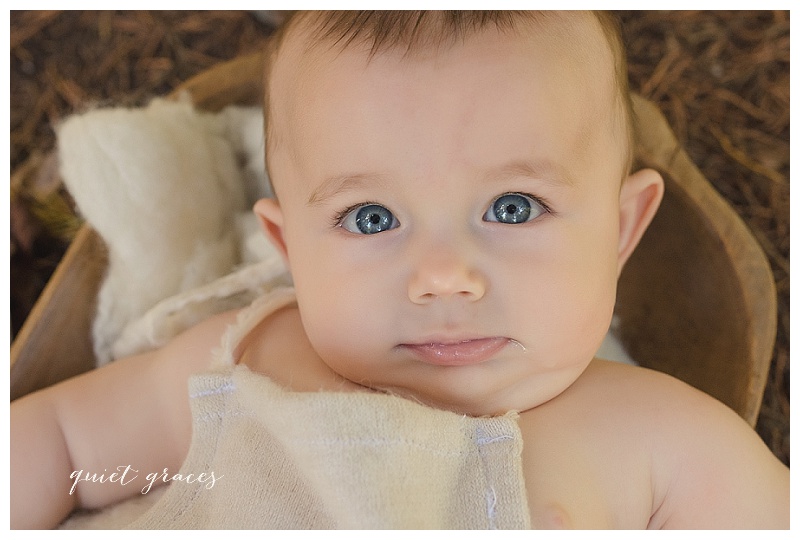 I seriously almost stole Ezra.  Having a baby this happy in the studio is one of my favorite things.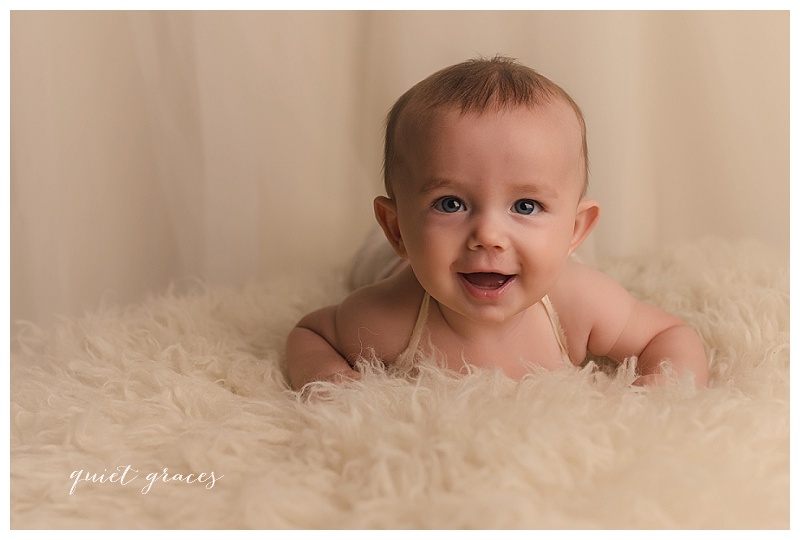 Interested in booking a baby mini session? These sessions are offered on 1 day only in the studio each quarter.  They book up pretty fast, but to be in the first group to know about these session you will want to sign up for my e-newsletter.  I only email 1-2 times and month with updates and announcements (unless you click the expecting or new mom list in which case you'll get a weekly helpful e-mail specially written just to encourage and help you).  Sign up to the newsletter by clicking here!