Lydia Turns One! Simpsonville Cake Smash Photography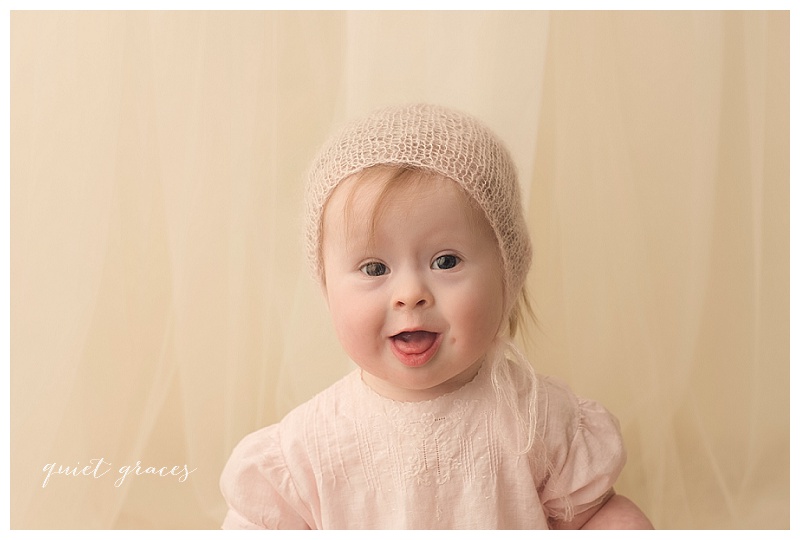 Lydia came back to see me for her Simpsonville Cake Smash Photography.  I can't wait any longer to share this little bottle of joy with you.
The Importance of Pre-Session Planning
Pre-Session planning helps make a cake smash run smoothly.  12 month old babies run on a tight schedule and when they are done… well,  they are DONE.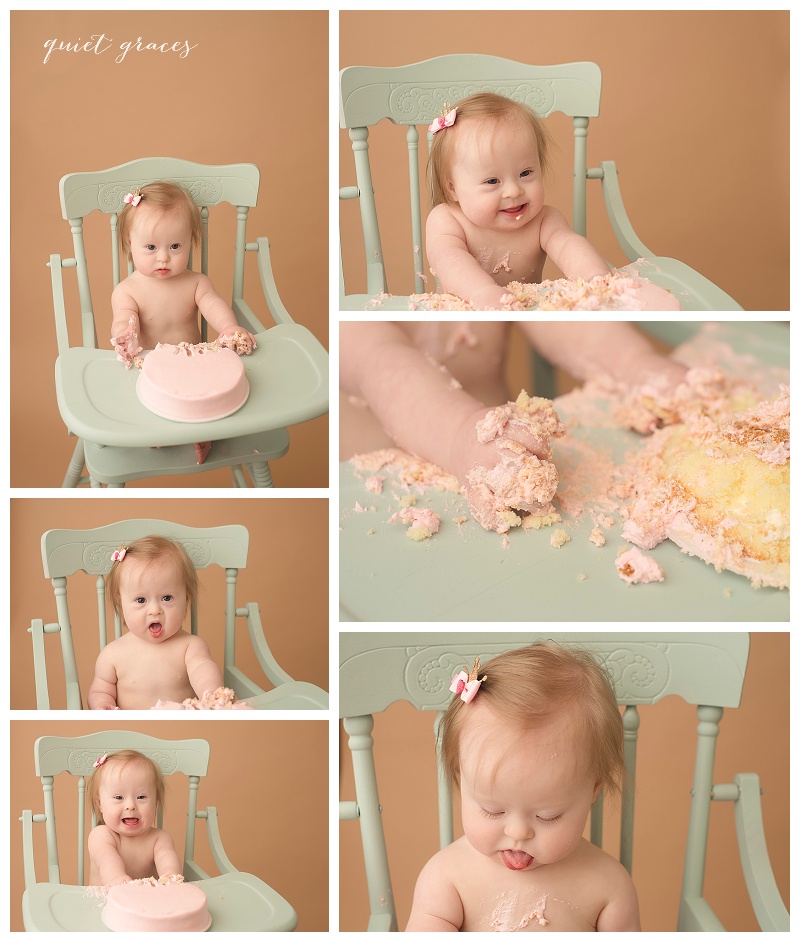 I tend to shy away from overdone prop filled sessions in favor of simple set ups that keep the focus on your little one's precious expressions.  Lydia's mama loved that!

Lydia's mama and I tossed around a few ideas for this cake smash.  Lydia loves to get messy, but consuming food isn't one of her strong skills yet.
So while we did a traditional cake smash, we also decided to explore a new avenue: one year old fine art.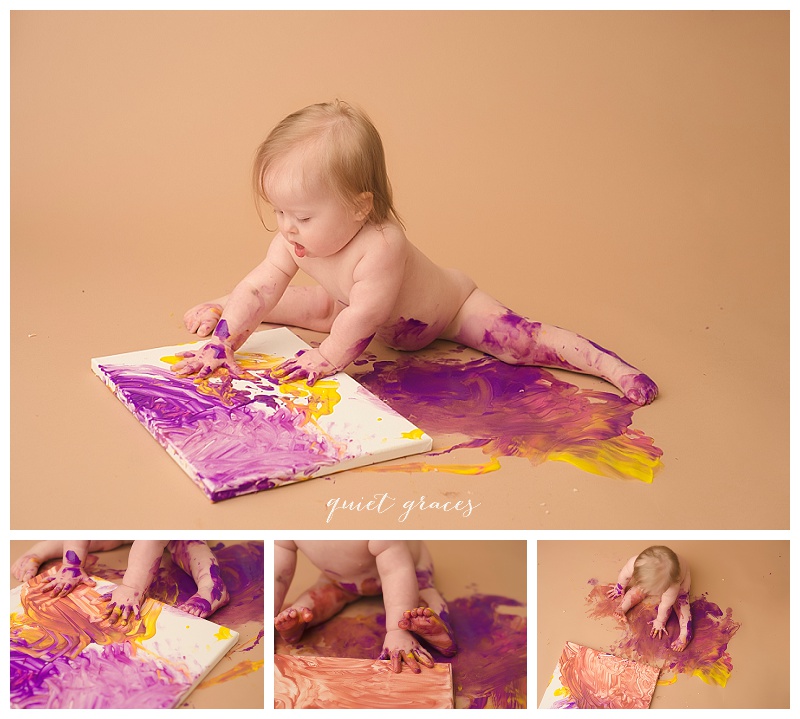 Lydia painted a canvas at the end of her session! I think this is an excellent choice for a baby who has oral struggles or a parent who hasn't introduced wheat or sugar or who has food allergies, but boy was it messy!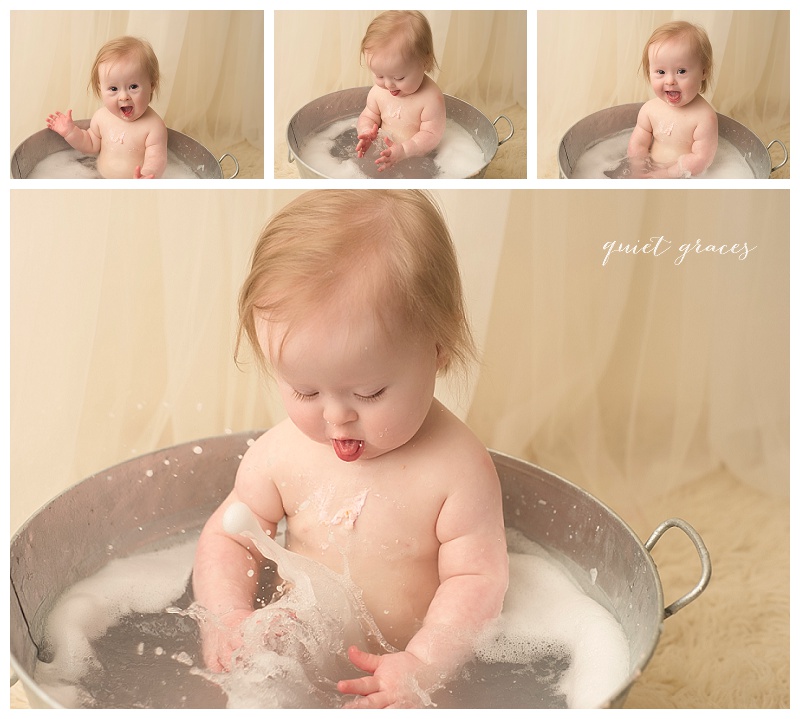 So we decided to finish with a couple of baths 🙂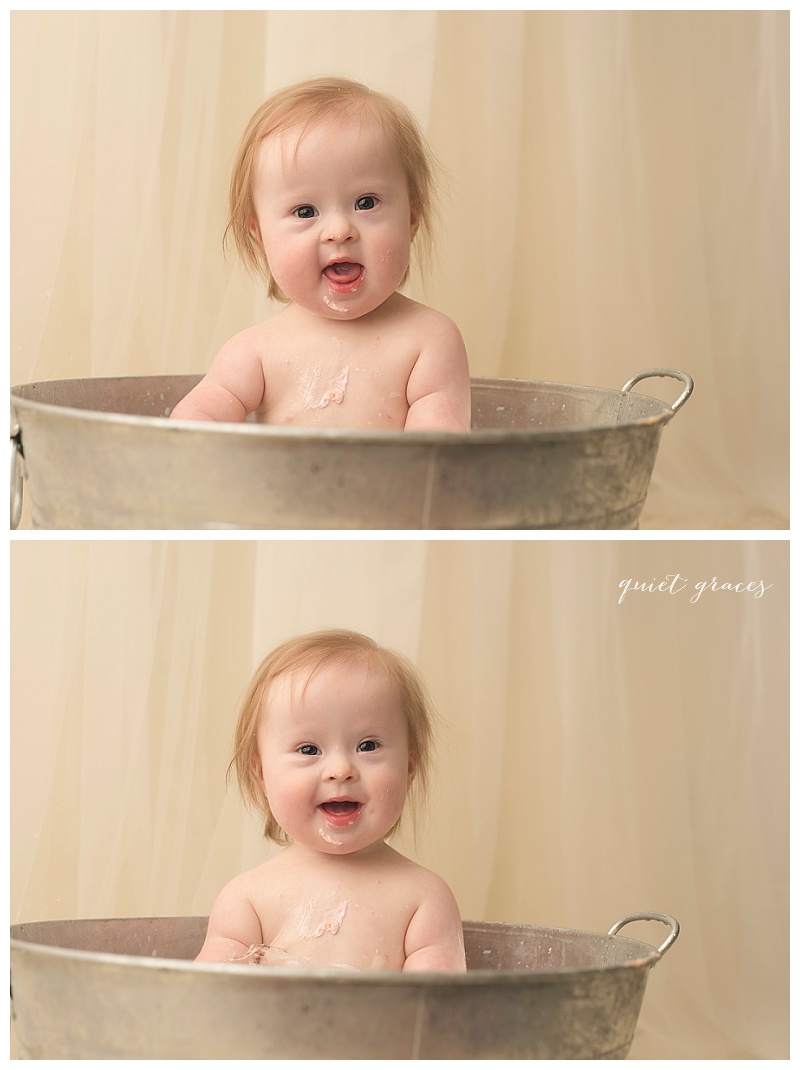 The Studio Wardrobe
Over the last year, I have collected a studio wardrobe of vintage and timeless pieces for portraits.  Most of the studio wardrobe is cream or soft muted colors. No need to take a teething baby shopping or stress over whether or not something  ordered online will fit.  Most parents bring one special outfit and shop the studio rack while I do the first few images.
We chose this true vintage pintucked dress and knit bonnet for Lydia and I love how they complimented her skin tone.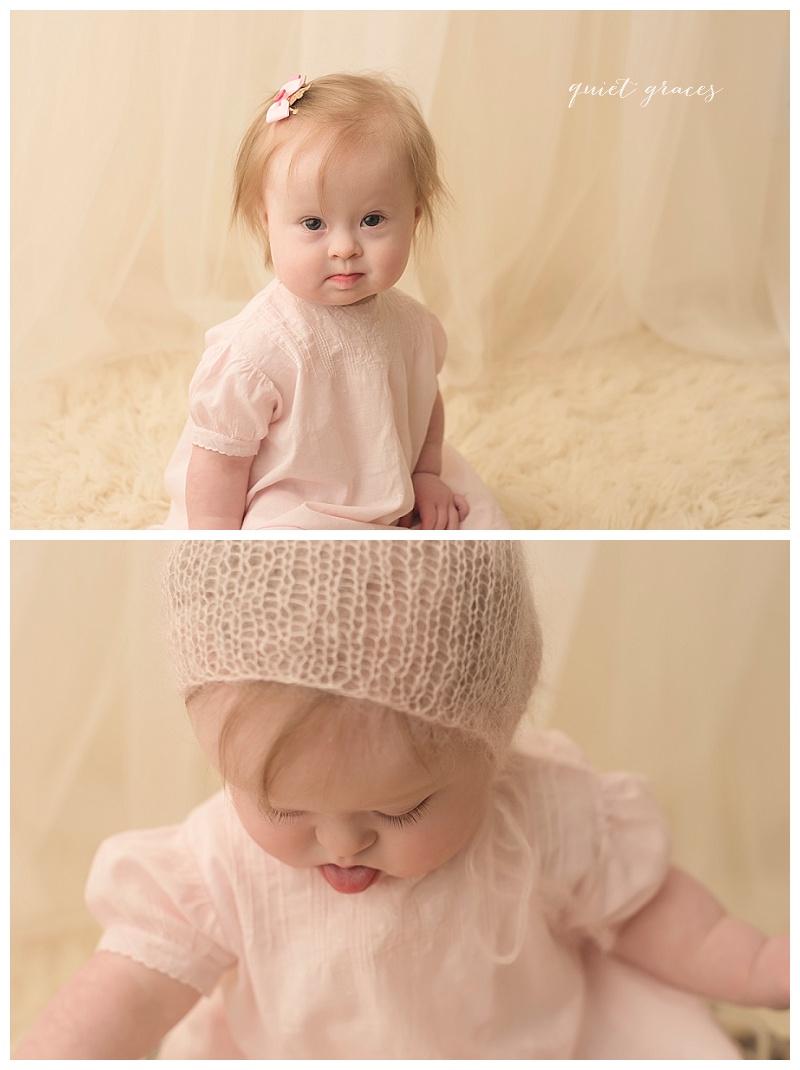 Interested in your own Cake Smash Session?
Great!  The first step is to contact me by clicking here.  Sessions start at just $299 and every package contains digital files and access to the studio wardrobe.  Quiet Graces also sells barnwood framed prints and beautiful albums
Sessions book fast, so contact me today!