Mother's Day Photo Sessions Greenville SC
If I were to offer Mother's Day Photo Sessions Greenville SC this is exactly what I would want them to look like.  Creamy dreamy whites and lots of snuggles and cuddles leave the focus on the relationships.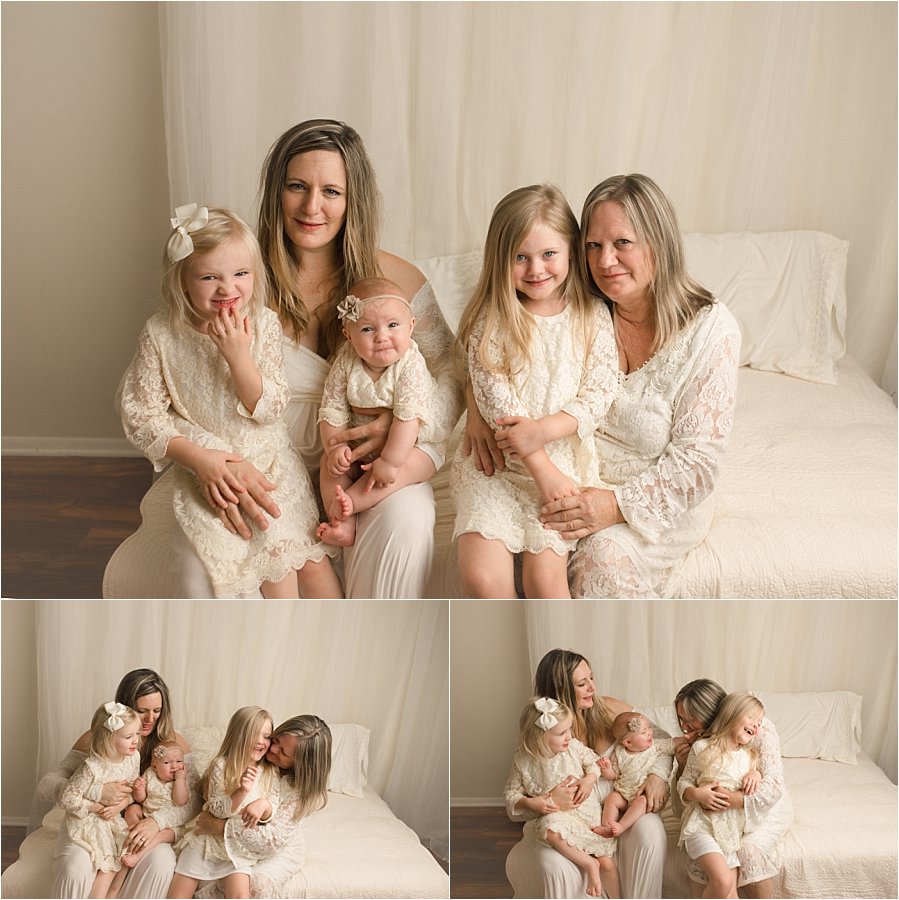 This session is actually a six month session for Reagan where grandma tagged along and jumped in the images.  Having just lost a parent recently, I know how much image like these mean.  Seeing your mama in love with you as a child or seeing your mama love on your babies is a precious gift.  I never say no to requests for grandparents to join a session.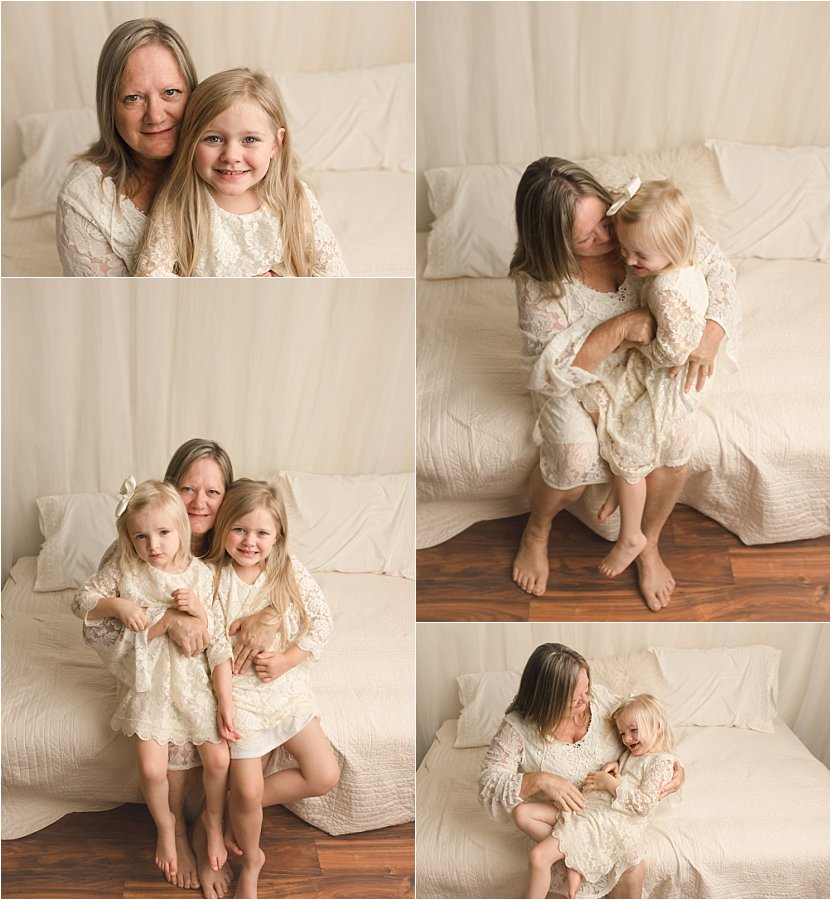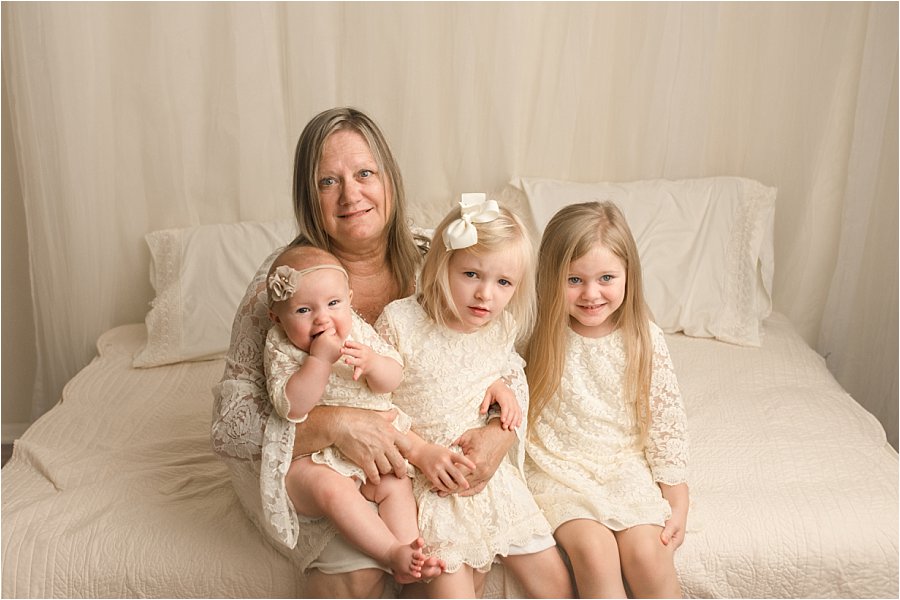 Time is fleeting.  Hold onto these moments and these joys just a little bit longer.  Make them into art.  Treasure the beauty of relationships with all their quirks.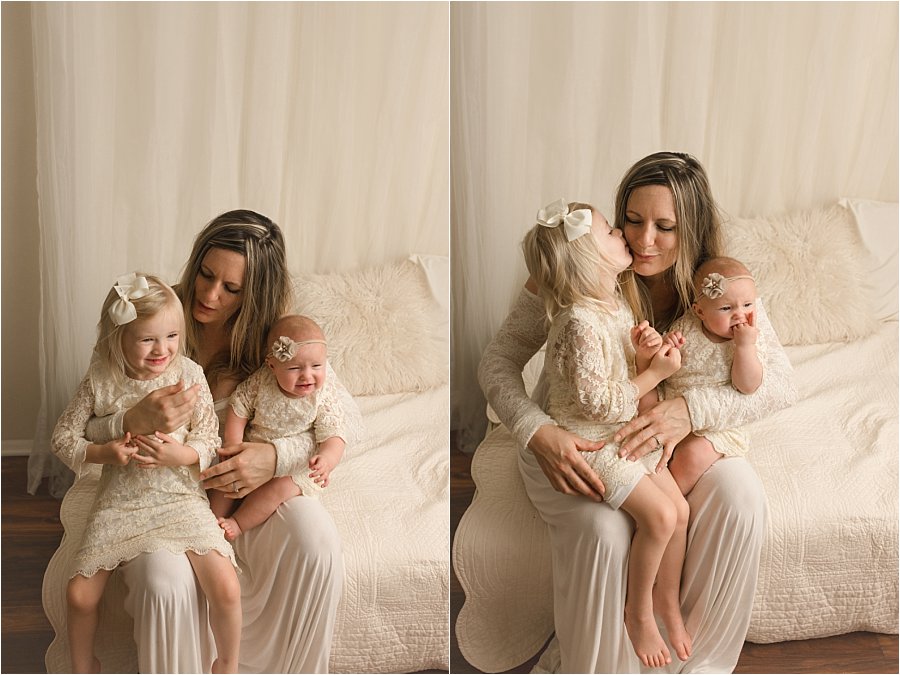 As with any session in the studio, I always let the children lead.  Children are people too.  They  need to move and play and enjoy themselves. They have their own wonderful thoughts and opinions. Want to jump on the bed? Sure!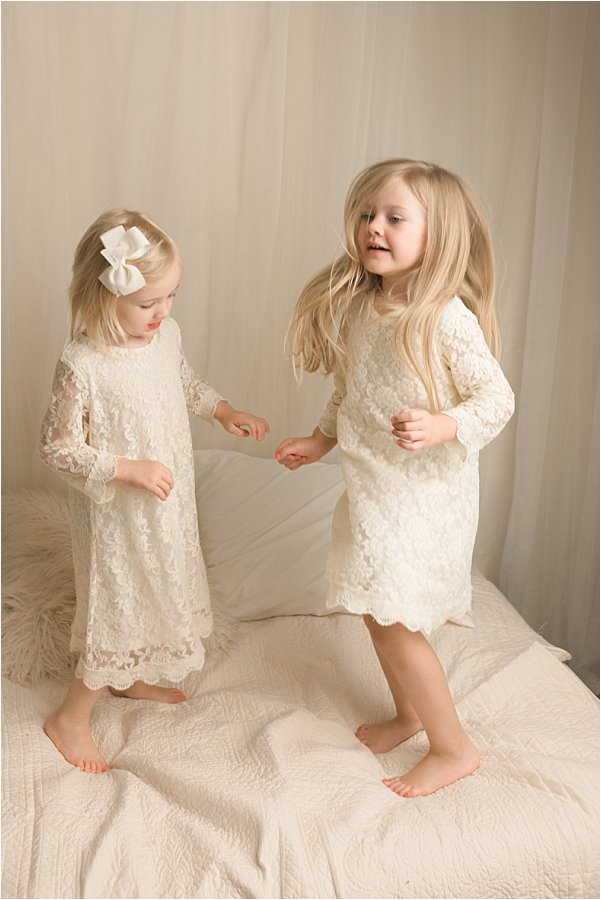 Do you need to snuggle in imprecise poses? Excellent! Let's just capture you as your are in your full innocent uninhibited beauty.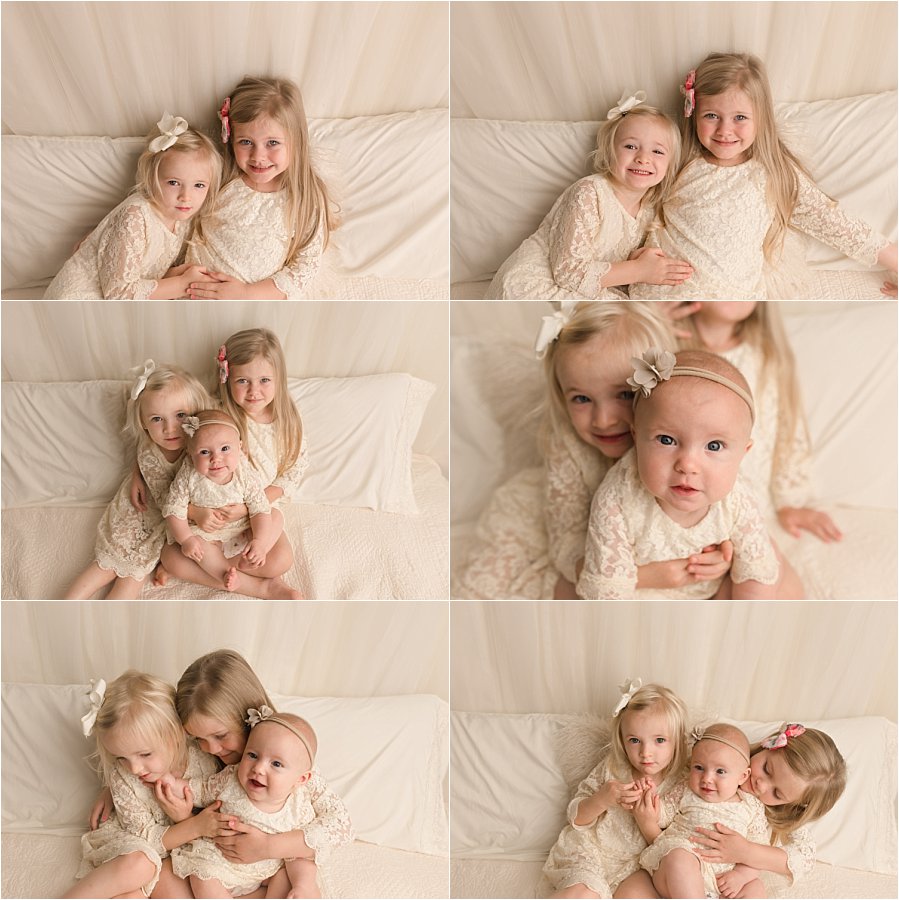 Do you think tummy time with your sister would be fun?  Let's try it and watch some magic unfold. Children's ideas are sometimes better than mine!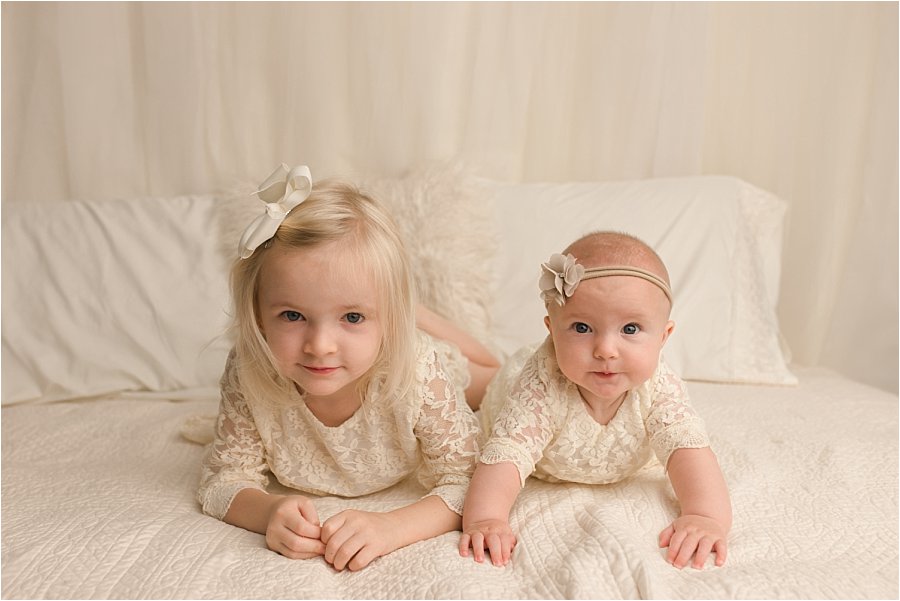 I  also have a play corner for big kids who just need a break. The Little People Zoo was well loved during this session.  Especially when we were focusing on Reagan.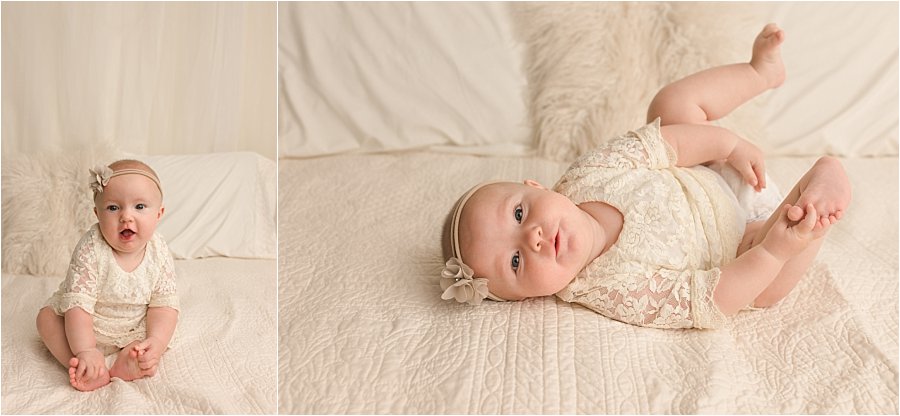 Isn't she just the sweetest baby? She too needed a break mid-session for a nursing snack, but that just left time to get to know these wonderful women a bit more.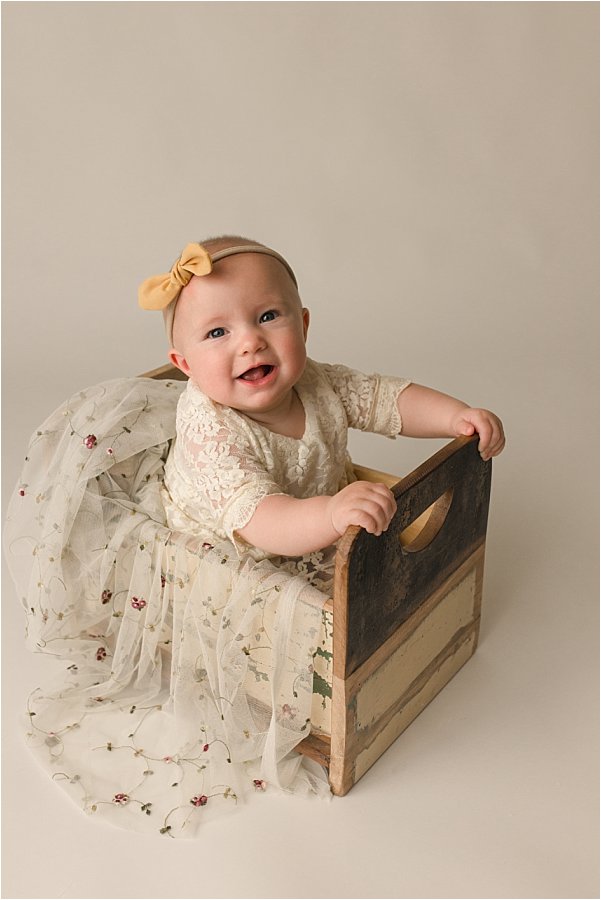 Are you looking to book a Mother's Day Photo Sessions Greenville SC to capture all the mothers in your life?  Or maybe a baby milestone with a grandma or two? I would adore having you in the studio. Click here to tell me all about your perfect session.