One Year Cake Smash Photos Greenville SC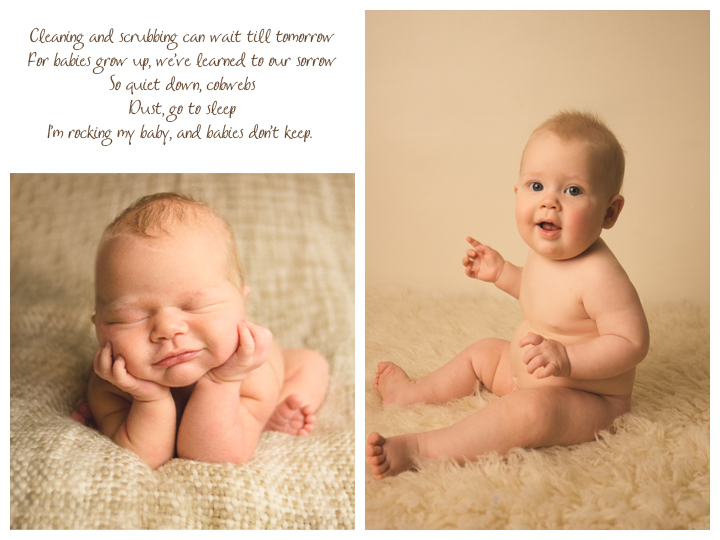 I couldn't believe when it was time to do this guy's one year old cake smash photos. This little guy just grew too fast.  From the 10 pound newborn (yes! 10 pounds!  Mama is a rock star!) to the little six month old to the big one year old, it all happens in a blink.  I feel so blessed to have captured this little guy from the beginning.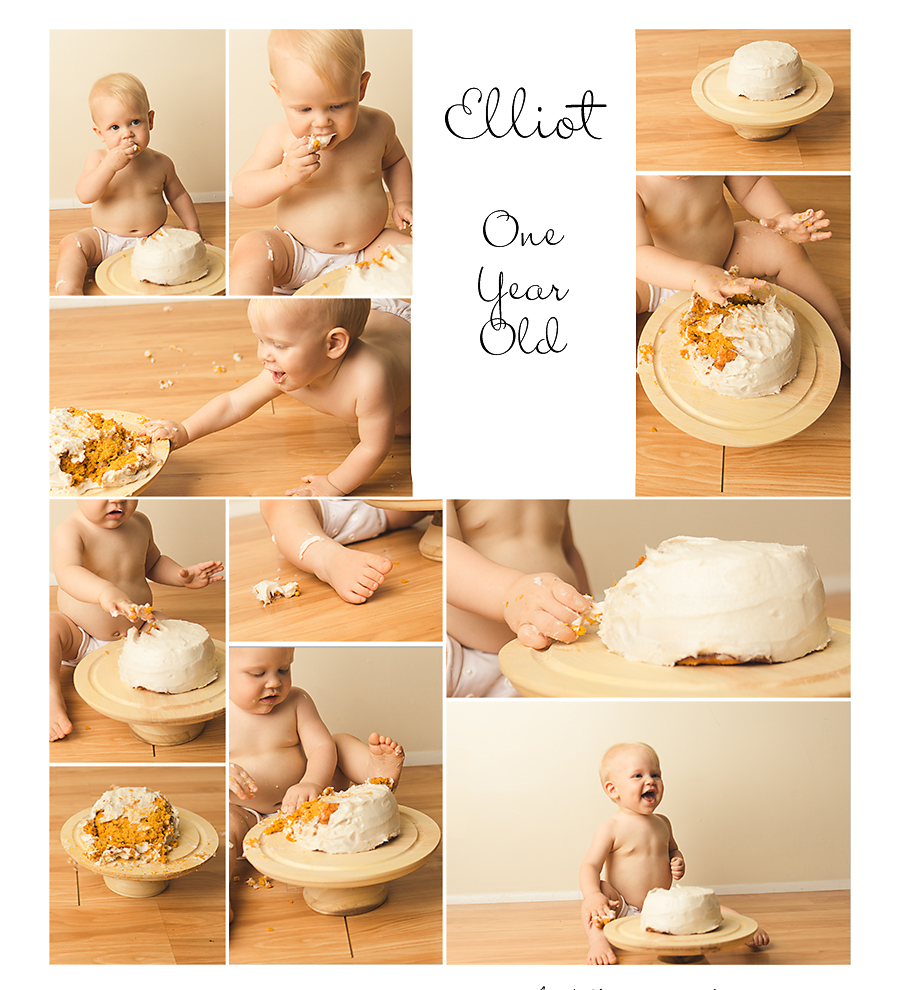 Elliot has struggled with a number of food sensitivities/allergies so mama handmade his cake.  It's a sweet potato mixture with a coconut cream frosting.  And it was so so good!
Most of my cake smash babies are so timid with their cake.  They're over stimulated from the new environment and the new food.  Elliot's mama did a practice run before our session (at his birthday party!).  Therefore, Elliot had no problems diving right in.  Hands, feet, and a few good smears on the flooring just for fun round out his experience with the cake.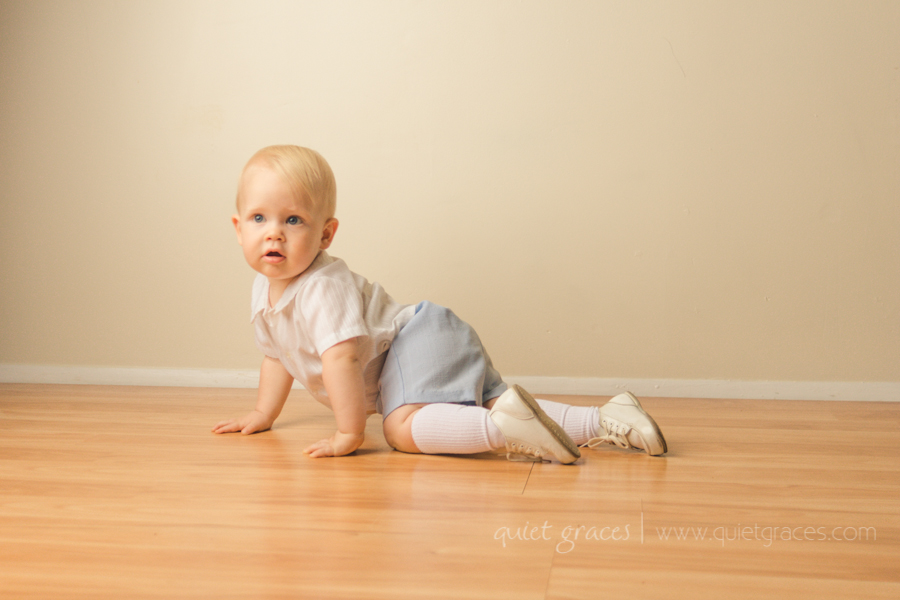 With all cake smash sessions, we always do a few outfits before the cake.  This sweet outfit has been worn by Elliot's daddy and all of his brothers.  I also have a handful of rompers and heirloom pieces for children in the 6-12 month range in the studio for client use.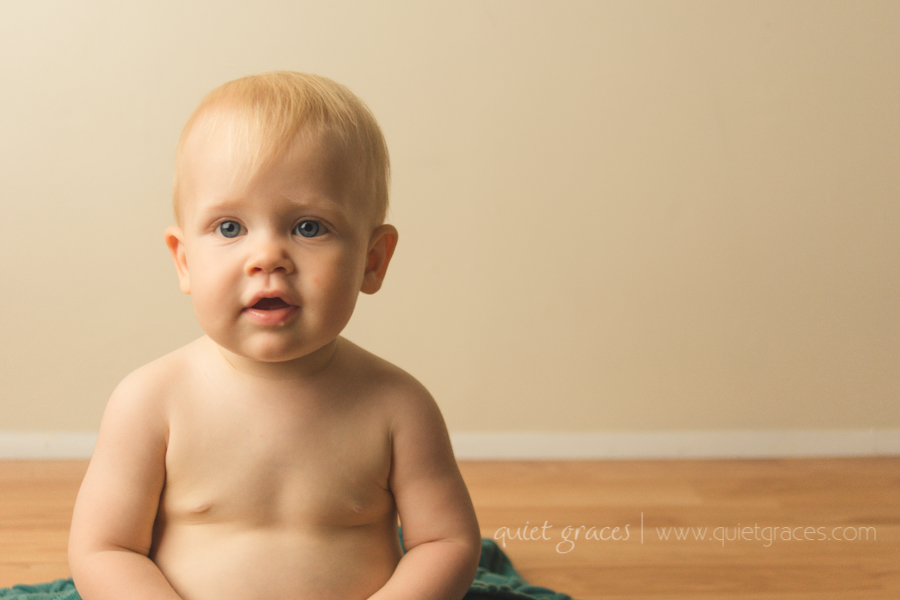 Bu mostly I just love capturing these glorious naked baby rolls one last time before they evolve into toddlers.  The drool.  The squeeze-ability.  The little personality that each baby has perfected by their first birthday.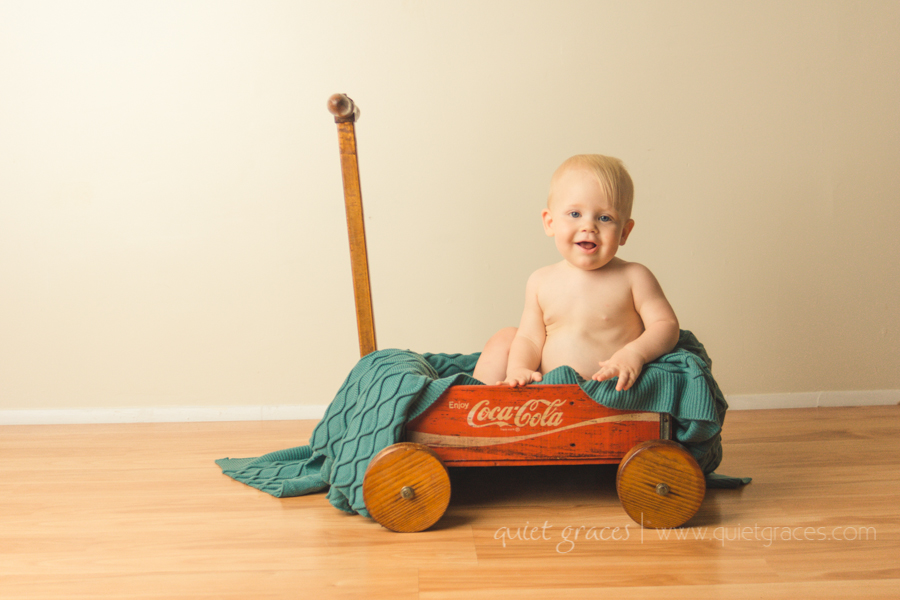 Looking to capture your little one's personality in Fine Art Imagery for your home?  Want to know what working with Quiet Graces is like?  Click here to see if we're a good fit for your needs.