Organic Baby Girl Studio Photographer Greenville SC
I was so excited to be Ivy's Organic Baby Girl Studio Photographer Greenville SC.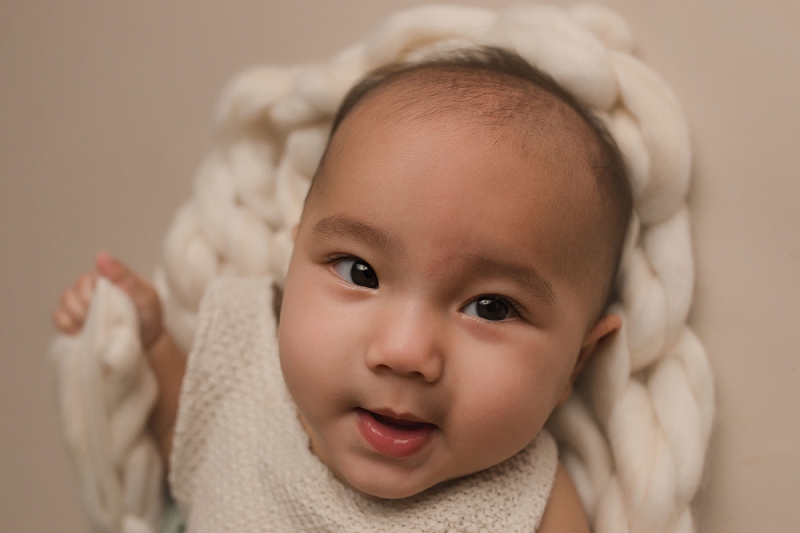 Ivy's mama Pranee booked a session to capture the sheer sweetness of her baby girl.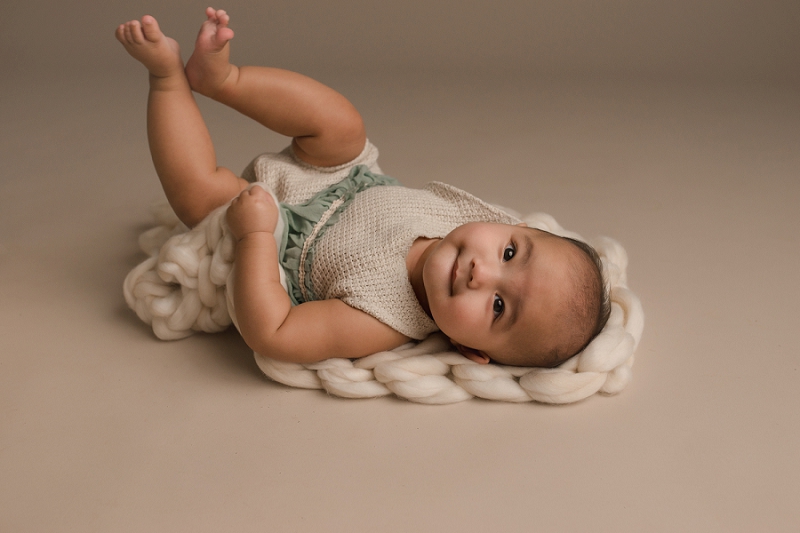 She had one special request. Could we include a bit of ivy to show the significance of her name: Ivy Oaklyn.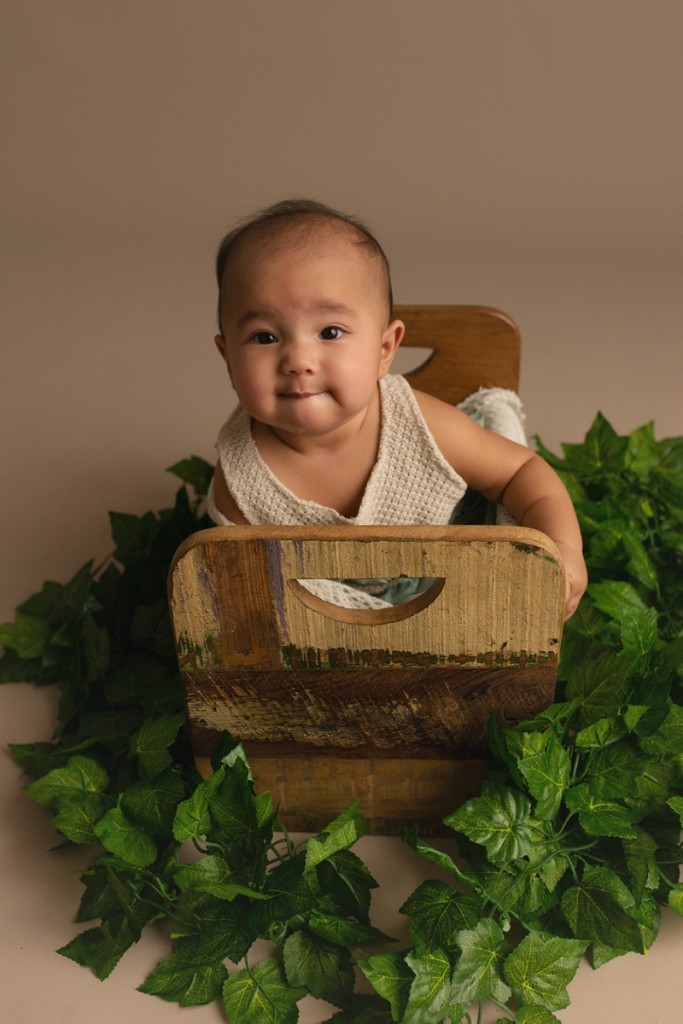 I loved this idea so much! What a simple way to add a deeply personal touch to your photos.  I love how you can incorporate such a small thing of significance to tell your baby's story.
Ivy is a sheer beauty.  Those lips and this intense gaze completely melted me when I was uploading these images. I had to edit this one first.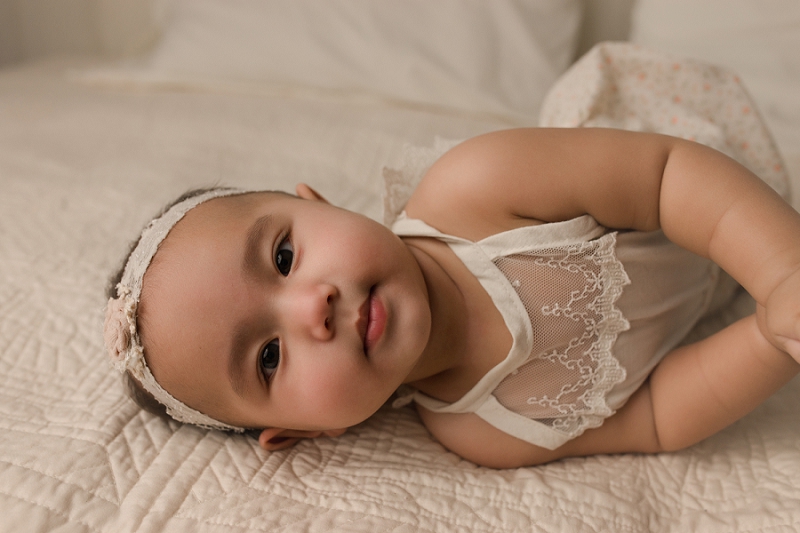 This little one still hadn't mastered the art of sitting which is actually quite common for six month olds.  She kept trying to inch off the futon here though!
One of the reasons I shoot with such a short lens is to be able to hold babies while shooting.  My hand is holding hers in this shot so that I know that she is safe even though I can't see all of her in the camera frame.
Ivy is wearing two items from my client wardrobe which you can see some of by clicking here.  I love that I can provide clients with a stress free and inexpensive way to "shop" for their session.  I have items ranging from timeless dresses or smocked rompers to hand knit items to more modern photo trendy items.
Looking to book your own session for you six month baby? Not wanting to fuss with shopping for wardrobe?  I'd love to have you in the studio so we can capture all the personality and joy you never want to forget in your little one.  Click here to tell me all about your dream session for your sweet baby.