Simple Studio Baby Mini Photo Session Greer SC
Sometimes you just need a few pictures of your little one in Simple Studio Baby Mini Photo Session Greer SC. You don't need anything fancy.  You just want a few images to capture your baby's chunky thighs. Or maybe it's their new smiles.  Or maybe it's sitting up or crawling.  And for some reason, your cell phone just isn't doing the job you wanted.  These are great reason to book a Milestone Mini Session.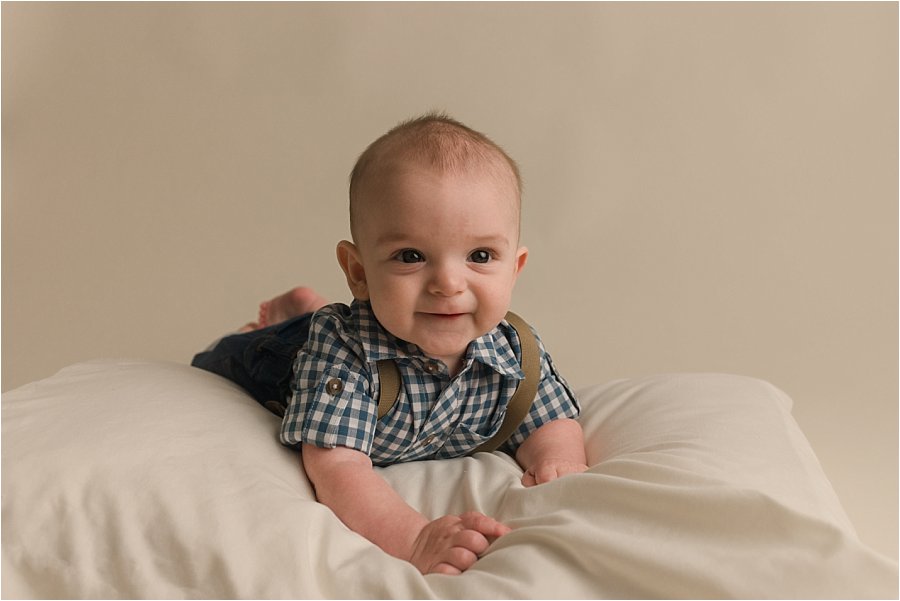 Annette's primary reason for booking this session for Andrew at precisely five month old was to recreate similar images to the ones she had of her daughters at the same age.  I love this idea!
Andrew's Simple Studio Baby Mini Photo Session Greer SC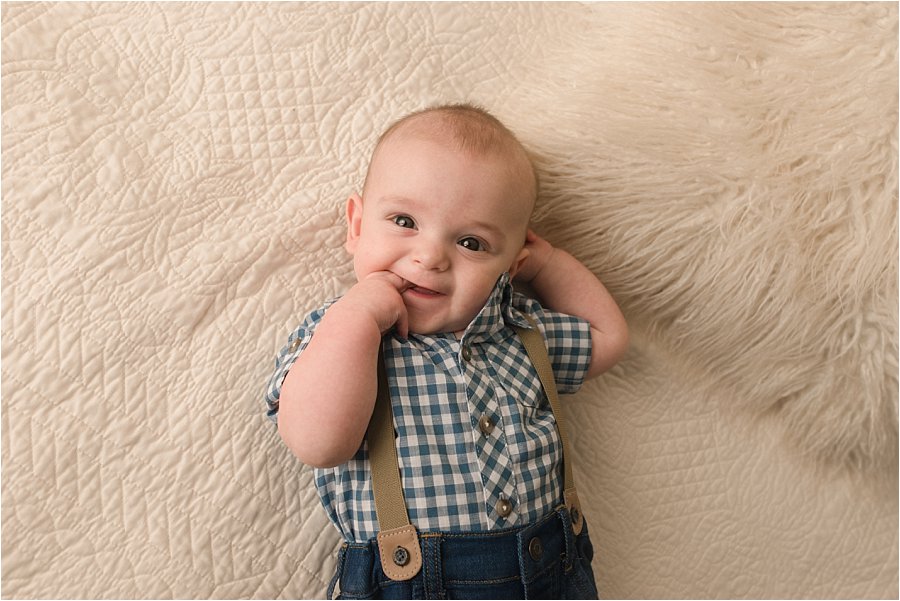 At five months, Andrew hadn't yet reached his sitting milestone, but he LOVED being on his tummy.  So we focused the first part of our mini session on this milestone. Isn't he the absolute sweetest in this hat that his daddy picked out for him?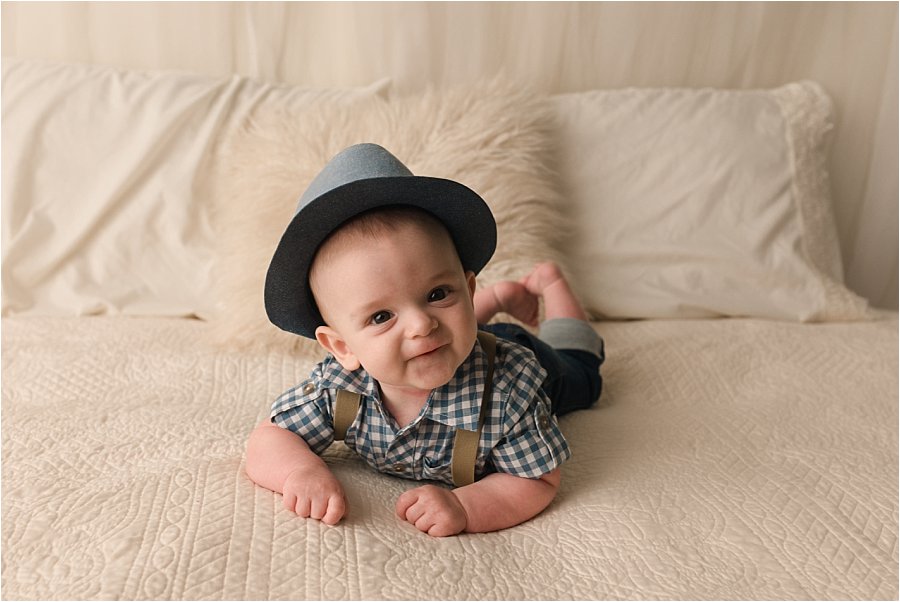 Swoon! I love a baby in a hat.  Add on the suspenders and I'm completely bowled over with cuteness.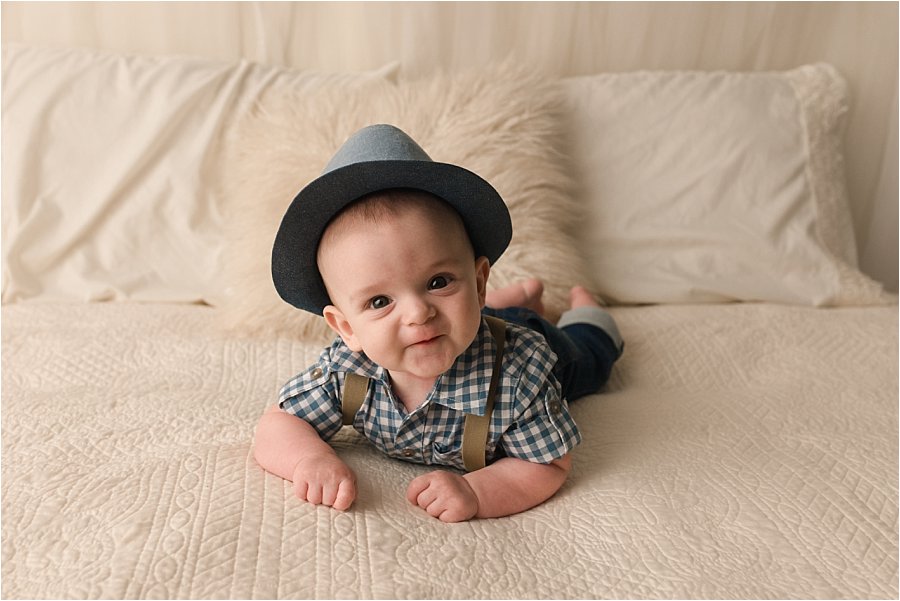 And then we did the images of Andrew to match his sisters's five month images.  A simple set up on a pillow to show your baby in all their cuteness.  This isn't my idea, but I love it nonetheless.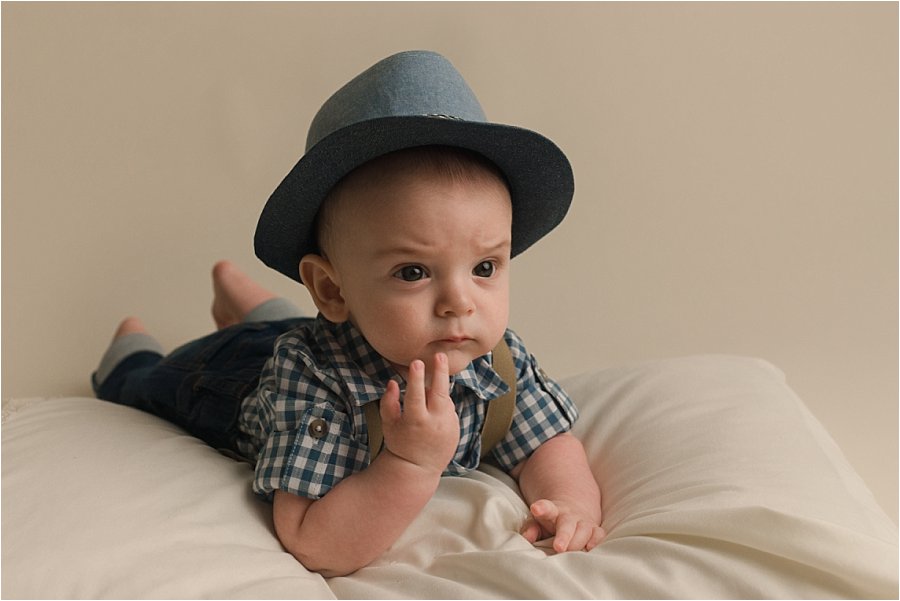 This thinker pose was all Andrew. I laughed so hard I had to put my camera down.  It's always amazing to me that even tiny humans are filled with tons of personality.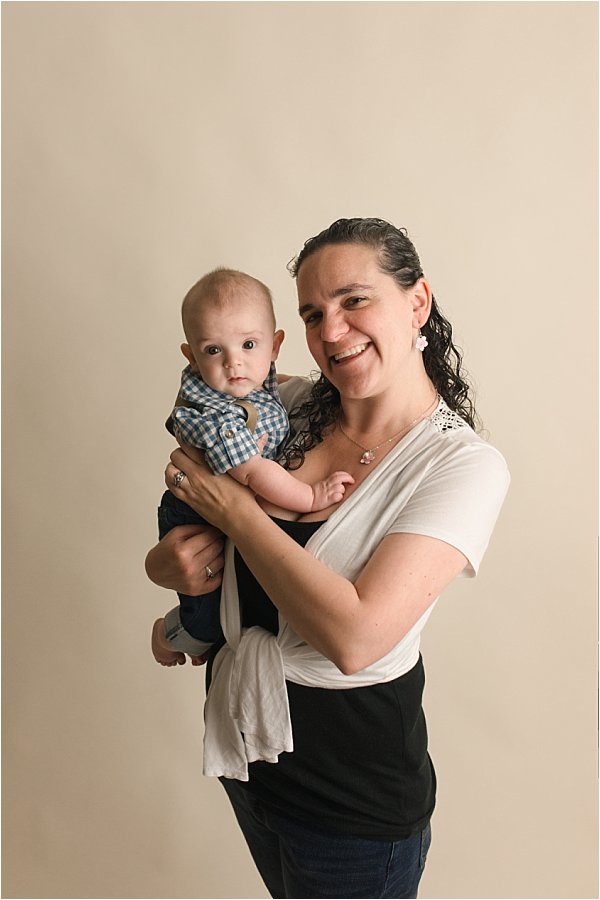 Finally, I finished the session with some images of Annette and Andrew.  Annette confided in me that it was her birthday!  So I had to document their love for each other!  Happy birthday, Annette!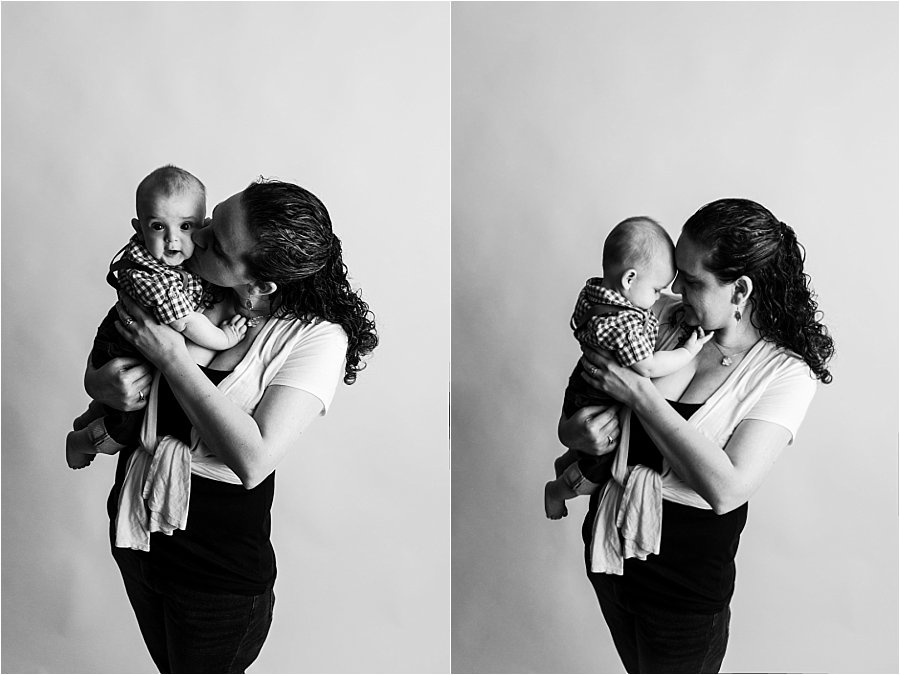 Interested in booking your own mini session for your baby?  I'd love to be able to serve you.  Click here and tell me all about the special things you never want to forget!