Vintage Baby Boy Sitting Photos in Greer SC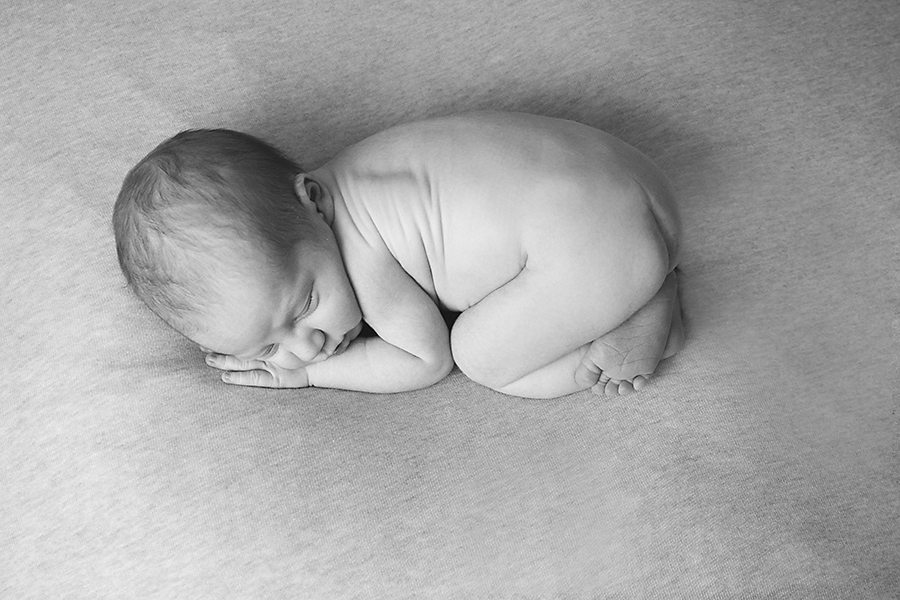 Remember this little guy?  So adorable right?!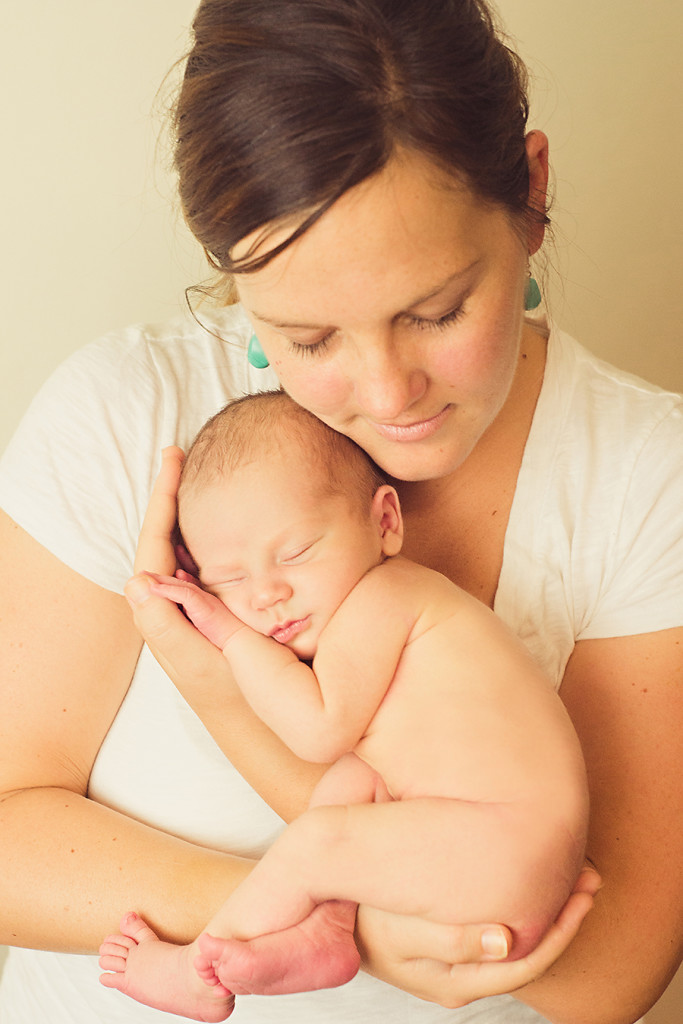 And do you remember this show stopping image with his mama which is still one of my favorite mother/baby images I've ever taken?
Well, little Henry is growing up so quickly!  See?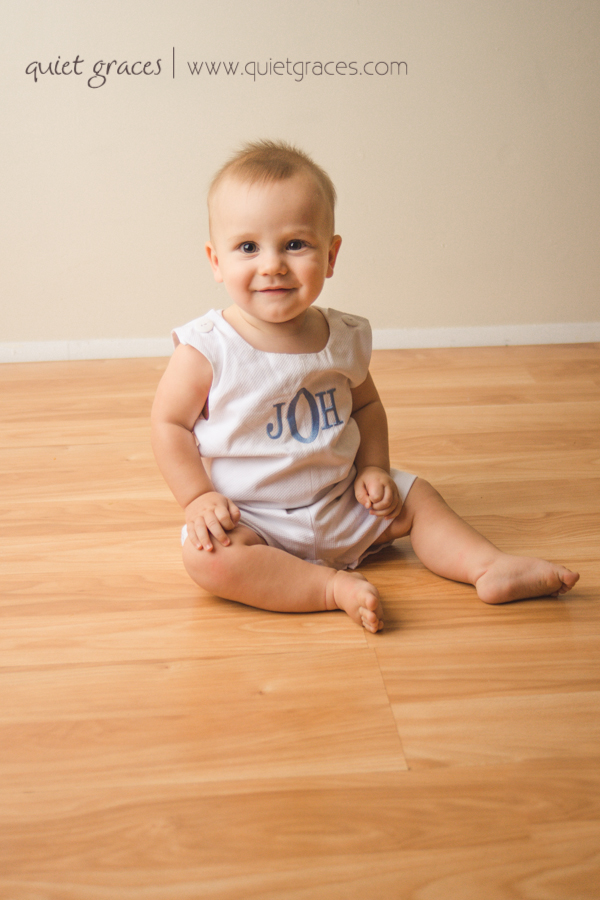 Henry was eight months old when we did these vintage baby boy sitting photos in Greer SC.  I think six month session is often a misnomer since my clients usually wait until their child is sitting well on their own before this session.  The sitting milestone typically occurs between 6-8 months and more often than not I'm photographing 7.5-8 month olds.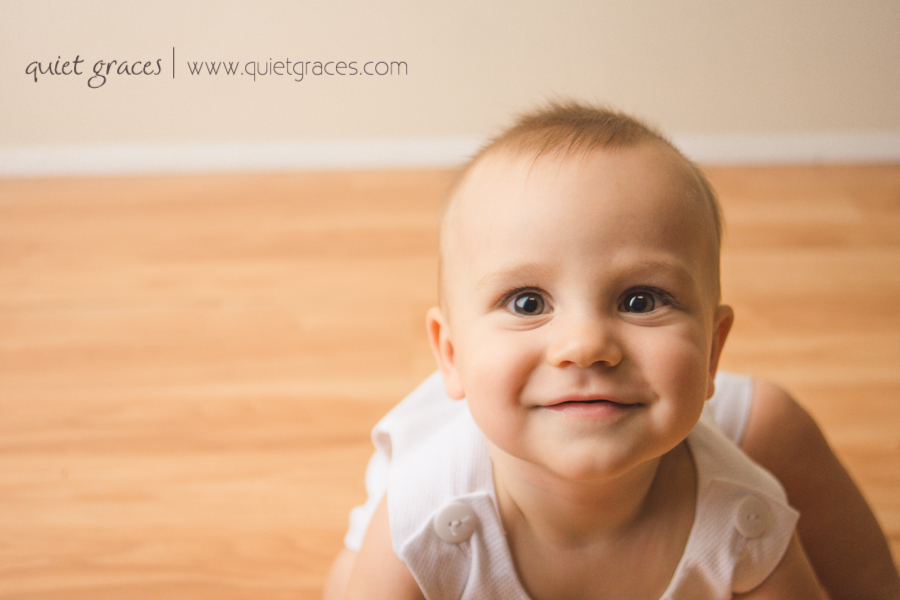 I love this age.  The personality is just oozing from all of their little pores. They smile readily and explore even more readily!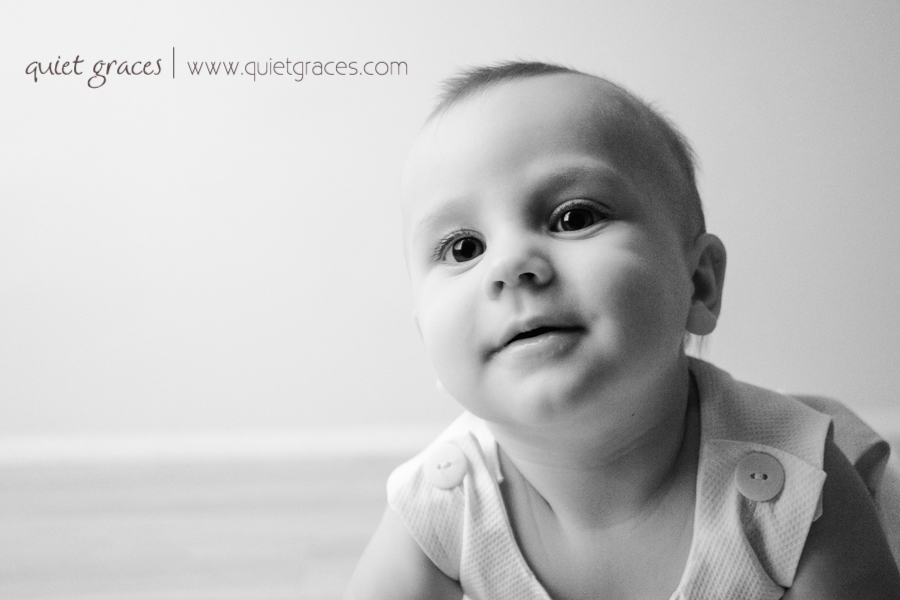 This constant exploration makes the sitting milestone session a surprising workout for mom!  I typically don't touch babies/toddlers in the 6-18 month range because of separation anxiety. Babies at these ages love to explore but want their mama's close for a safe home base.  So I recommend the mom of a sitting milestone baby come dressed in something comfortable especially if baby has mastered crawling like Henry had!  Mama's move baby back into the area with the best light and place their babies in props. I often have to remove mama's legs and hands in Photoshop.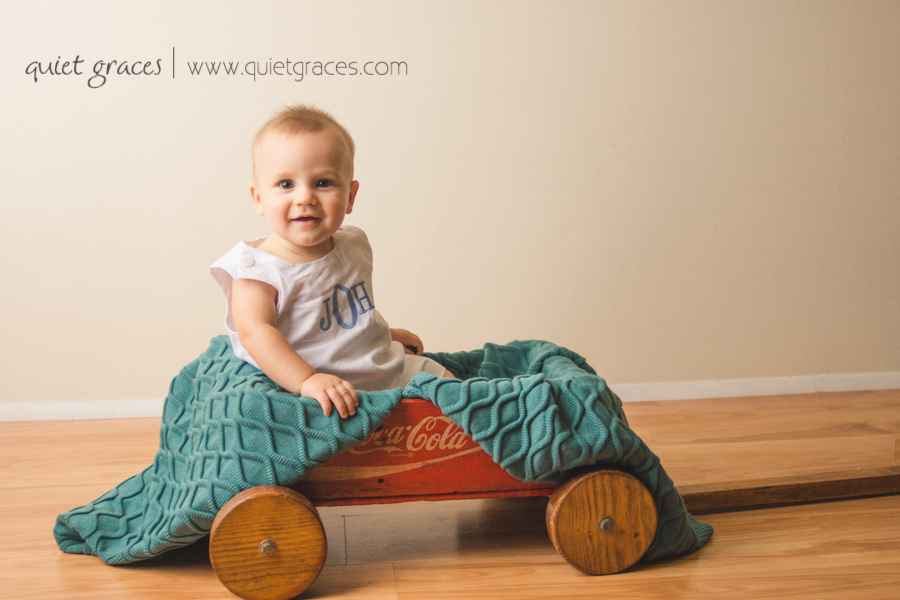 But I would rather my babies feel safe and secure with mama next to them.  So I concentrate on getting engagement with the camera and snapping all these adorable images while mama stays near her baby. Six month sessions are definitely teamwork between mama and photographer, but the results are always so precious!  Jenn did an especially good job putting Henry back on the set over and over and over and over again.  We were both worn out!  But with images like this: it was so worth it!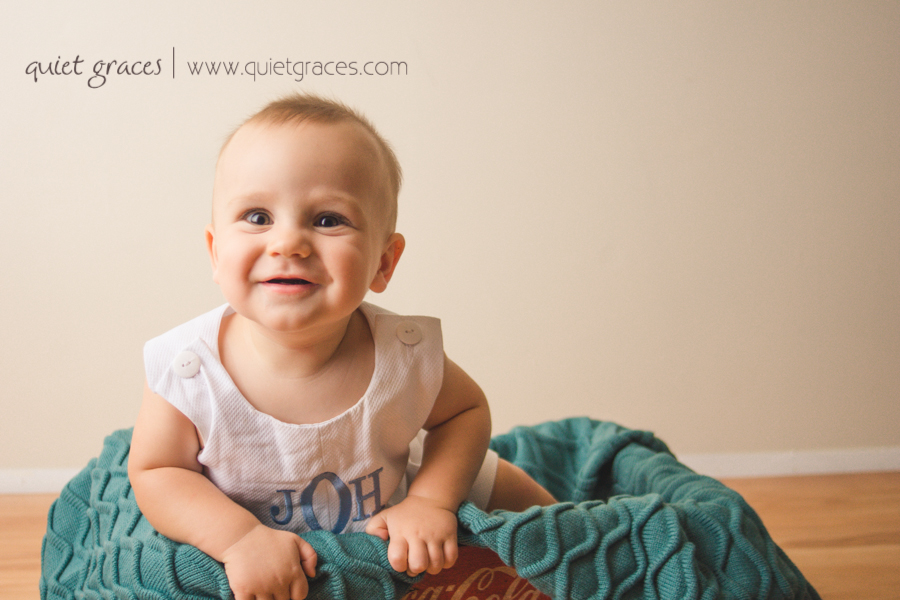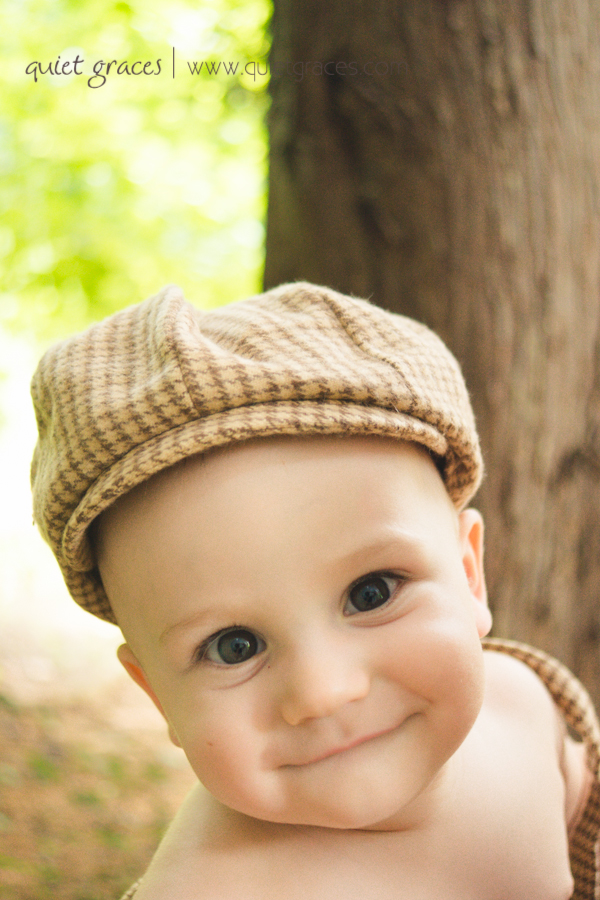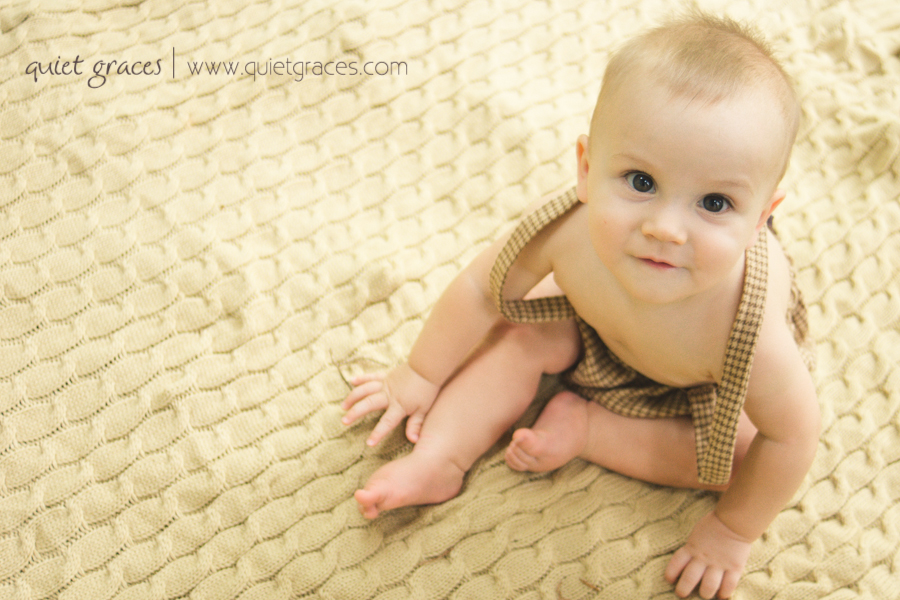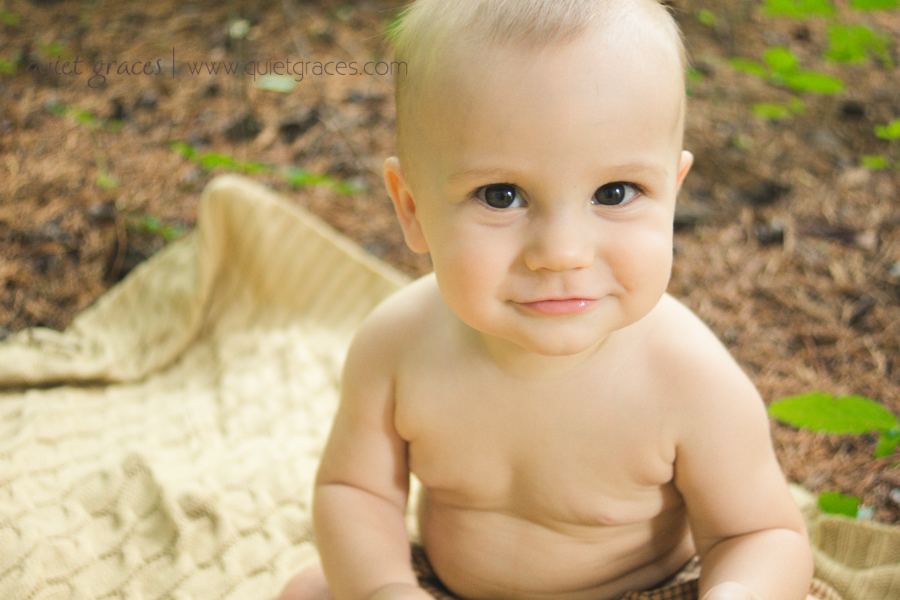 This face pretty much melts me.  Henry… you are going to be a heart breaker!  
Do you want to freeze time with your sitting baby?  Do you want to capture their budding personality as art for your walls or an album?  Contact me today and set up your booking.