Delaney: Down Syndrome Awareness Month
We met Delaney last year during the inaugural Down Syndrome Awareness Mini Sessions.  I was so excited to be able to see her grow this year!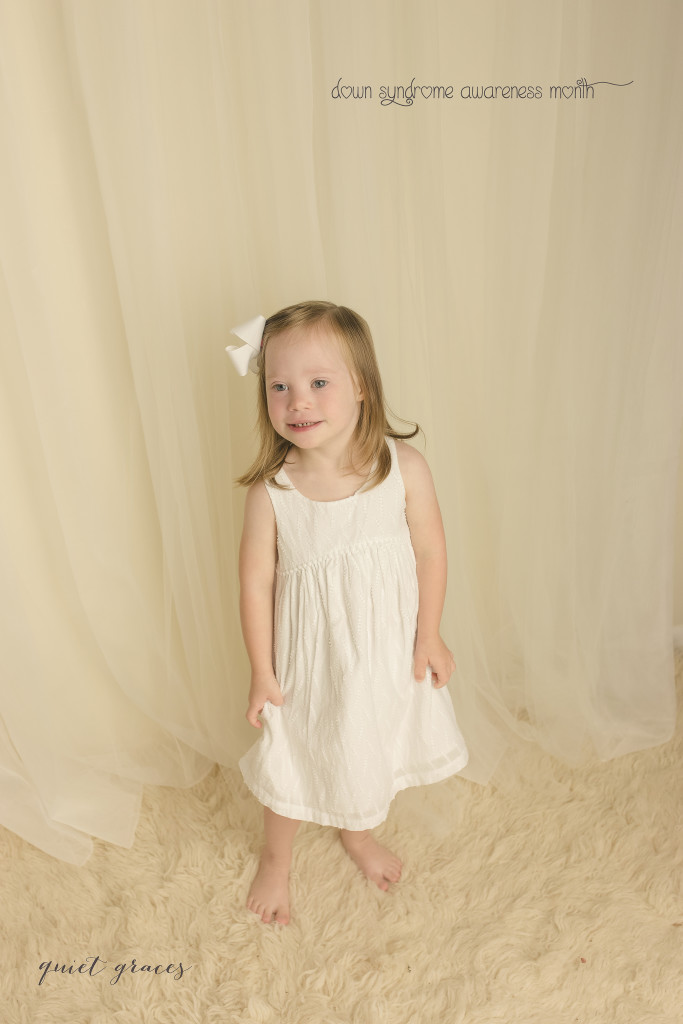 Delaney loves to sing & dance. She quickly memorizes all of her favorite movies, and performs in unison with them.
Delaney also loves to watch Dancing with the Stars, and tries her best to imitate each routine.

Whatever she does, she does it with total gusto. You can't help but feel happy when you watch her.

I love what Delaney's mama Sarah says about her daughter.
I hope when people see Delaney, they see her beautiful smile and big blue eyes.

I hope they see how happy she is to be a part of this family.

I hope they see how hard she works to communicate her wants and needs, and how patient she is until we understand.

I hope they see how loving and friendly she is to everyone we pass.

But most of all, I hope they can look past any obvious differences to see the amazing spirit that radiates from our girl.

~Sarah