Children
Connie booked a studio family session for Christmas cards and asked of with could also do Traditional Korean Hanbok portraits in Greenville SC.  I said yes!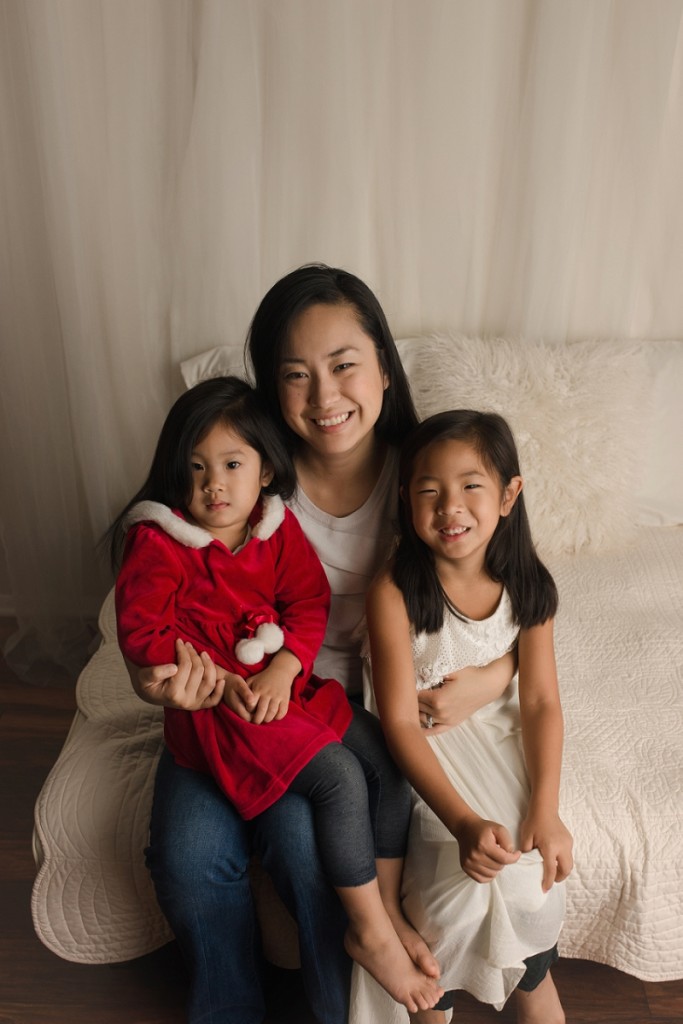 I love this repeat client so much.  My first time photographing her was during the birth of Allie, then we did newborn photos for Allie, and one year photos for Allie.  There's something about being present in your birth room that makes you an instant friend with your photographer.  It helps that I gave Connie head rubs and held her basin when she got sick

  I adored serving her in that way and love that she treasured the support.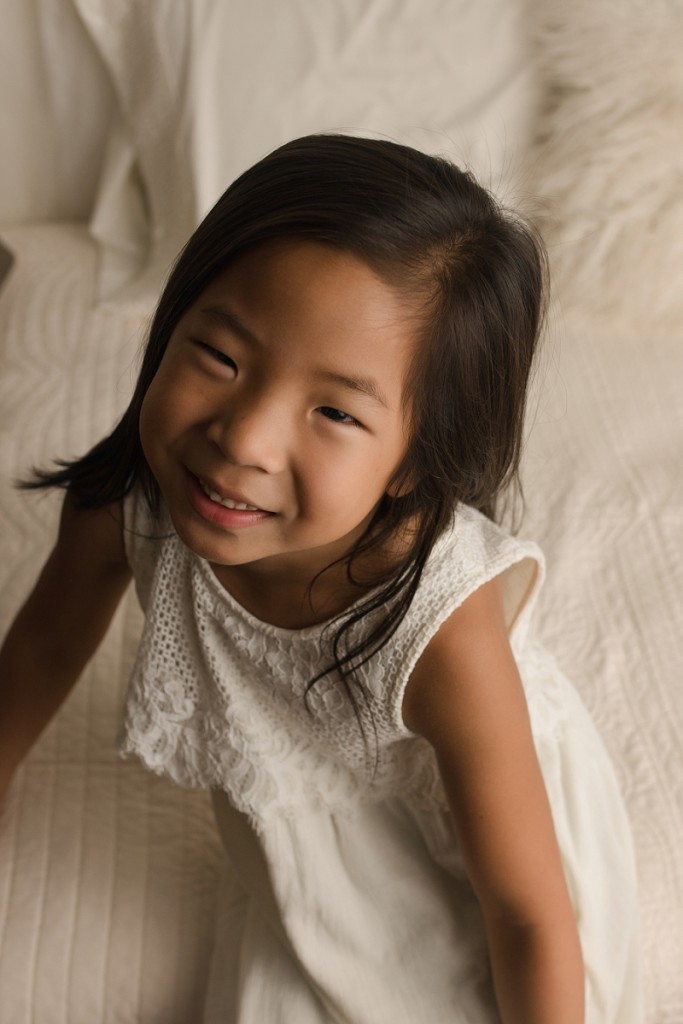 Big sister Abbie has always adored me, but sweet Allie has always been a little unsure of my camera.  This time was no different, so I bribed her with our foster kitten.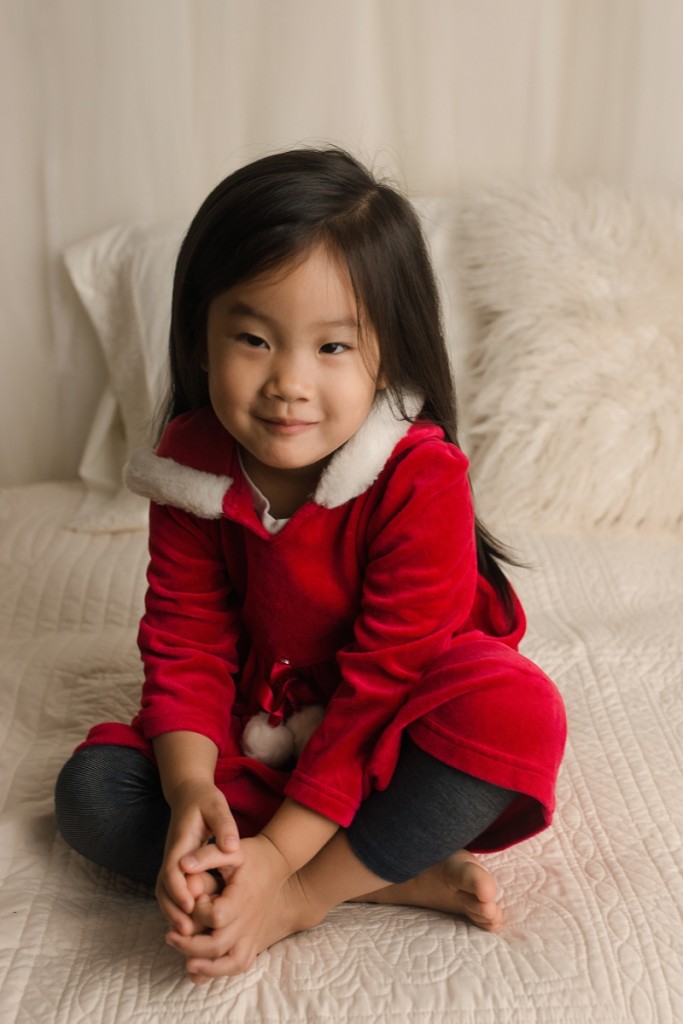 Mission smile was successful

  There's nothing a foster kitten can't fix with a two year old!  Typically our cats or fosters are never in the studio, but with mom's permission I'll do anything to make a two year old happy!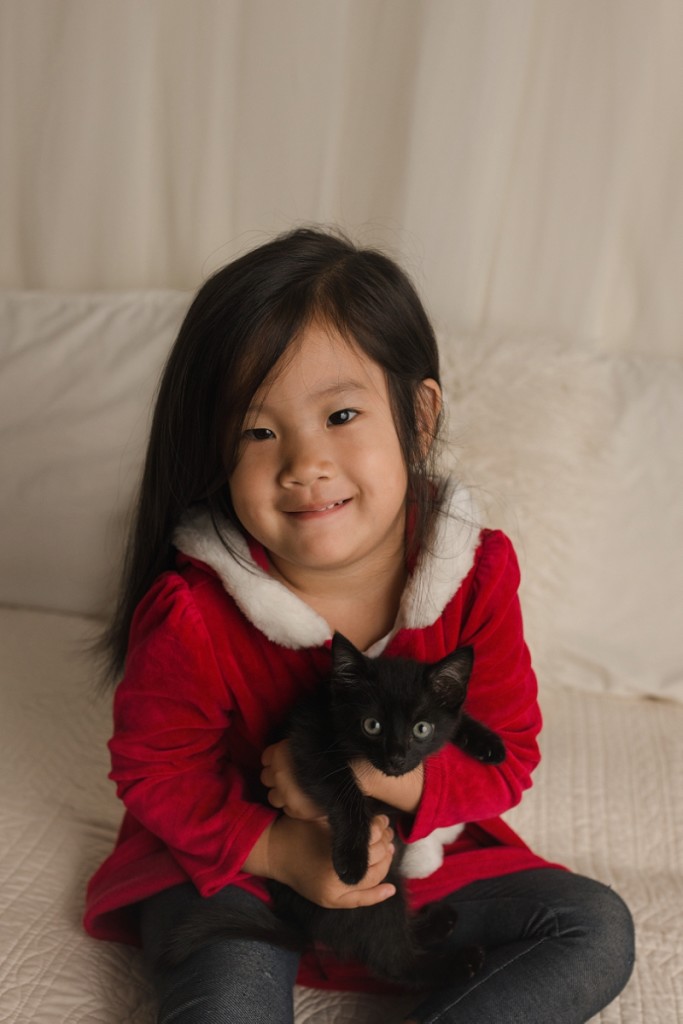 Meanwhile, Abbie was hamming it up for me all the time.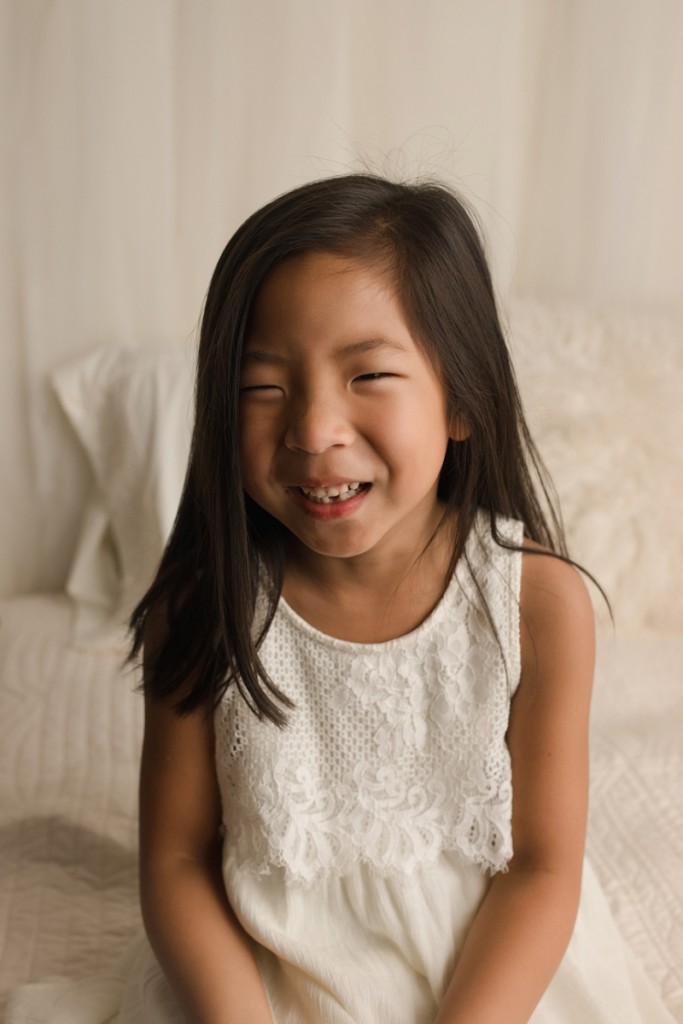 Her favorite part of this visit to Greenville (these little loves have moved to Nashville) was playing in my studio.  Abbie tells me stories and gets me to tickle her.  She also gives the best hugs!!! I just adore her!
After we took Christmas photos we prepared for our traditional Korean Hanbok portraits.  We had to do a lot of convincing to keep Allie in the jacket portion of the outfit.  But even so, we managed to capture these three beautiful women in the beauty of their heritage and culture.
Interested in showcasing your family and your culture?  I'd be honored to have you in the studio to tell your unique story.  Please contact me here.  I'd be honored to serve you.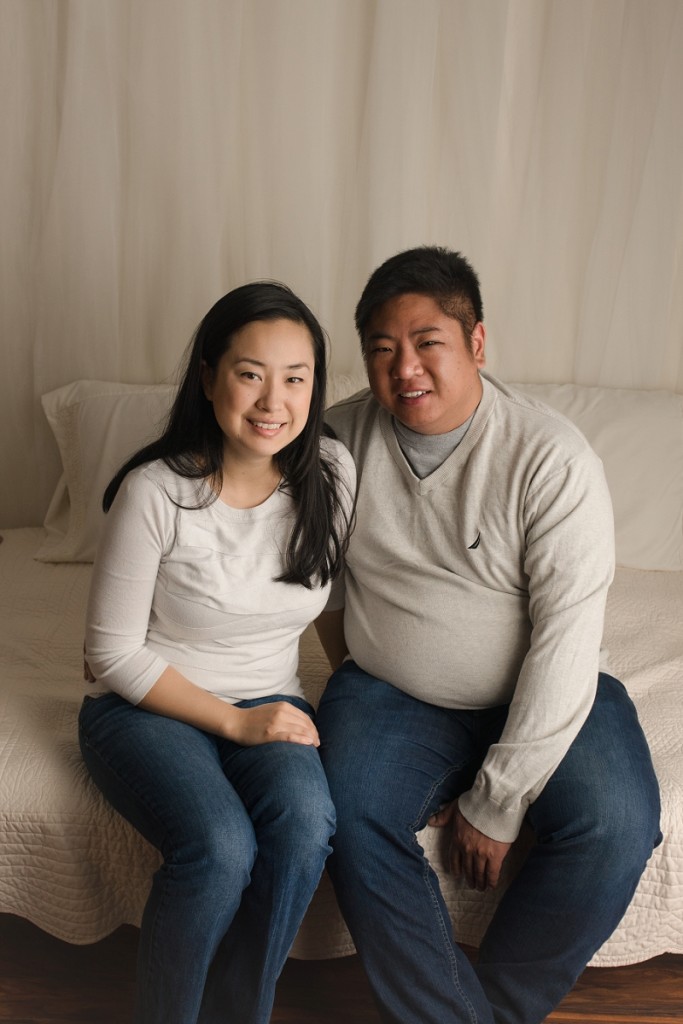 I was so pleased to be Sevin's 18 Month old baby Studio Photographer Greenville SC.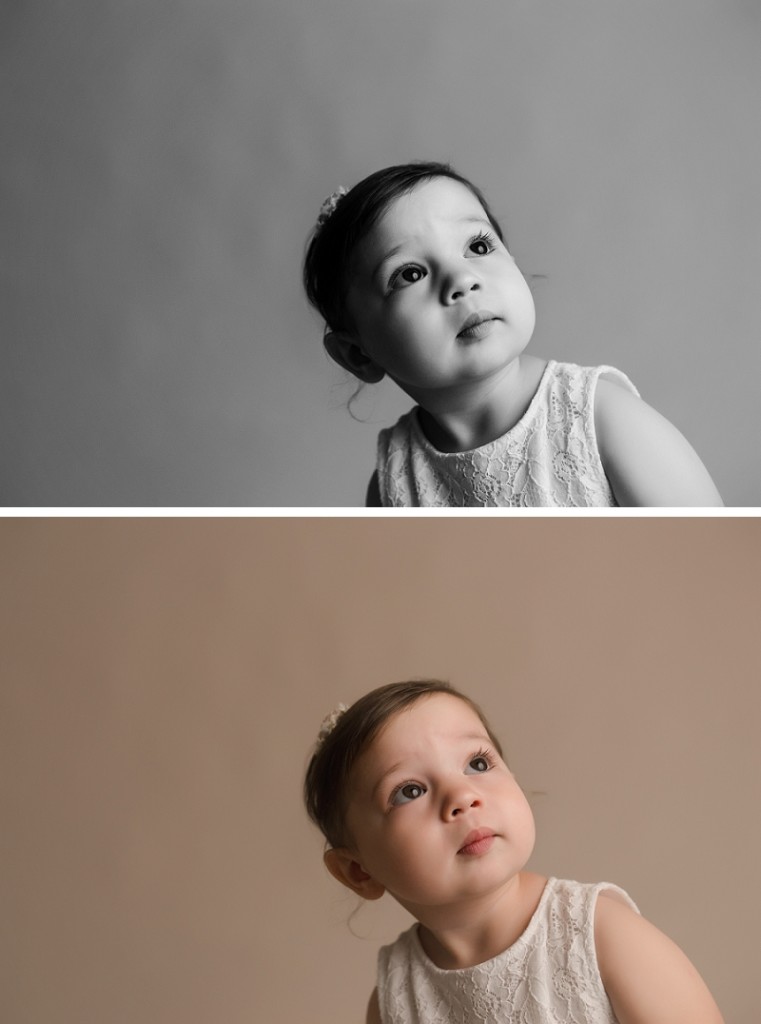 Remember Sevin?  She came for newborn photos and I have always loved her precious rosebud lips. And clearly she still has them!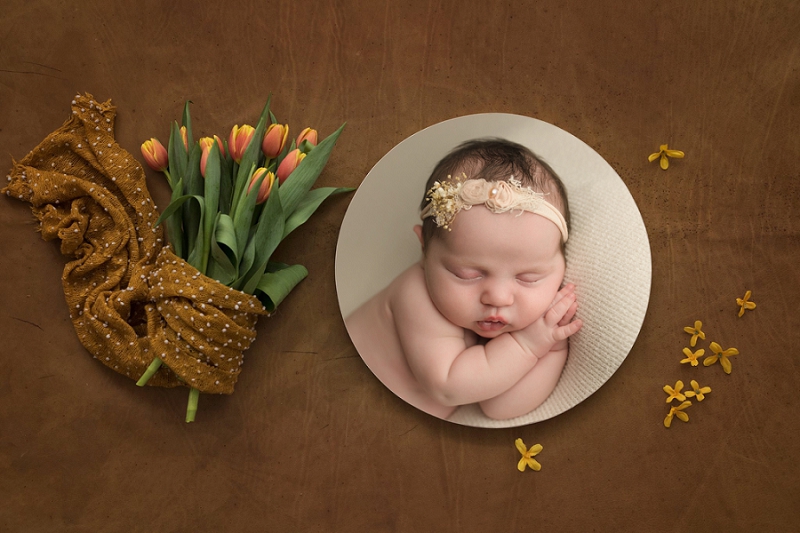 And then she came again for one year photos, and she had a very normal case of separation anxiety.  She loved her mama and she wanted to be with her mama!  But we still got some amazing shots.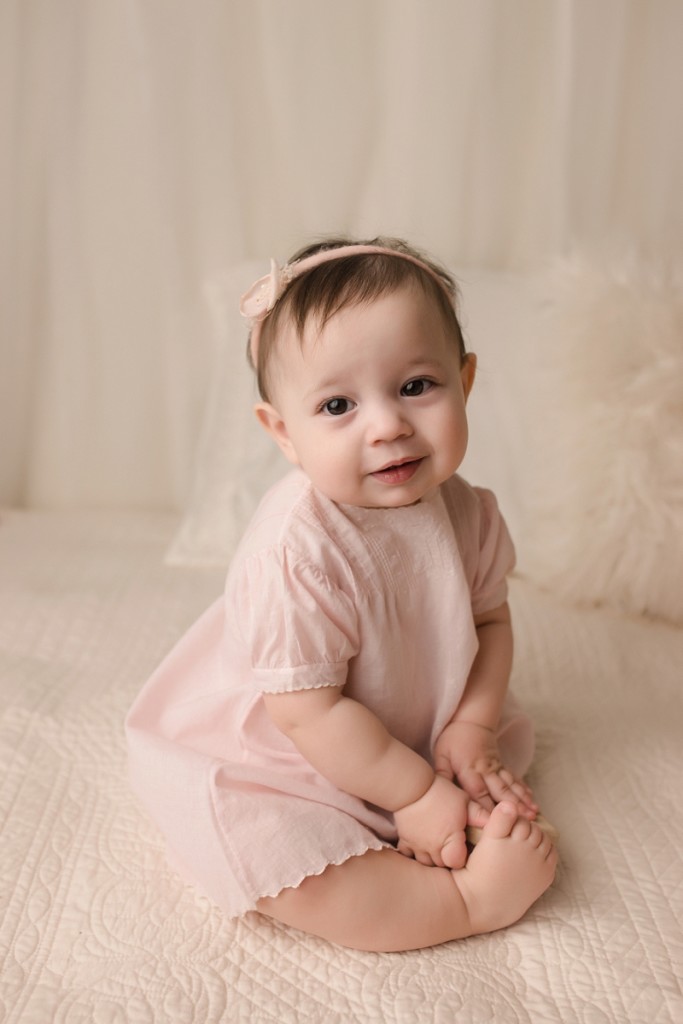 I was pleased to have her come back for her 18 month photos, but if I'm honest I was a little scared. I thought 18 months might be harder to photograph than two as she was closer to the separation anxiety stage and also closer to the two year old exploring and no stage.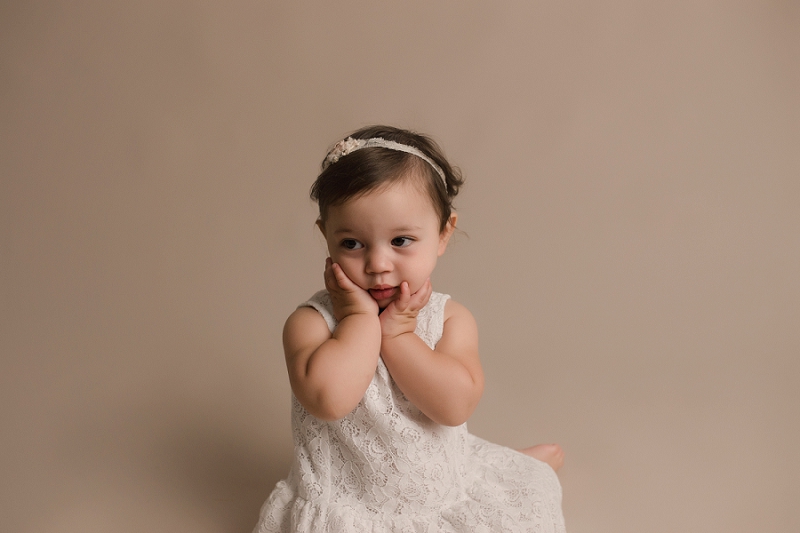 I was completely wrong. 18 months was a blast!  She wanted to explore and try the things I asked her to do and was happy as long as mommy was in sight.  It was fantastic!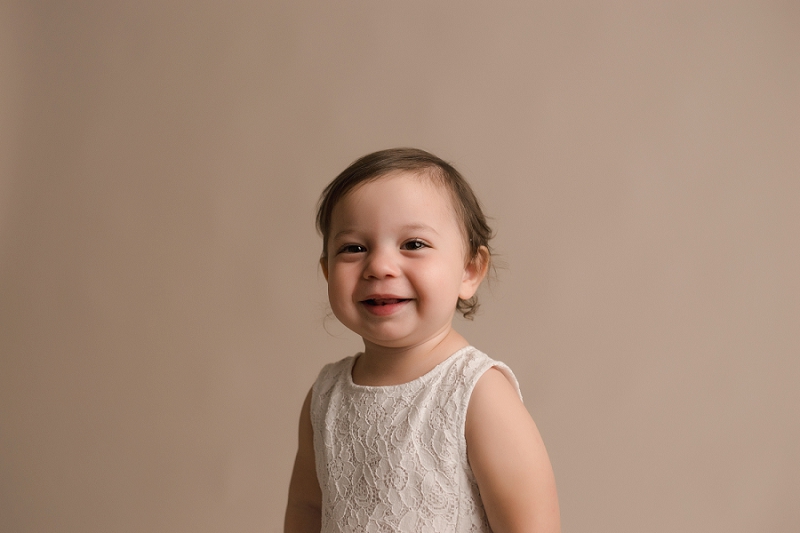 Sevin had ready smiles and just the right amount of mischief as she moved scarfs and wraps out of props and where she wanted them to be.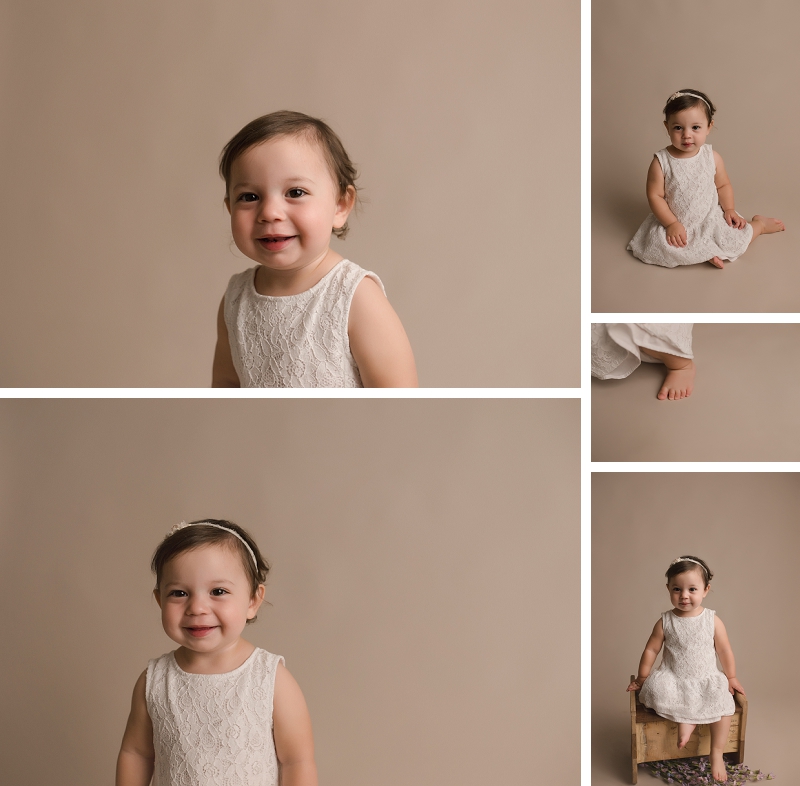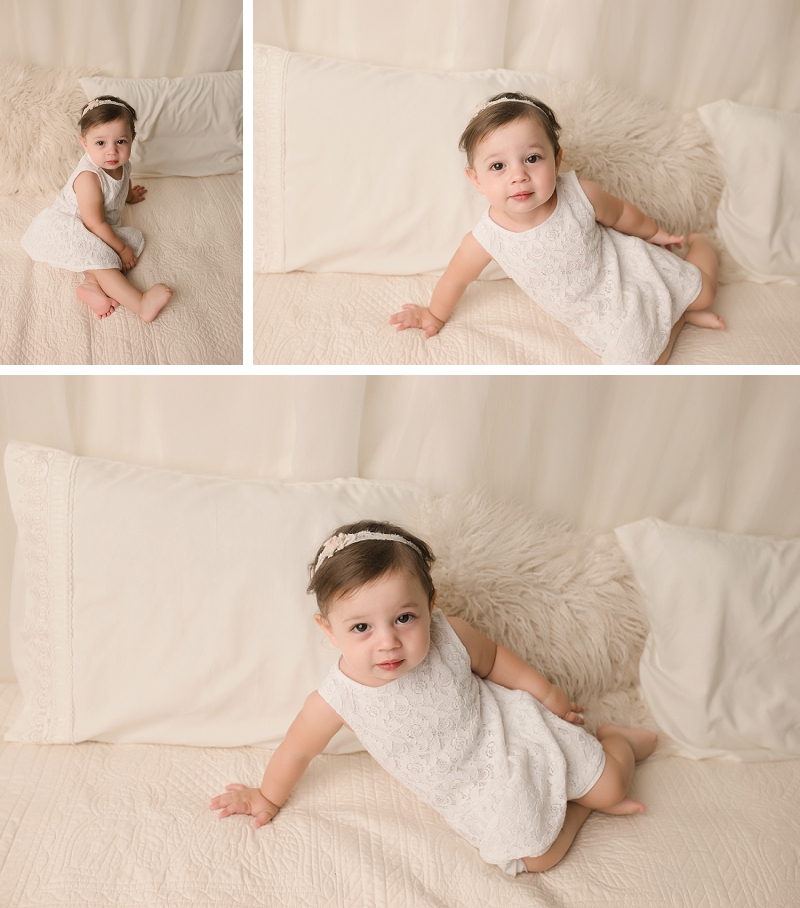 She was happy to climb up and sit on various props.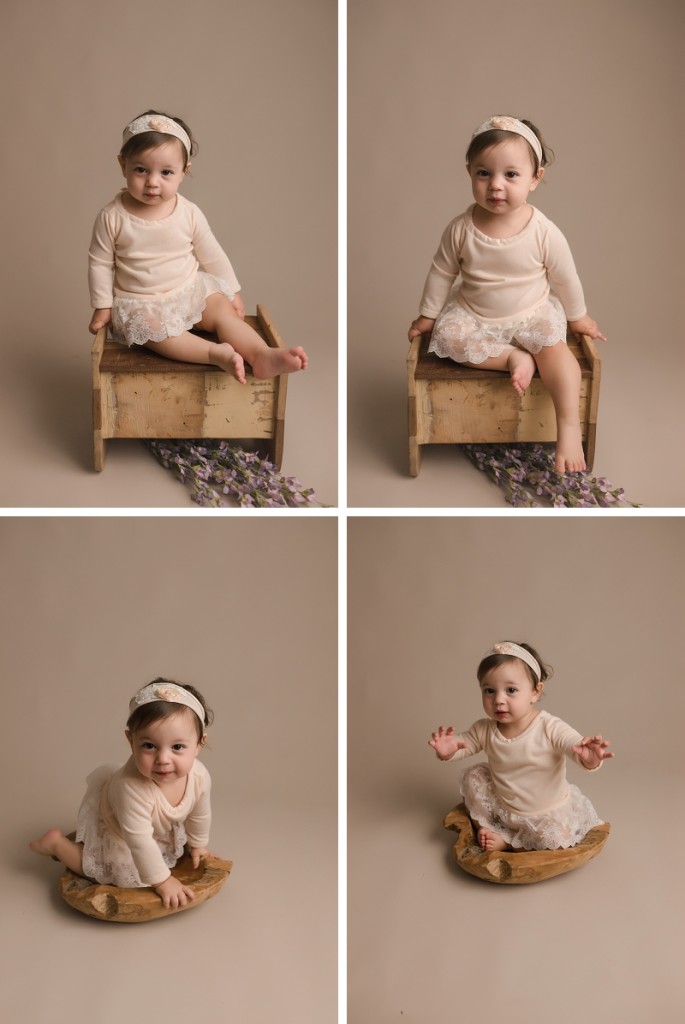 But most of all Sevin's sweet curious personality shined this session. You could see that she was seriously loved to pieces and this security allowed her to test her boundaries and explore with freedom.  Heather, you're doing a great job!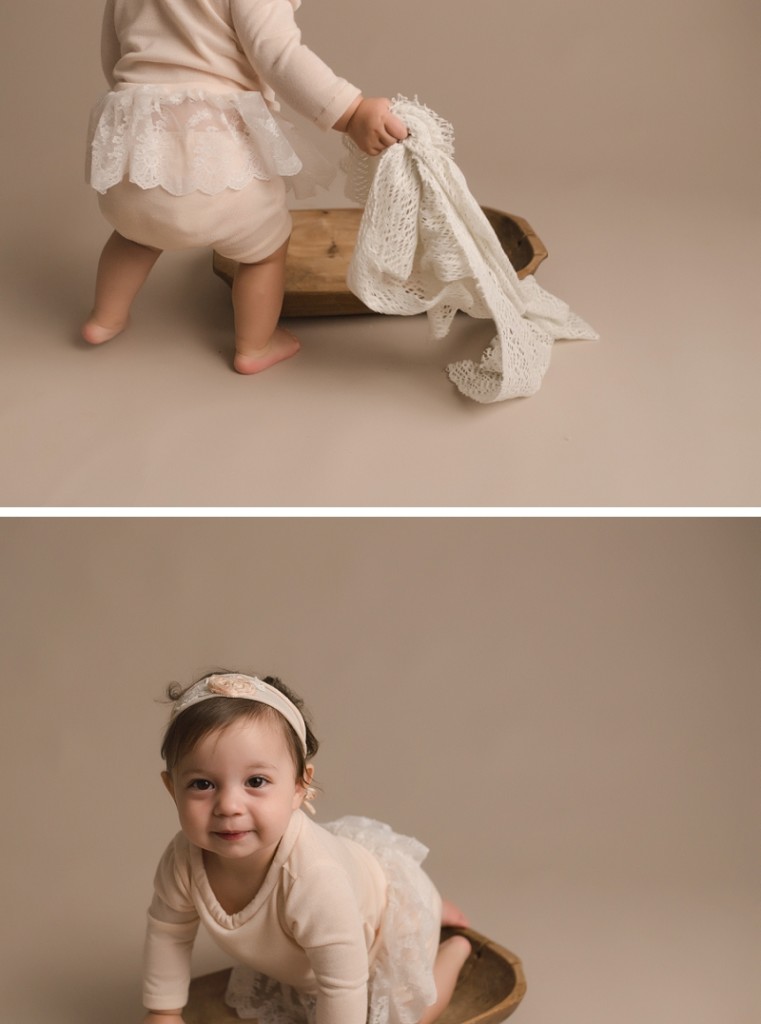 Of course, I pulled Heather into the photos, but Sevin wasn't having mama photos this time. She just wanted to explore.  I think we should have tried mama photos at the beginning before she felt completely comfortable in the studio.  But I still love these sweet shots.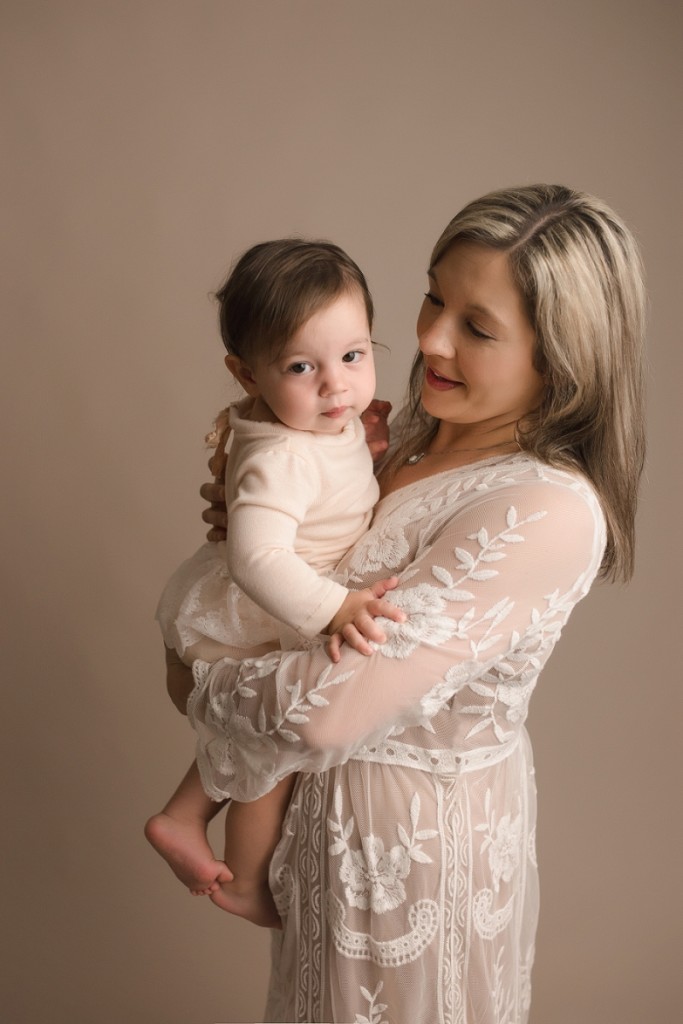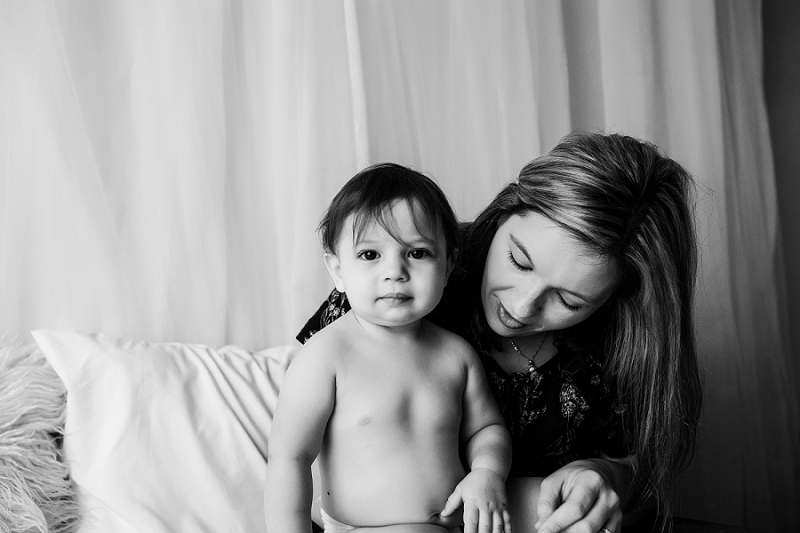 Would you like to capture images of your sweet 18 month old in this in-between season? I would love to help you record their little personality that is developing.  Contact me here to let me know what your ideal session would look like.
Almost three years ago I had the sheer joy of being the Studio Greenville SC Newborn Photographer for Henry and Evelyn.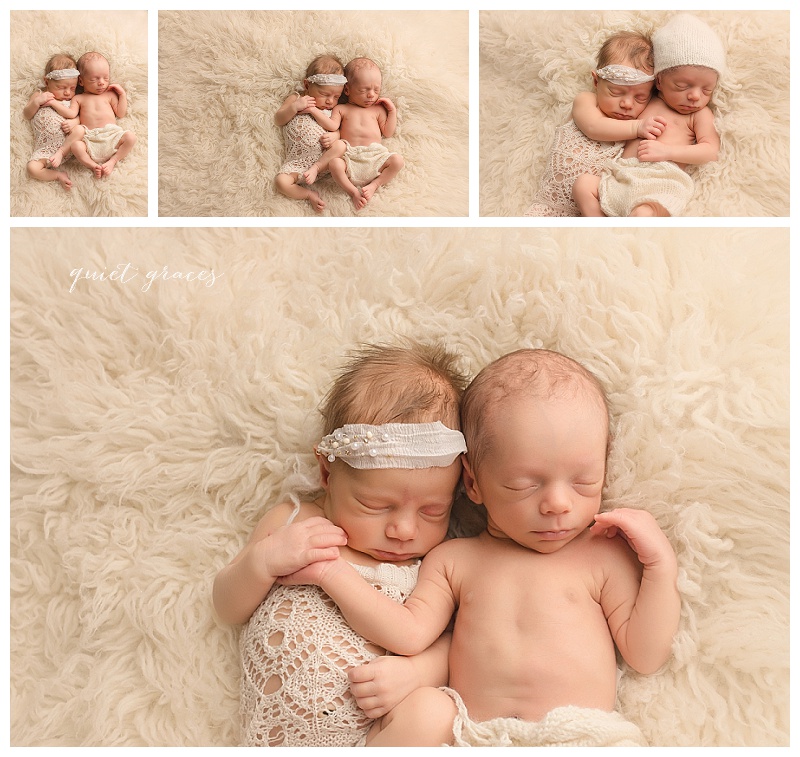 We're they the sweetest?  You can see their whole session here. Now look at them!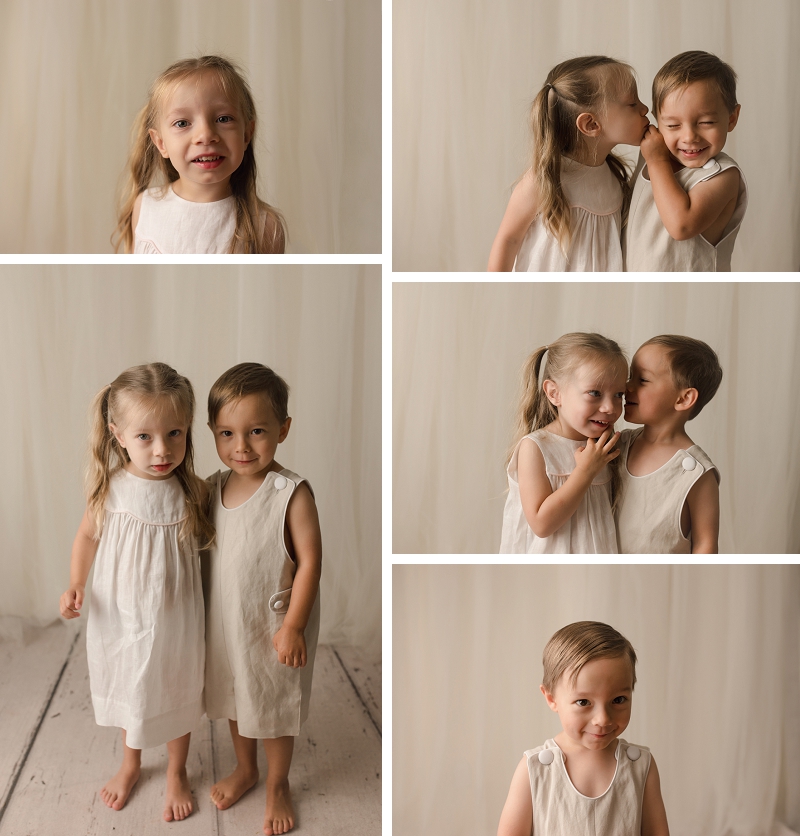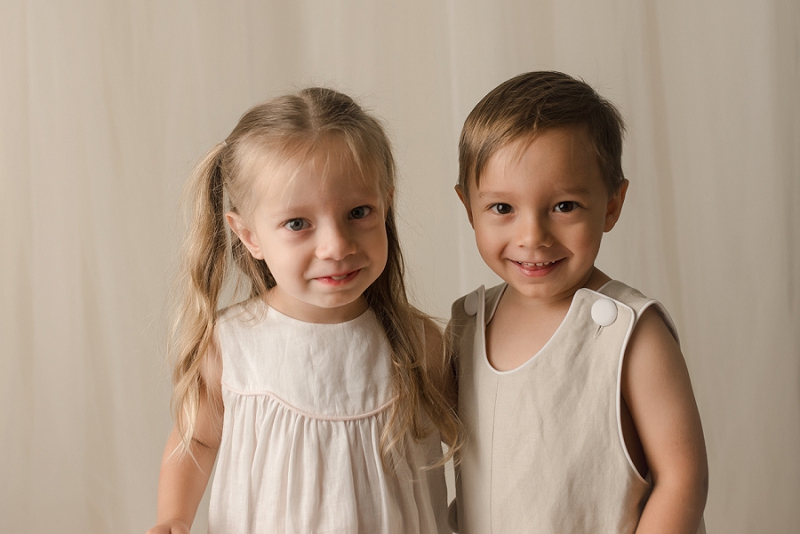 Henry and Evelyn came back to share their new baby sister Elizabeth with me.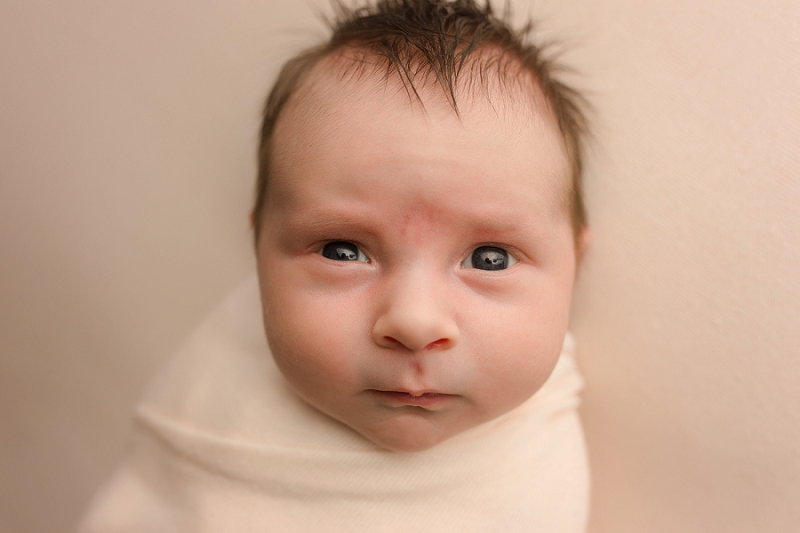 Isn't she the sweetest?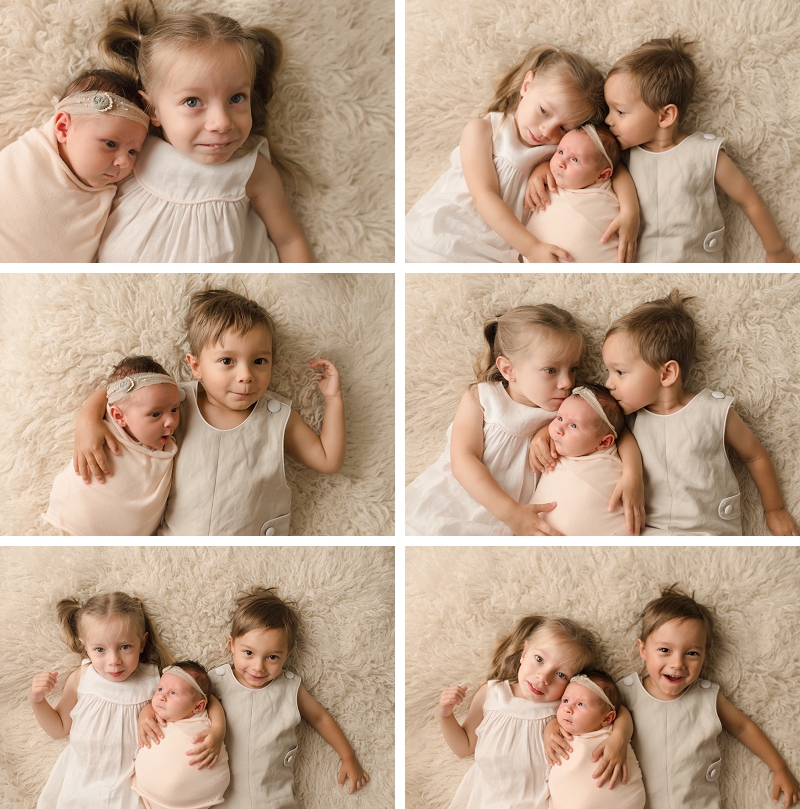 But even sweeter still are the ways her brother and sister loved on Elizabeth unique to their own personalities. Evelyn is a gentle soul who just adored kissing and cuddling Elizabeth.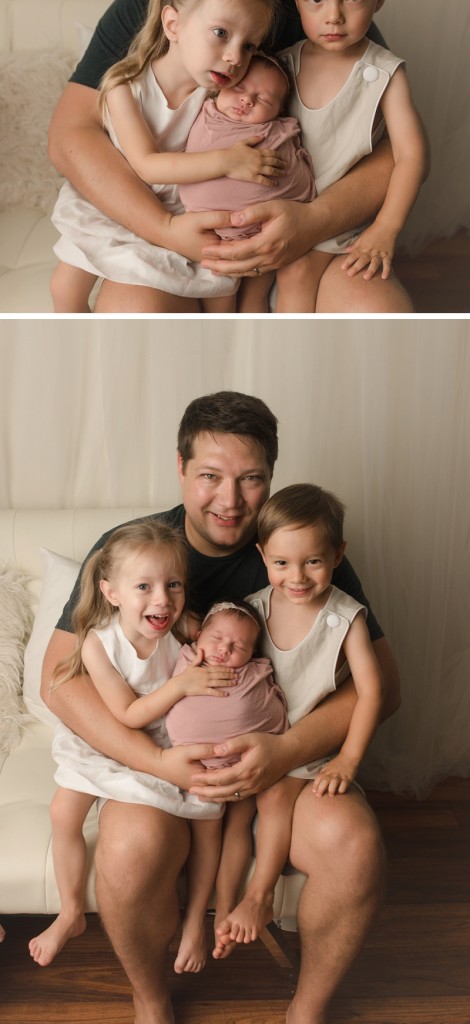 Henry is a bit more of a wild child.  He's for sure going to be the one cracking jokes and sending his sisters into hysterics sometime soon.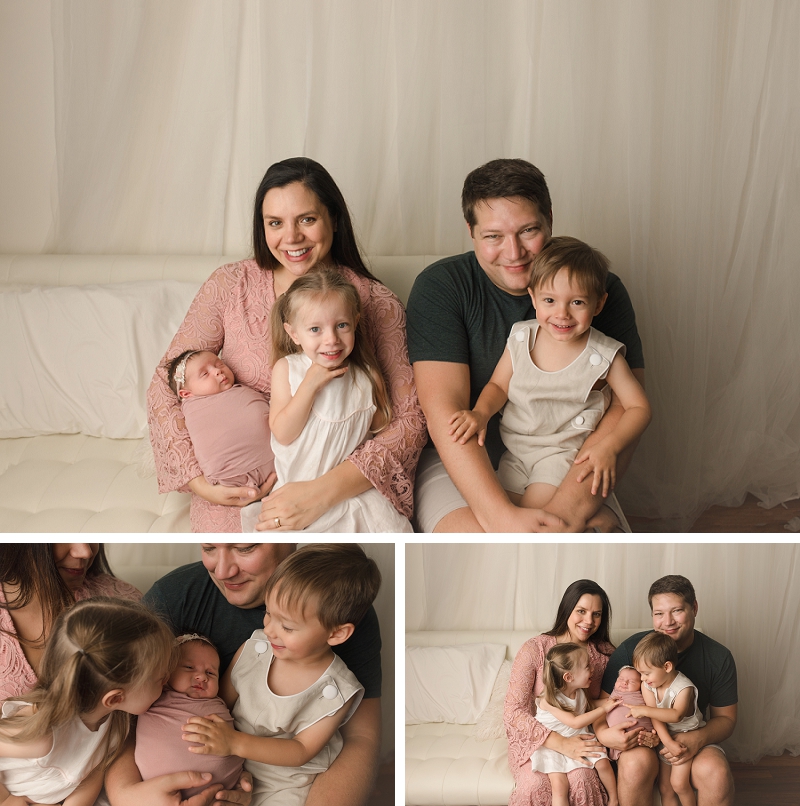 And together, this sibling trio is going to keep mama and daddy busy and laughing for many years to come.

One of my favorite moments of this session was when Evelyn and daddy shared this moment. Evelyn was just fascinated with her delicate new sister.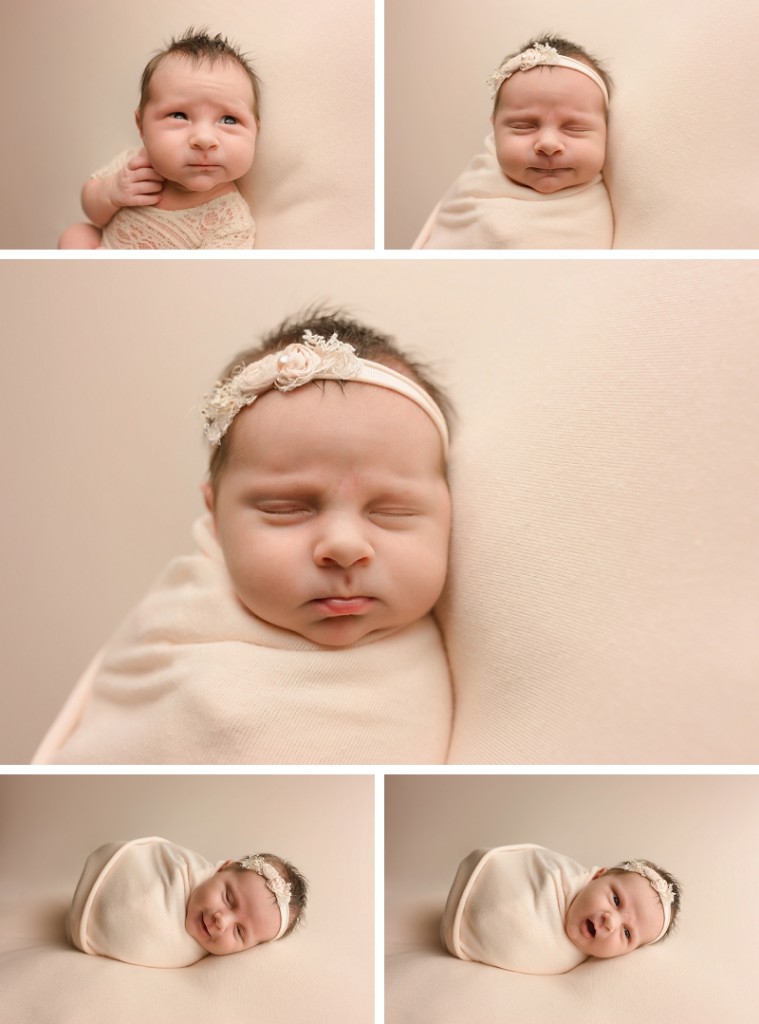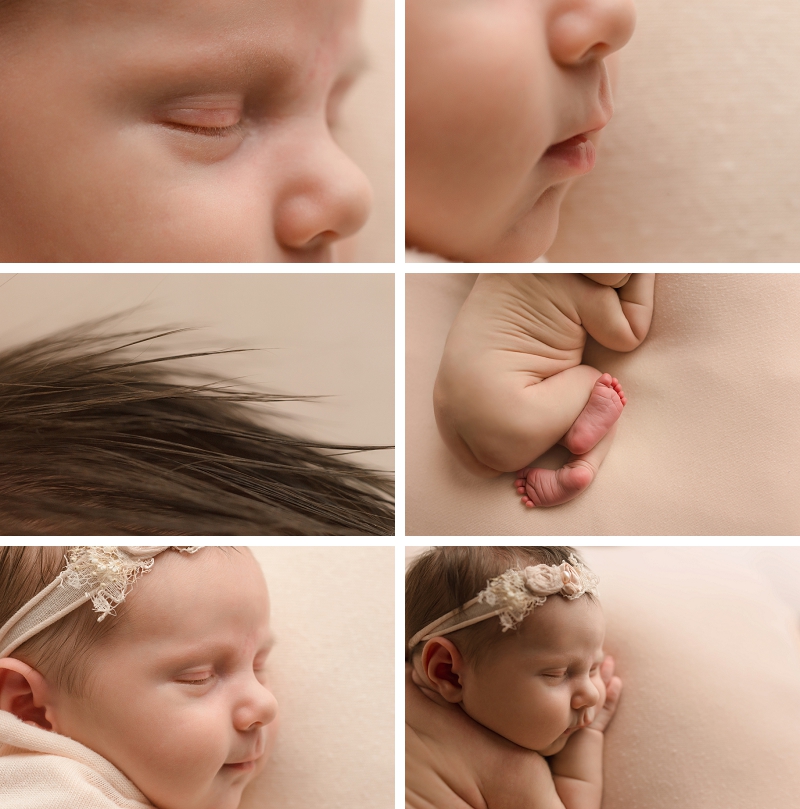 Elizabeth was a wee bit feisty during her session.  She wanted to be held and rocked and wrapped.  I love a challenge like that.  What's better than baby snuggles?!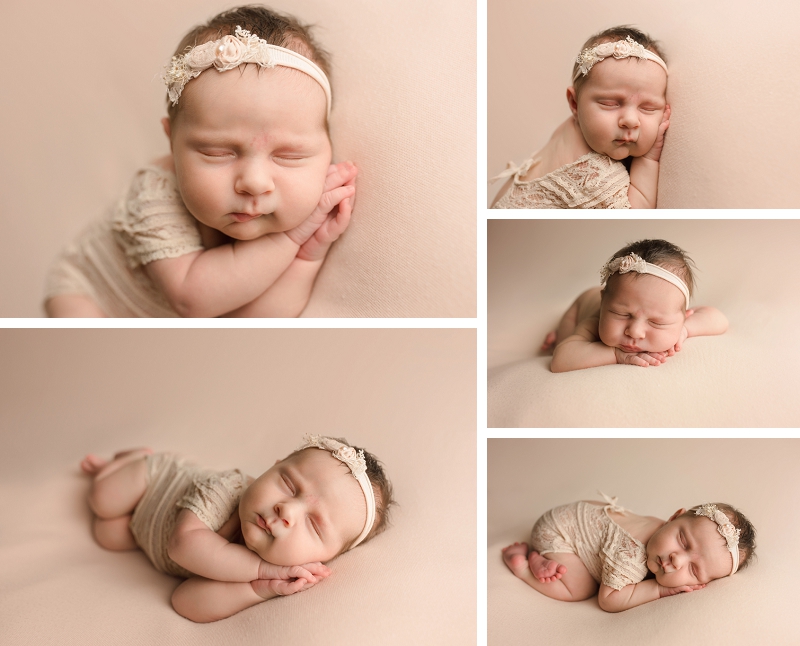 After awhile she dozed off and we were able to get the images that mama Anna had been dreaming off.
I love this little bed set up so much.  The rustic feel and her little arms by her face do me in every time.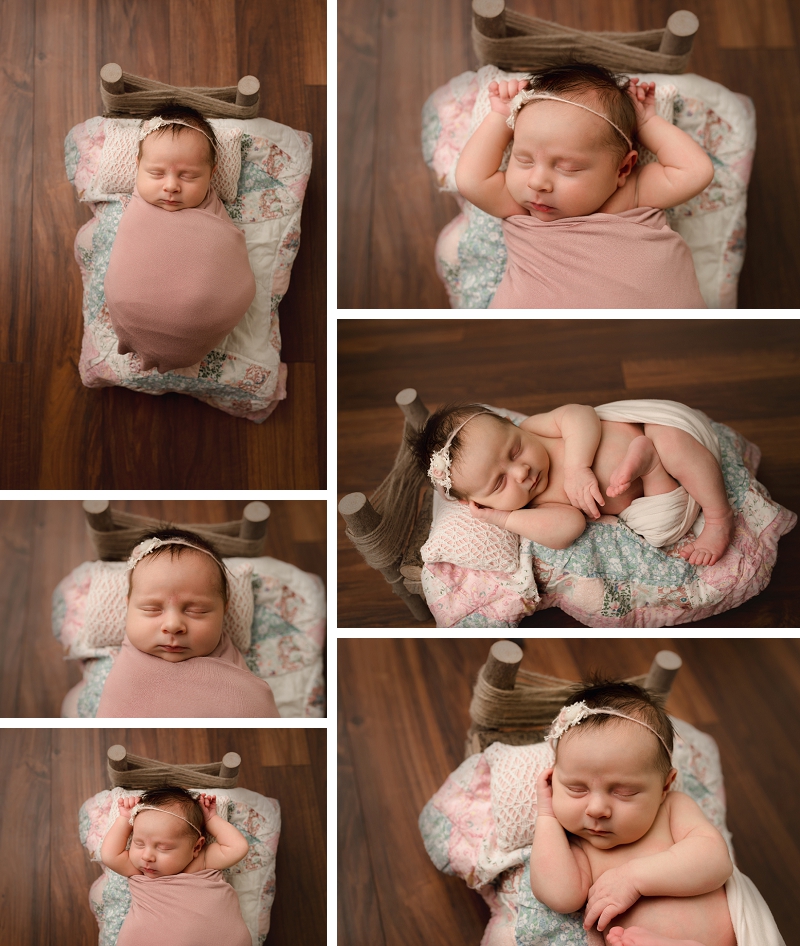 After this last pose on my posing table, I moved her to this little bowl.

She was beginning to stir a bit after this prop, but I risked moving her to another prop for one last set.  And she let me get exactly one image to finish things off.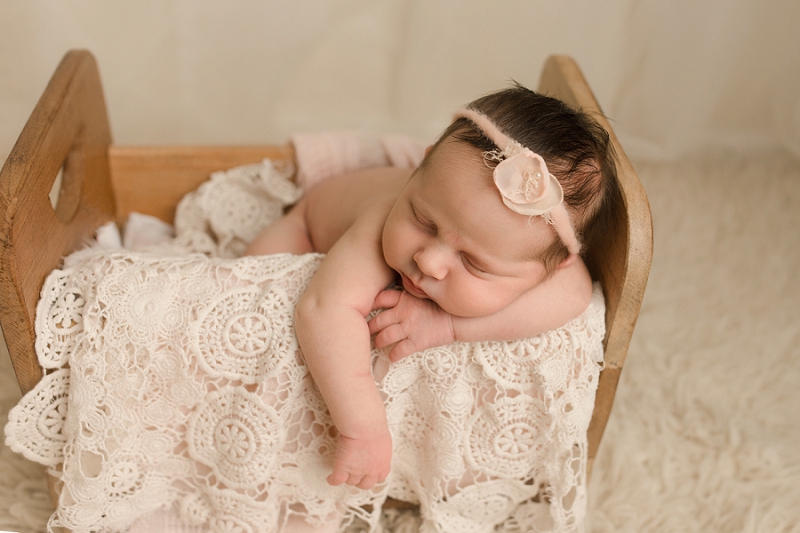 Are you looking to capture your growing family in images?  I would love to have you in the studio.  Contact me today to find out about booking your own session.
What started as a Down Syndrome Mini Session for Landon spontaneously morphed into Mini Family Studio Portraits Greenville SC.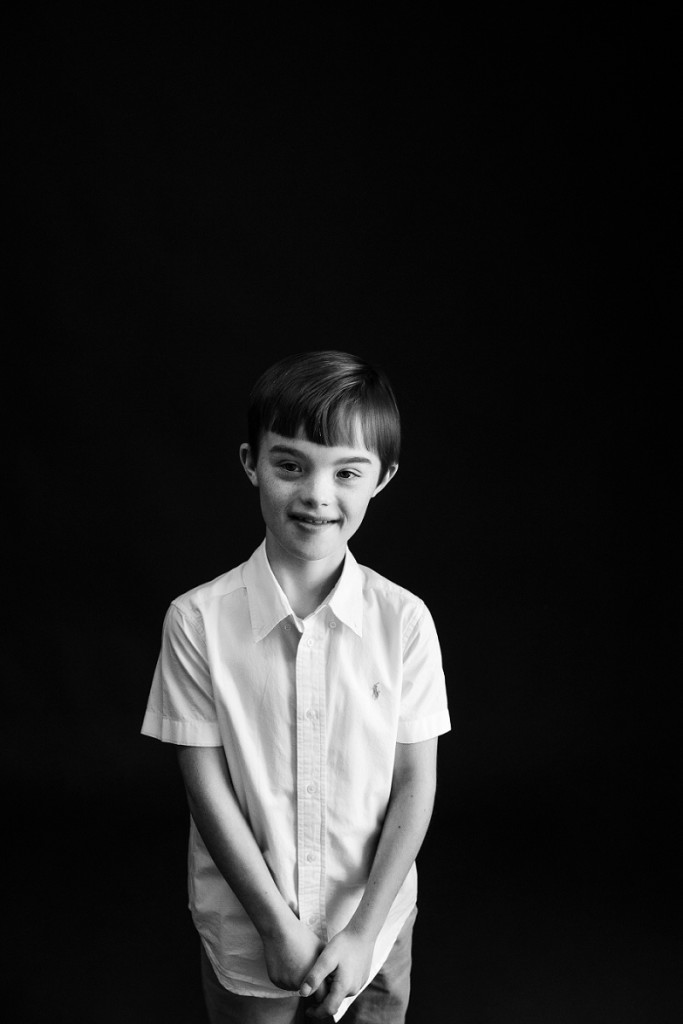 This young man Landon and his love for Woody and Buzz Lightyear immediately won me over as soon as he walked in.  Landon was poised, confident, and excited and hiding it behind a slightly reserved demeanor.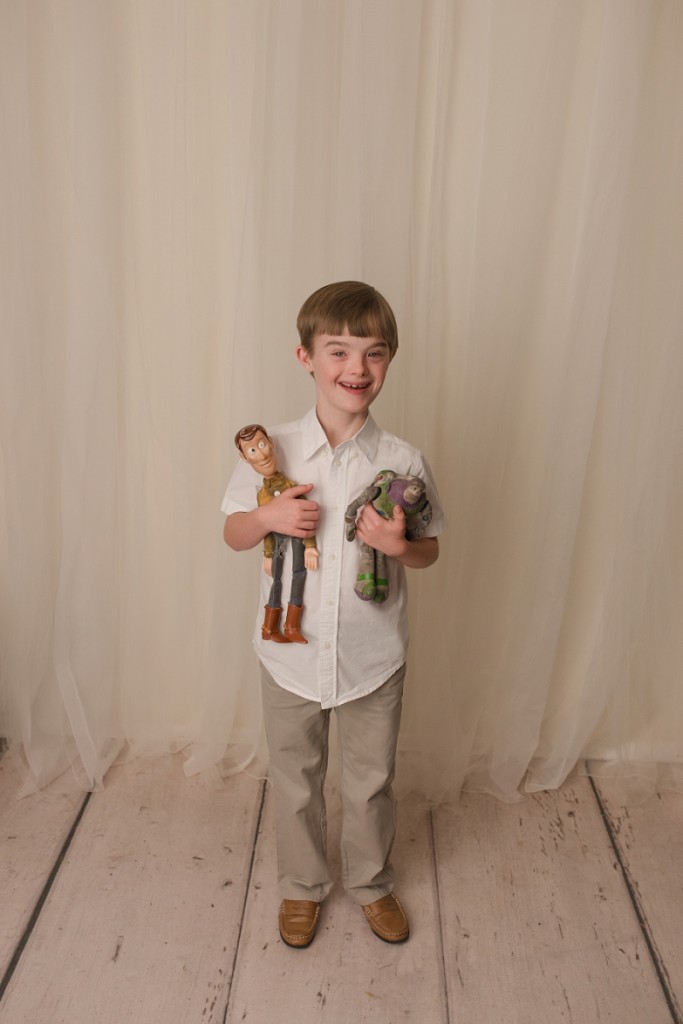 I immediately roped his younger sister Lydia Grace into images to help Landon feel more comfortable and I'm so glad I did!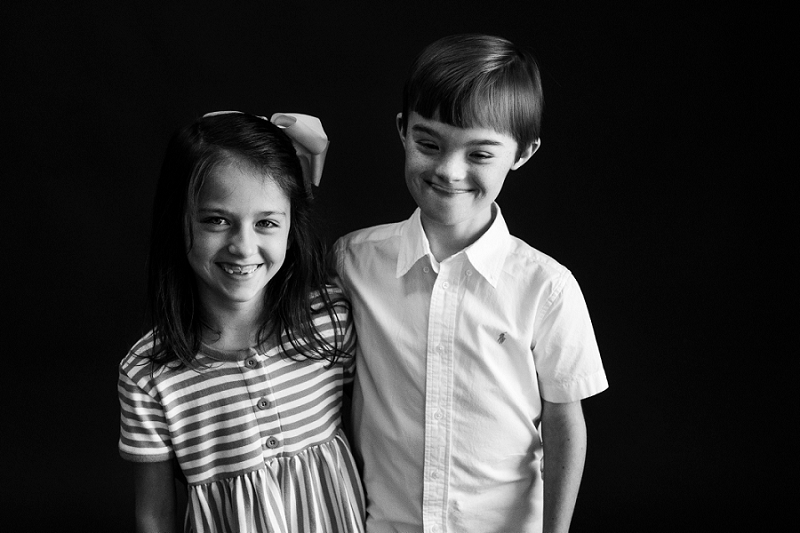 These two have a clearly priceless bond.  The giggles, the pillow fights, and the sheer joy enveloped the whole studio.
And then I glanced up and saw that, by some miracle of grace, mom and dad matched their kids that day.  So I invited the whole family to join them on the bed for an improptu portrait.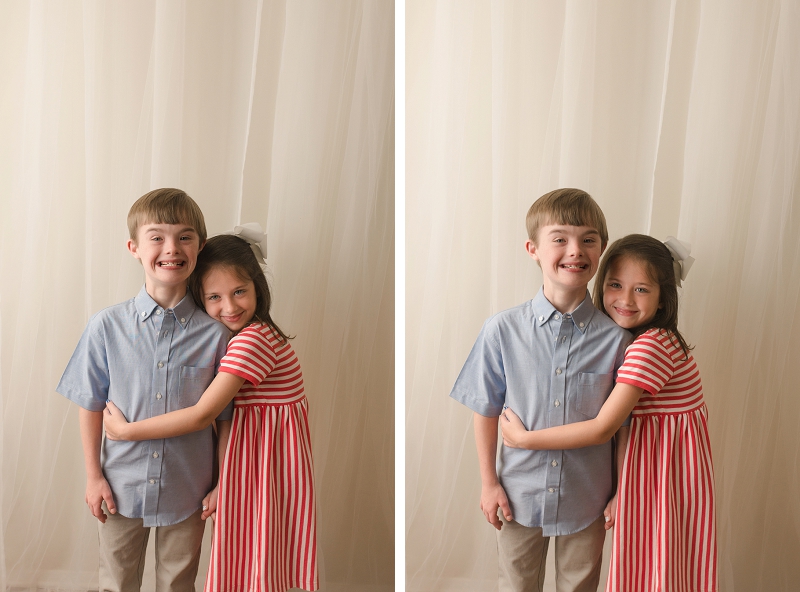 This doesn't happen often for minis with younger kids because we're so focused on getting the individual shots and that elusive sibling shot. But Lydia Grace was 7 and Landon was 12 and they were doing everything I asked.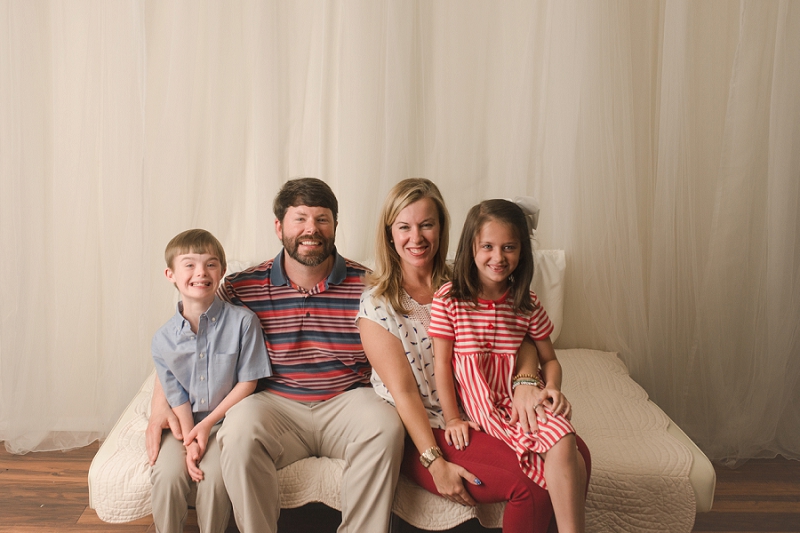 So I captured these giggles and these precious hands and the simple joy this family has for one another. It was sheer gift.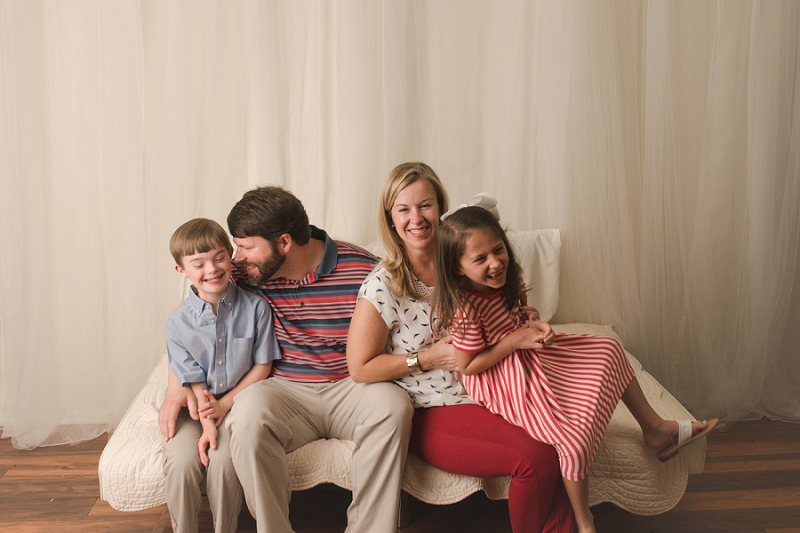 And it makes me want to offer families with older kids studio mini family sessions here in Greenville SC.
So if you have older kids and are interested, drop me a line by clicking right here.  We'll see what we can set up to meet your needs.

Childhood is fleeting and these memories are so precious.  Hang onto them just a little bit tighter and a little longer.
Sweet sisters Elin and Emeri came to the studio for a Studio Timeless Sibling Photo Session Greenville SC! Can these two be any cuter?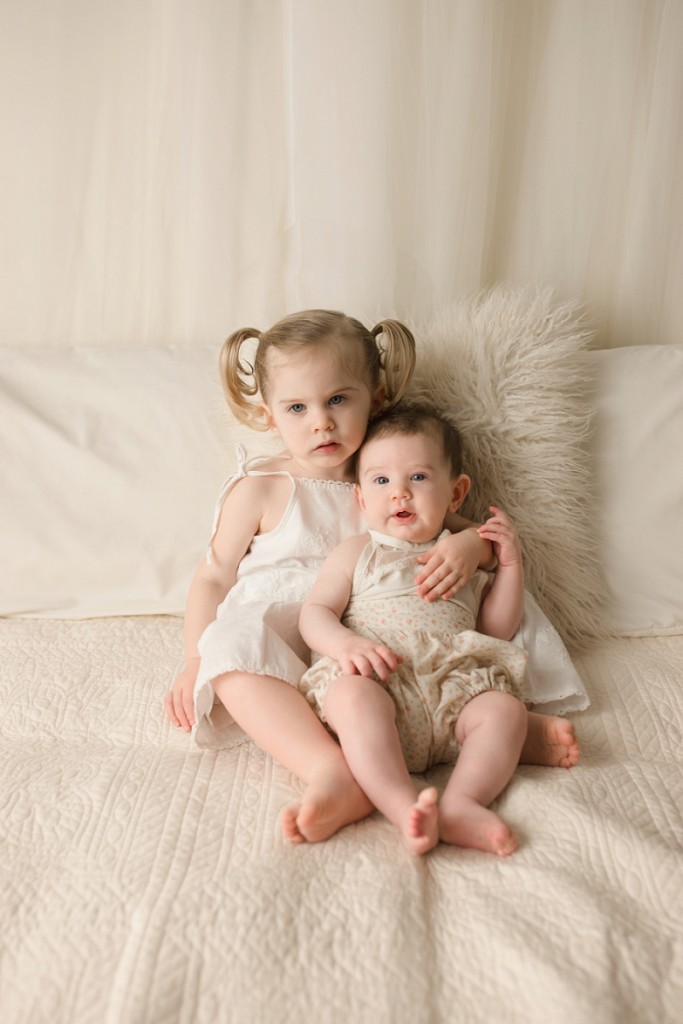 I always tell parents that ages 18 month to 3 years old are absolute wild cards in the studio.  There's a lot that parents can do to prep them for a session, but in actually these ages call the shot and Elin was no different!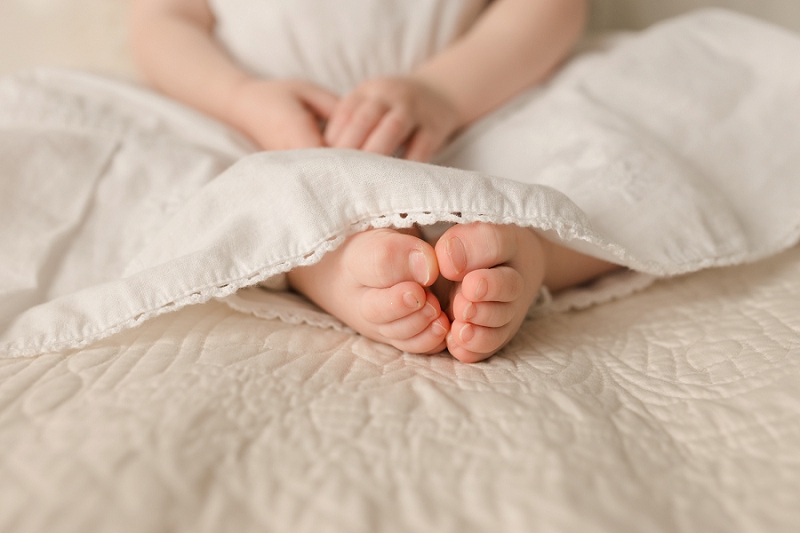 She wasn't a huge fan of looking my way but mommy says she still talks about being in the studio with me!

However, we did coax one smile from Elin.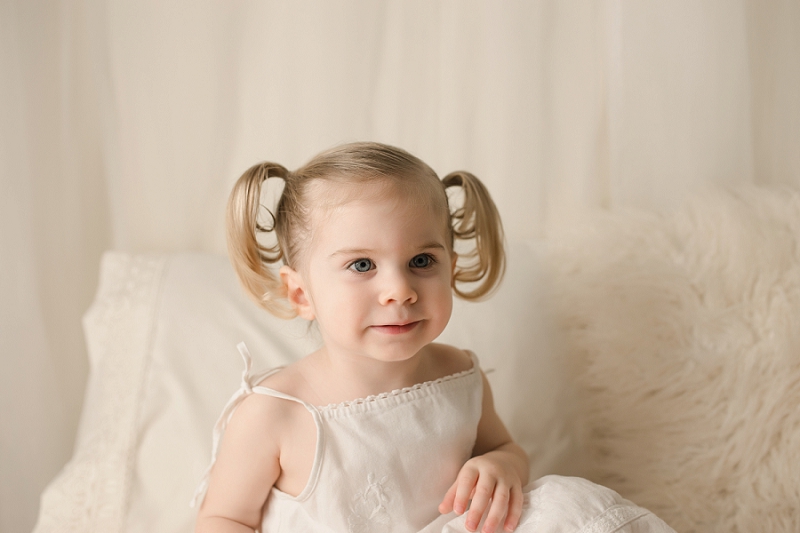 But even if she had not smiled at all, this sweet series of images pretty much encapsulates the precociousness that is a two year old.  I loved it so much!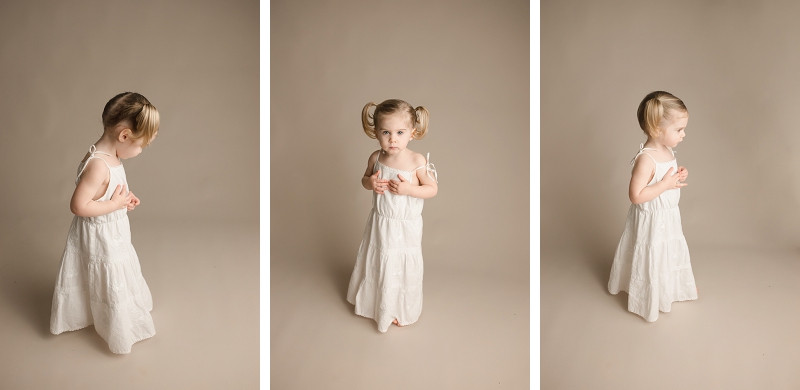 Emeri, on the other hand, was so full of smile and joy that I wish I could have bottled it up!  Three months is a super fun age!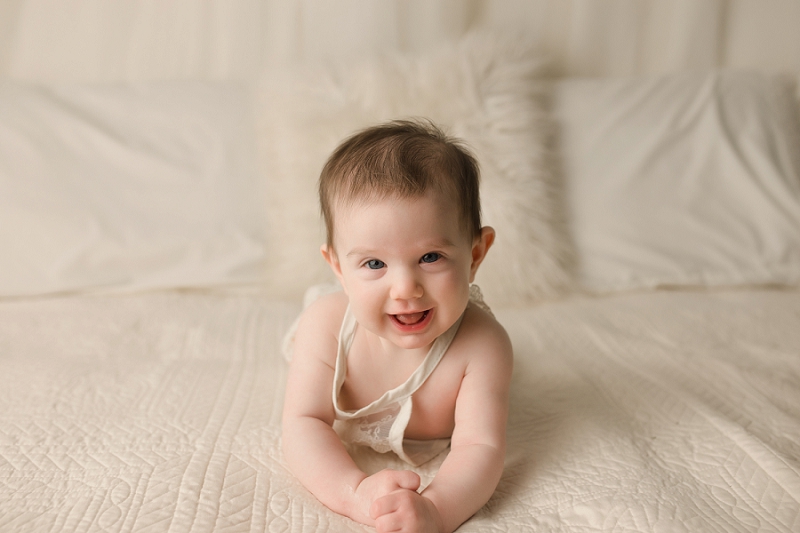 I mean can we get a cuter grin?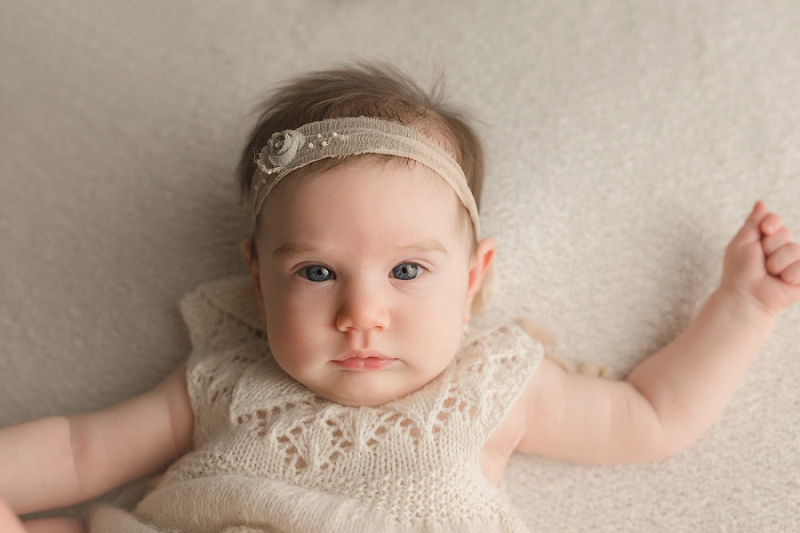 I had so much fun dressing Elin up in the studio wardrobe for babies that all clients can use.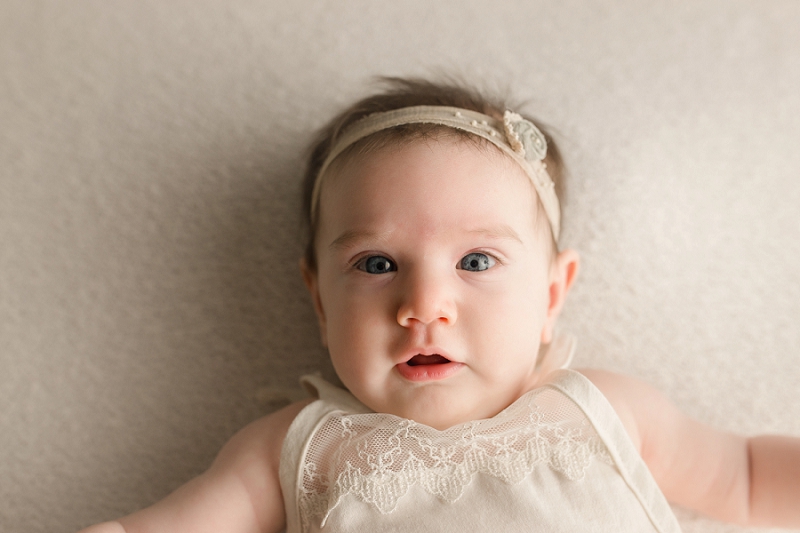 Interested in scheduling a special photo session to remember your little ones just as they are now?  I'd love to hear from you.  Drop me a note today!