Children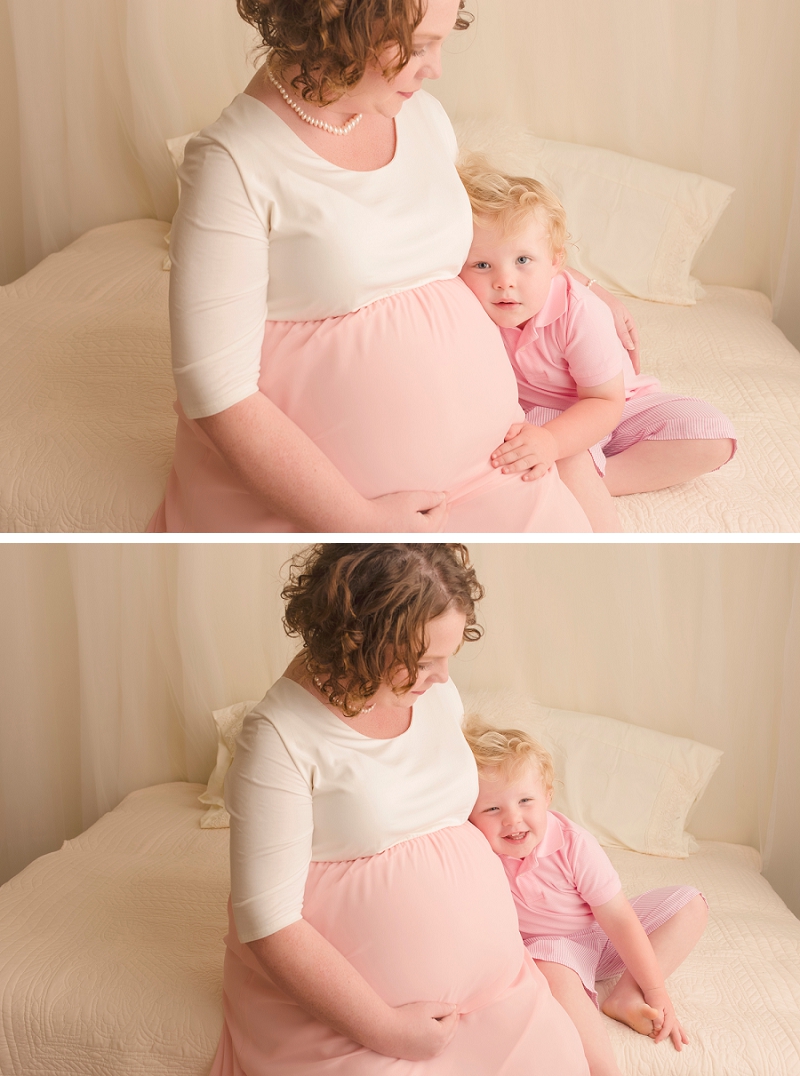 Meet April and McCall.  This sweet mama came by for both her Greer SC Studio Maternity Newborn Photography needs.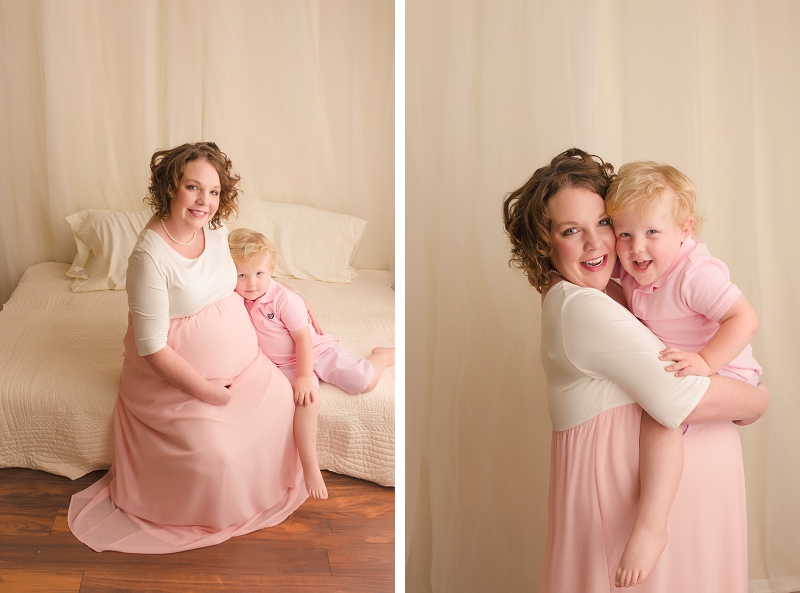 I'm not going to lie: I almost stole McCall.  Those curls and those crystal blue eyes.  Who wouldn't want to steal him after spending time with him?!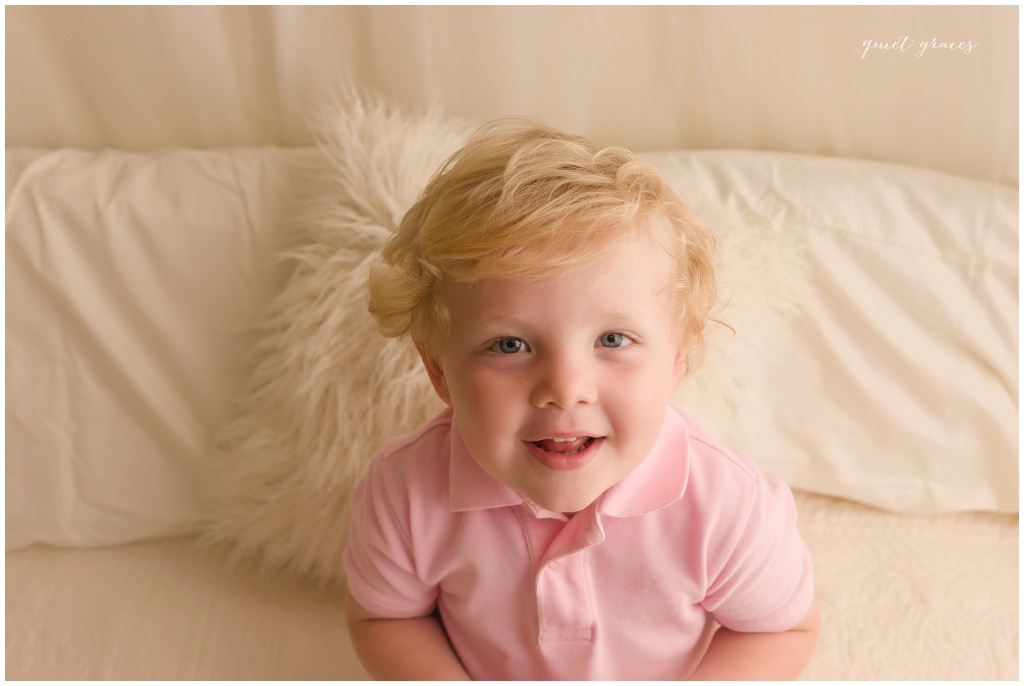 He made me laugh so much when he sneezed and I handed him hand sanitizer.  McCall licked it.  I learned to give better instructions and gave him a good cuddle for that mistake!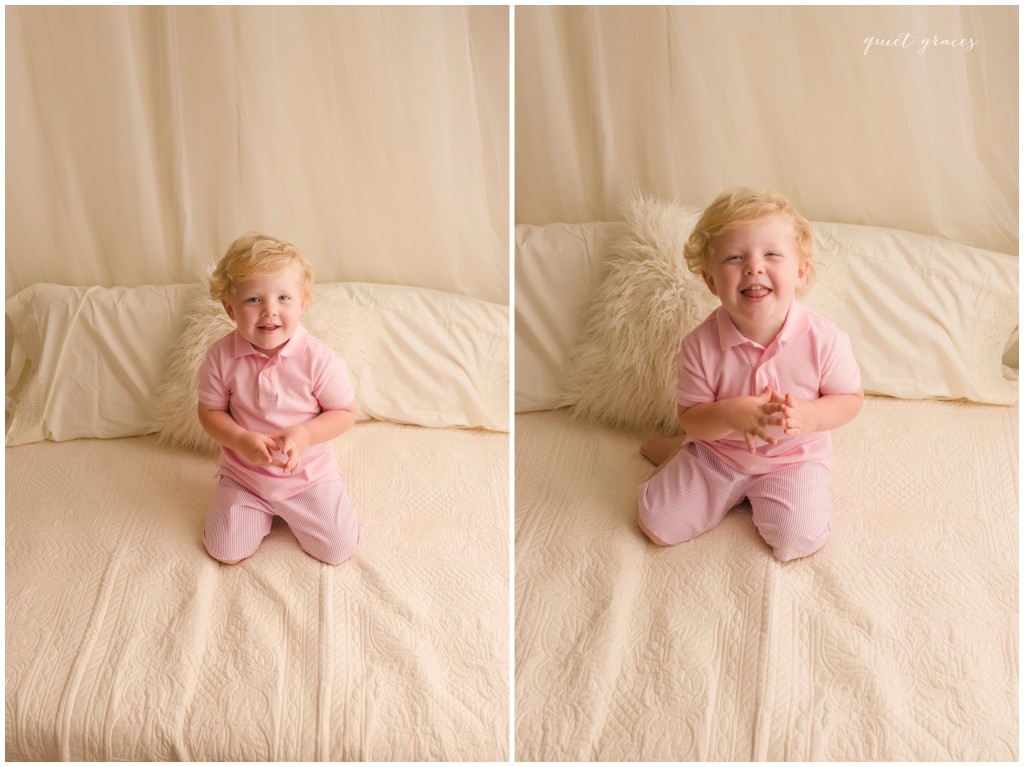 April is stunning.  She's such a gentle soul.  A speech therapist by trade, I could easily see her patience and perseverance at this maternity session.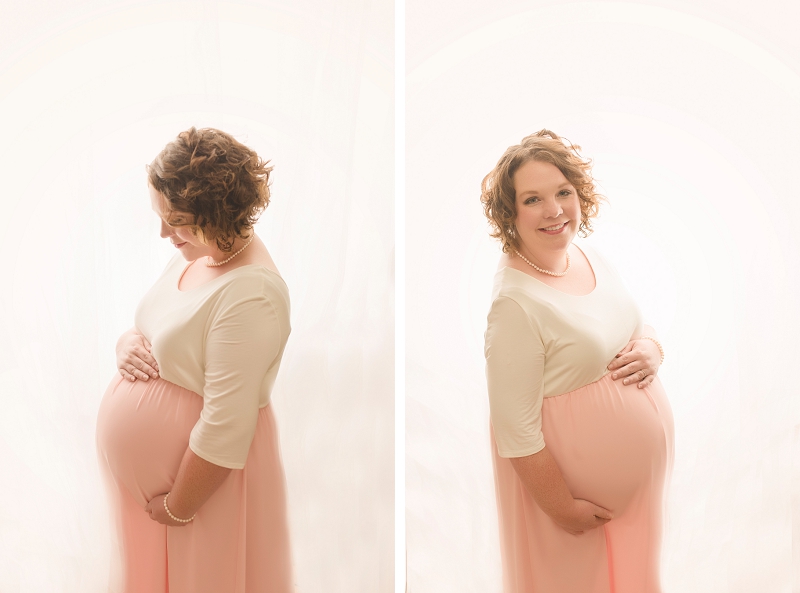 Everything about her color scheme just screamed serene.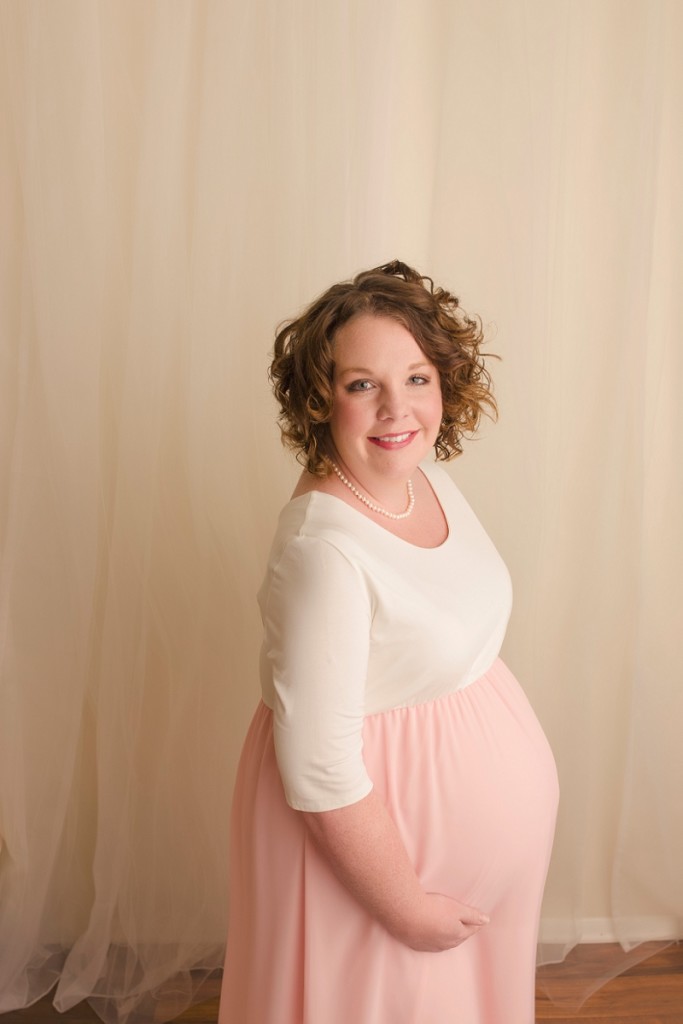 We carried the same color scheme over into her newborn session.  I love how this made both galleries perfectly suited for either an album or a wall collage together.f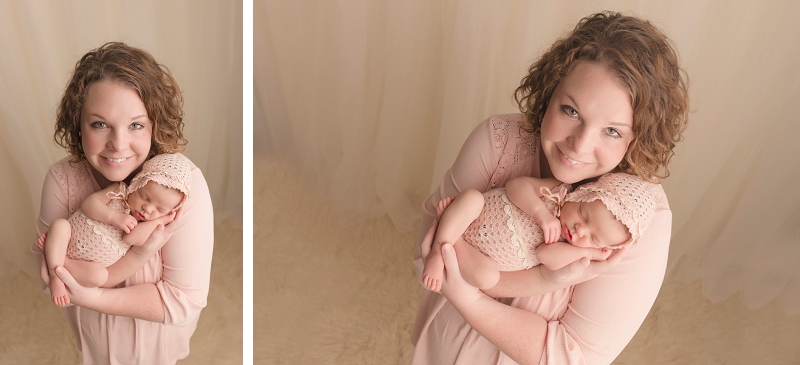 Baby Mattie Jane was delicious.  I constantly have to remind myself not to smooch client babies.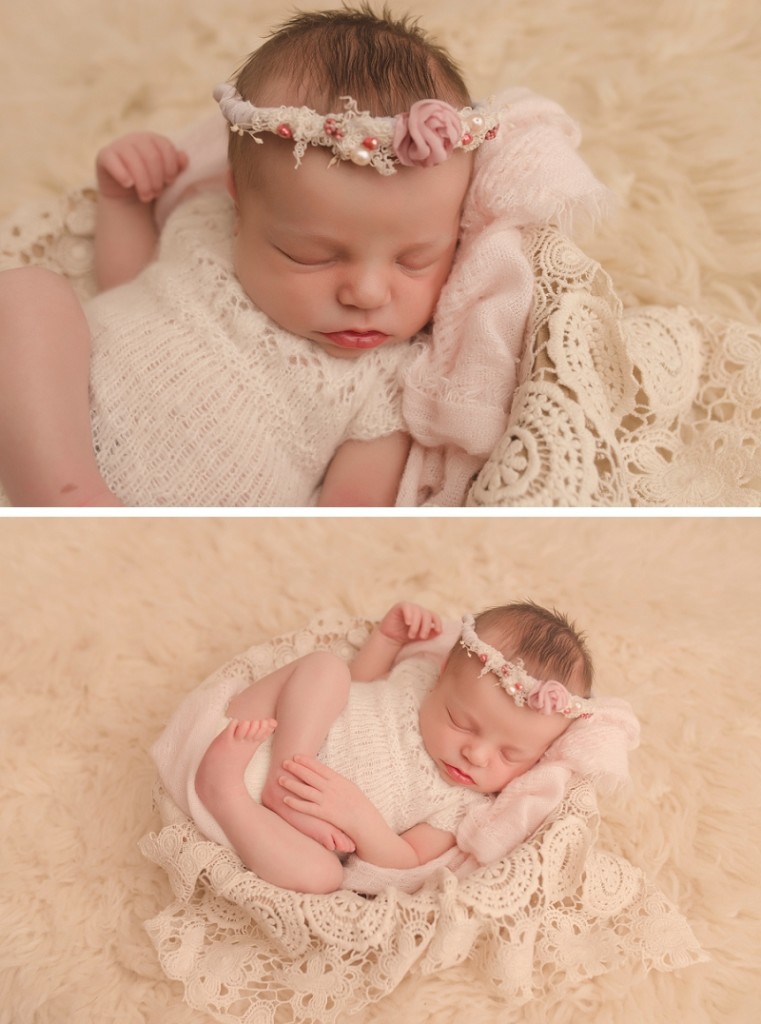 Her delicate features stole my heart immediately.  Her hands tucked under her cheek!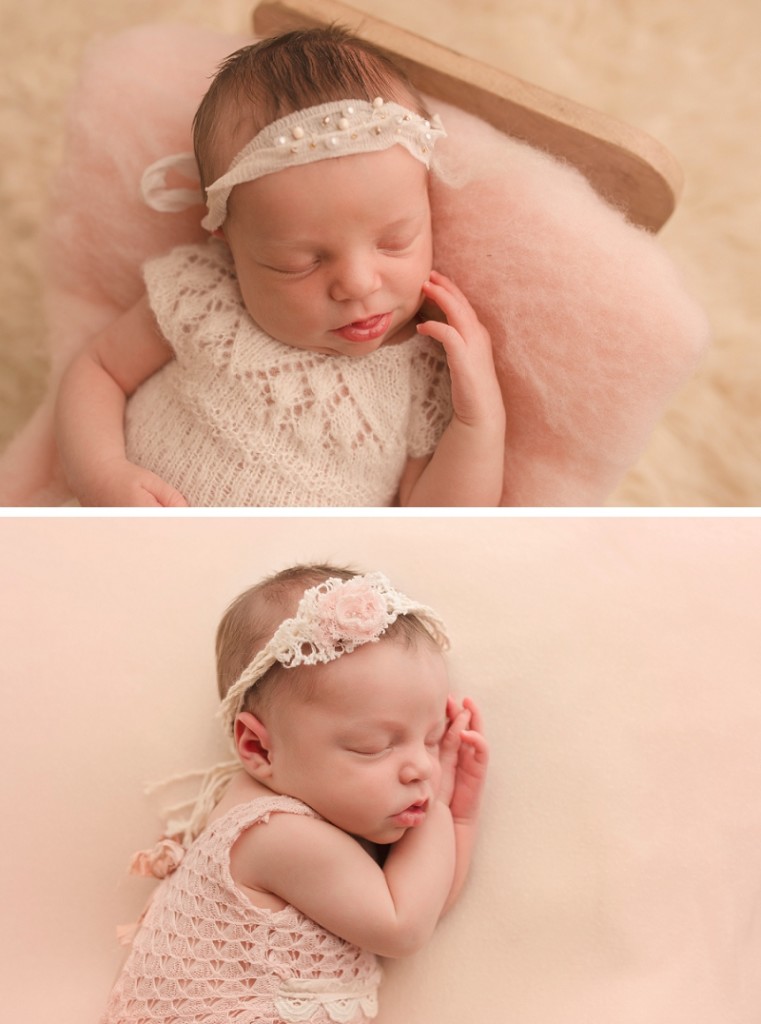 This tiny smile in this Piper Romper from Lydia's Hope Chest was my favorite from this session.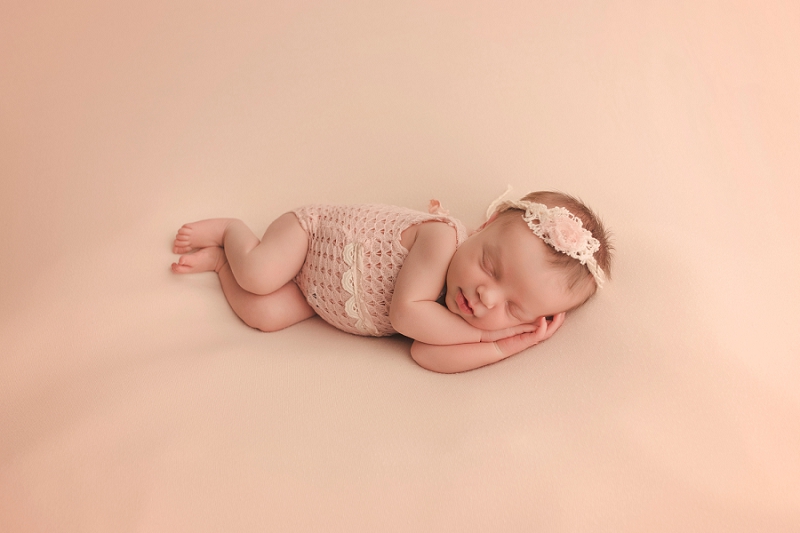 But a close second is the bottom image below where Mattie Jane moved her foot from the "perfect" pose. I love when they do this and express their personality.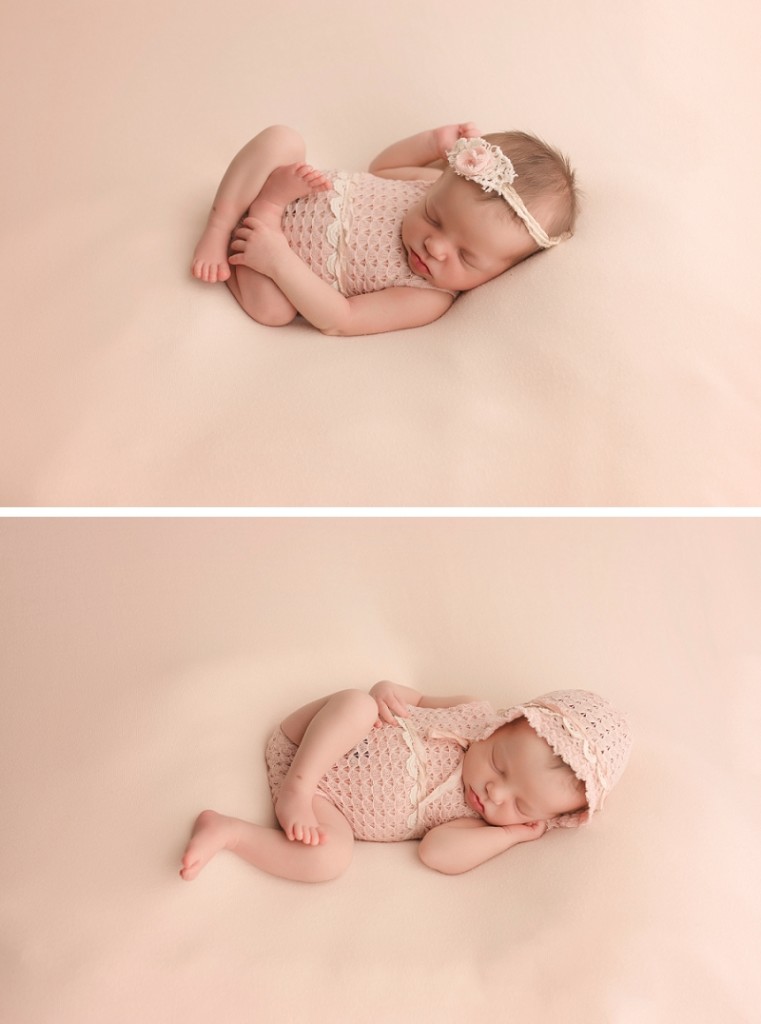 April, Mattie Jane and McCall are growing up in a home where they are absolutely adored.  Keep up the good work, mama.  I can already see it's worth it.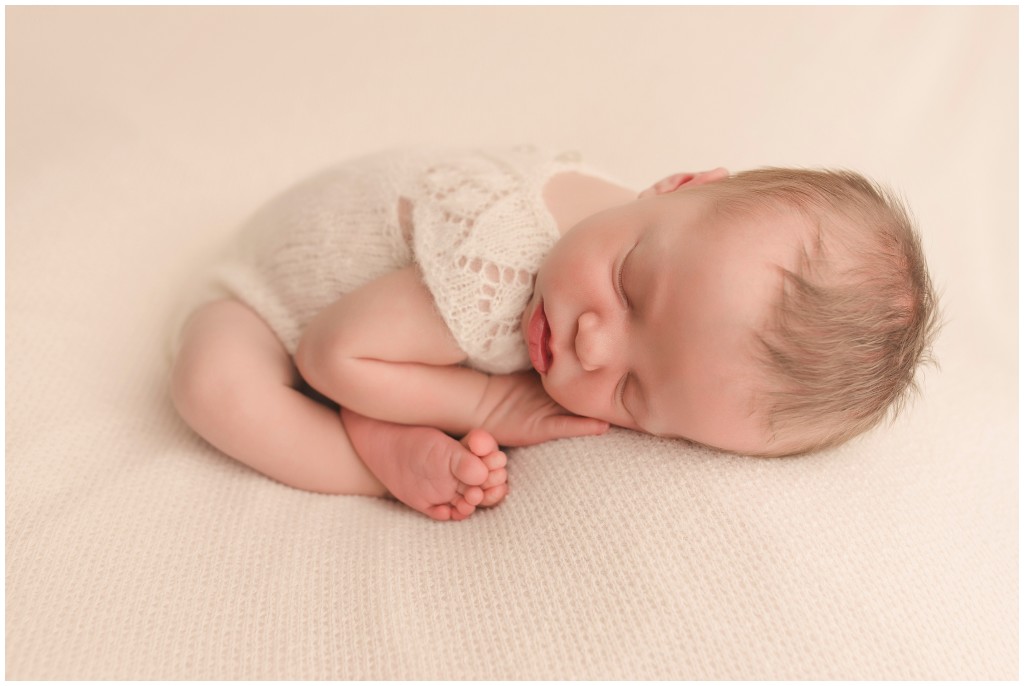 Interested in booking a studio maternity and newborn session with Quiet Graces?  I'd love to help you create a cohesive gallery perfect for an album.  Your first step to booking your session is to contact us.  We'll send you information about working with us in the studio and help you create the session of your dreams.
Sweet Sullivan has four brothers.  Yes, you read that right. 4 brothers!  She's smack dab in the middle of all of them and she's the girliest thing you've ever met.
She can climb a tree or race with the best of them, but what she loves most are all the girly things.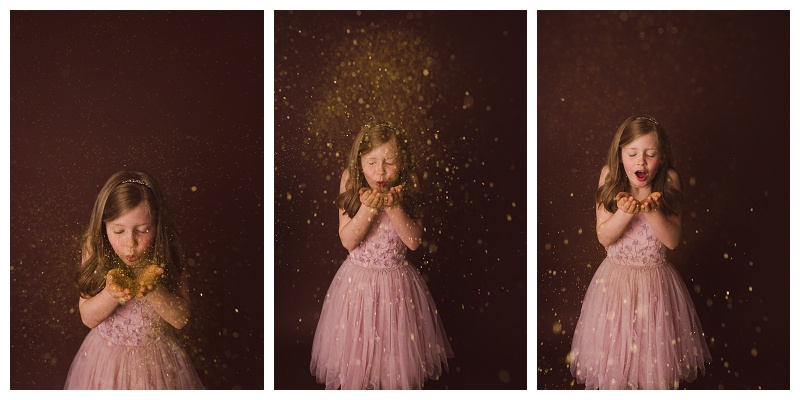 Sullivan loves ballet class.  She loves twirly skirts and gowns and was so excited about this Tutu du Monde gown we provided for her.
Sullivan loves to make up plays and dances with her friends (and a few semi-reluctant brothers).  Her laugh is contagious and her imagination is a joy.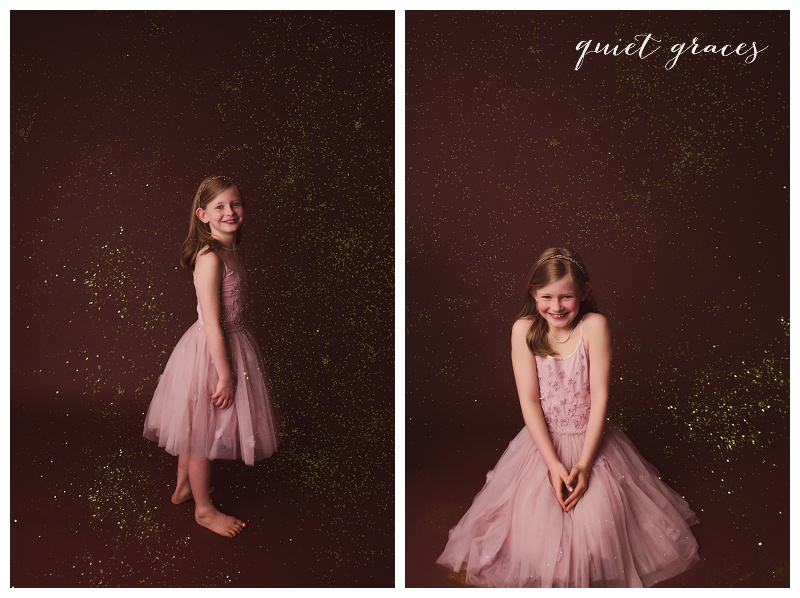 Do you want to remember your daughter just as she is now?  We'd love to pamper her and capture her personality with a Glitter Princes Portrait Session of her own.  Click here to book a June 9 or June 10, 2017 date or click here to message me about another date.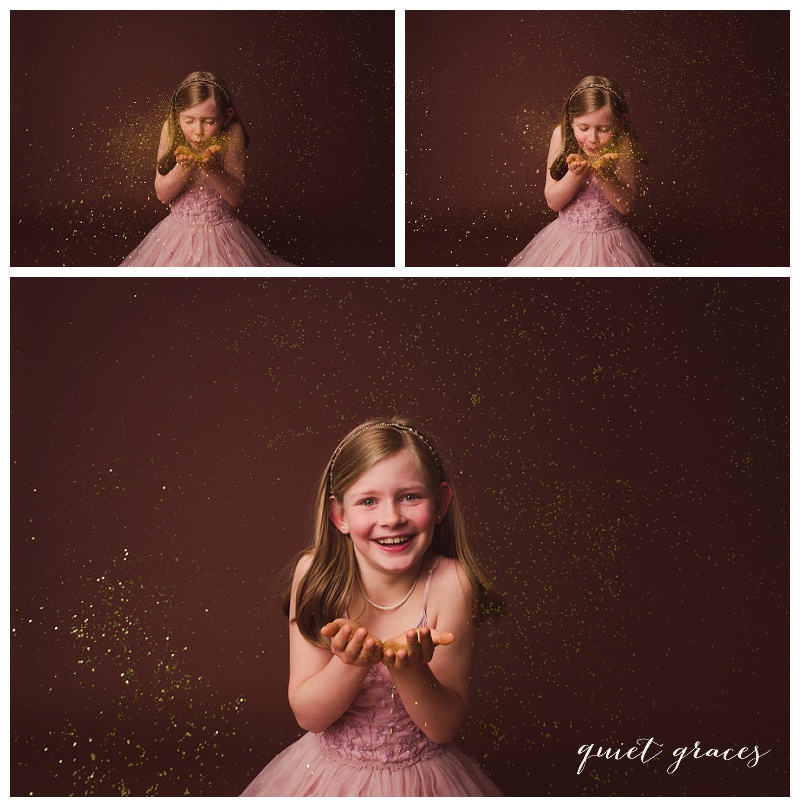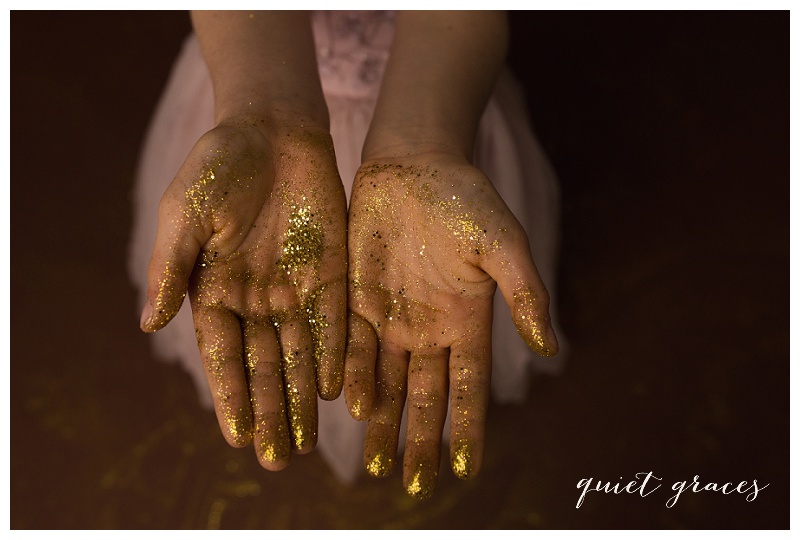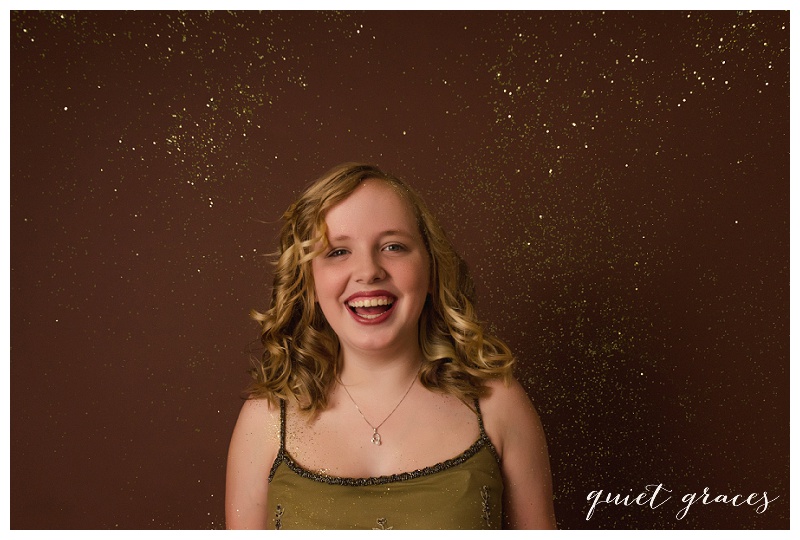 I hadn't expected to serve older girls with the Glitter Princess Event.  My gown supplier only goes up to a girls size 16, but when I asked Brooklyn's sisters to model for me, she begged to be included.  I am so glad she did!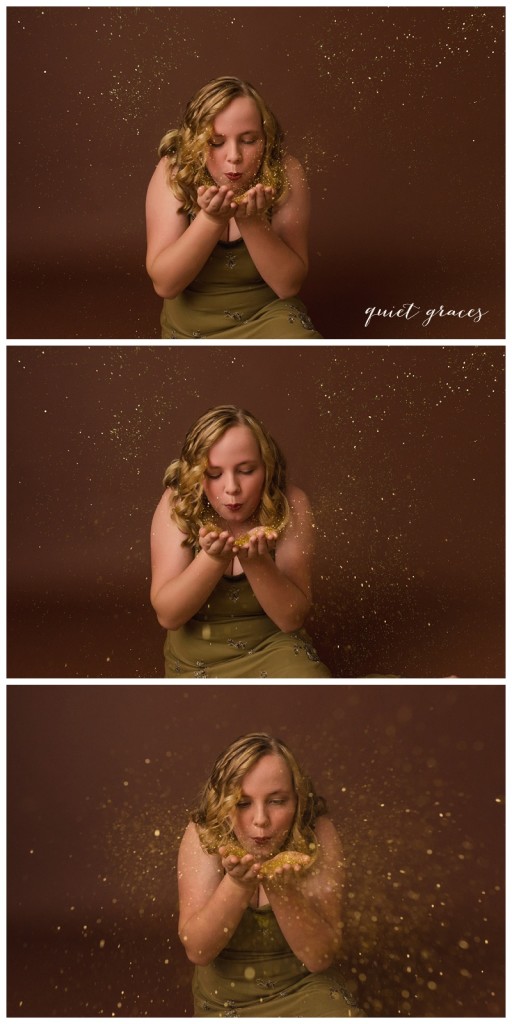 Do you have a teen daughter who also wants to sparkle and shine? Click here and then use the code TEEN at checkout for $29 off your mini and no gown rental.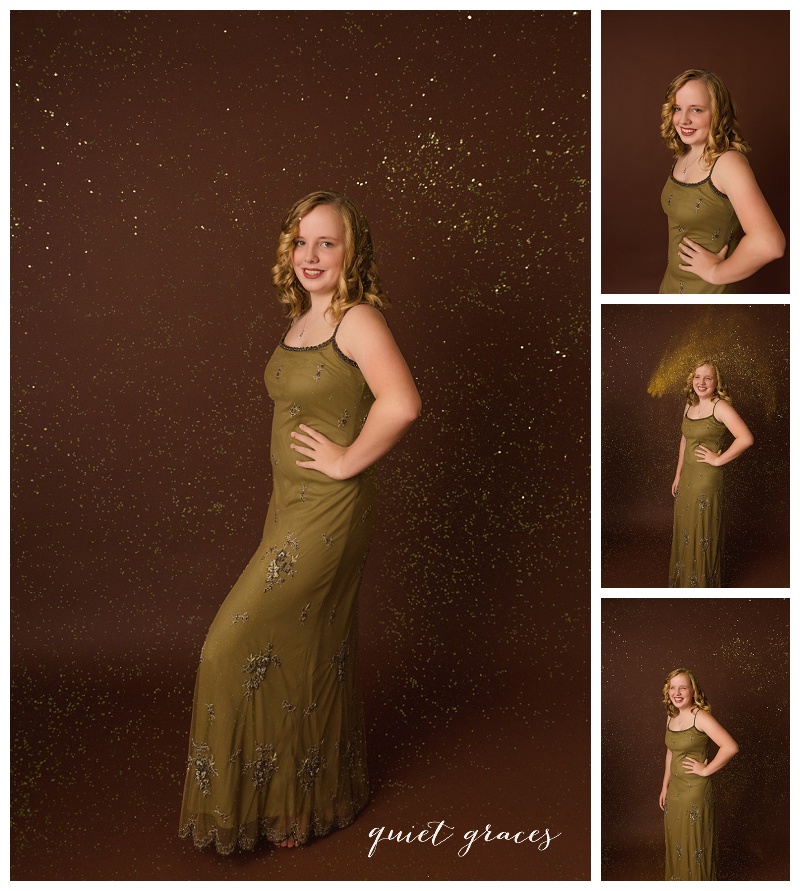 I have a few dresses in my studio wardrobe that will fit most teens including the one Brooklyn is wearing, but feel free to bring your own as well!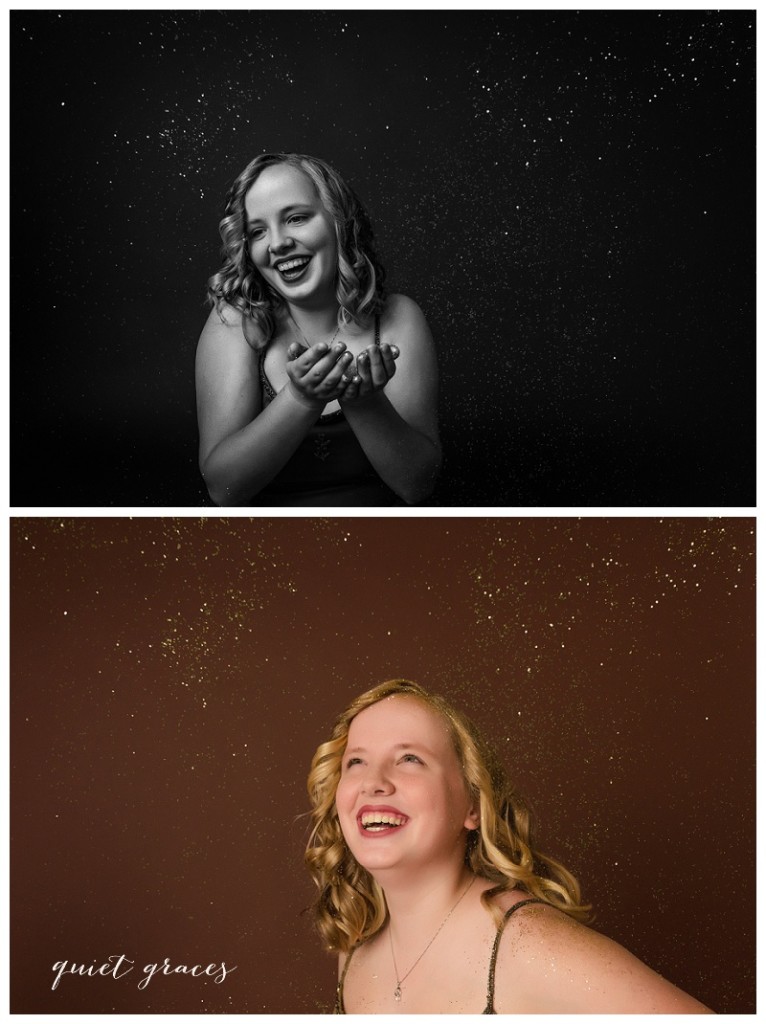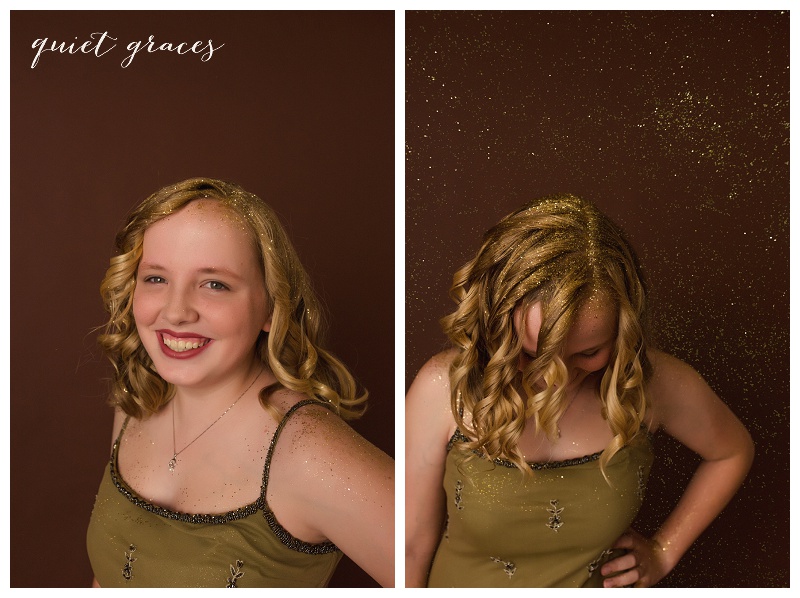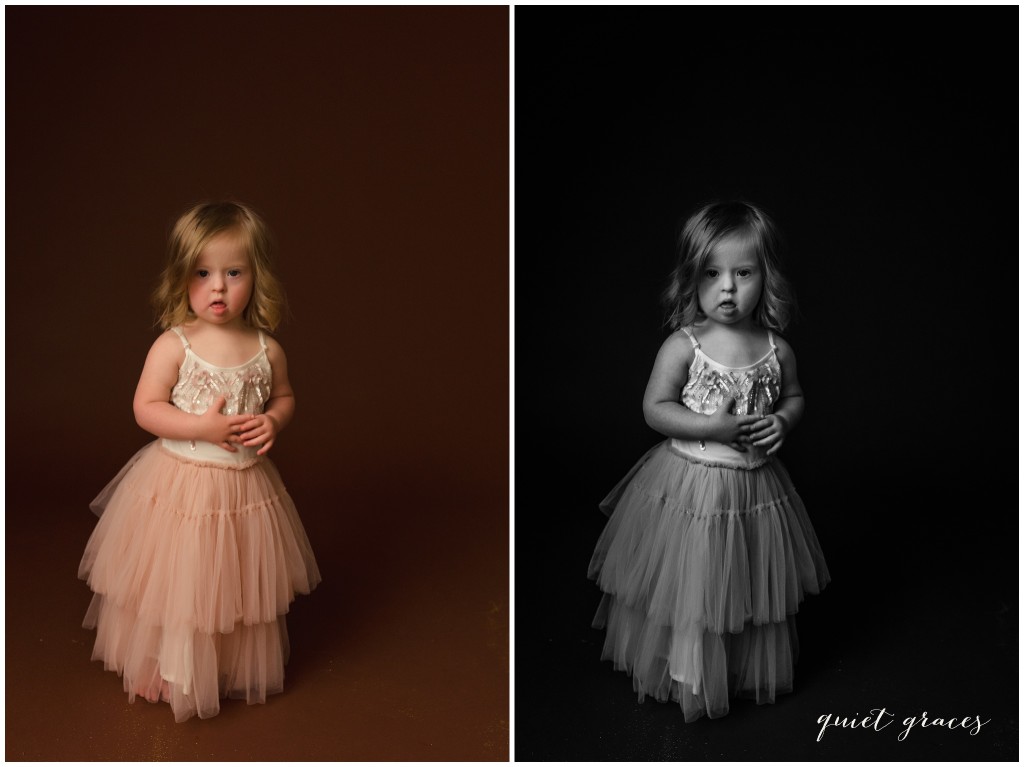 Rumor has it two total strangers have approached Lydia's mama and said "I know your daughter! I've seen her on the Quiet Graces Photography Facebook Page. She's even more beautiful in person!"  It's true: Lydia may be the most photographed child in the history of Quiet Graces.  I have no shame.  I love her.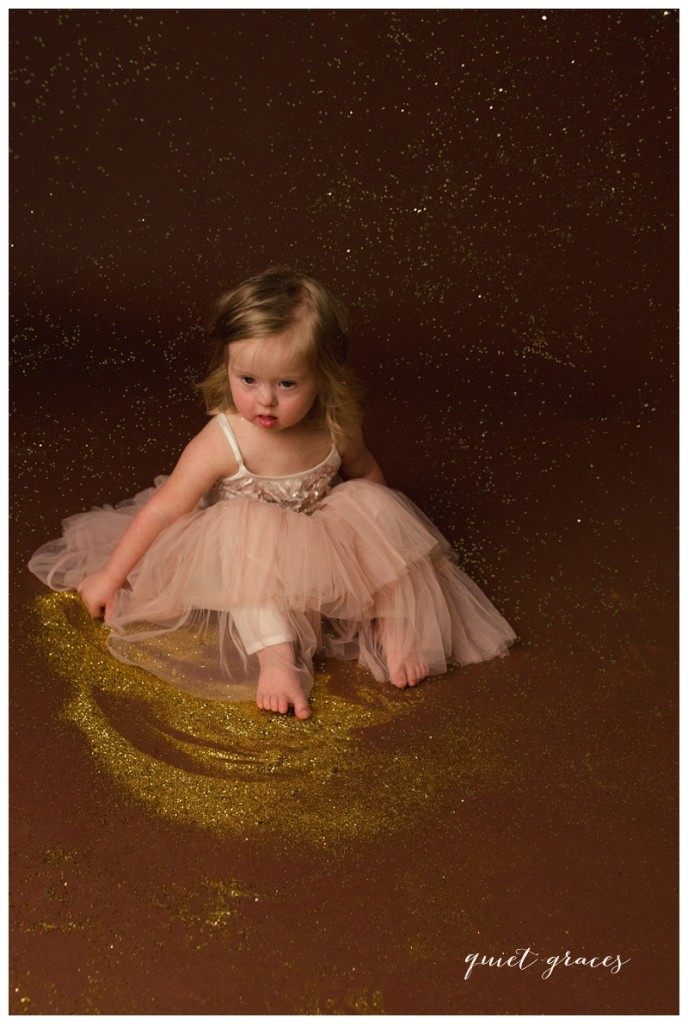 Lydia and her sisters came out for our trial run of our Glitter Princess Event coming up on June 9 & 10.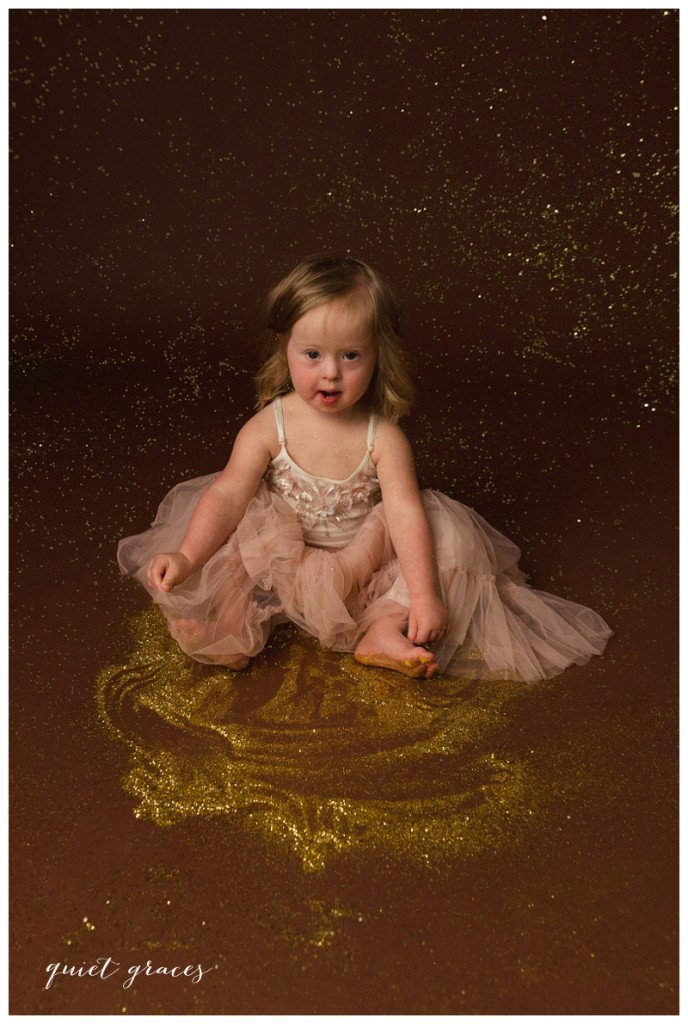 Lydia was an absolute stinker at 2.5 She pretty much just scowled at me and muttered "no," but the glitter won her over momentarily.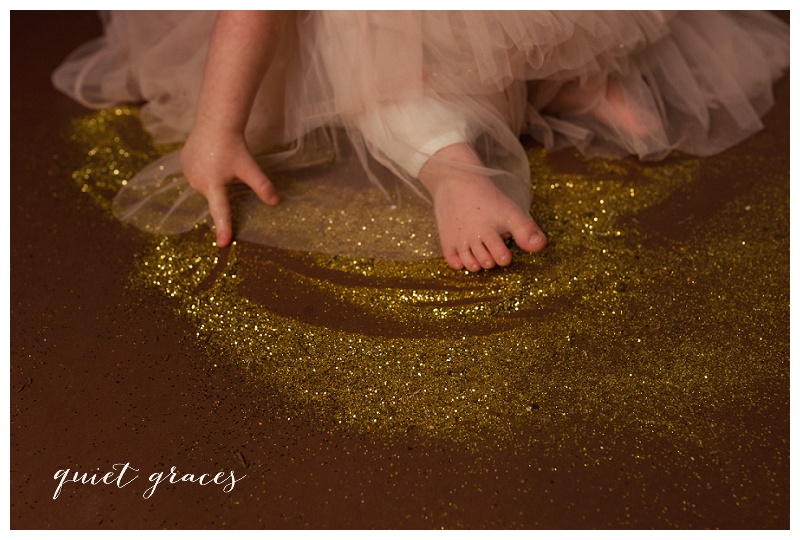 I'm so glad because these are some of my favorite portraits of Lydia ever!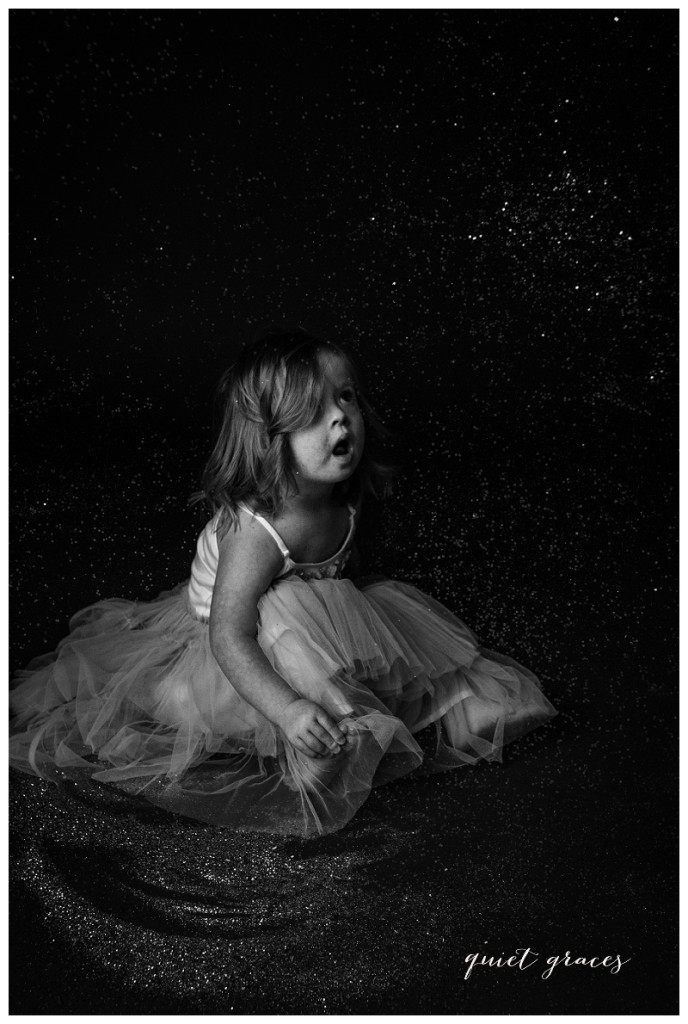 When McCall walked in the studio for this session he was bright eyed and curious. Like most 2 year olds, he needed a moment to get to know me.  I let him click the shutter a few times and talk to me while he began to be comfortable in the studio.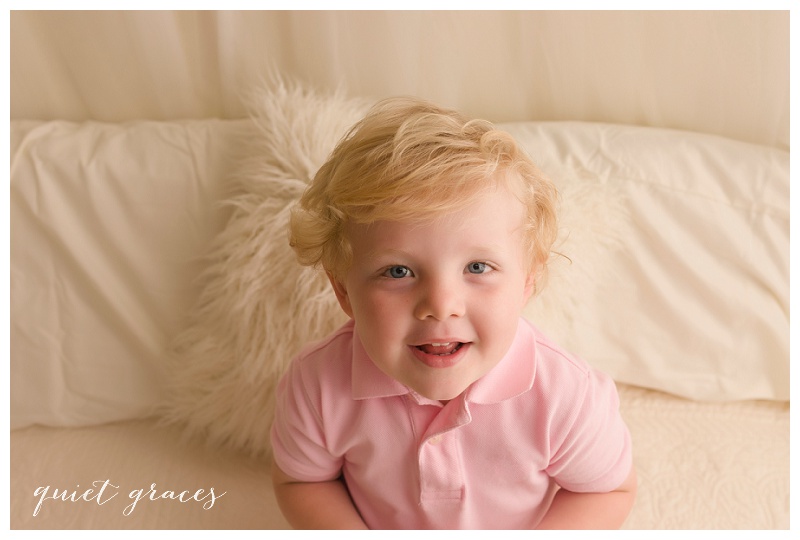 The truth is 1-3 year olds are complete wildcards in the studio.  But I could tell that McCall's mama April had read and followed a number of tips in my 11 Ways to Prepare and Young Child for a Photography Session.  McCall warmed up quickly and smiled easily while his mama changed into her gown.


While I do offer wardrobe for all my mama's in the studio, April chose to bring her own clothing.  And April's gown was the perfect selection.  In fact, I'm still thinking of convincing her to sell it to me.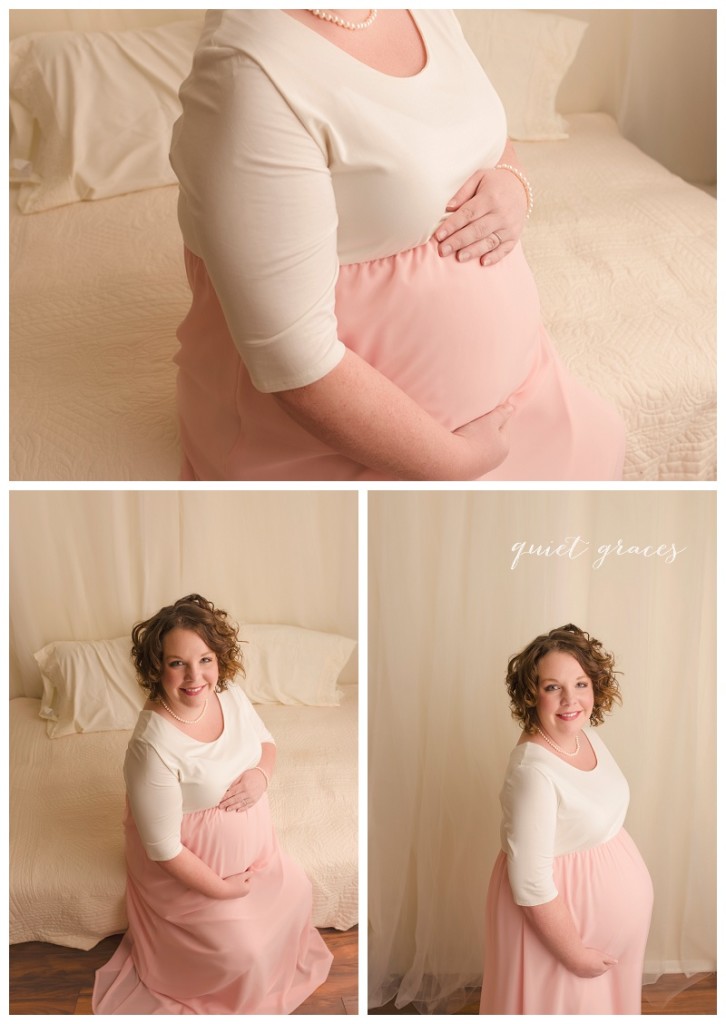 The light and airy colors and length are just the perfect compliment to my cream studio.  The dreamy lighting techniques showed off her new mama glow perfectly!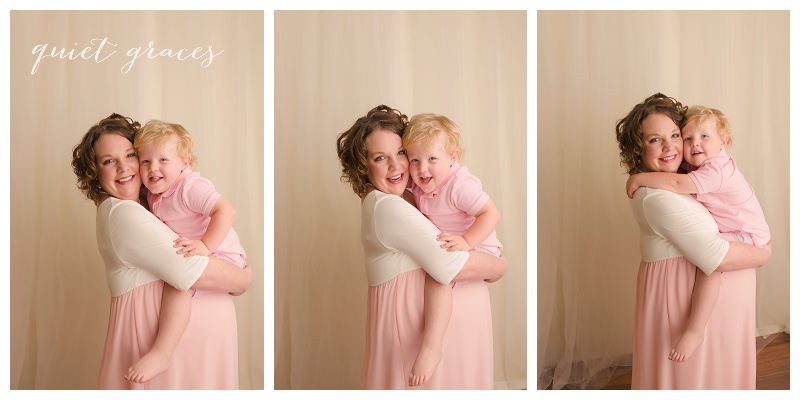 McCall clearly adored his mama.  Their bond over giggles and baby sister's tummy and sweet hugs was just incredible.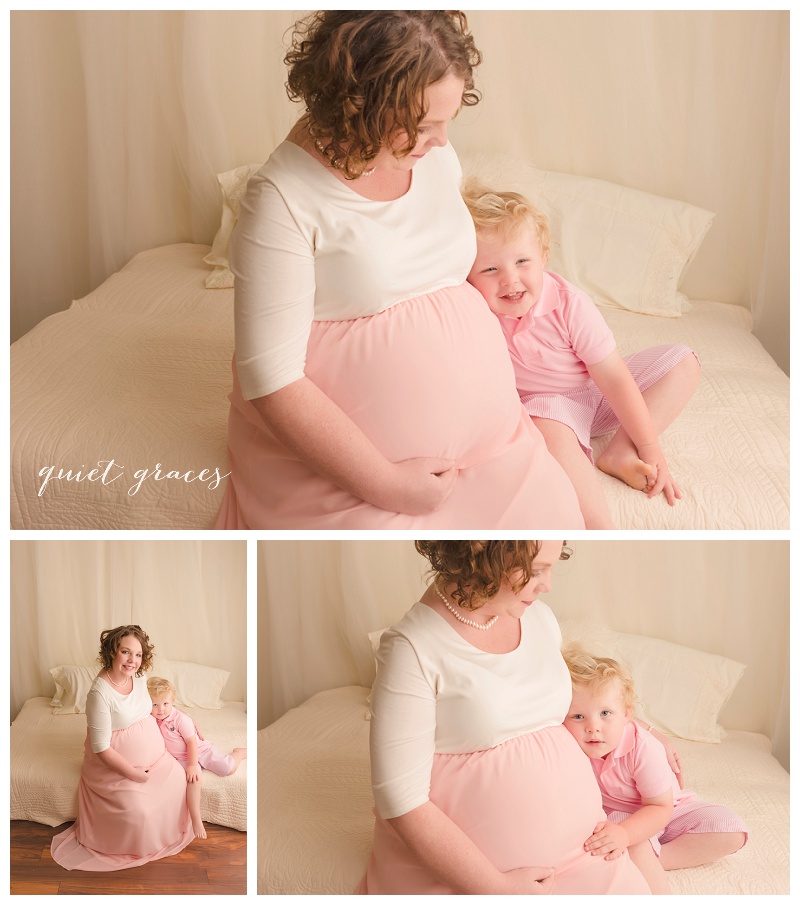 McCall will clearly be the best big brother.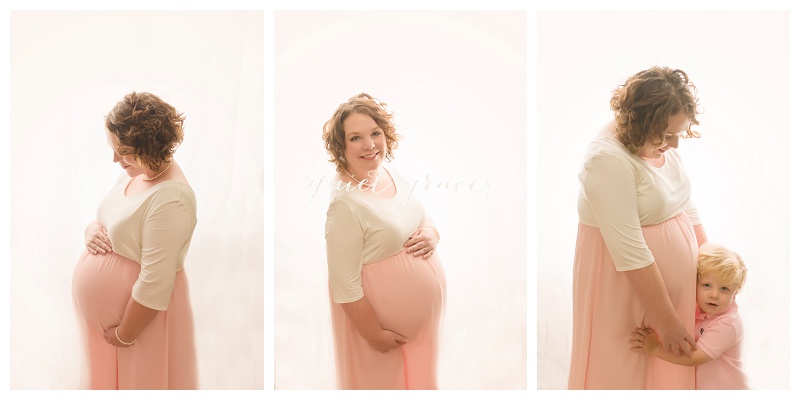 Interested in booking your own maternity sessions for you and your little one?  Learn about how we customize each session to your needs by clicking here.
Contact us to get the booking process started by clicking here.