Sullivan's Glitter Princess Pictures
Sweet Sullivan has four brothers.  Yes, you read that right. 4 brothers!  She's smack dab in the middle of all of them and she's the girliest thing you've ever met.
She can climb a tree or race with the best of them, but what she loves most are all the girly things.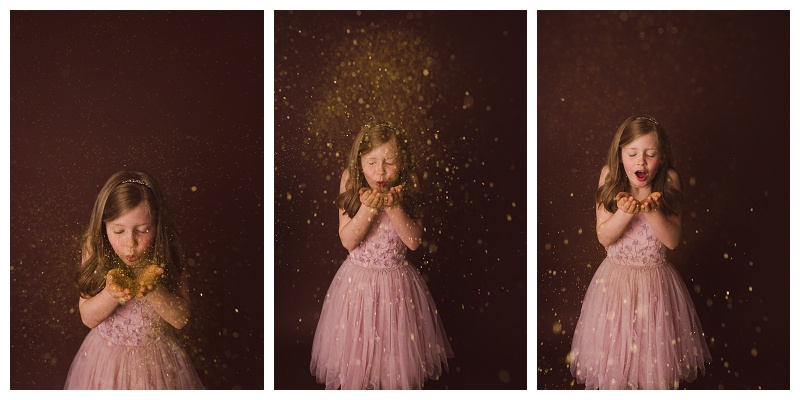 Sullivan loves ballet class.  She loves twirly skirts and gowns and was so excited about this Tutu du Monde gown we provided for her.
Sullivan loves to make up plays and dances with her friends (and a few semi-reluctant brothers).  Her laugh is contagious and her imagination is a joy.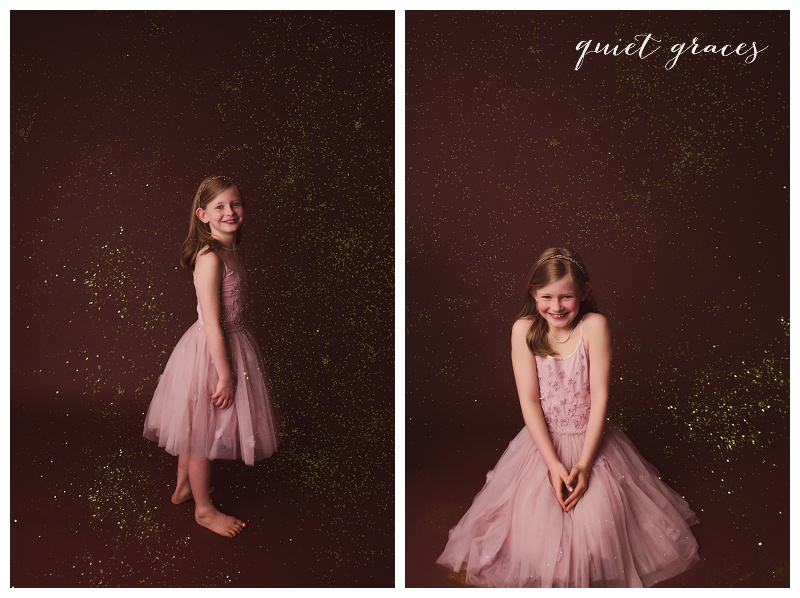 Do you want to remember your daughter just as she is now?  We'd love to pamper her and capture her personality with a Glitter Princes Portrait Session of her own.  Click here to book a June 9 or June 10, 2017 date or click here to message me about another date.