Dreamy Backlit Greer SC Studio Maternity Photographer
Meet Morgan who chose me as her  Dreamy Backlit Greer SC Studio Maternity Photographer. This beauty took full advantage of my complimentary maternity mini session with a booked full newborn session and I'm so very glad that she did!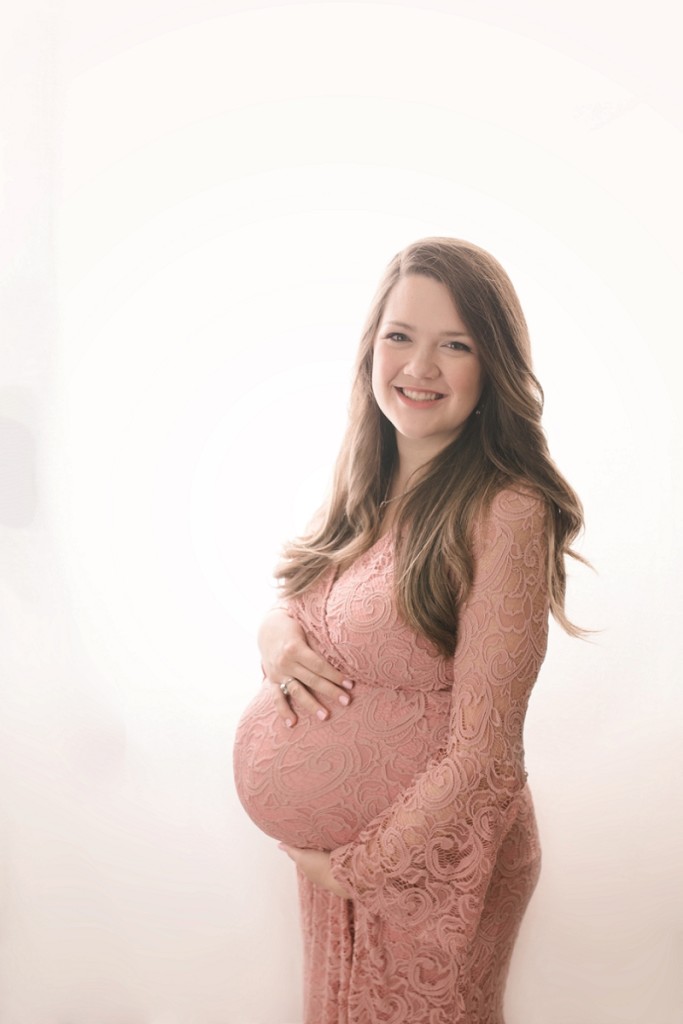 Like all expecting mamas, Morgan wasn't quite sure that she wanted to remember this season of life. When we're pregnant, we often feel bloated and not quite ourselves. We focus on puffy ankles or puffy faces and forget the truth.
The truth is that pregnancy is beautiful. There's the thickening hair, the glowing skin, the full chest, and the joy radiating from knowing that you're creating new life.  And the puffy face and ankles, the crazy hormones, and our own insecurities can sometimes steal that joy.
This is one of the reasons I offer the complimentary studio minis for my expecting mamas.  The session only includes 5 digital files with the opportunity to purchase more if desired. I love getting to know my clients a bit before they're sleep deprived and drowsy for their newborn sessions.  But I also love showing them the beauty that was there all along.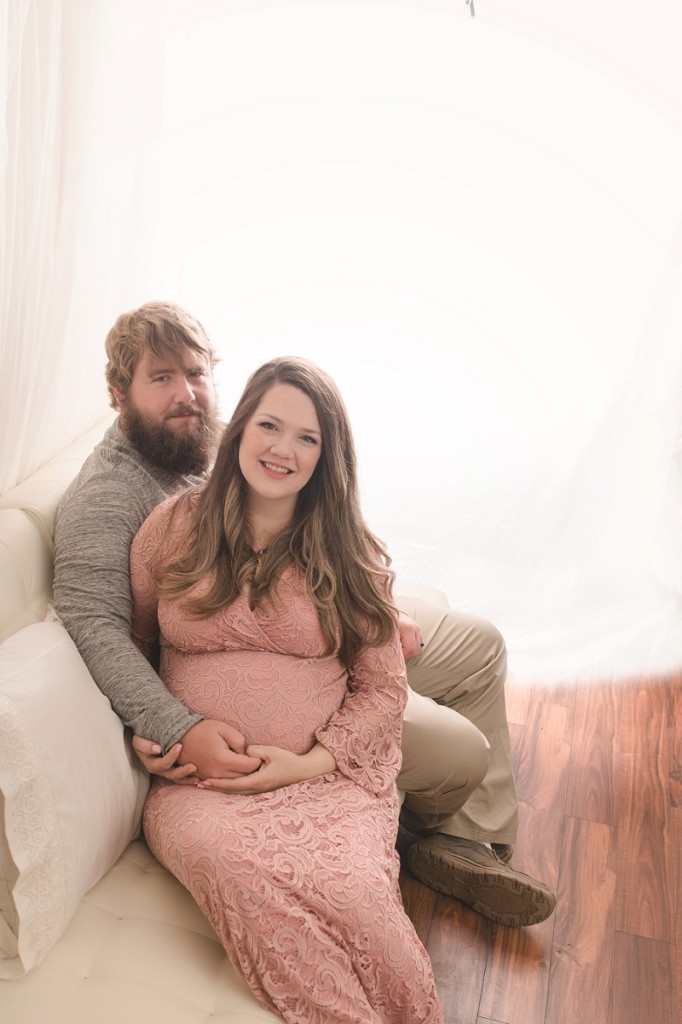 I love playing with dreamy backlight at maternity and newborn sessions. and this is one of my favorite images from this session.  I really couldn't decide if I preferred color or black and white.  The good news is that Morgan doesn't have to decide as I provide both options for all of your images.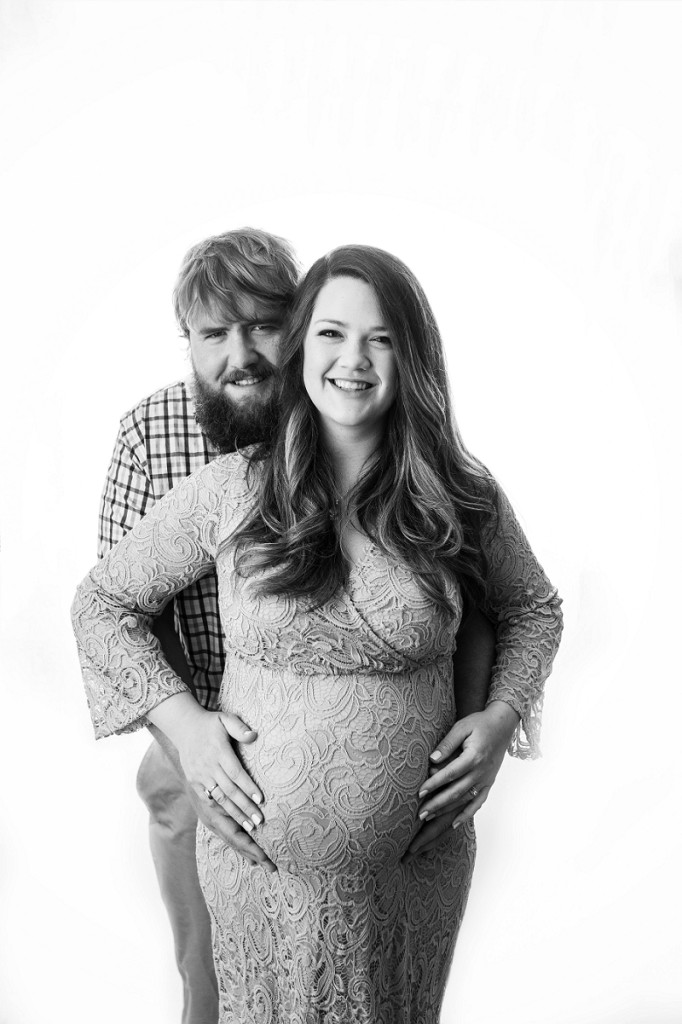 Morgan and Josh are such a sweet couple and I can't wait to meet baby Ellis in just a few short weeks! She is so lucky to have you both.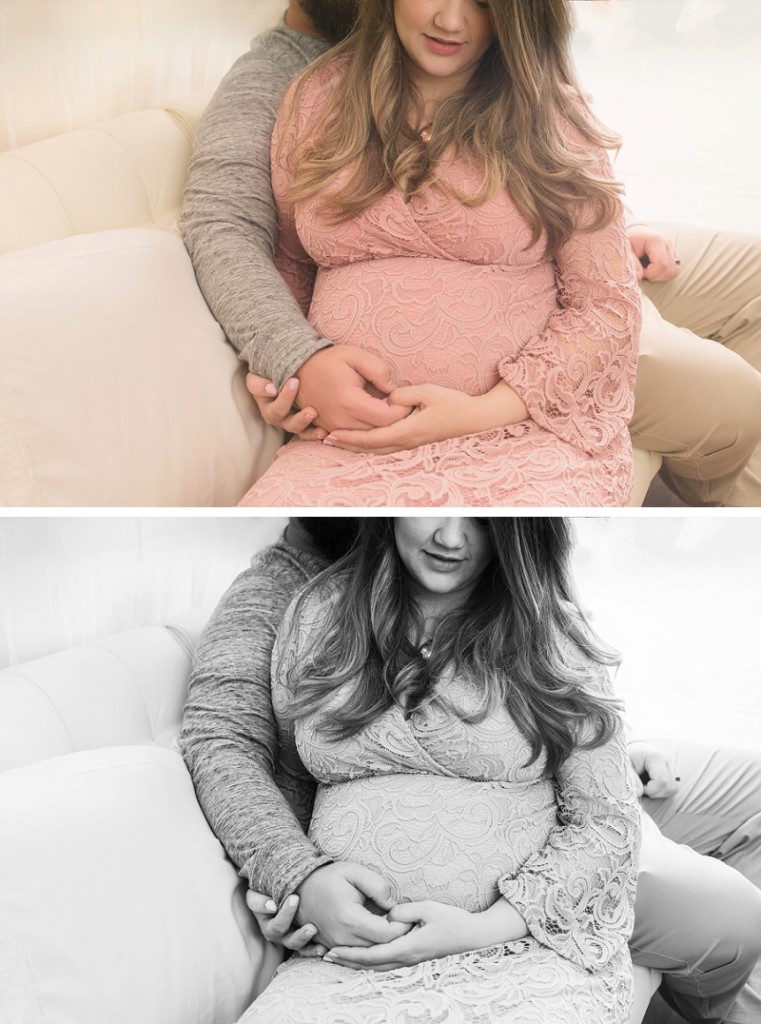 If you're visiting here and wondering how you can get a complimentary maternity mini with your full newborn session, please drop me a line by clicking here.  I'd love to show you the beauty of this season.