Maternity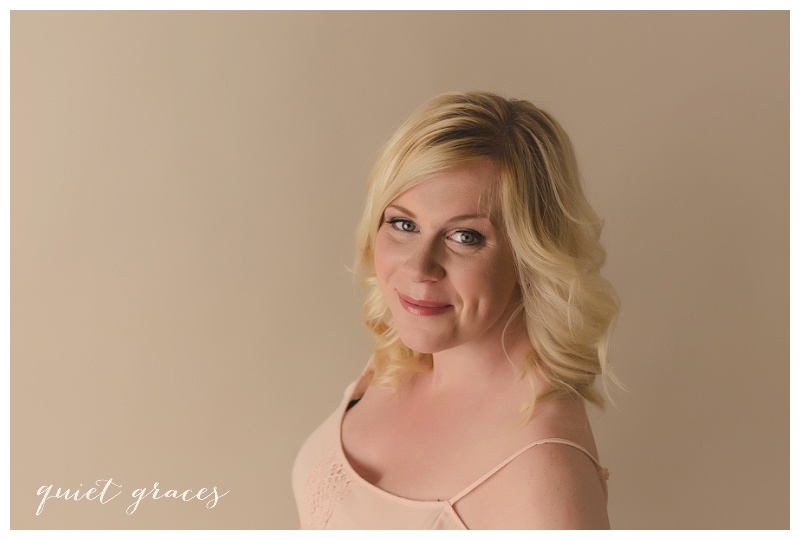 Sometimes mamas amaze me from the very beginning.
Lindsey was one of those mamas.  Her very first email won me over immediately.  Her grateful heart and bubbly personality shone through from the beginning.
Lindsey's baby was a complete miracle. A previous emergency surgery had given her a very small chance to conceive again.  Just as her husband Jason and she had surrendered their hope for another baby….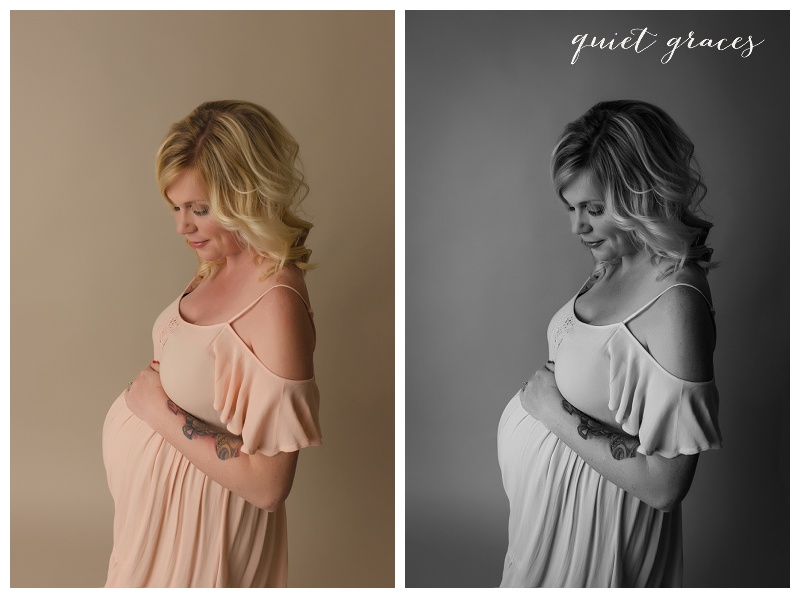 SURPRISE!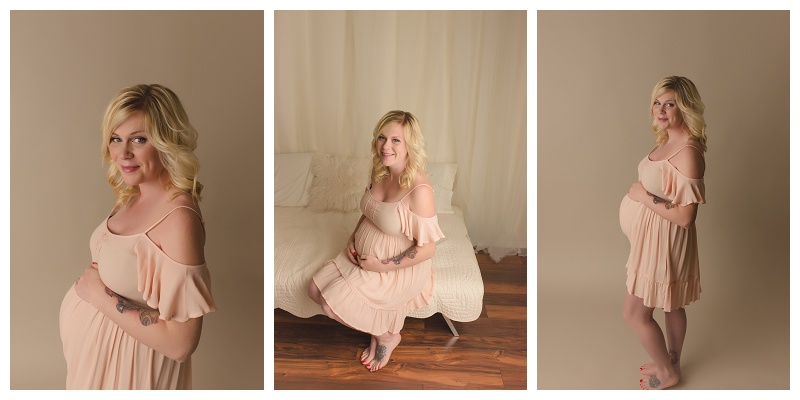 And even better yet, they took the surprise further by keeping the gender a surprise until his/her birth day!  I honestly can't wait to meet s/he and find out.  I love that Lindsey is keeping it a surprise for me even after delivery.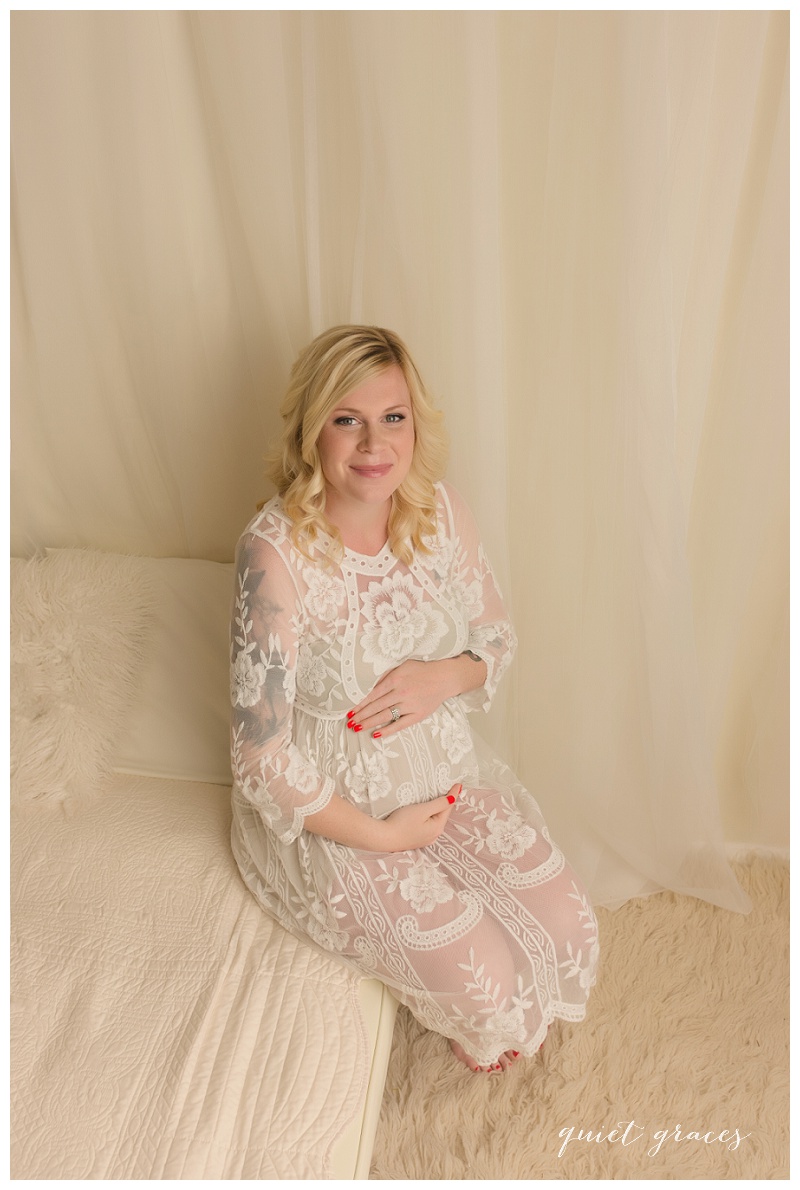 Lindsey chose to add hair and makeup onto her  maternity session and she was overjoyed with her choice.  Katie from Cotton Rouge made Lindsey feel and look so amazing that Jason and Lindsey spontaneously hired a sitter for date that evening!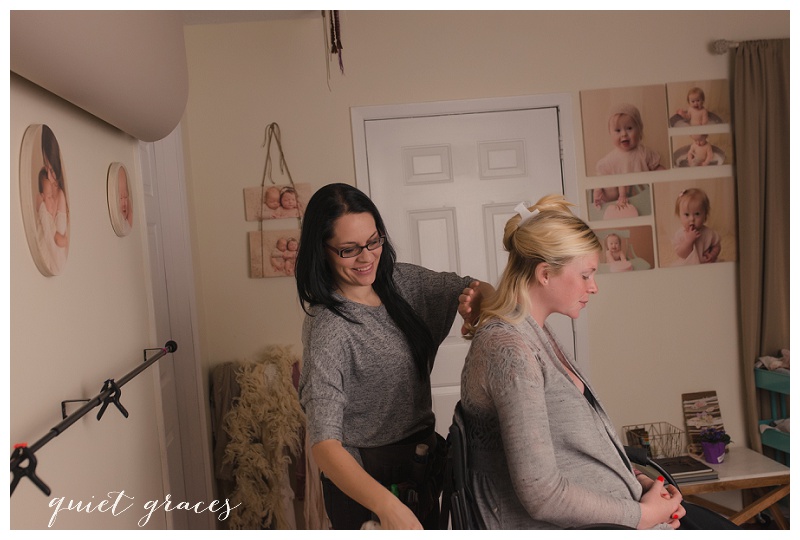 Speaking of Jason and Lindsey, their bond was one of the most beautiful husband and wife relationships I have witnessed in the studio.  When Jason brought the boys into the studio Lindsey pretty much glowed.  He made her smile and blossom into the most beautiful version of herself right in front of my eyes.  I couldn't believe it.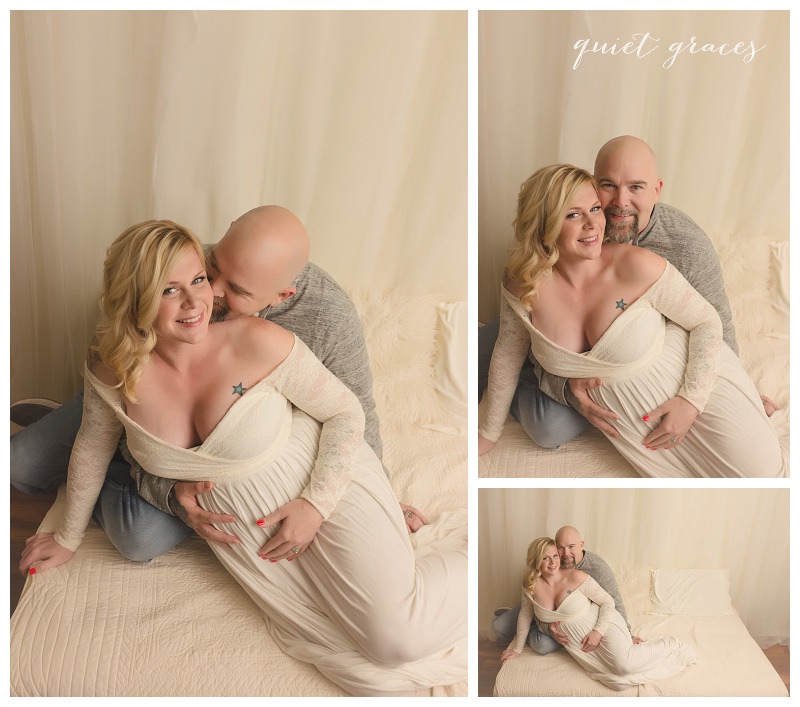 And their boys… ah Sawyer and Cole.  These little love bugs were adorable.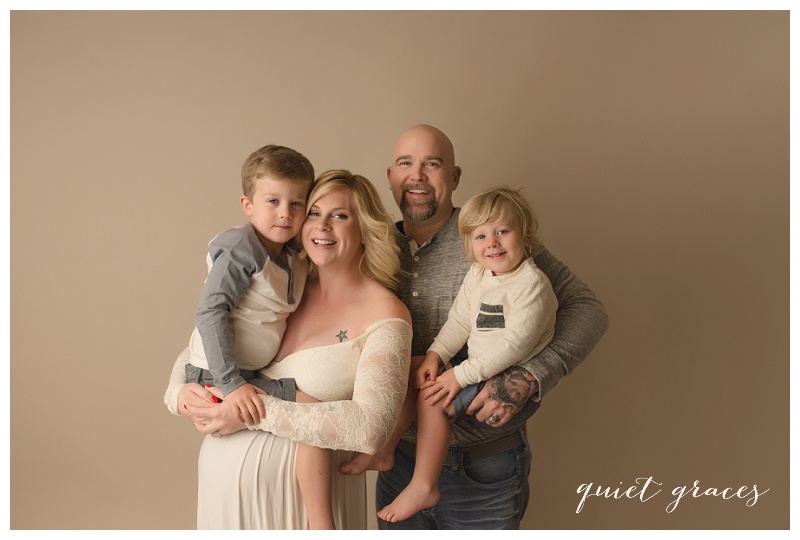 Sawyer at two was the most obedient two year old I've ever had in the studio.  Although he did get a little flustered as his attention span waned, we almost always got the shot with Sawyer in the first couple of frames.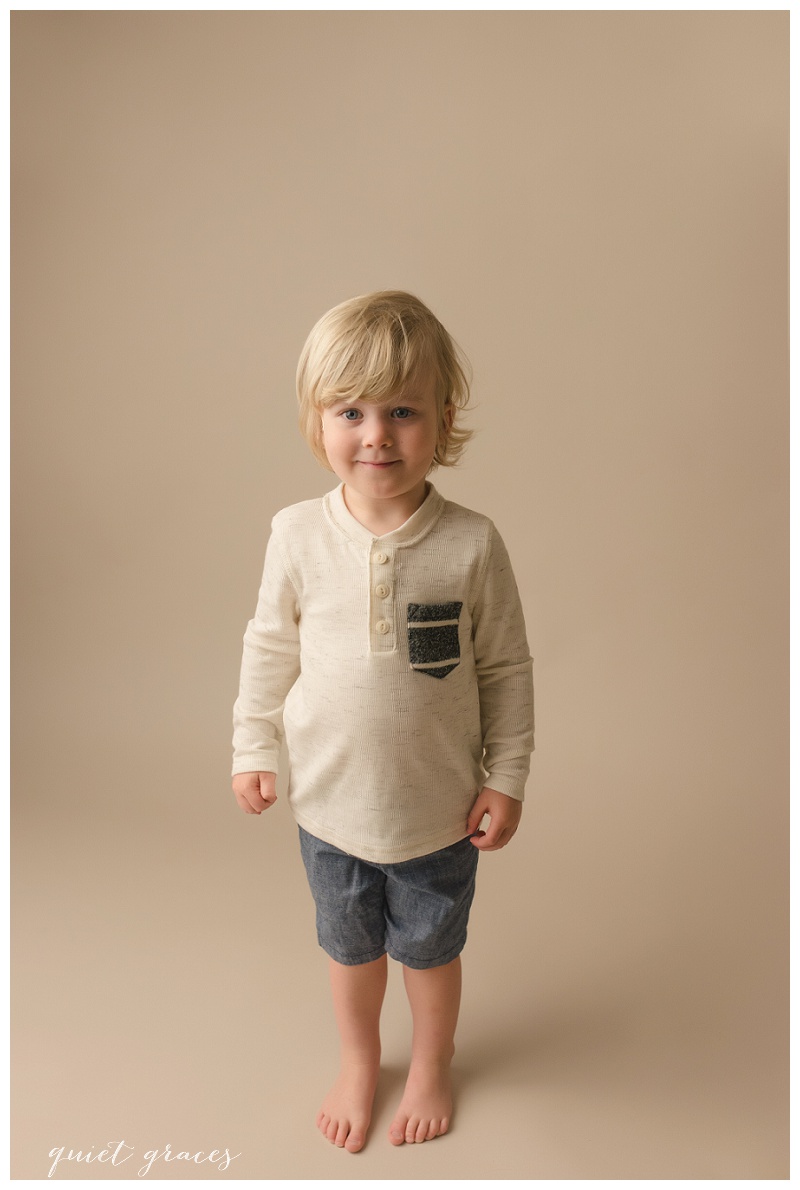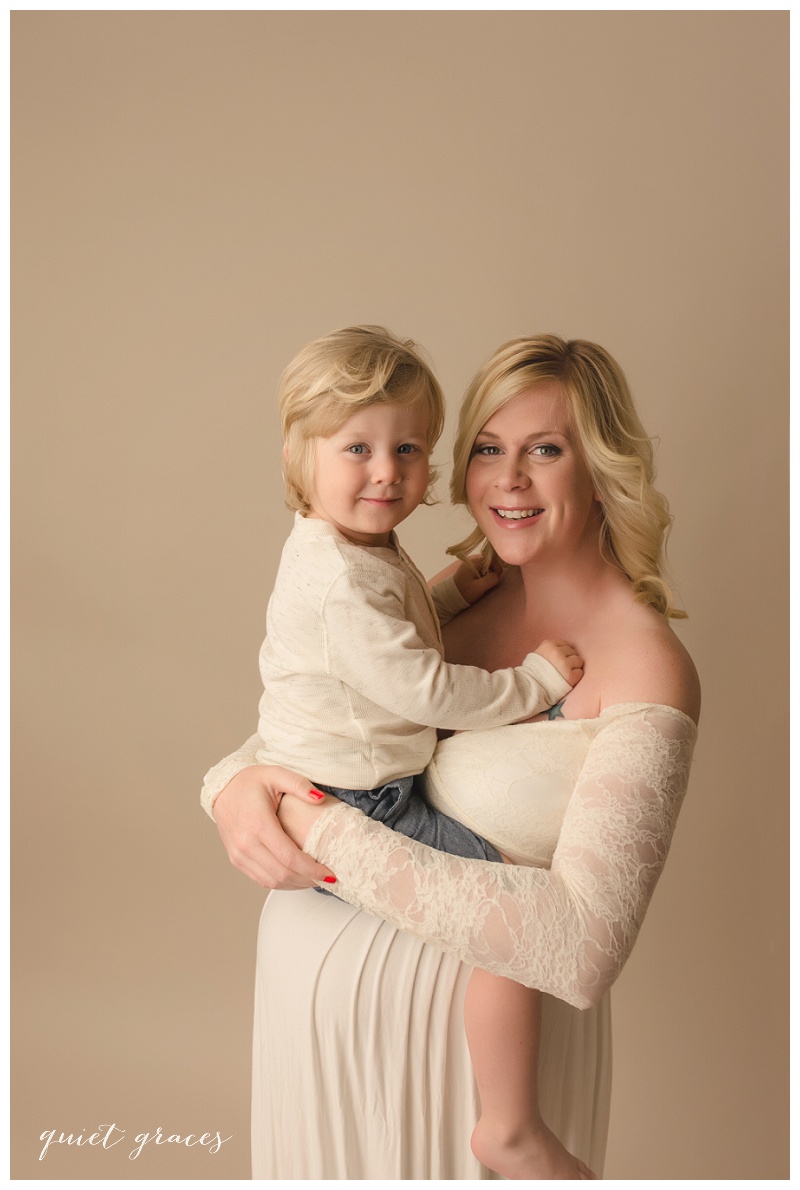 Cole is Lindsey's adventurous dare devil.  His personality shined immediately.  I'm not sure we got a single classic smile at all, but that's okay because we captured his mischievous personality to the fullest.  I loved it.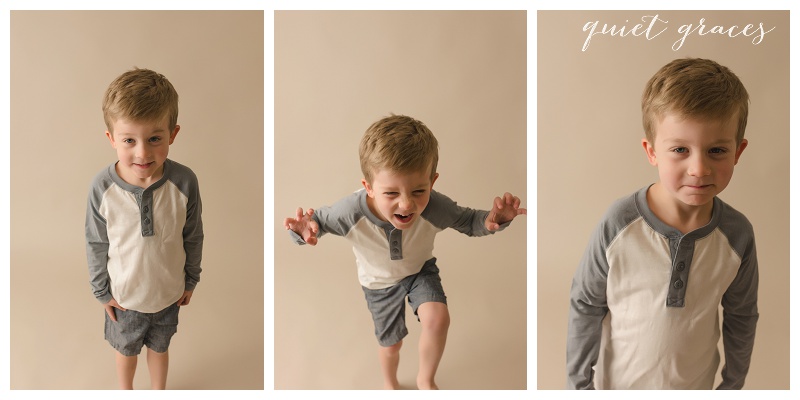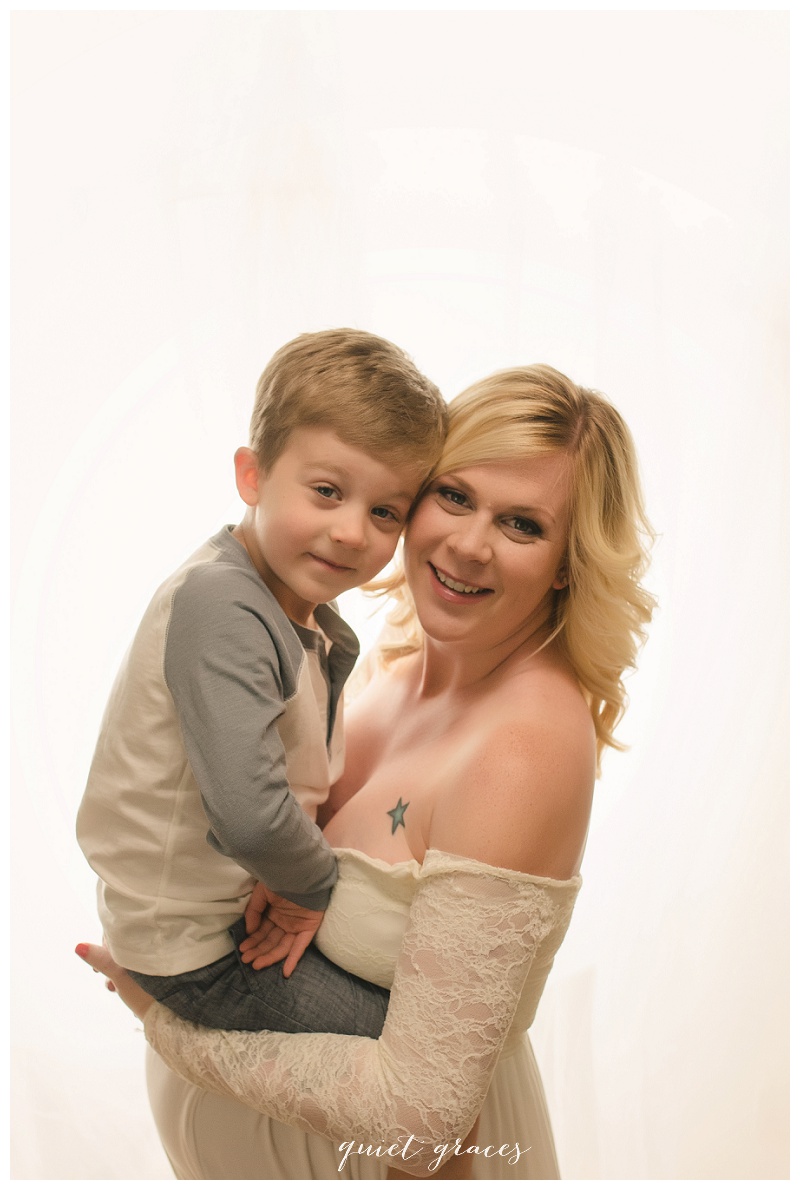 Lindsey, I can't wait to meet your surprise miracle.  Thank you so much for trusting me with your memories.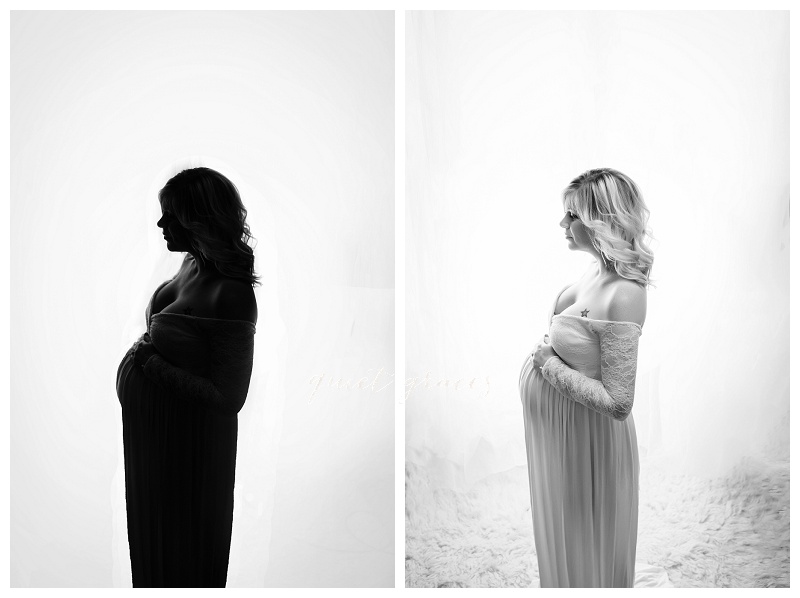 When McCall walked in the studio for this session he was bright eyed and curious. Like most 2 year olds, he needed a moment to get to know me.  I let him click the shutter a few times and talk to me while he began to be comfortable in the studio.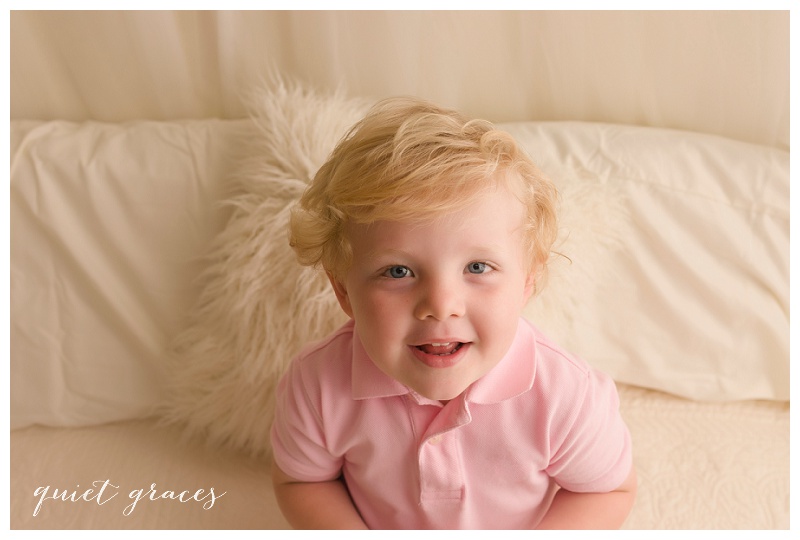 The truth is 1-3 year olds are complete wildcards in the studio.  But I could tell that McCall's mama April had read and followed a number of tips in my 11 Ways to Prepare and Young Child for a Photography Session.  McCall warmed up quickly and smiled easily while his mama changed into her gown.


While I do offer wardrobe for all my mama's in the studio, April chose to bring her own clothing.  And April's gown was the perfect selection.  In fact, I'm still thinking of convincing her to sell it to me.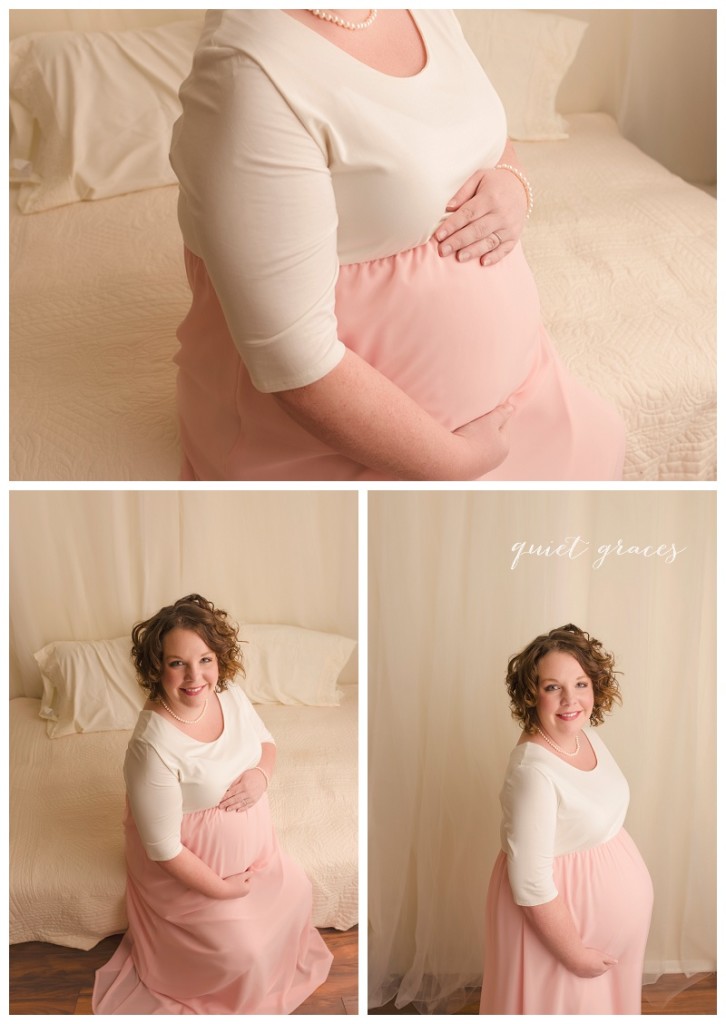 The light and airy colors and length are just the perfect compliment to my cream studio.  The dreamy lighting techniques showed off her new mama glow perfectly!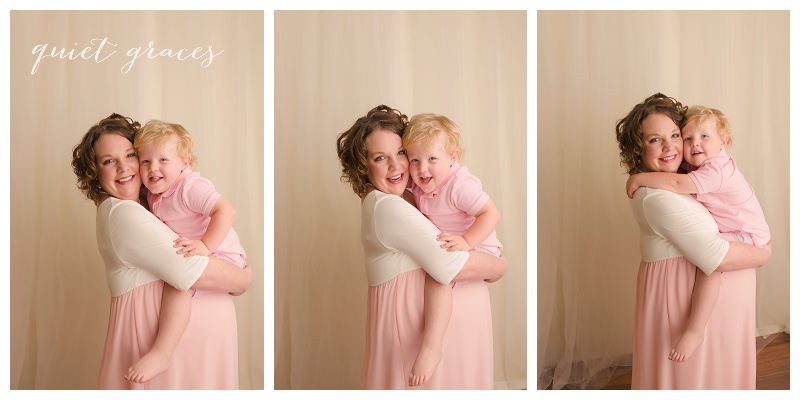 McCall clearly adored his mama.  Their bond over giggles and baby sister's tummy and sweet hugs was just incredible.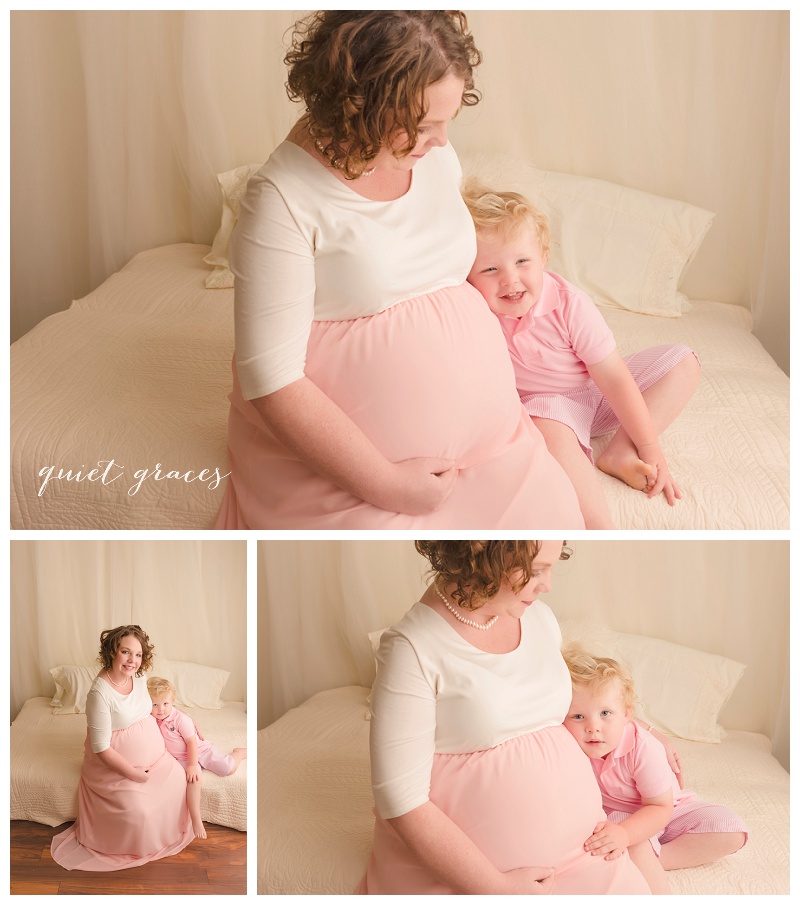 McCall will clearly be the best big brother.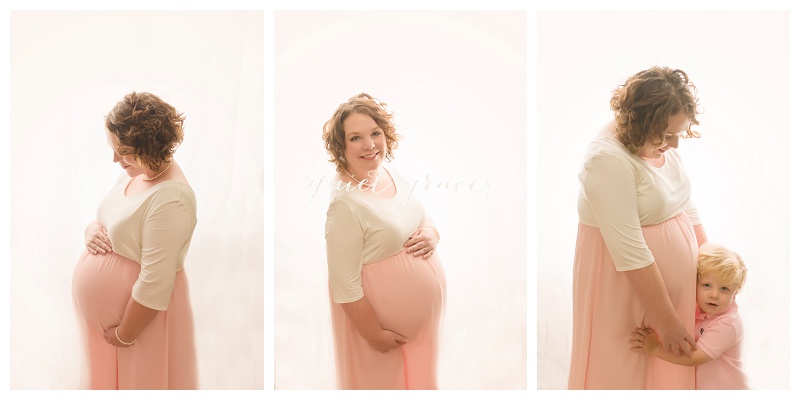 Interested in booking your own maternity sessions for you and your little one?  Learn about how we customize each session to your needs by clicking here.
Contact us to get the booking process started by clicking here.
Anticipation
The soft curves of promise swell.
Expectation grows.
Mother's love growing clear each day.
Want to capture your anticipation?  We offer a maternity add on to any newborn session as well as baby plans that contain maternity, newborn, and milestone sessions.  Contact us today!
There's something about pregnancy that simultaneously makes an expecting new feel simultaneously gorgeous and ugly.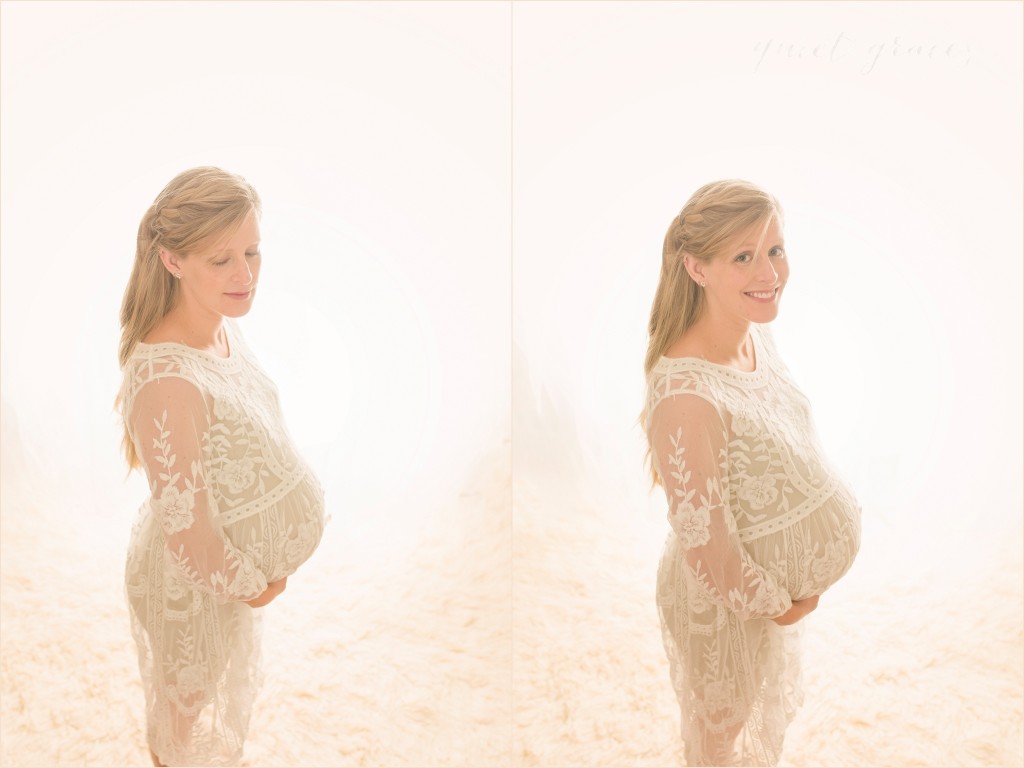 I think feeling of ugliness comes from so many unmerited comments from friends and strangers.  "Gee!  You're huge!  When are you due?!" can steal the joy of growing new life from any expecting mama.
When I do a maternity session, I want mama to feel pampered and gorgeous.  I recommend that mama invest in hair and makeup from my friend Katie at Cotton Rogue at Taylors Mill.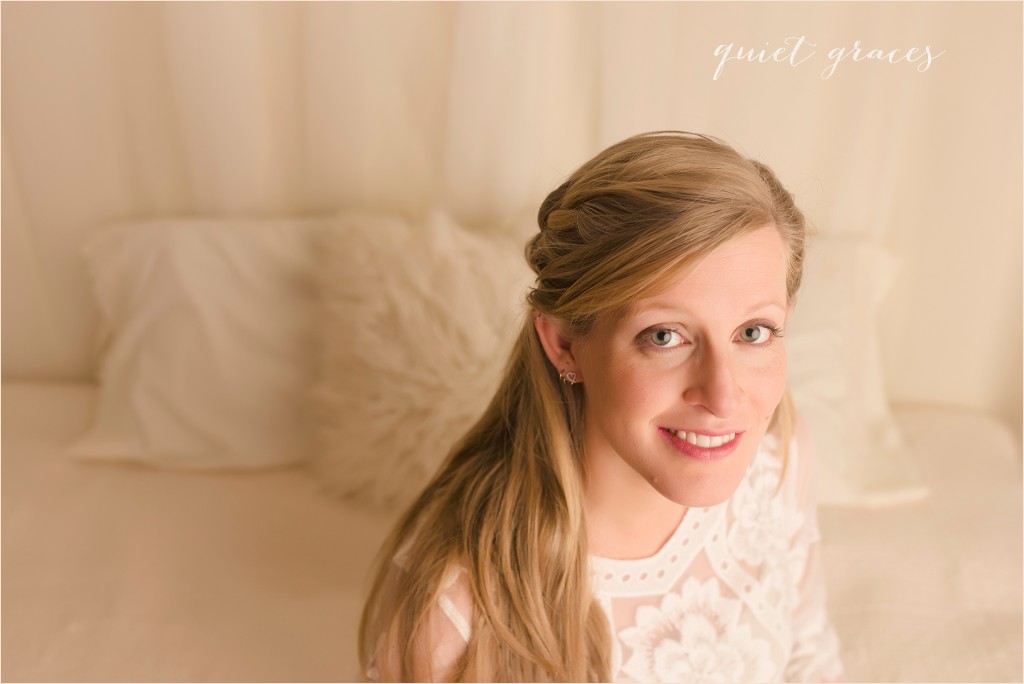 I also provide mama with an extensive maternity wardrobe to choose from in the studio.  These light and airy pieces are sized to fit a variety of shapes and sizes.  Each item is pinned to fit mama perfectly.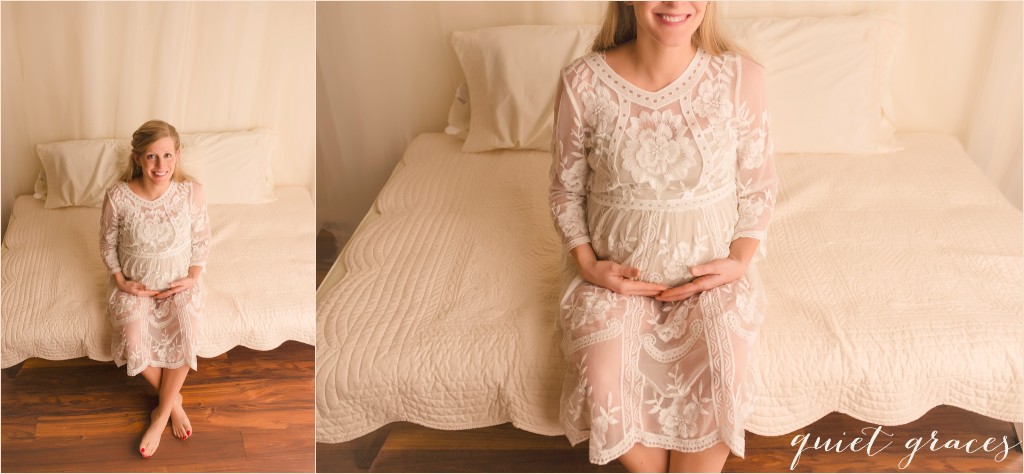 We do sets on our bed, with backlight, and lit from the front.  I love the effect that simply moving a light can have on each image.

This mama's name is Chelsea. As this baby was number five, she was already tired of hearing the "Are you sure you aren't having twins?" comments.  She felt so unlovely that she told me that she was sure she would "look awkward" in front of the camera, but this was her last baby and she wanted to remember the miracle of carrying life.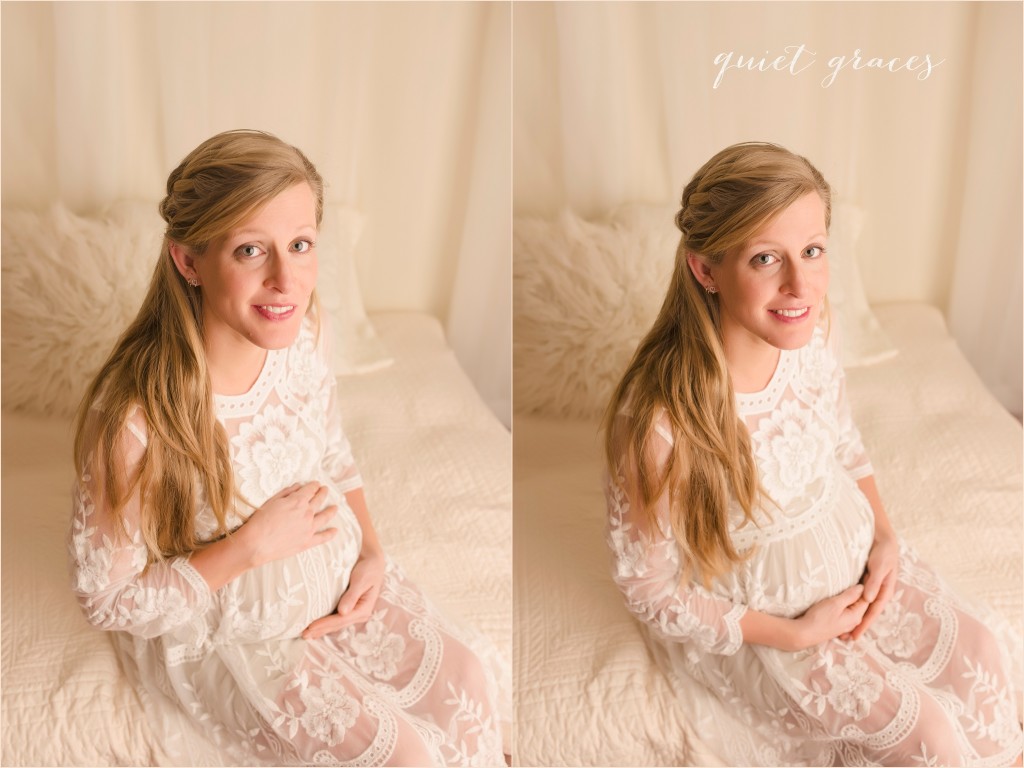 I'm so glad Chelsea chose to have this time memorialized despite her hesitations.  Mama loved the images and couldn't believe how good she looks!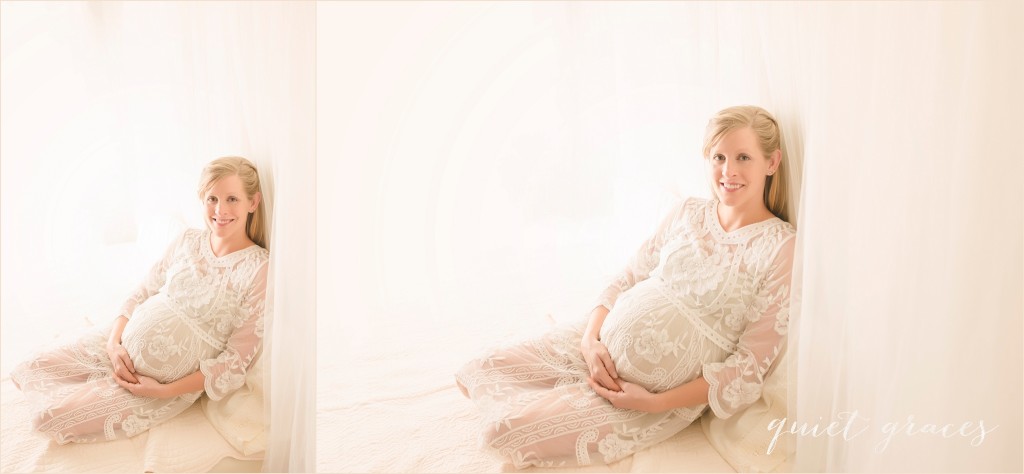 Chelsea, it was a joy to serve you!

Jessica has the type of quiet strength that speaks volumes about her personality.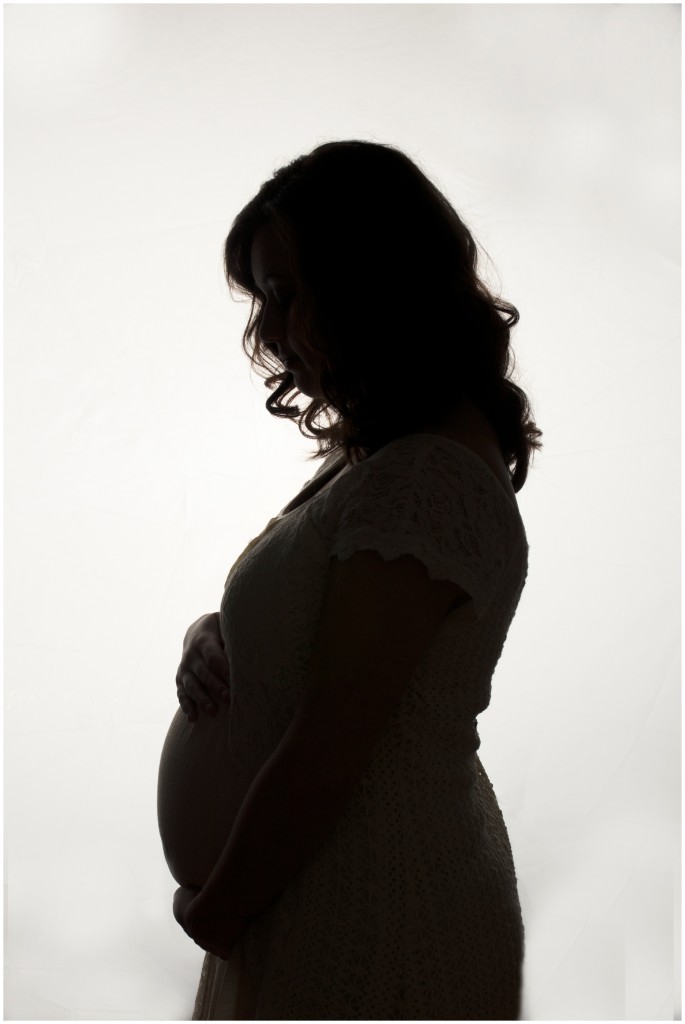 She's easy going and kind, and yet determined.  The kind of lady I hope my precious strong willed girl grows to be.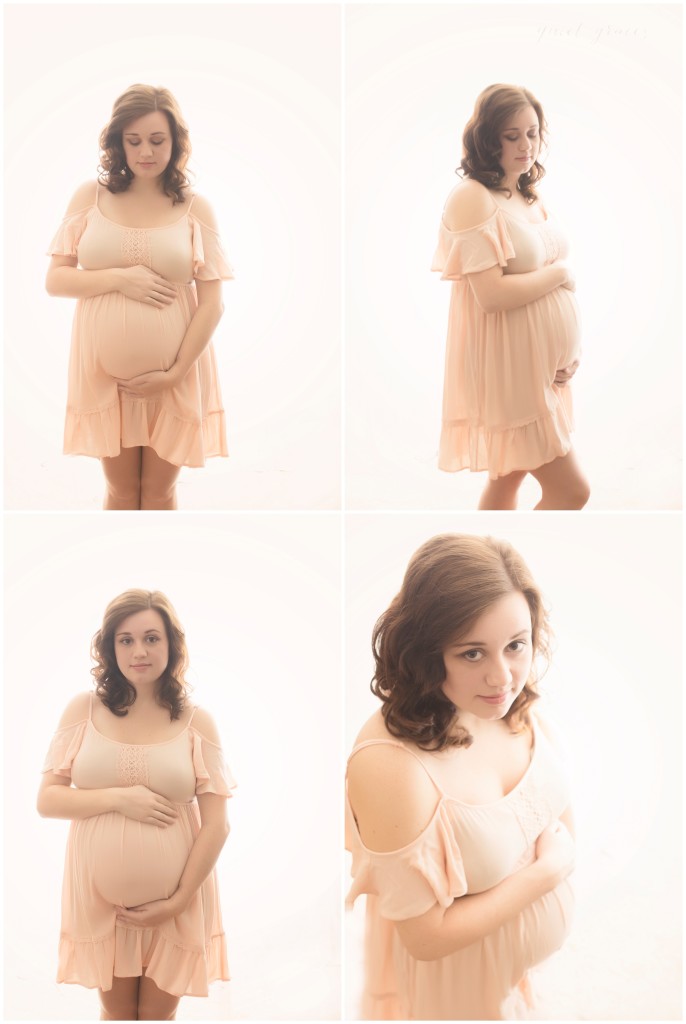 This baby was a miracle from the start.  A little one she wasn't supposed to be able to have.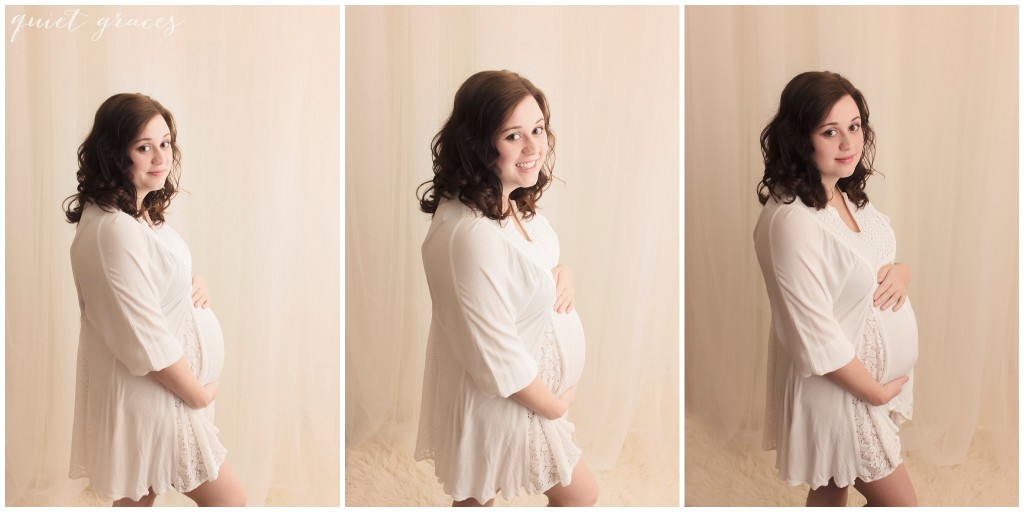 Her joy.  Her peace.  Her heart.  All such gifts to behold.
Want to document your expecting joy?  I'd love to meet you.  Mini sessions like this one are offered every third Friday on an availability basis.  Clients receive access to the studio wardrobe and 5 digital files of their choice.  Start the booking process by filling out this form here!