Maternity
Meet Brandy.  I was delighted that she chose me as her Studio Maternity Photographer Greenville SC.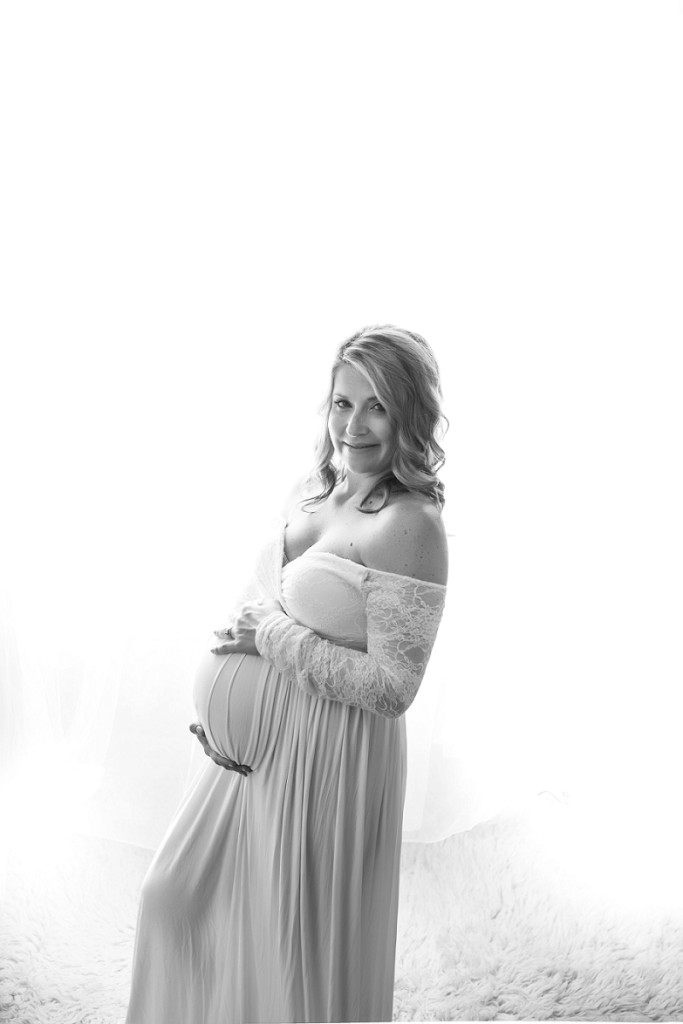 Brandy is a nurse educator new to the Greenville area. She came to the studio smiling in scrubs and transformed into this goddess state with just a little help from the ladies at Cotton Rogue.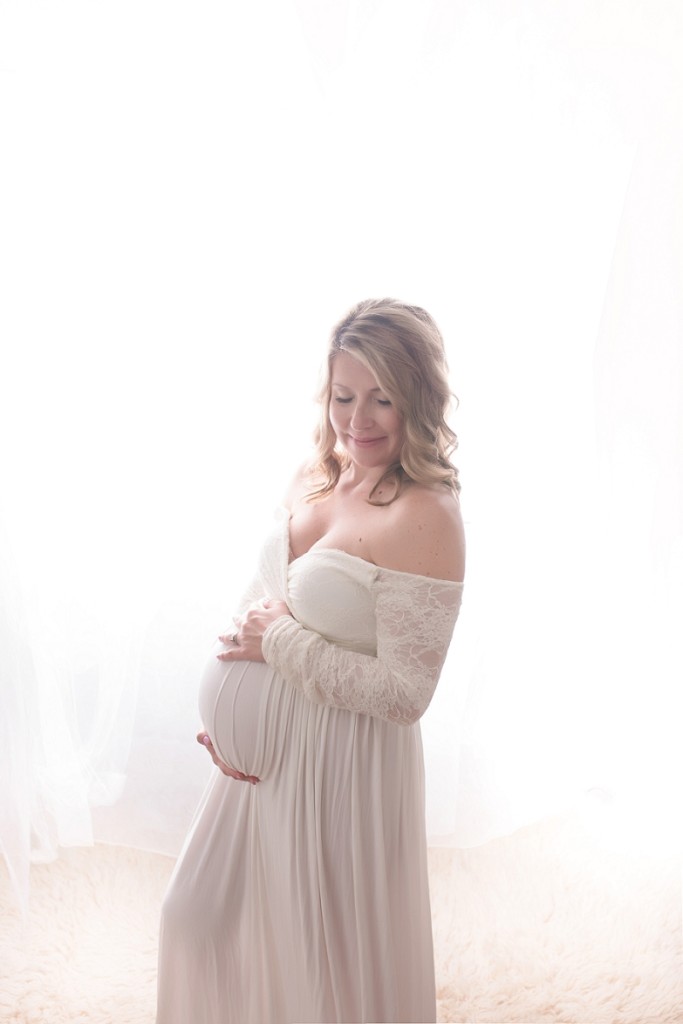 Brandy looked amazing in everything she wore from the studio wardrobe. I could have played dress up with her all day long.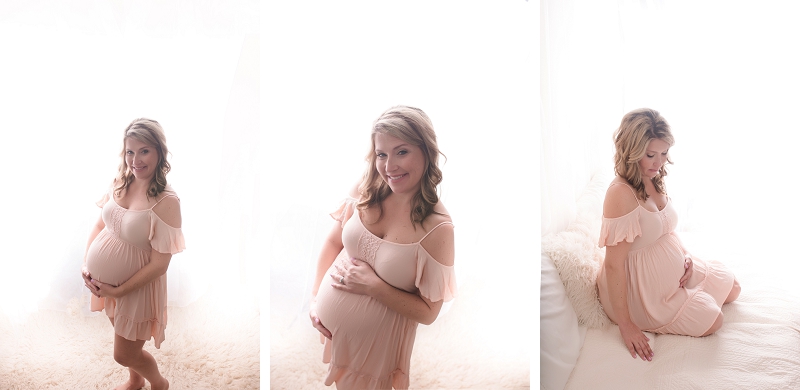 But Brandy's real beauty came out when her husband Nick started making her laugh. Oh my are these two so much fun! A simple wow turned her from simply beautiful to truly glowing with joy.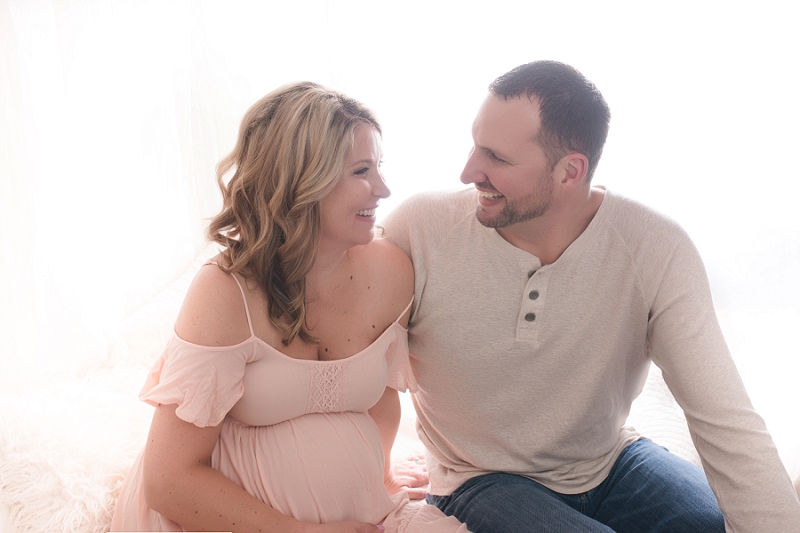 Nick and Brandy already have the most beautiful little girl: four year old Hayden.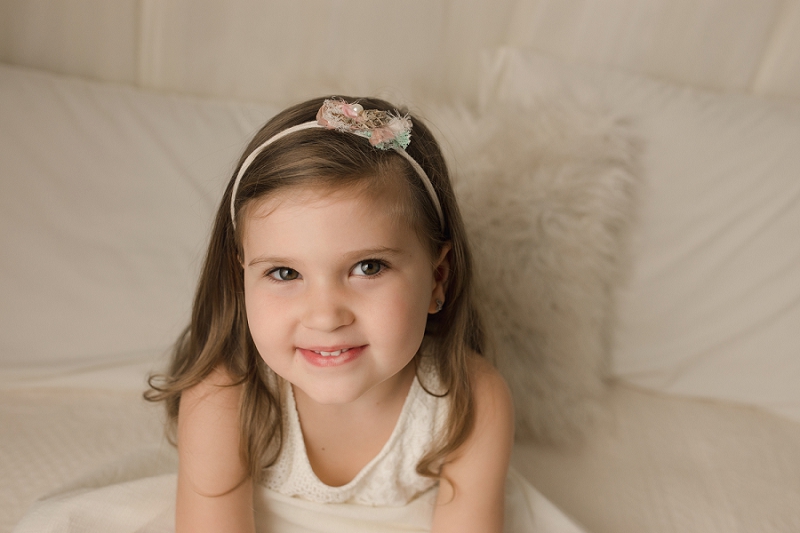 She likes school and video games and her grandma.  And she may or may not have had a little bubble gum in her hair. I love a little girl with just a little bit of tomboy wrapped up in those curls.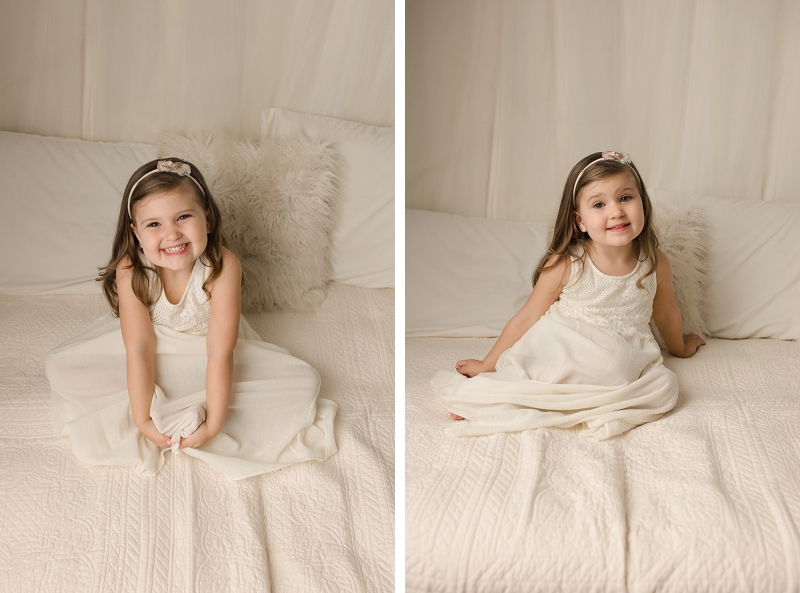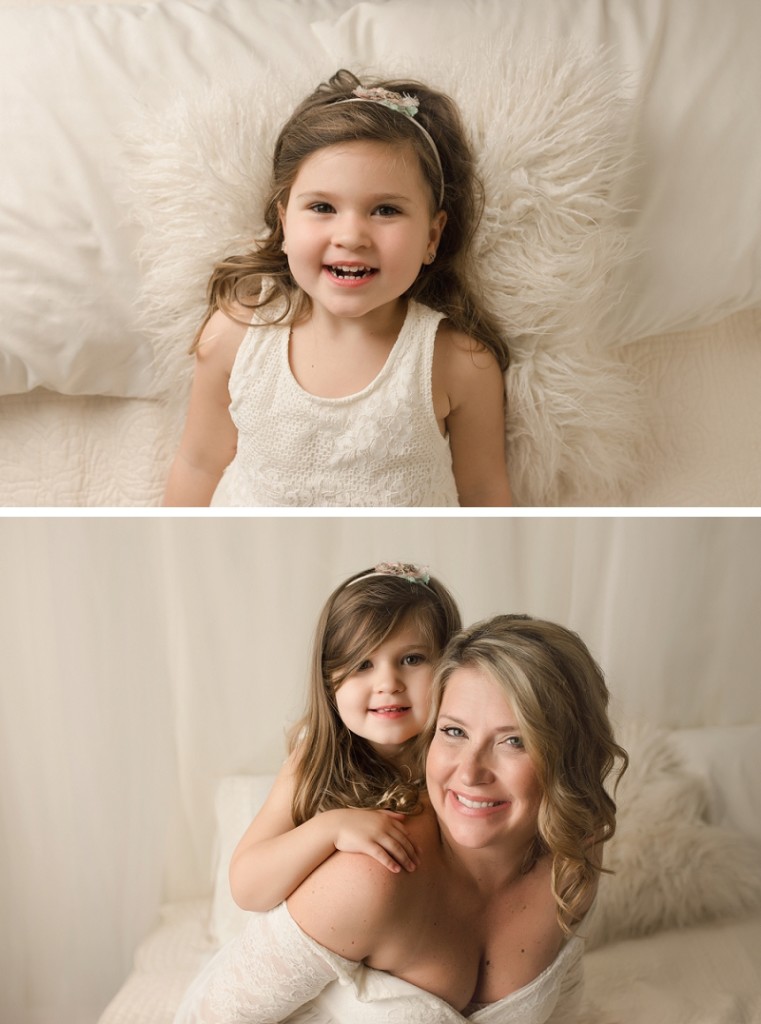 Hayden is just a full of joy and giggles as her mama.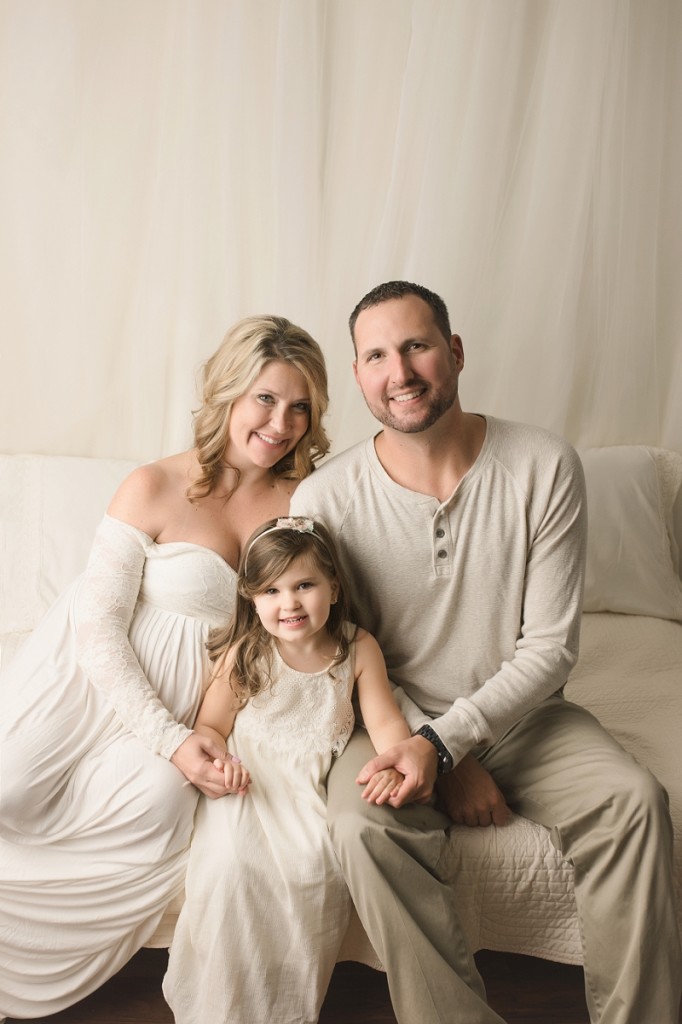 Hayden looks all sweet here, but check out this image below. However, she can be full of mischief too!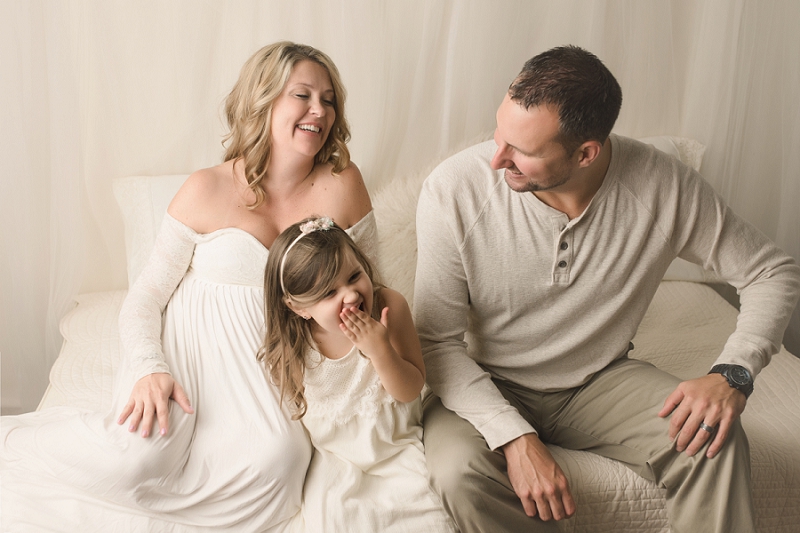 I asked Hayden to kiss her baby sister and she planted a huge kiss on Nick's tummy.  I have never laughed so hard with a little one as with Hayden. She's a riot!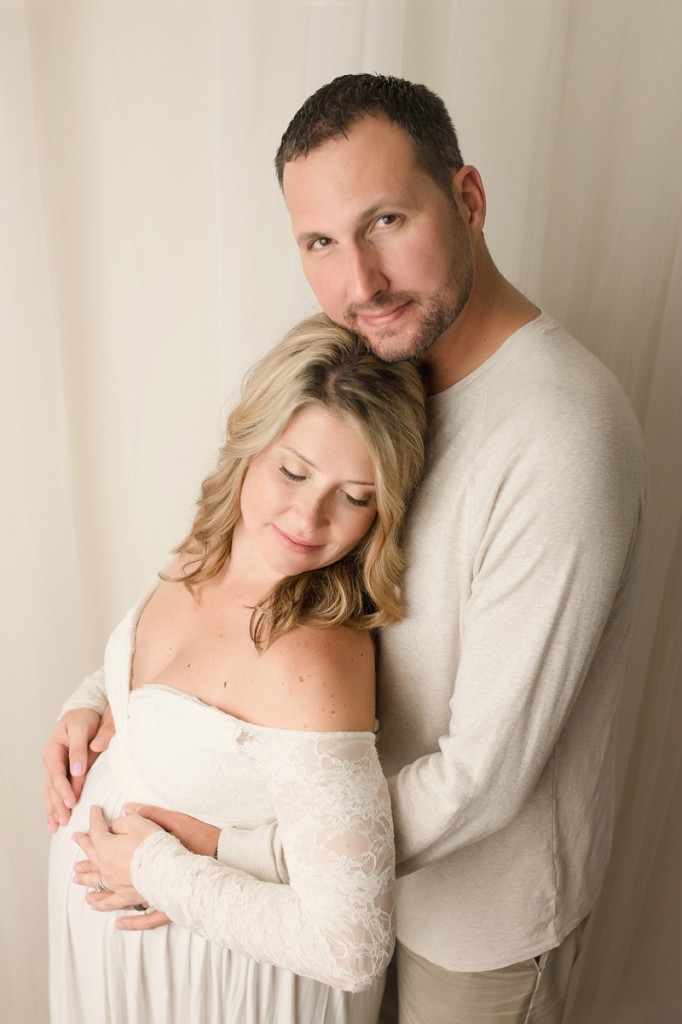 But even with all the laughter, Nick and Brandy still make time to love each other well.  Therefore, I'm pretty sure they splurged on a sitter after our session for a nice date out!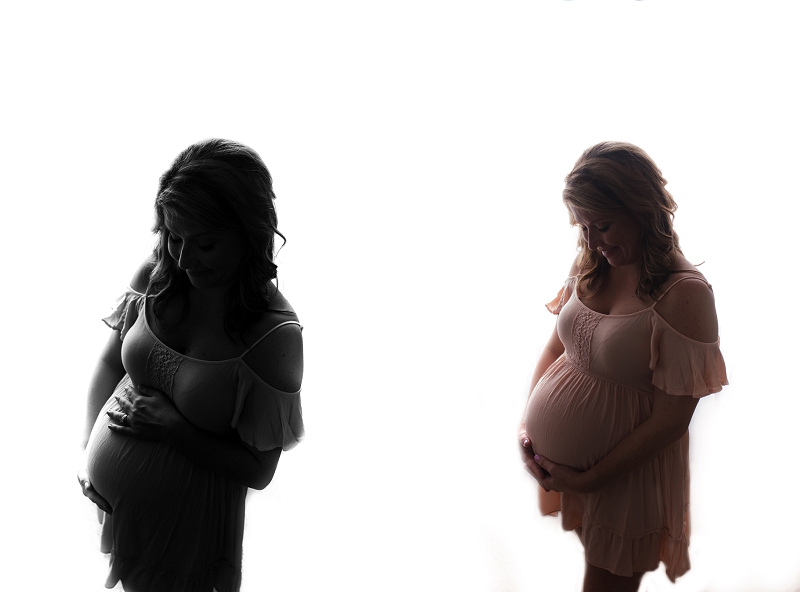 These backlit images are always my very favorite images.  If I could do just one maternity set, this would be it!

Okay, maybe I lied… these mama and daughter shots are pretty amazing, too.  I wouldn't want to have missed these.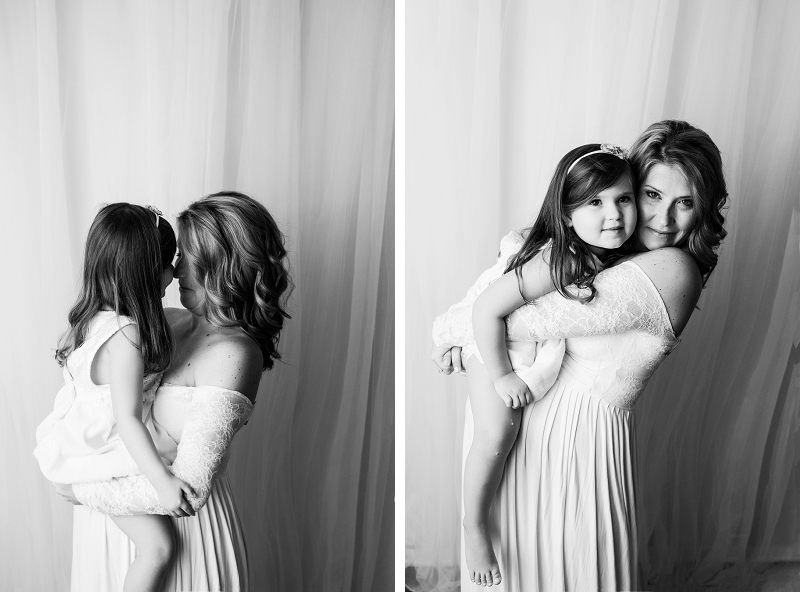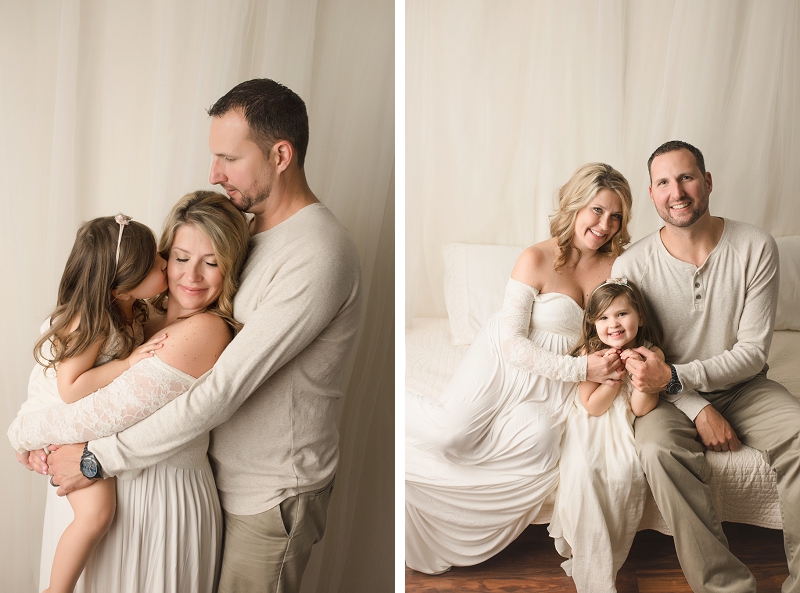 Brandy, I can't wait to see your family again and meet sweet Antonia soon.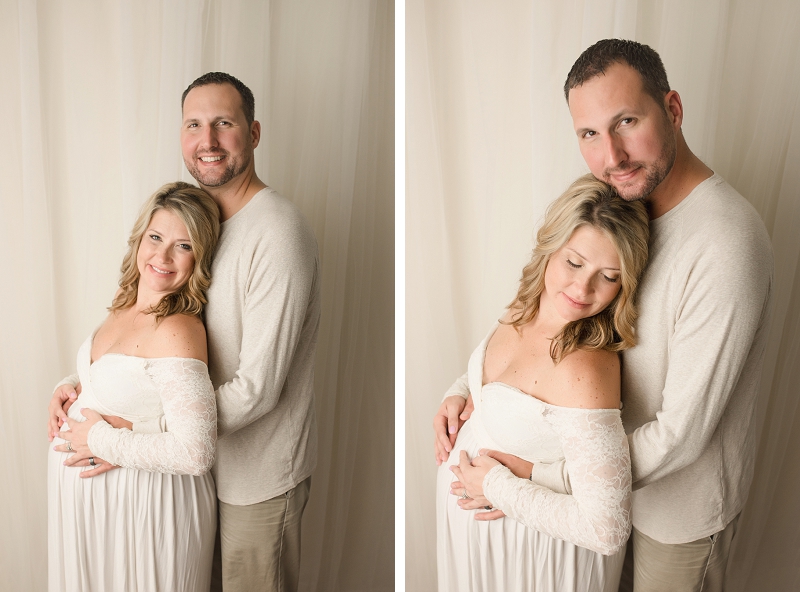 Interested in booking your own maternity session? Let's get the conversation started here.
There are moments during pregnancy that seem like it might never end. Anxiously waiting to meet your baby or never feeling comfortable after week 36. Even if pregnancy seems like it will never end, those nine months will eventually fly by, and preparing for a baby can be an exciting and hectic process.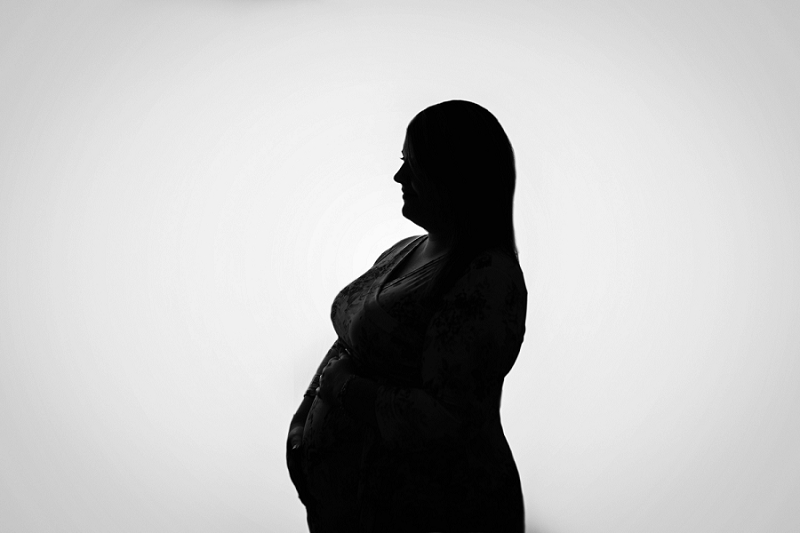 Babies can be expensive. Fortunately, since 2013 the breastfeeding provision of the ACA has helped expecting moms. Mothers are now eligible to receive a free breast pump through their insurance.
Do I Need a Breast Pump?
Most commonly, a mom uses a breast pump to return to work and continue to provide breast
milk for her baby. A breast pump can support a mom's breastfeeding goals in a variety of ways. It can help manage engorgement or draw out inverted nipples. Building a supply of expressed milk means your partner can the responsibility and joy of feeding. The breast milk supply can be used in case you are unable to breastfeed your baby.
One of the most generous things you could do with an excess breast milk supply is donate it. For premature babies in the NICU, breast milk is one of the most powerful things to help their development. As you can imagine, expressing milk in those situations is extremely stressful. Donating to milk banks helps preemies get the breast milk they need safely and effectively.
Even if you don't plan on using a breast pump, it's better to have it and not need it than need it and not have it. Your eligibility for a pump might expire after a certain date after your baby arrives.
How to Get a Breast Pump Through Insurance
When was the last time you filed an insurance claim for anything? It is a process. For most insurance policies, a woman is only eligible for a breast pump during a certain time during her pregnancy. Some women can't get a breast pump until 30 days before their due date! That does not leave a wide margin if your baby comes early.
If you do chose to go at it alone, the first step is to contact insurance company, and you will get clarification on what pump features you qualify for. Usually the insurance agent is familiar with only one "insurance breast pump".
Next you'll need to get a prescription from your OB/GYN to prove a breast pump is medically necessary. You'll need to make sure the doctor's office faxes prescription to your insurance agent.
Now you can get your breast pump! You can either buy a breast pump and wait for a reimbursement or order the breast pump from a medical supply store at the exact right time.
The Aeroflow Breastpumps Process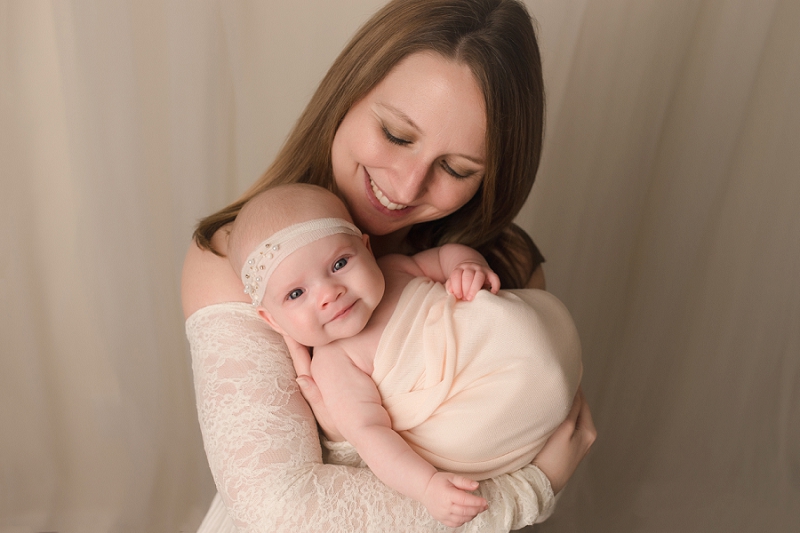 As an expectant mom, you have a lot of your plate, and getting a breast pump through insurance doesn't have to be one. Aeroflow Breastpump makes the process of getting a breast pump covered through your insurance as easy as possible. We value the individual and work to determine exact coverage and benefits based on your specific insurance plan so that you get the best breast pump to make your breastfeeding experience a positive one.
To get started, Aeroflow's qualify through insurance form asks for a few bits of information such as address, due date and insurance provider. Once you submit the form, a dedicated Breastpump Specialist will process your information and give you a call to discuss your options. Aeroflow offers a huge selection of breast pumps for you to choose from, and our Specialists are trained on each and every pump to help you choose the best option for your lifestyle.
We take care of everything, including:
Contacting your physician for a prescription
Recommending breast pump options based on your lifestyle and breastfeeding goals
Informing you if certain resupply options are available under your insurance plan
Billing and processing insurance claims for a breast pump
Shipping your breast pump to your door, free of charge!
Once you choose your breast pump, we process your order ship it to your door. The entire process is totally free! Some insurance plans require that a mom is at a certain point in her pregnancy before she gets her pump, but your Breastpump Specialist will let you know exactly when you can get order placed and will even remind you about your eligibility and benefits when your due date is near if you end up having to wait a bit before ordering your breast pump.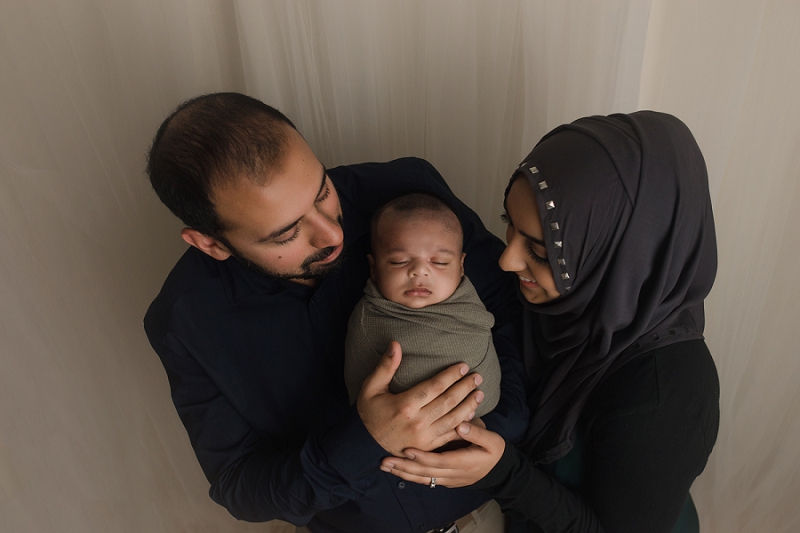 Preparing for a baby requires a lot of decisions. As an expectant mom, use your time wisely on what is important to you whether that's finding the perfect nursery room color, interviewing pediatricians, or booking a baby photographer. Let Aeroflow Breastpumps send you a breast pump so you don't have to worry about it.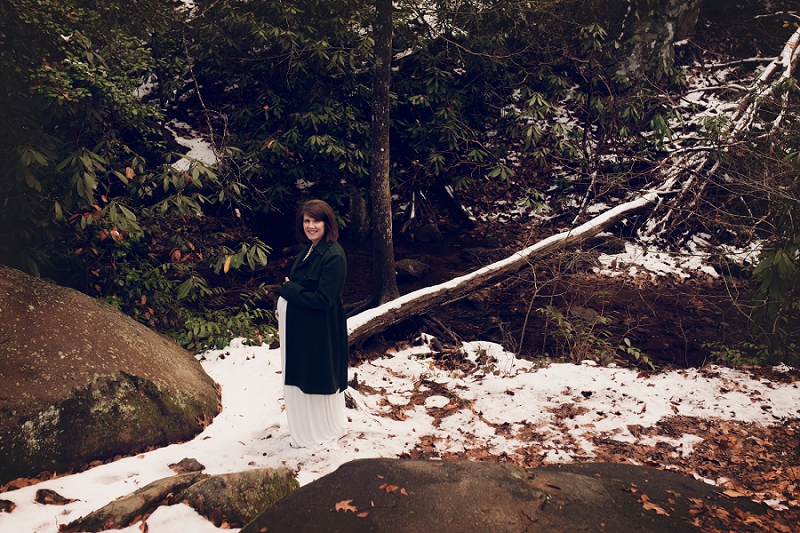 We scheduled Kate's maternity session about one month in advance.  She was excited about cooler weather as she runs hot so we chose December 9.  It's South Carolina so we never expected Winter Wonderland Maternity Pictures Greenville SC!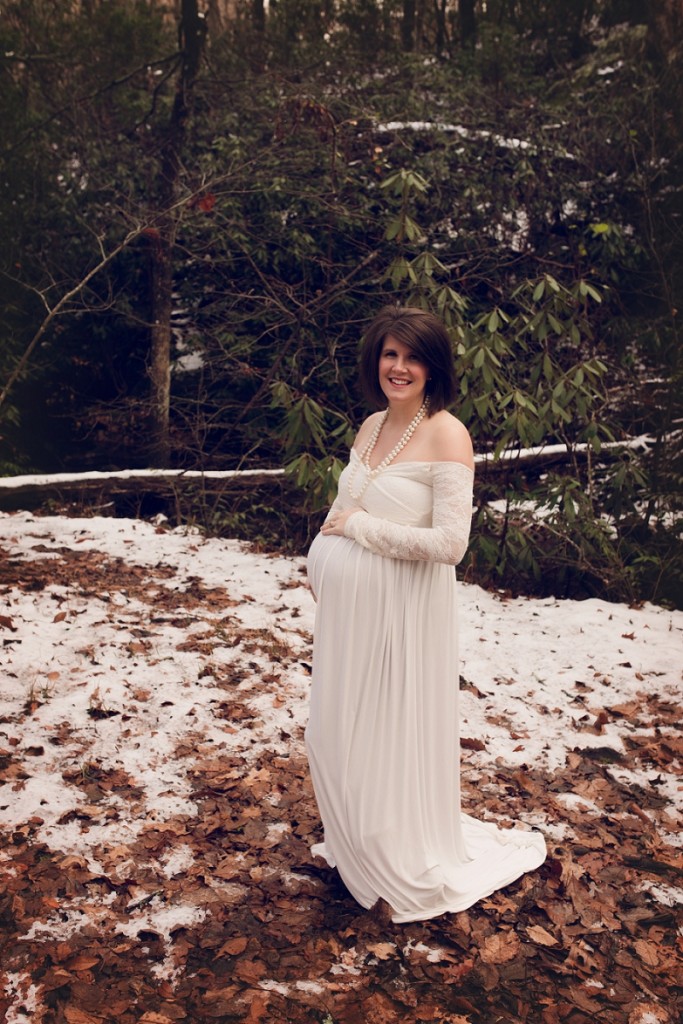 When the unexpected snow came on December 8, Kate messaged me to say that she would totally be up for snow pictures if I was.  I was delighted!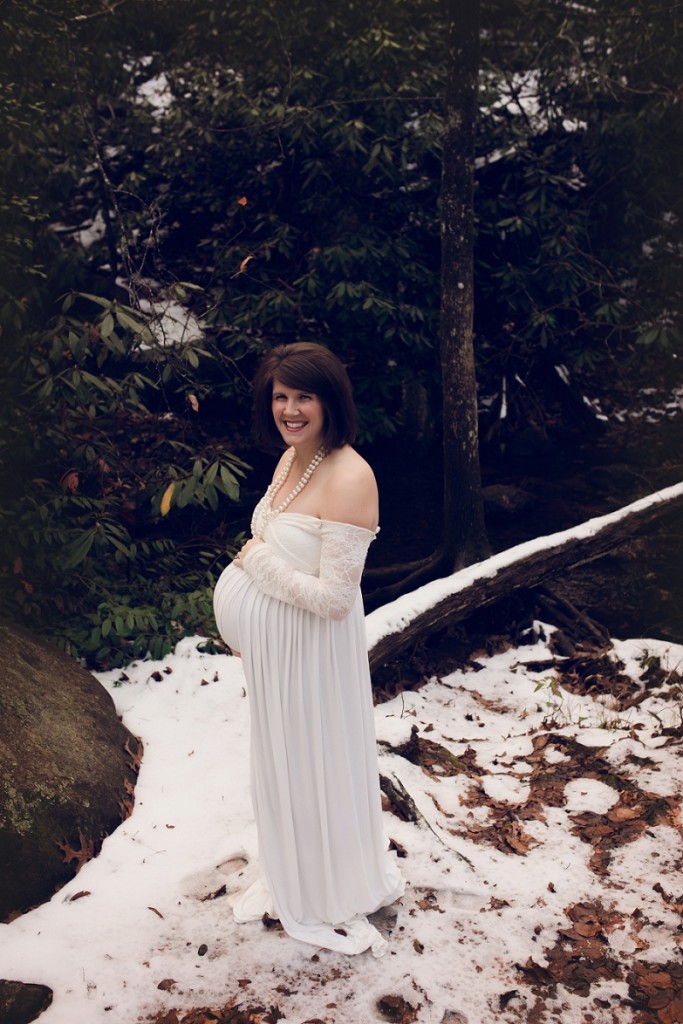 The roads were clear so we headed out to Paris Mountain State Park to enjoy a little adventure.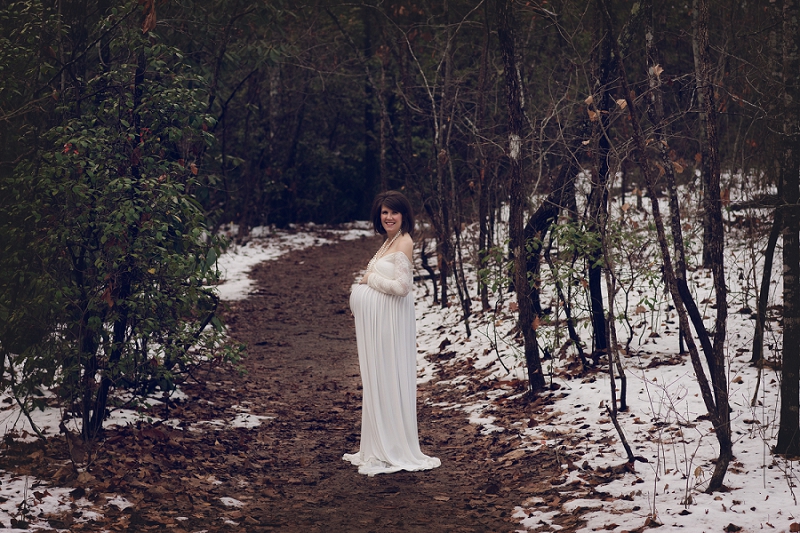 Kate chose this pretty gown from my Mama Wardrobe and I brought along my own wool coat and a silk blanket just in case it got a little cool for Kate.  I have to say that this was the first maternity session I've shot where mama wore both snow boots and pearls!  It was so much fun.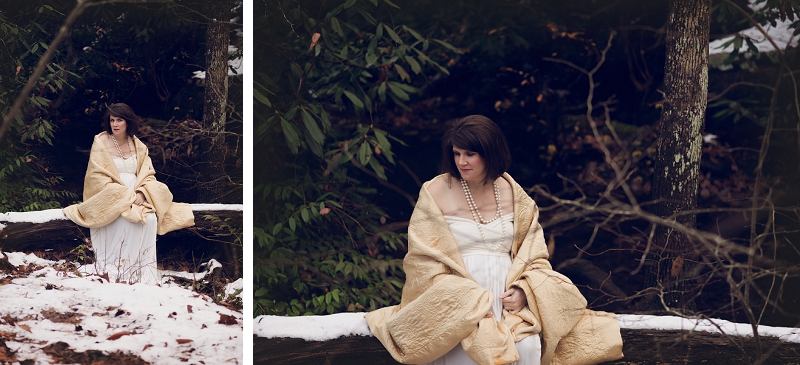 This little spot at Paris Mountain is my favorite for intimate maternity portraits.  I love the lush dark foliage, the beautiful rocks, and the leading lines from the path and fallen trees. These things make such a dramatic backdrop for a maternity session.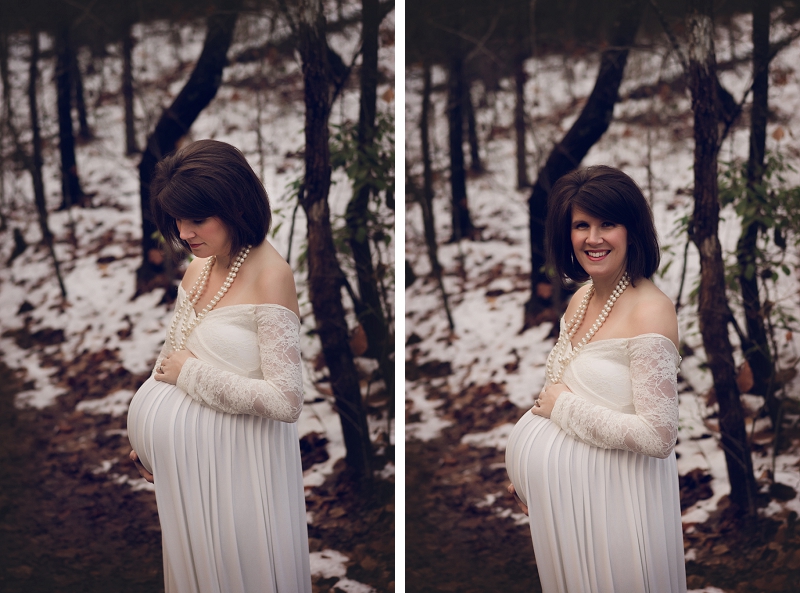 However, my favorite shots are always details. Hands so tenderly protecting a beautiful new person.  The slow waiting for joy to unfold in it's time is the most beautiful season to me.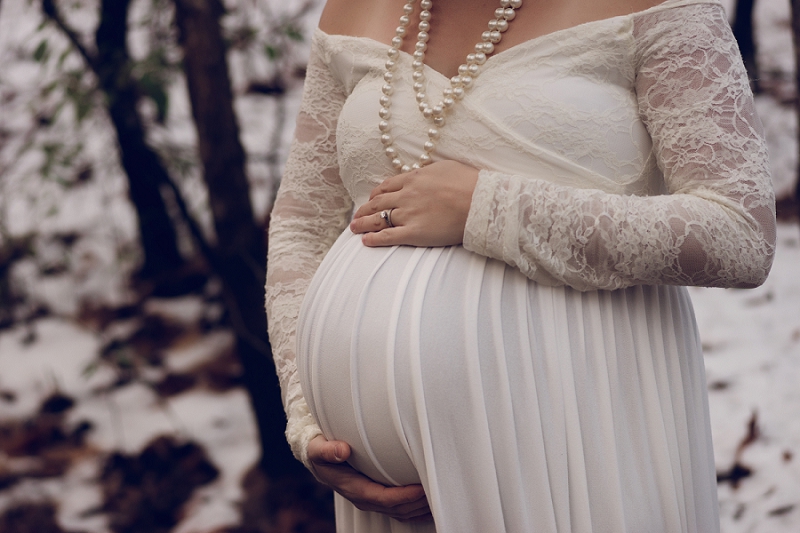 Kate, I know this is baby number four.  I know that your are simultaneously excited and simultaneously a fourth time mama who knows what's coming.  Take the time to celebrate.  Make yourself slow down a bit and enjoy this little miracle.  As you and I both know, babies don't keep.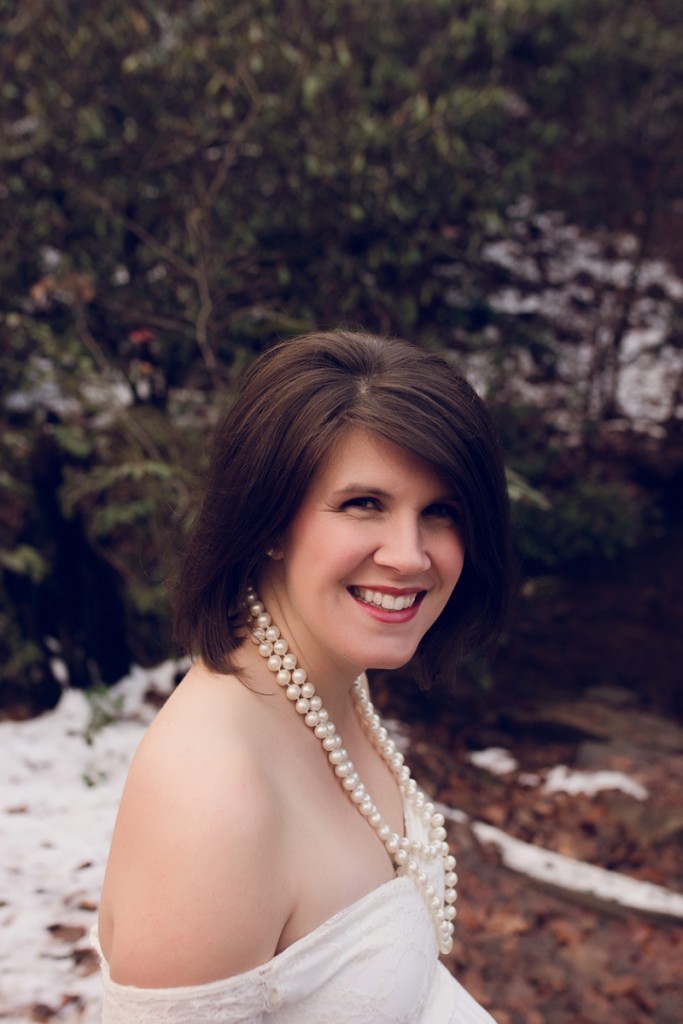 Interested in booking your own intimate maternity session?  I can't promise Winter Wonderland Maternity Pictures Greenville SC, but I know that together we'll create beautiful memories of your anticipation and joy.  I would love to create fine art with you.  Click here to find out about working with me.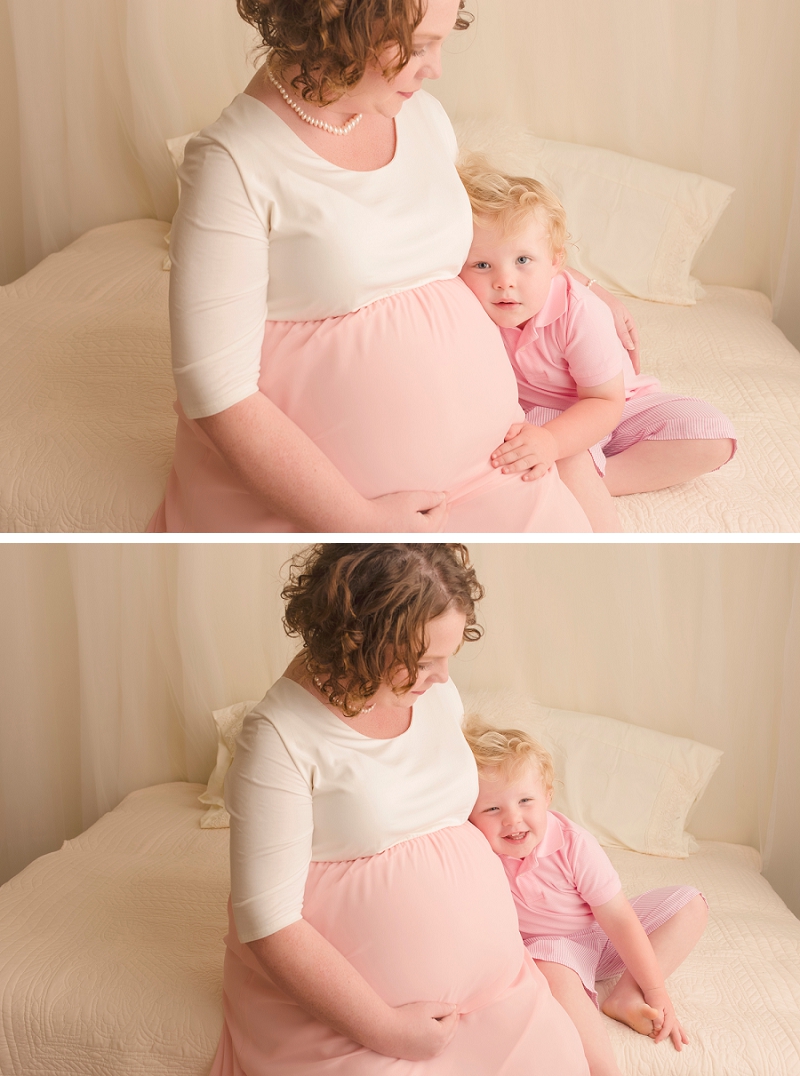 Meet April and McCall.  This sweet mama came by for both her Greer SC Studio Maternity Newborn Photography needs.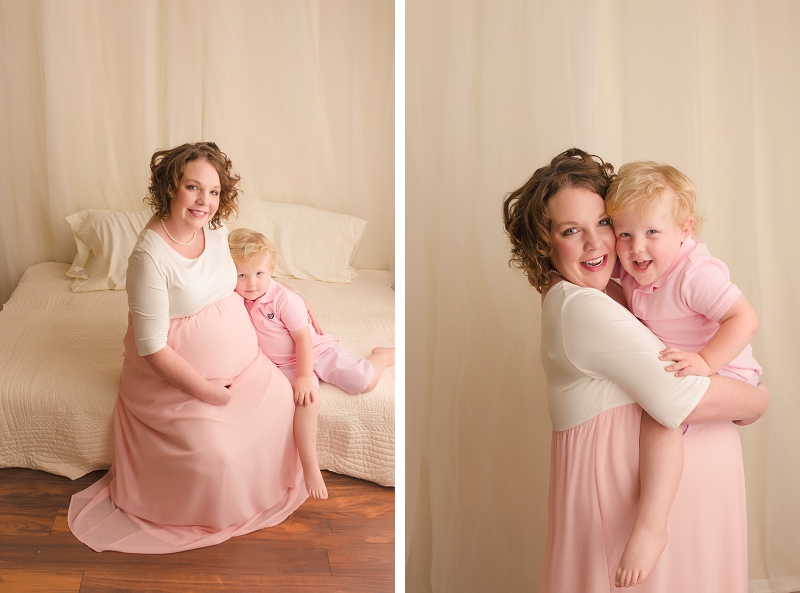 I'm not going to lie: I almost stole McCall.  Those curls and those crystal blue eyes.  Who wouldn't want to steal him after spending time with him?!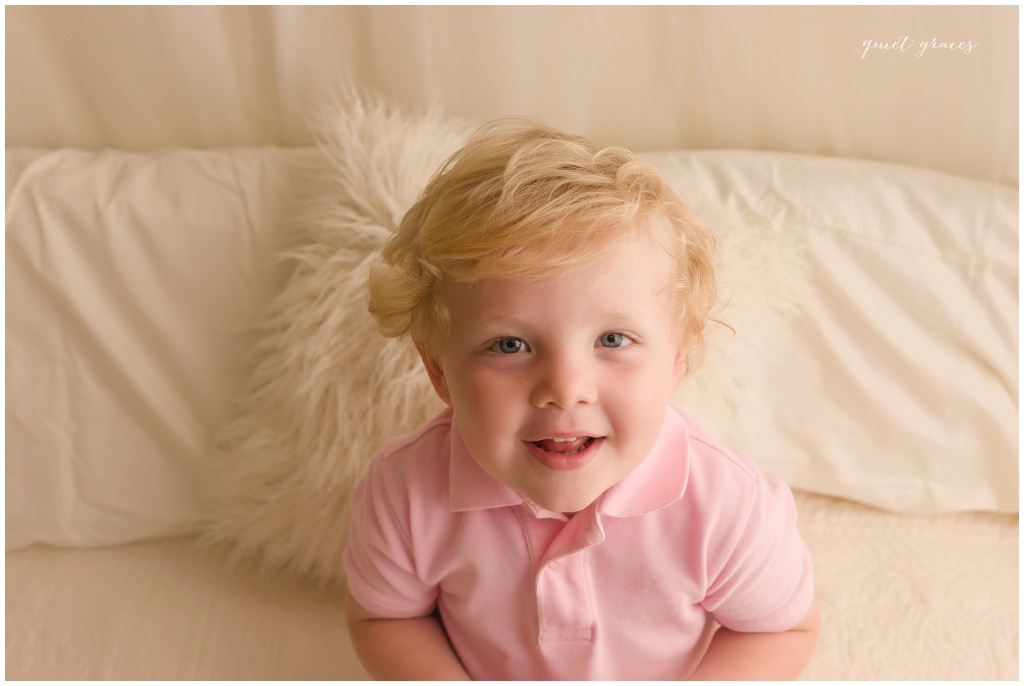 He made me laugh so much when he sneezed and I handed him hand sanitizer.  McCall licked it.  I learned to give better instructions and gave him a good cuddle for that mistake!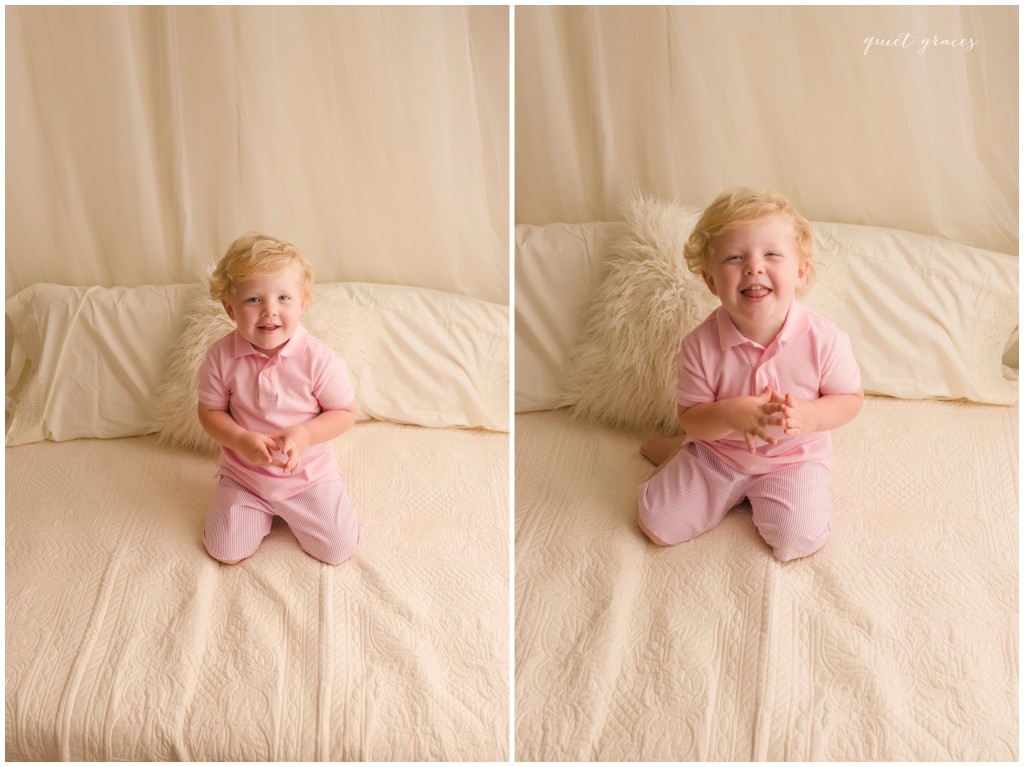 April is stunning.  She's such a gentle soul.  A speech therapist by trade, I could easily see her patience and perseverance at this maternity session.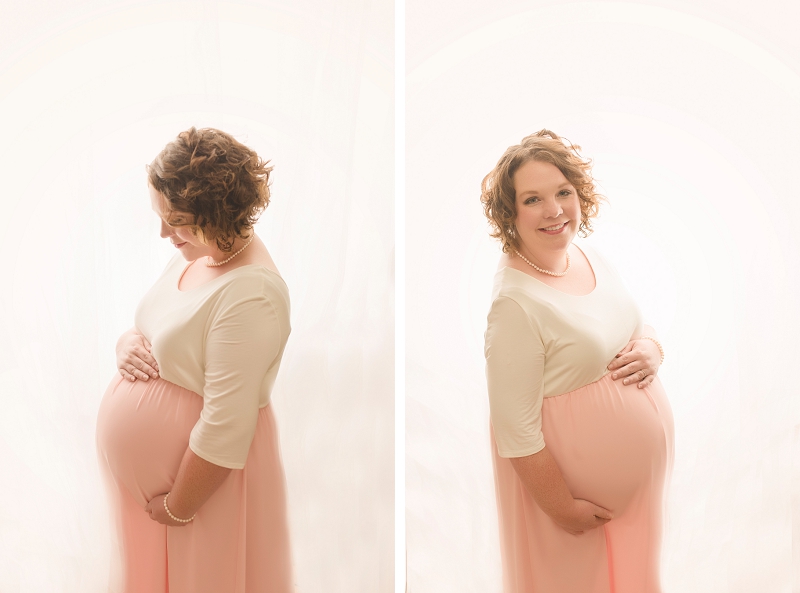 Everything about her color scheme just screamed serene.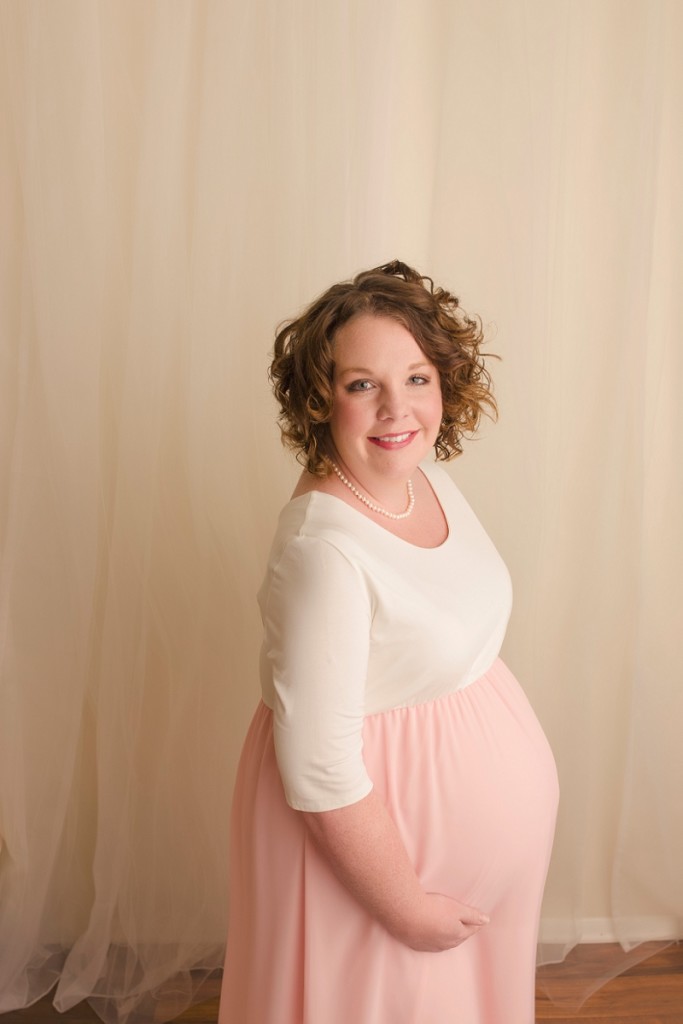 We carried the same color scheme over into her newborn session.  I love how this made both galleries perfectly suited for either an album or a wall collage together.f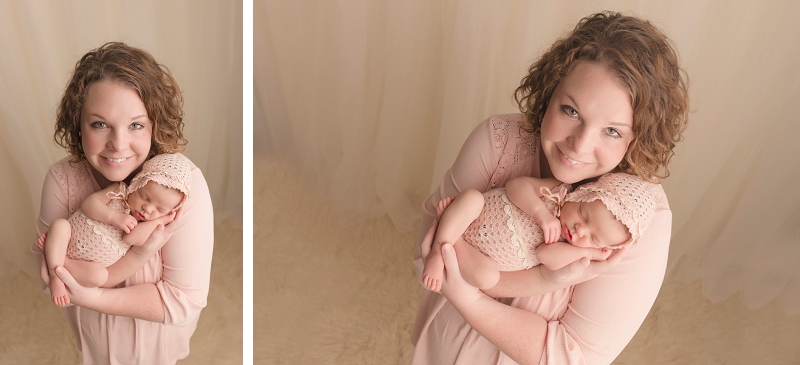 Baby Mattie Jane was delicious.  I constantly have to remind myself not to smooch client babies.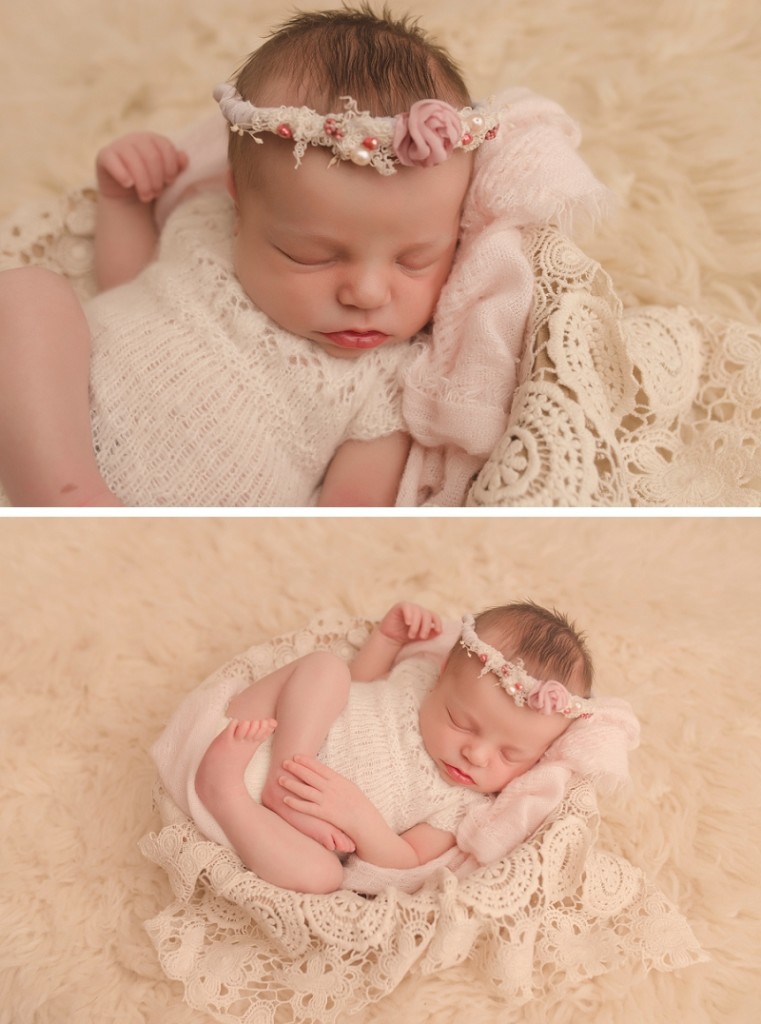 Her delicate features stole my heart immediately.  Her hands tucked under her cheek!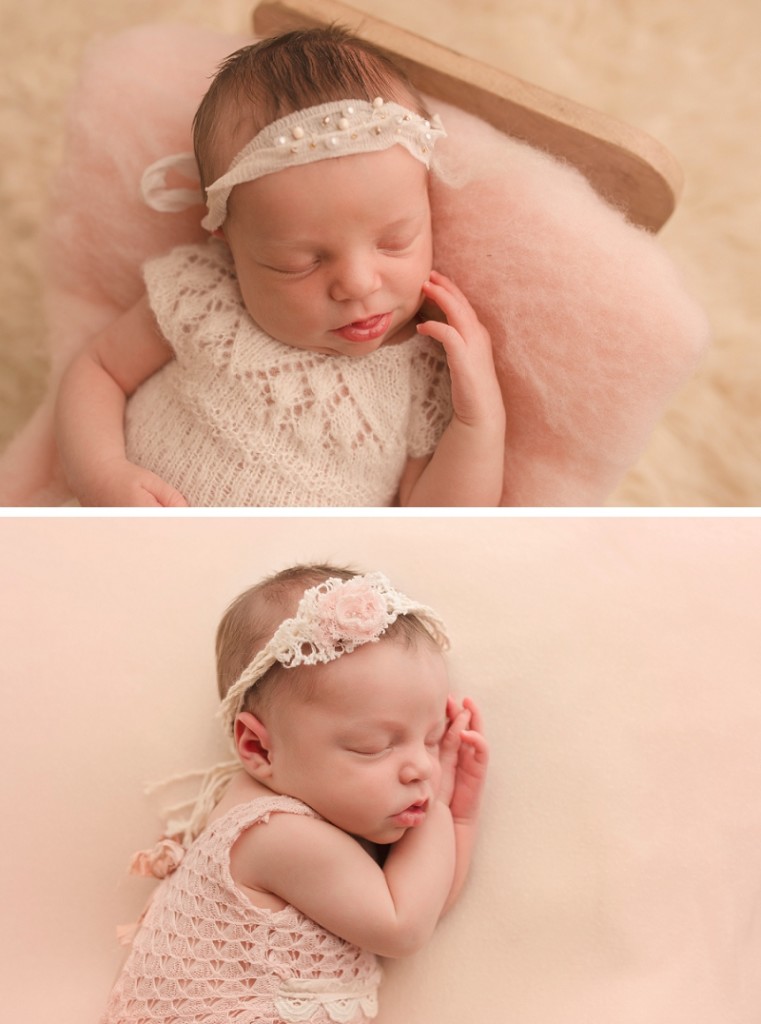 This tiny smile in this Piper Romper from Lydia's Hope Chest was my favorite from this session.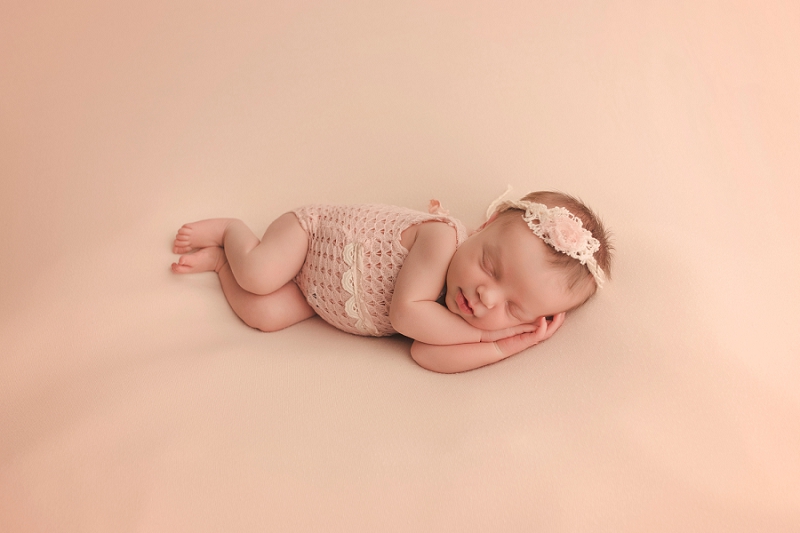 But a close second is the bottom image below where Mattie Jane moved her foot from the "perfect" pose. I love when they do this and express their personality.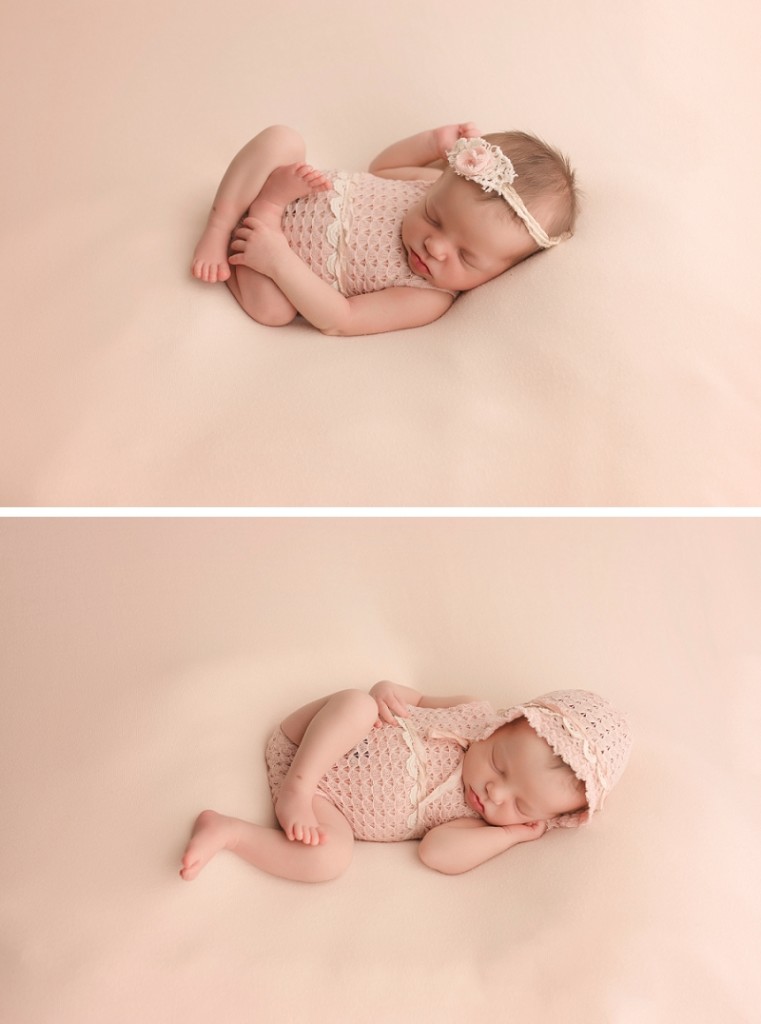 April, Mattie Jane and McCall are growing up in a home where they are absolutely adored.  Keep up the good work, mama.  I can already see it's worth it.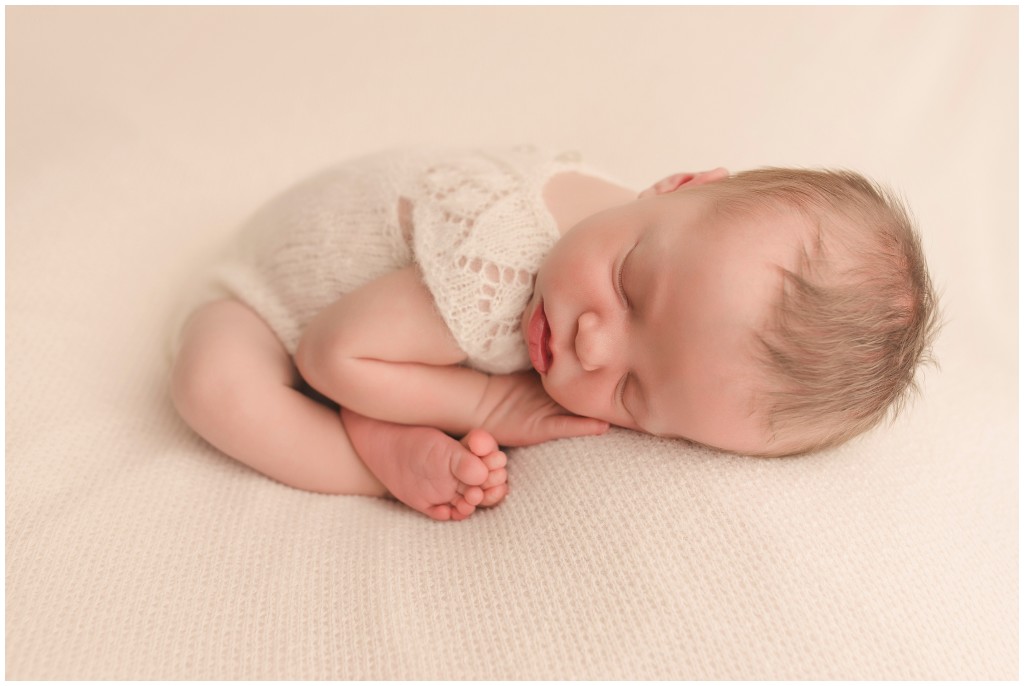 Interested in booking a studio maternity and newborn session with Quiet Graces?  I'd love to help you create a cohesive gallery perfect for an album.  Your first step to booking your session is to contact us.  We'll send you information about working with us in the studio and help you create the session of your dreams.
Meet Samantha.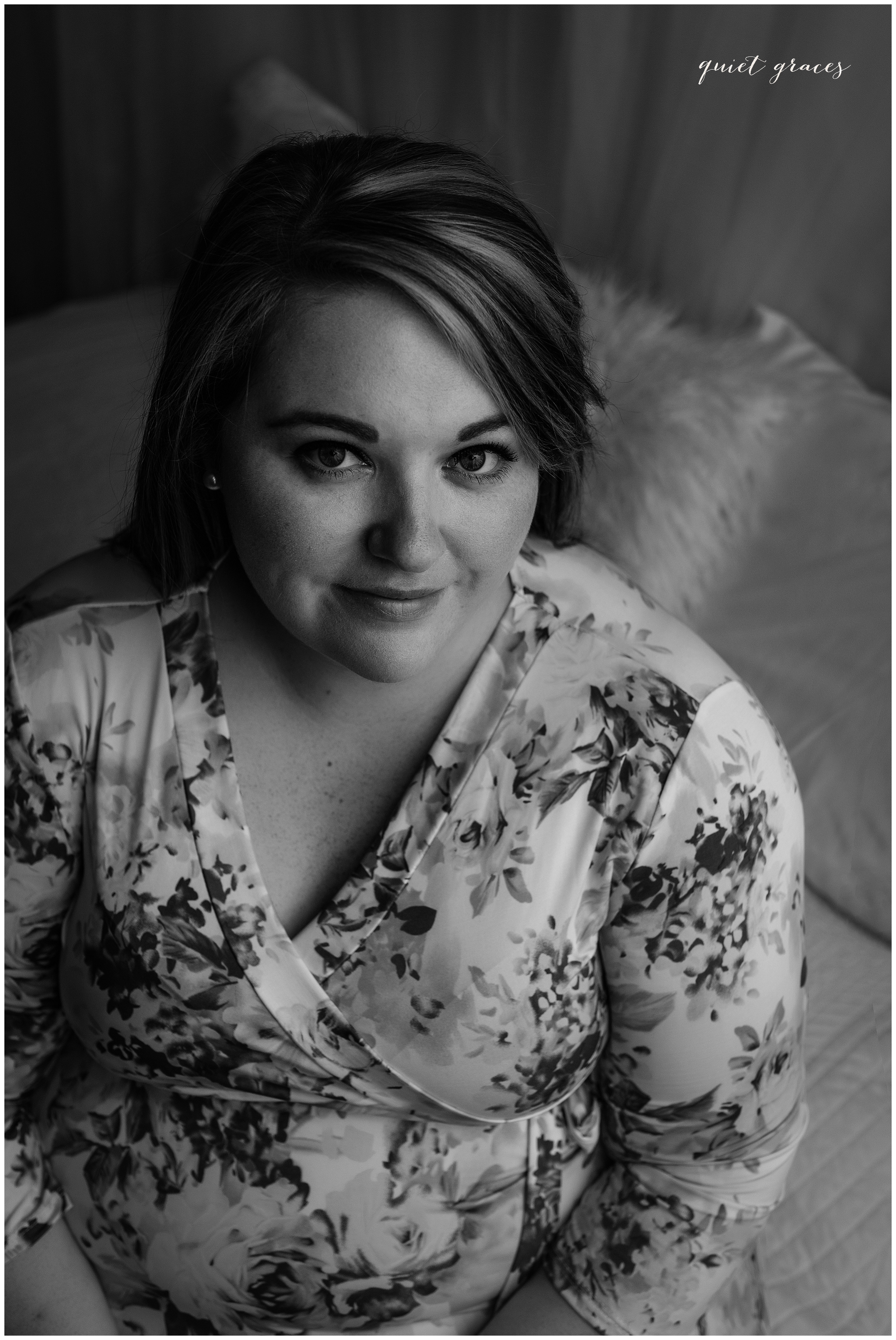 This precious mama's sister gifted her both a maternity and newborn session with us.  She wanted Samantha to feel beautiful, treasured, and to take some time to celebrate her precious daughter Scarlett.  I'm really glad that Cassie connected us!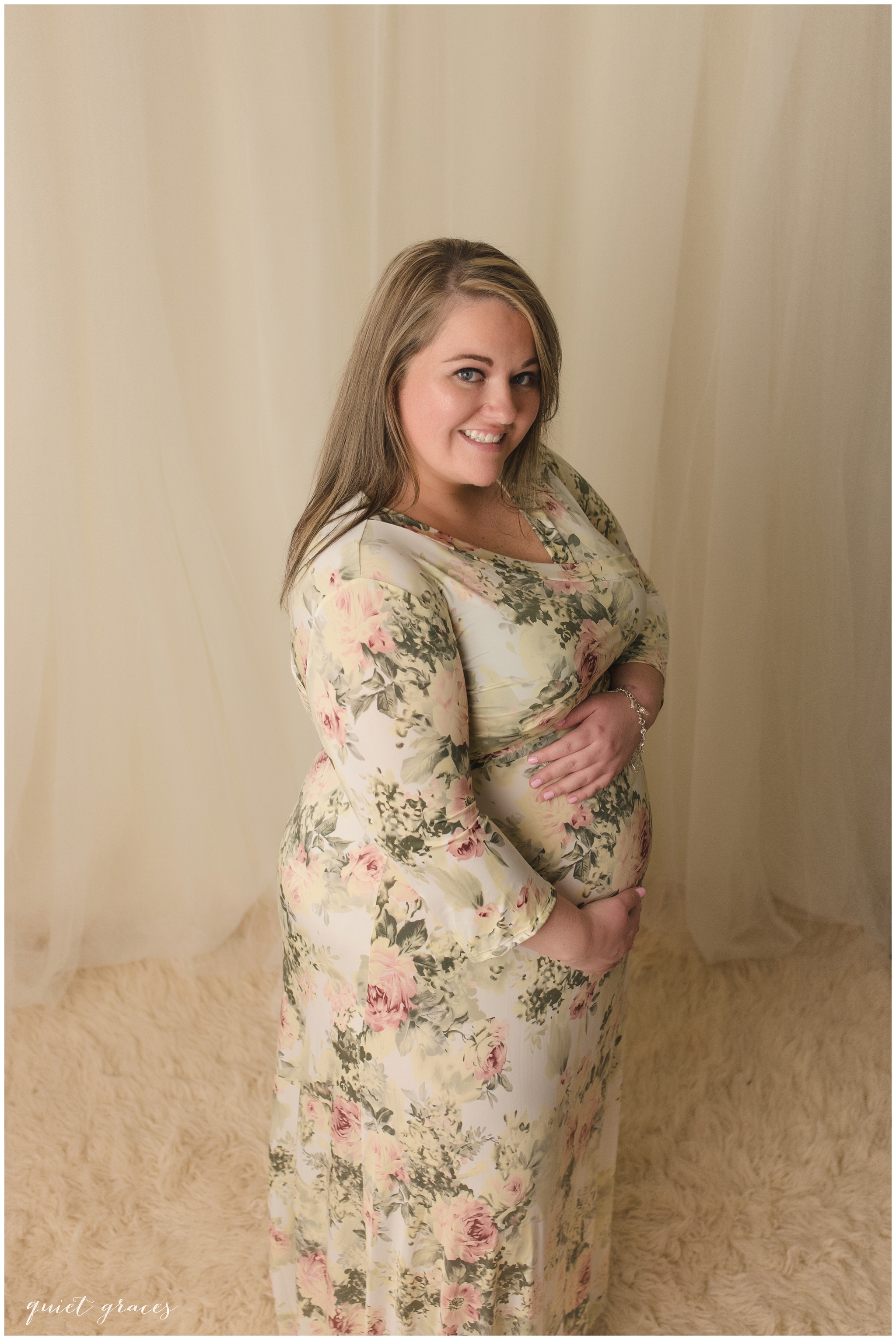 Samantha and I chose a couple of sweet dresses from our studio wardrobe.  A flowered gown and a cream lace mini dress.  Samantha looked like a goddess in both of them.  She is a poised model who needed little direction on facial expression or posing.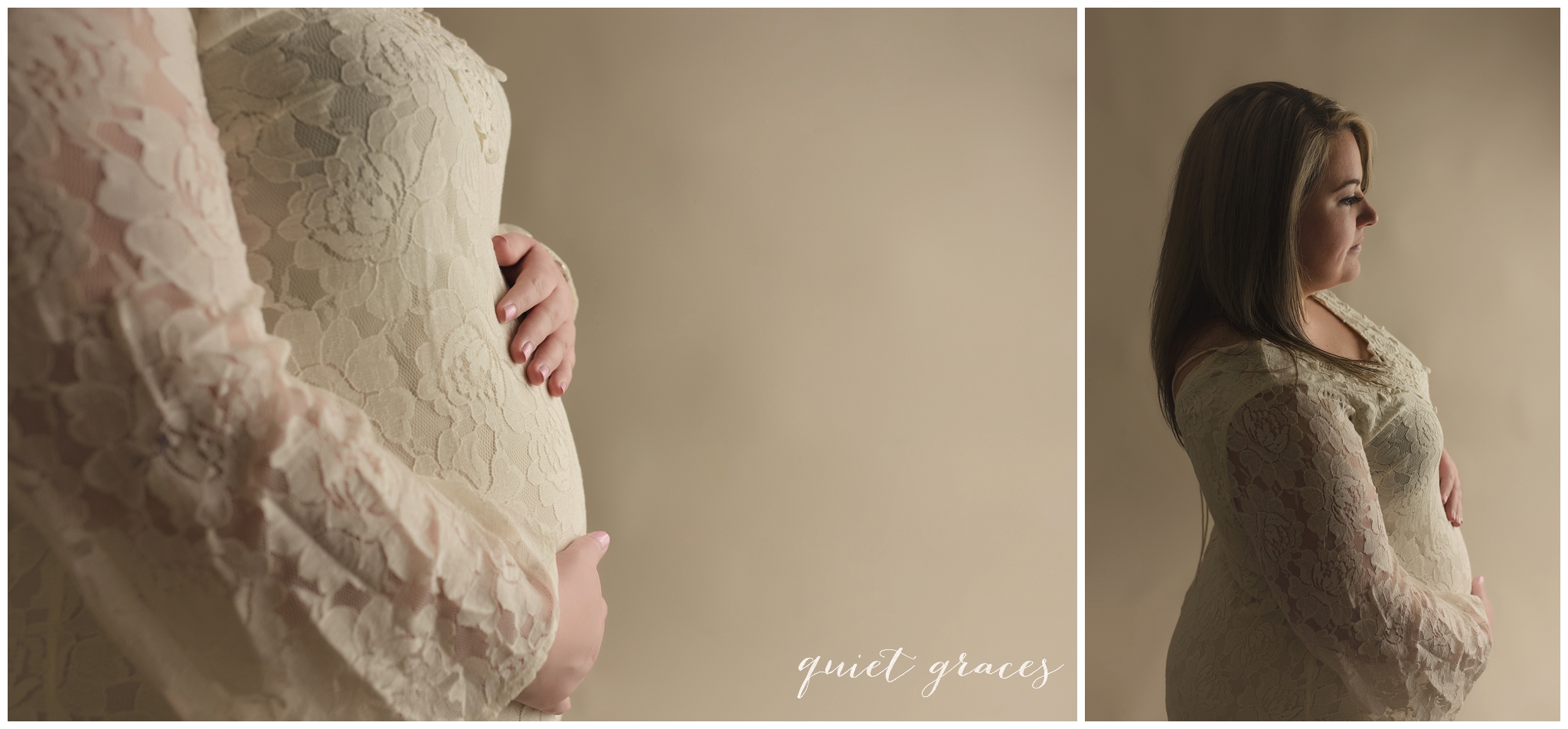 Baby Scarlett was a welcome surprise. A joy they were expecting to be a long time coming. She is adored beyond my ability to share in words.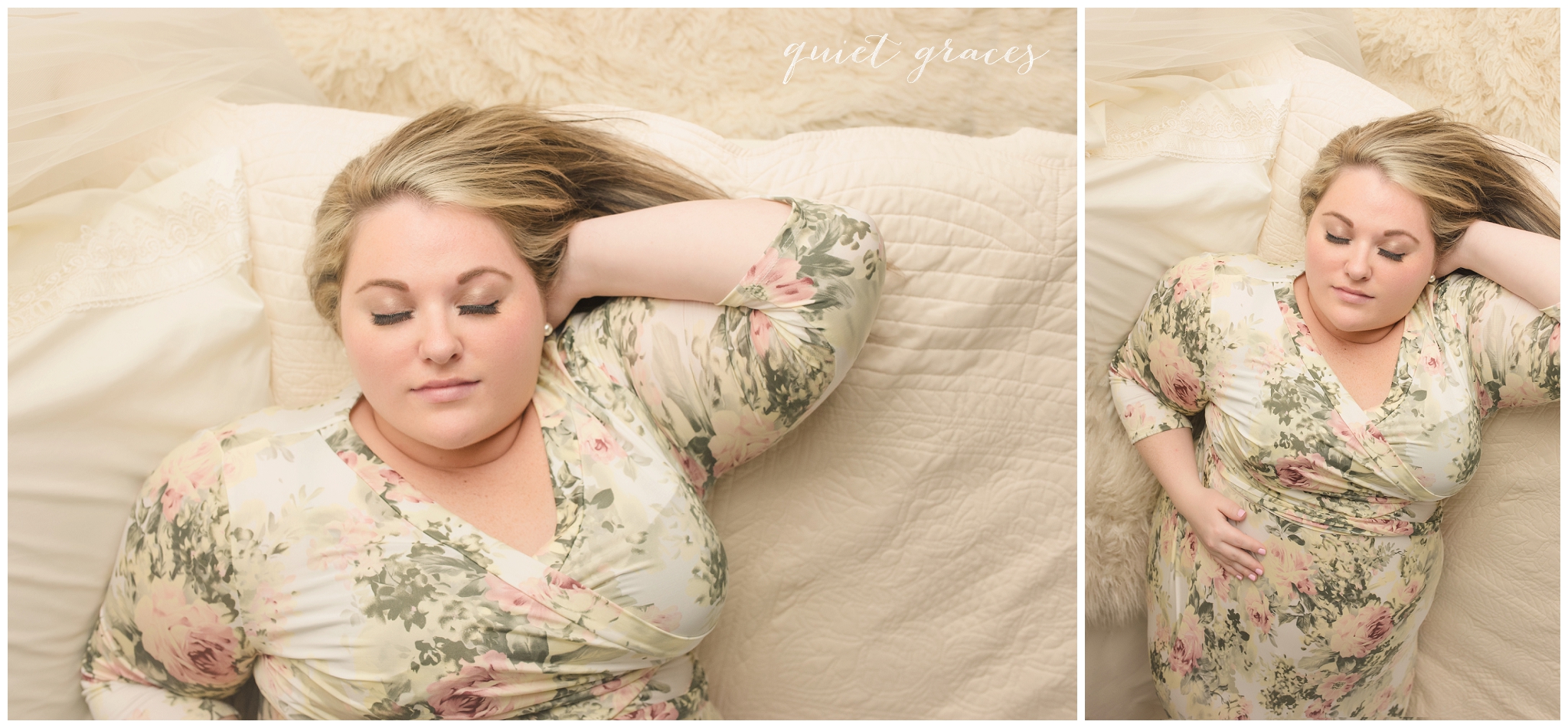 My favorite part of maternity sessions is just the quiet time to enjoy each mama and learn about her hopes for her baby and her fears about early motherhood.  I never want a client to leave my studio without feeling specifically and especially encouraged in her mama journey.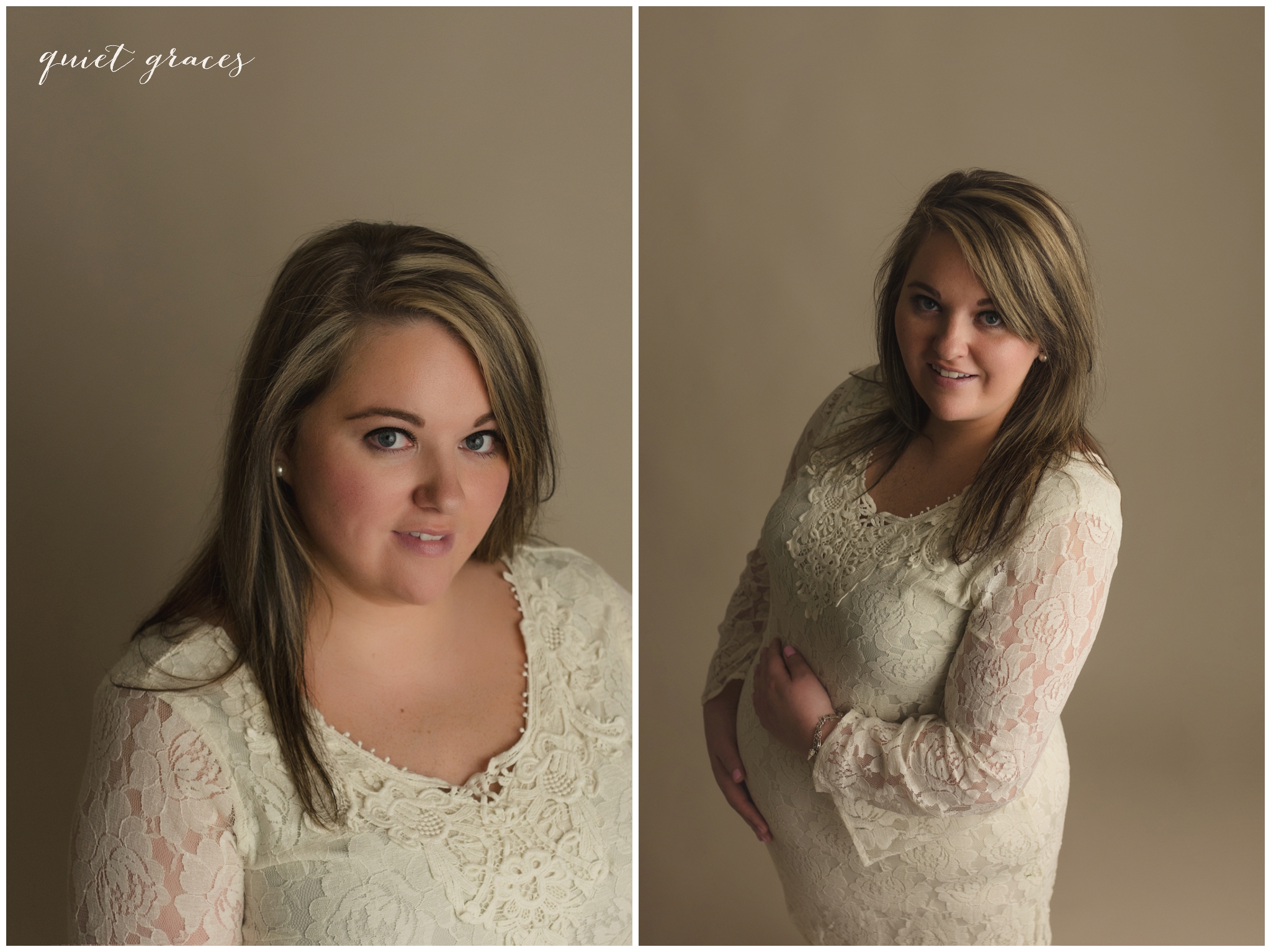 Samantha, I can't wait to meet Scarlett and continue supporting you as best as I can.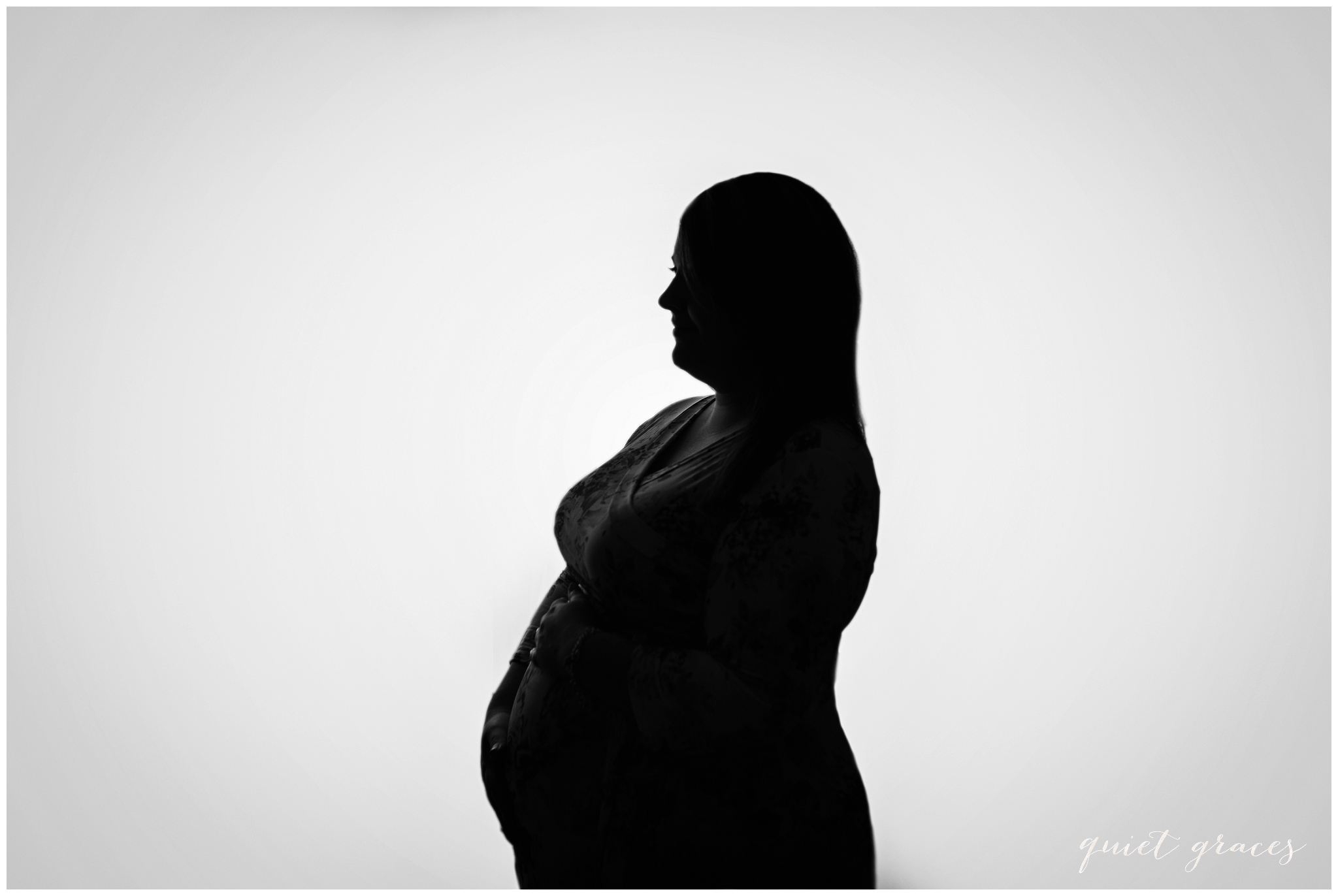 Thinking about freezing time through a maternity or newborn portrait session?  I'd love to serve your family with encouragement and priceless memories in both digital and printed forms.
Start here to learn more about working with Quiet Graces or contact us now to book your session.  I can't wait to get to know and encourage you!