Maternity
I had so much fun doing Mariana's Simple Classic Studio Maternity Portraits Simpsonville SC! But let me tell you, this woman kept me laughing!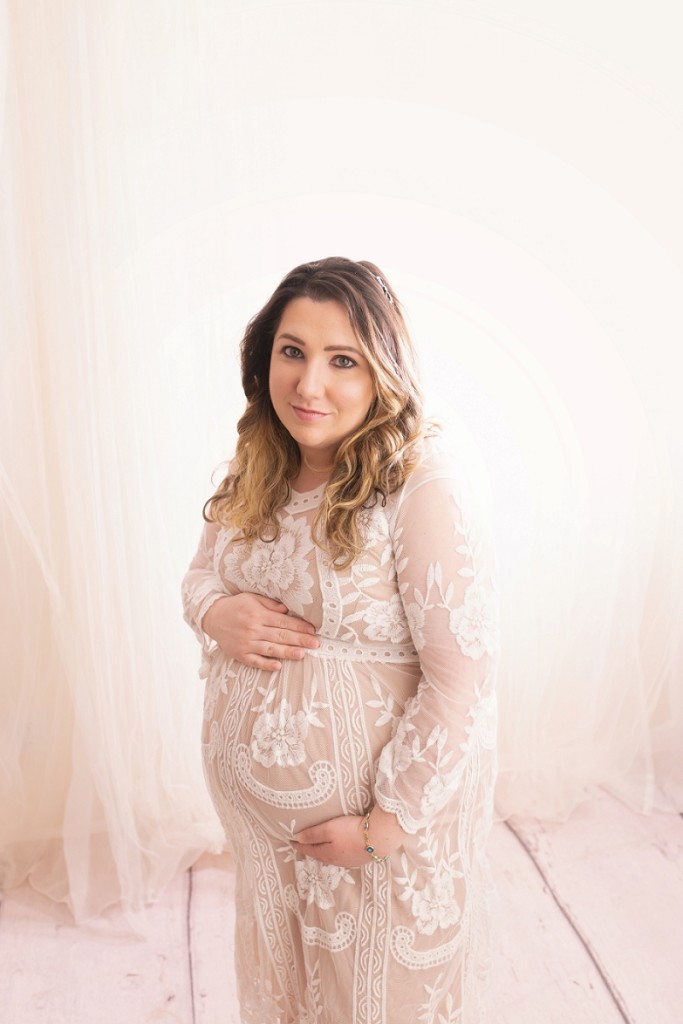 We had an absolute blast playing dress up with the studio wardrobe (click to see it for yourself).  I provide options to my mama's to wear both during pregnancy and after.  It's a simple service e so that you don't have to purchase a dress just for one occasion that may never fit again. My clients love this feature.  I even have shirts for dad, big brother, and dresses for girls too.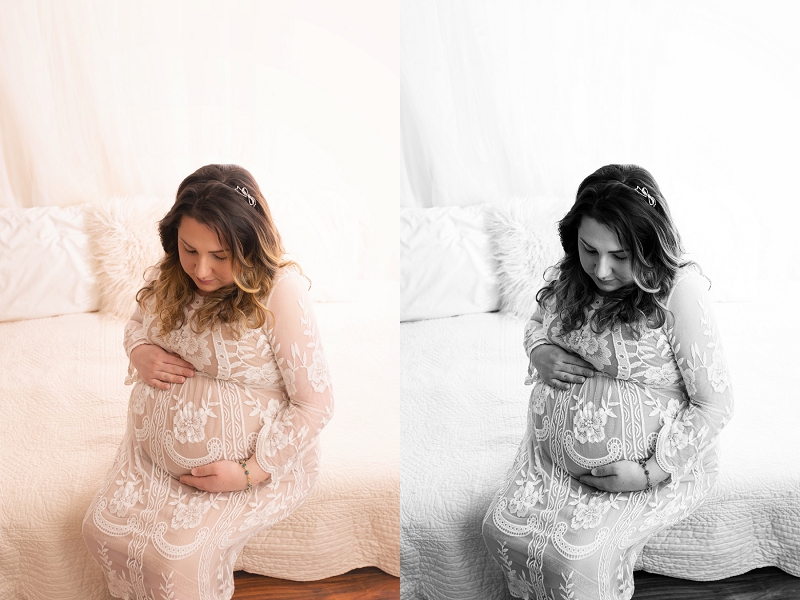 Mariana had her eye on this dress the moment that she saw it! And she didn't want to take it off. I bet you can see why!  But this particular dress is not just super pretty, it's also super comfy.  I may have borrowed it from the studio wardrobe to wear to a ballet once 😉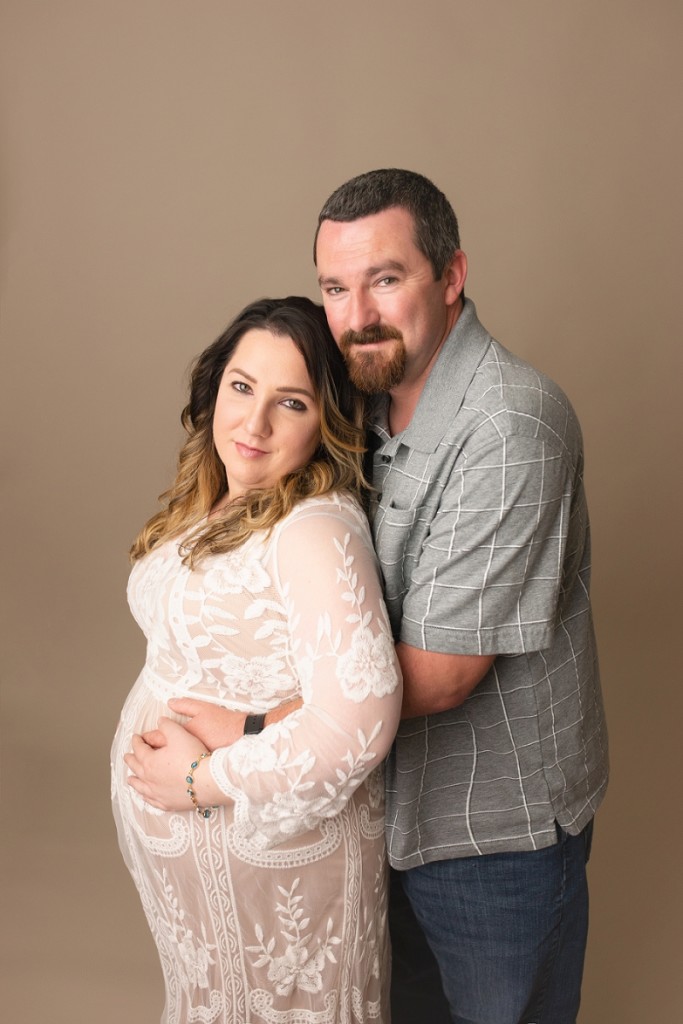 These two have a fantastic sense of humor.  They were laughing our whole session through.  I think this is one of a few serious shots I got the whole session.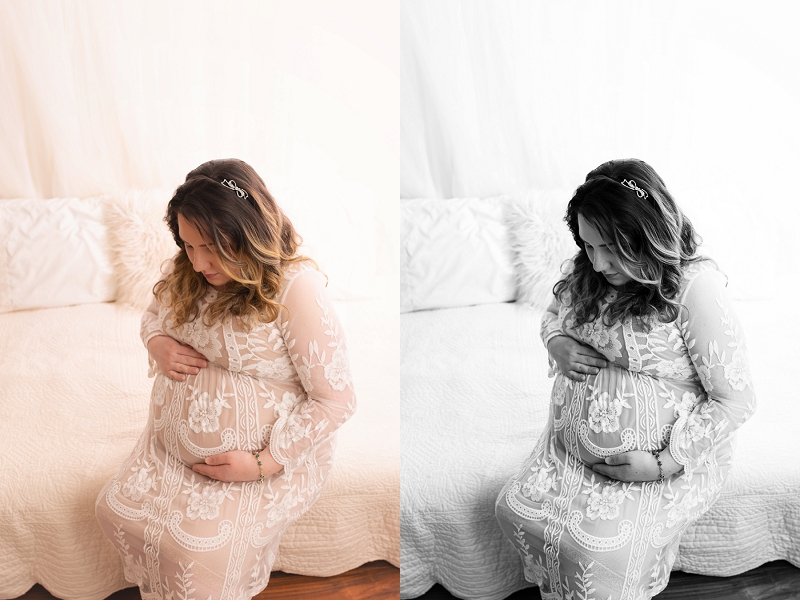 Their baby girl is a long awaited miracle.  In some of these images I can just feel the weight of that joy.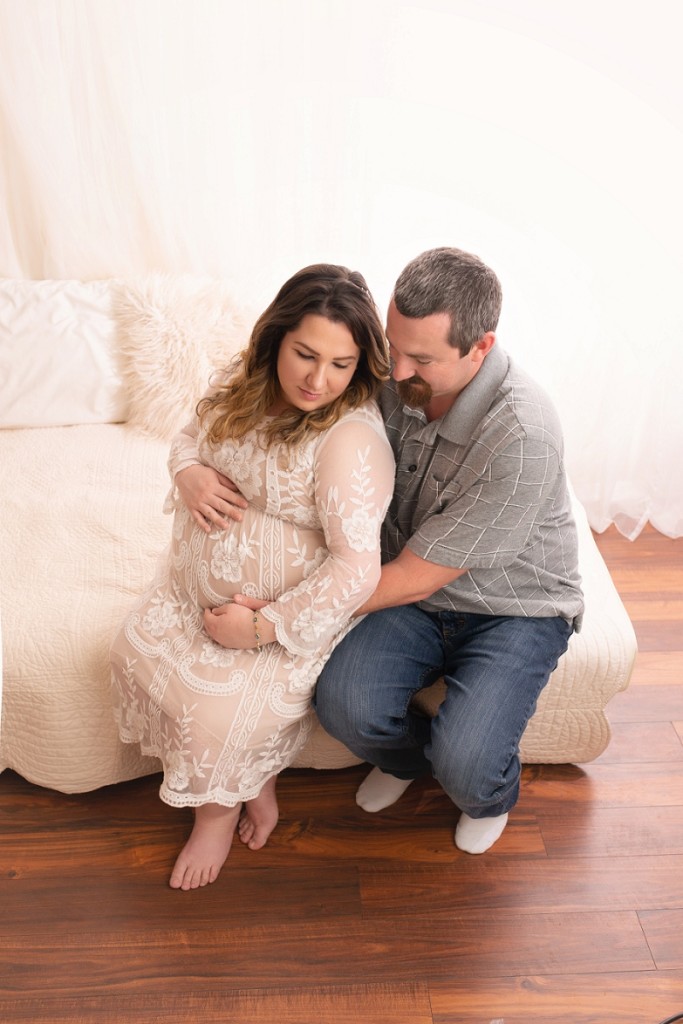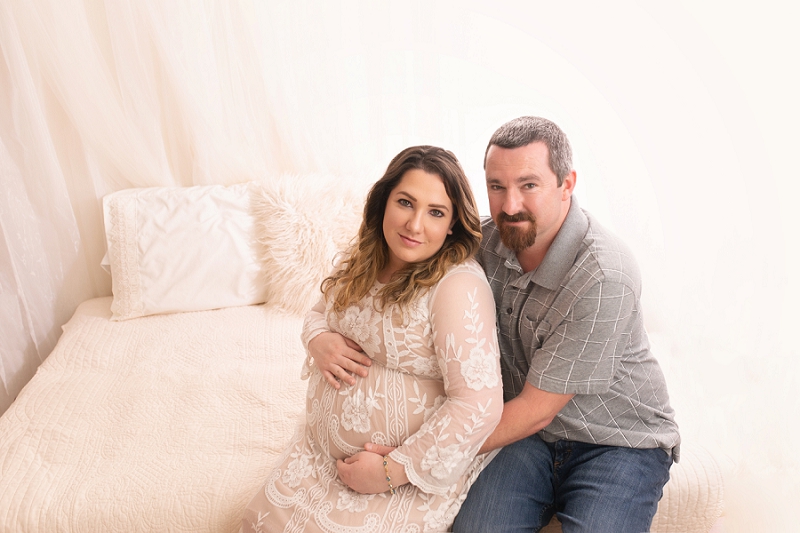 Meet Nivya who came to me for Studio Maternity Portraits Greenville SC.  I love doing maternity mini sessions for a couple before their Greenville SC Newborn photos.  It helps me get to know them a little as well as lets clients get to know my studio location and space before baby arrives.  I love doing these so much that I waive the session fee for my newborn clients!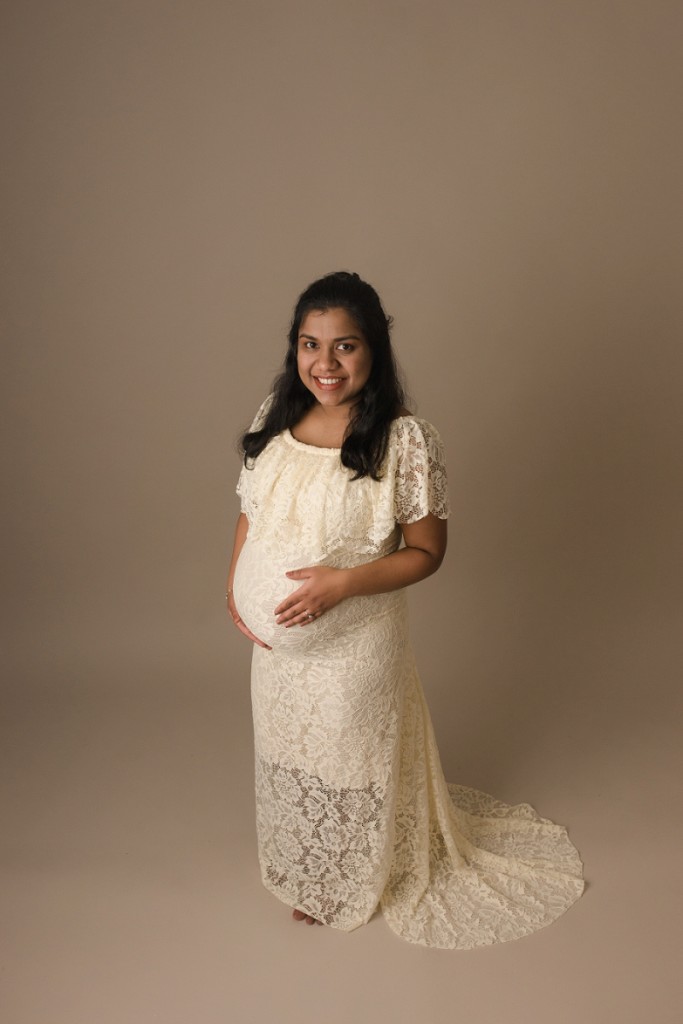 Nivya and Bejoy were an absolutely joy to photograph. They booked their newborn last minute and were totally on board to snag my last available session time before their little girl arrived.  Even when it was just a few days away.  

What I loved most about this session is how much Nivya and Bejoy made each other laugh.  Just looking at each other would cause explosions of giggles.  It's so clear that their family culture includes so much laughter.  And, truly, laughter will make their baby grow stronger than they can imagine. Laughter is the gift that just keeps on giving.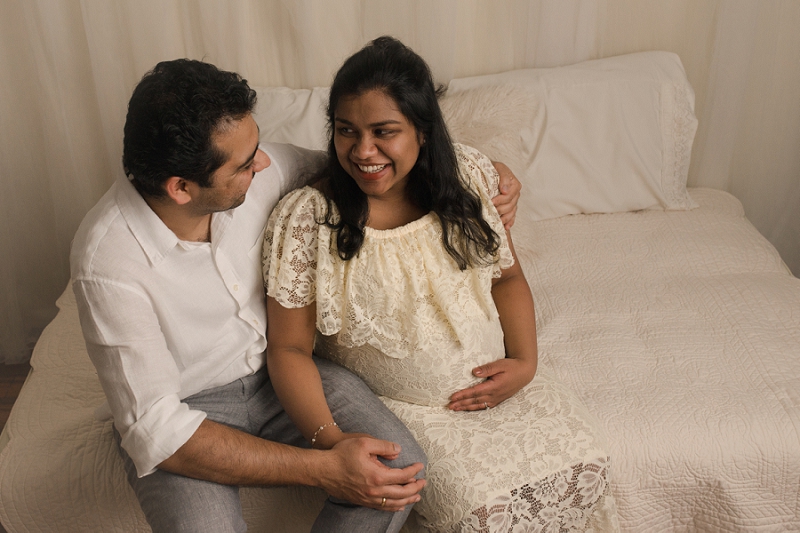 Nivya brought a couple of gowns with her for this session (which I love!), but I also stock a full maternity wardrobe which you can view by clicking here. Wearing something simple and neutral highlights your anticipation, but many moms also bring some more modern and stylish pieces to their maternity session.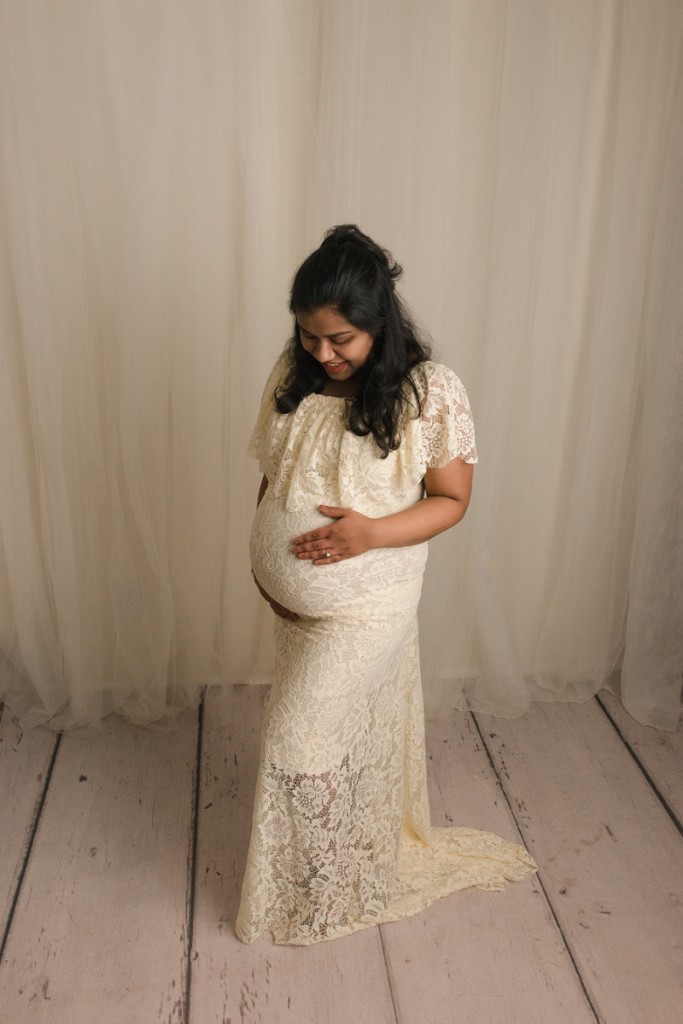 I particularly loved how this gown hugs her growing baby girl!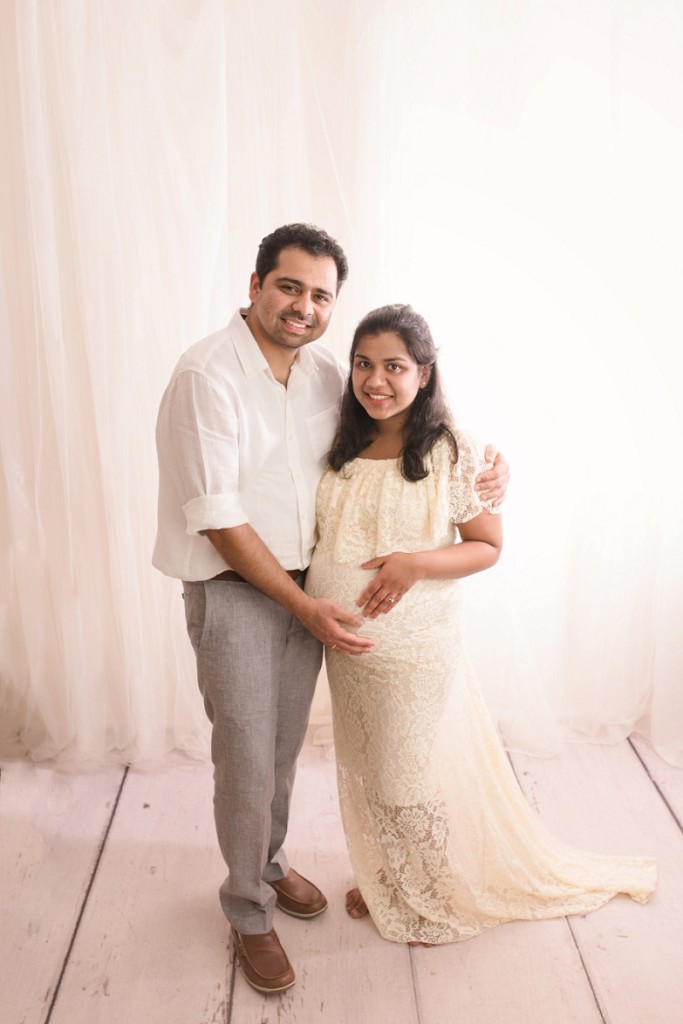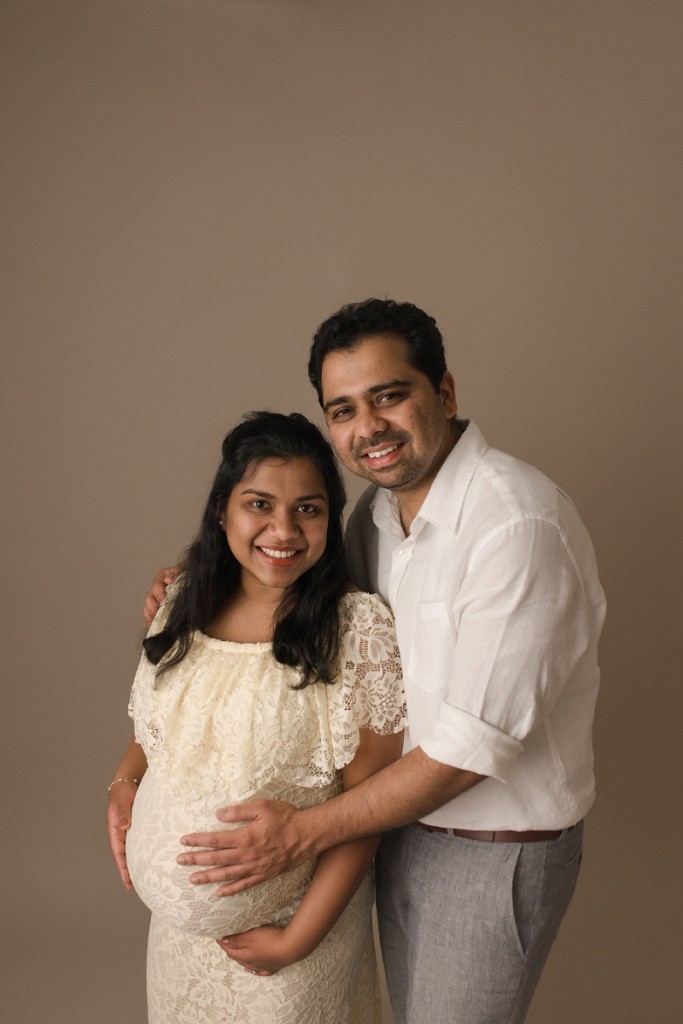 Nivya and Bejoy, I can't wait to meet your sweet little girl in your newborn session!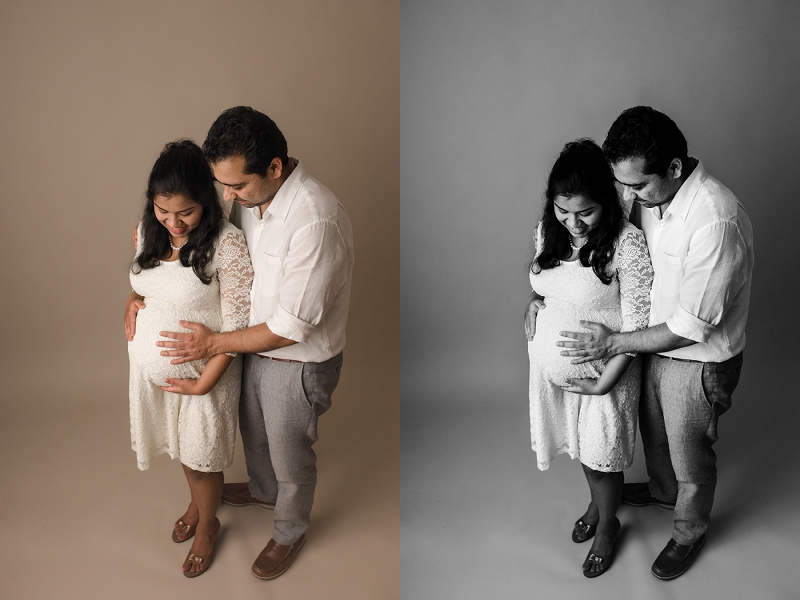 Are you looking to book your own Studio Maternity Portraits Greenville SC?  I'd love to hear about the session of your dreams and help it come true! Your maternity session fee is waived when you book a newborn session. Drop me a note by clicking here. I look forward to hearing from you!
I really loved doing Simple Studio Maternity Mini Photos Greenville, SC for Mingwen and John!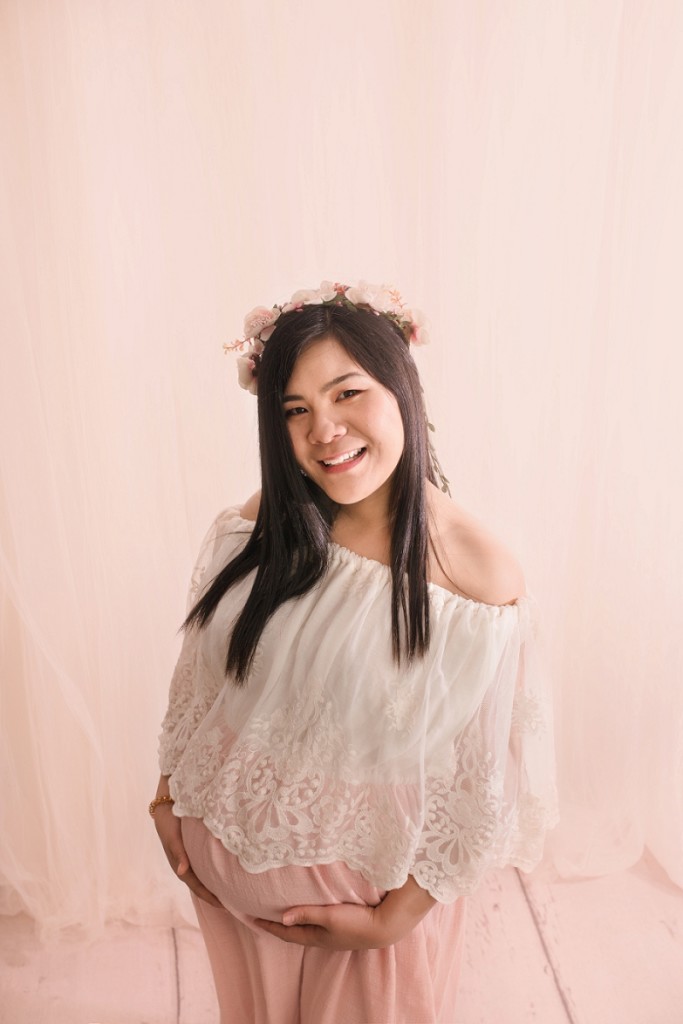 Mingwen was so excited the night before this shoot that she hardly slept at all.  I was so honored to be chosen to record this important season of anticipation for her.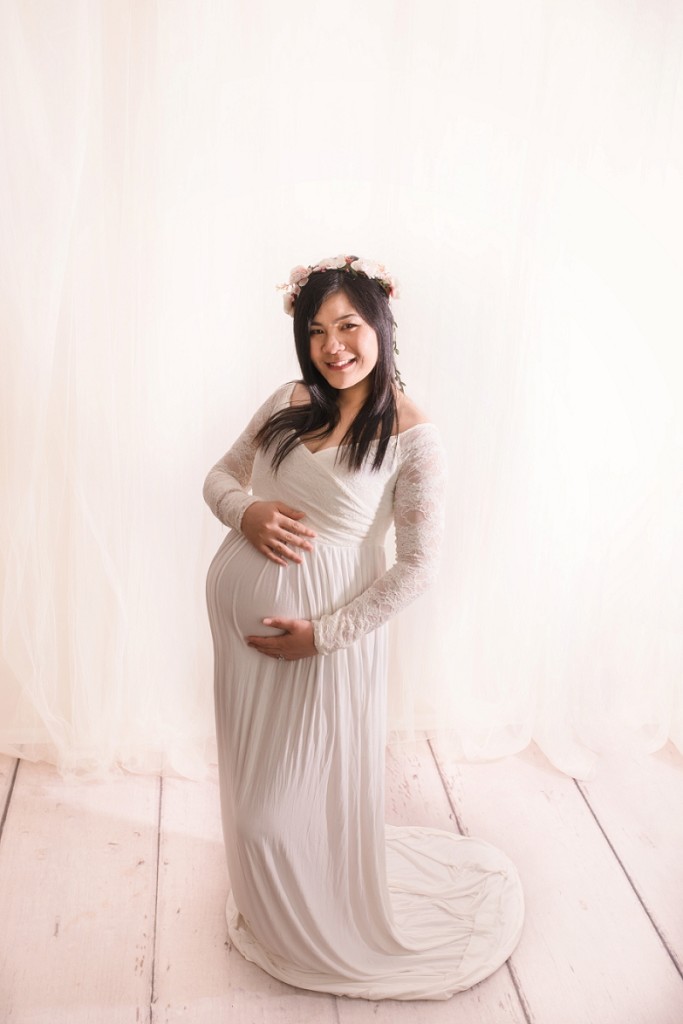 Mingwen borrowed these two gowns from my studio wardrobe and I love how they complimented the beautiful floral crown that she brought.  These images are so clean and classic with an ethereal feel.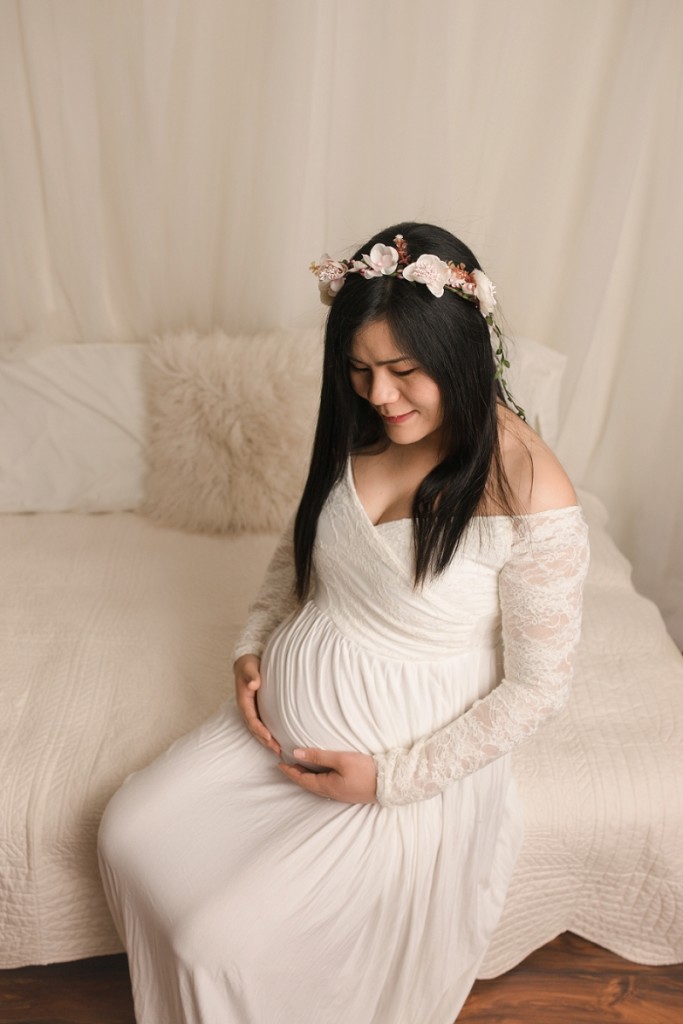 Waiting for baby is one of the hardest things to do, but Mingwen does so with a grace that just makes her glow.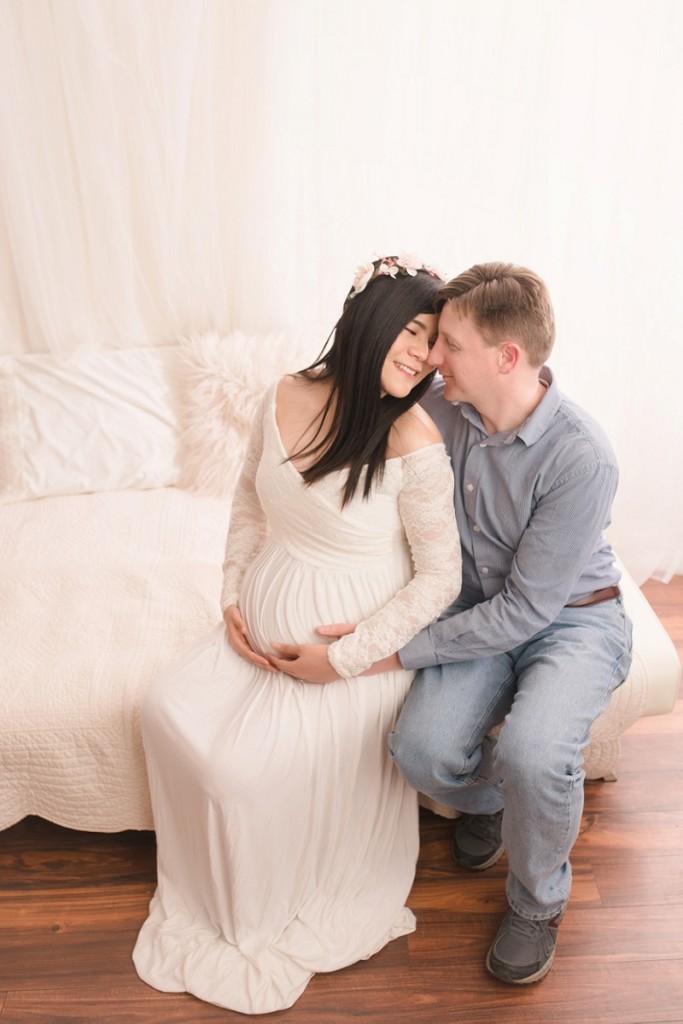 I especially loved the interaction between John and Mingwen.  It's clear how adored this little one is already.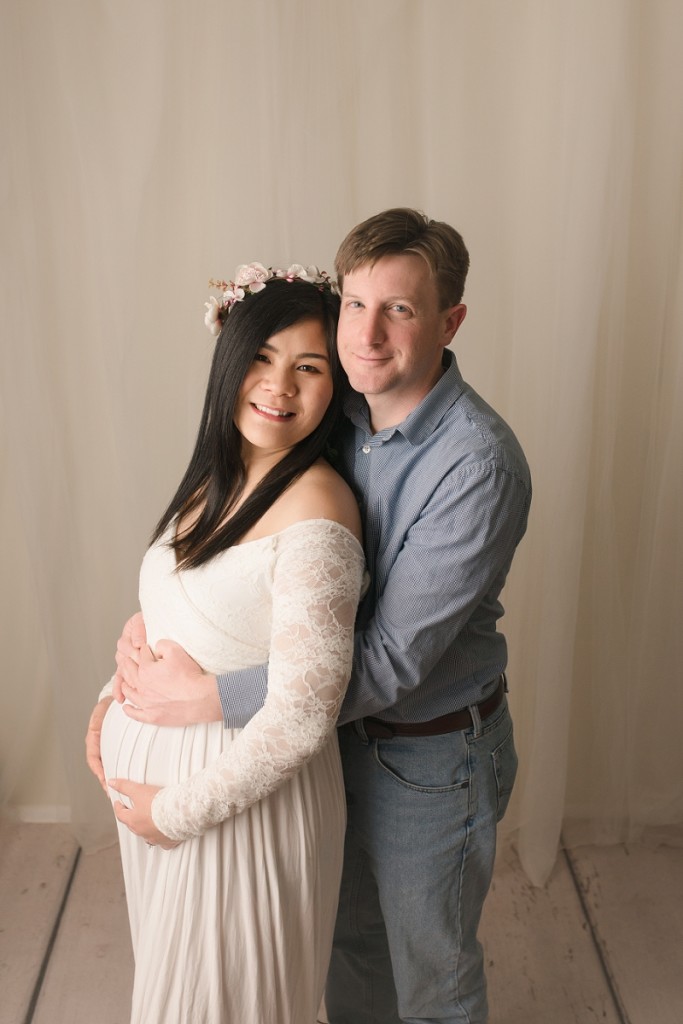 They just honor and adore one another in such amazing ways.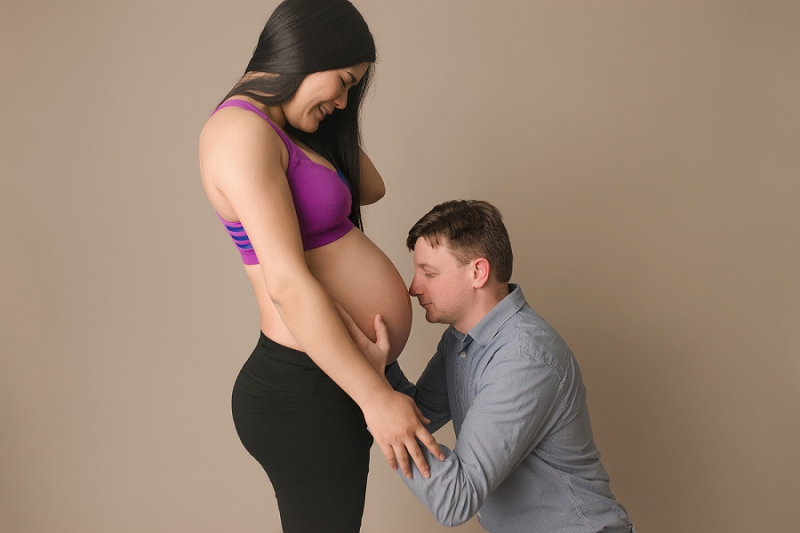 This was one of Mingwen's special requests.  I love the strong connection it evokes.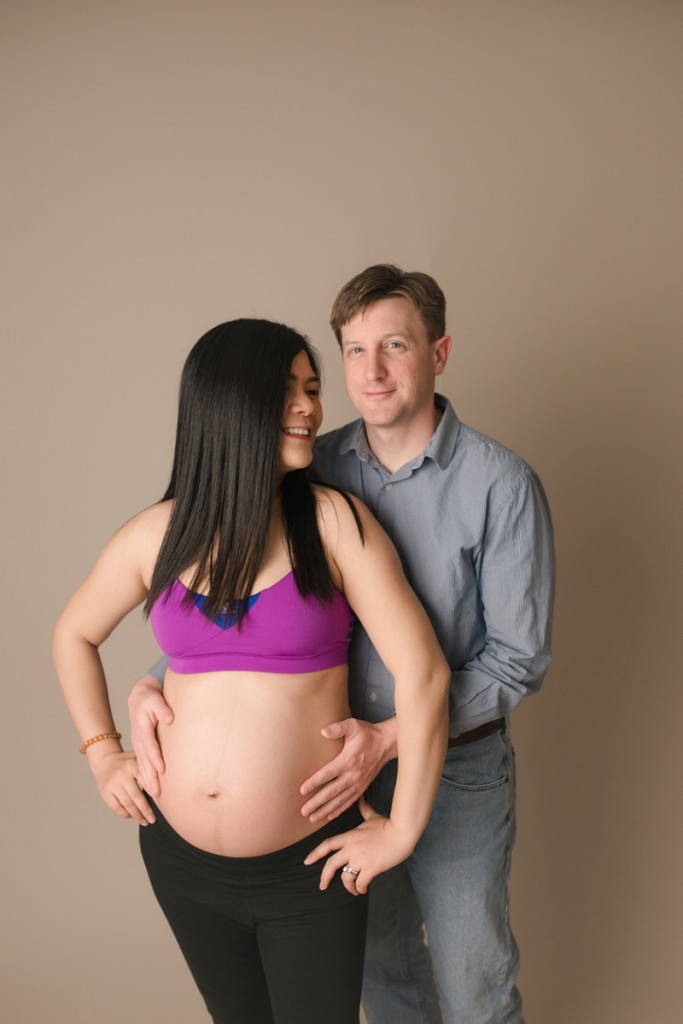 Mingwen and John,  I can't wait to meet your sweet baby and see how your relationship grows.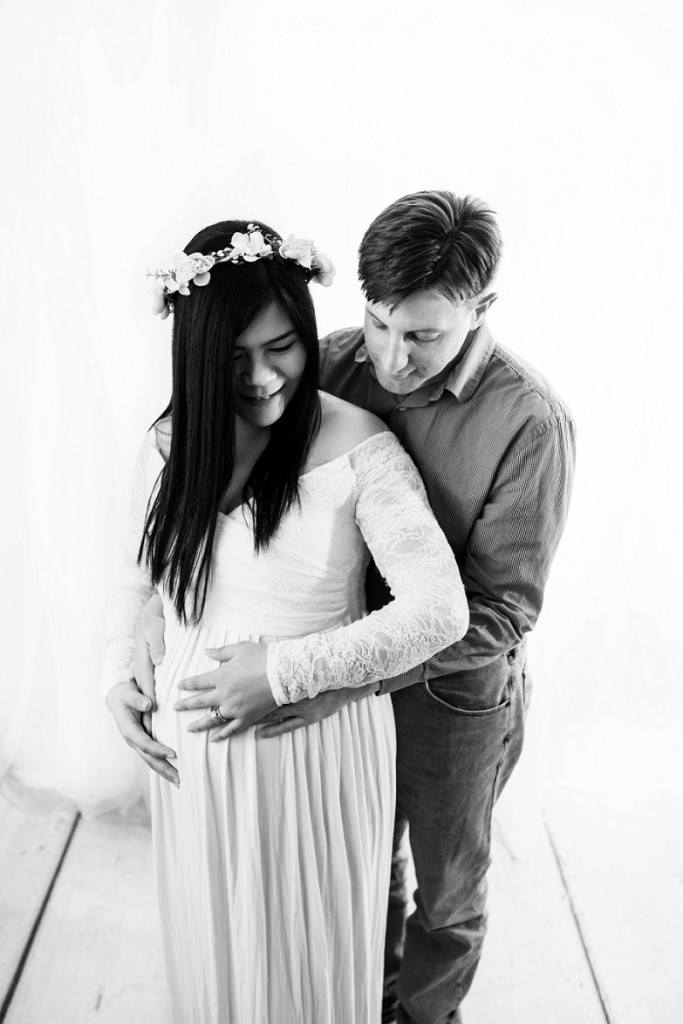 Looking to book your own maternity mini session in Greenville, SC?  I'd love to be considered.  Maternity sessions are a great way to get to know me and gain familiarity with my studio for a newborn session.  Click here to inquire about your own session. 
I am so pleased to be Marie's Simpsonville SC Simple Maternity Studio Photographer.  This mama blesses me so much!  She's funny, caring, she curses a little, she loves these children with a fierce and gentle love and I mean how perfect is her little family?  We've done two sessions together so far and I just can't wait to meet this surprise baby number 3 later in this month.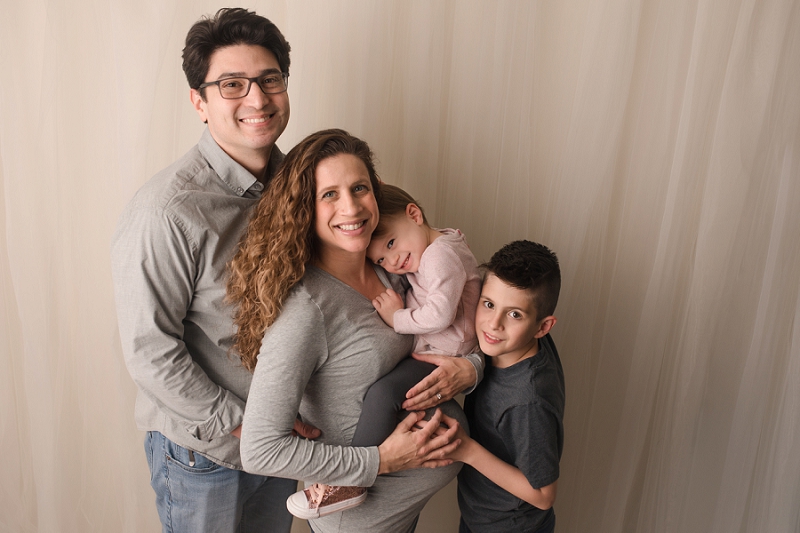 I think that Marie's best quality is encouragement.  I can't count the times that she's messaged me or commented on a Facebook or Instagram post at just the right moment in time.  It's such a gift to have a person who just cheers you one and Marie does that beautifully for both friends and especially for family.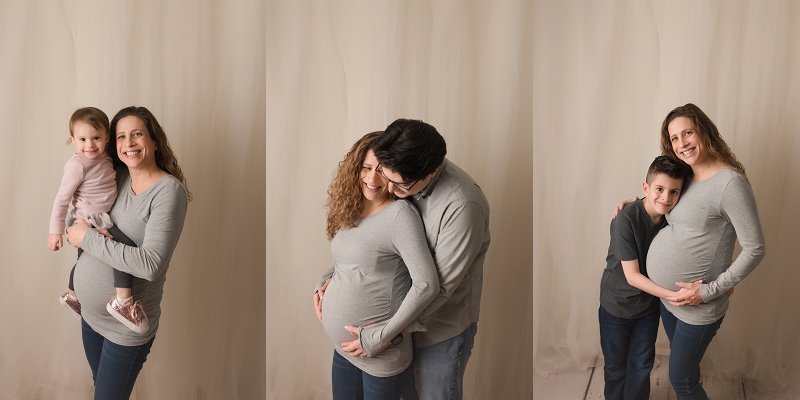 I loved being amble to pamper Marie for a bit in a style she doesn't normally wear.  We all had a little giggle as she came out in these gowns as they are totally not her everyday style, but really we turned her into the goddess she actually is.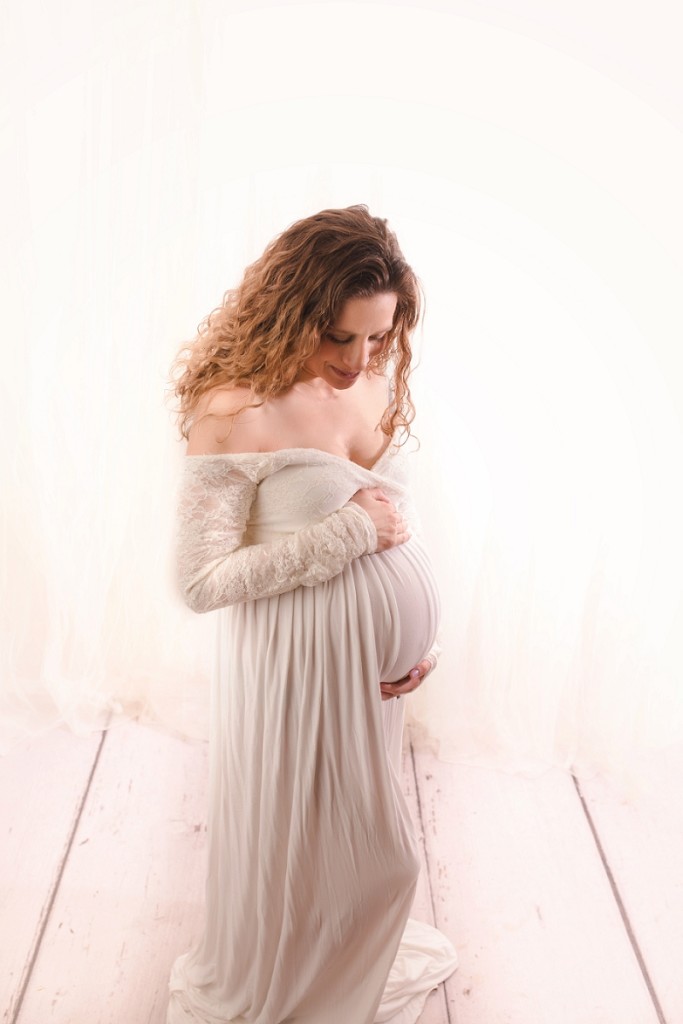 Really, these images are what it FEELS like to be cared for by Marie.  Gentle loving attention with a little no-nonsense sass on top. I adore her.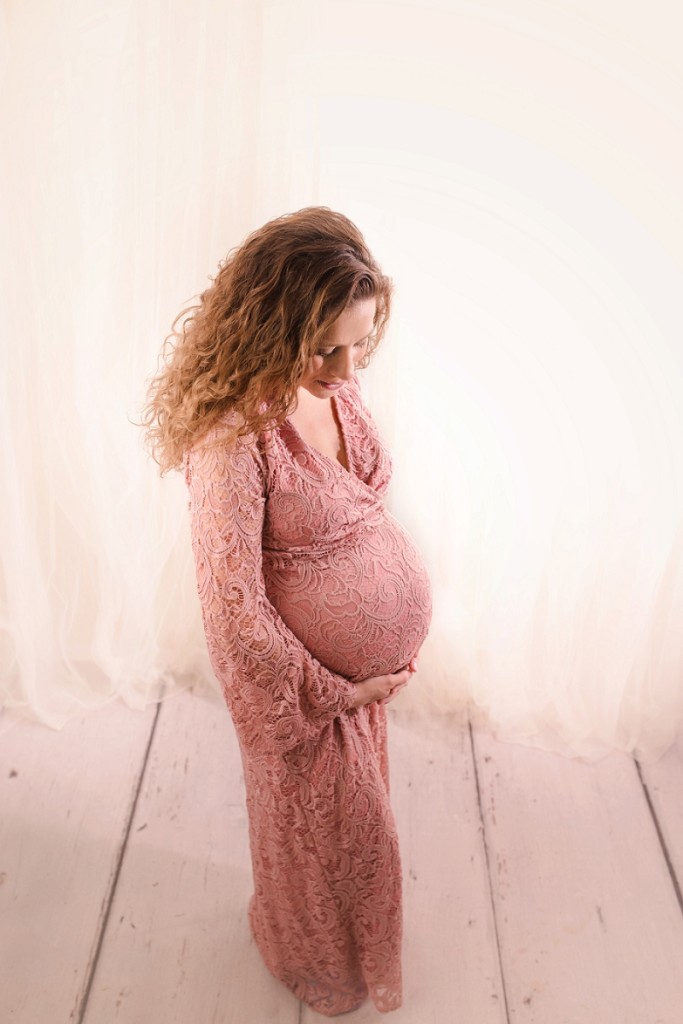 Marie, I can't wait to find out the gender of this little one and watch Gia and Frankie become big siblings again. Enjoy these last few days with little one on the inside and rest as much as you can. Thank you so much for always being an absolute joy to work with!
Looking to book your own Simpsonville SC Simple Maternity Studio Photographer?  I'd love to get to know your family and celebrate the miracle your body is growing.  Drop me a note today by clicking here to let me know what you'd love to feel and see in your Maternity Session.
Cassie and Micah were amazing for their Simple Timeless Studio Maternity Photos Simpsonville SC.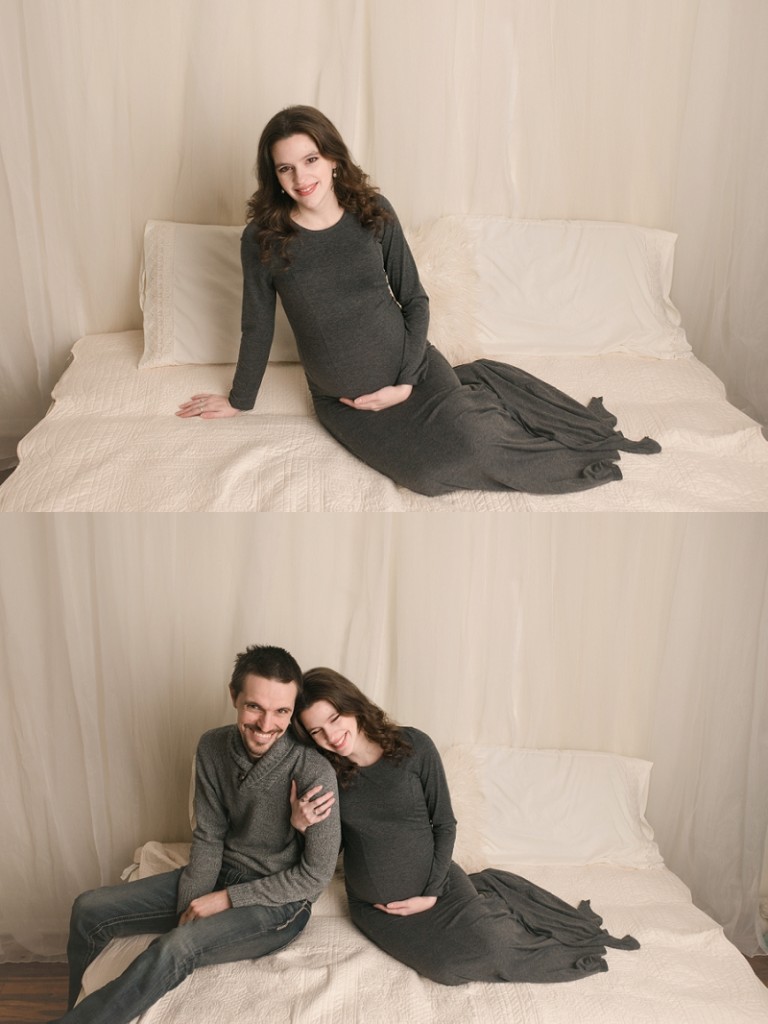 They were my favorite type of client: love to laugh, super laid back, fun, so in love, and beyond excited to meet their sweet baby boy. We had so much fun.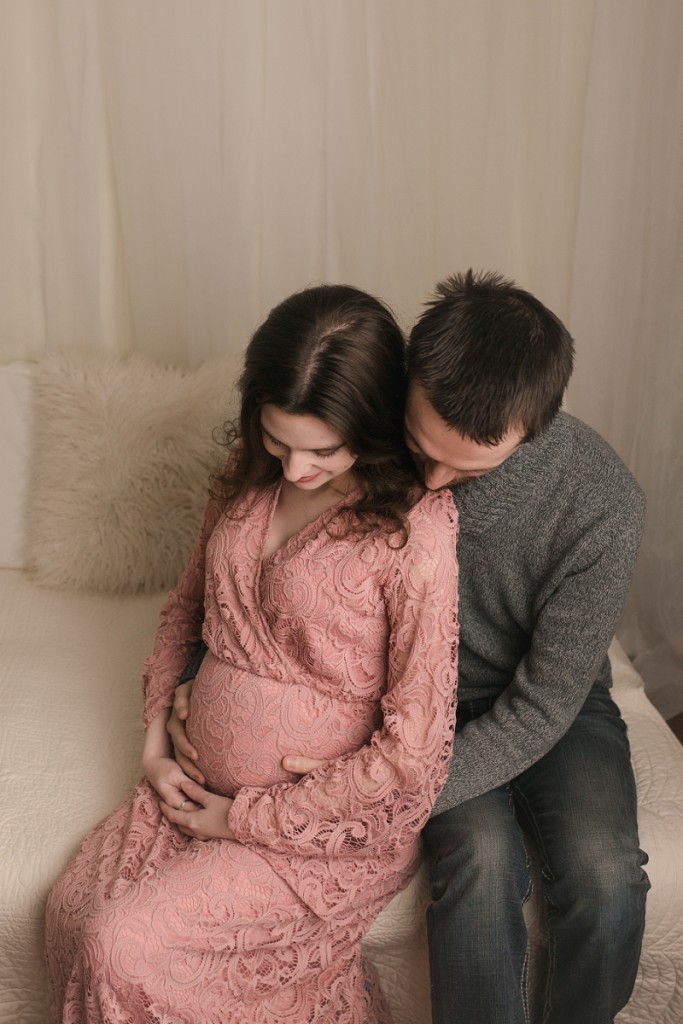 Color or Black and White?  I can't decide on the following image!

Cassie is one of the smallest mamas that I've ever had in the studio.  I was so pleased that this piece in my studio wardrobe fit her with some cleaver use of a safety pins. I stock a wardrobe for mamas from sizes small to 3x.  I want everyone to feel beautiful both during their maternity and their newborn session.  It's one small thing I can do to make session planning a little easier for you.
As she said, her beautiful skin and dark hair gives Cassie an amazing snow white vibe. I really like this beautiful charcoal dress that she brought with her.  There's something about timeless clothing that just highlights the emotion in imagery.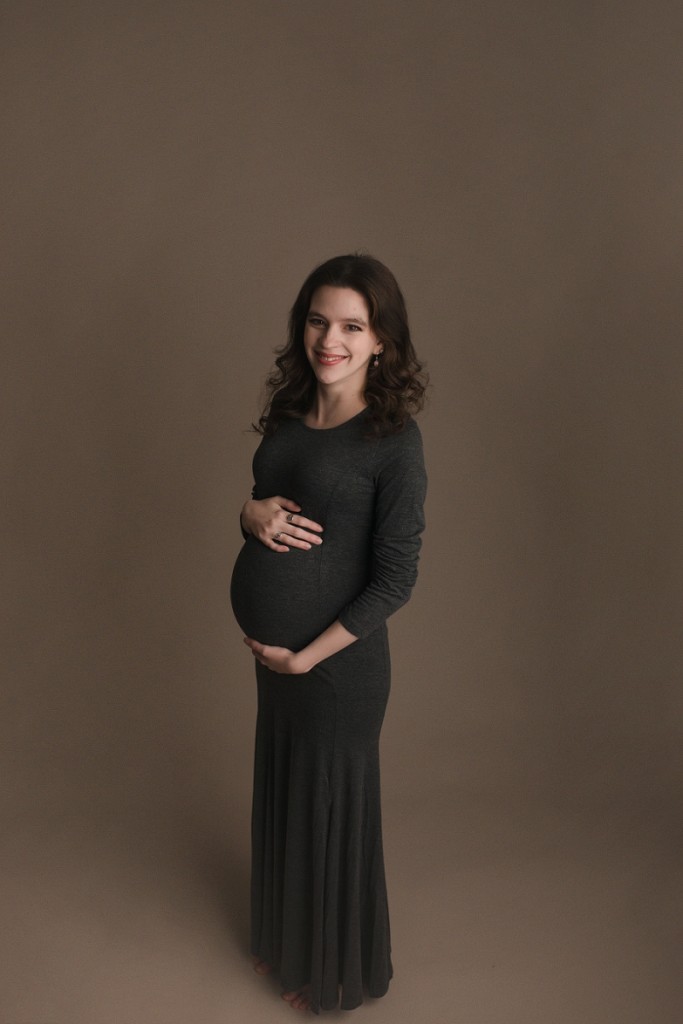 I especially love this image and how it truly gives you a beautiful picture of Cassie and Micah's anticipation and love for their little boy.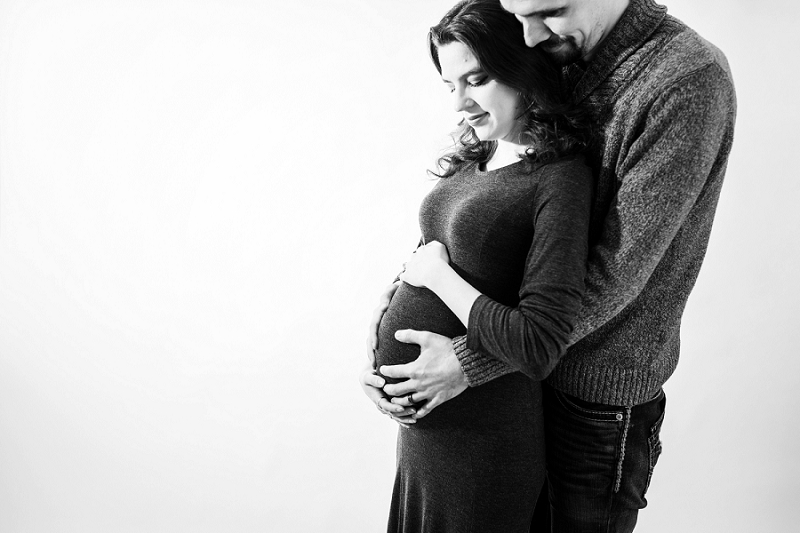 Cassie and Micah, I can't wait to meet your little guy and find out what his name is.  You're going to be amazing parents and I'm so grateful that I get to witness your love multiply into a family.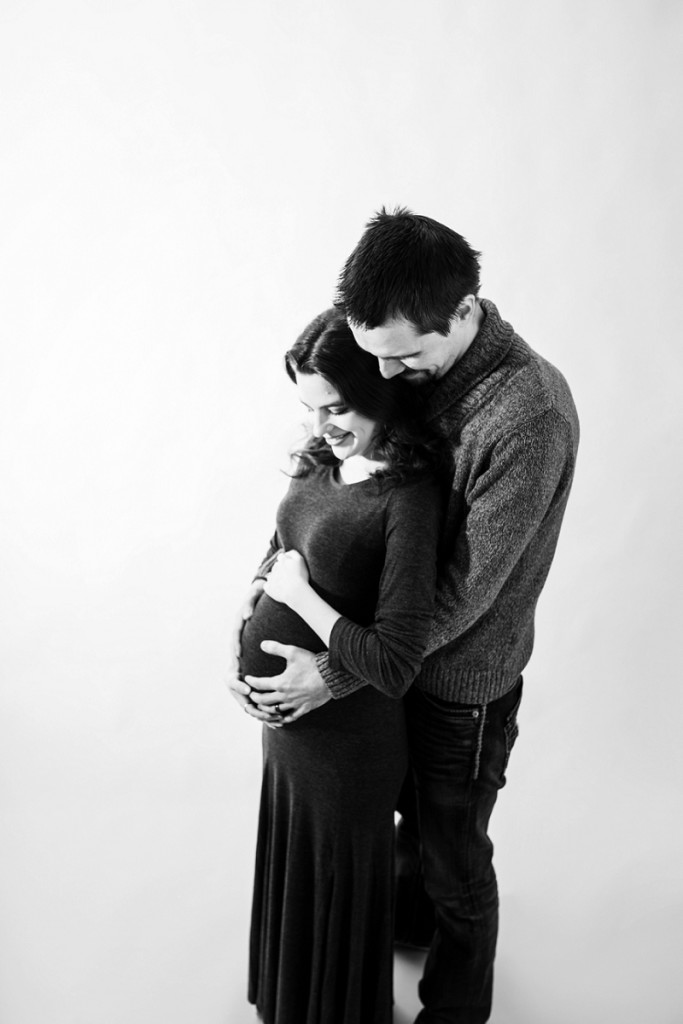 Are you looking to book Simple Timeless Studio Maternity Photos Simpsonville SC?  Our Full Newborn Session includes a complimentary maternity mini session!  Contact me today to learn how to take advantage of this free gift. But if you'd rather try me out with a maternity session, I also allow you to apply your maternity session fee to your full newborn session. I'd love to get to know you before your sweet baby arrives.