Maternity Photographer Greer South Carolina
Meet Samantha.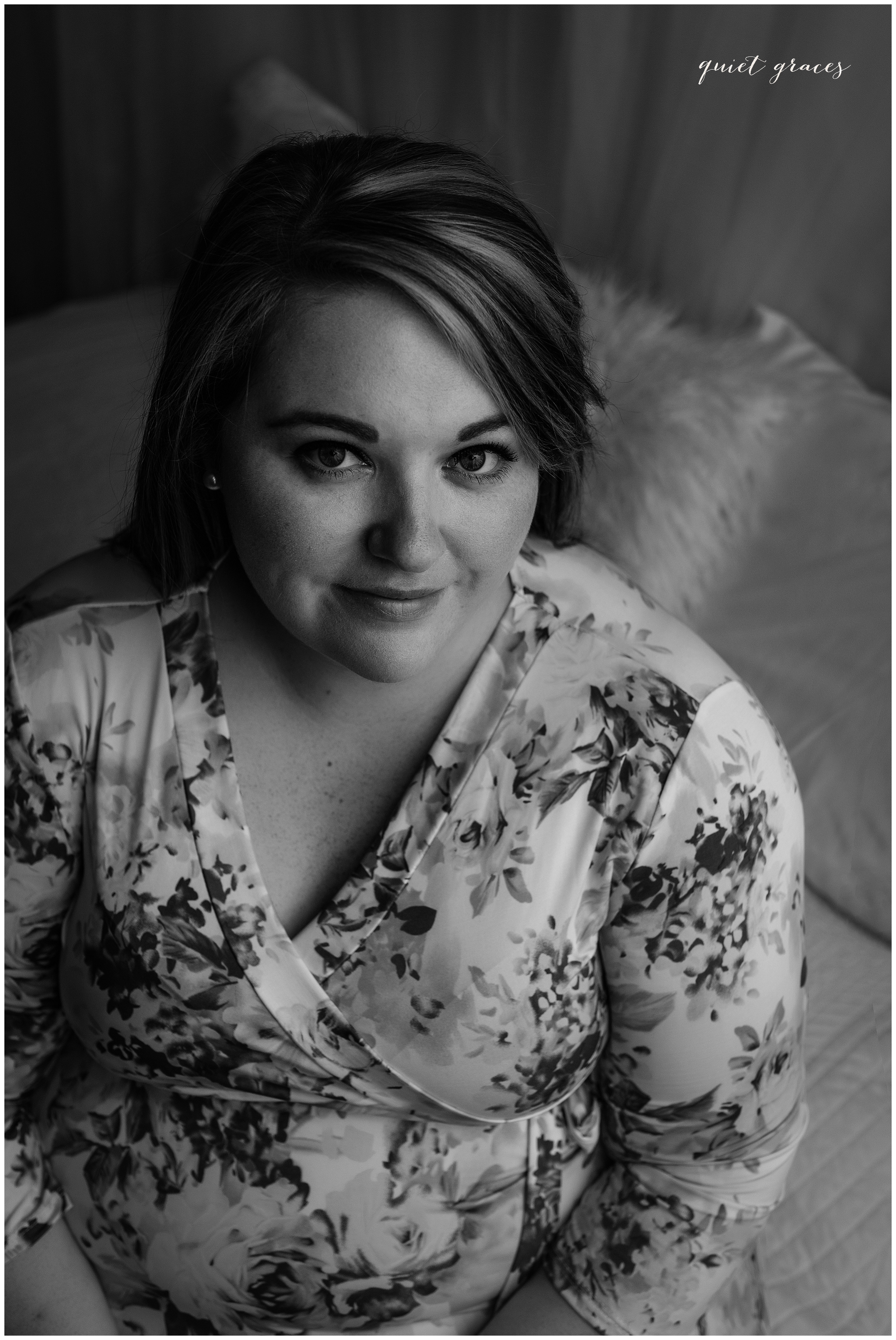 This precious mama's sister gifted her both a maternity and newborn session with us.  She wanted Samantha to feel beautiful, treasured, and to take some time to celebrate her precious daughter Scarlett.  I'm really glad that Cassie connected us!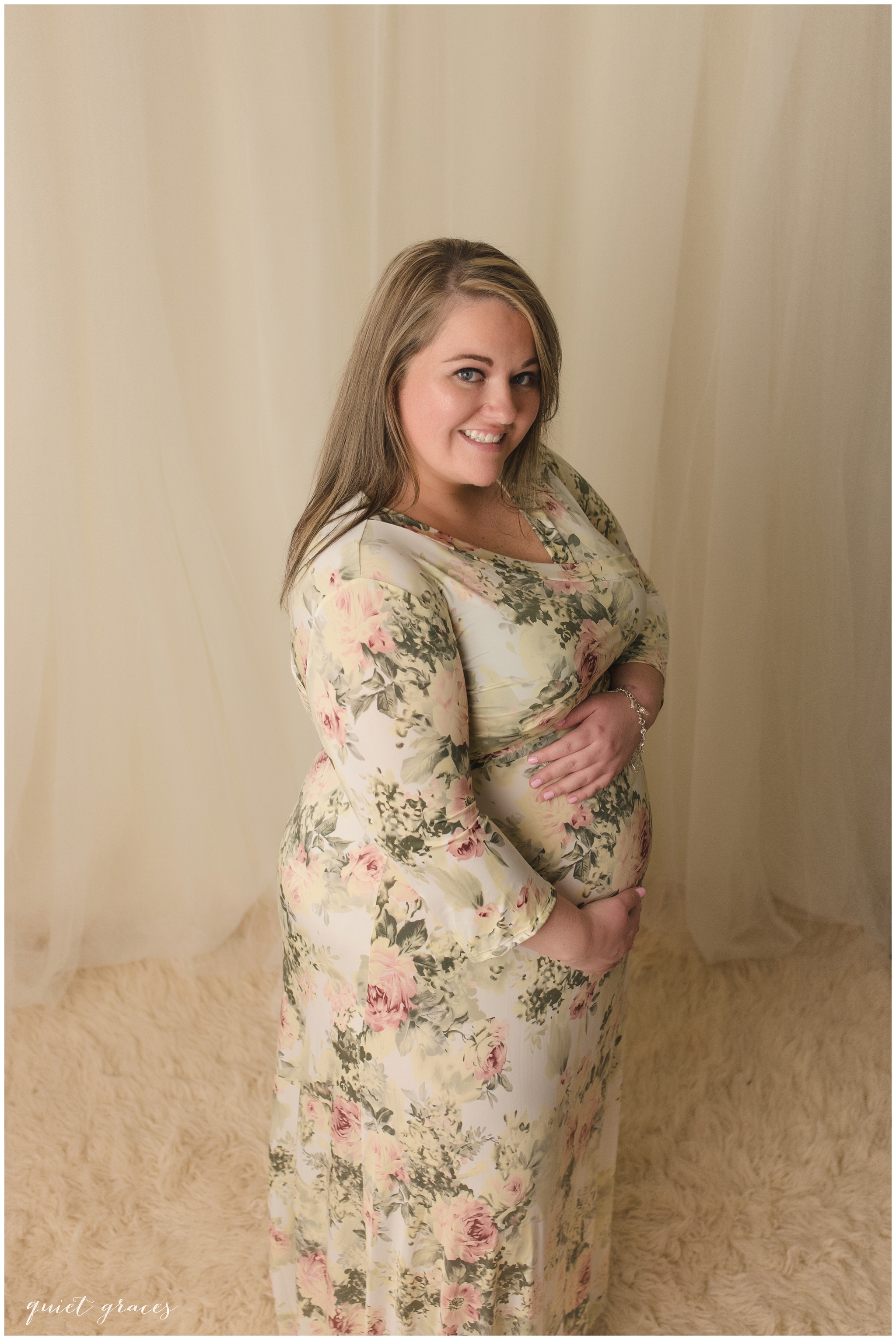 Samantha and I chose a couple of sweet dresses from our studio wardrobe.  A flowered gown and a cream lace mini dress.  Samantha looked like a goddess in both of them.  She is a poised model who needed little direction on facial expression or posing.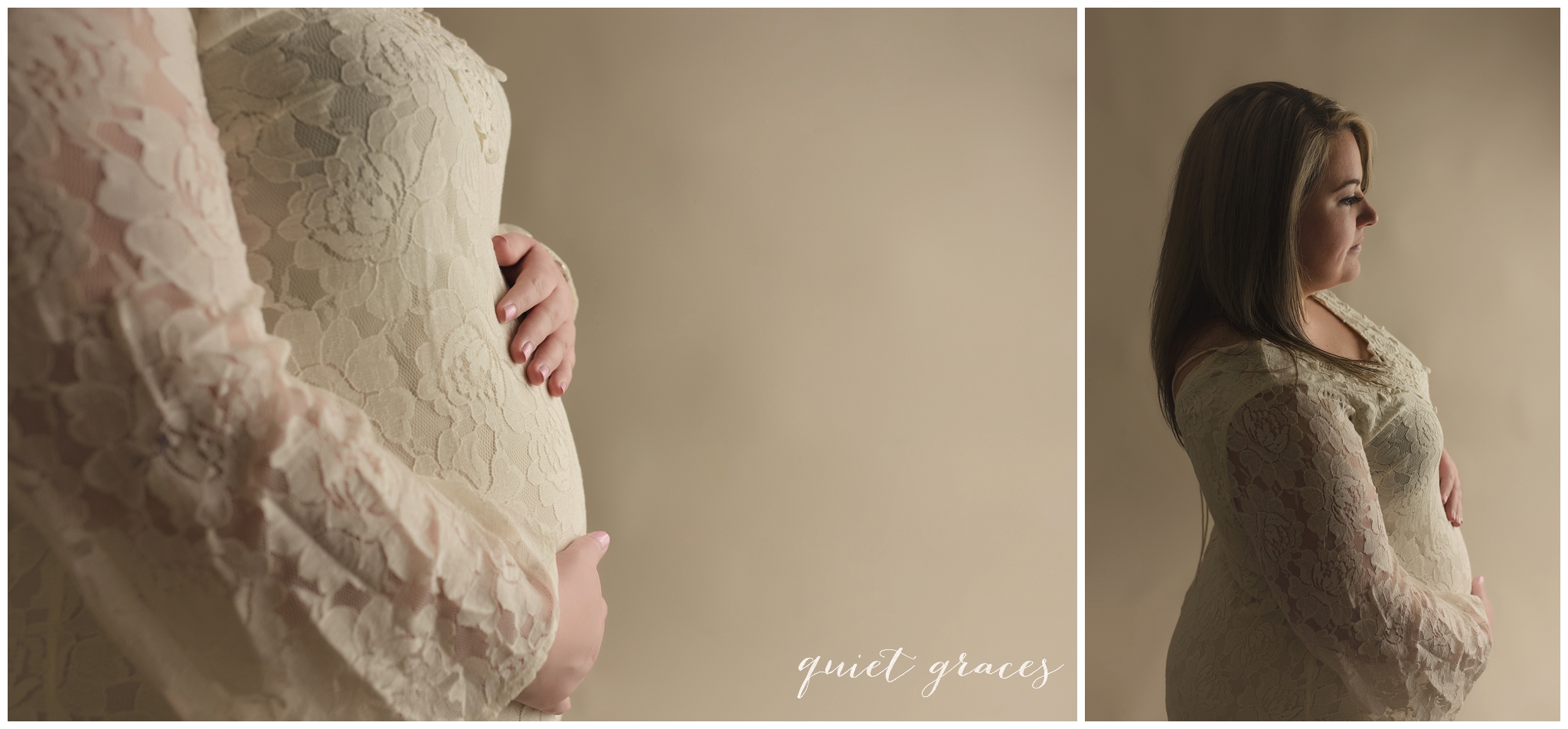 Baby Scarlett was a welcome surprise. A joy they were expecting to be a long time coming. She is adored beyond my ability to share in words.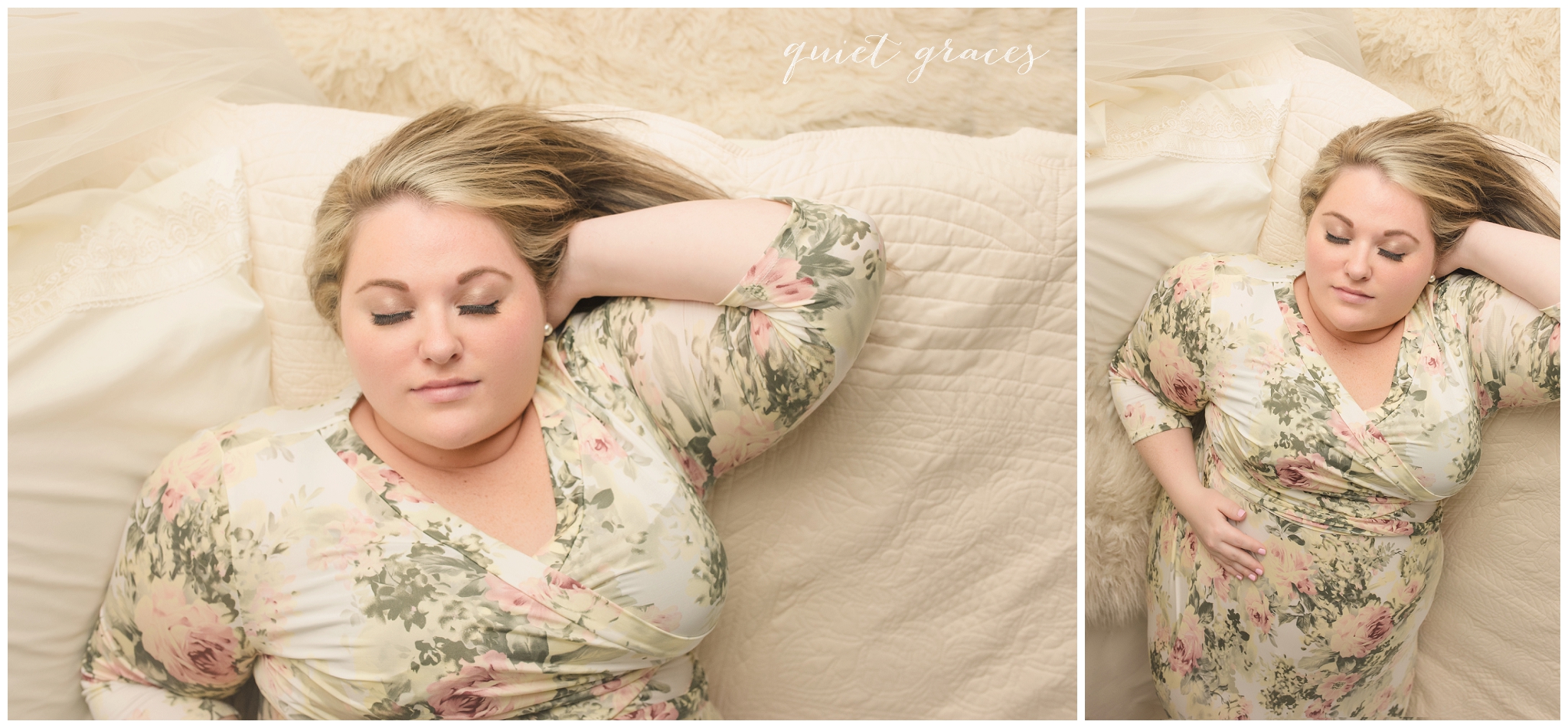 My favorite part of maternity sessions is just the quiet time to enjoy each mama and learn about her hopes for her baby and her fears about early motherhood.  I never want a client to leave my studio without feeling specifically and especially encouraged in her mama journey.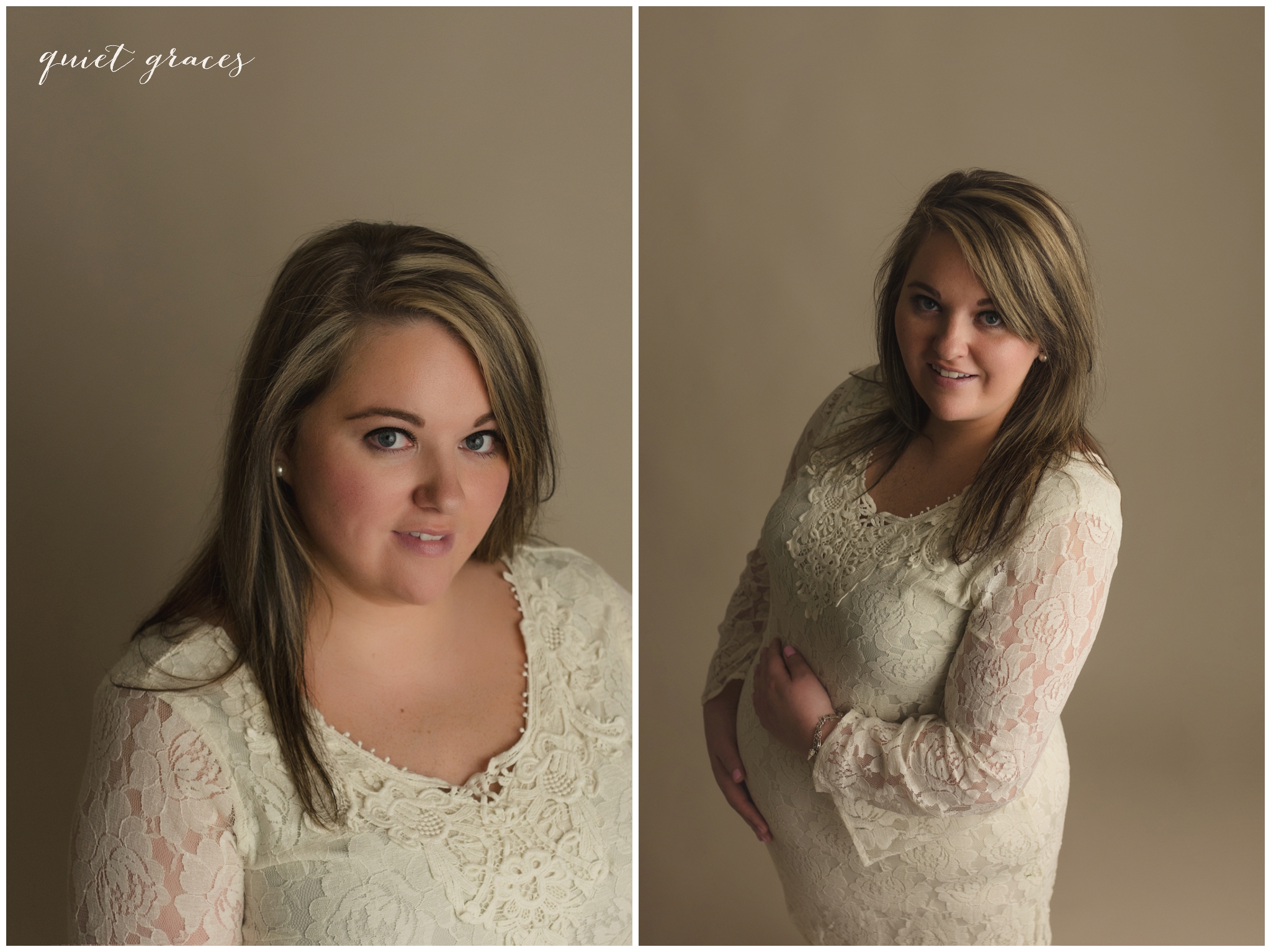 Samantha, I can't wait to meet Scarlett and continue supporting you as best as I can.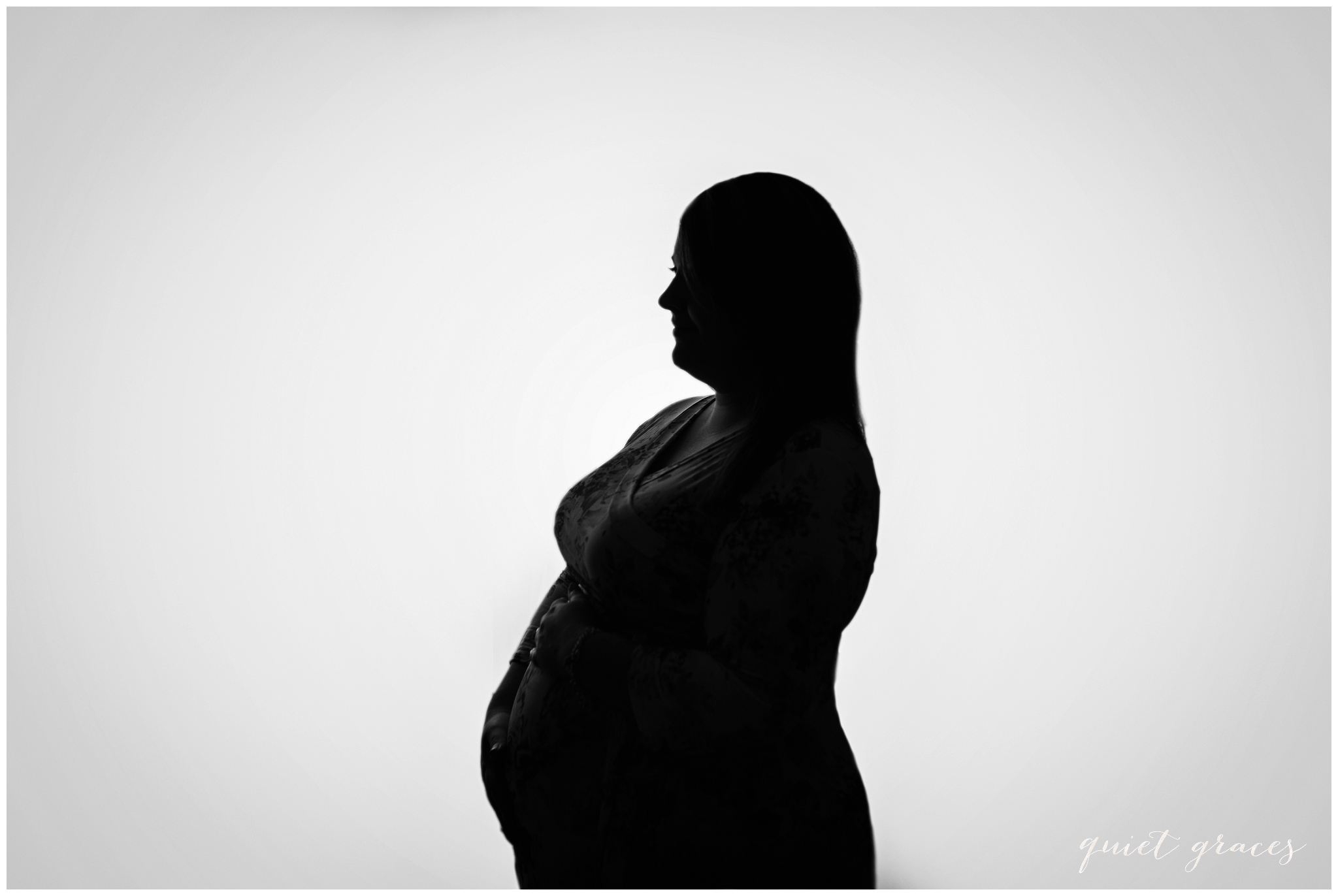 Thinking about freezing time through a maternity or newborn portrait session?  I'd love to serve your family with encouragement and priceless memories in both digital and printed forms.
Start here to learn more about working with Quiet Graces or contact us now to book your session.  I can't wait to get to know and encourage you!