Melisa: Greenville SC Studio Maternity Photographer
Melisa and Omar came to the studio so deeply in love and expecting their first child, a boy named Daniel.  The following image is probably my favorite, but I can't choose whether I love color or black & white best, so you'll get to choose for yourself!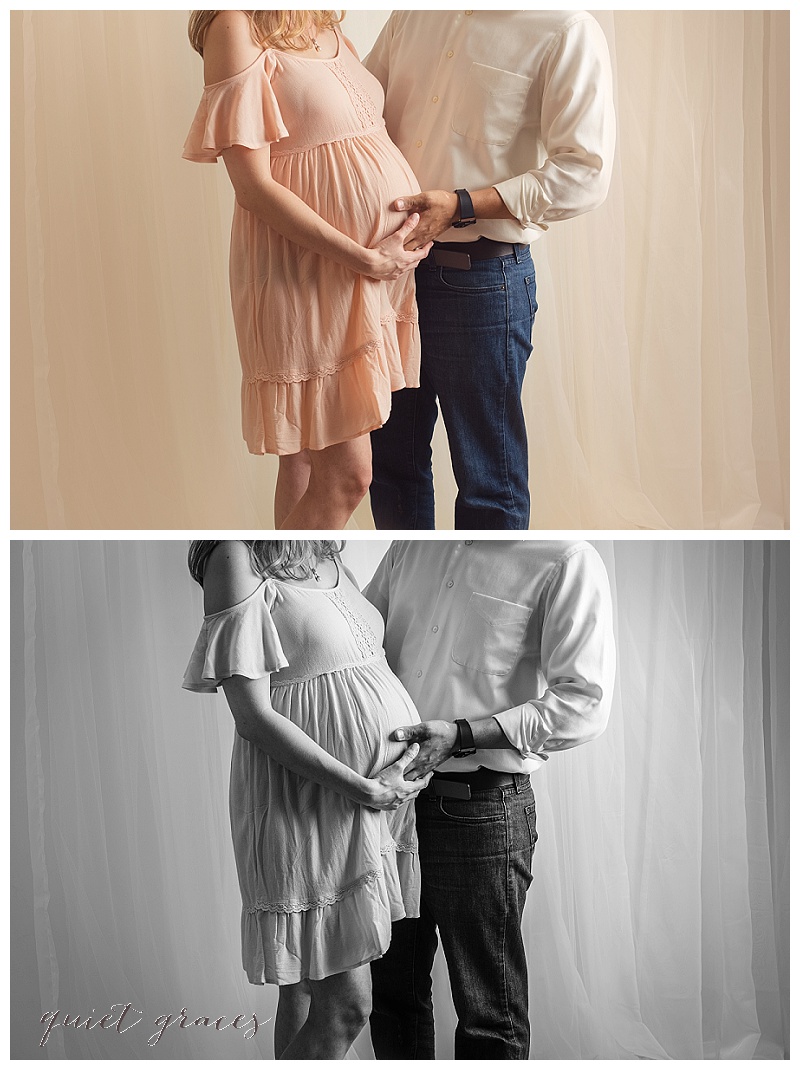 The best moment in this sessions was when I asked Omar to whisper something into her ear that would get Melisa to smile.  I have no idea what he said, but I'm pretty certain it was hilarious… and perhaps racy since it warranted a good slap 😉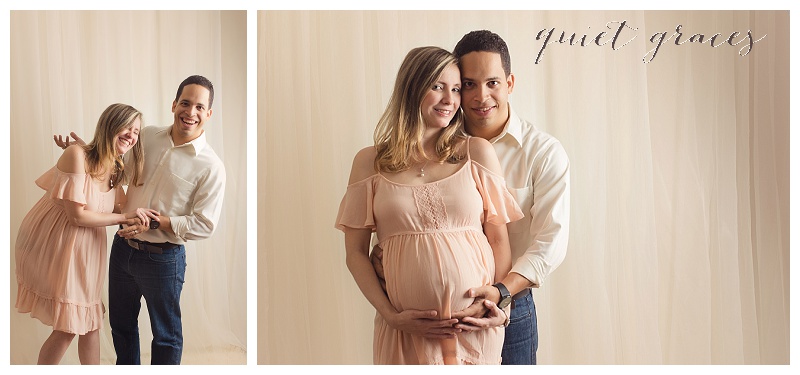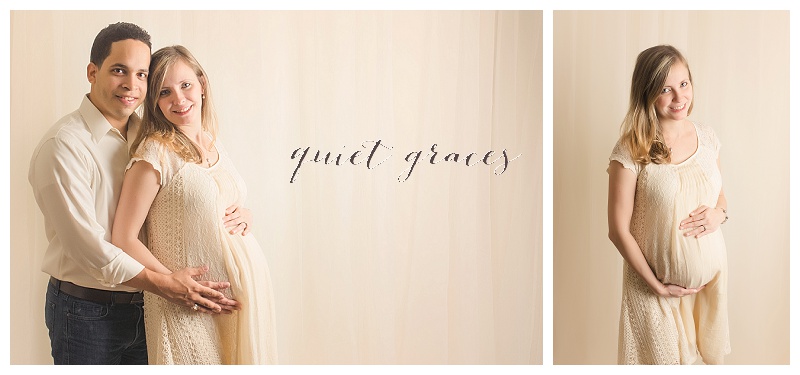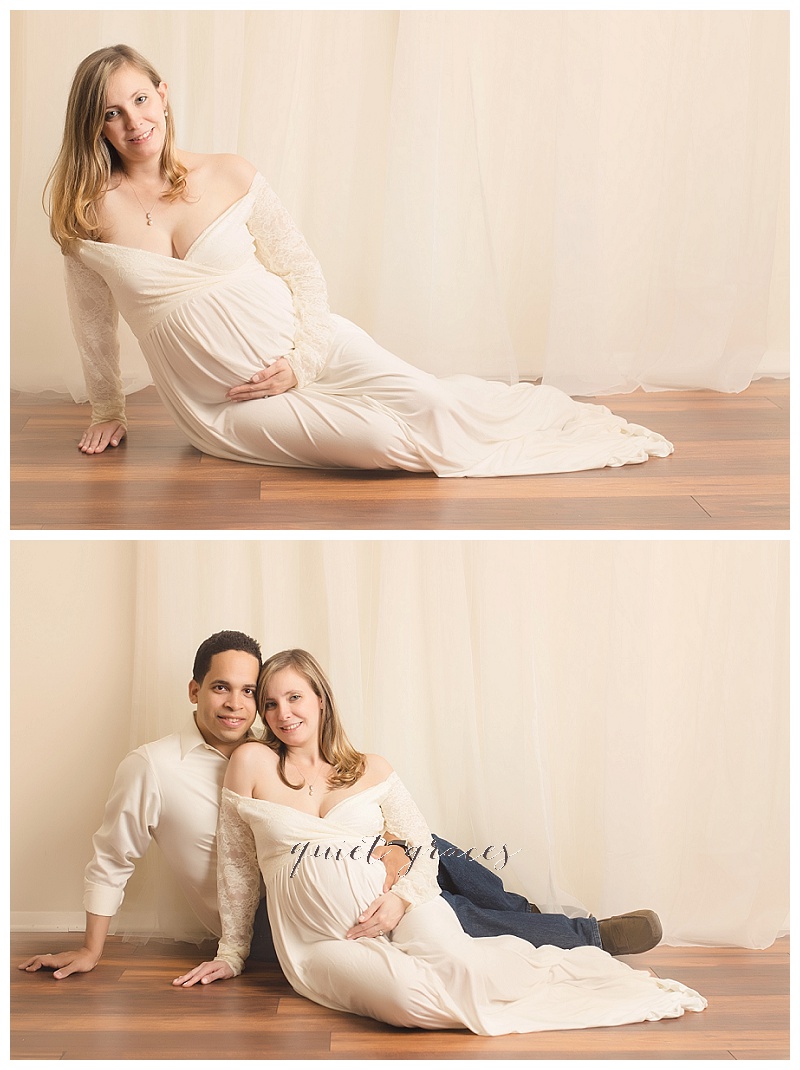 Melisa made everything in the Quiet Graces studio mama wardrobe look lovely.  The gown above from Sew Trendy Accessories was one of our favorites on Melissa.  All of the wardrobe is in larger sizes to accomodate a baby belly and fit a large variety of shapes.  I had to pin everything in for Melisa.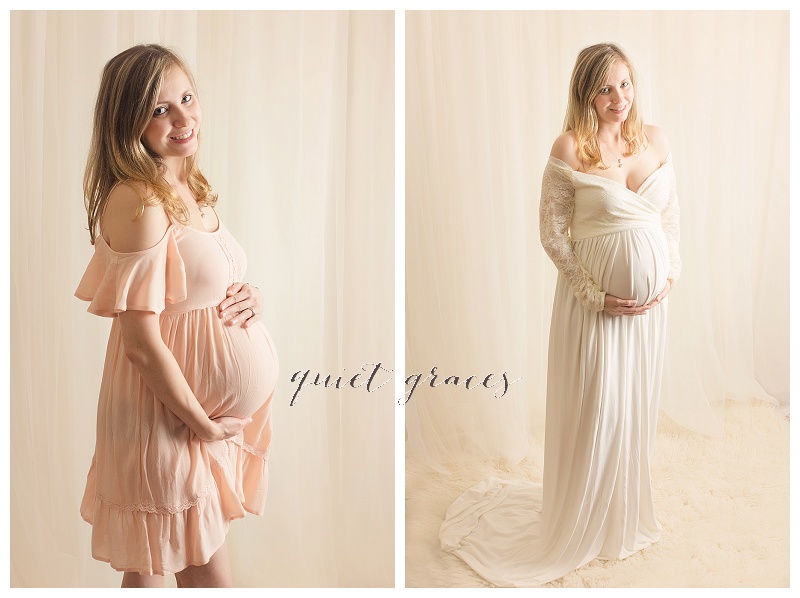 For Melisa's session I experimented with a new lighting technique called "dream light".  It's a fitting name because she looks like she's inside a dreamy lit cloud.  This will definitely be a regular part of my maternity galleries!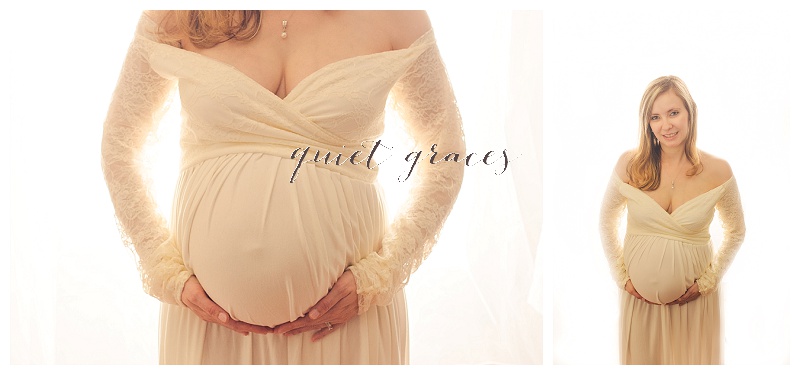 Interested in booking a maternity session with your newborn session in 2015? Contact me today and mention this post for a special rate when booking both sessions!