Romantic Airy Maternity Photography Greenville SC
I adored working with Emily on her Romantic Airy Maternity Photography Greenville SC.  Emily had both vision and amazing enthusiasm for this session. I can tell you how much fun it was to work with someone so excited.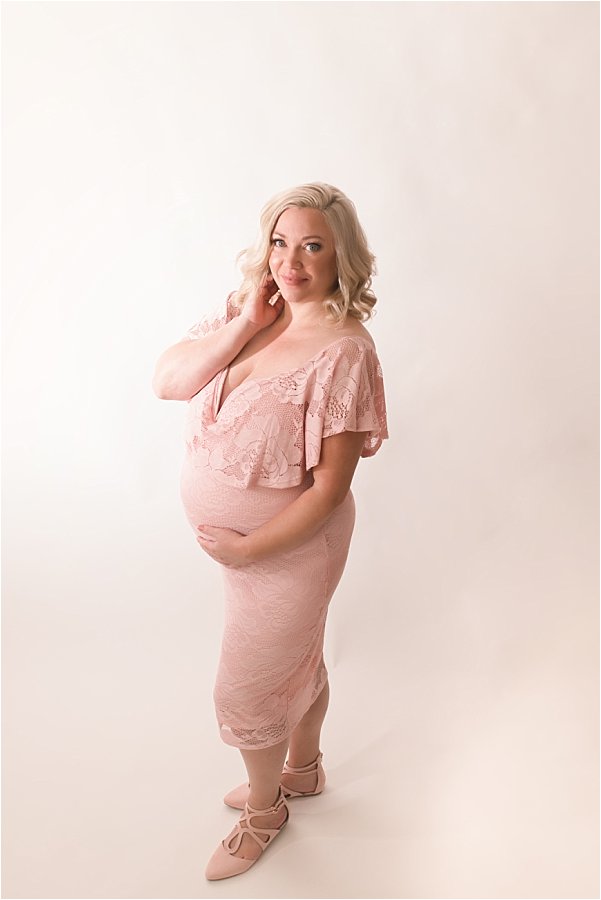 Emily and Byron have wanted a little one for a long time.  But the process hasn't been easy. After years, they gave it one more shot.  Wynter Rose is already so loved that you can feel it in these images.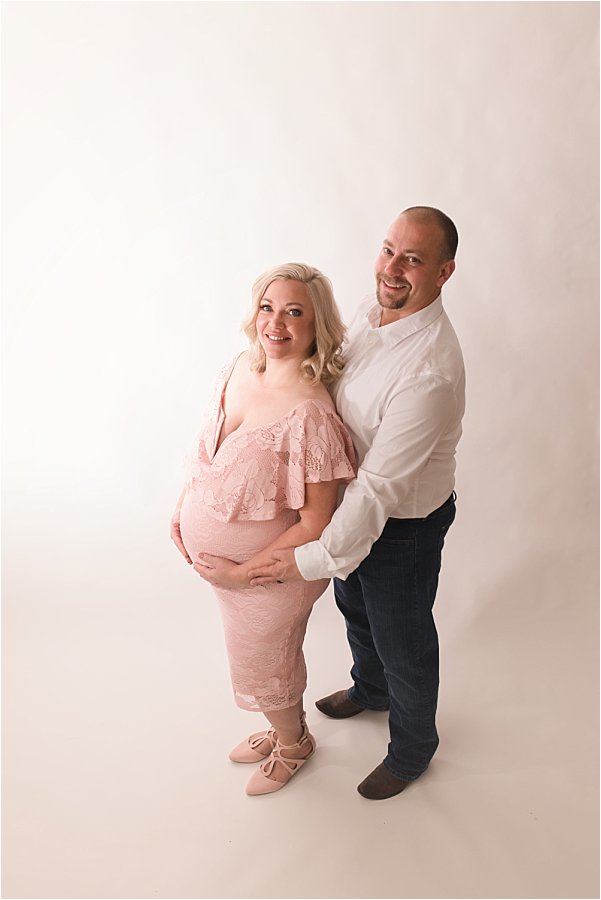 In the midst of pregnancy joy, Emily and Byron have been dealing with moving and an extended house remodel.  So Emily rightfully splurged on hair and make up with the lovely Cotton Rouge who came to my studio ready to pamper Emily. I love watching the makeup artists work their magic.  Emily delighted in being spoiled.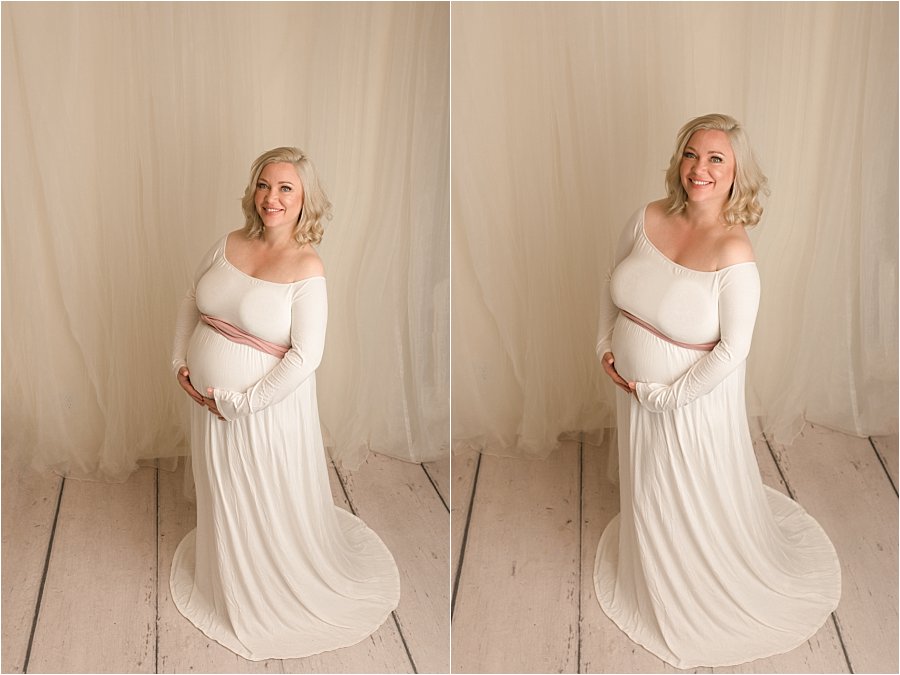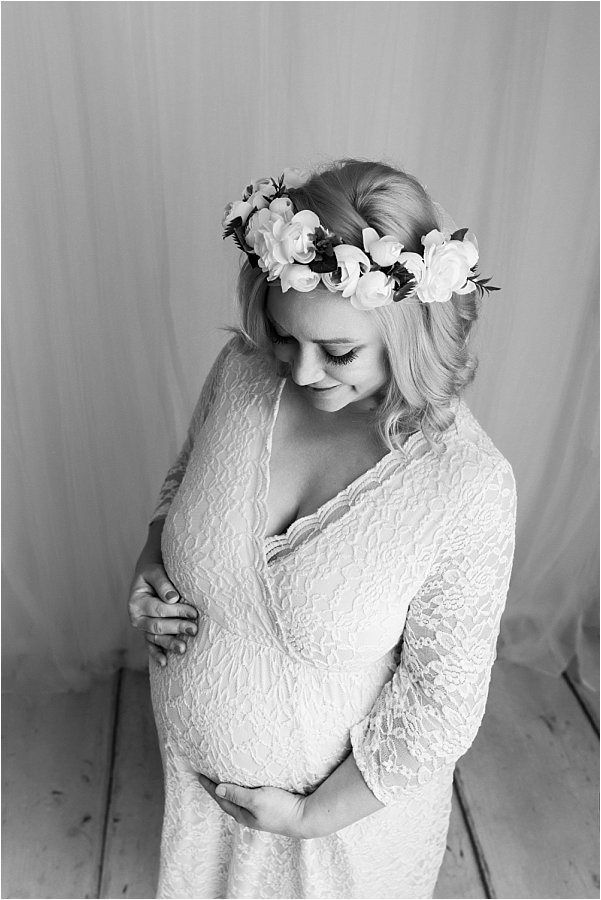 Emily brought a few dresses from Pink Blush, but also borrowed this one from my mama wardrobe. I love providing a wardrobe for my clients so they don't have to purchase something new unless they want to.  You can view my mama wardrobe items by clicking here.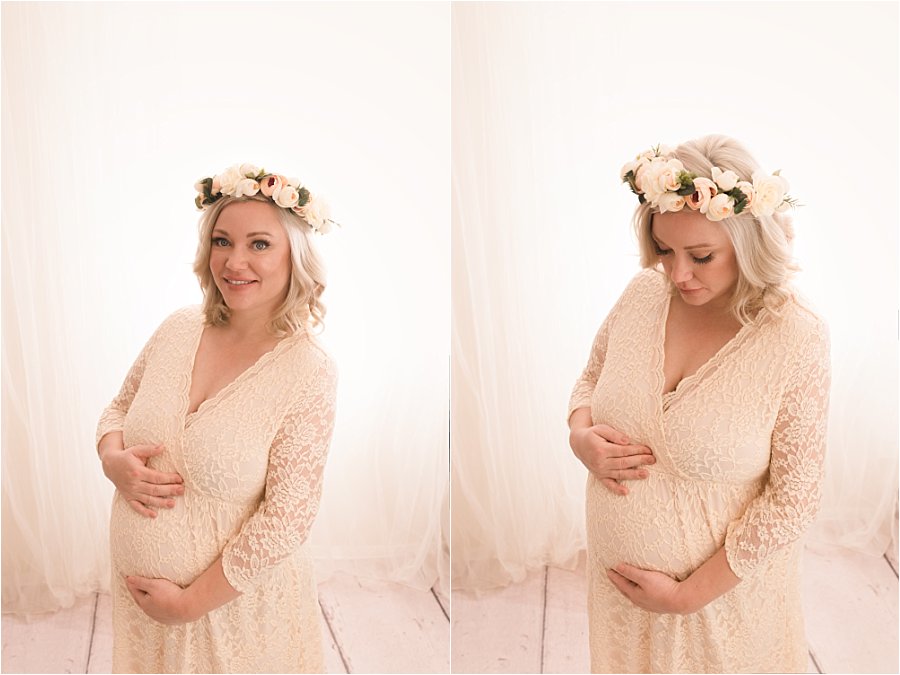 I think these two are my favorite Romantic Airy Maternity Photography Greenville SC from this session.  I love how Emily is looking at Byron with so much respect and love.  And I love how both of them are looking at Wynter Rose with so much joyful anticipation.  I cannot wait to see them hold her in just a few weeks!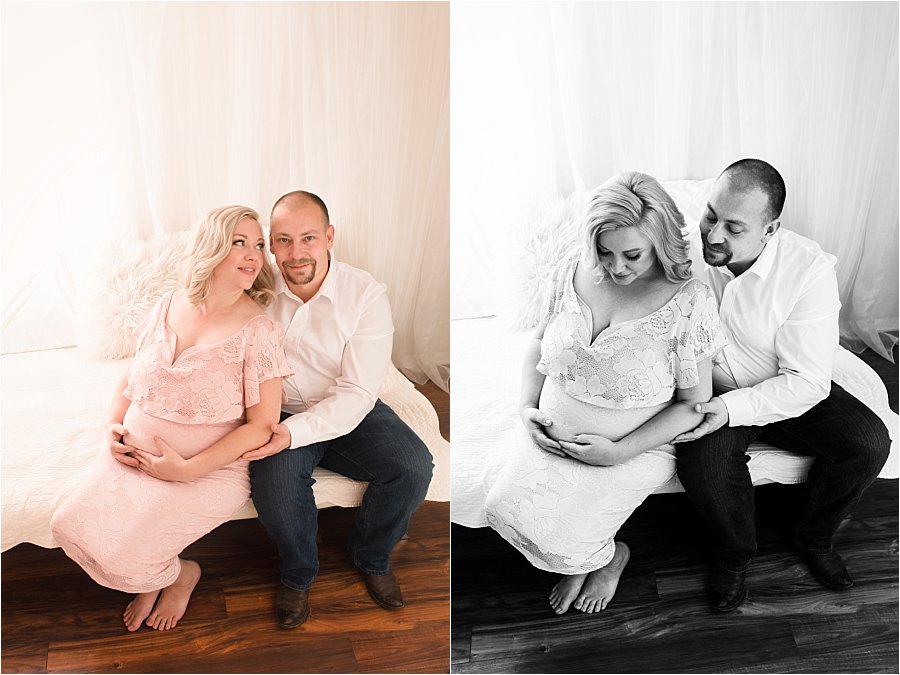 Are you looking for your own maternity photographer with a romantic and airy style?  I would love to be considered!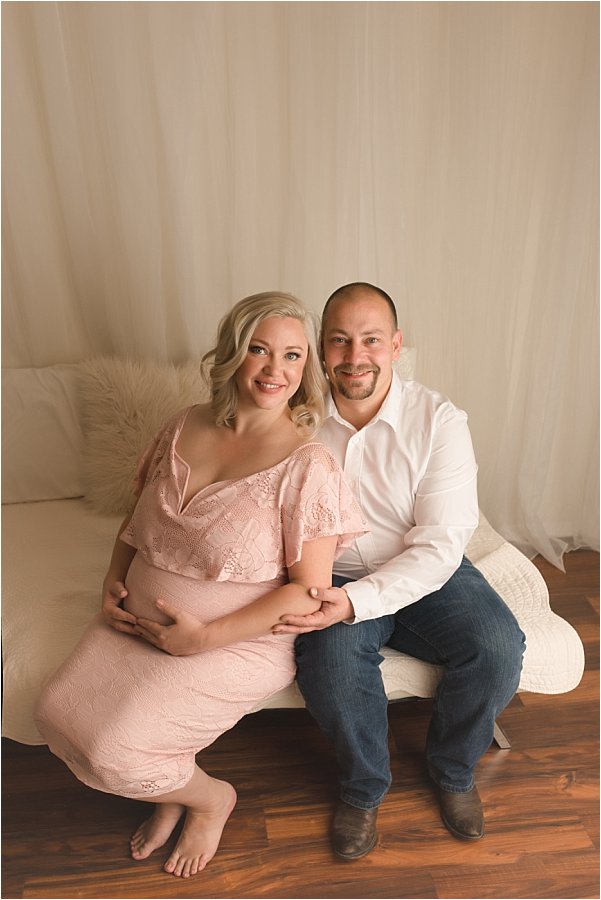 Maternity session fees are waived for all newborn clients, but if you'd prefer to try me out before booking your newborn that's okay too. I apply your maternity session as a credit to your newborn session fee instead.  Contact me today to tell me about your dream session(s) by clicking here.