Simple Timeless Studio Maternity Photos Simpsonville SC
Cassie and Micah were amazing for their Simple Timeless Studio Maternity Photos Simpsonville SC.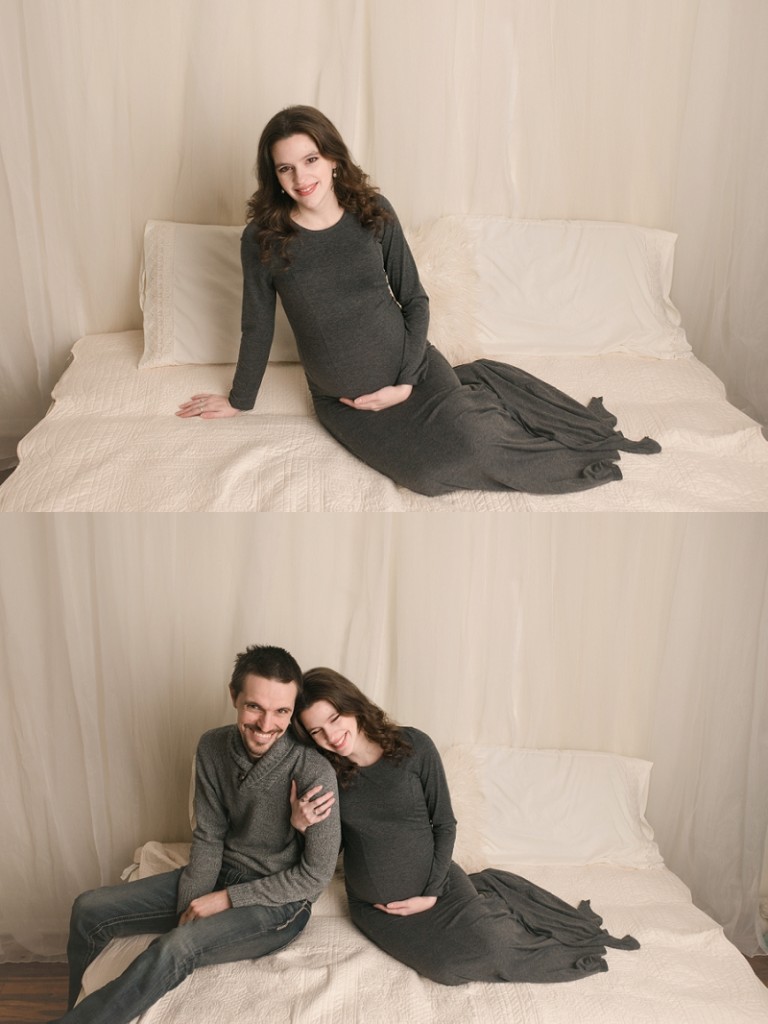 They were my favorite type of client: love to laugh, super laid back, fun, so in love, and beyond excited to meet their sweet baby boy. We had so much fun.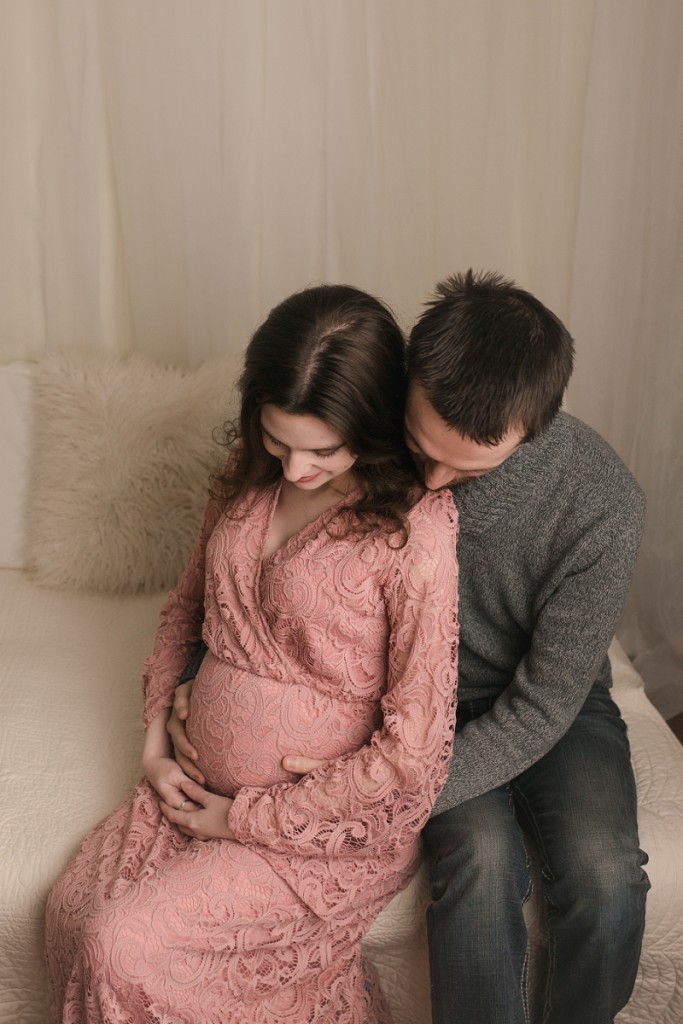 Color or Black and White?  I can't decide on the following image!

Cassie is one of the smallest mamas that I've ever had in the studio.  I was so pleased that this piece in my studio wardrobe fit her with some cleaver use of a safety pins. I stock a wardrobe for mamas from sizes small to 3x.  I want everyone to feel beautiful both during their maternity and their newborn session.  It's one small thing I can do to make session planning a little easier for you.
As she said, her beautiful skin and dark hair gives Cassie an amazing snow white vibe. I really like this beautiful charcoal dress that she brought with her.  There's something about timeless clothing that just highlights the emotion in imagery.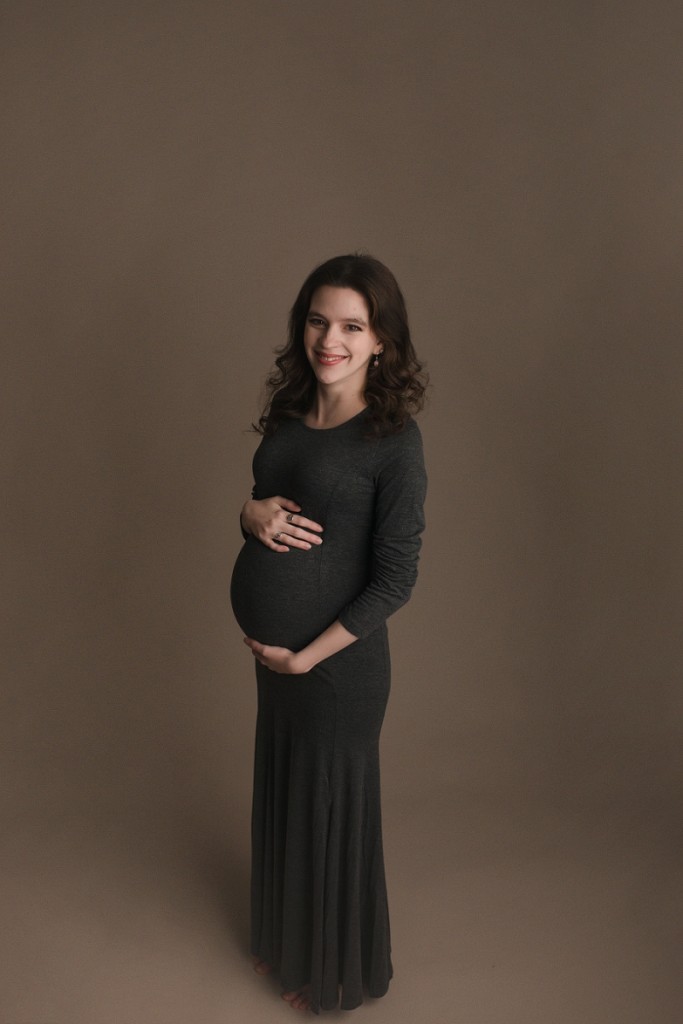 I especially love this image and how it truly gives you a beautiful picture of Cassie and Micah's anticipation and love for their little boy.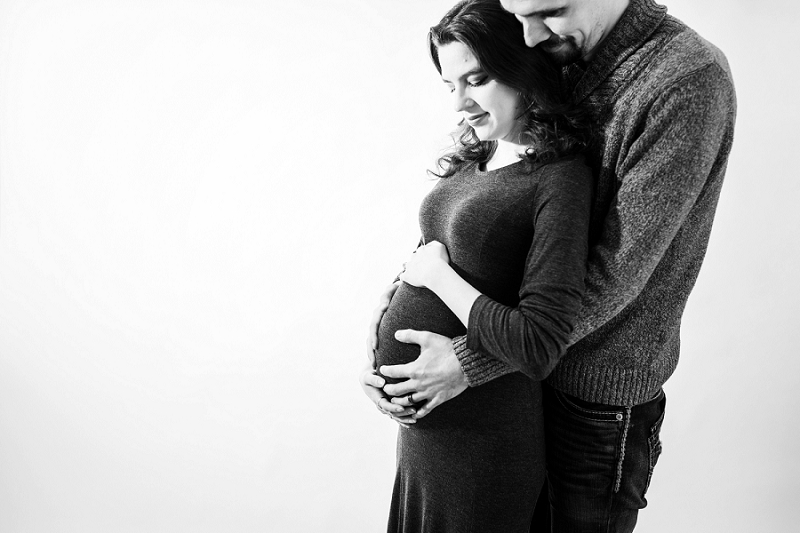 Cassie and Micah, I can't wait to meet your little guy and find out what his name is.  You're going to be amazing parents and I'm so grateful that I get to witness your love multiply into a family.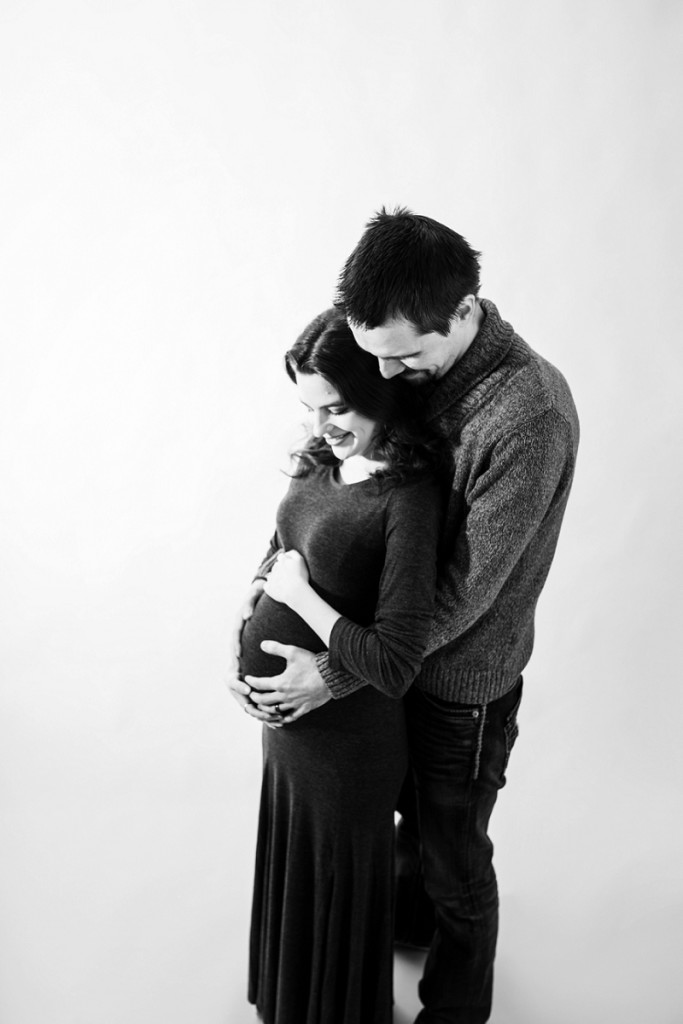 Are you looking to book Simple Timeless Studio Maternity Photos Simpsonville SC?  Our Full Newborn Session includes a complimentary maternity mini session!  Contact me today to learn how to take advantage of this free gift. But if you'd rather try me out with a maternity session, I also allow you to apply your maternity session fee to your full newborn session. I'd love to get to know you before your sweet baby arrives.