Simpsonville Studio Maternity Photographer: The Story of Lindsey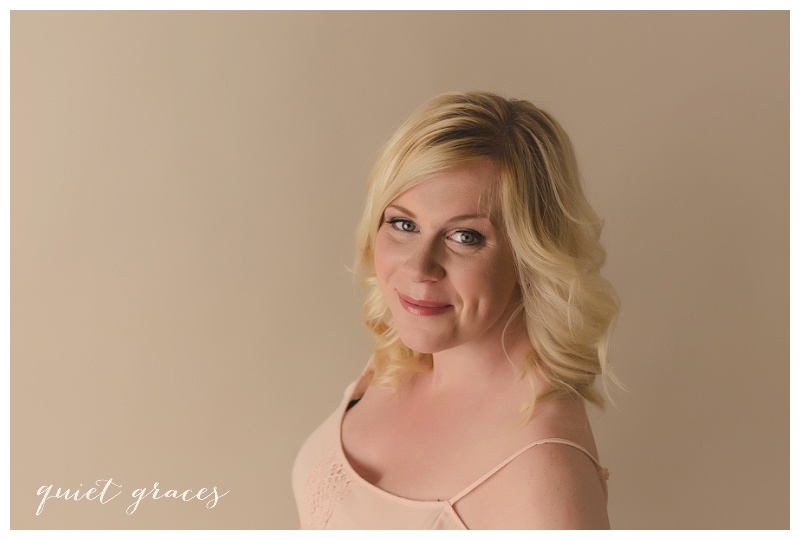 Sometimes mamas amaze me from the very beginning.
Lindsey was one of those mamas.  Her very first email won me over immediately.  Her grateful heart and bubbly personality shone through from the beginning.
Lindsey's baby was a complete miracle. A previous emergency surgery had given her a very small chance to conceive again.  Just as her husband Jason and she had surrendered their hope for another baby….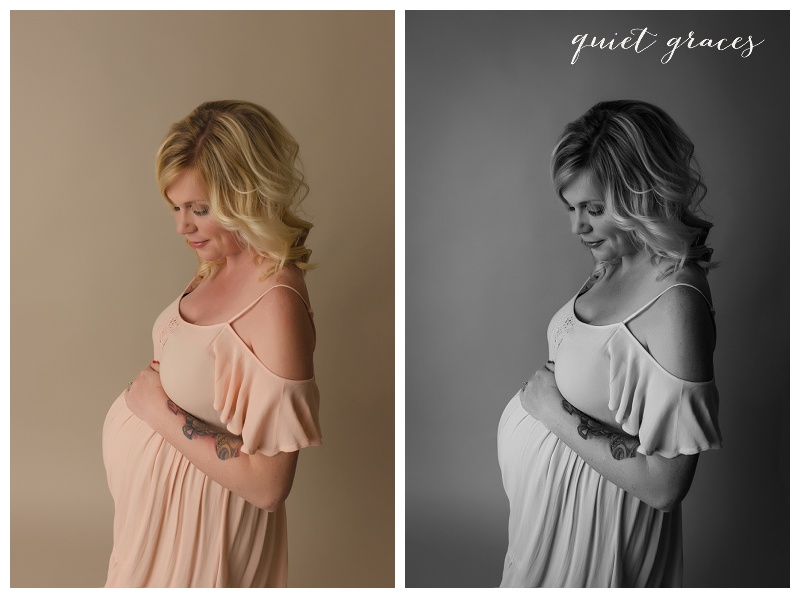 SURPRISE!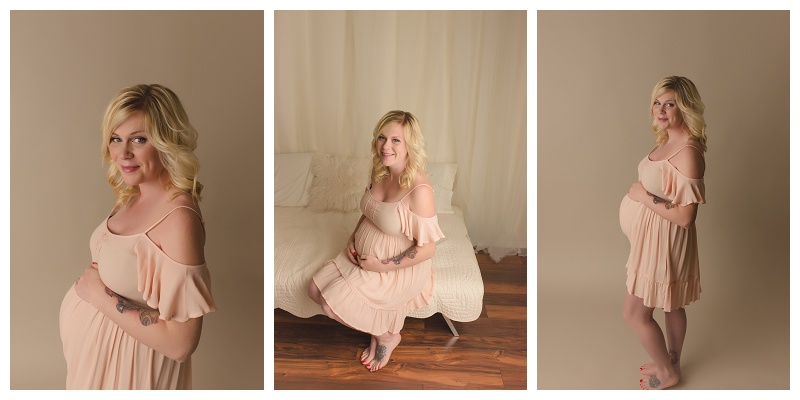 And even better yet, they took the surprise further by keeping the gender a surprise until his/her birth day!  I honestly can't wait to meet s/he and find out.  I love that Lindsey is keeping it a surprise for me even after delivery.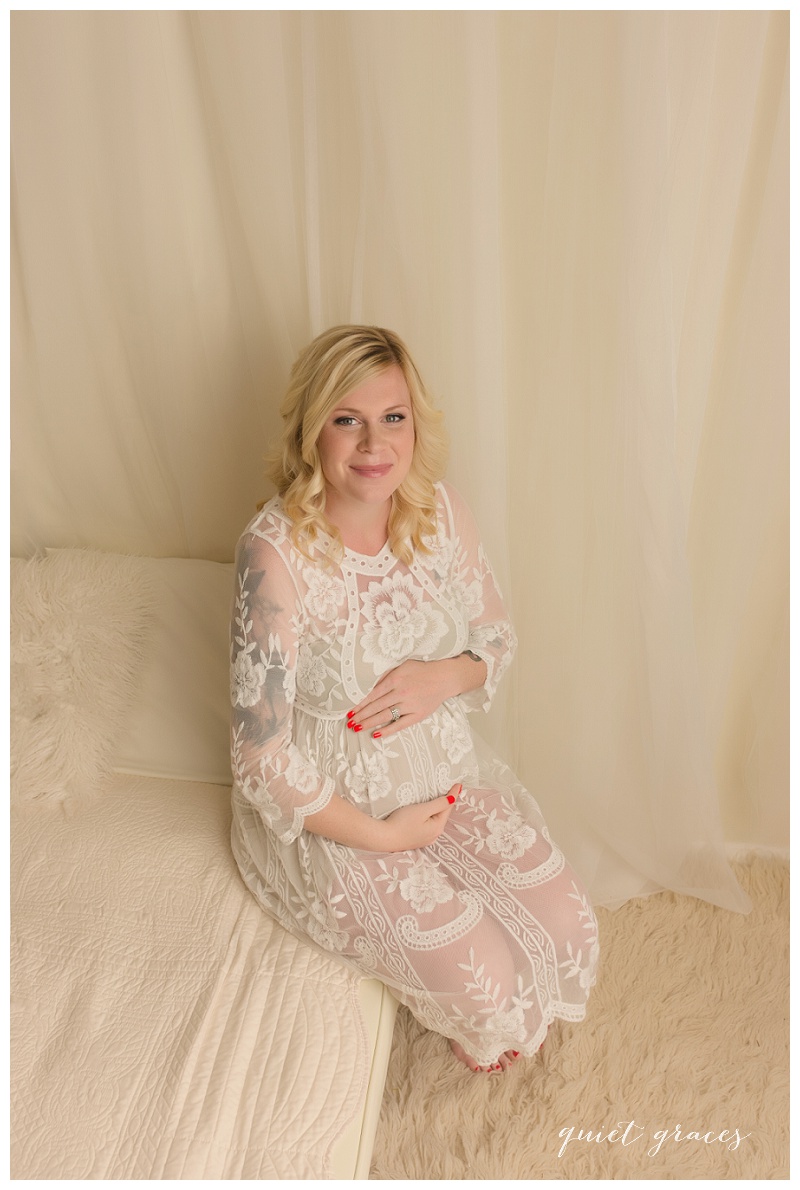 Lindsey chose to add hair and makeup onto her  maternity session and she was overjoyed with her choice.  Katie from Cotton Rouge made Lindsey feel and look so amazing that Jason and Lindsey spontaneously hired a sitter for date that evening!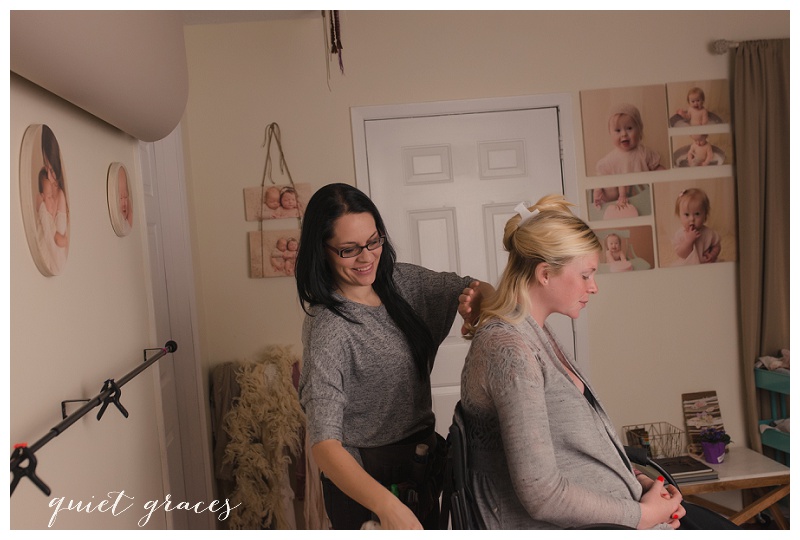 Speaking of Jason and Lindsey, their bond was one of the most beautiful husband and wife relationships I have witnessed in the studio.  When Jason brought the boys into the studio Lindsey pretty much glowed.  He made her smile and blossom into the most beautiful version of herself right in front of my eyes.  I couldn't believe it.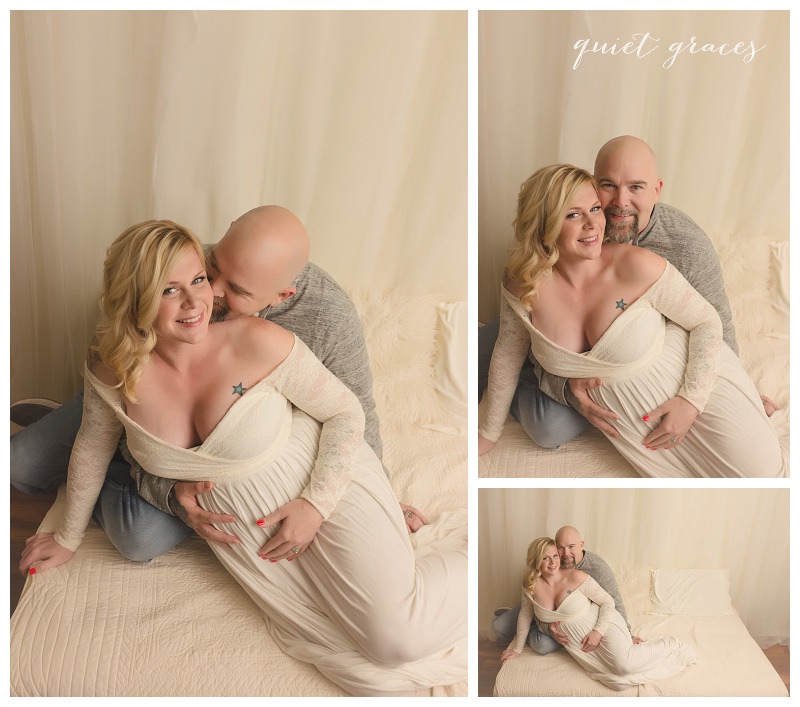 And their boys… ah Sawyer and Cole.  These little love bugs were adorable.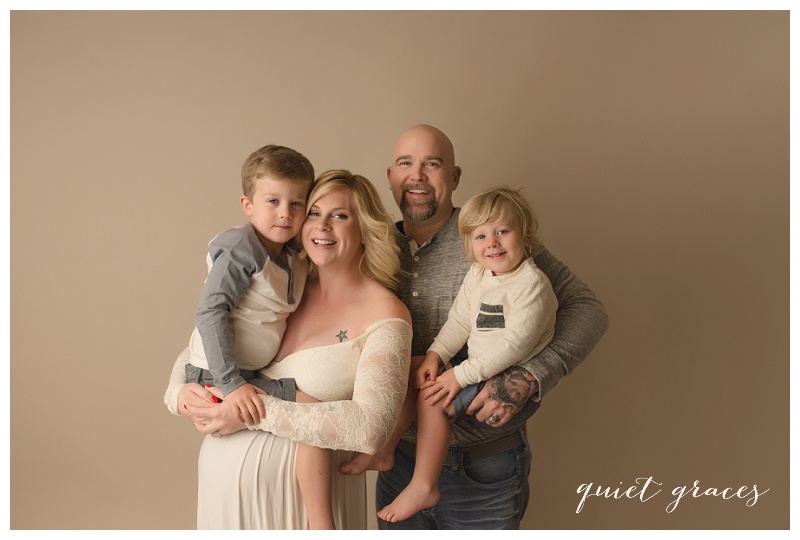 Sawyer at two was the most obedient two year old I've ever had in the studio.  Although he did get a little flustered as his attention span waned, we almost always got the shot with Sawyer in the first couple of frames.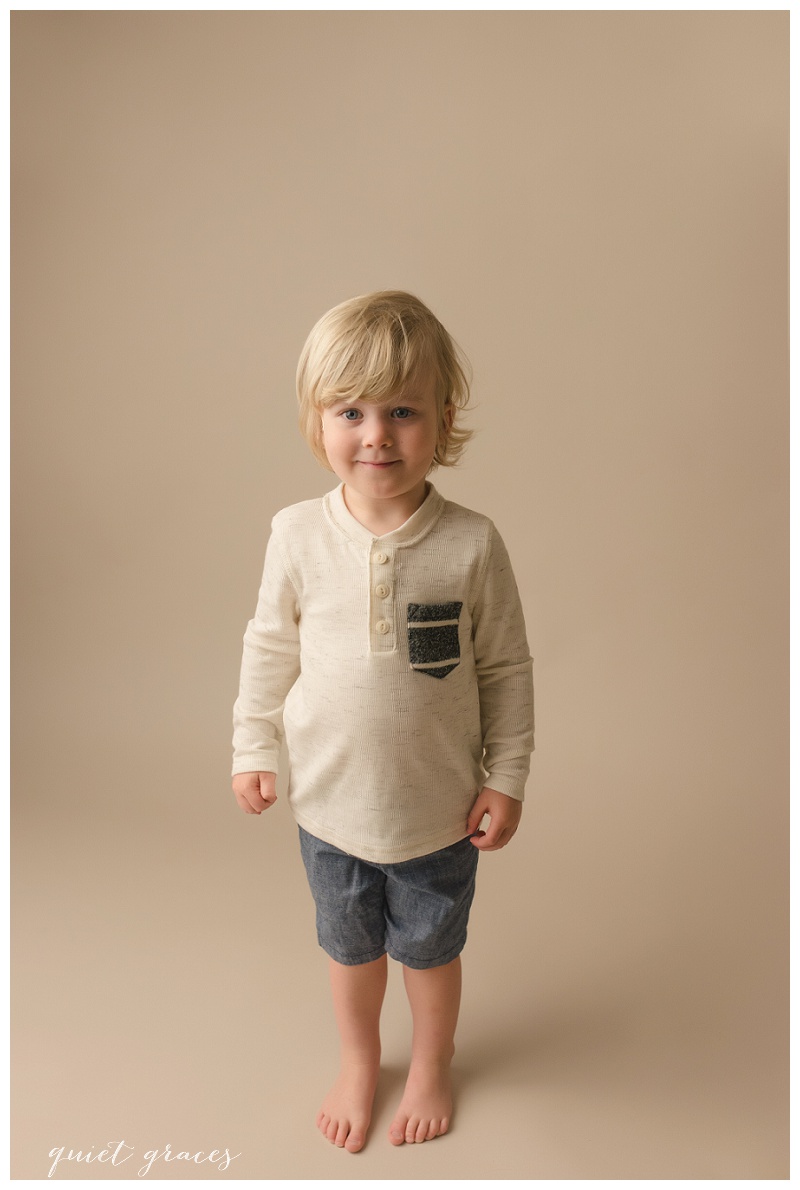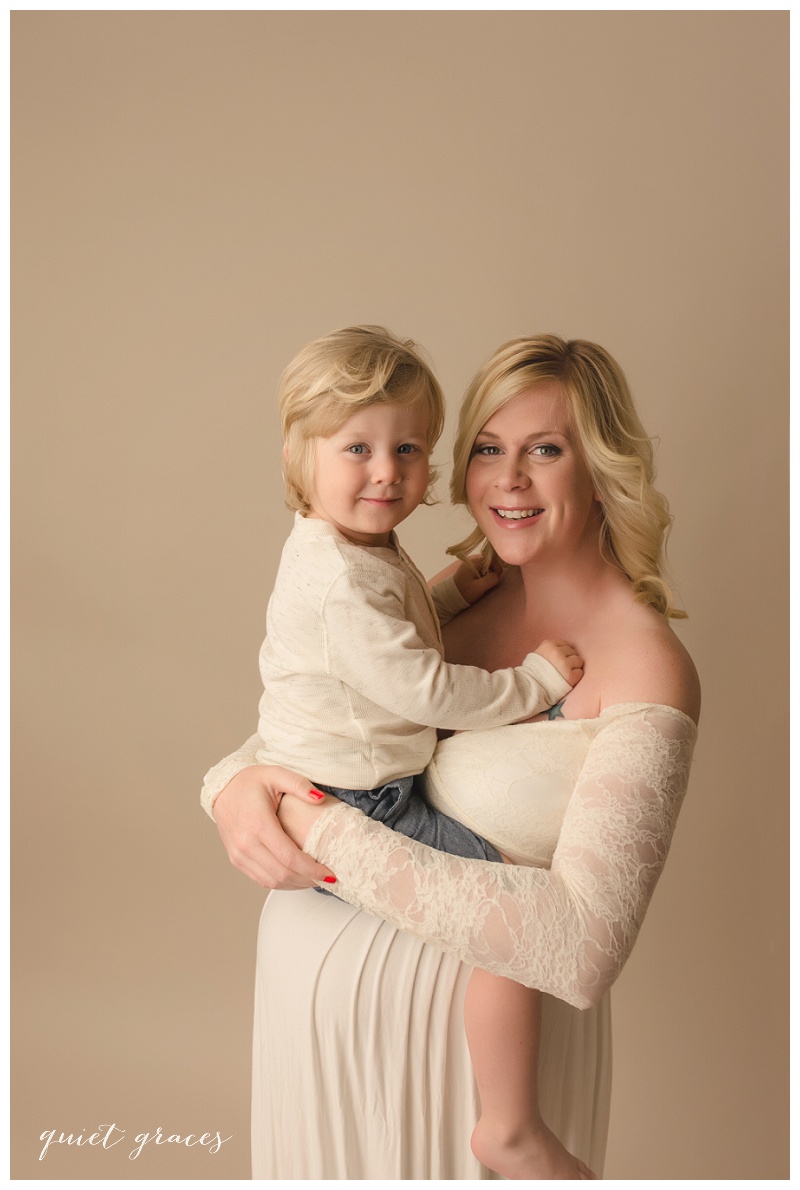 Cole is Lindsey's adventurous dare devil.  His personality shined immediately.  I'm not sure we got a single classic smile at all, but that's okay because we captured his mischievous personality to the fullest.  I loved it.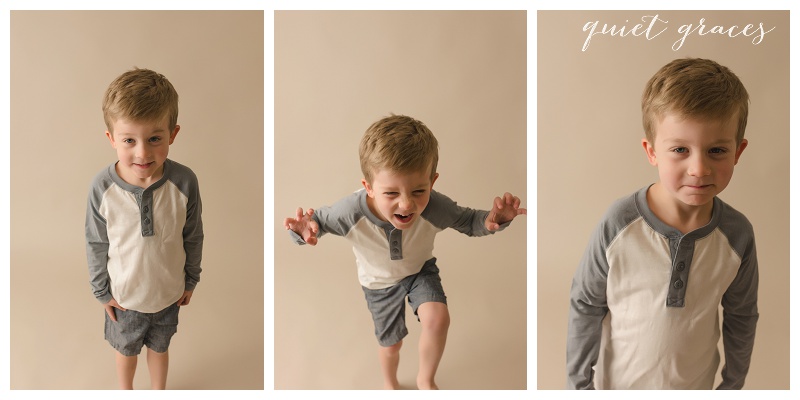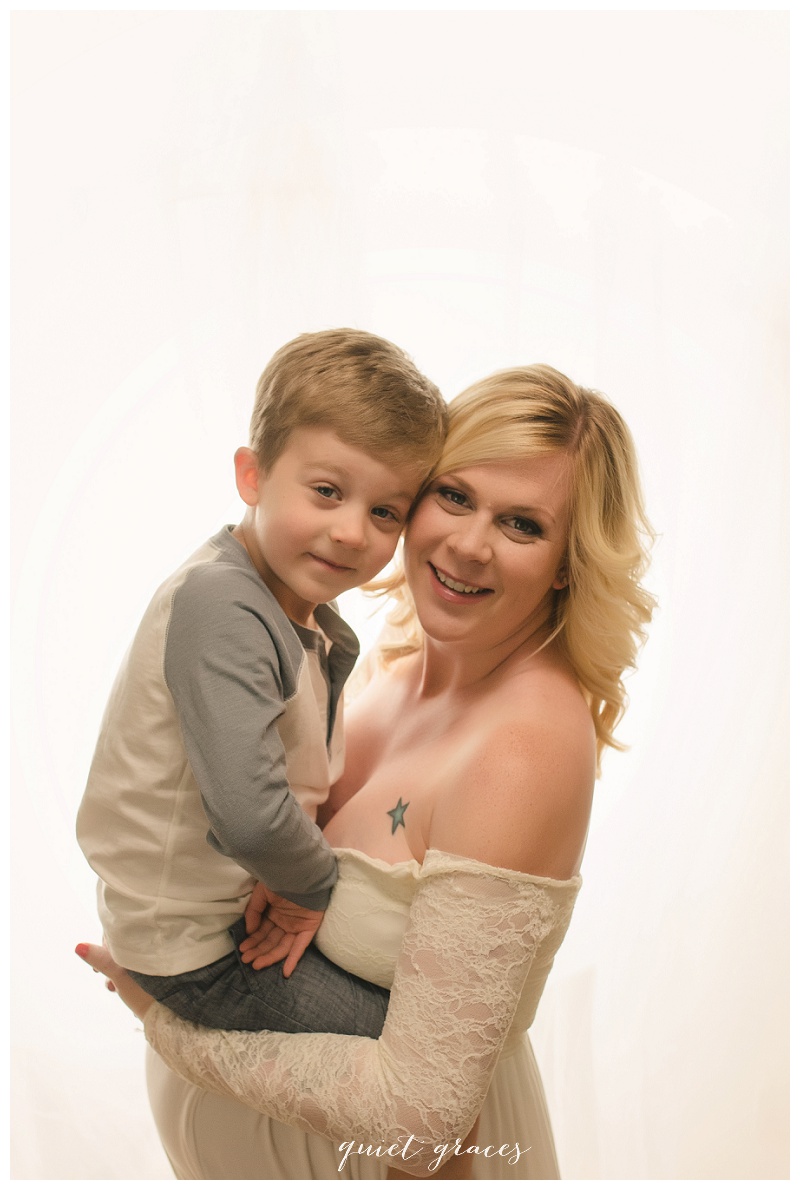 Lindsey, I can't wait to meet your surprise miracle.  Thank you so much for trusting me with your memories.