Studio Maternity Pictures Greenville SC
C came to the studio for her maternity session with her twin girls S & K.  Her twins are exactly the same age as mine and these girls were just as silly.  There was lots of tickling, giggling, and girly foolishness.  Which was a good thing, because C's baby is a little girl as well!
They absolutely loved seeing their mama wear the "princess wedding dress" from Sew Trendy Accessories.  This gown is a part of the Quiet Graces Mama Wardrobe, available for use by both expecting and new mamas in the studio.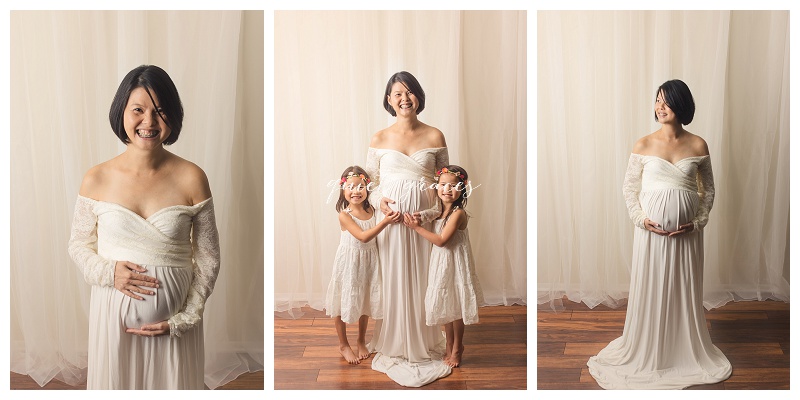 C waited a long time for this new baby.  This dream baby was prayed over a for many years as she patiently waited for the Lord to answer.  And He did answer, as always, in His own time.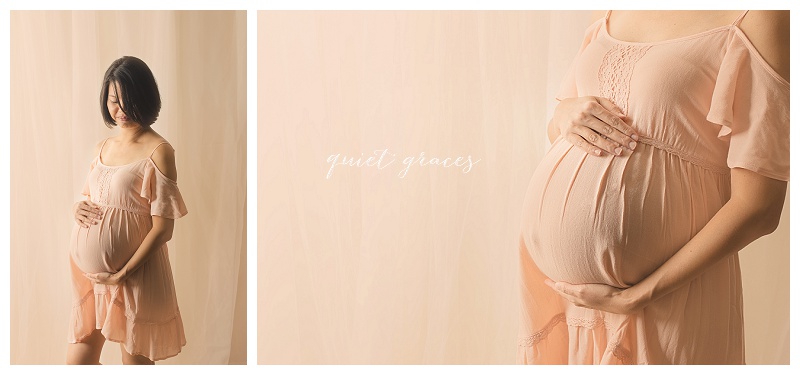 My favorite part of working with this family was receiving a personal email from C's husband after each session just thanking me for seeing the beauty in his precious girls.  It just about melted my heart both times!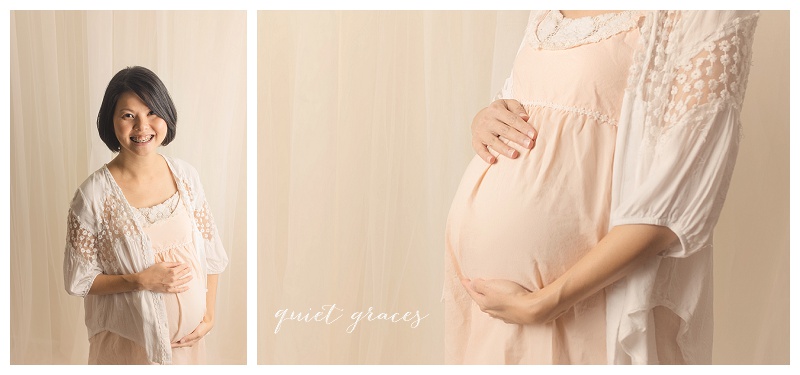 I can't wait to meet baby E in the studio soon!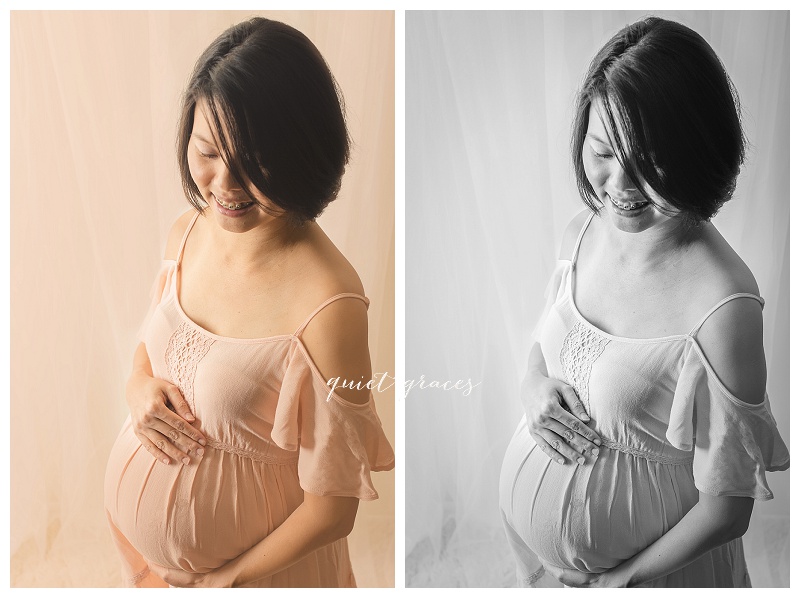 Wanting to book a maternity & newborn session in 2015 or early 2106?  Contact me today and mention this post for a special double session rate just for blog readers 🙂