Studio Maternity Portraits Greenville SC
Meet Nivya who came to me for Studio Maternity Portraits Greenville SC.  I love doing maternity mini sessions for a couple before their Greenville SC Newborn photos.  It helps me get to know them a little as well as lets clients get to know my studio location and space before baby arrives.  I love doing these so much that I waive the session fee for my newborn clients!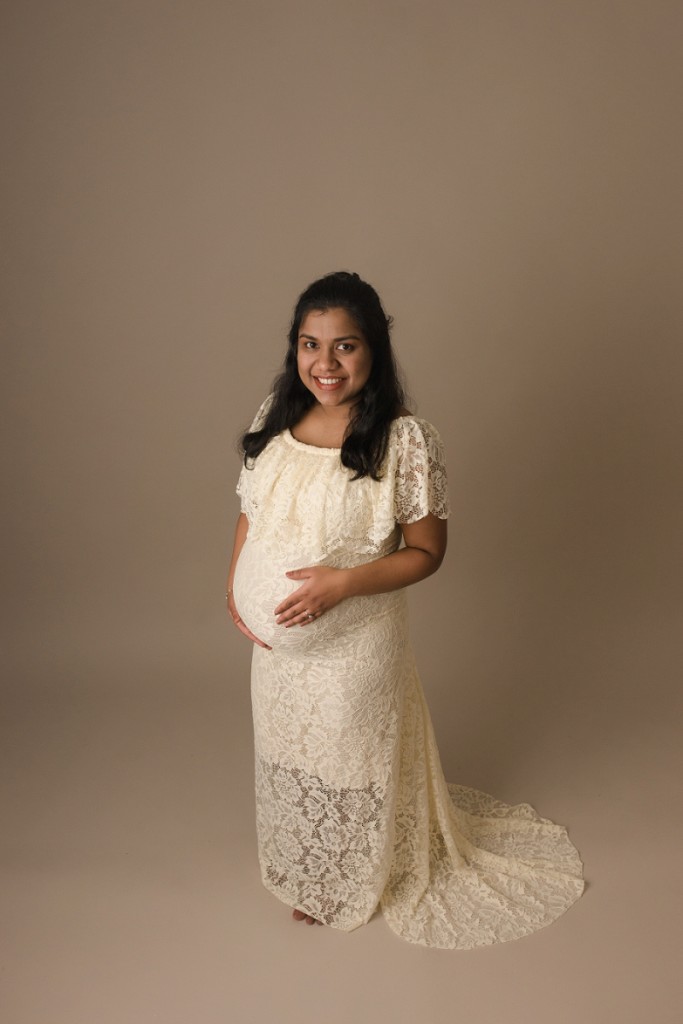 Nivya and Bejoy were an absolutely joy to photograph. They booked their newborn last minute and were totally on board to snag my last available session time before their little girl arrived.  Even when it was just a few days away.  

What I loved most about this session is how much Nivya and Bejoy made each other laugh.  Just looking at each other would cause explosions of giggles.  It's so clear that their family culture includes so much laughter.  And, truly, laughter will make their baby grow stronger than they can imagine. Laughter is the gift that just keeps on giving.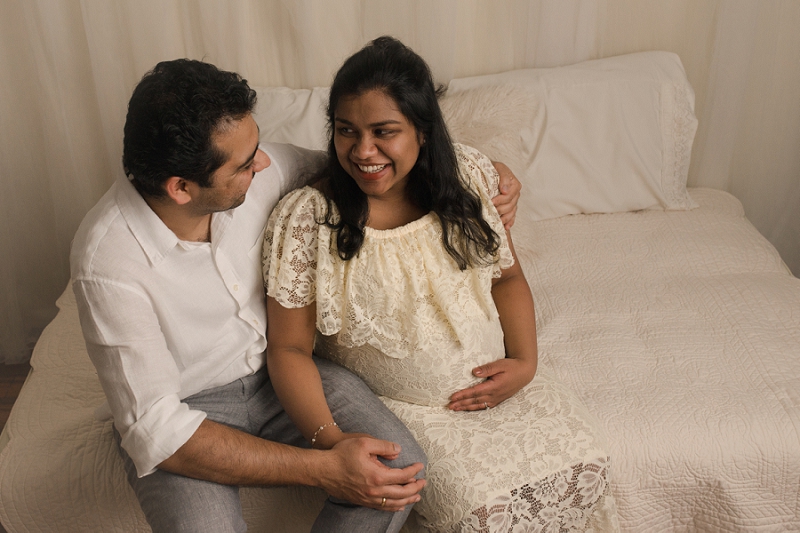 Nivya brought a couple of gowns with her for this session (which I love!), but I also stock a full maternity wardrobe which you can view by clicking here. Wearing something simple and neutral highlights your anticipation, but many moms also bring some more modern and stylish pieces to their maternity session.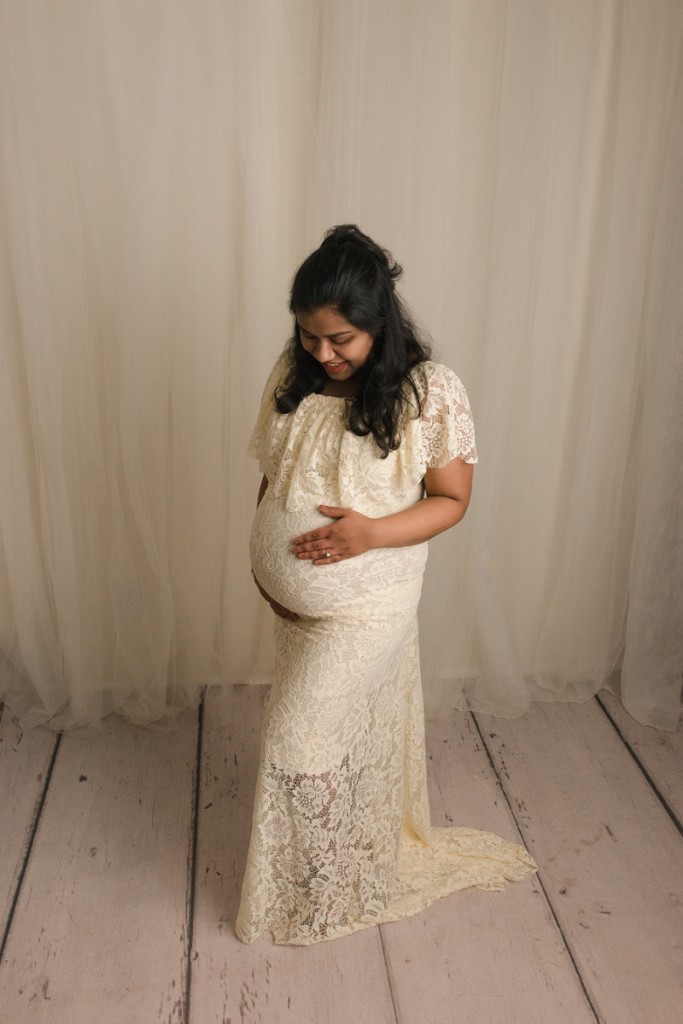 I particularly loved how this gown hugs her growing baby girl!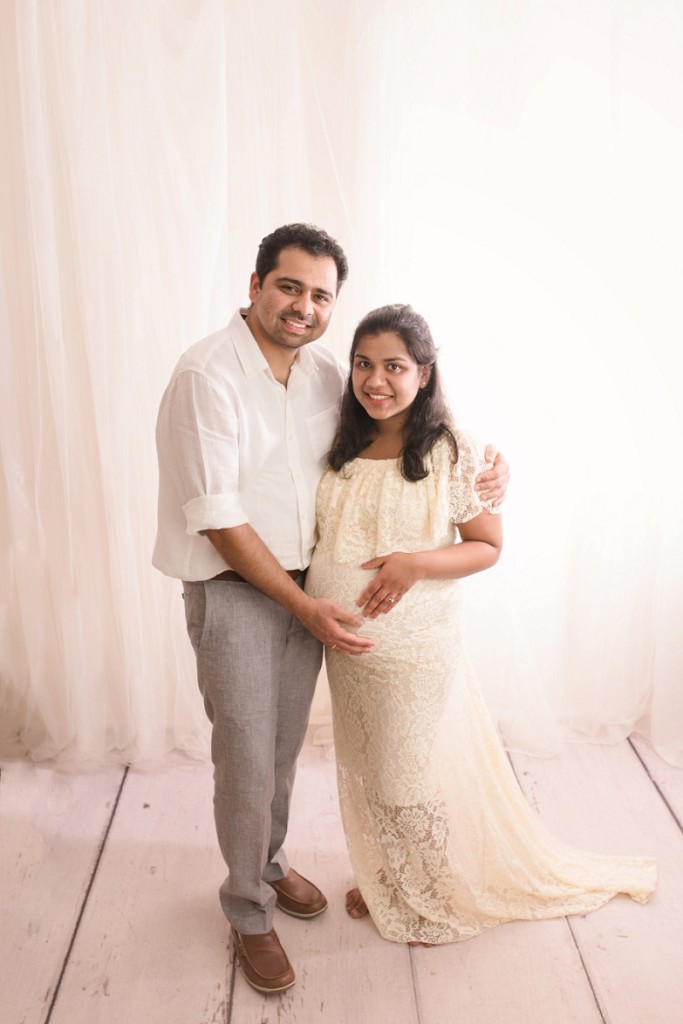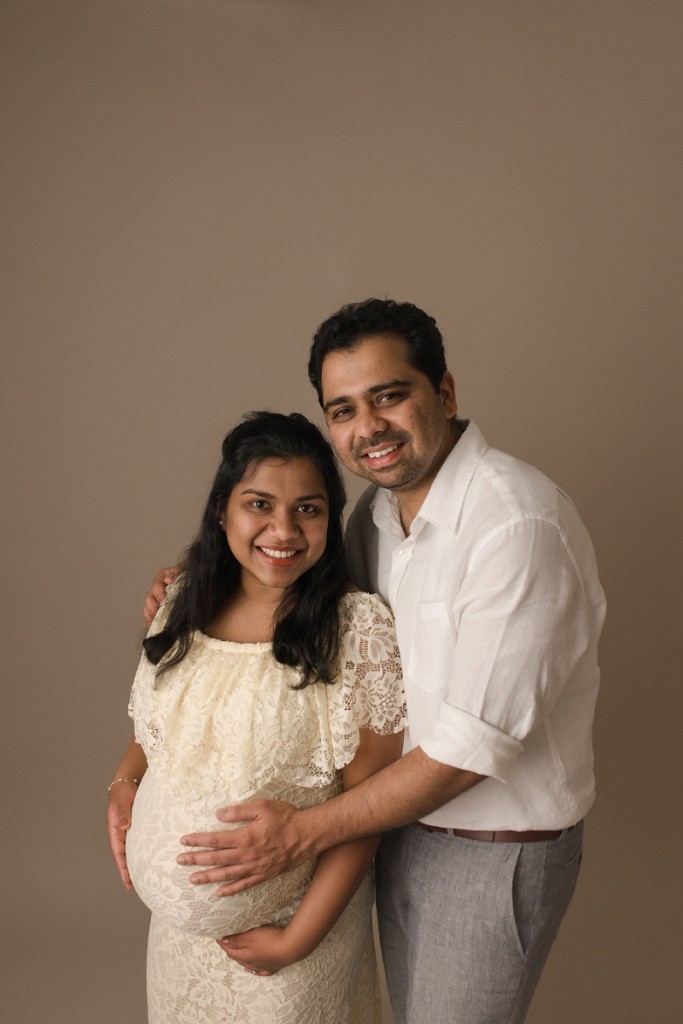 Nivya and Bejoy, I can't wait to meet your sweet little girl in your newborn session!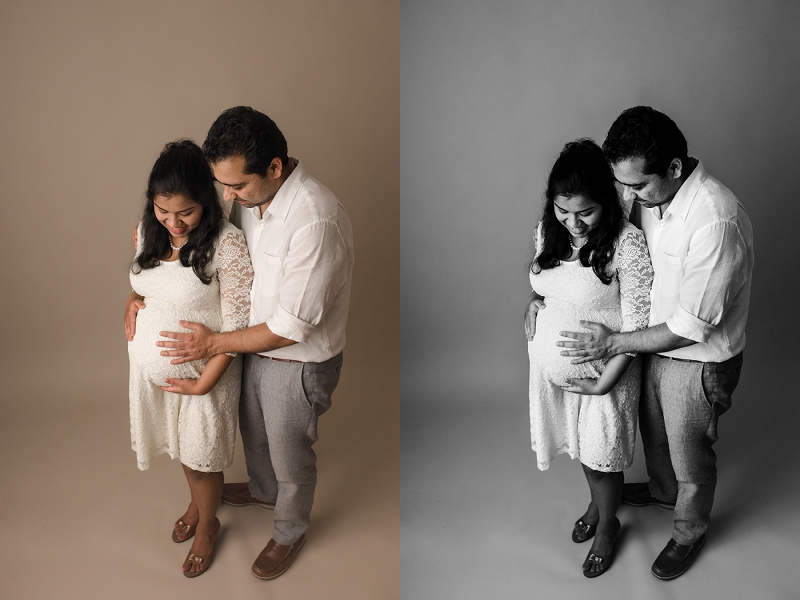 Are you looking to book your own Studio Maternity Portraits Greenville SC?  I'd love to hear about the session of your dreams and help it come true! Your maternity session fee is waived when you book a newborn session. Drop me a note by clicking here. I look forward to hearing from you!