Winter Wonderland Maternity Pictures Greenville SC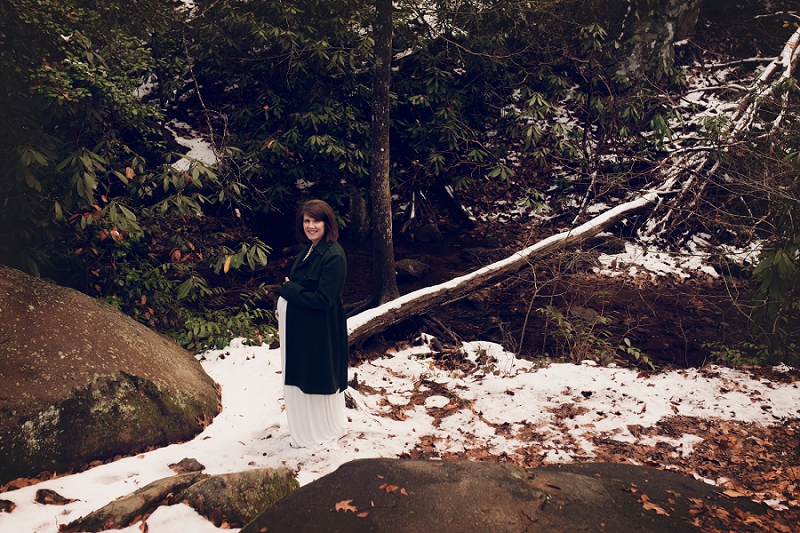 We scheduled Kate's maternity session about one month in advance.  She was excited about cooler weather as she runs hot so we chose December 9.  It's South Carolina so we never expected Winter Wonderland Maternity Pictures Greenville SC!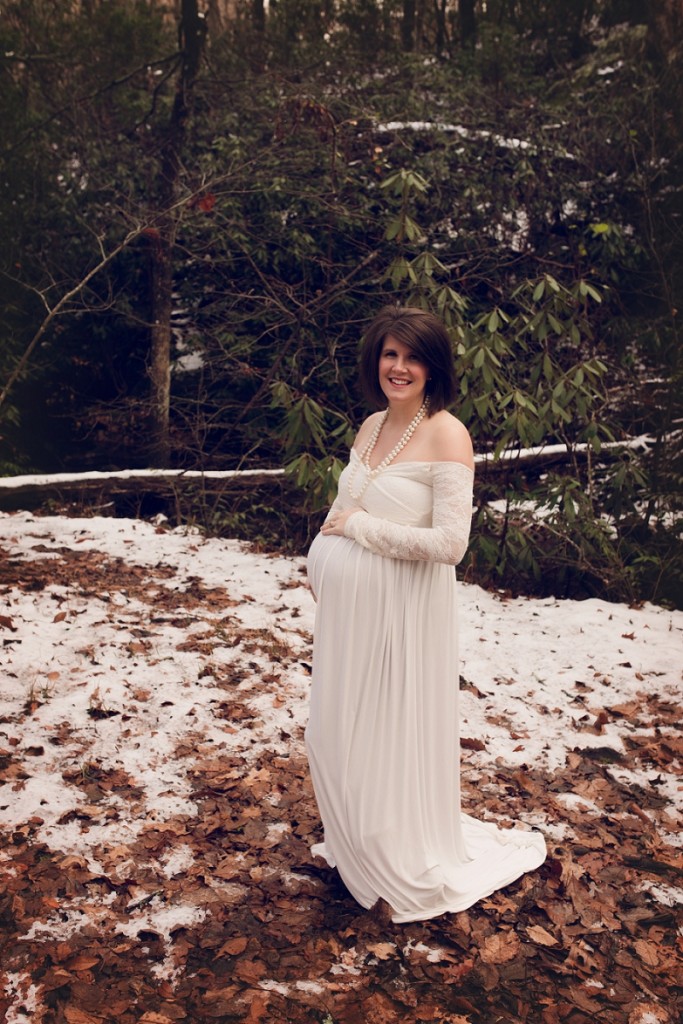 When the unexpected snow came on December 8, Kate messaged me to say that she would totally be up for snow pictures if I was.  I was delighted!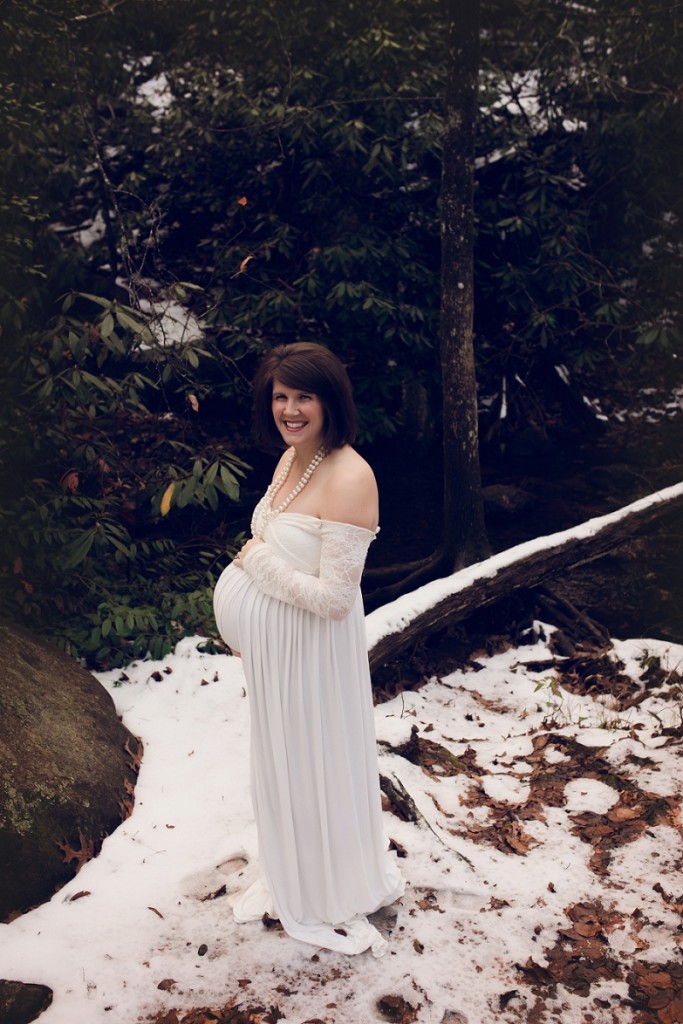 The roads were clear so we headed out to Paris Mountain State Park to enjoy a little adventure.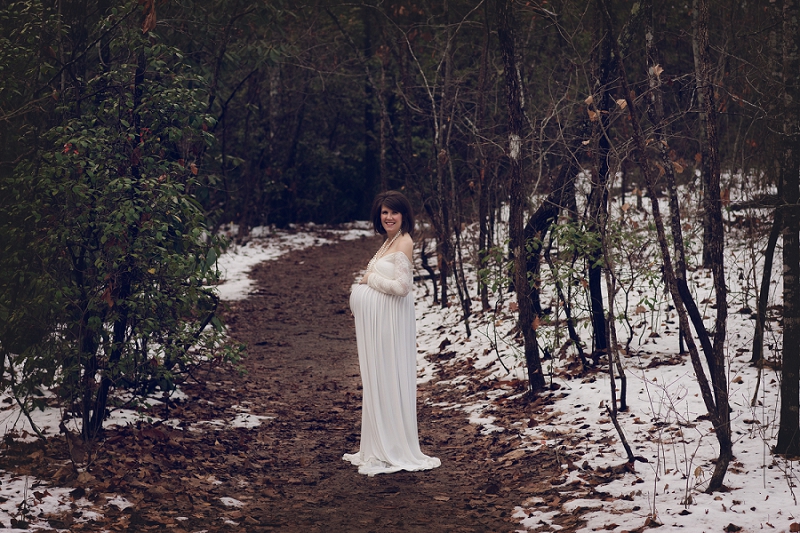 Kate chose this pretty gown from my Mama Wardrobe and I brought along my own wool coat and a silk blanket just in case it got a little cool for Kate.  I have to say that this was the first maternity session I've shot where mama wore both snow boots and pearls!  It was so much fun.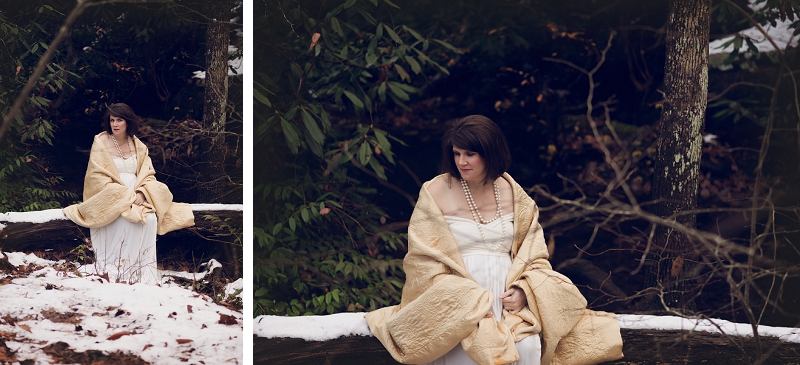 This little spot at Paris Mountain is my favorite for intimate maternity portraits.  I love the lush dark foliage, the beautiful rocks, and the leading lines from the path and fallen trees. These things make such a dramatic backdrop for a maternity session.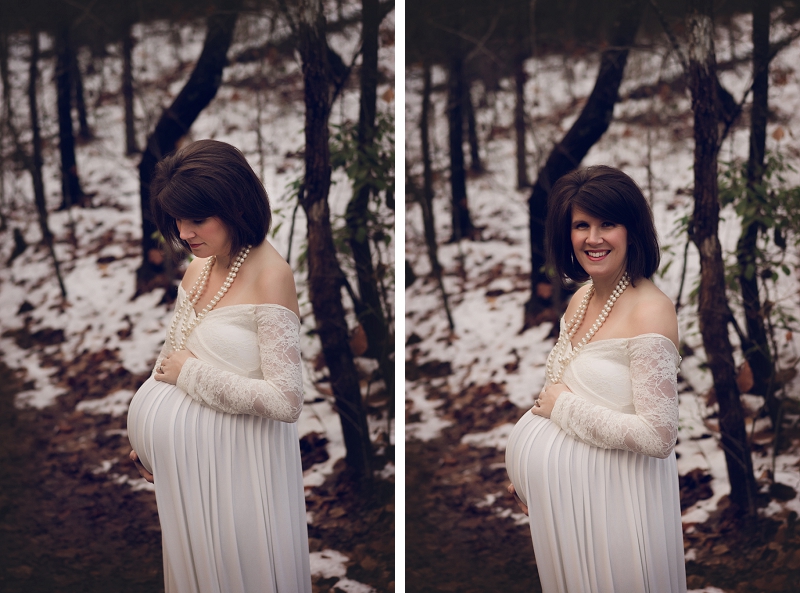 However, my favorite shots are always details. Hands so tenderly protecting a beautiful new person.  The slow waiting for joy to unfold in it's time is the most beautiful season to me.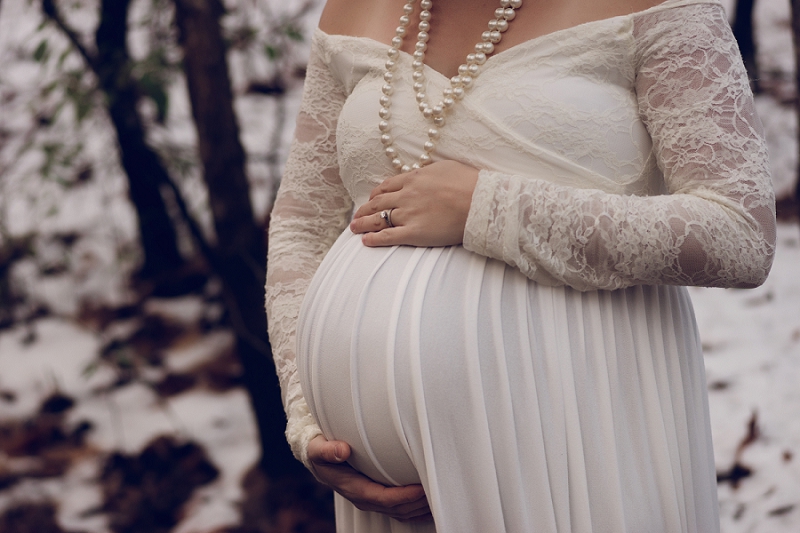 Kate, I know this is baby number four.  I know that your are simultaneously excited and simultaneously a fourth time mama who knows what's coming.  Take the time to celebrate.  Make yourself slow down a bit and enjoy this little miracle.  As you and I both know, babies don't keep.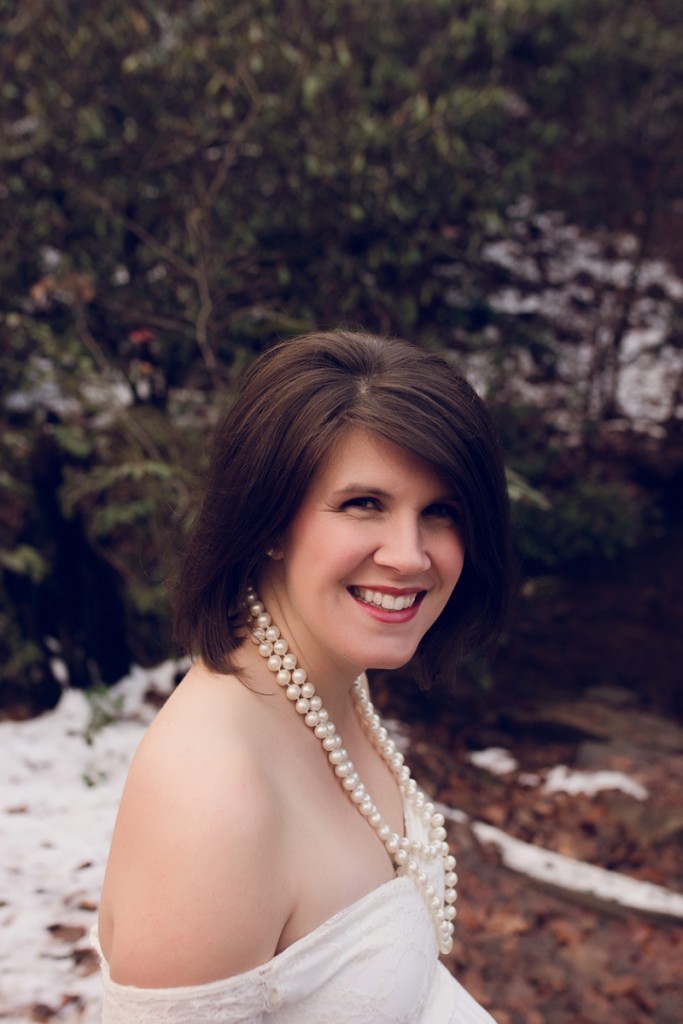 Interested in booking your own intimate maternity session?  I can't promise Winter Wonderland Maternity Pictures Greenville SC, but I know that together we'll create beautiful memories of your anticipation and joy.  I would love to create fine art with you.  Click here to find out about working with me.