Classic Timeless Simple Newborn Photography Simpsonville SC
Creating Classic Timeless Simple Newborn Photography Simpsonville SC makes my heart sing.  A cream blanket, a black blanket, a cream curtained wall, and a prop nest with a set of earthy browns will perfectly highlight the simple yet divine beauty of your sweet little one. Greyson was perfectly sleepy for his session and we were able to create simple timeless magic to record all of his beauty.  Click below to watch the session slideshow or continue scrolling through this post to see some of my very favorites.
My favorite images from Greyson's session are these family images.  So often parents (especially new mamas) are fearful of being in the images. Your body has just created a little human and the shape of it has changed dramatically.  I know this feeling well.  I work hard to create images that minimize the temporary change in your body and showcase the love and beauty of your new family.  In fact, I'm 5′ 9″ and use a 3 step ladder to get to best angles possible. Greyson will always know how much his parents loved him from the very start.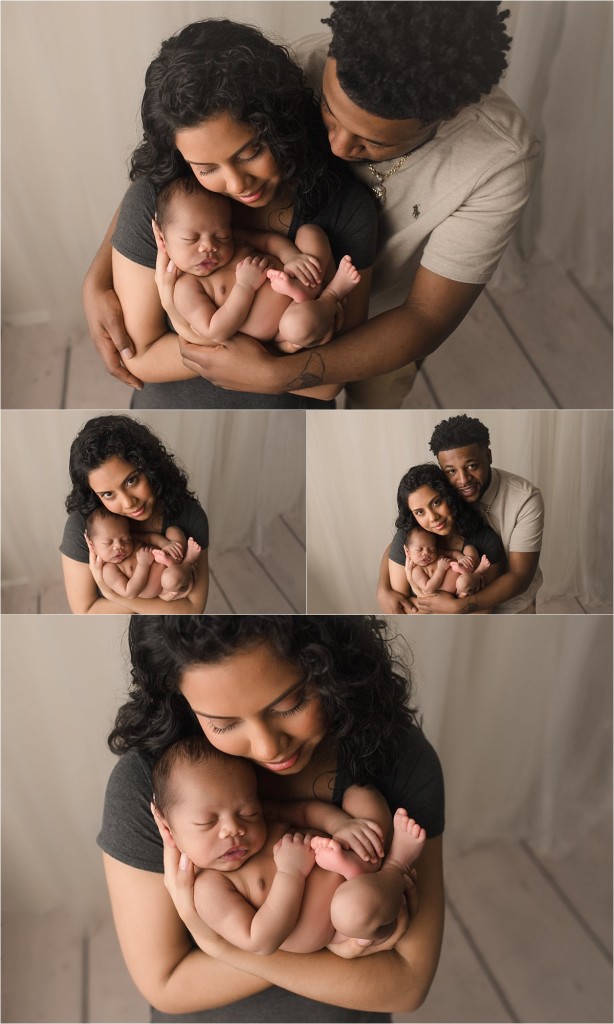 All images in my sessions are provided in both color and monochrome (black and white).  Most often the clear favorite is the color image, but I can't choose a favorite in many of Greyson images! Which do you like best? Color or black and white?
Daddy swooping in with the hairbrush made my heart explode and Greyson laugh out loud!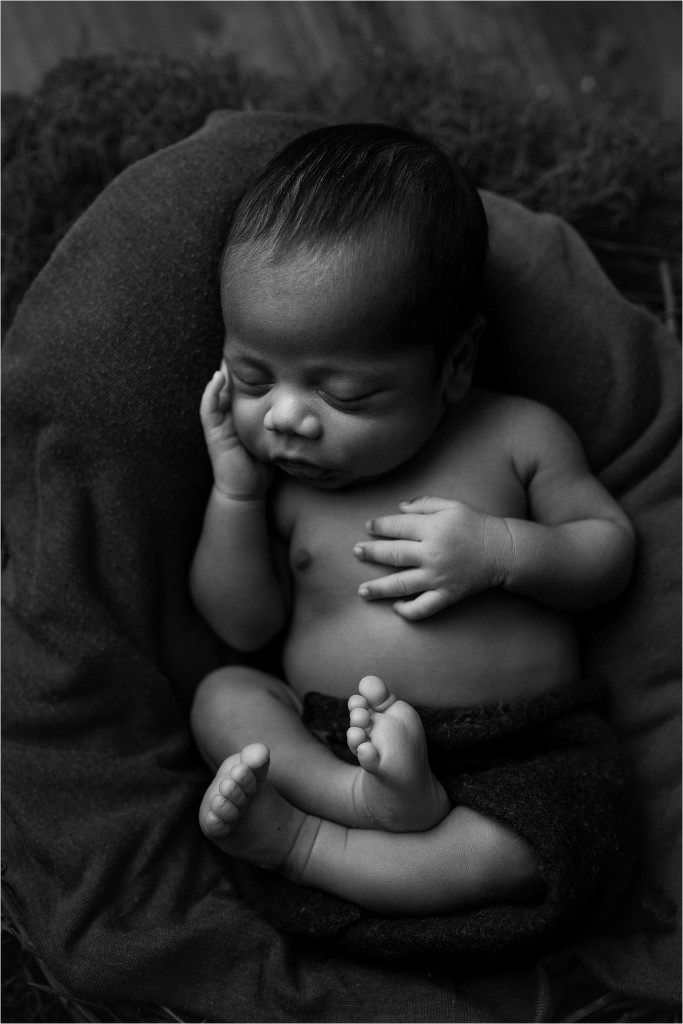 Are you looking to capture the beauty of your sweet newborn in photography?  I'd love to create Classic Timeless Simple Newborn Photography Simpsonville SC for your family.  Start telling me about your dream session, but dropping me a line ( <— Click here). I can't wait to hear about your baby and help you remember every tiny, gorgeous, simple detail.