Newborn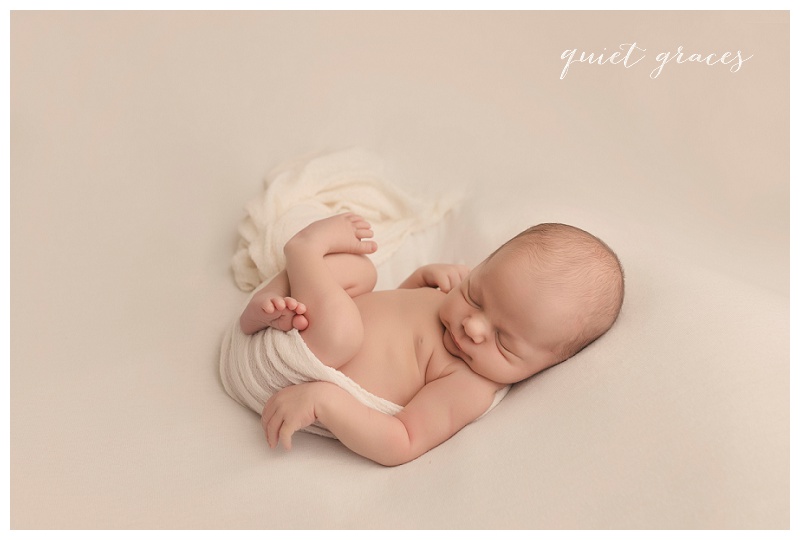 If I could tell you all the sorrow and the joy in sweet baby Jude's story, I would have to write a novel. This baby boy was desperately hoped for and celebrated with a joy you could slice up like the finest wedding cake.  Jude is a miracle hoped for and loved beyond measure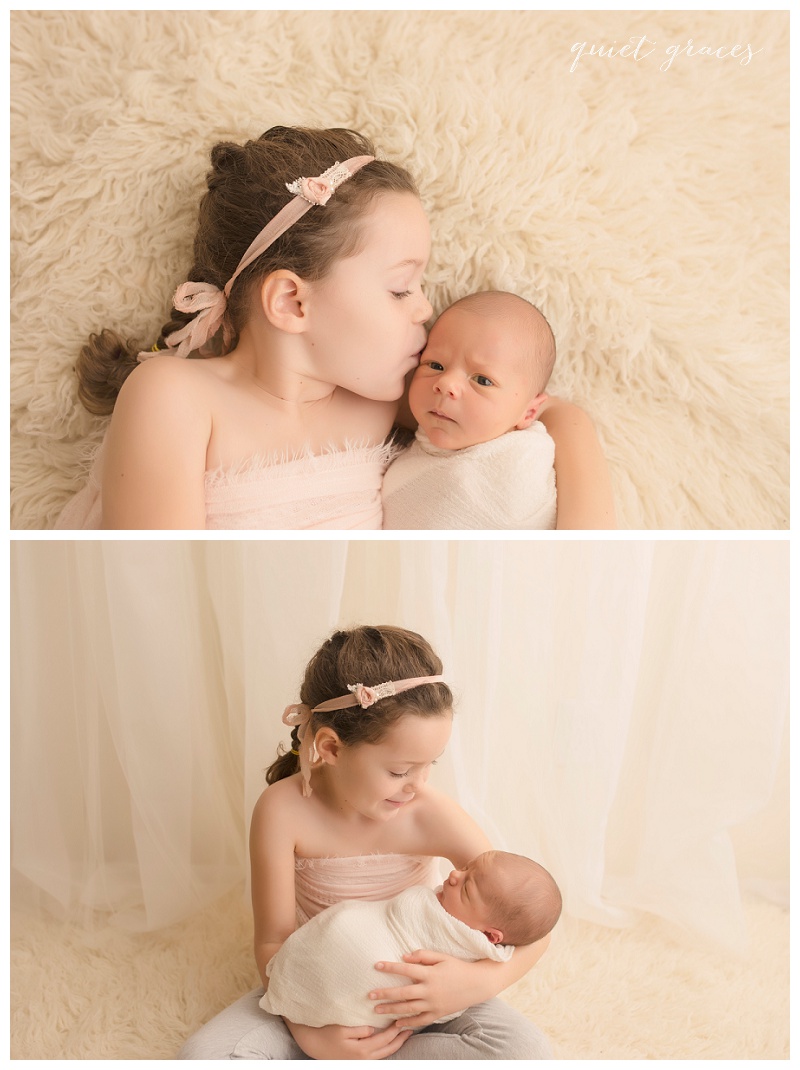 Mrs. Reagan is the sweetest big sister. At 5 years old, she will always remember the day Jude came home.  She's also an amazing helper for her sweet mama. I can't wait to see how Jude and Reagan's relationship will grow over the years.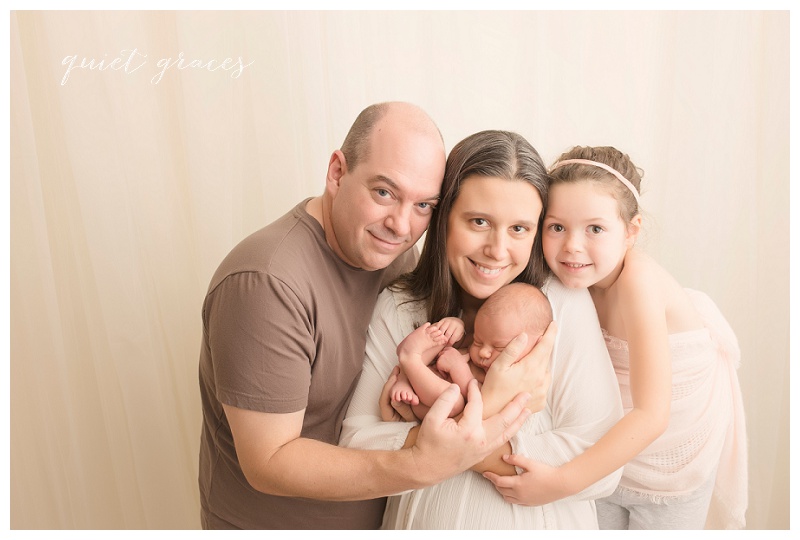 Since Jude was born right before Christmas mama brought this sweet sleigh and Christmas pajamas for Reagan.  I added in this sweet sweater romper for Jude and some trimming from a local tree farm. I'm super happy with how this Christmas set up turned out for them.
I couldn't resist toning down the Christmas theme to a little more rustic woodland scene with this antique bread bowl and more use of the greenery.
And this grumpy face followed by the tinest of smirks… oh, newborn expressions are my favorite!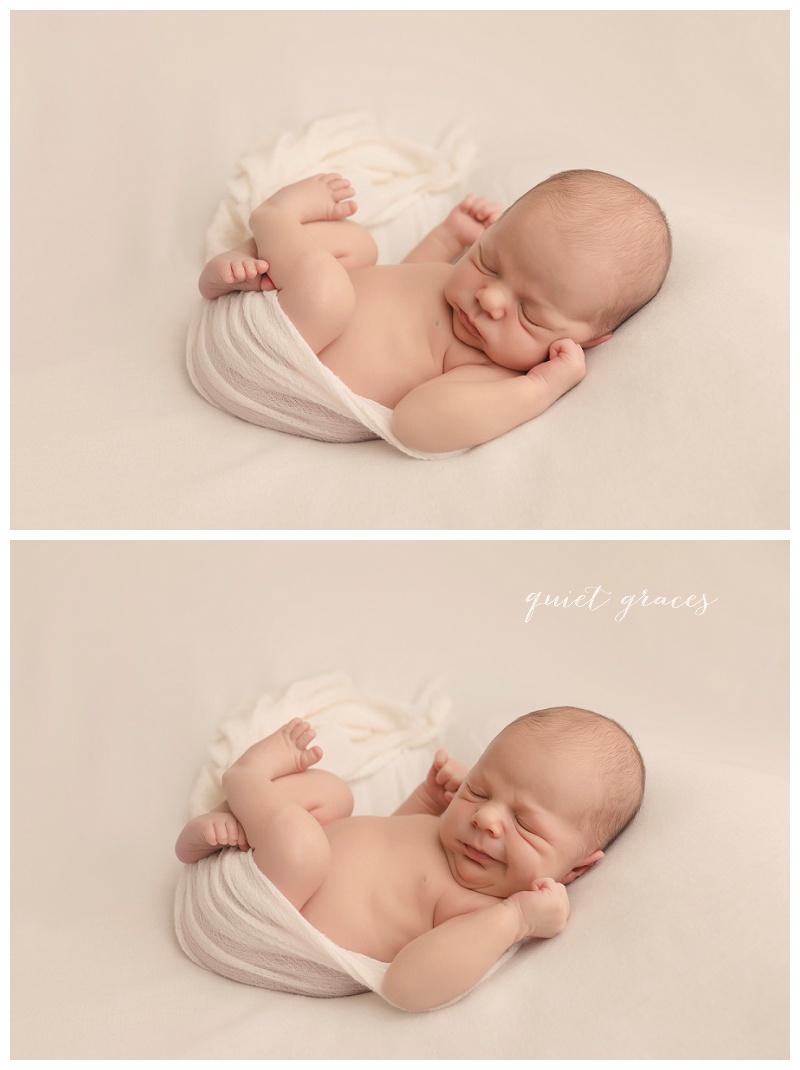 Yet, as always, it's the simple images that draw me into each baby's story.  The cream and whites, the skin tones, the curly little babies: these will always be my very favorite. Nothing brings back the rush of newborn memories than seeing the sleepy newborn smiles on simple backdrops.  The portraits are true classics.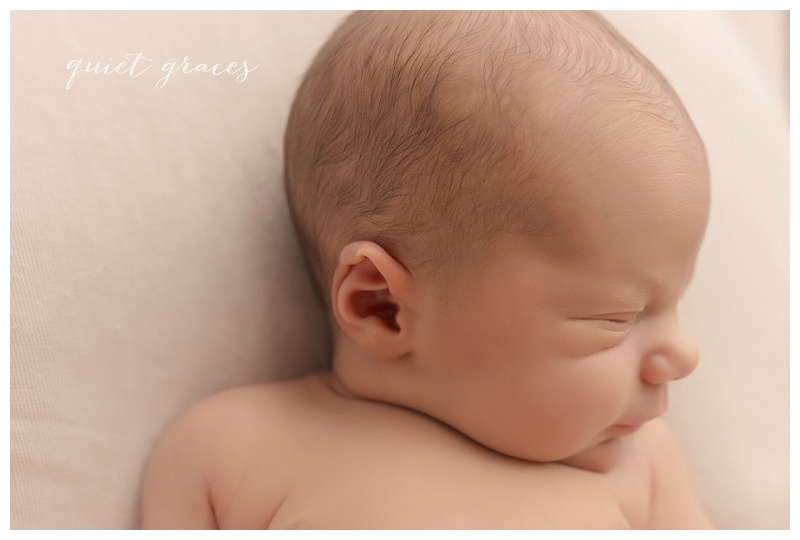 And as always, I sneak in just a few detail images.  Jude's curly ears.  His crinkly eyelashes. His tiny profile.  Those tiny toes.  These tiny details are what make Jude who he is.  These tiny details bring back the rush of newborn memories.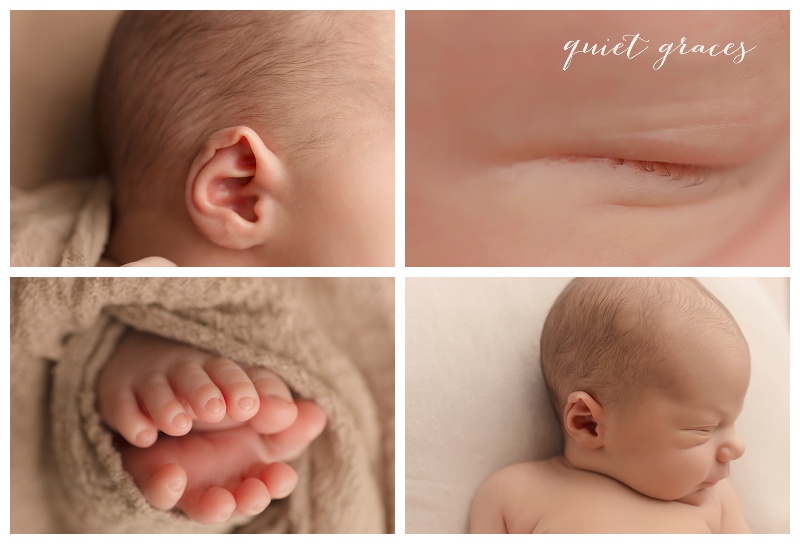 Do you never want to forget your newborn baby miracle?  I would love to give you digital and physical reminders of this fleeting time.  Please click here to get to know what it's like to work with Quiet Graces Photography.   Or click here to inquire about booking a session now.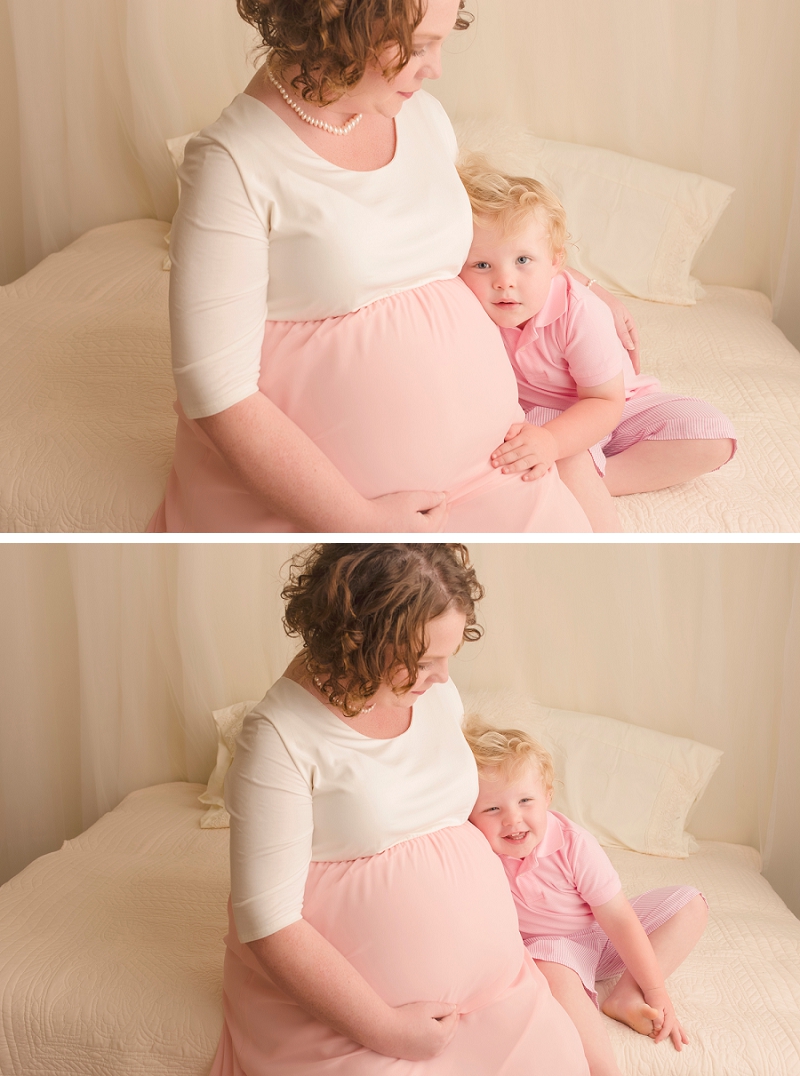 Meet April and McCall.  This sweet mama came by for both her Greer SC Studio Maternity Newborn Photography needs.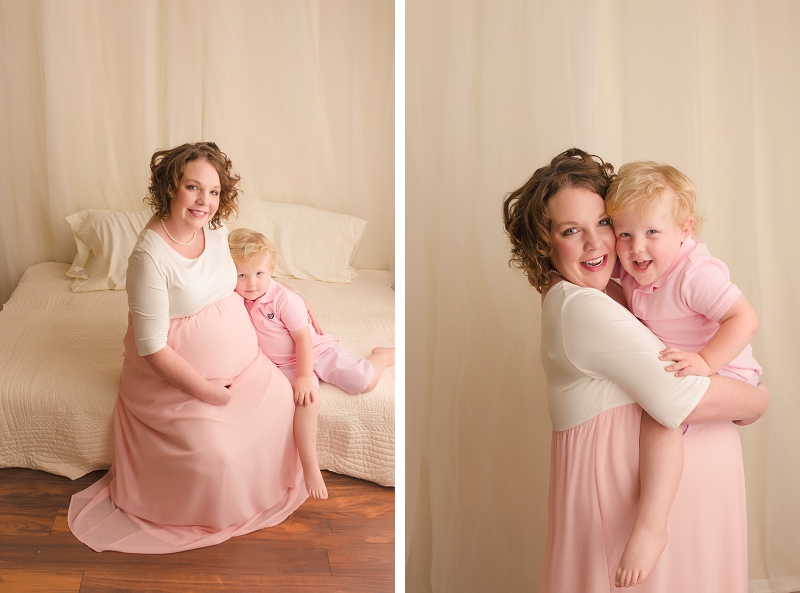 I'm not going to lie: I almost stole McCall.  Those curls and those crystal blue eyes.  Who wouldn't want to steal him after spending time with him?!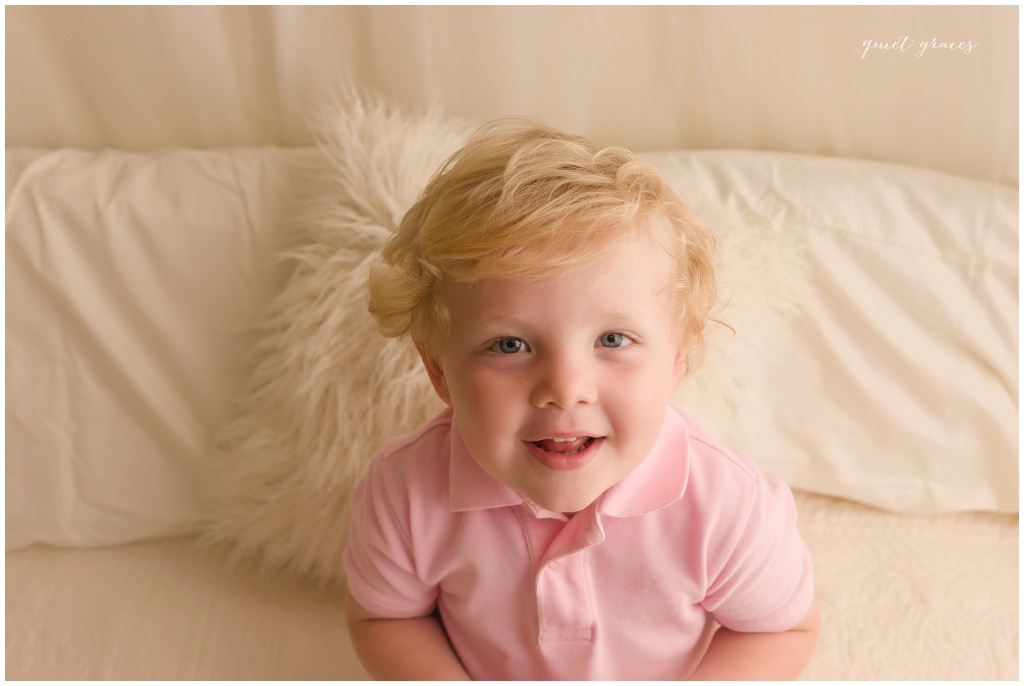 He made me laugh so much when he sneezed and I handed him hand sanitizer.  McCall licked it.  I learned to give better instructions and gave him a good cuddle for that mistake!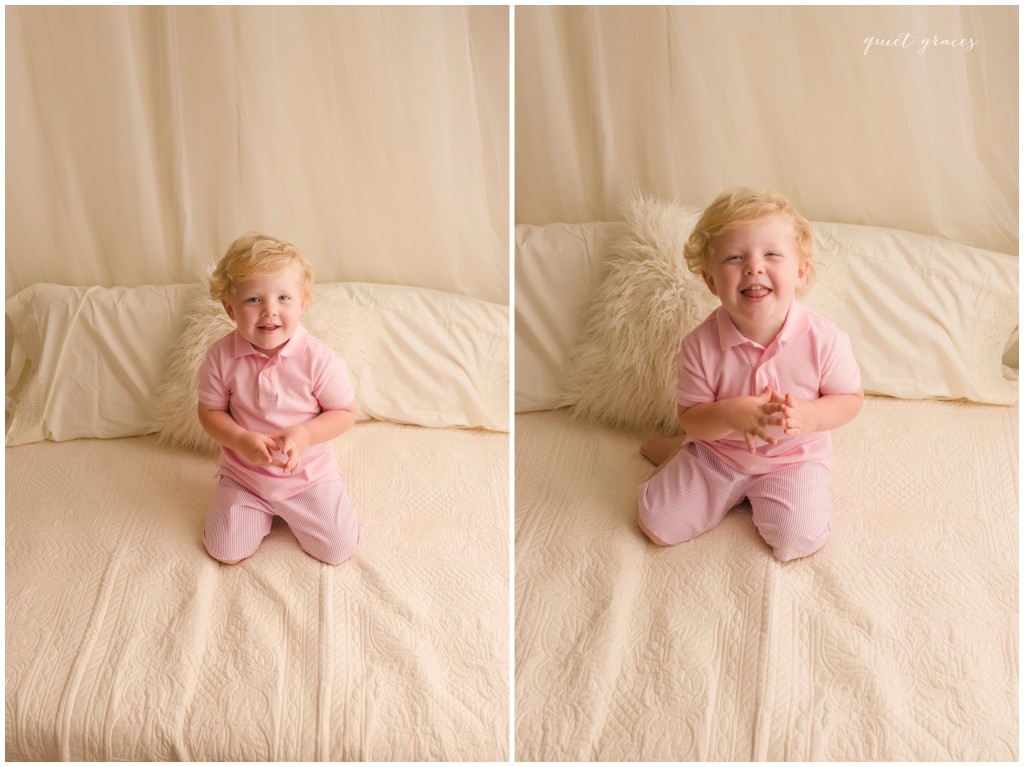 April is stunning.  She's such a gentle soul.  A speech therapist by trade, I could easily see her patience and perseverance at this maternity session.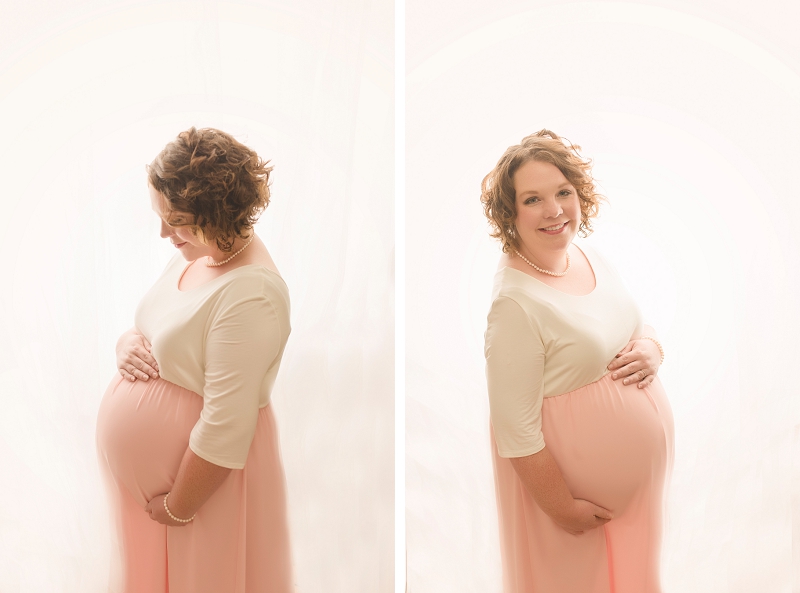 Everything about her color scheme just screamed serene.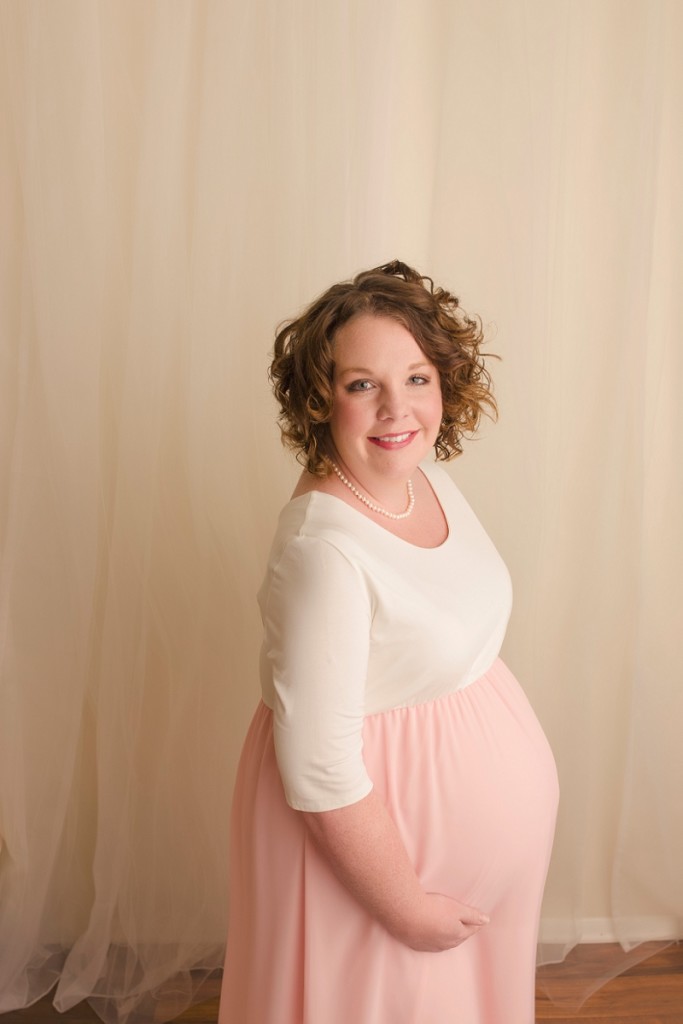 We carried the same color scheme over into her newborn session.  I love how this made both galleries perfectly suited for either an album or a wall collage together.f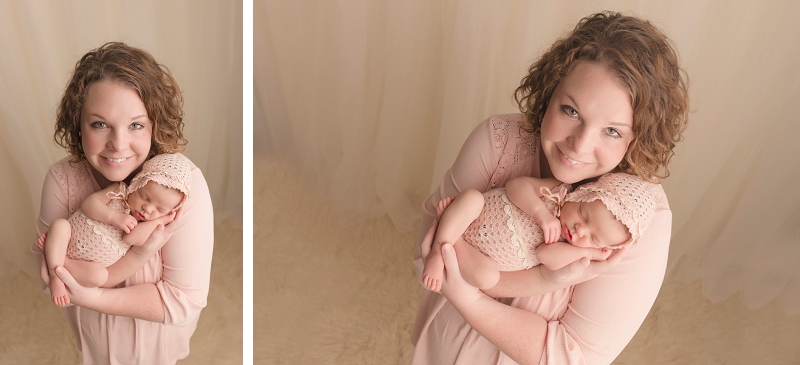 Baby Mattie Jane was delicious.  I constantly have to remind myself not to smooch client babies.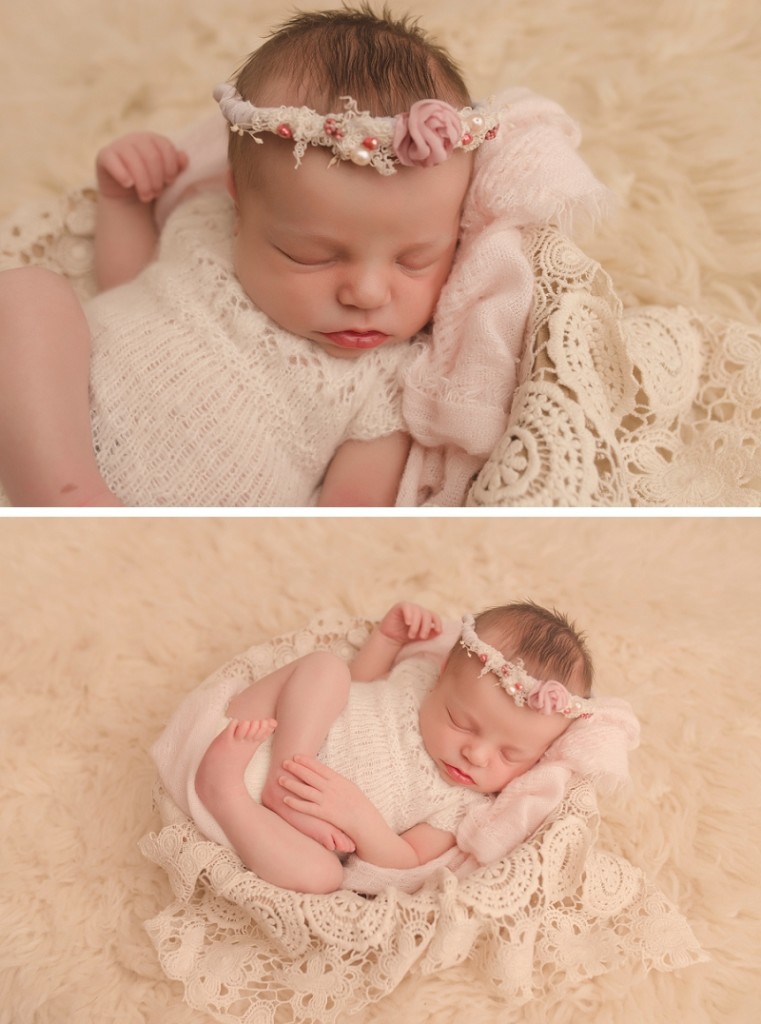 Her delicate features stole my heart immediately.  Her hands tucked under her cheek!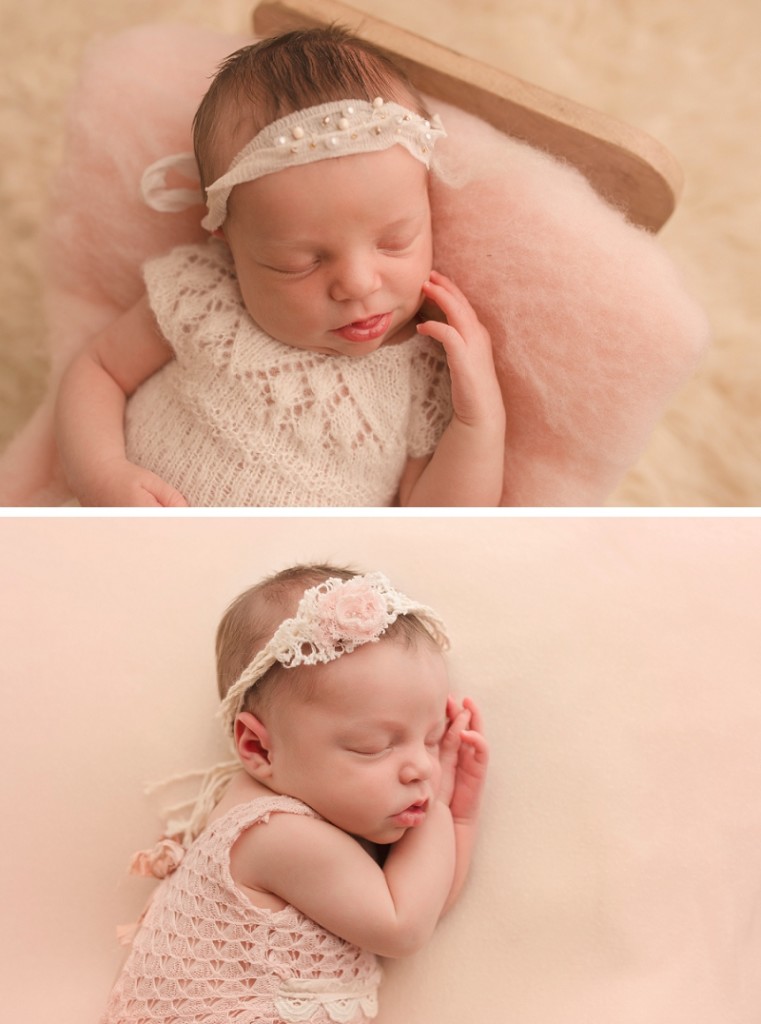 This tiny smile in this Piper Romper from Lydia's Hope Chest was my favorite from this session.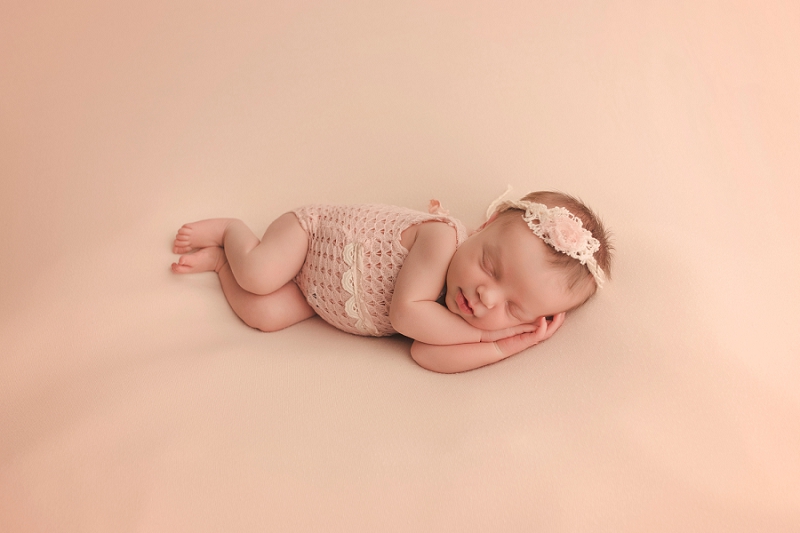 But a close second is the bottom image below where Mattie Jane moved her foot from the "perfect" pose. I love when they do this and express their personality.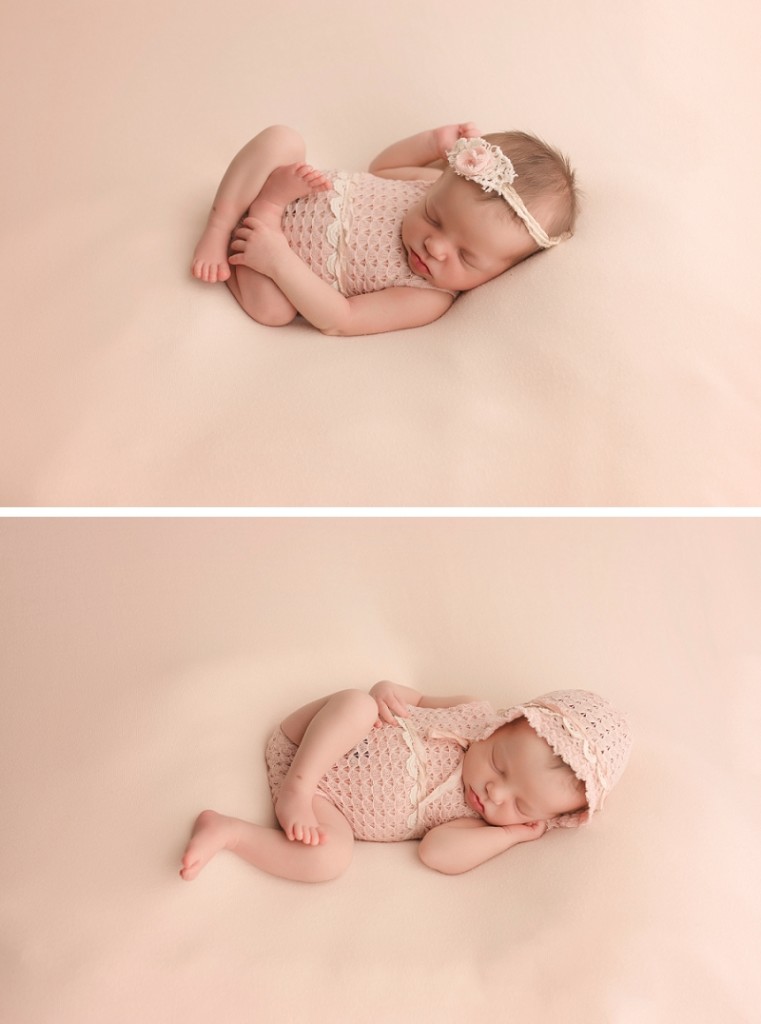 April, Mattie Jane and McCall are growing up in a home where they are absolutely adored.  Keep up the good work, mama.  I can already see it's worth it.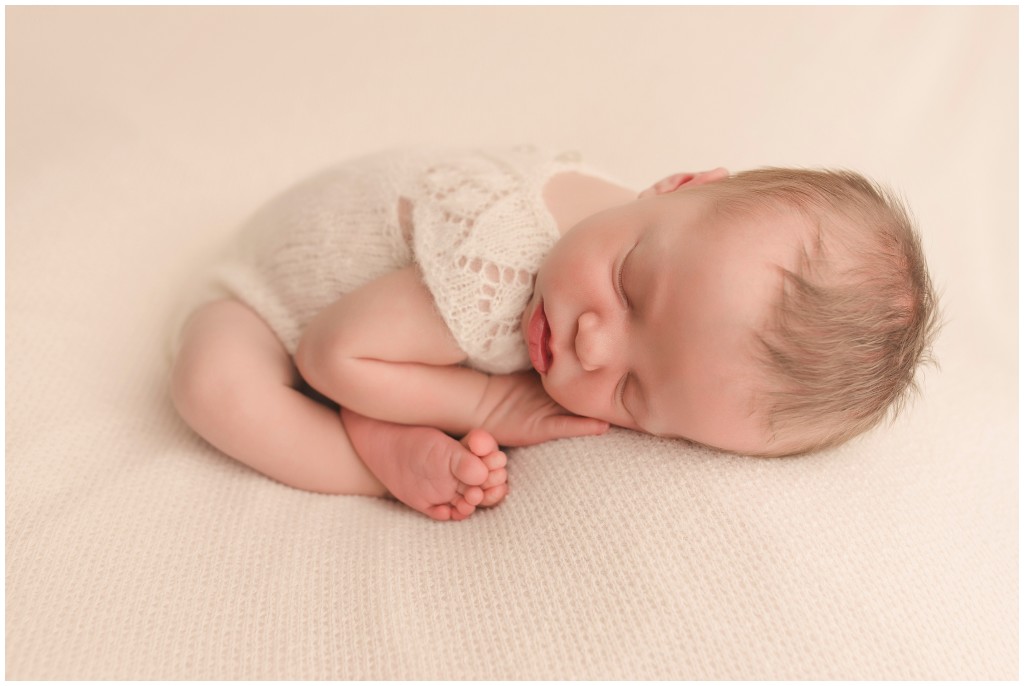 Interested in booking a studio maternity and newborn session with Quiet Graces?  I'd love to help you create a cohesive gallery perfect for an album.  Your first step to booking your session is to contact us.  We'll send you information about working with us in the studio and help you create the session of your dreams.
George's mamas contacted me early on in their pregnancy for Greer SC Natural Newborn Photos.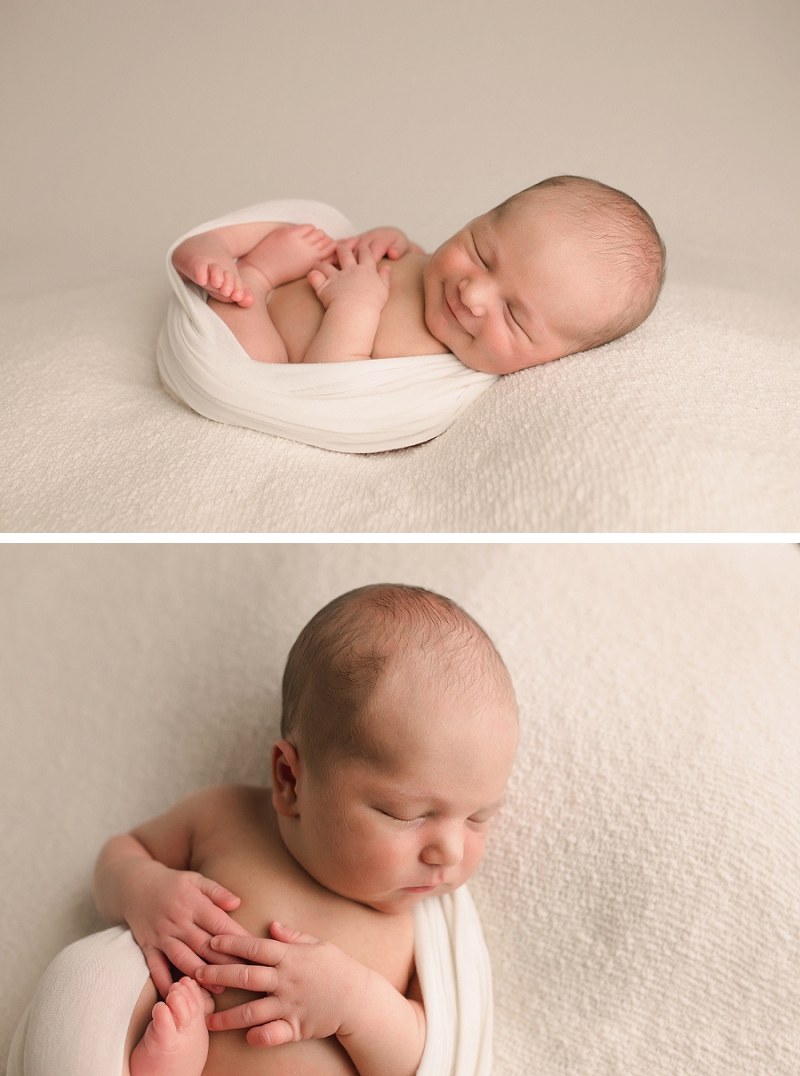 They had seen my work long before their little miracle was on the way.  Lisa and Martha couldn't wait to celebrate their precious baby with photos.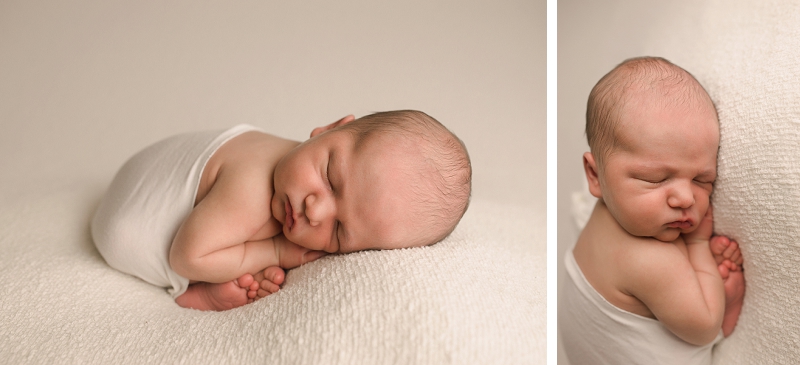 So we celebrated.  George was an absolute angel for his session. He slept soundly and let me pose him smoothly.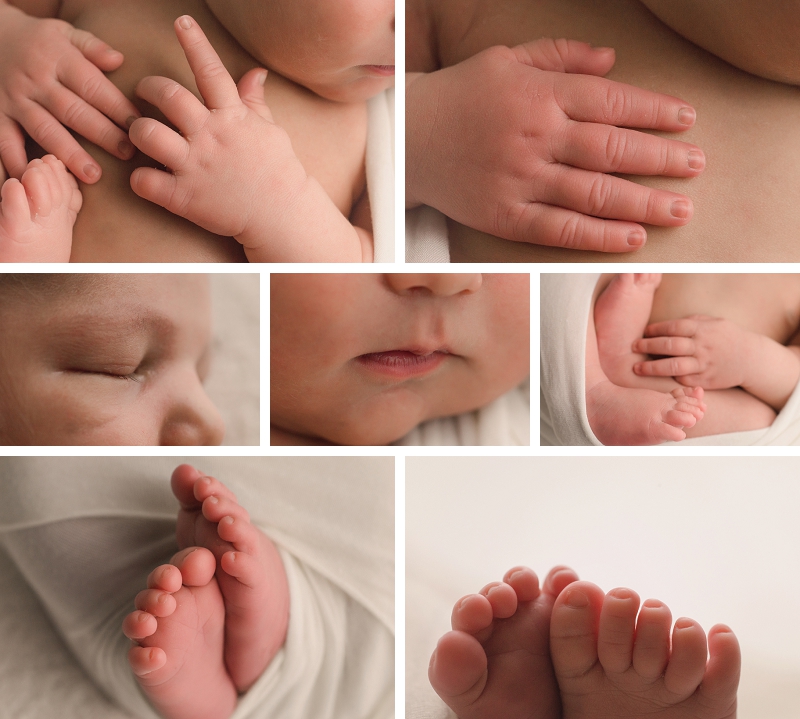 In fact, he slept so soundly that I had to wake him at the end of our session because he had yet to open his eyes!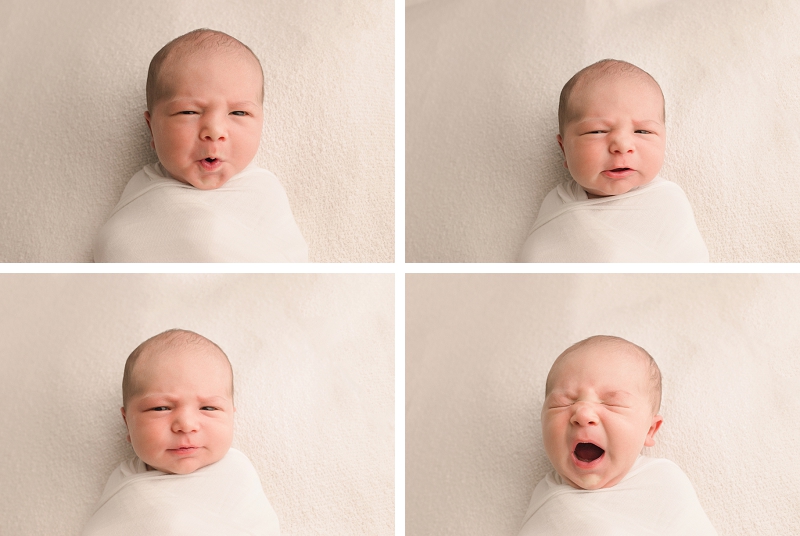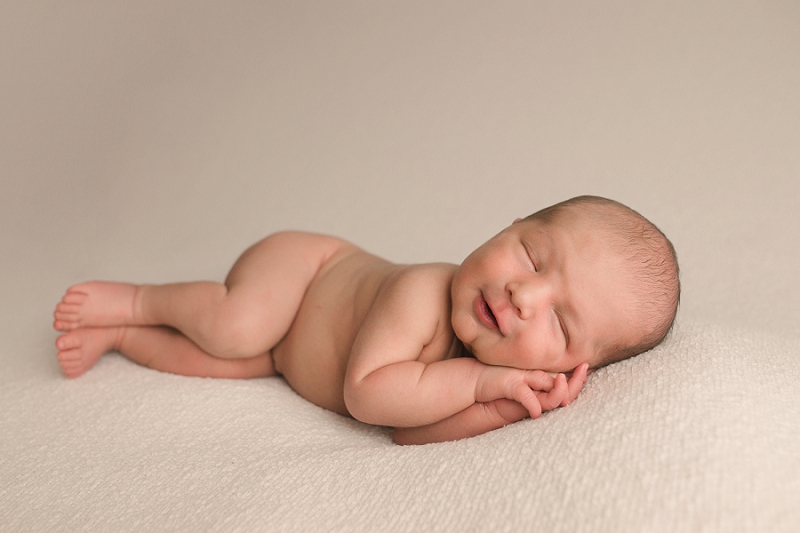 In my 7 years as a newborn photographer, I've found that I'm often hired to capture an image like this one.  Parents ask if I can make a baby smile and the truth is that I can't.  I have some tricks up my sleeve and about 60-75% of the time I catch a smile on camera.  But George pretty much smiled in every single pose.  It was delightful!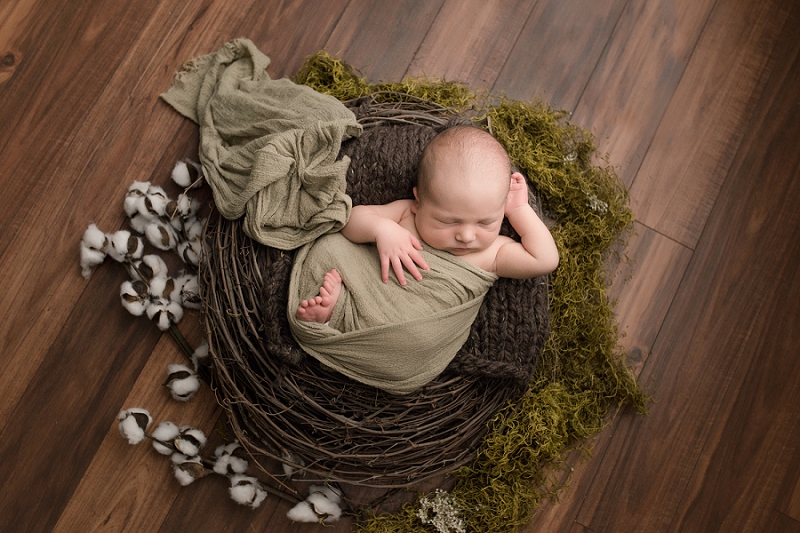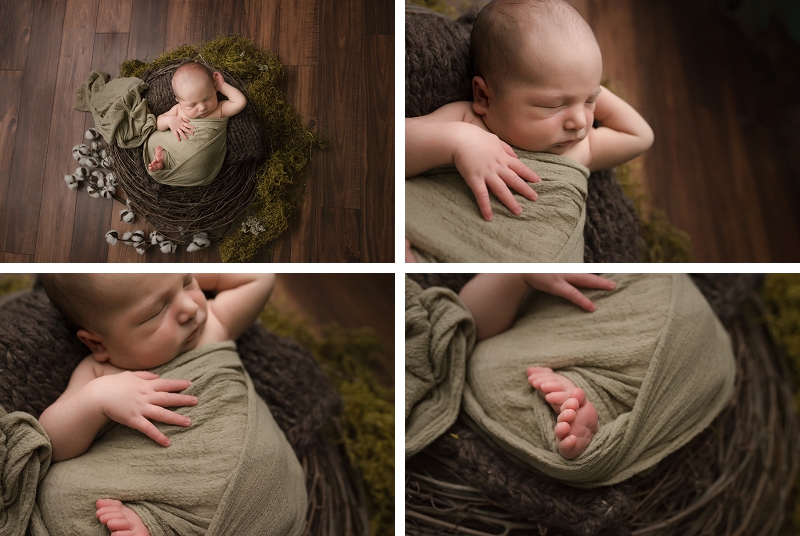 However, even if I capture the perfect image the client had envisioned when they booked, it's not typically their favorite image.  The images most loved by parents are the ones that freeze in time tiny meaningful details. The favorites images the show how he liked to sleep in his crib.  Or how she liked to sleep with her hands right next to his face. Or they way he curled up just so on mama's shoulders.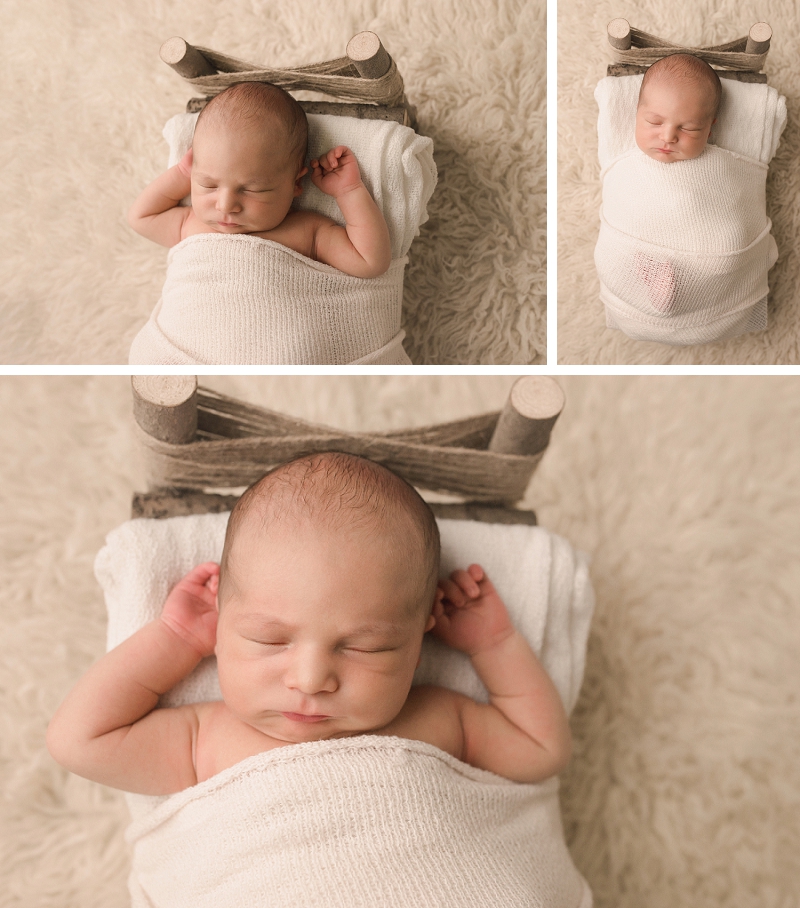 I did force George's mamas to be in images with him, but I promised not to share them here.  Our babies need to see how much we loved them right from the start and they were so glad that I had made them!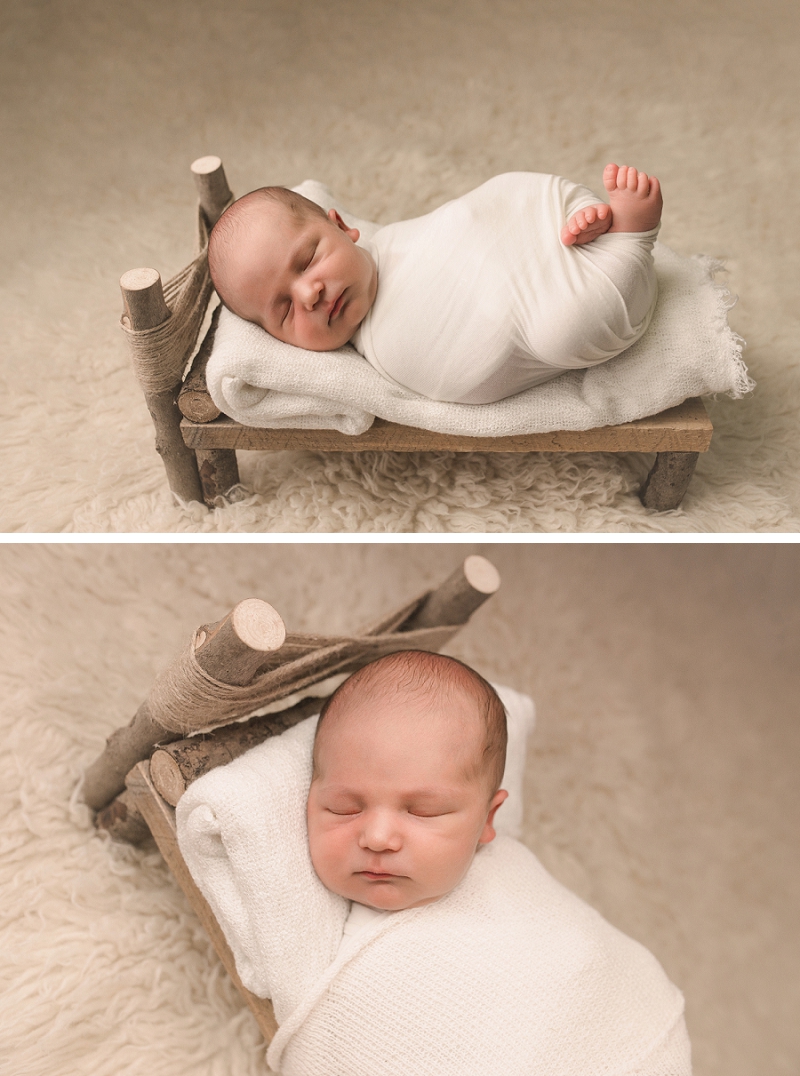 George's mamas loves this image best in both color and black and white.  His little face shown in the beautiful dance of light and shadows.  His hands raised above his head like he likes to sleep in bed.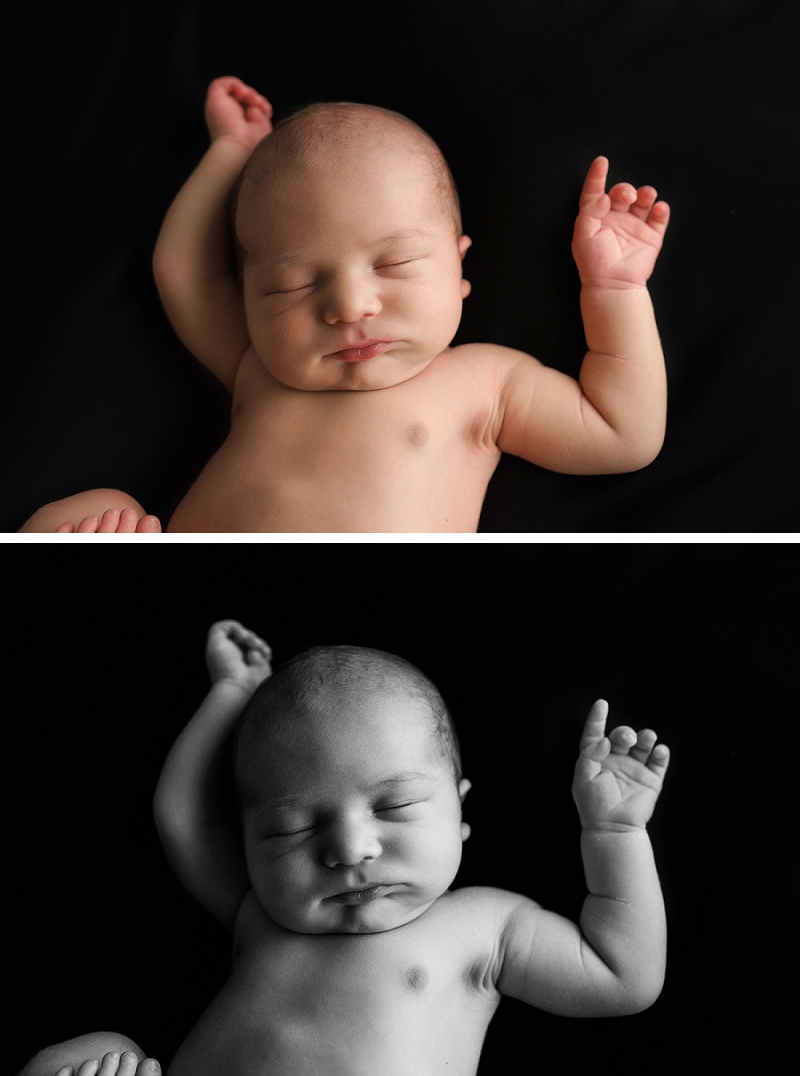 What memories do you want to hold in your hand forever?  What tiny detail do you never want to forget? I'd be honored to capture your brand new little love for you in Greer SC Natural Newborn Photos.
Sessions book fast, so contact me today to get your due date on the calendar.
Each baby that comes to the studio is amazing.  Each baby is unique (even the identical twins!) and with their own personality and likes.  Some babies don't like to be unwrapped.  Some don't like me to move their hands.  Some want a hand or blanket on their legs while I pose them.  Some smile in every set up.  Others have grumpy brows. But all of them have a beauty all of their own.  I love both parts of my job: showcasing that beauty and encouraging that mamas (and daddies) that created that beauty.
This little girl's name is Lola.  When she was carried into the studio I gasped.  This tiny less than 7 pound brunette beauty had the most extraordinary caramel highlights all throughout her hair. I'm not eve sure these images can do the beauty of this feature justice, but look for it in the rest of of her images.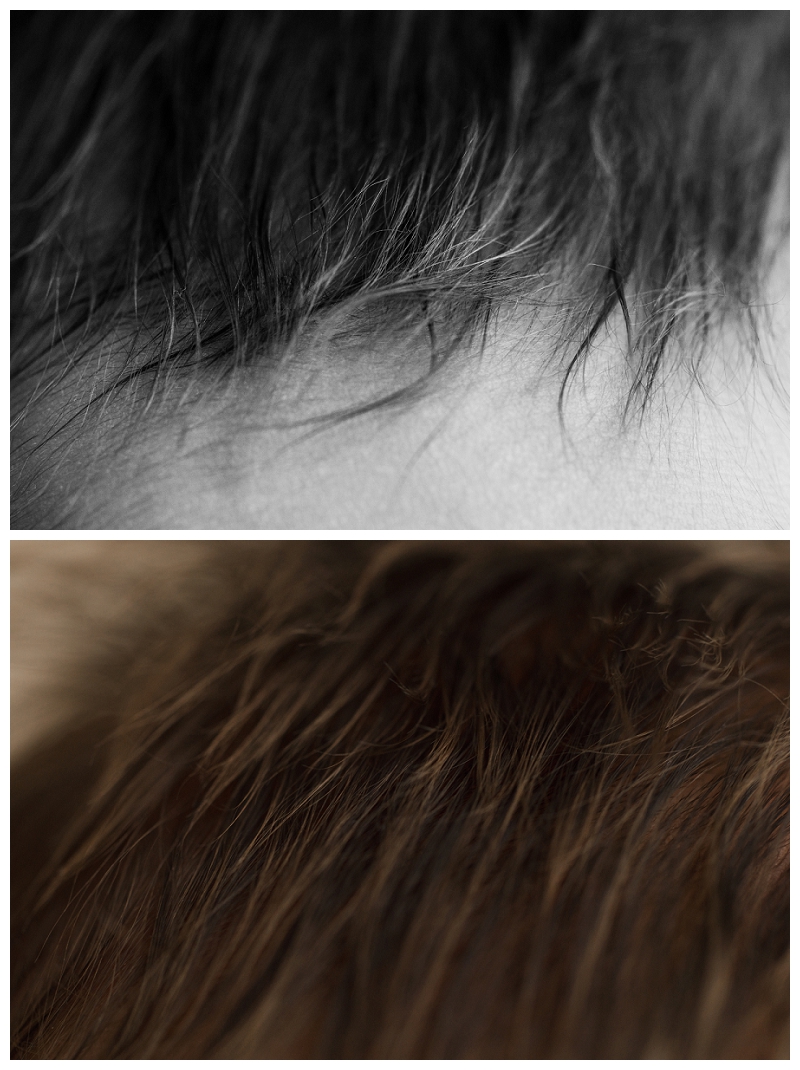 Lola's mommy Polly said that even all the nurses in the hospital were fussing over her amazing hair.  I wonder how long these beautiful highlights will remain.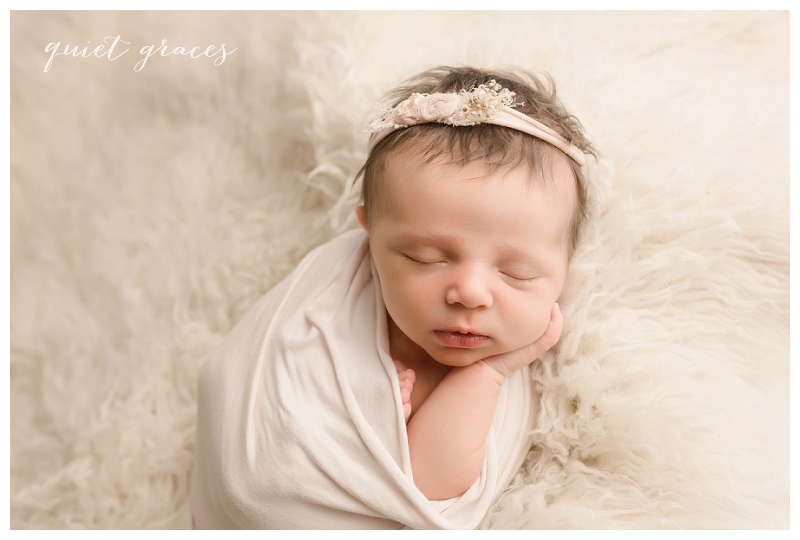 At the same time, Lola has all these sweet delicate features. Tiny eyelashes, hands, and even those tiny toes peeking through her wrap.  Tiny humans are just breathtaking.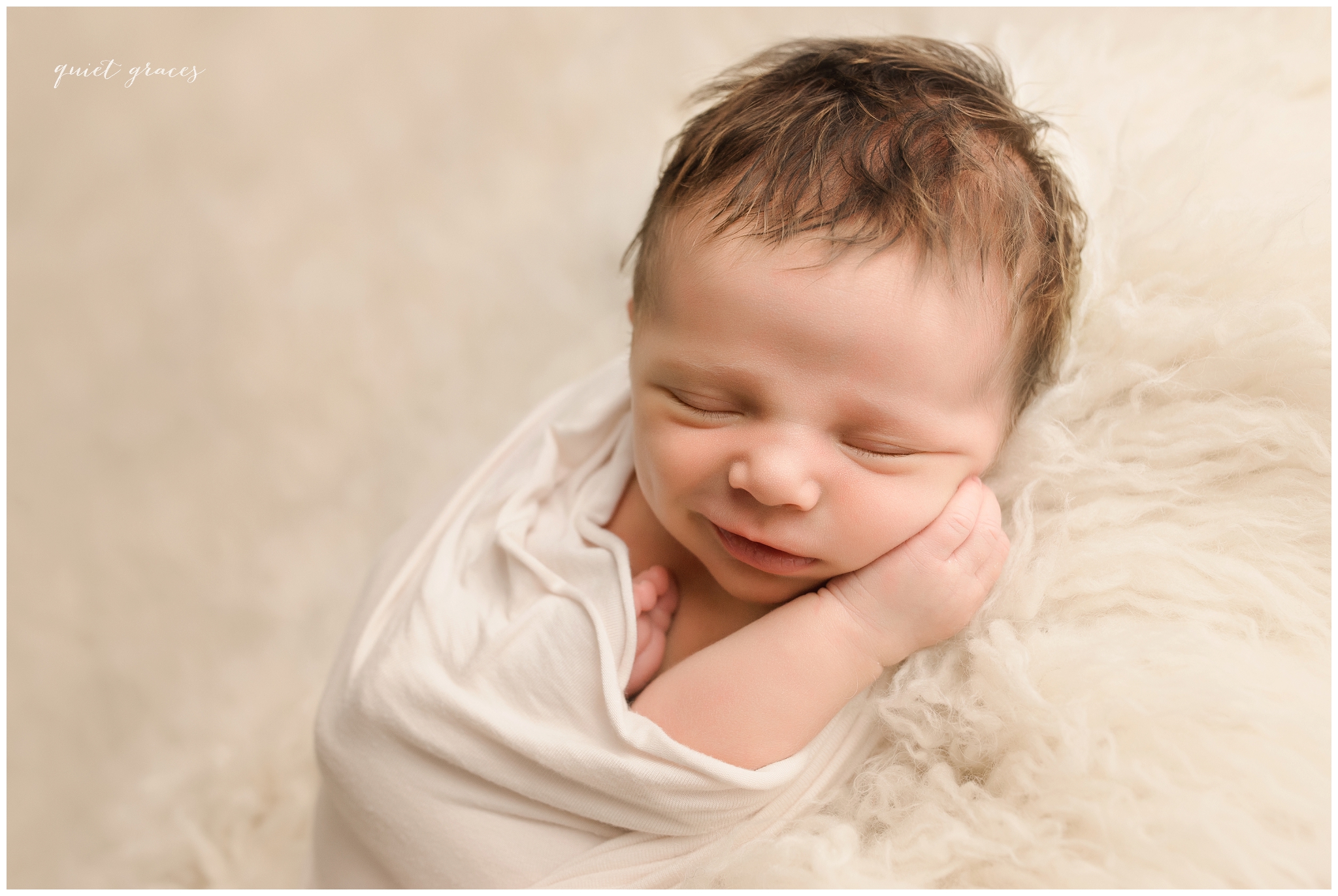 And then these tiny humans smile revealing a hidden dimple and bringing joy to anyone who sees it.  The wonder of it all… breathtaking.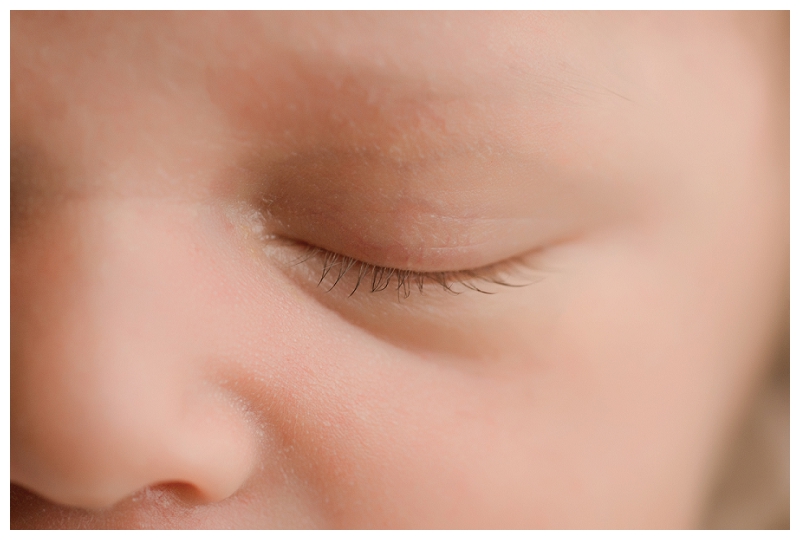 What if you took just one moment and saw yourself as you were created?  The beauty in you is like the beauty in Lola.
Precious, Lola, may you always know your value and beauty that was treasured by your family from the very beginning.
I'd love to serve your family by recording all the beauty that's already there.  Click here to learn more about working with me.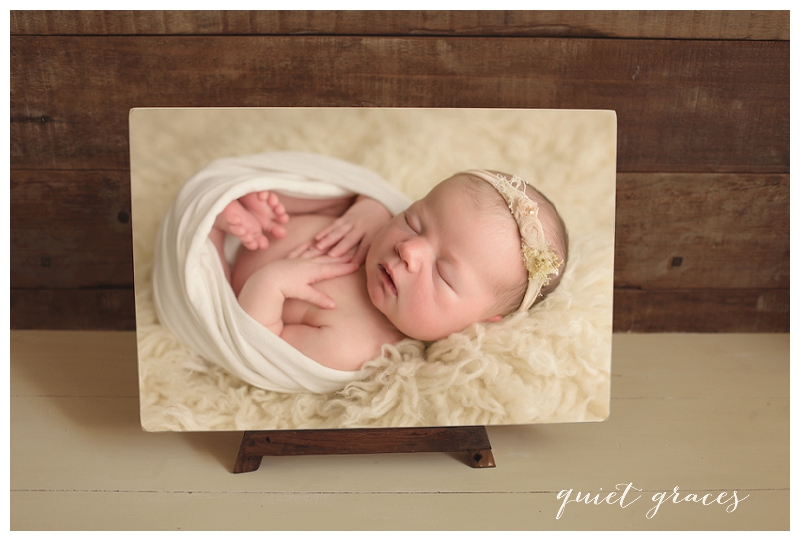 Repeat clients for Newborn Baby Pictures Simpsonville SC are my favorite.  I really try hard to develop a relationship with my clients.  I want them to feel cared for during their time with me.  I want them to leave encouraged.  So when a client trusts me with a second or third baby, I feel like I get to take this joy-responsibility to the next level.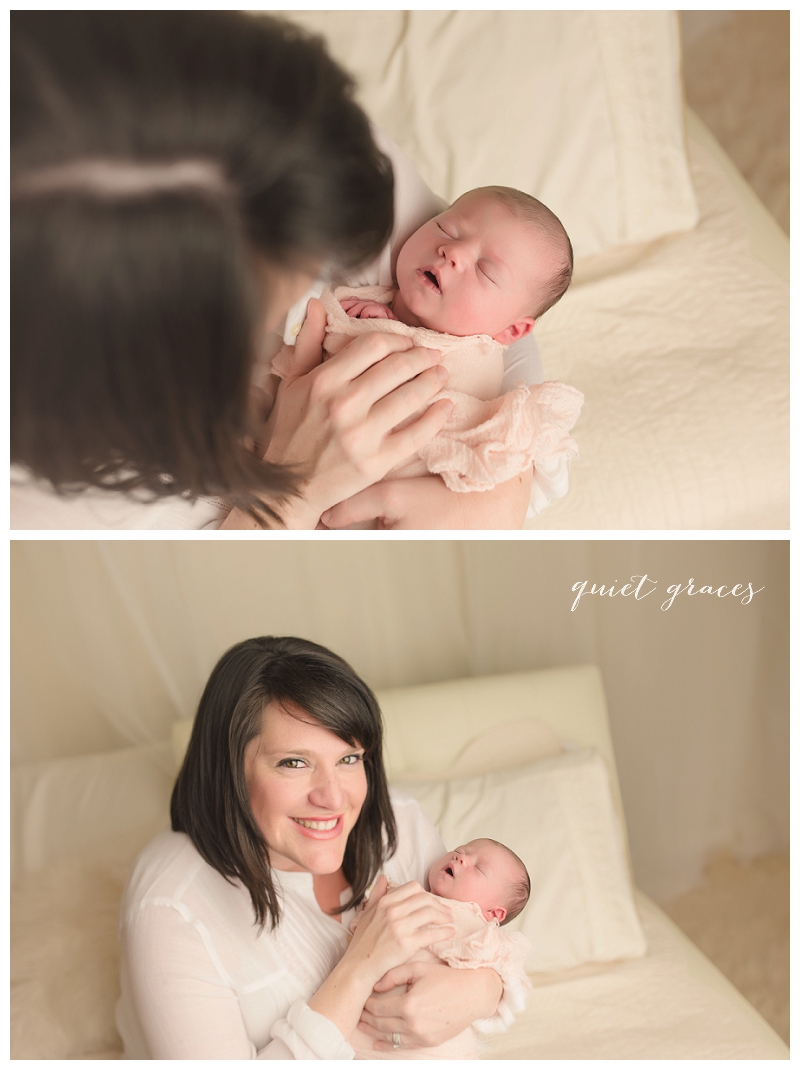 But the best part is seeing the growth in the mothers themselves. Meet Loriele the mama of this amazing trio of sweet girls.   You've met her before here, but the growth since this session in her heart and mothering is tremendous.

Loriele sat on the floor and nursed sweet Ruby (even though she could have sat on my bench) and she laughed delightedly while the two big girls played and posed for individual pictures.  Nora and Ella were relaxed and happy confident in their mama's affection.   it was just so beautiful to watch.  You can see some snippets of this laughter in the video at the bottom of the post!
Nora and Ella have grown so much as well!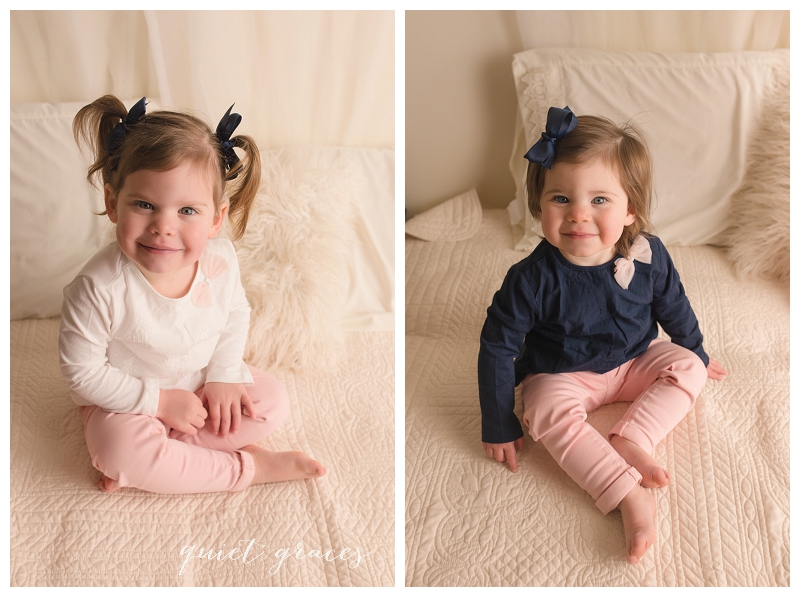 And this show of sisterly affection is probably one of my favorite images of all time.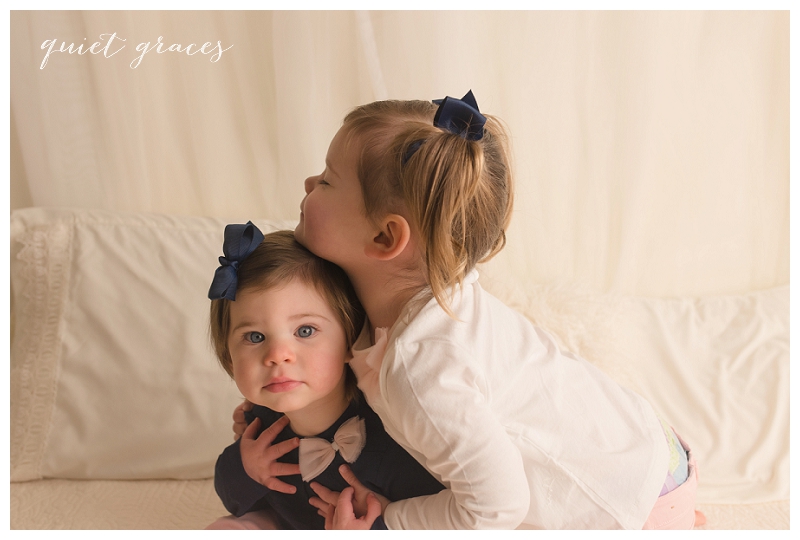 As usual, we sent daddy away with big sisters to complete the newborn part of the session.  Daddy spoiled them with Chuck-E-Cheese while Loriele and I got to sit in the quiet warm studio and catch up.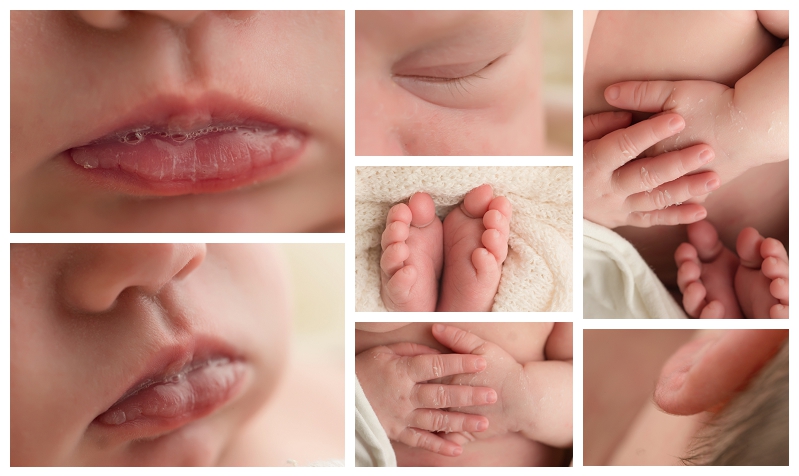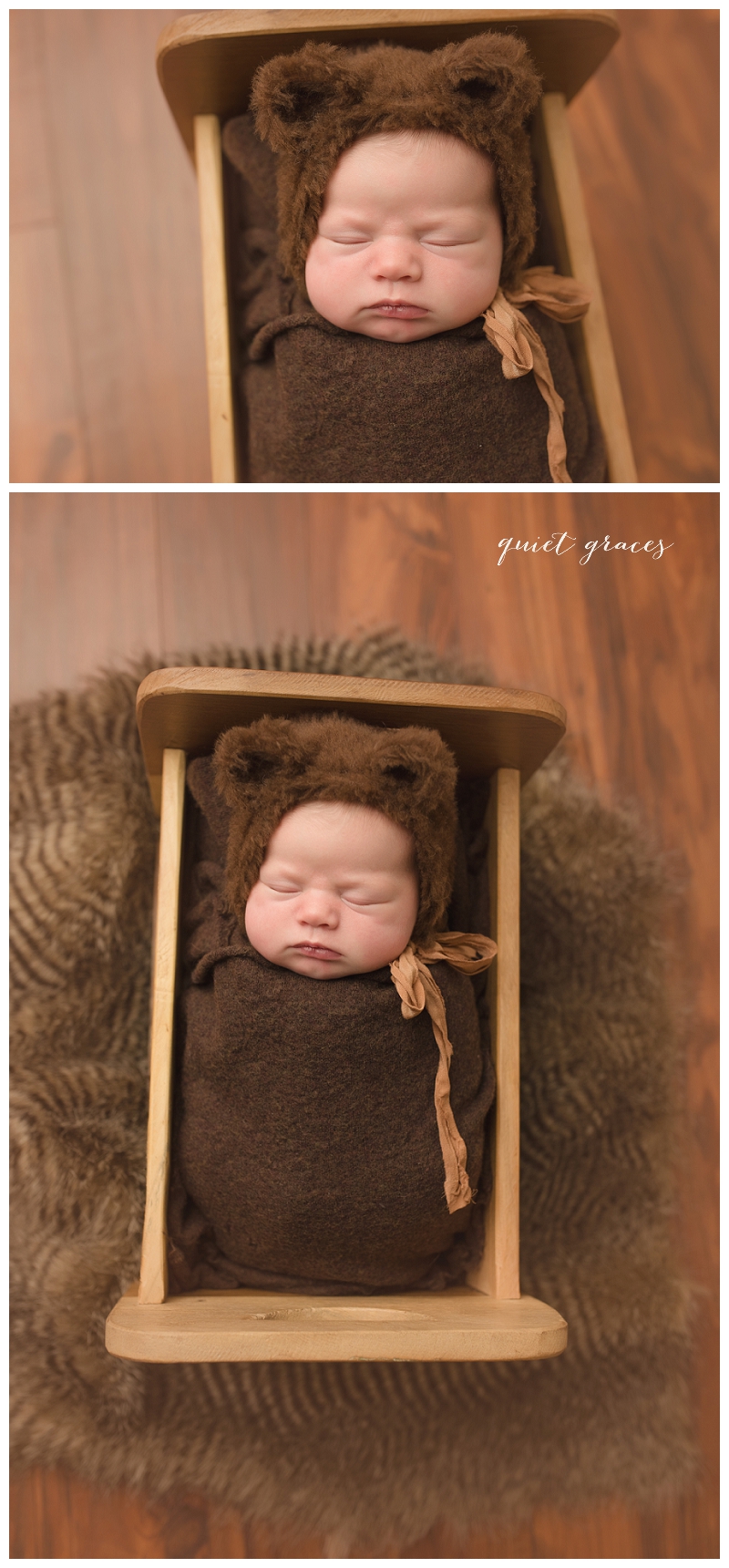 Hearing her share her desire to be out and about again with the two big sisters, but her deliberate choosing to rest and enjoy the newborn stage with Ruby was such a breath of fresh air.  Loriele knew she needed to heal and that her own healing would pay dividends in mothering calmly when it was time to take three under three out.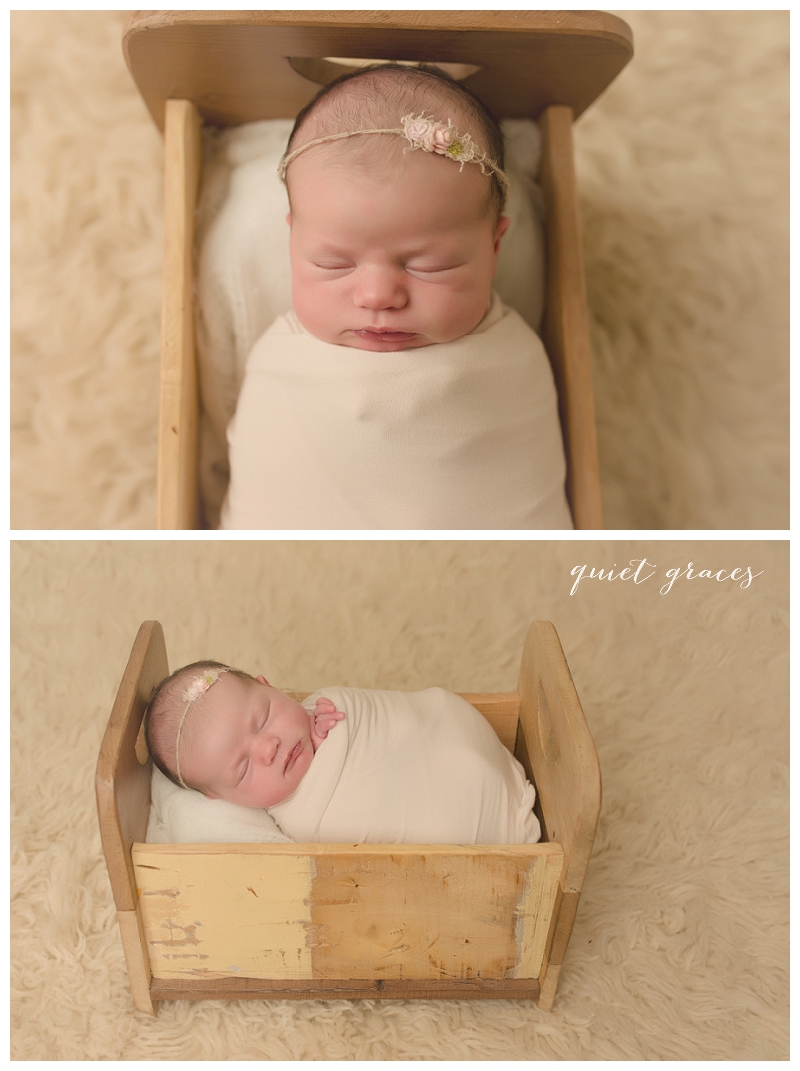 Loriele, I have been so blessed to see you blossom and grow this past year and a half.  I am inspired to be a better mama through knowing you and your beautiful family. Thank you for choosing me to capture you again.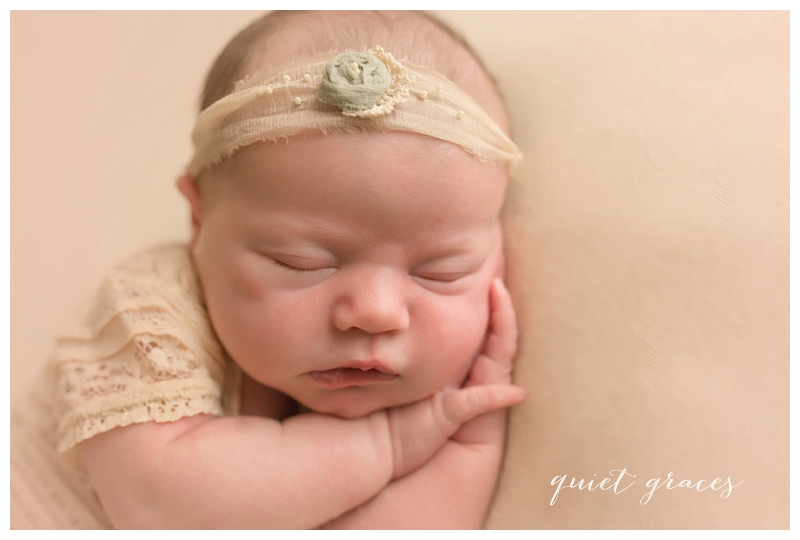 Thinking about finding a photographer to grow with your family?  I'd love to be considered!  Get to know me and start the inquiry process by clicking here.
See a few clips from this session in the video below!