Newborn
Are you looking for a Sweet Timeless Natural Newborn Baby Girl Photographer Greer SC?  I would love to be considered in your search.  Below you'll see a slideshow of Gabriella's newborn session.  In the text below, I'll also tell you about working with me.  Here is a link to contact me if you'd like to tell me your baby story and wishes for your session.
Gabriella's mom Marie has worked with me before with her older daughter Gia (click here and here to see), but this is was her first newborn session with me.  Marie had also come in for a quick maternity session.  All full newborn session clients have the opportunity to book a maternity session with a waived session fee.  You can see Marie's maternity session here.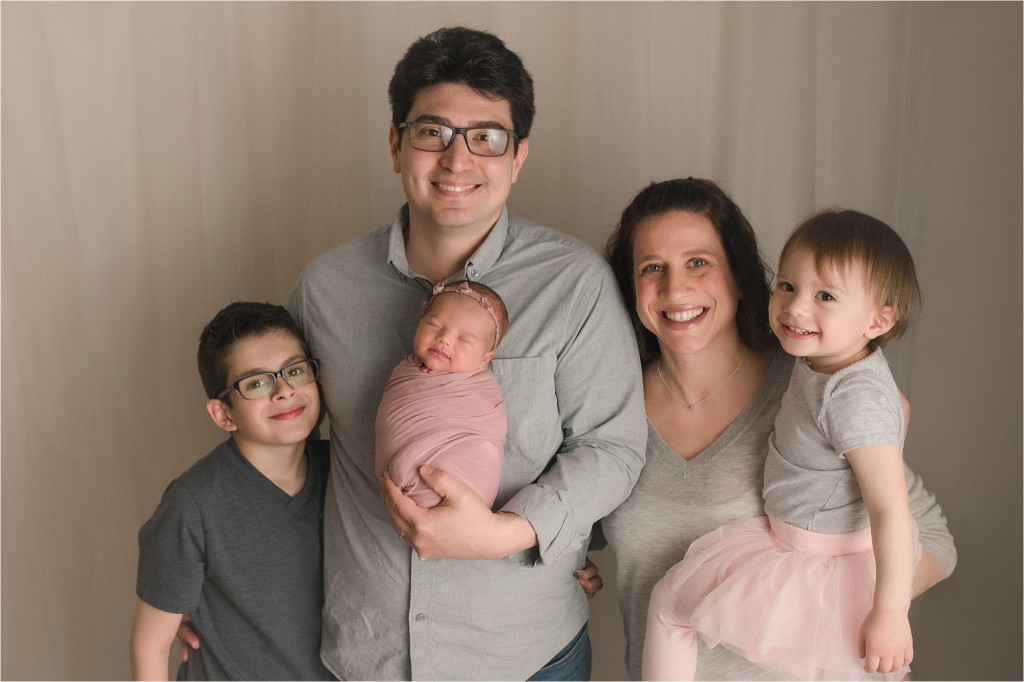 Marie's older children, Frankie and Gia, are gorgeous so I was sure that baby Gabriella would be amazing too.  And she did not disappoint.  Look at how beautiful these siblings are together.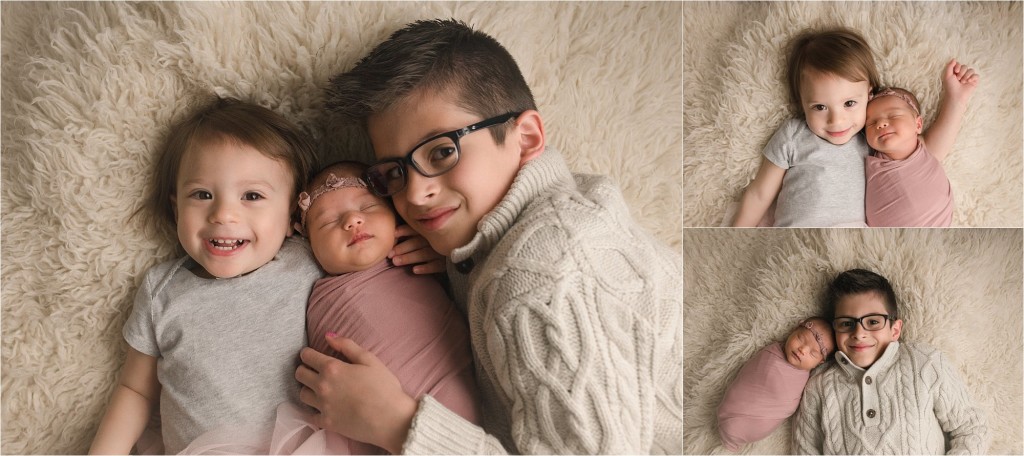 Like all two year olds, Gia was hard to get to stay still.  There's a lot in this images you don't see: like mom and dad on either side and my legs on either side of Gia's. And that smile the Gabriella gave while cuddling with Gia was totally worth it!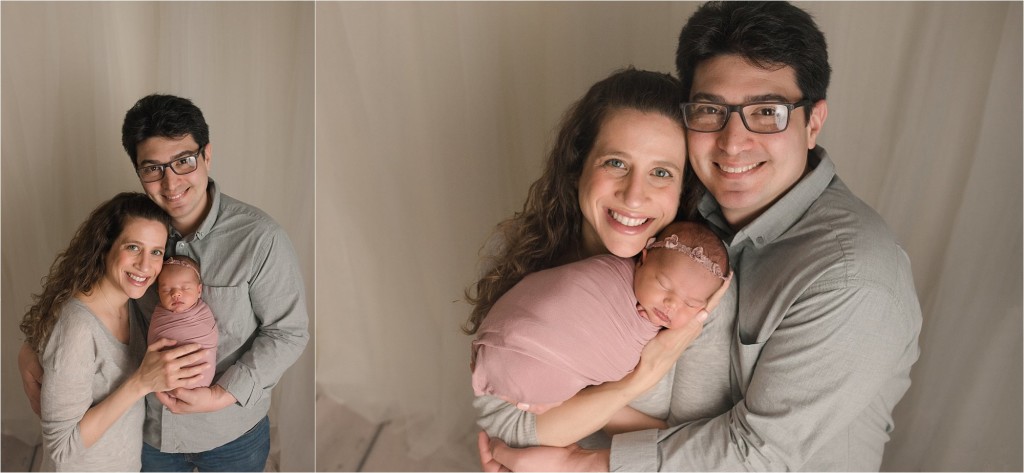 I love getting mom and dad together for just a few pictures with baby.  I often have to convince mamas to be in images as they cope with the physical recovery from birth. But I promise you, it's always worth it to be in images.  And I use a touch of Photoshop magic to make sure you look your very best!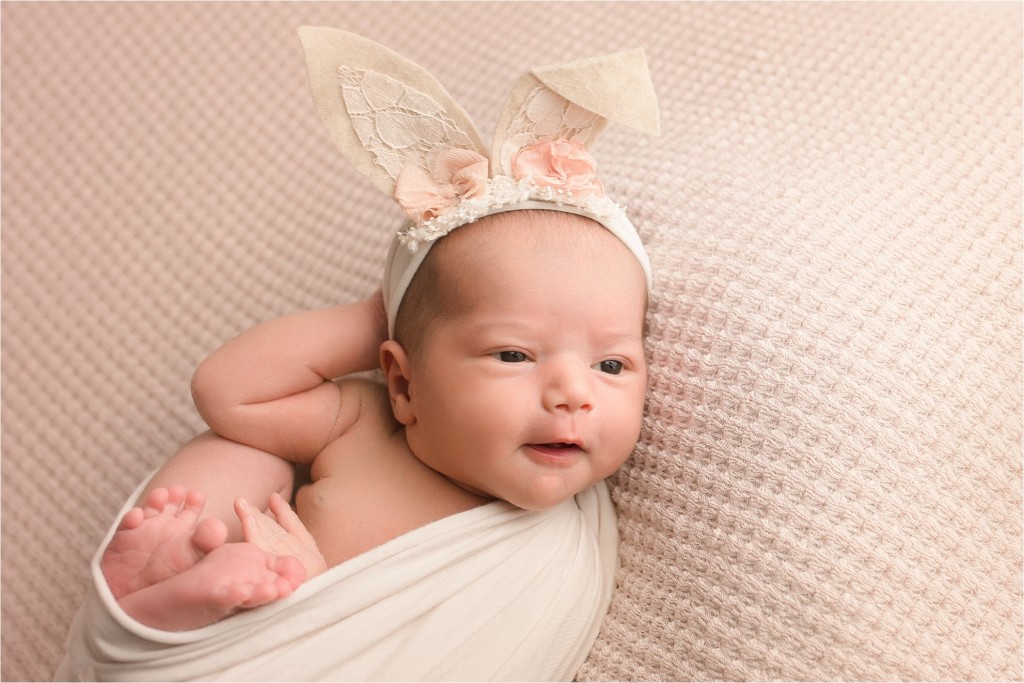 Gabriella wasn't the best sleeper.  And that's okay.  We gave her plenty of time to nurse and wiggle and wrapped her up cozy until she eventually slept.
I loved incorporating some of my daffodils in this requested nest picture.  I love making each of these different for my clients.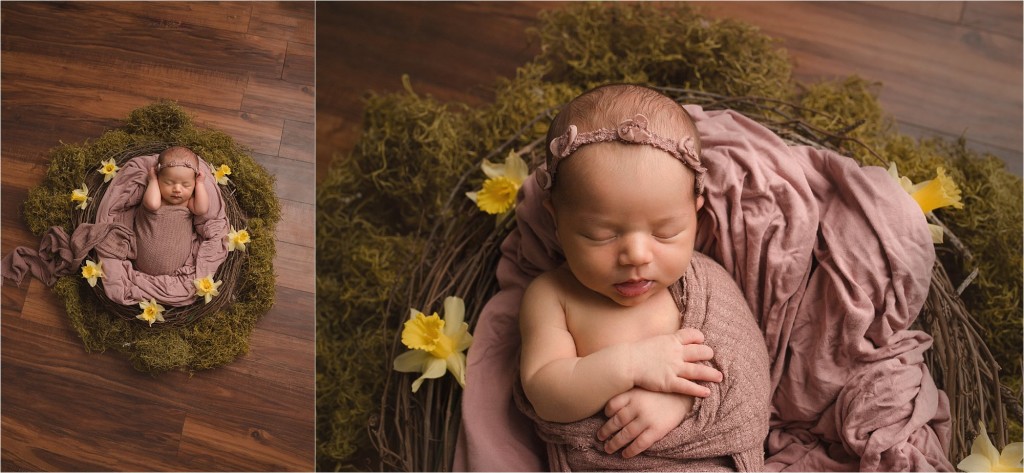 Still wondering how to book a session?  Click here!
Creating Classic Timeless Simple Newborn Photography Simpsonville SC makes my heart sing.  A cream blanket, a black blanket, a cream curtained wall, and a prop nest with a set of earthy browns will perfectly highlight the simple yet divine beauty of your sweet little one. Greyson was perfectly sleepy for his session and we were able to create simple timeless magic to record all of his beauty.  Click below to watch the session slideshow or continue scrolling through this post to see some of my very favorites.
My favorite images from Greyson's session are these family images.  So often parents (especially new mamas) are fearful of being in the images. Your body has just created a little human and the shape of it has changed dramatically.  I know this feeling well.  I work hard to create images that minimize the temporary change in your body and showcase the love and beauty of your new family.  In fact, I'm 5′ 9″ and use a 3 step ladder to get to best angles possible. Greyson will always know how much his parents loved him from the very start.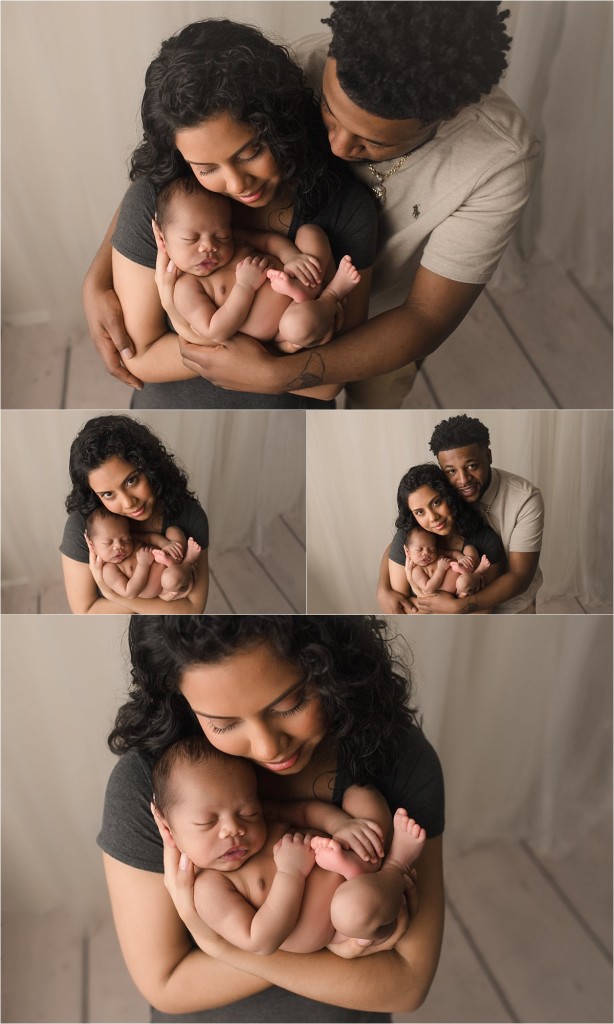 All images in my sessions are provided in both color and monochrome (black and white).  Most often the clear favorite is the color image, but I can't choose a favorite in many of Greyson images! Which do you like best? Color or black and white?
Daddy swooping in with the hairbrush made my heart explode and Greyson laugh out loud!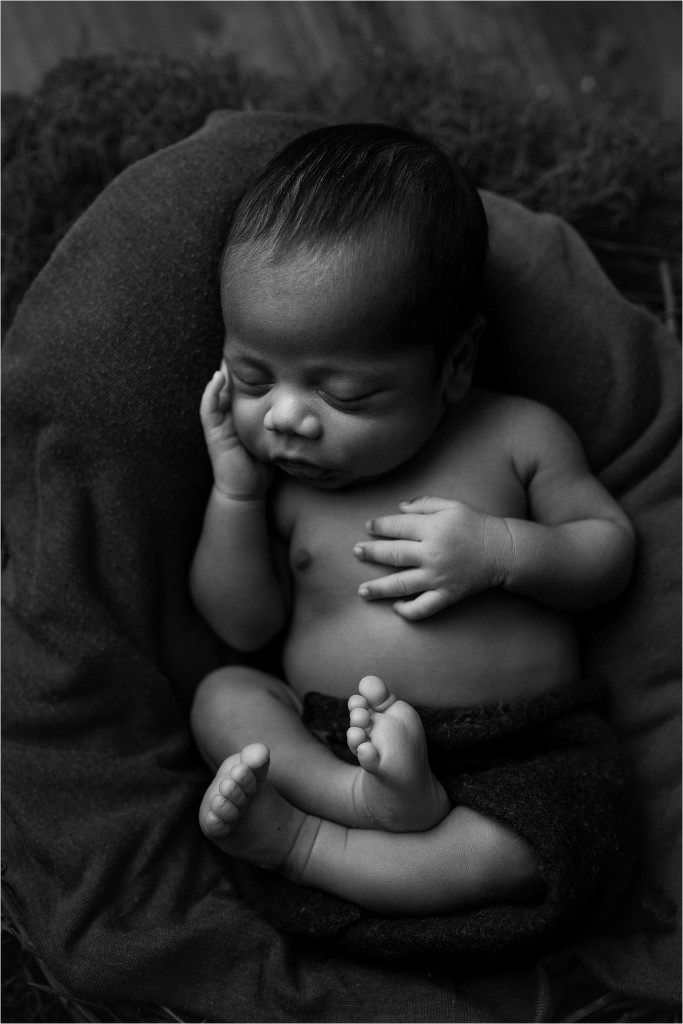 Are you looking to capture the beauty of your sweet newborn in photography?  I'd love to create Classic Timeless Simple Newborn Photography Simpsonville SC for your family.  Start telling me about your dream session, but dropping me a line ( <— Click here). I can't wait to hear about your baby and help you remember every tiny, gorgeous, simple detail.
Meet Sebastian at his Classic Timeless Newborn Photography Session Greenville SC.  I'll share a select few images here in the post, but if you want to see all the beauty contained in this session, please watch this slideshow below.
Sebastian Birth Announcement from Melissa Aldrich on Vimeo.
Jihan, Ramy, Elie, Evan, and Jacob were so in love with surprise baby Sebastian.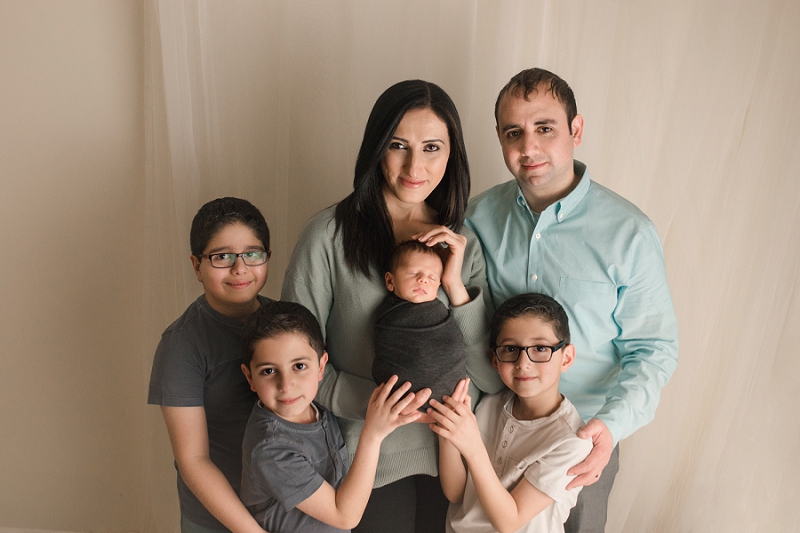 One of my favorite moments from this session was when I photographed the siblings together.  These boys were so reluctant to hand me back their baby because they were just that in love with him.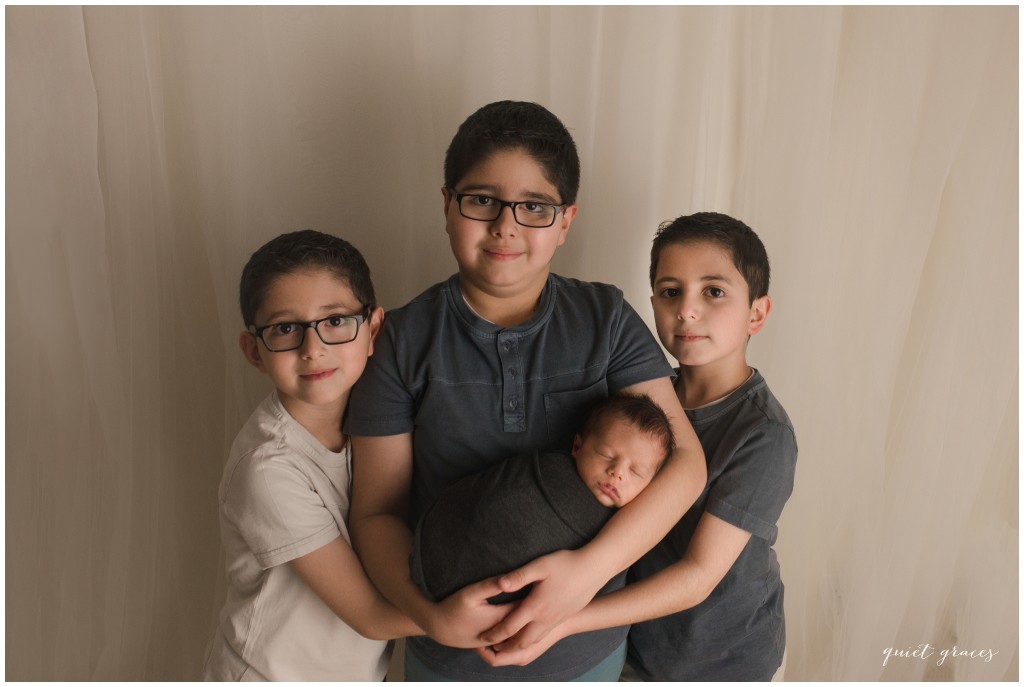 Jihan and Ramy almost didn't bring the boys.  It just seemed like too much to have three active children in a quiet newborn studio.  (I get it! My three are very similar in age to her three!) But they followed my instructions to bring the boys either at the beginning or the end of the session and then to have them not present for the rest.  The boys came at the end of the session and we had a blast!  They felt like they were skipping school and I cracked very silly jokes that quickly endeared this ago to me.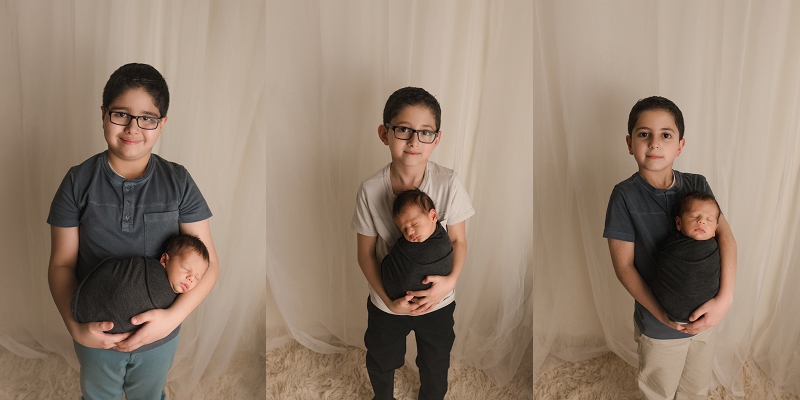 This brother laughing images is how I will always remember the family.  Tight bonds and cheerful, grateful spirits.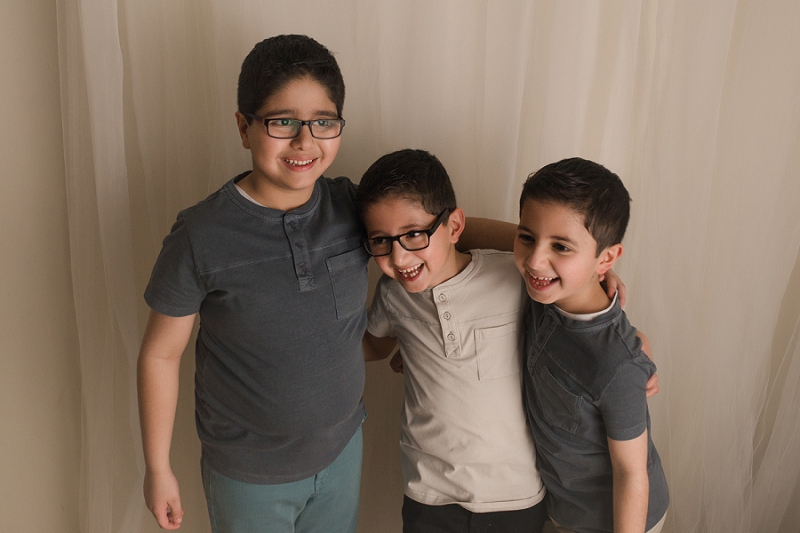 But, yes, this was a newborn session focused on sweet Sebastian.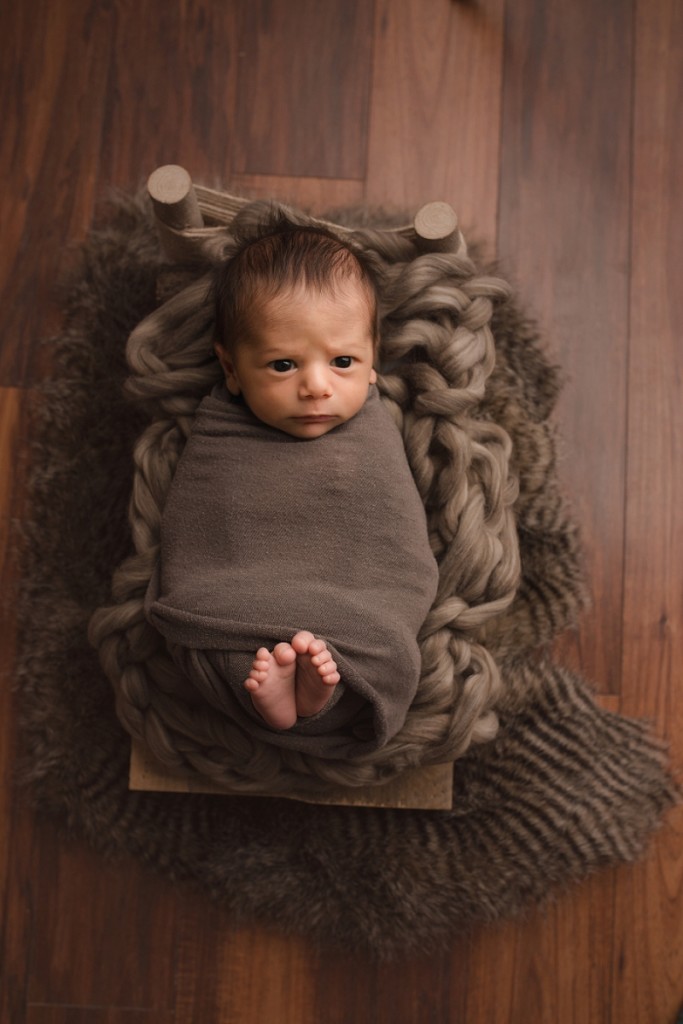 This little guy was so curious at the beginning of the session.  Sebastian wanted to watch what I was doing and he made the most incredible eye contact.  Most newborns do not have the eye coordination to make good eye contact so this was just a beautiful experience.
But eventually Sebastian did sleep.  And we created a beautiful range of poses that Jihan selected for her session.
Are you looking to book  Classic Timeless Newborn Photography Session Greenville SC?  I'd love to be considered.  Drop me a line by clicking here to get more information.
I was super excited when Heather asked for Greenville SC Simple Timeless Newborn Baby Photos for her brand new baby Reagan Della.  Heather said she had been watching my work for a long time and loved my simple baby focused images.  I was SO excited to work with her.
Reagan Della from Melissa Aldrich on Vimeo.
But, as sometimes happens in newborn photography, Reagan just wasn't feeling sleeping.  She nursed about five times.  She rocked a million times.  She may have dirtied 4-6 diapers and backdrops.  I got lots of beautiful snuggles. Heather fed herself, me, and her sister with a chocolate bar from her purse at one point as the session stretched over typical lunch times.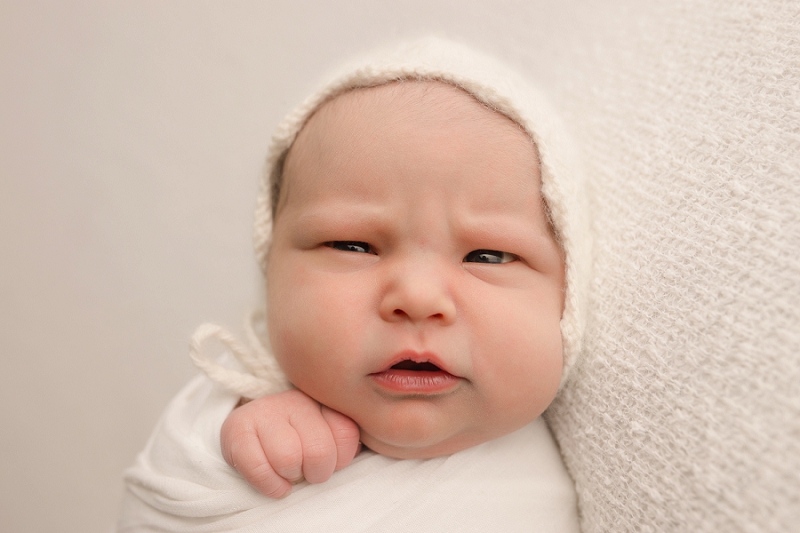 This session was sort of every mama's worst fears of their newborn session.  I know that Heather left feeling a little discouraged, but I knew that we had captured Reagan perfectly.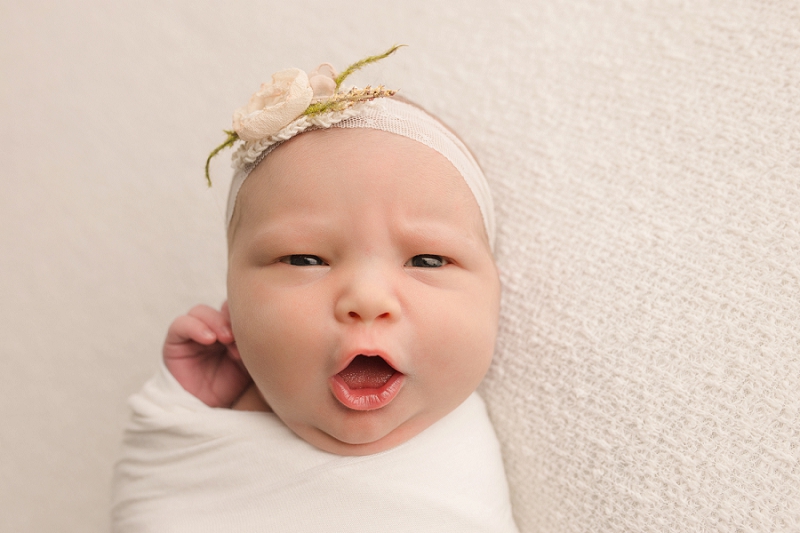 When she opened her proof gallery, Heather sent these words. "I could not be more in loveeee!!! Seriously, I cannot wait to pick these out ❤️❤️ Thank you so much!"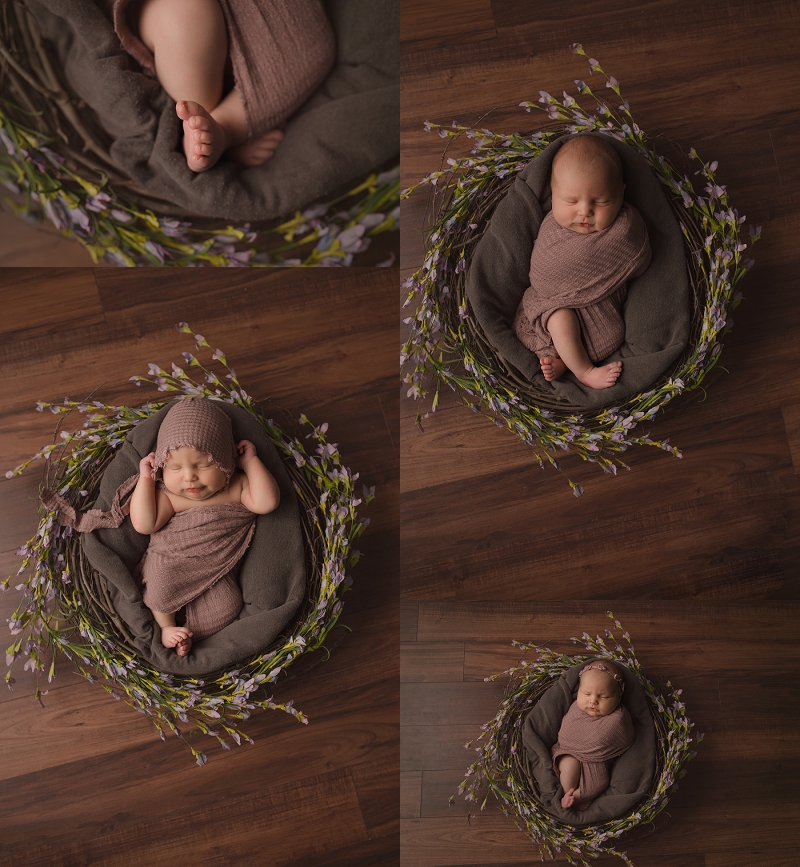 I'm sharing this story with you because I know that you have fears about your session too. The truth is sometimes baby has a bad day. But it also pays to hire someone with almost a decade's worth of experience who can make your baby's bad day look like this.
I loved all of these precious facial expressions.  From confused, to happy, to this full tongue hanging out smile.  Are you kidding me?!  How cute!
But my favorite images are these mama and baby ones.  Reagan just loved being with her mama and you can see that comfort in these images.
Worried about finding the perfect photographer for your session?  I'd love to be considered.  Drop me a line by clicking here and we can talk about your dream session.
I absolutely adore these Greenville SC Natural Simple Newborn Girl Photos of baby Nalani.  When her parents Tia and Cedric brought Nalani into the studio I literally gasped.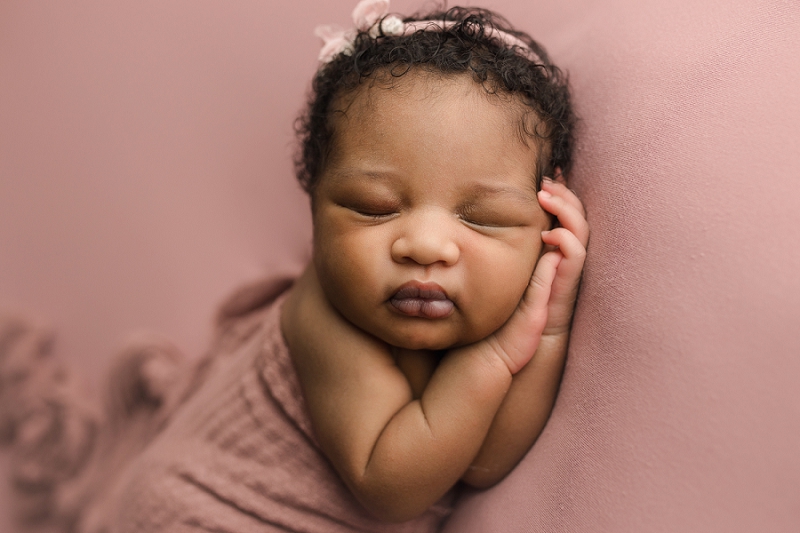 That perfect hair.

Those sweet pouty lips.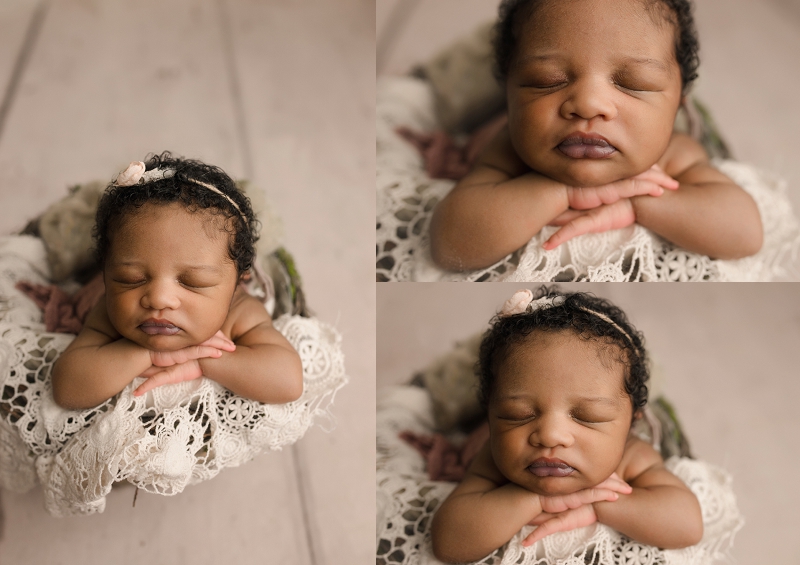 Her delicate hands.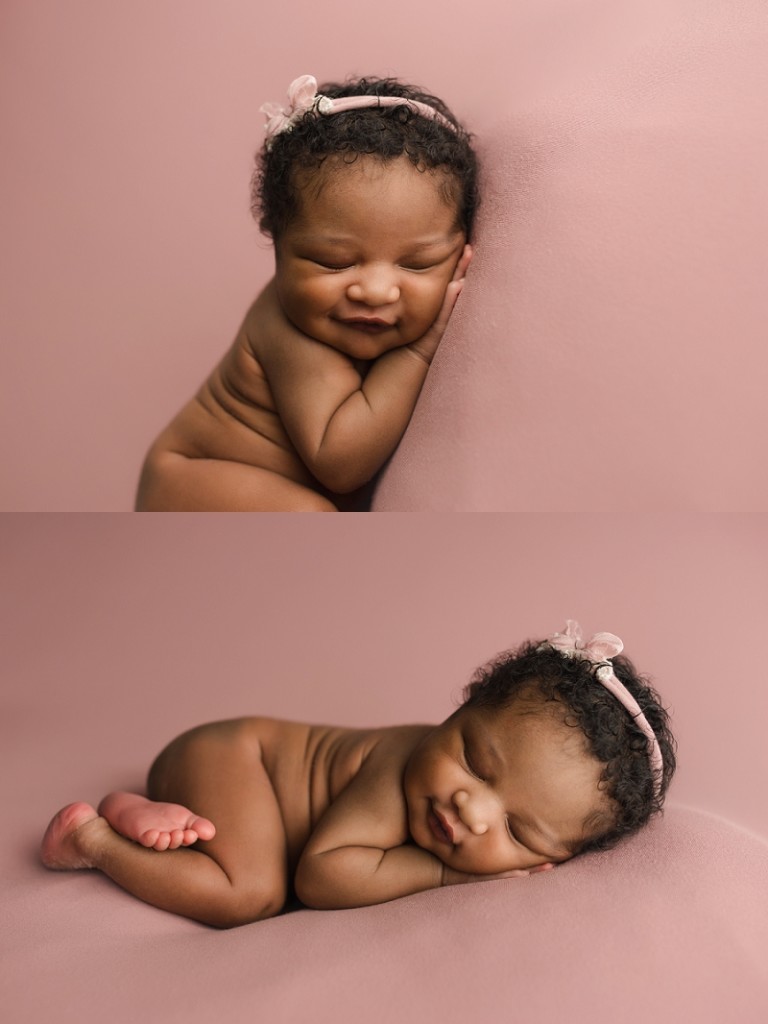 Nalani is a sheer beauty. I always find it amazing that each tiny human that comes into the studio is so perfectly created.  It's almost too much beauty to witness and yet I love this work so much.
These mauve tones are some of my favorite.  Nalani shines in them.

One of the things that I really like to do for my clients is provide the ability to customize their session. Before the session, clients pick the colors, props, and poses that draw them in the most through a detailed client video and questionnaire.  Not every baby loves every pose, but I usually get almost everything on your wish list.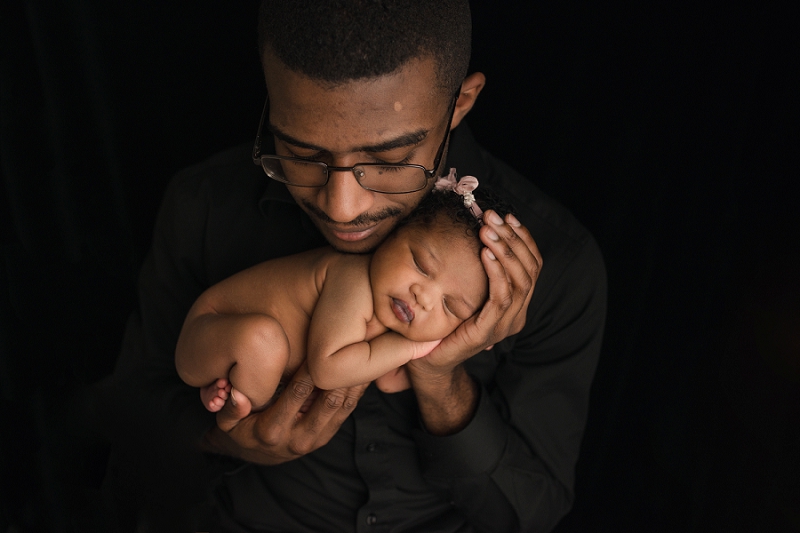 Nalani's parents picked the hands on black pose.  I have yet to do this pose the same way twice and I love it so much.  There's so much emotion involved in the scale of a baby in her parent's hands.  But I'll let you in on a little secret: Nalani wasn't having this image.  She was getting hungry despite our perfect posing.  I risked it and pulled her paci and took three rapid fire images before she began begging for food loudly.  This was one of those three in between two very grumpy faces.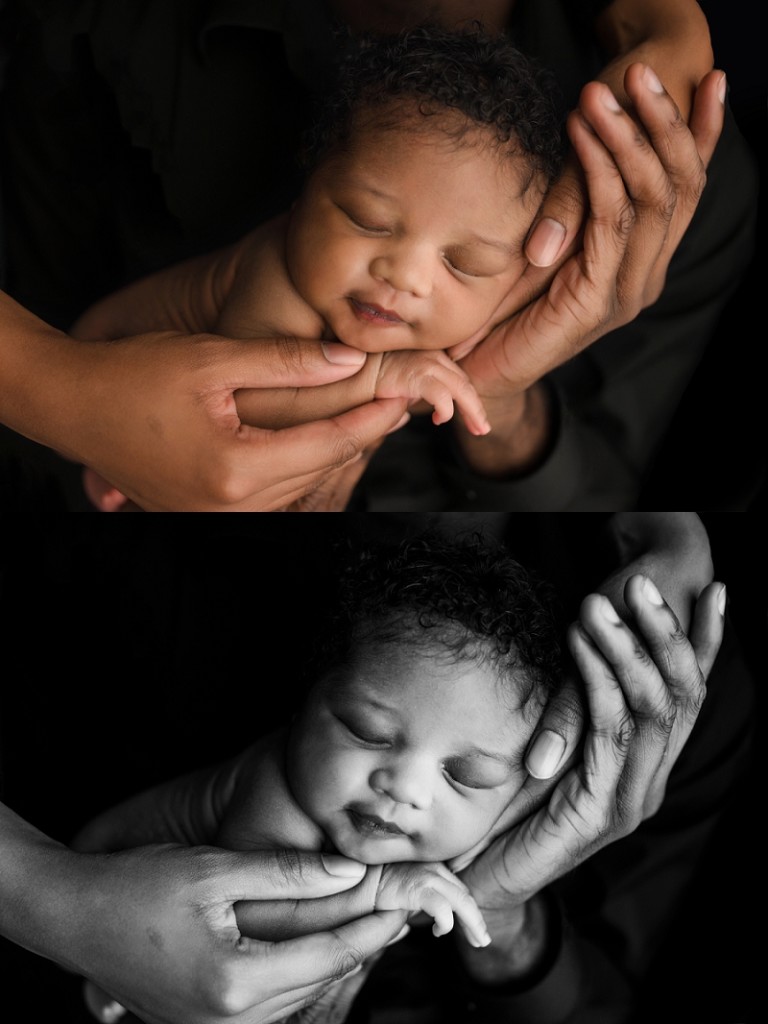 And now it's one of my very favorite ever. Sometimes parents leave after a session with a fussy or cluster feeding baby and wonder if I got anything at all. And then the magic happens.  I can't even decide if I like this better in color or black and white!
And for a bit more scale, her is Nalani with Tia and Cedric.  She was such a tiny little angel.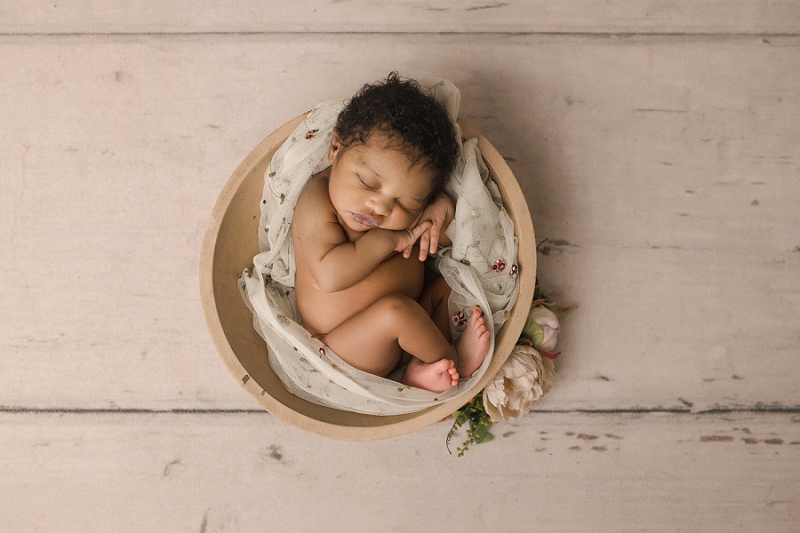 Are you looking to book a custom newborn photography experience?  I'd love to be considered.  Tell me all about you baby and the session you envision by clicking here.