Clean Classic Newborn Photos Greer SC
These Clean Classic Newborn Photos Greer SC of baby Abel and his family Whitney, Josh, and sister Sloan are some of my favorite from last year. This family simply adores one another. Their photos capture that bond perfectly. Watch the video below to see all of their photos.  Then, scroll down to read more about this session.  My favorite images are also included below.
Abel Thomas from Melissa Aldrich on Vimeo.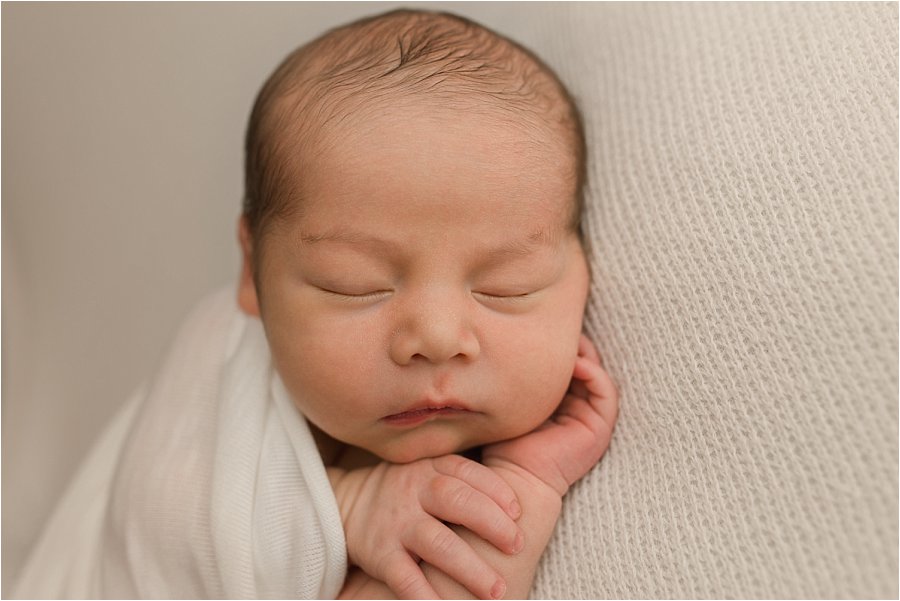 Abel is was pretty much the perfect baby. These cheeks, those relaxed hands, the eyelashes, and the sweet millia on his nose make Abel so squeezable.  He's simply delicious.

I love this series in both color and black and white.  There's something about black and white on dark backgrounds this is perfectly timeless, a clean and classic look.  I never make my clients choose between color or monochrome images, both are included of every image they selection.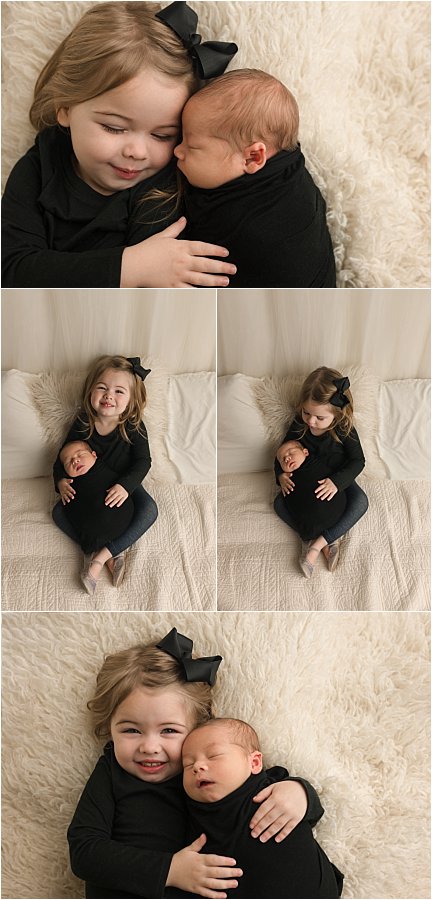 Big sister Sloan adored being in images!  She took so much delight in cuddling Abel. Sloan also took direction so well.  It helped a little that Sloan had already met me during their maternity session, but I know a great deal of Sloan's amazing behavior was due to Whitney following my prep directions.  Sloan knew exactly what was expected of her and that made it easy for her to comply.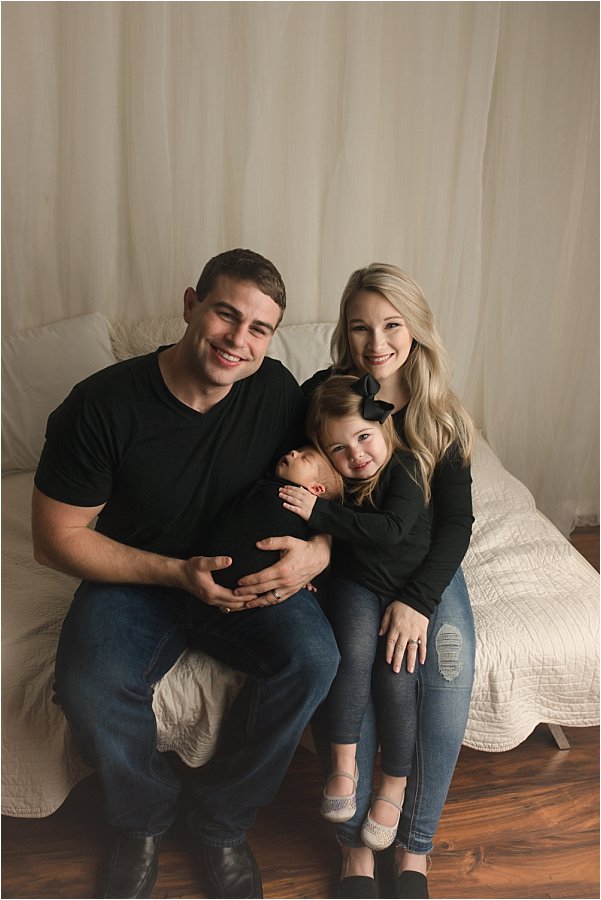 Look at these sweet cuddles and family moments!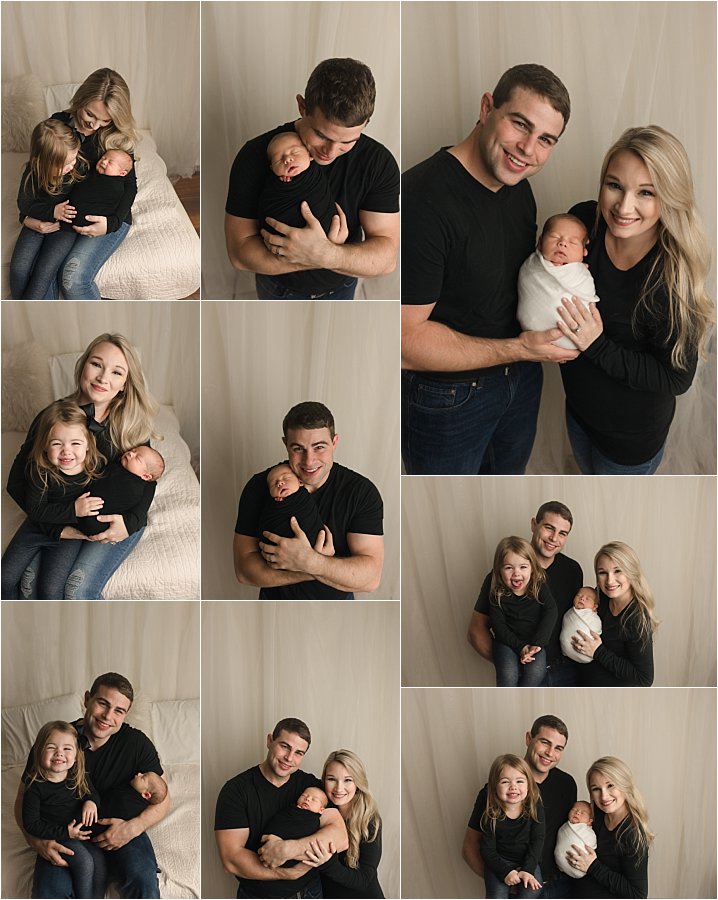 My favorite images from this session (and almost all of my session if I'm honest) are these of Whitney and Abel.  Nearly every newborn session I have to convince mamas to be in pictures, but they never regret it after the session.  This time with a little one who fits so well into your arms is so fleeting.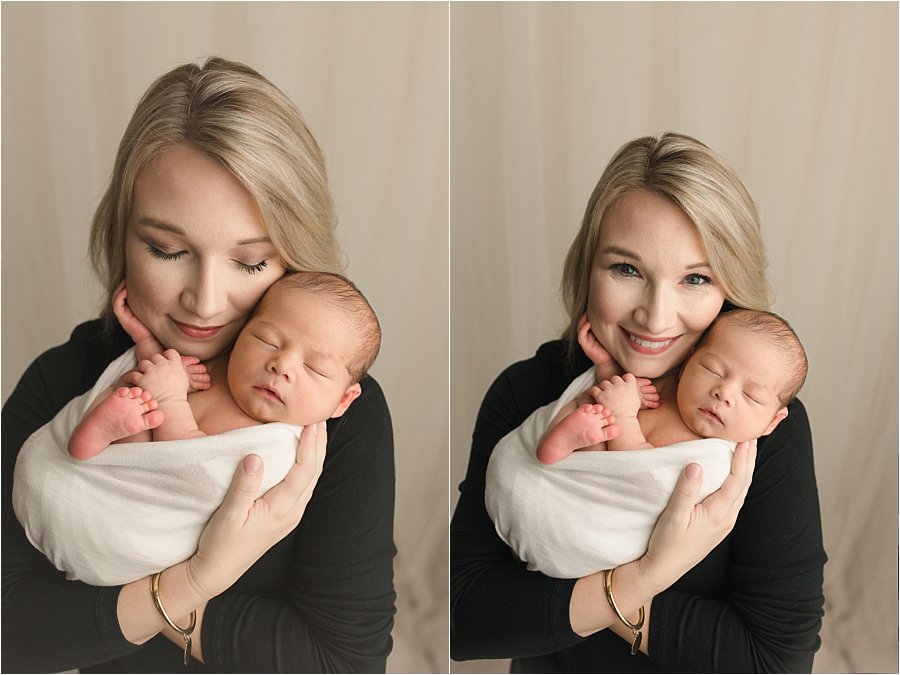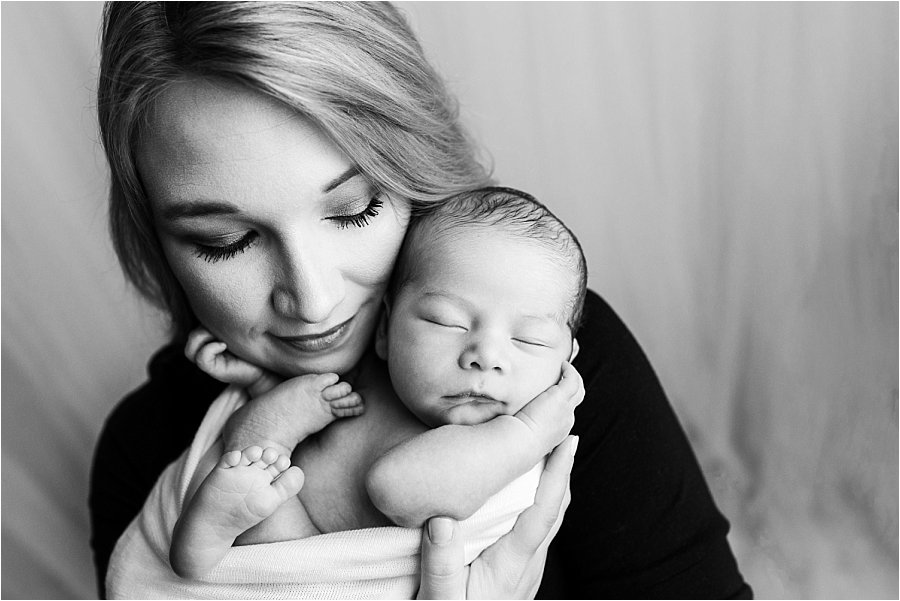 Are you looking to book your own Clean Classic Newborn Photos Greer SC?  I'd love to serve you.  Click here to tell me about the session you're dreaming up for your little one.