Clean Girly Newborn Photographer Simpsonville SC
I loved being Hana's clean girly newborn photographer Simpsonville SC.  This precious girl was so relaxed and so very loved.  You can watch the video below to see the images from her session or scroll down and to hear a little bit of the story of Hana's session.  If you're looking to book your own clean girly newborn photographer Simpsonville SC then click here to contact me today!
Hana Birth Announcement Video from Melissa Aldrich on Vimeo.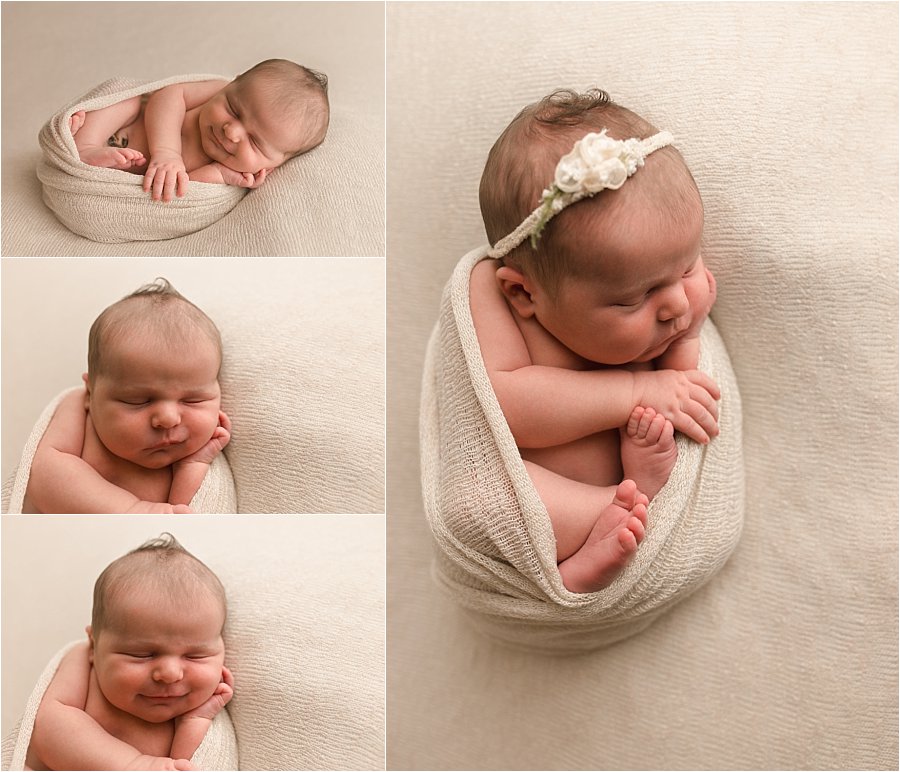 Hana was the sweetest chunkiest little girl. She loved being curled up into a tiny baby ball inside a wrap.  I usually catch at least one grin on camera, but Hana gave me three with the longest smile ever just as I laid her down!  You know a session is going to be amazing when these are some of your very first images.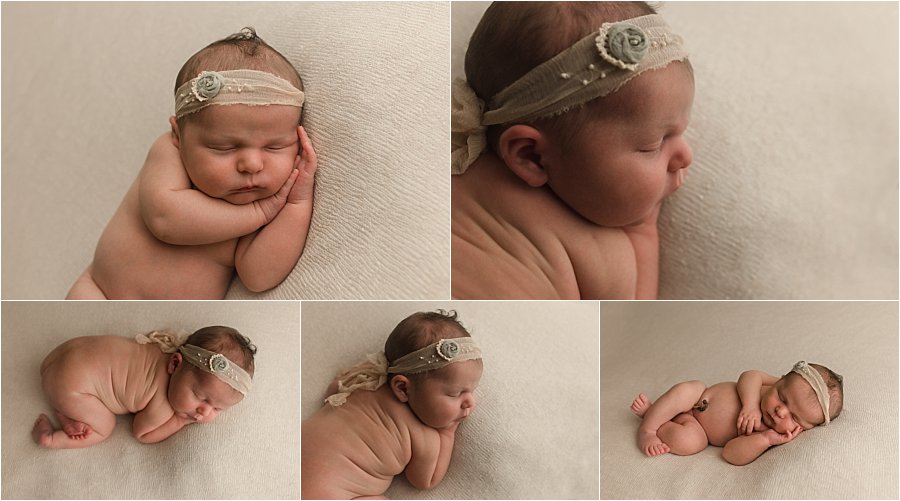 One of the things I love most about being a newborn photographer is capturing all of the little details that new mamas often forget in their sleep deprivation. Hana's back wrinkles are some of my favorite details from this set of images,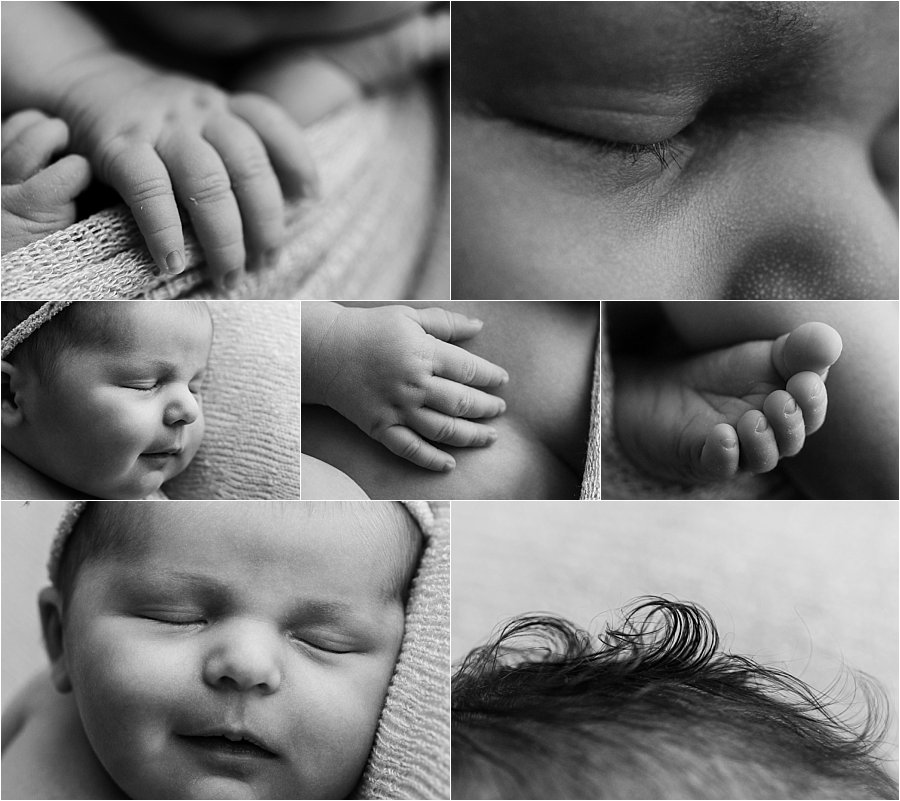 But Jamie and Loren also asked me to take close up images, called macros in photography speak, of Hana.  These are always my personal favorite images.  I've featured them here in black and white.  My clients never have to choose between color or black and white files.  I provide them with both in their finished gallery.
Newborn Safety is so important to me! This image shows how close dad was to Hana during this images. He would gently lift his hand just above her before I took the shot and I would edit it out for the final shot. I never want these little ones to be in danger.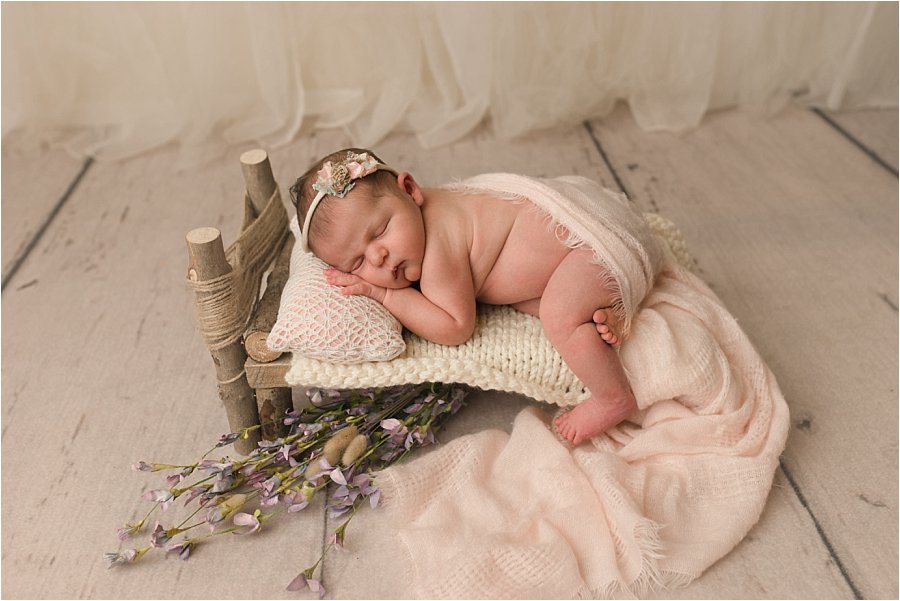 We also spent a lot of time on family images. Isn't it amazing that Hana will be able to see how much her parents adored her from the very start? And the contrast of a tiny baby in her parents hands always makes me so nostalgic.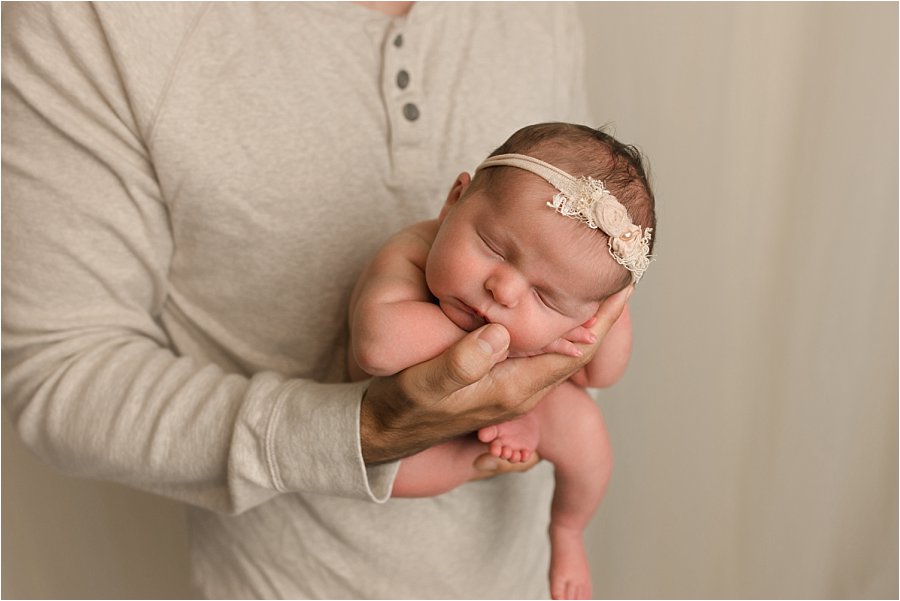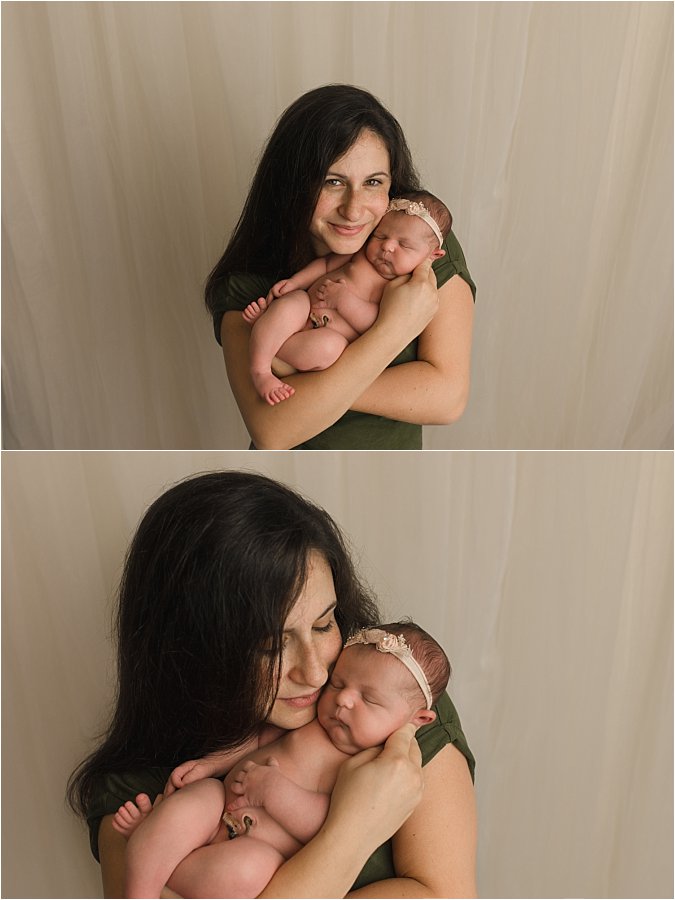 I also really loved this set that Jamie and Loren picked in this nest. It's one of my most requested props and Hana adored being curled into the nest.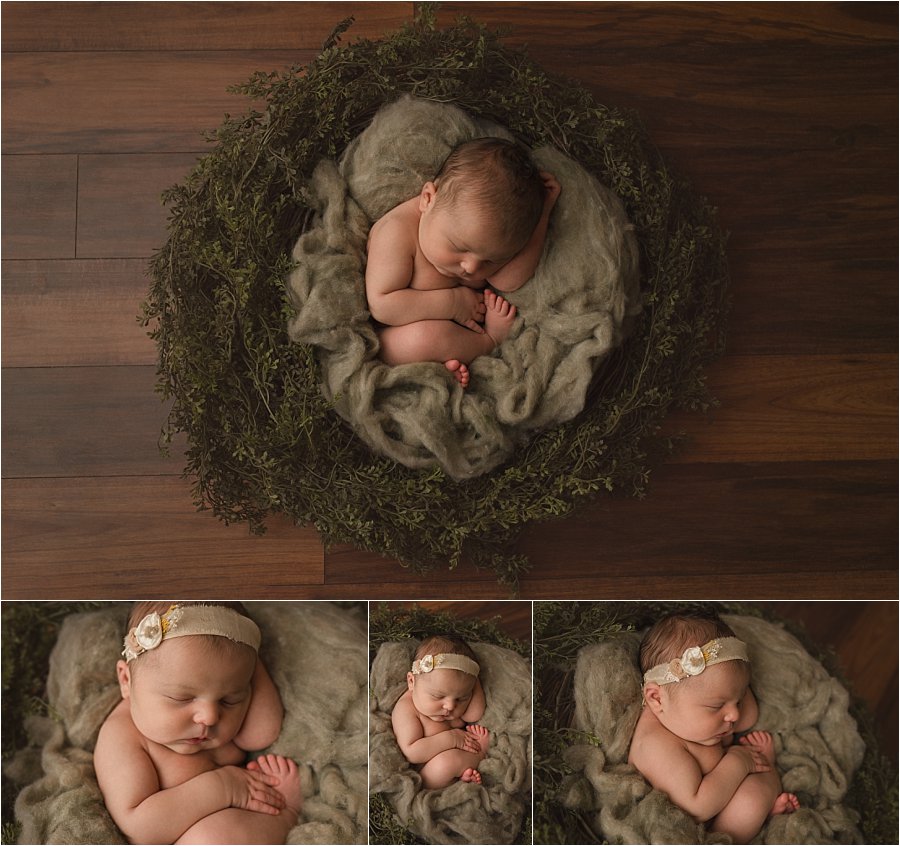 Looking to book your own clean girly newborn photographer Simpsonville SC? I'd be honored to be considered. Drop me a note here and let me know what you most want to remember about your sweet baby.