Elena: Petite Newborn Mini Session Greenville SC
I offer two types of Newborn Photography Sessions, the Heirloom (the whole shebang with family and props and siblings) or the Petite.  Elena's mom booked the Petite Newborn Mini Session.
This session includes 10-15 digital files and birth announcements.  Petites are shorter (usually 1-1.5 hours rather than up to 3 with an heirloom) and focus just on the newness of your baby.  We usually just use a few wraps, a headband or bonnet, and one or two backdrop fabrics.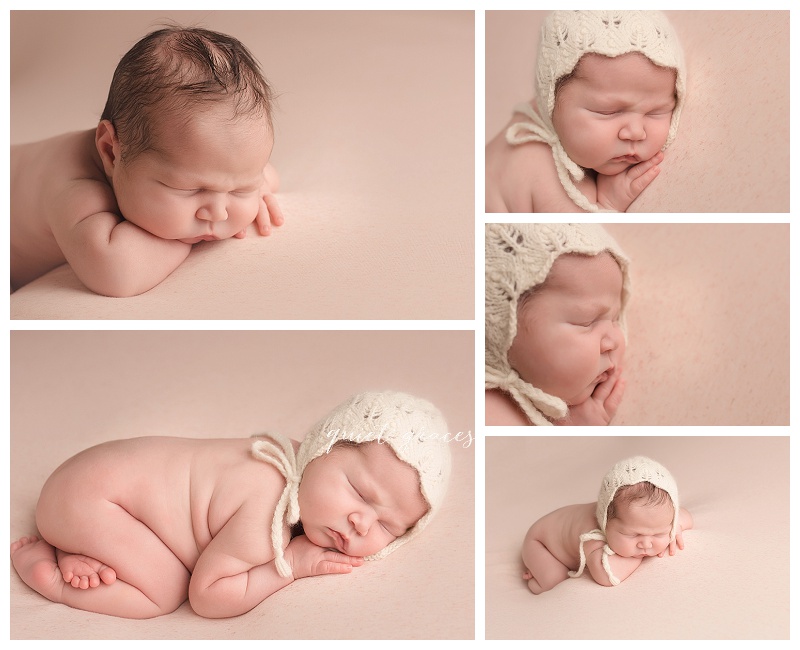 I will give you instructions to make sure your baby sleeps through the session, but if your baby happens to be awake, that's what I'll photograph.  I like to keep my Petites relaxed and informal.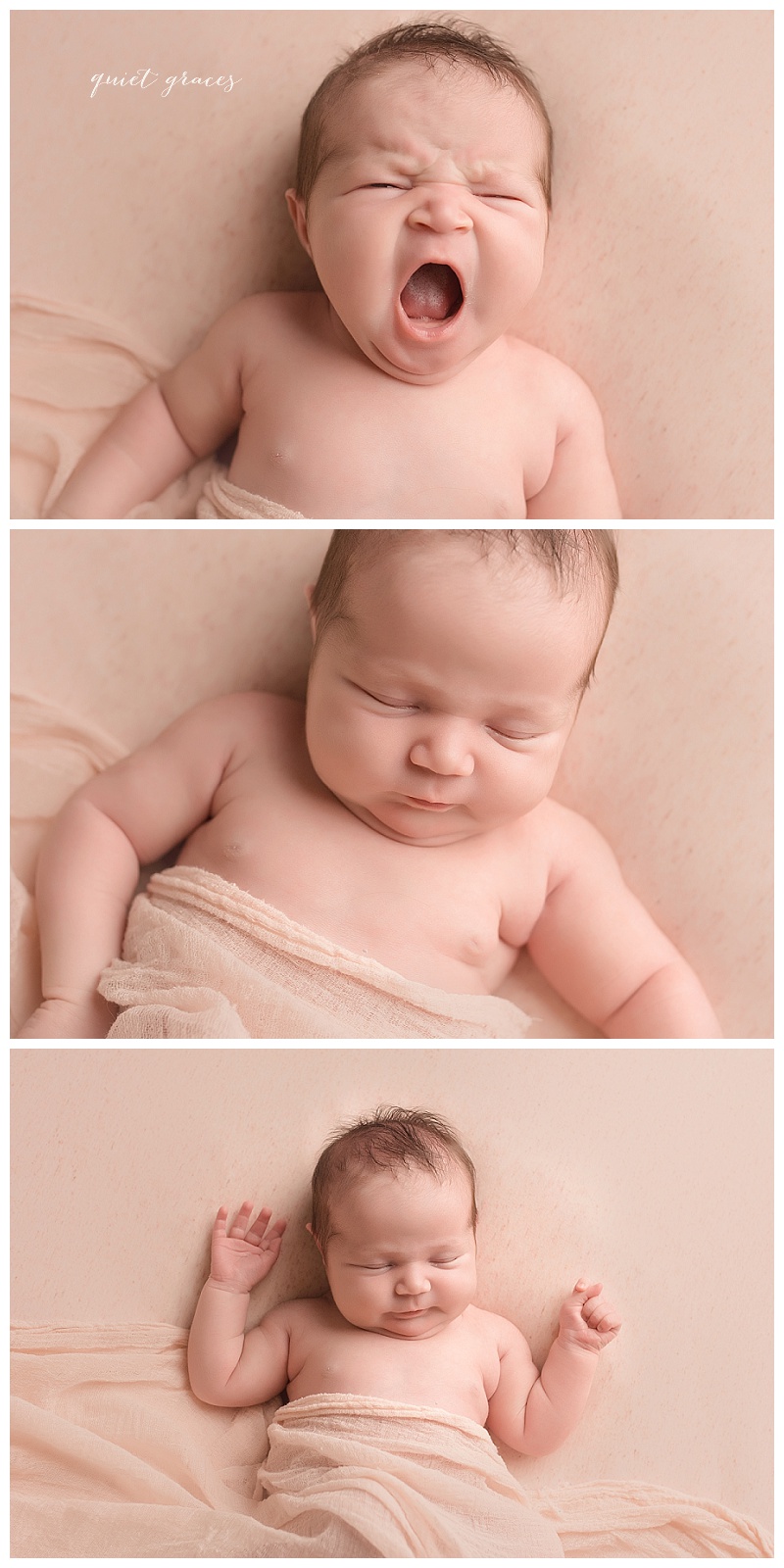 Elena's mom followed my prep instructions and we got a good variety of sleepy images, but then Elena woke up (and messed up a wrap… yes, newborn diaper messes are a normal part of my job. Doesn't she look so Innocent as she stared at me before falling back asleep?!).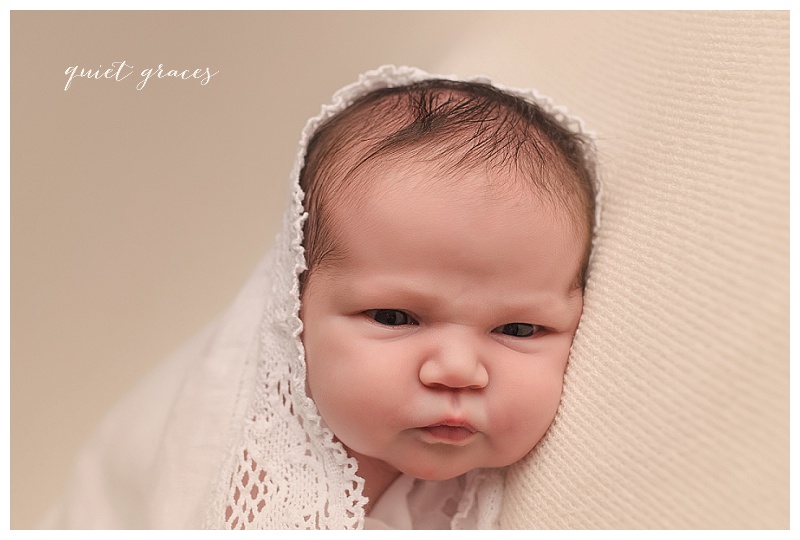 We were able to take a few awake images with Elena wrapped in an exquisite linen and lace family heirloom blanket and wearing a precious white dress before our time was up.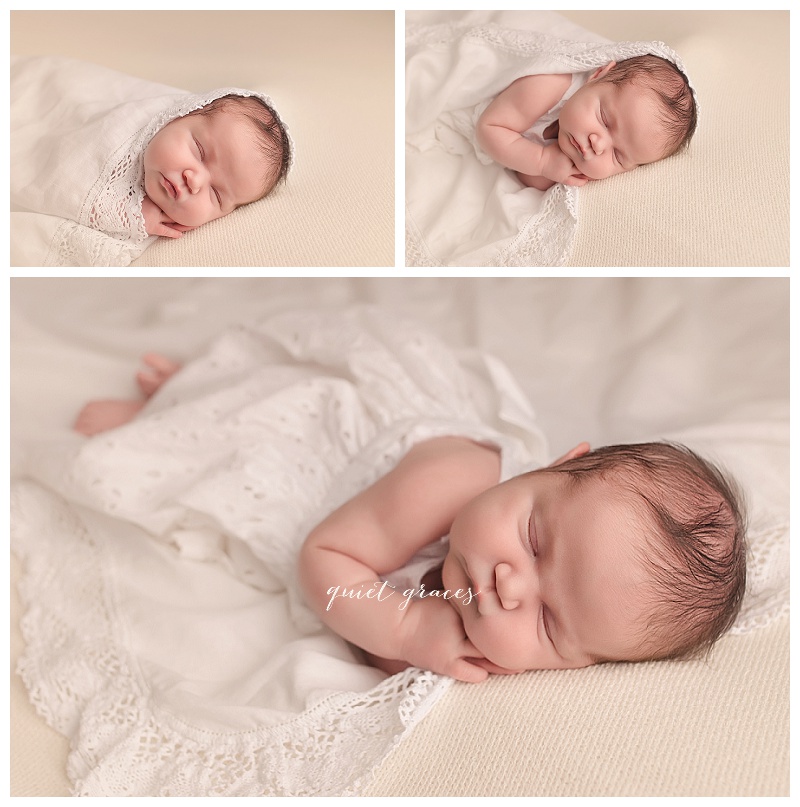 Short, Sweet, Perfect.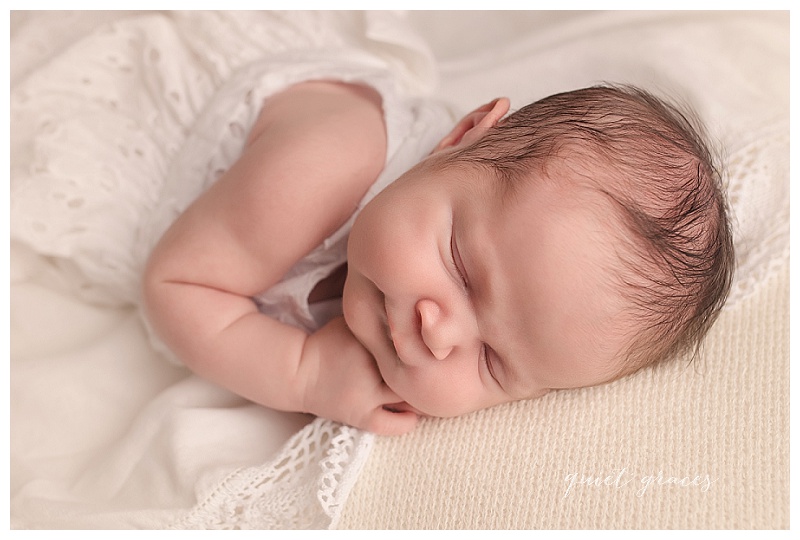 Looking for a short session to capture your little one's perfect newness?  Contact me today to get your due date on the calendar.