Grady: Soft Organic Newborn Baby Photography Simpsonville SC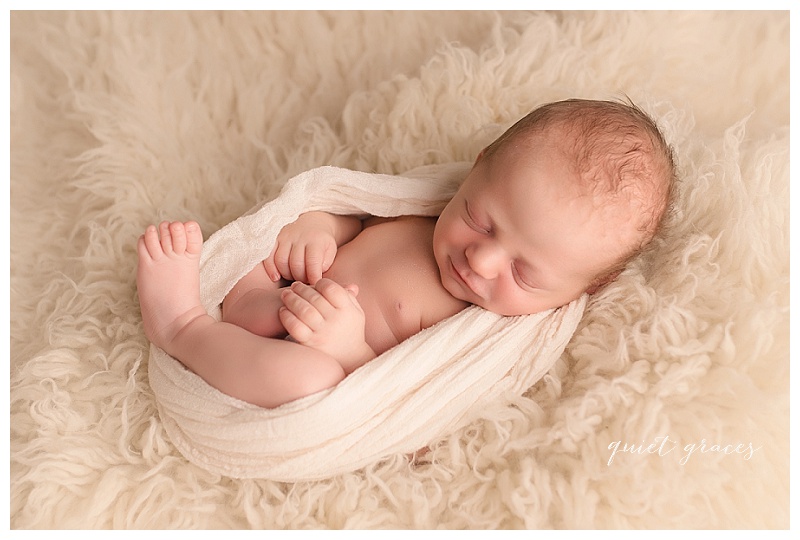 Grady is a First Year Legacy Session Client!  That means he'll have 3 sessions with me in his first year and his parents will receive digital files from every session, baby announcements, my walnut memory box, and a gorgeous heirloom quality album.  I can't wait to see him grow up!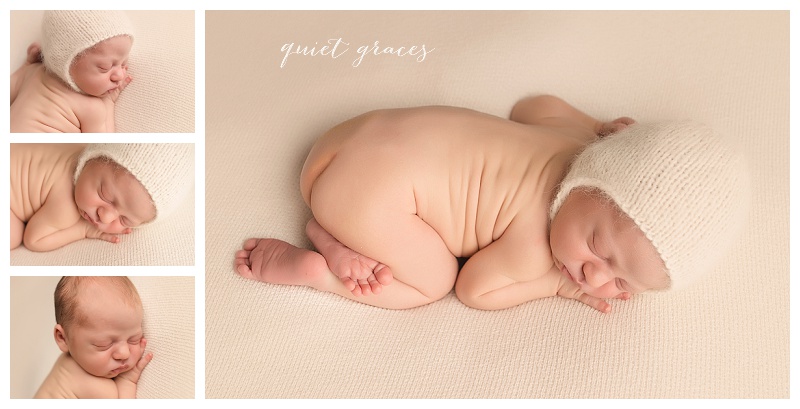 This family didn't decide to upgrade to a Legacy session until after they had finished a Petite Newborn Session.  We didn't have time to add in the family portion of a the normal Heirloom session on that day so you'll get to see Grady at both 2 weeks old and 1 Month old.  The change in just that short amount of time just blows my mind!  He's almost a different baby.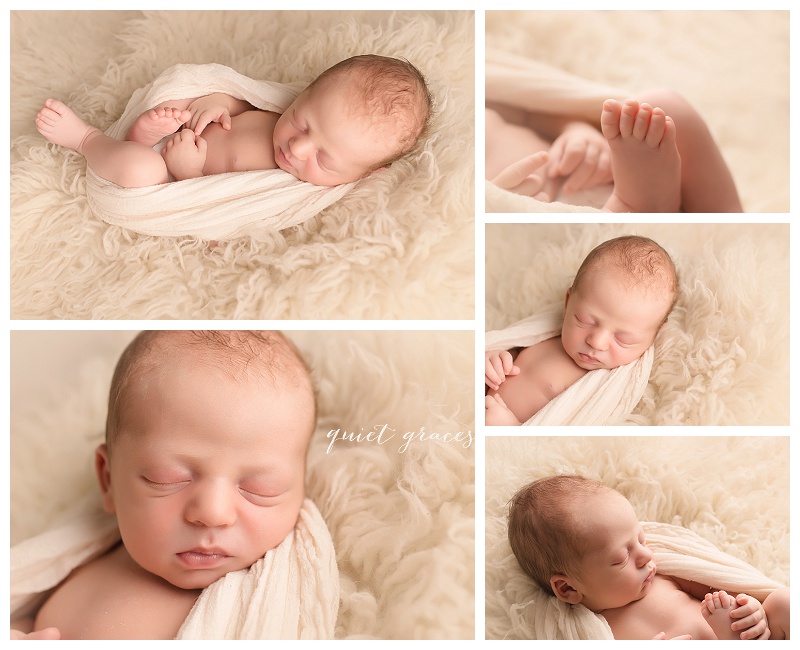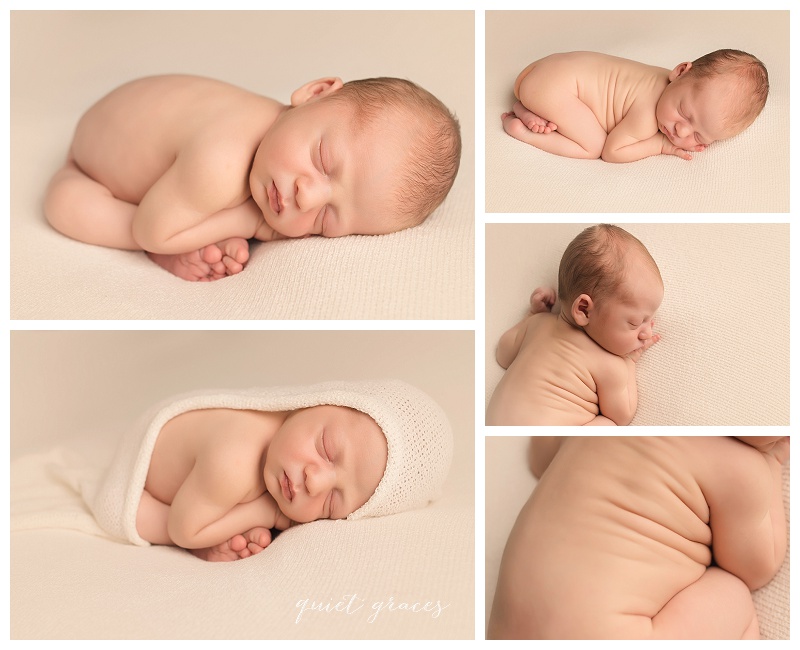 Grady's daddy thought I was a weird baby hypnotist. Ha!  Every thing I tried to do with posing, Grady did perfectly.  Really he just did so amazing because his parents followed the prep packet and made sure he got a good awake period followed by a gloriously full tummy.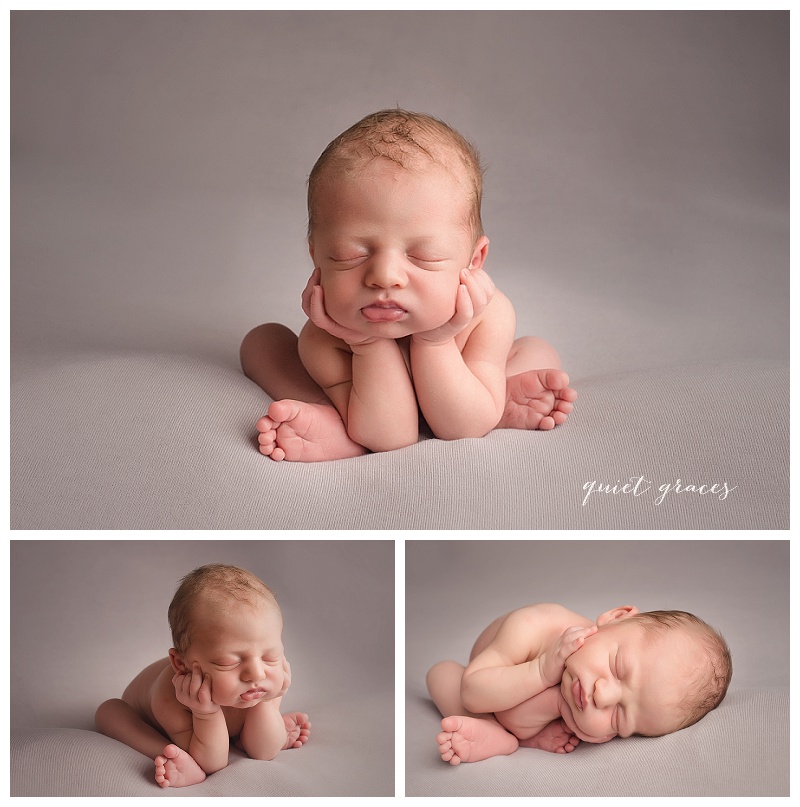 Daddy helped me with this "impossible" pose; his hands never left Grady.  Newborn safety is always my highest priority.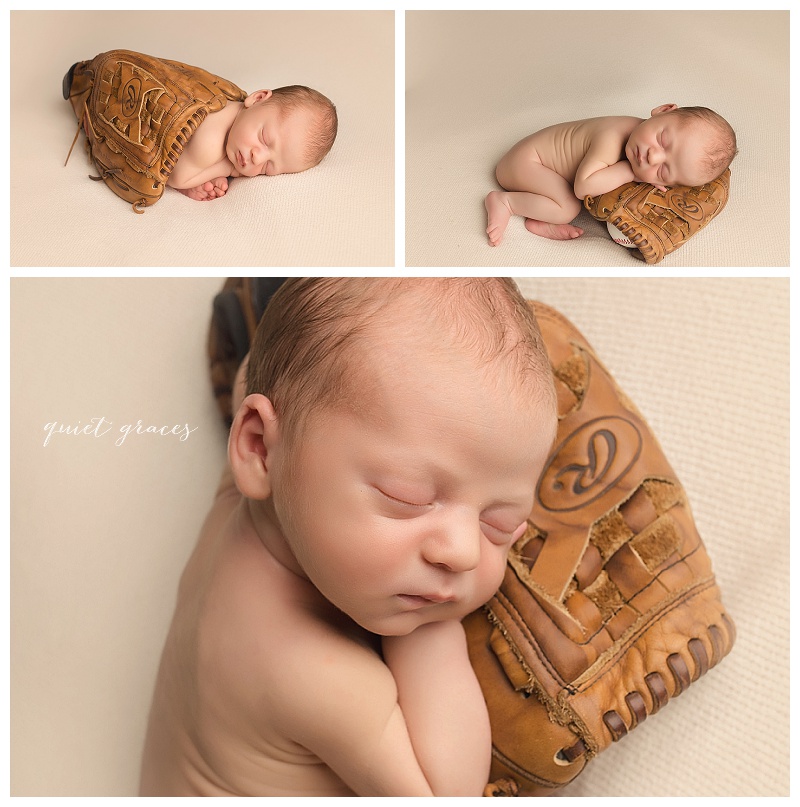 Daddy loves baseball, so we included his mitt in a few images.
Now here are the images from 1 month old.  Do you see how much he's grown?!


This cross eyed image in mama's hands absolutely cracks me up! I included it in the gallery for laughs 🙂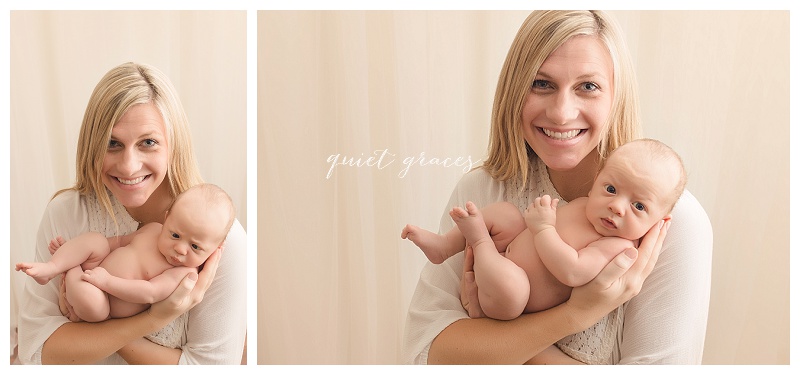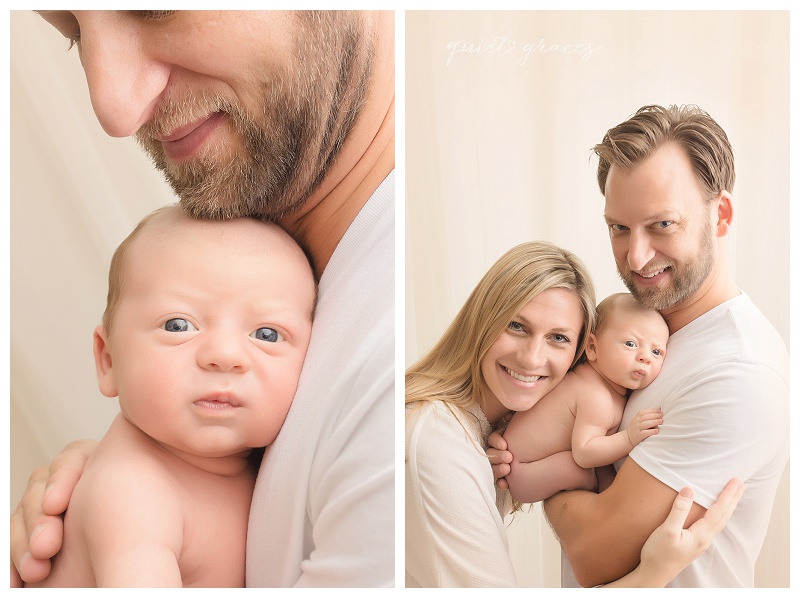 I love this beautiful portrait panel wall gallery of so many of their images!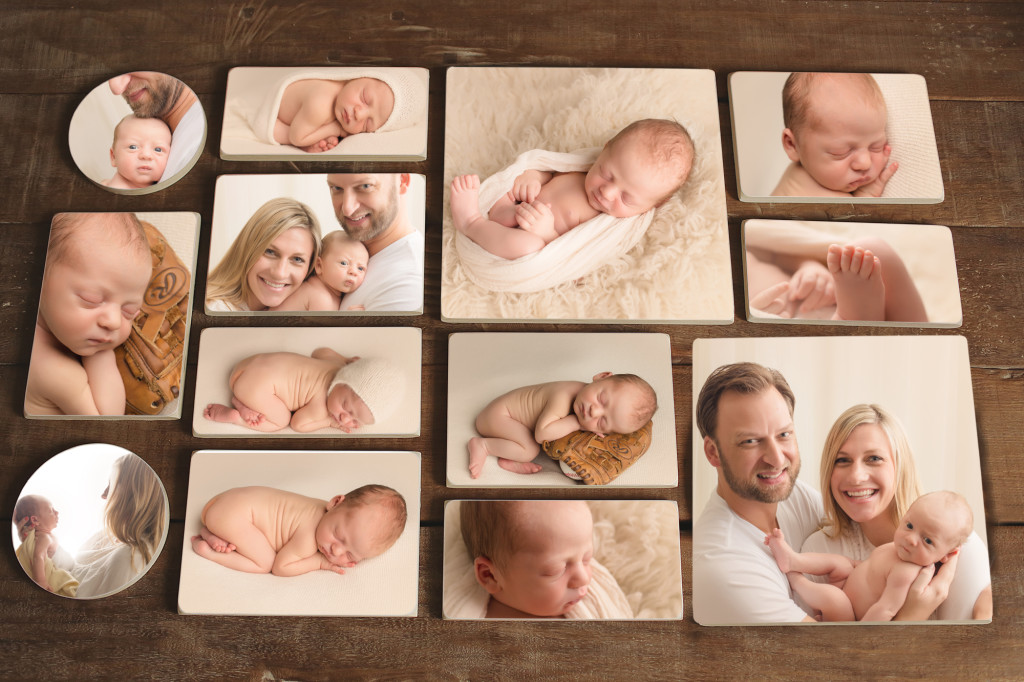 Thinking about the First Years Legacy Package?  Contact me today to get some more details.