Greenville SC Newborn Baby Photos with Big Brother
When Liz contacted me about Greenville SC Newborn Baby Photos with Big Brother, I was so excited  She really wanted some beautiful family photos, but her exact words were: "Even if we're all making silly faces it will do, because that's really who we are." I was instantly smitten with this family.
Clearly we were able to create beautiful candid images with a few silly faces to capture this family in their full glory.
However, after Tripp warmed up to me with some "Where's daddy's nose?" games, we did get beautiful family photos with Tripp too.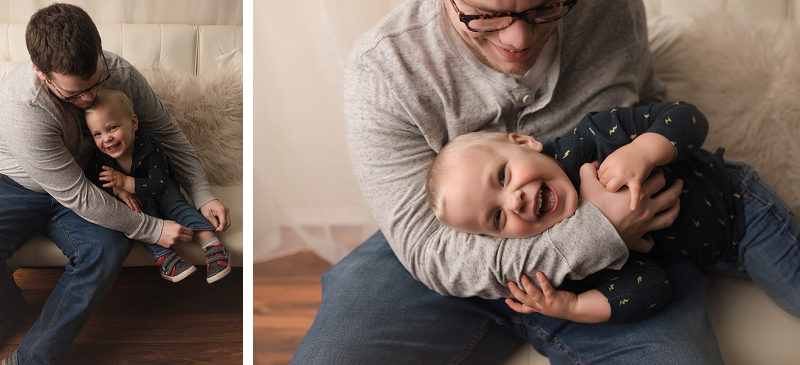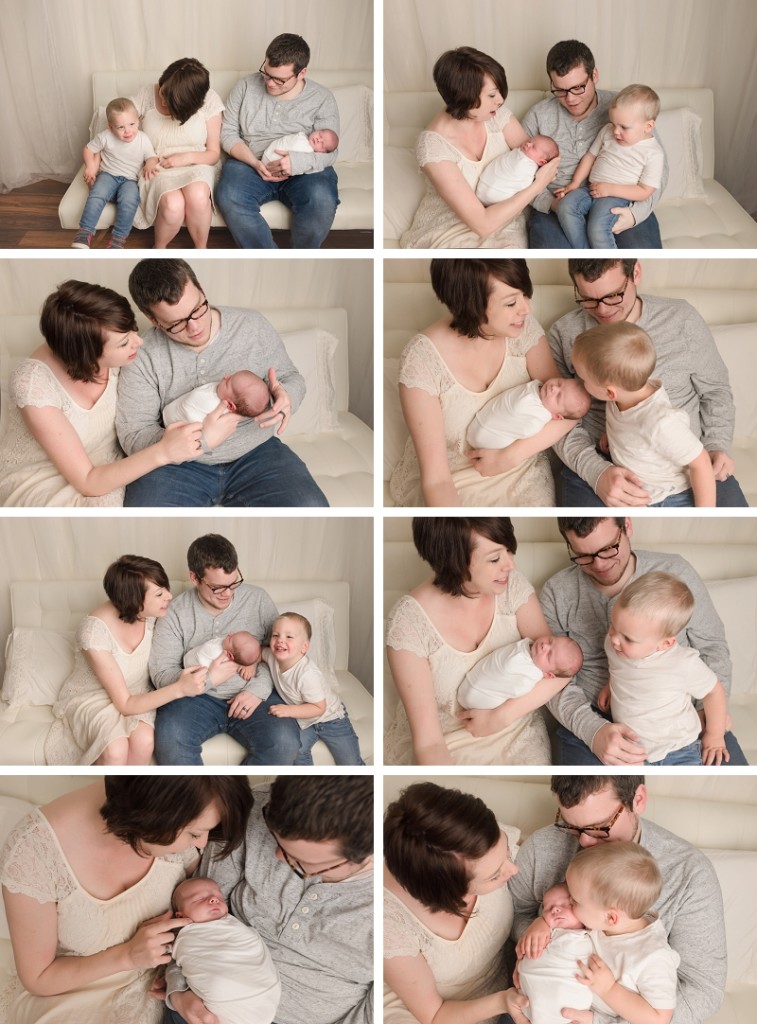 Liz also took charge of her session and prepped Tripp for the experience with my Preparing Toddlers for Photos Post.  So when Tripp had warmed up and I had the positive reinforcement treat in my hand (fruit snacks!), this small miracle of brotherly love occurred.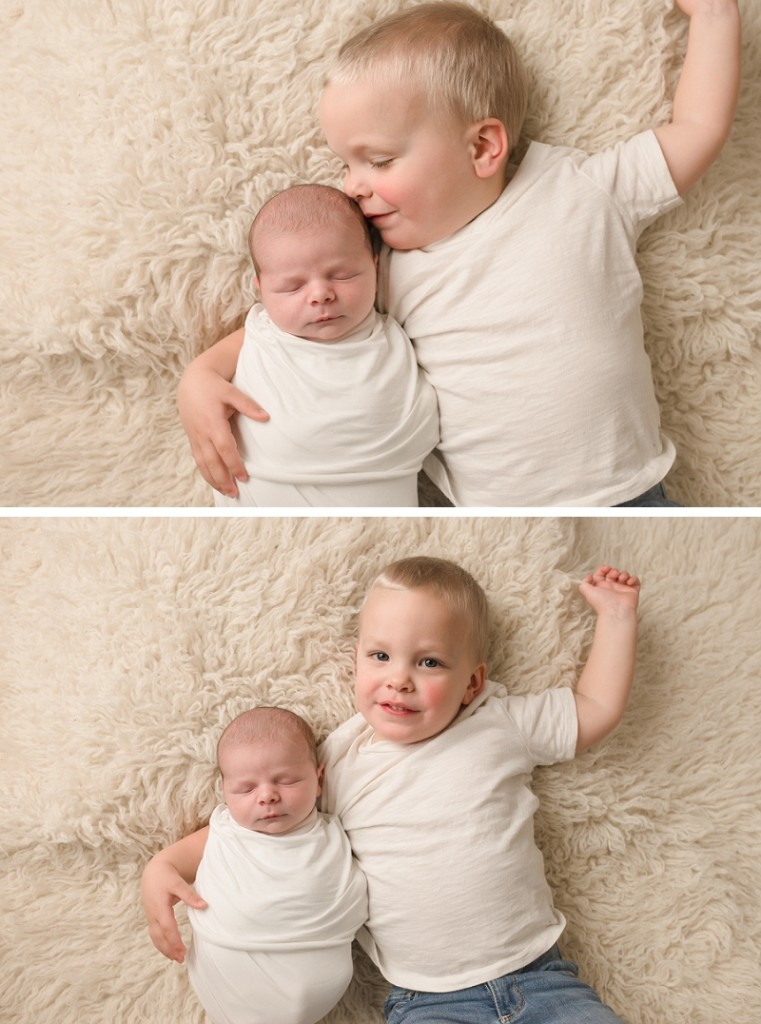 I love photos like this because they help parents remember, during the day in and day out of teaching a toddler not to hit newborn brother, that this season of motherhood is a gift.  And that soon enough these boys will be very best friends.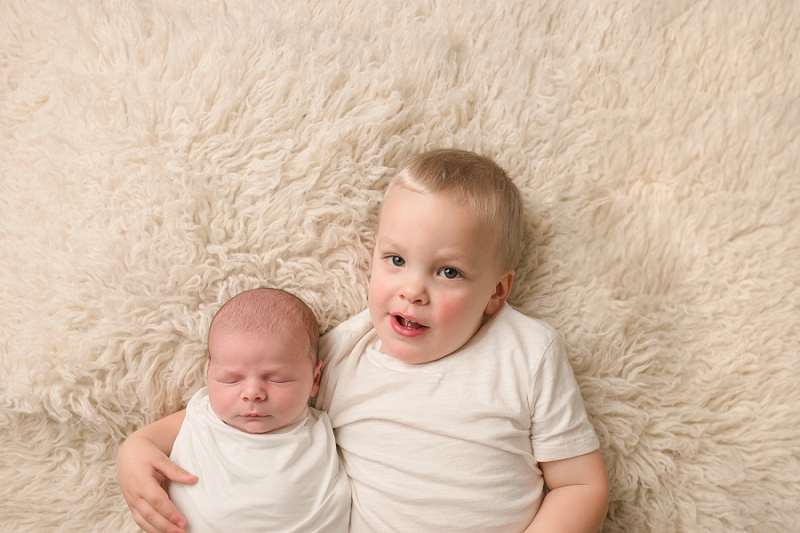 When we were finished posing Tripp, he played happily over in my big sibling corner with the Little People Zoo.  So I moved on to posing with daddy, Carey.  I just love how when you place baby in Daddy's hands you can tell how small they really are.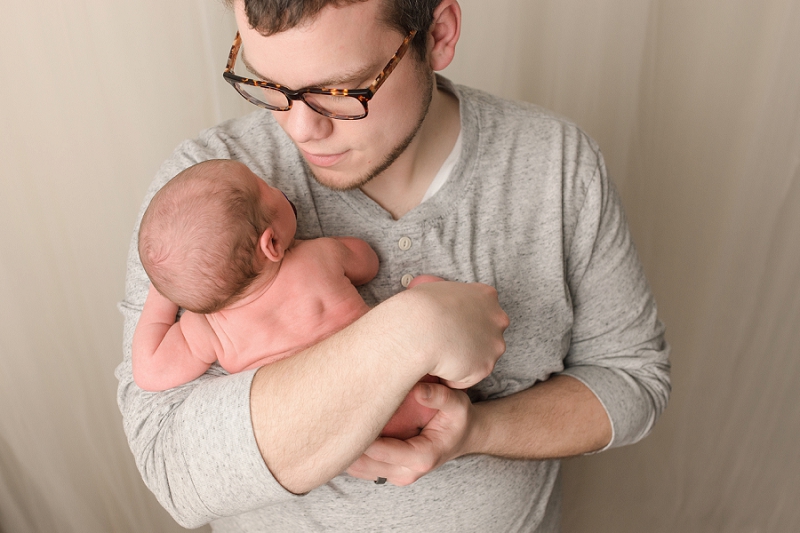 But Shepard also made daddy a little gift that Liz and I can not stop laughing over.  Accidents do happen in the studio 😉
He didn't make any gifts for Liz though, who looks absolutely stunning holding Shepard.  Motherhood (and fatherhood) is such a hard thing: sleepless nights, learning to be more patient and selfless, and constantly giving of yourself to another human.  This wonder of motherhood, makes a woman even more beautiful.
Finally, we captured some images of sweet Shepard alone.
This smile though!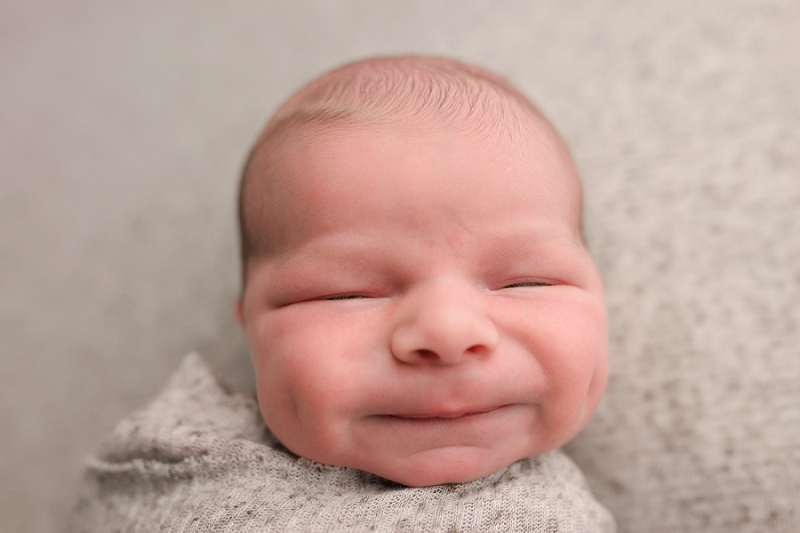 Are you looking to capture Greenville SC Newborn Baby Photos with Big Brother or Sister?
I'd love to hear your story and desires for images.  Click here to contact me or click here to learn more about working with Quiet Graces Photography.