Greenville SC Newborn Baby Studio Photographer
As a Greenville SC Newborn Baby Studio Photographer, I have the joy of meeting brand new parents in their very first days with their little ones.  I get to look them in the eyes and tell them (TRUTHFULLY!) that they are doing an amazing job.  I get to tell them that feeling that way or struggling with breastfeeding or being so tired you are walking into walls (I've done it) is totally within the range of normal.  It's such a gift to me to not only be entrusted with holding their little ones, but also with encouraging them in their story.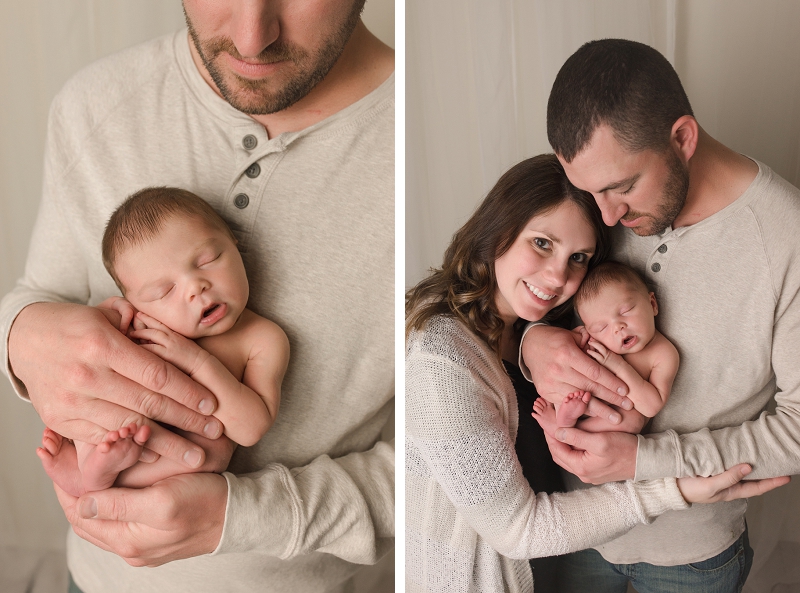 Meet Millie Kate and her amazing parents, Dani and Korey.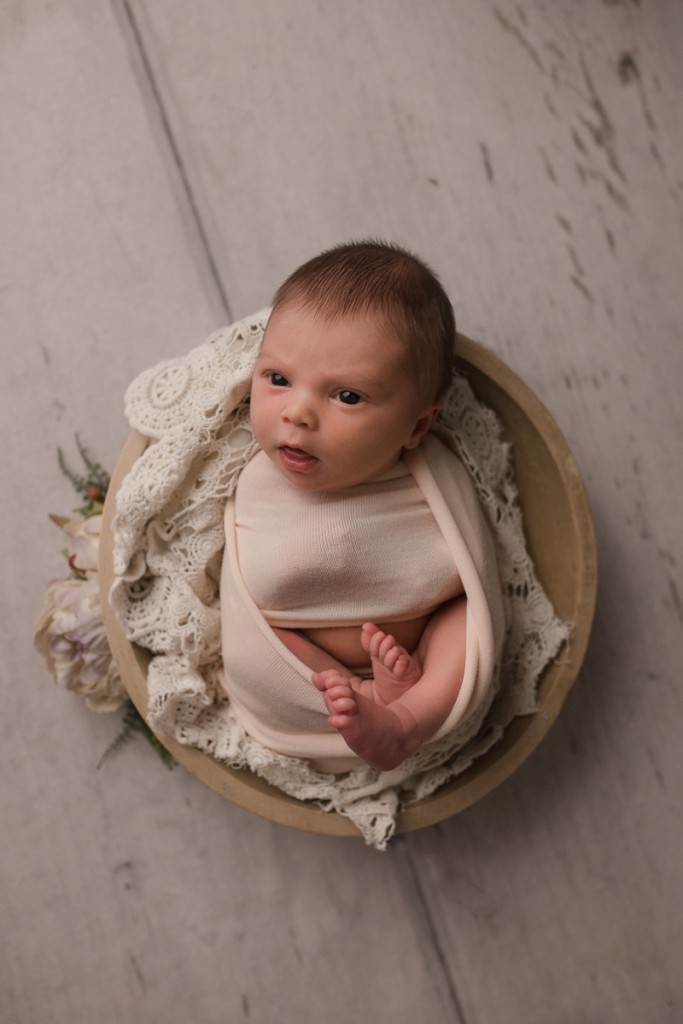 For most of the session, Millie was so content to just be awake and gazing about the room.  This doesn't happen often with sweet babies in the studio, but when it does I thoroughly enjoy it.  You see newborns have not master the focusing of their eyes.  I can spend a very long time trying to get an awake image where baby appears to be looking at the camera.  Sometimes little ones fall back asleep before I've got one!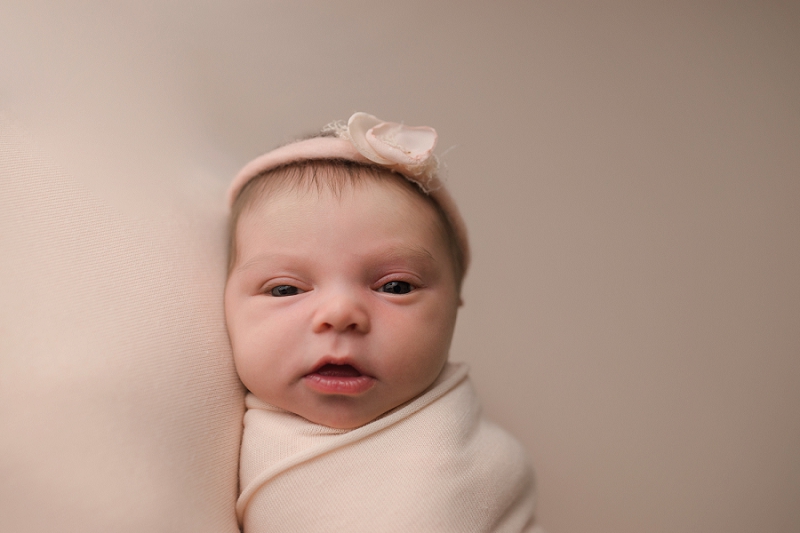 But Millie Kate gave us two open eye pictures that her parents selected for their final gallery.
After her long awake period and a little snack, Millie was content to fall asleep in her parents arms.  Parent images are my absolute favorite.  You can feel how much these sweet babies are loved when you see them in their parents arms.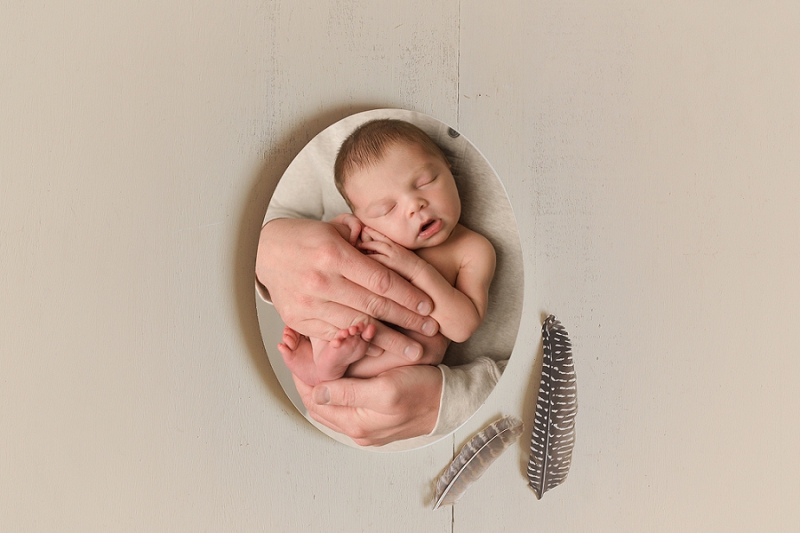 I especially love this image of Millie in Korey's hands in our oval wood print. The sense of how tiny she really is quite tangible.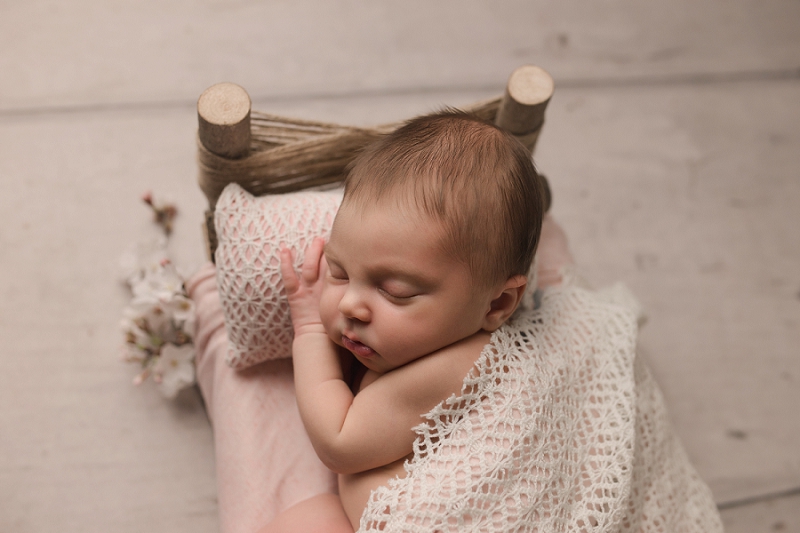 Millie came in early spring when both the Camellias and my Cherry tree were in blossom.  I brought both of those inside to use in some of her prop sets and I just love the results.
My favorite images were these in the nest where Millie posed herself.  I just love the little details this relaxed pose she chose allowed us to capture.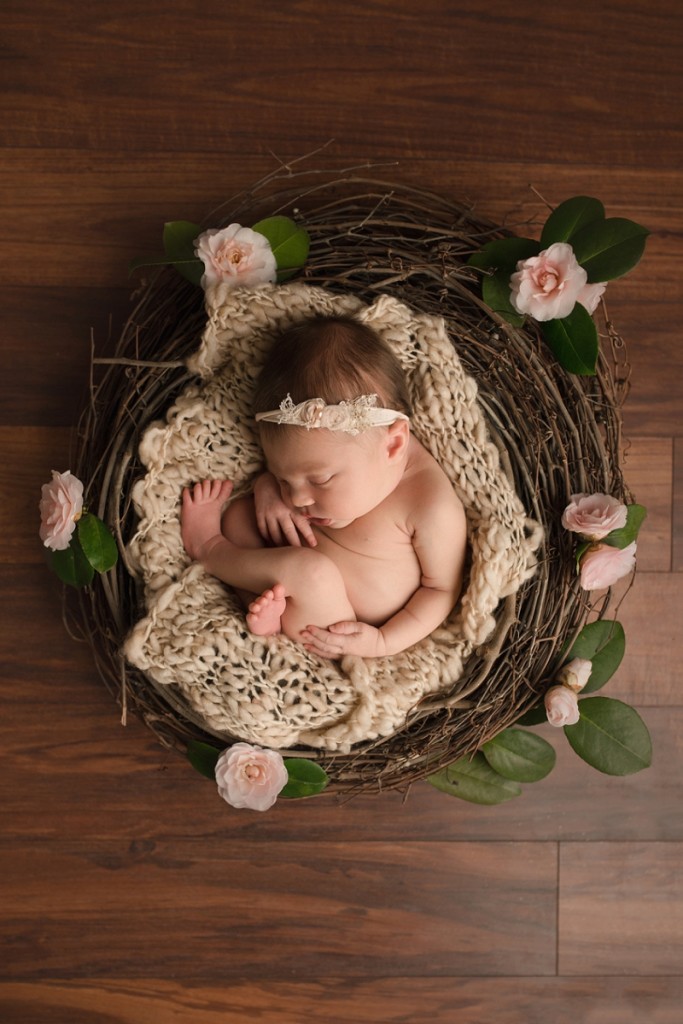 Looking to book your own Greenville SC Newborn Baby Studio Photographer?

I'd love to hear your story and send you information about working with me.  Click here to request information today!