Greer SC Newborn Photography with Big Brother
I was so excited to see Larisa, Angelo, and Luca for their Greer SC Newborn Photography with Big Brother.  You see, just two years prior I had photographed Luca as a newborn.  Wasn't he just the sweetest little baby?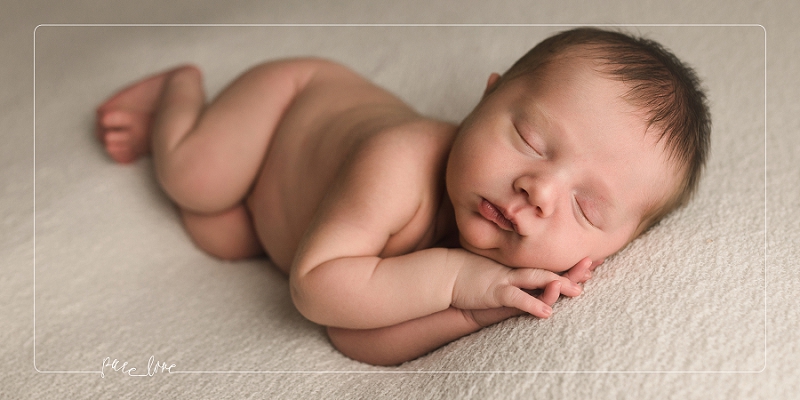 But now Luca is a newly minted two year old.  In fact, he turned two three days AFTER his brand new brother Leo was born.  Look how much he's grown!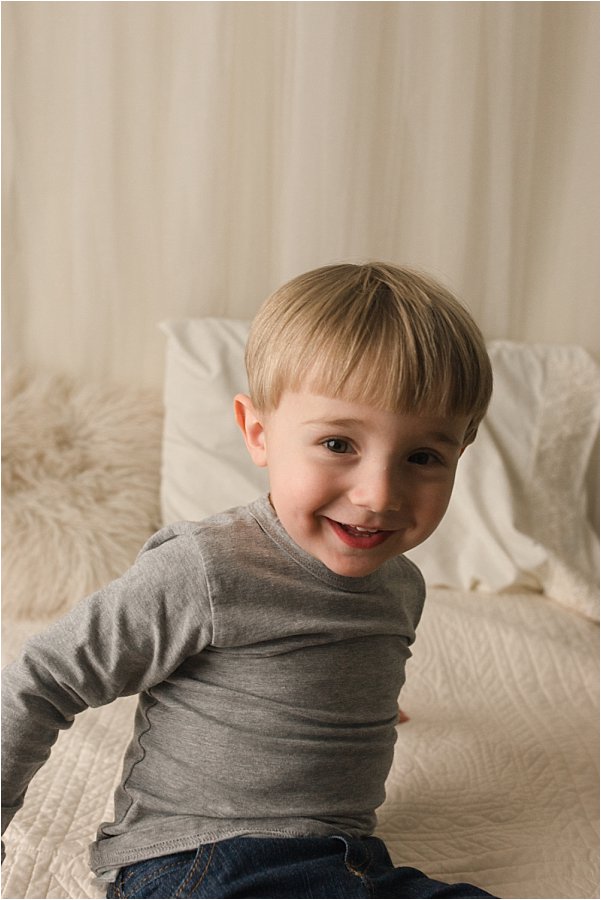 But. like all two year olds, Luca was a little unsure of how to act in my studio.  So to warm him up, I threw posing pillow back and forth while baby brother Leo had a feed.  By the time the feed was over, Luca was ready to smile for the crazy click noise my camera was going to make.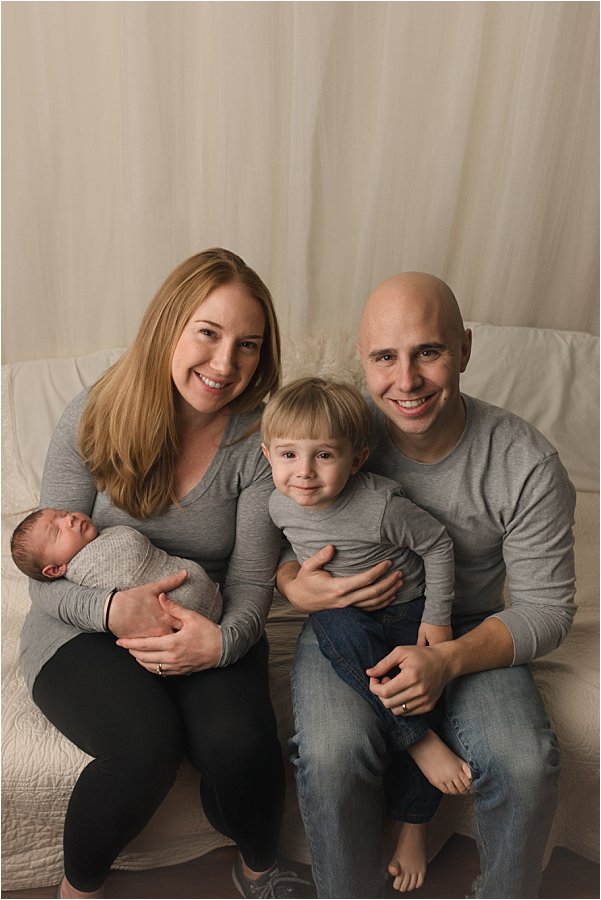 Ya'll this is literally the second image I took this session!  So far so good!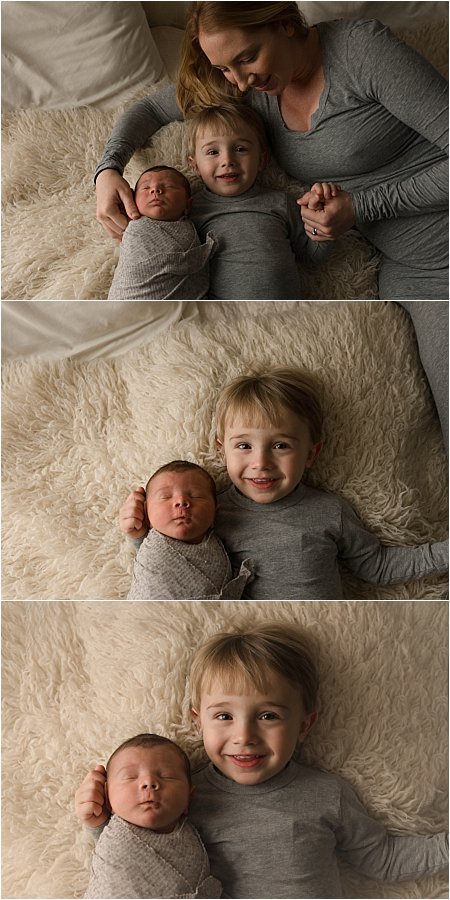 Then we posed Luca with Leo.  This pose is safest for your newborn (daddy is right out of the frame ready to rescue Leo if Luca moves), but not many two year olds like to be laid down. But Luca asked mama to lay down with him. As you can see in the straight out of the camera shot side by side with the edit, having mama lay down did the trick!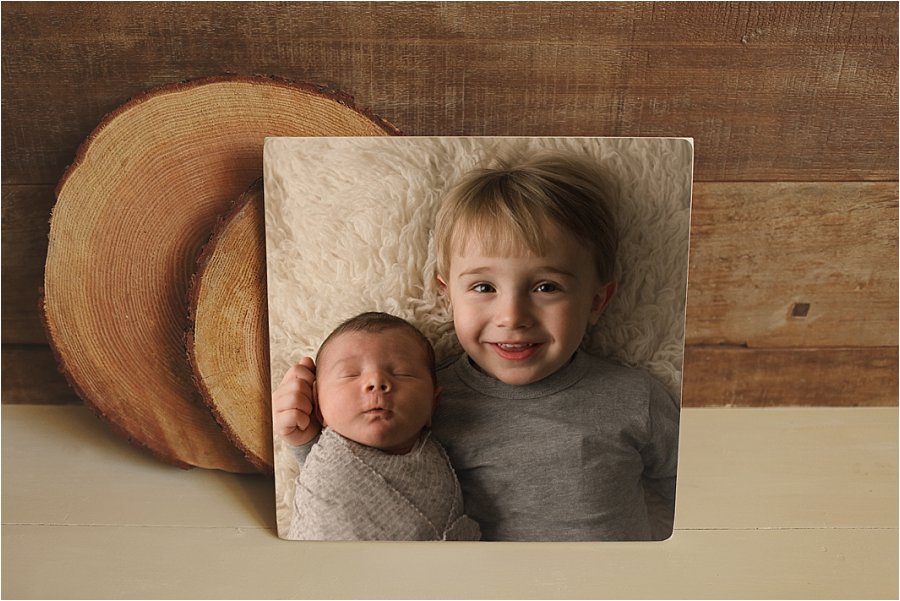 I love this sibling image in my square wood print.  Isn't it perfect?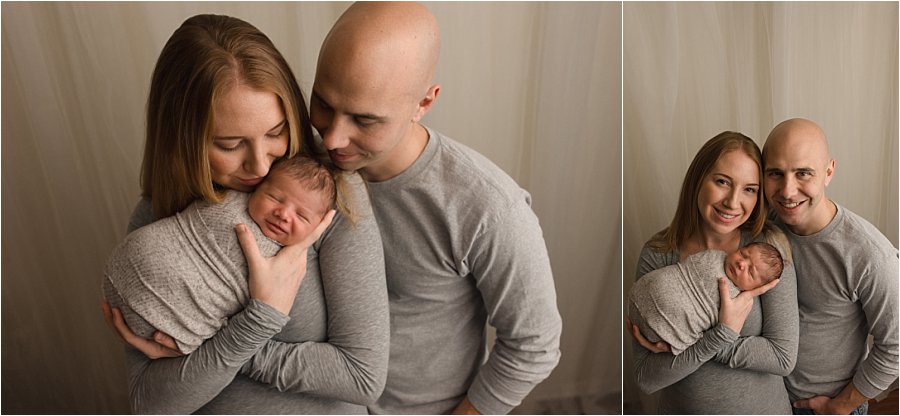 Luca wasn't interested in being held during the standing posing, but that was okay, because he stood on my ladder legs and "helped."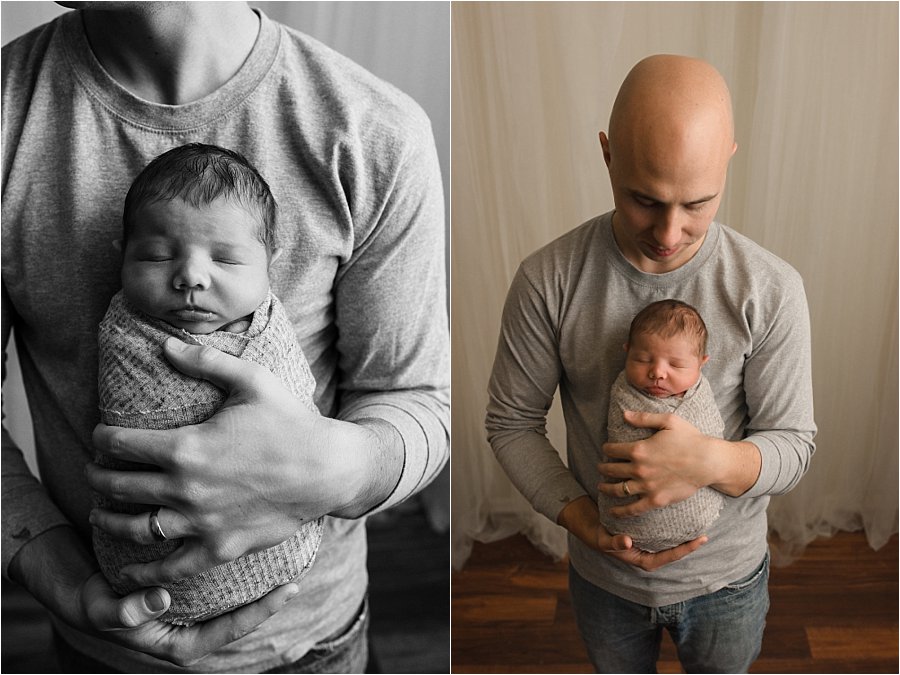 And finally Angelo took Luca out of the studio so we could finish posing Leo.   Leo, for his part, was happy to be wrapped tightly all warm and snugly.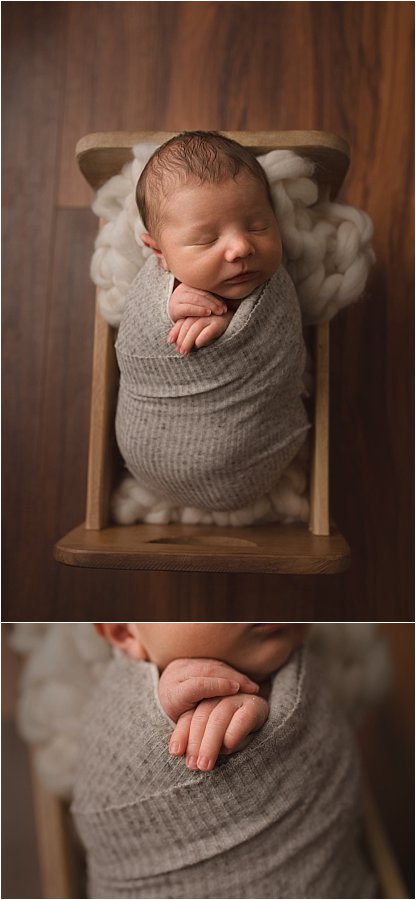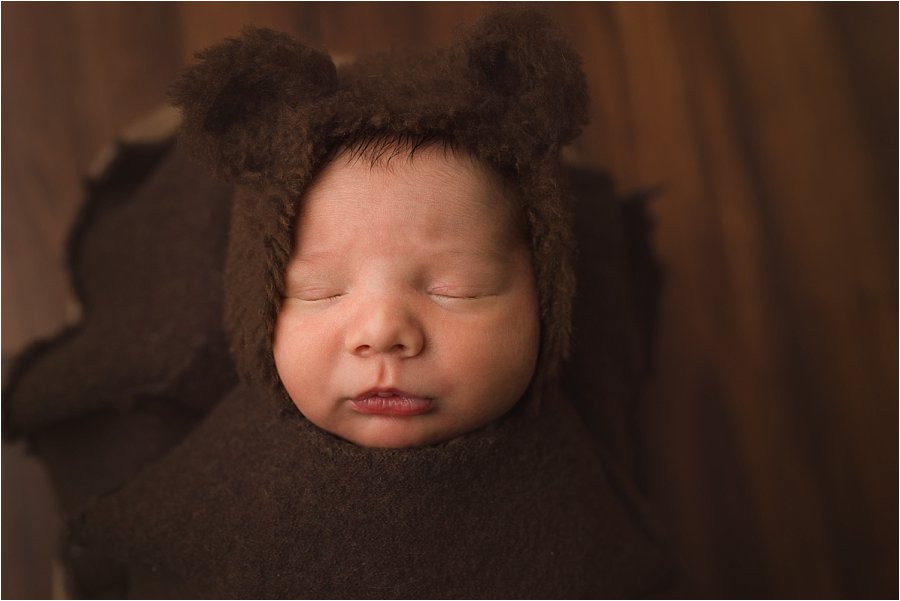 But the moment we unwrapped him, he just wanted to be curious and hang out with us.  Leo is cute either way.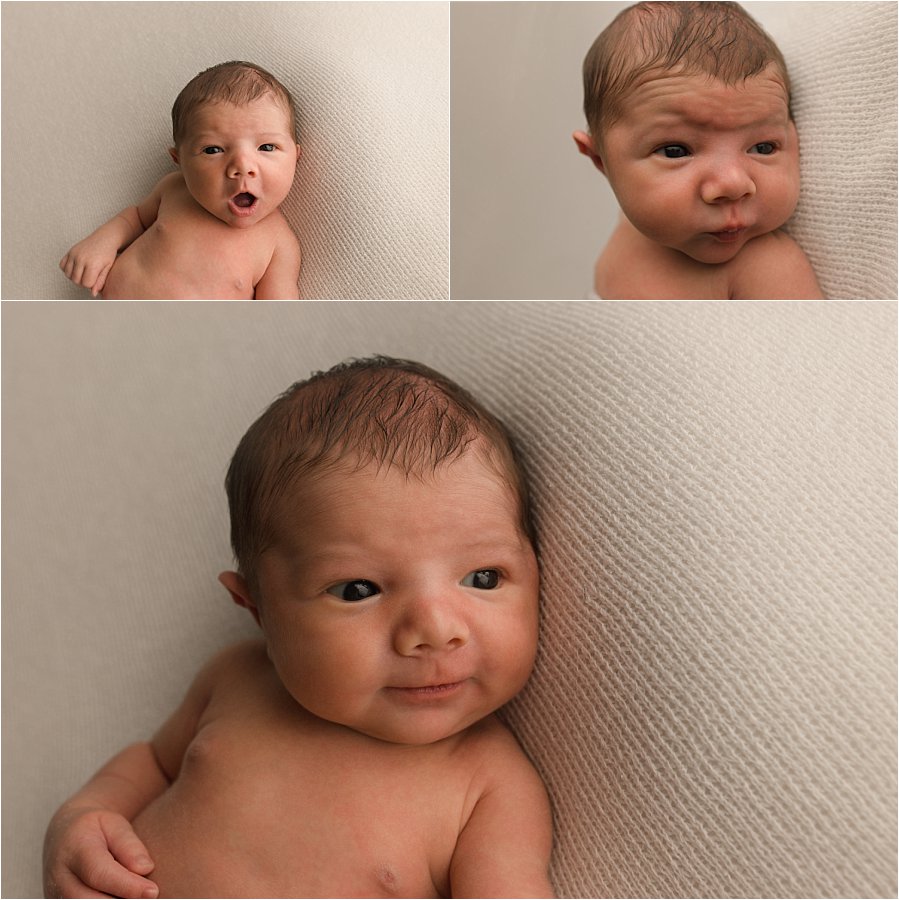 Are you looking to book a session for Greer SC Newborn Photography with Big Brother or Sister?  Worried about how your two year old might behave?  I try my best to make this a fun experience for everyone, but especially your two year old.  The key is to make them think the session is all about them and to whisk them away as soon as they're finished.  Contact me to today to plan your session.