Greer SC Simple Beautiful Newborn Baby Girl Photographer
I lovedbeing Eliana's Greer SC Simple Beautiful Newborn Baby Girl Photographer.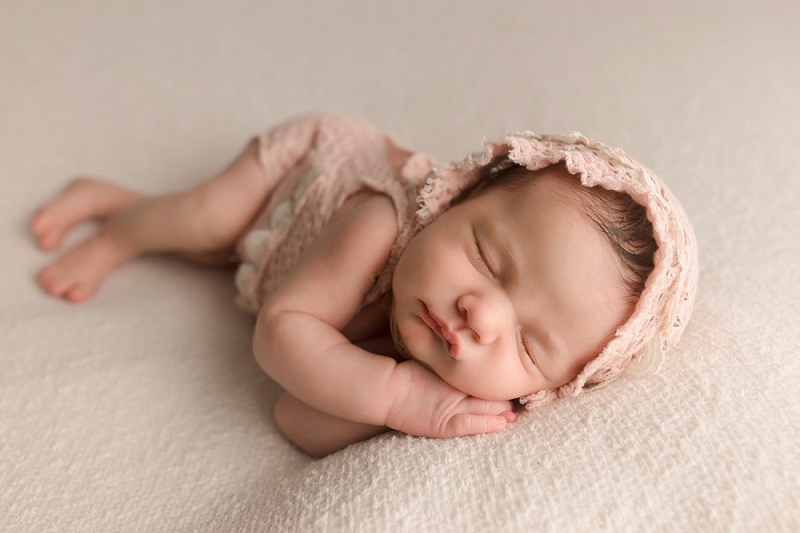 Eliana has the sweetest little mouth, full head of luscious hair, and dainty fingers and toes.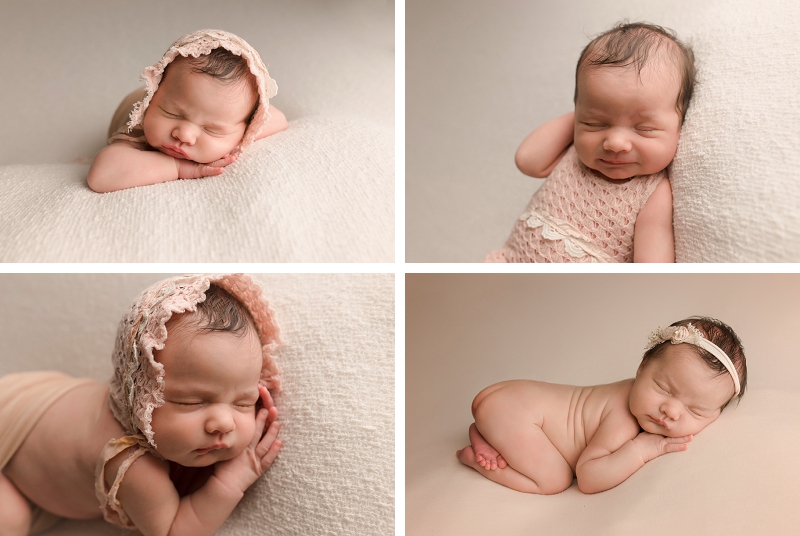 This little one was so good natured.  Not much fussing at all.  Like all babies she liked the heat of the studio and drifted off to sleep after a full tummy.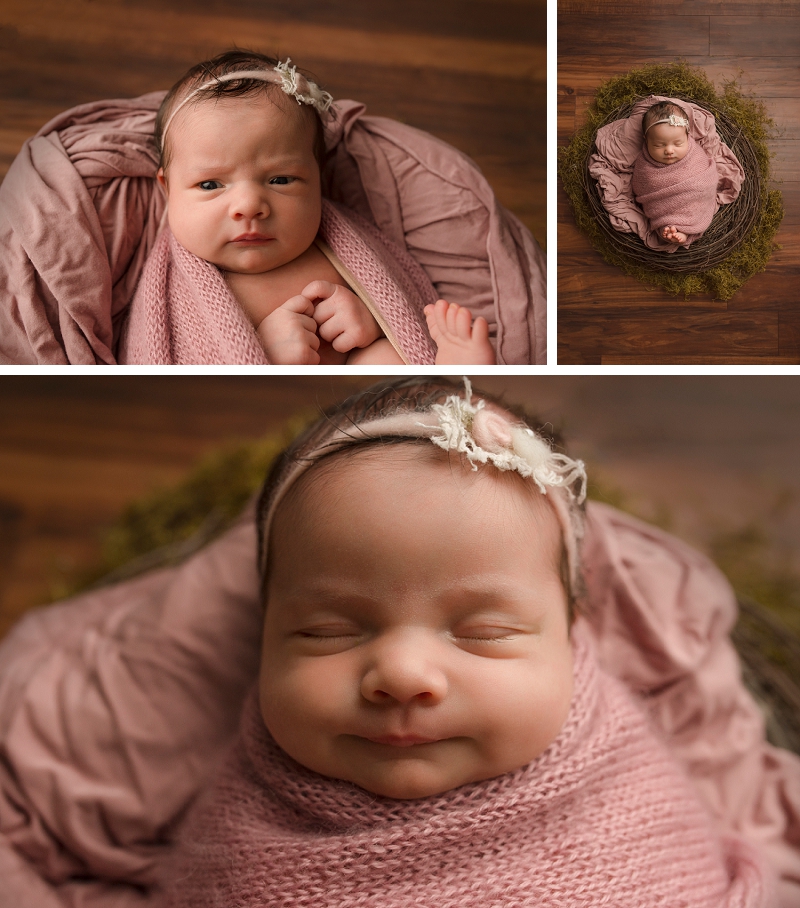 Eliana also really liked being swaddled.  A tight swaddle helps newborns feel more like they are back in the womb.  The familiar cramped space comforts newborns so much that I often find myself giving swaddling lessons to new parents before they leave the studio!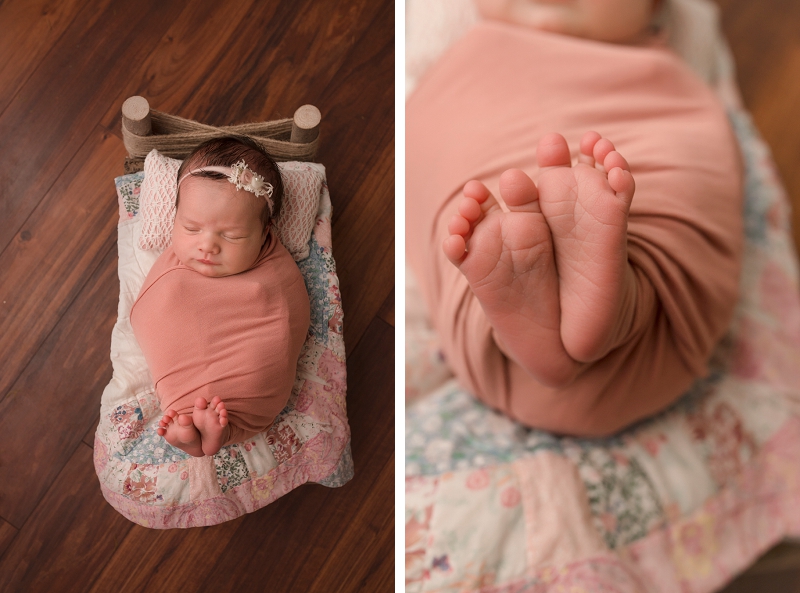 Plus it gives me a way to focus on those sweet toes!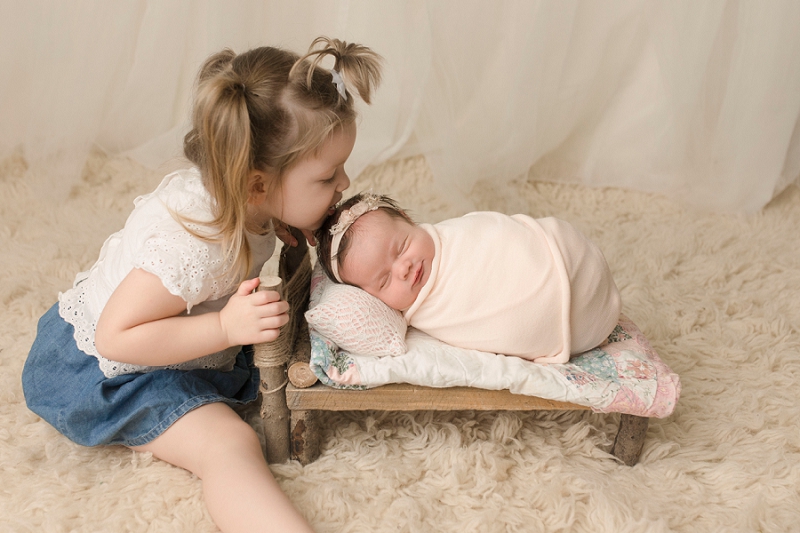 Eliana also has the most amazing big sister Ava.  I didn't pose this image.  Ava had to kiss her tiny baby sister every time she could! And look at Eliana's smile!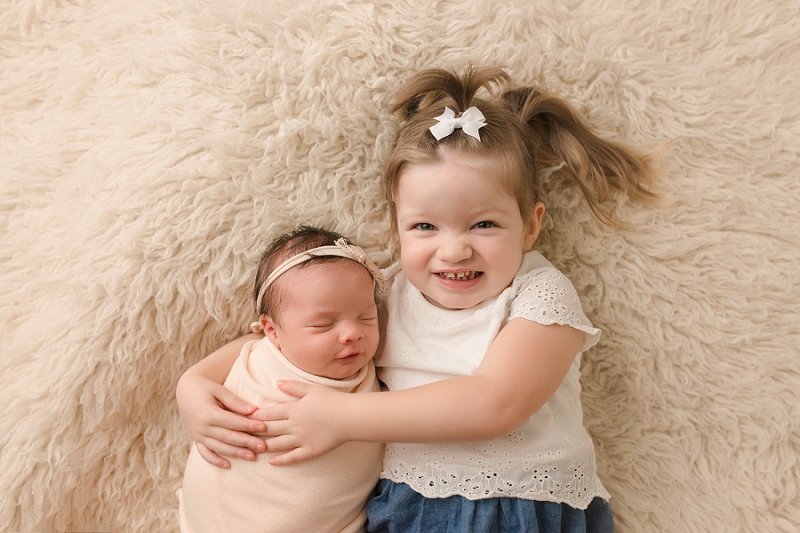 The extra bonus of the swaddle is that Eliana is super protected from the jostling of a two year old loving her roughly and joyously.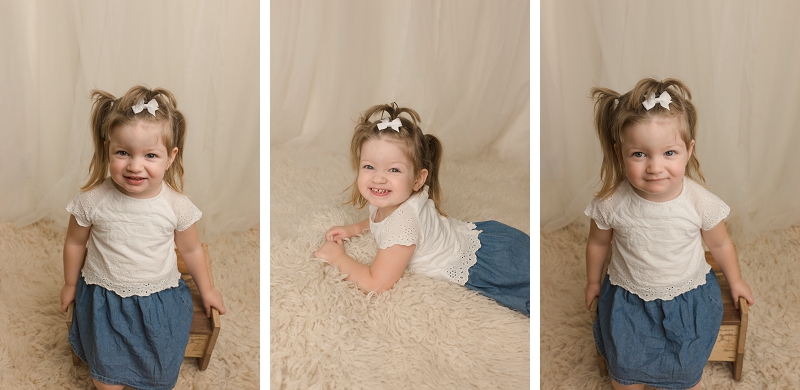 Ofcourse, we took some of Ava alone.  Isn't she darling?  She was curious and silly and sugar and spice: everything a two year old should be!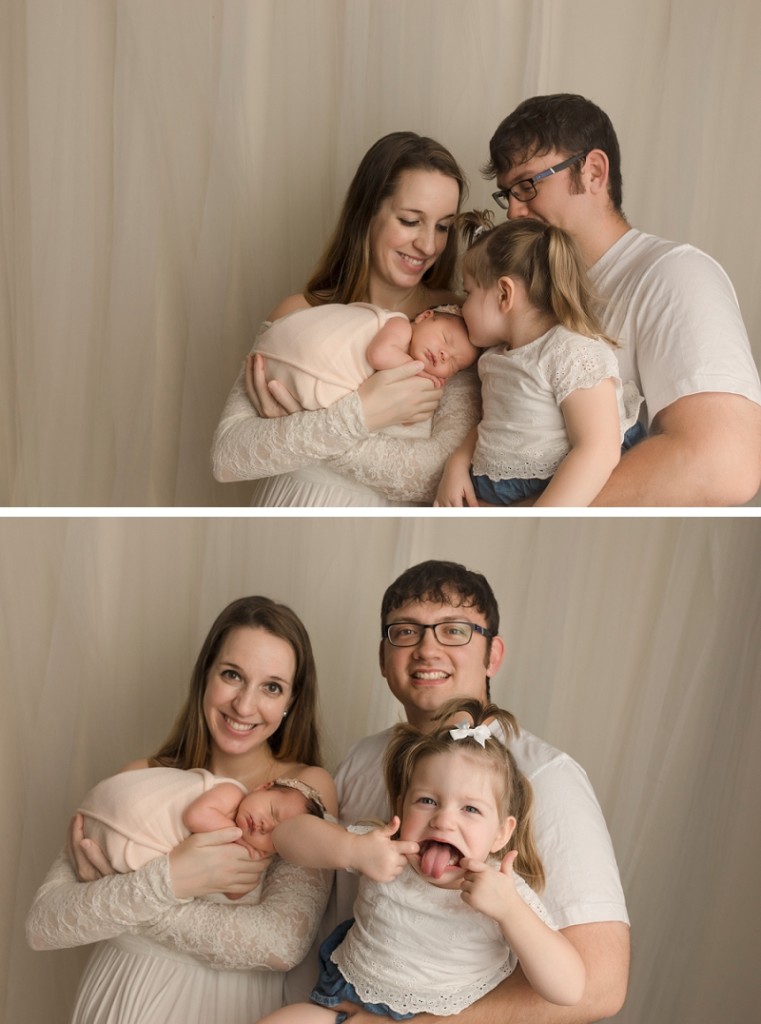 I mentioned the spice already, right?  This image cracked me and mommy up!  It's so fantastic!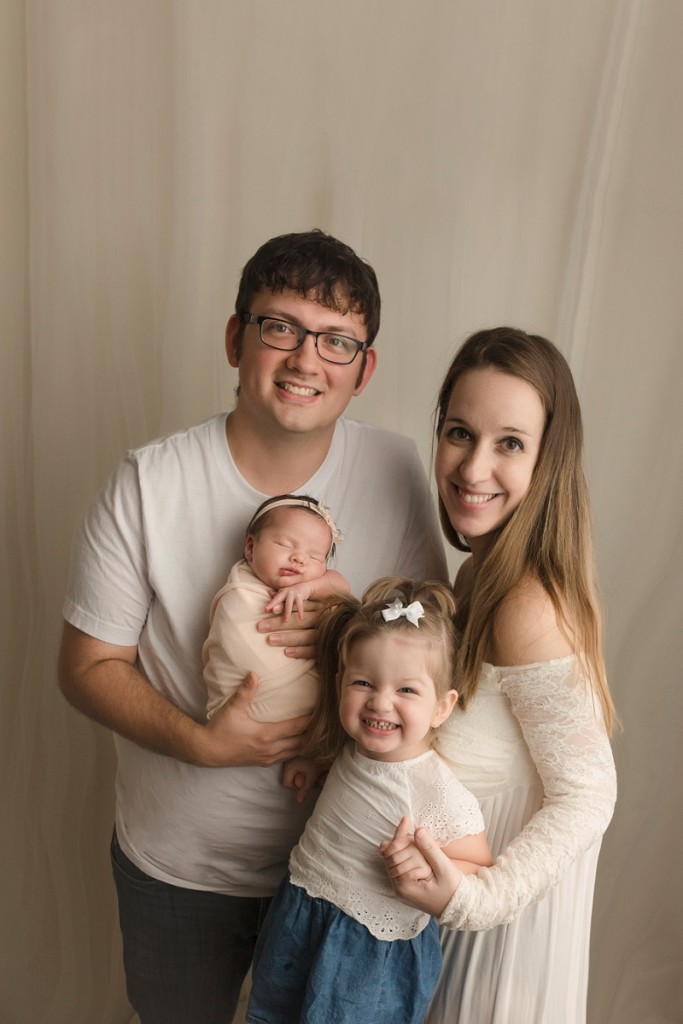 But we did get this smiling family photo too.  Mama had spent a lot of time reading over and implementing  my tips for Preparing Big Siblings for Photo Sessions and Ava was able to shine!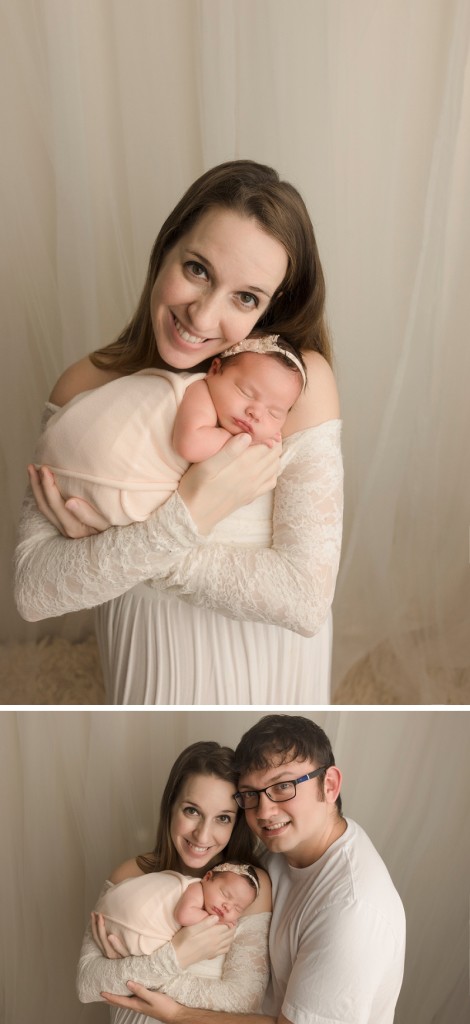 While Ava played with my Little People Zoo, we grabbed images of just mommy and daddy and their new little love.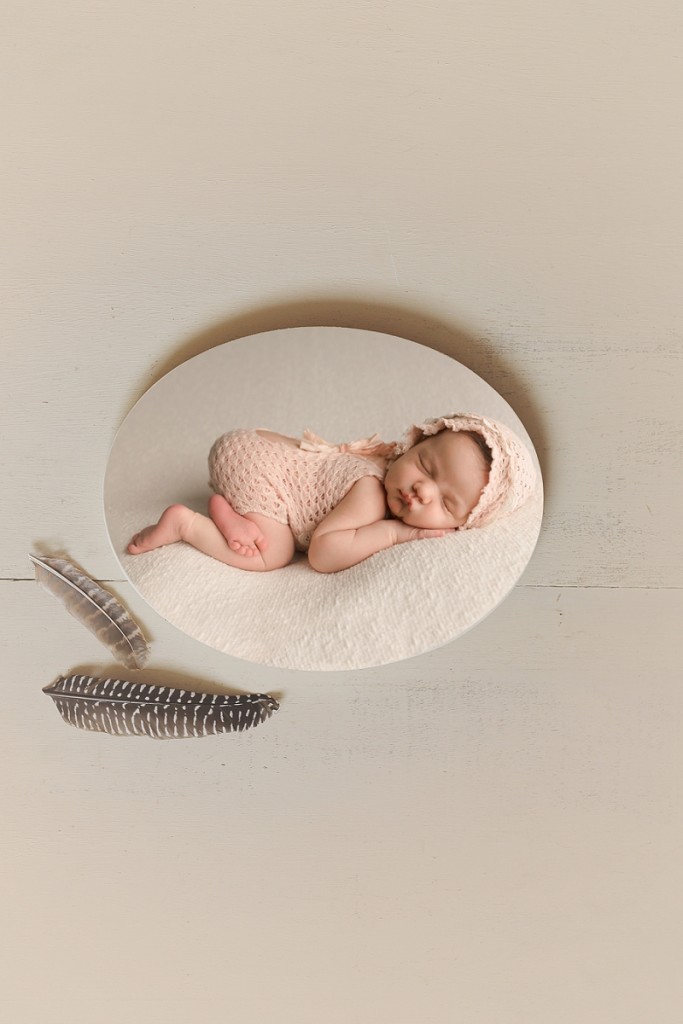 I love how this oval wood print turned out in this sweet romper we have at the studio.
Are you thinking about booking your own newborn session?  Sessions book quickly and I recommend booking in your second trimester.  Contact me today to discuss your dream session.