Large Family Newborn Pictures Greenville SC
Are you looking for a photographer skilled in Large Family Newborn Pictures Greenville SC? I love the big siblings almost as much as the babies! There's something marvelous about playing with a 2 year old and then waiting for them to take interest in family photos. And talking to a 4-8 year old is a blast! They have such unique perspectives on the world and love the one on one attention.Big families are a joy and deserve to have their newborn milestones recorded too! Brooke and Carly were no exception. These two were a sheer delight and absolutely adored their new baby sister.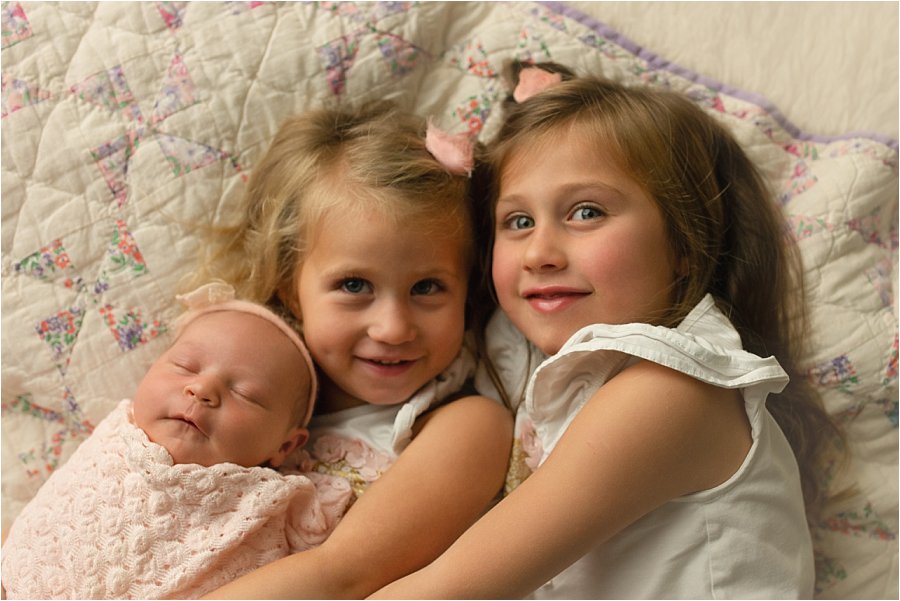 I also captured both Brooke and Carly alone for their separate portraits. It helps big siblings to feel valued when I start with their pictures, but you also deserve quality images of your big kids!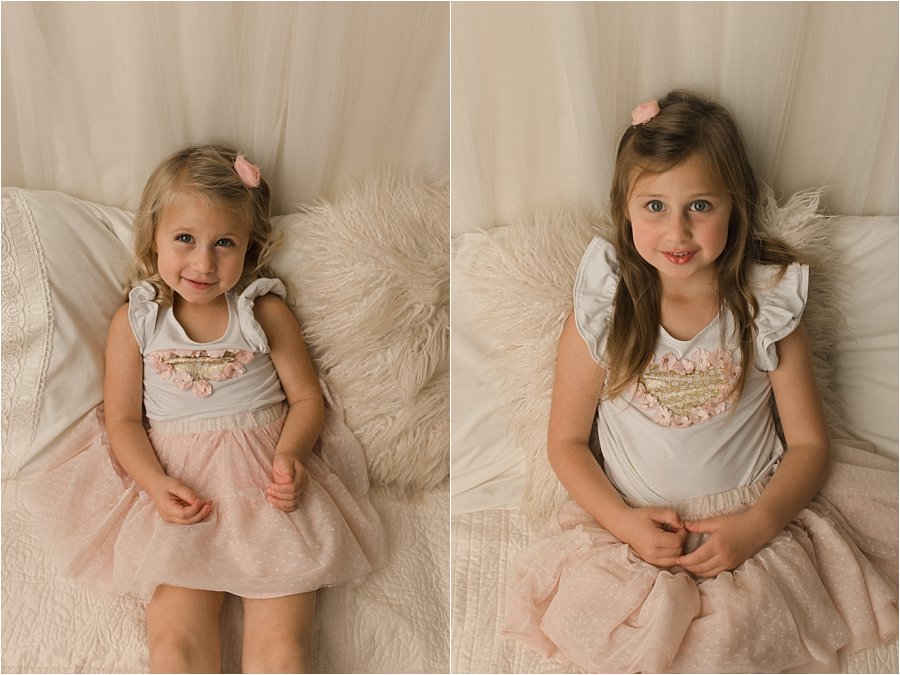 After I do individual portraits and portraits with the baby, I add in mom and dad for family portraits.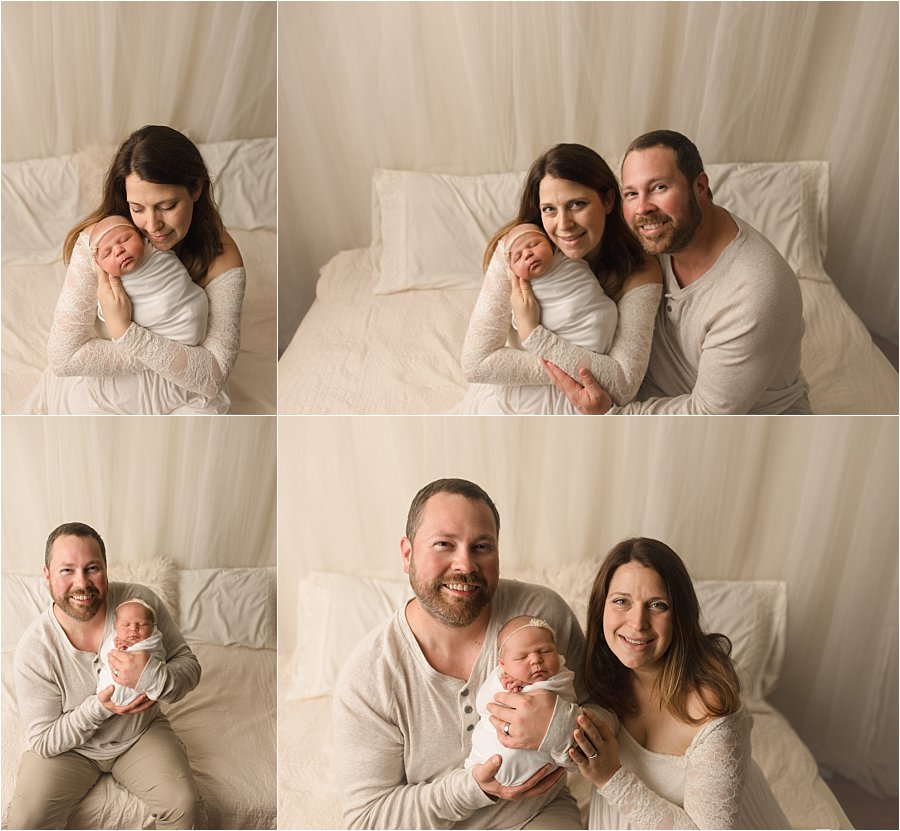 When I've finished with the big siblings, I recommend that dad or grandma take them from the studio for a special date. This gives big siblings a reward for excellent behavior and a smaller window to focus on behaving in a new space. Additionally, mom gets a moment to decompress while I care for and pose the newborn baby.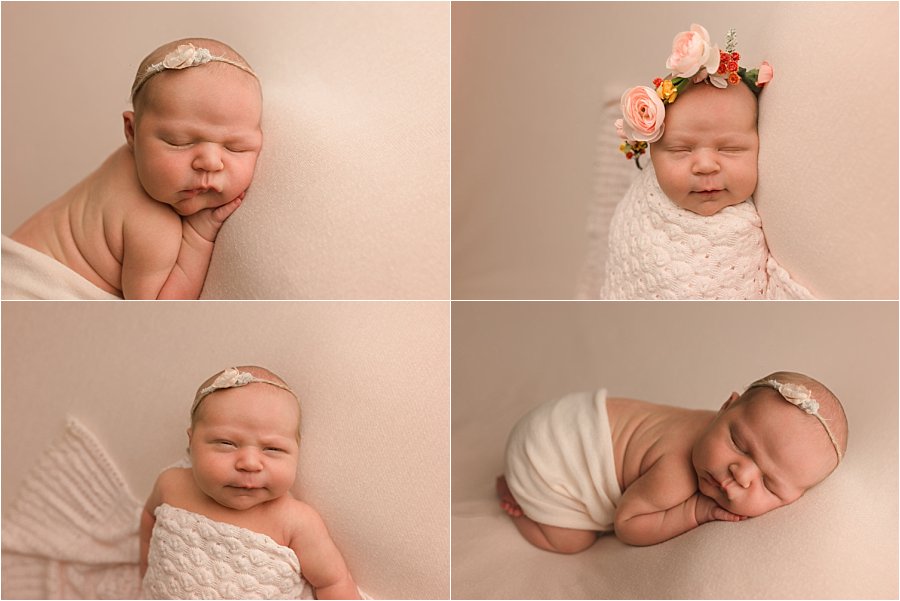 Mama Ali requested that I use this baby quilt, an heirloom from her family. I loved using it in the sibling image and also in this little bed with baby Carly!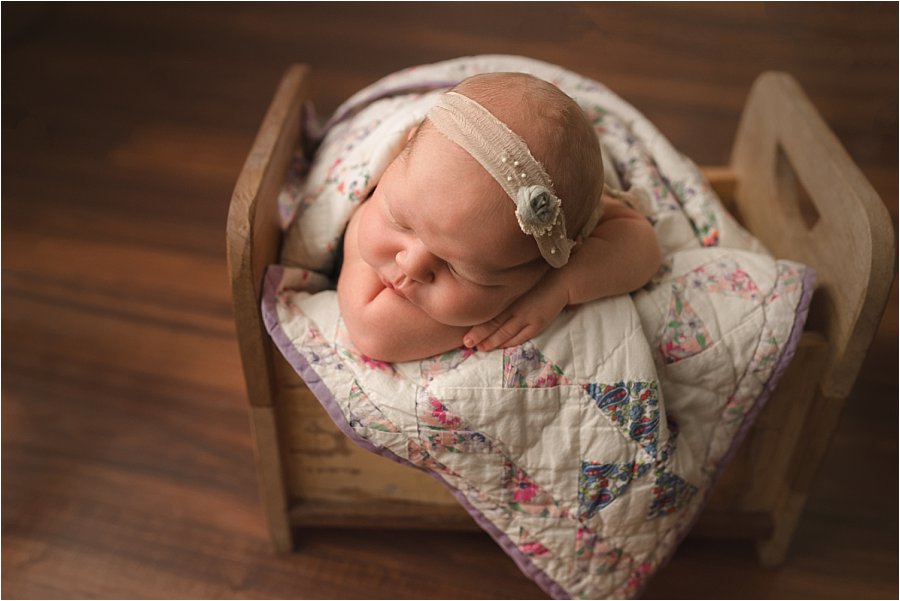 This black and white image of Carly in her mama and grandma's hands was also a special request. I adore it!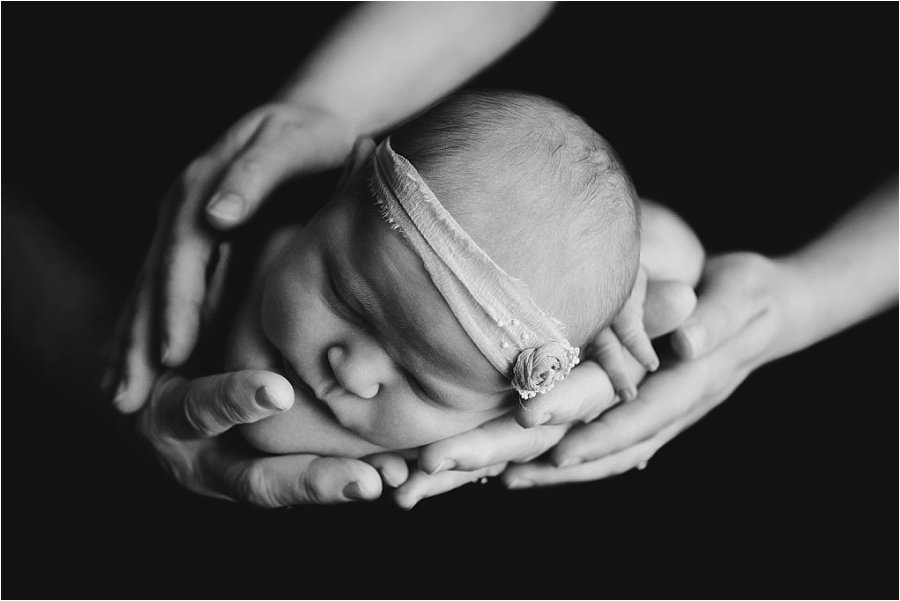 Are you looking to book your own Large Family Newborn Pictures Greenville SC? I'd love to serve you! Tell me about your ideal session and by clicking here. Or click here to learn about working with me before filling out the form.