Maya: Natural Simpsonville SC Newborn Photographer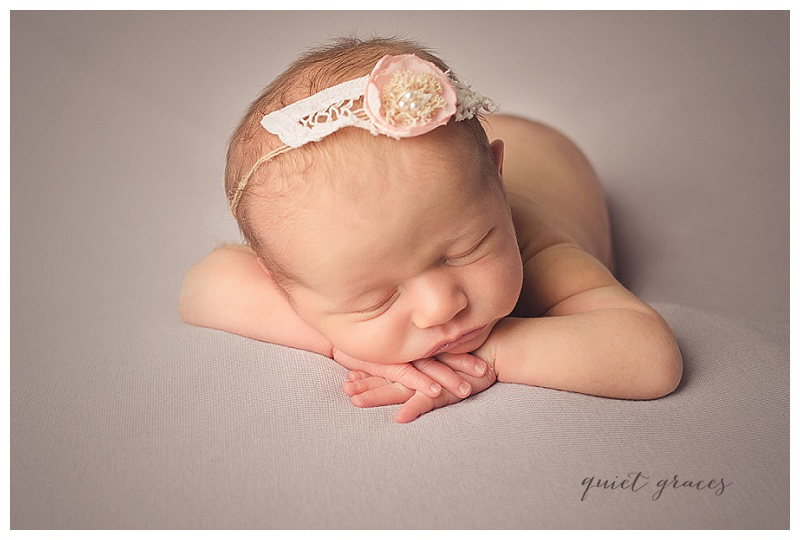 Sweet little Maya came to visit me in my Taylor's Studio. We played around with a bit of color to match her purple and grey nursery.  I usually keep my sessions pretty neutral colored to highlight all of your little one's beautiful features, but this was a fun change of pace since I had back drops in both colors in the studio.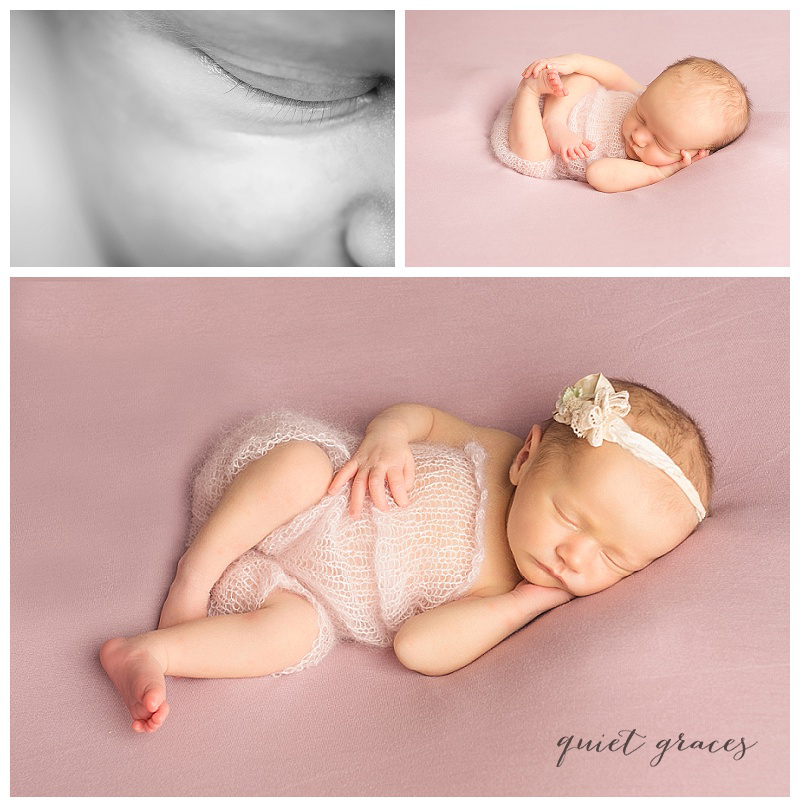 Maya's parents were both detail oriented engineers which led naturally into a discussion of newborn details.  We laughed about the hundreds of things no one tells new parents.  Like the color of a newborn poop.  Or what sleep deprivation actually feels like. Or how hard you can tap your baby while burping them without breaking them. Or that girls can pee all over you during a diaper change just the same as boys. Or what the immediately postpartum body really looks like.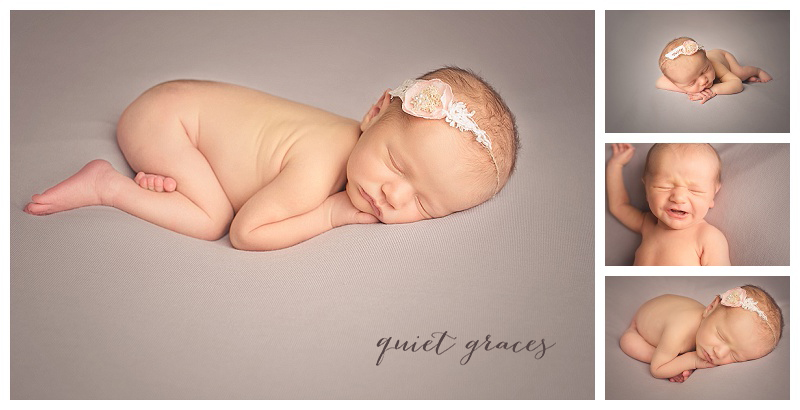 Conversations like this are one of the reasons that I pursued newborn photography as my business focus.  To be there for new parents in their early days of uncertainty and just say "I've been there too.  What you're feeling is normal." is my favorite part of any newborn session.
Being detail oriented also means that Maya's parents read and followed every detail of my parent prep guide.  Maya drifted off to sleep like a champion after a warm studio feeding and allowed me to pose her in so many set ups.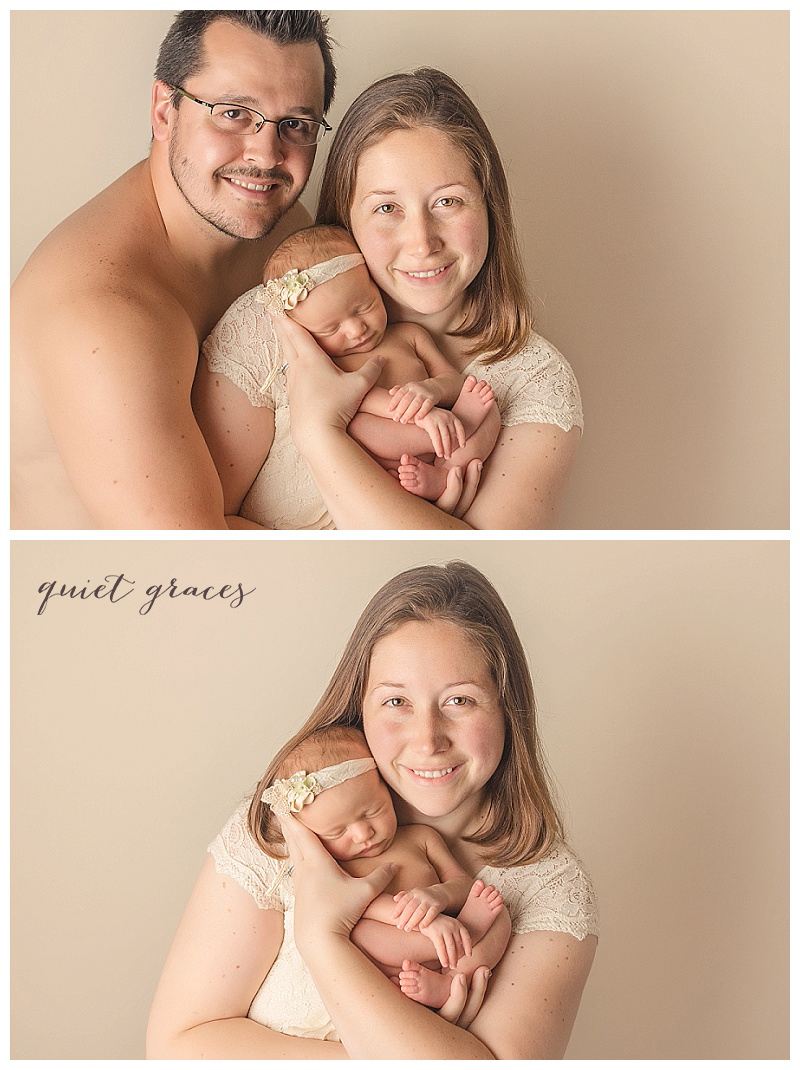 We were even able to sneak a few parent images in their Petite session 🙂