Natural Simple Newborn Photos Greenville SC
When Larisa and Angelo walkined it the studio for their Natural Simple Newborn Photos Greenville SC, I was immediately sure that we would be friends.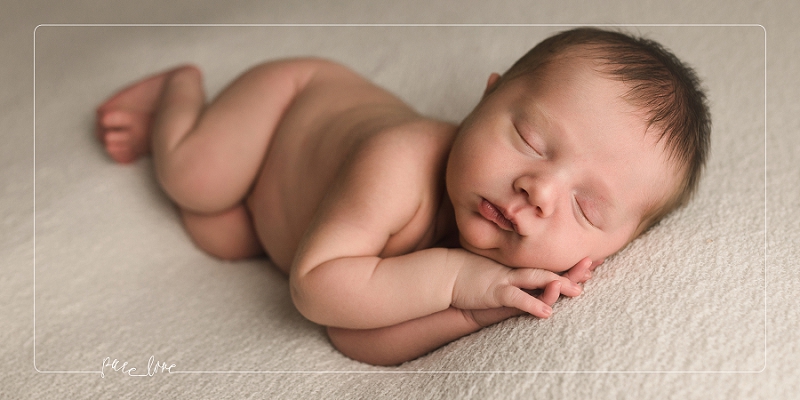 First, Larisa was wearing a dress that I owned in my studio wardrobe. Second, their smiles were so warm.   Finally withing ten minutes of their session's start they we were all laughing hysterically at a text conversation.  You see a stranger had been added to a group text and Larisa and Angelo were totally creating sheer mayhem confusing this person.  It was hysterical as this person tried to figure out how he knew them.  Truly, I was in love with this fun loving couple almost immediately.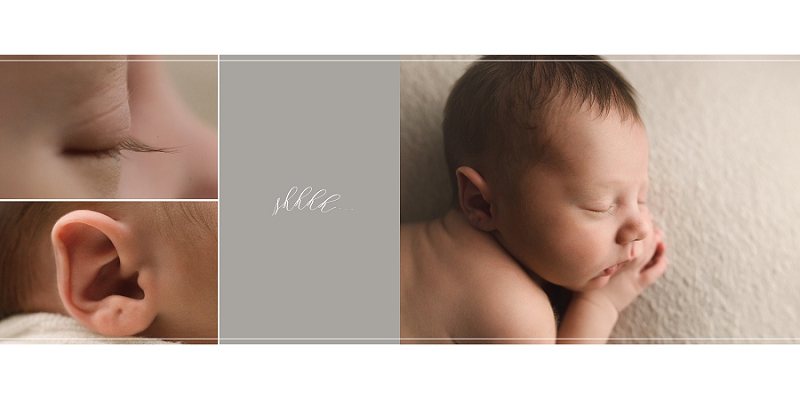 And then we discovered that Luca also had Gandalf eyebrows: these beautiful sheer blond eyebrows that stuck out in all directions.  It was impossible to photograph this phenomenon, but that's okay because Luca had some many other beautiful features. His eyelashes, his tiny ear dimple, and this beautiful profile are quiet possibly my favorite album spread that I've ever made.  But really, Luca was just exquisite.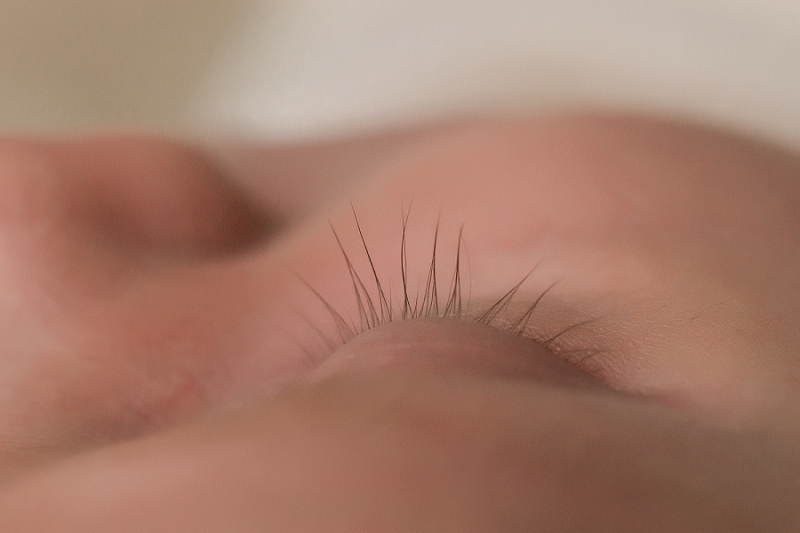 Luca even gave us a few smiles.  And this is my first newborn smile with eyes open ever recorded.  He was just 10 days old!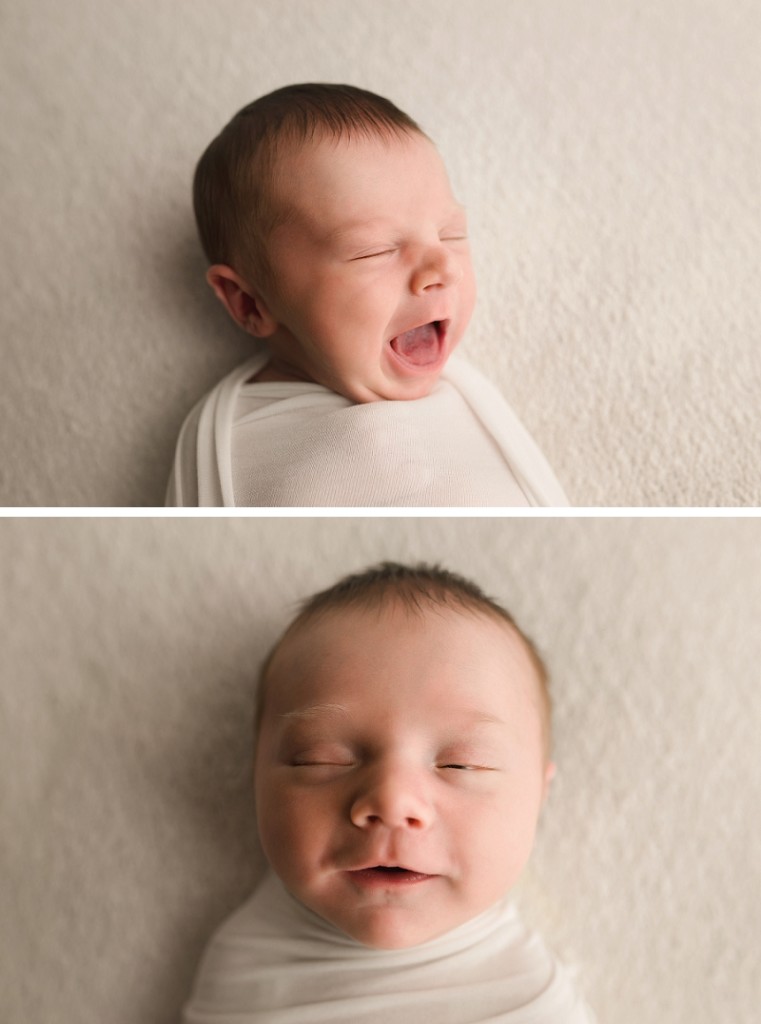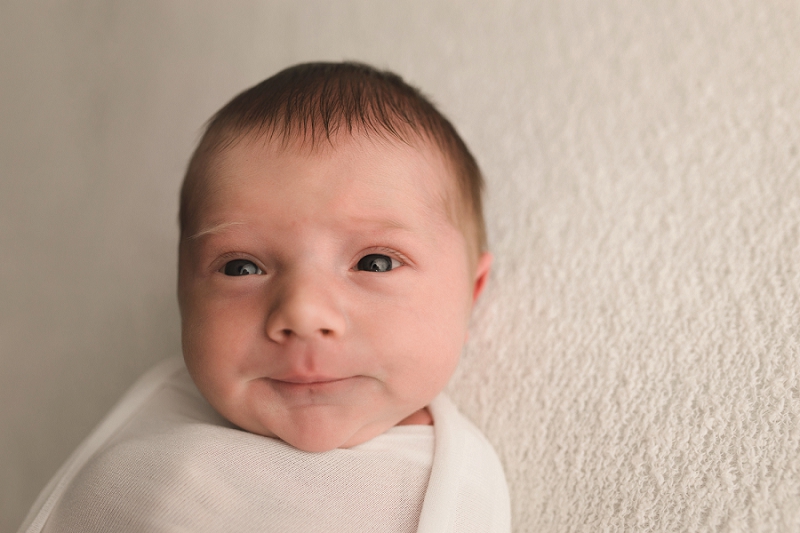 While I adore a newborn on creamy backdrops in all their simple and profound glory, I also love capturing relationships even more.  And as I mentioned, Larisa and Angelo are perfectly matched in laugher and joy.  Luca completes them. The way he fits in their arms and the way they dote on him: breathtaking.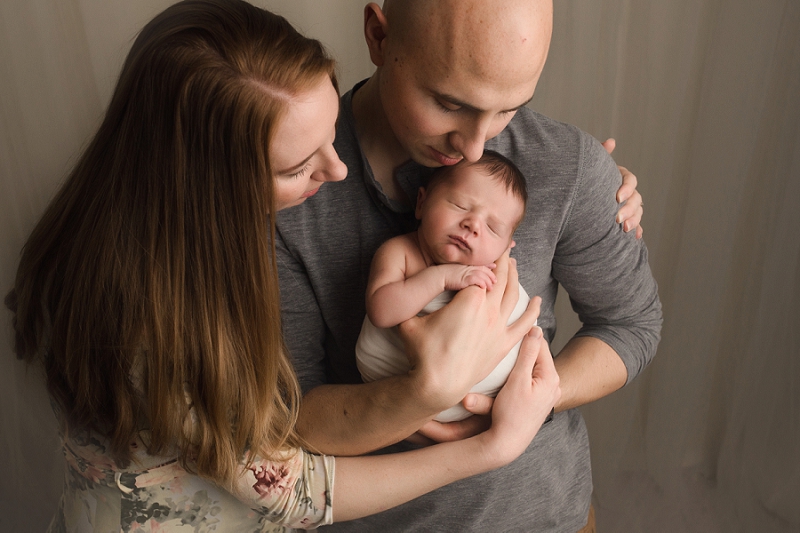 Larisa and Angelo, you already know the secret to both parenting and marriage: laugh often and never take yourselves too seriously.   Add in the ability to say "I'm sorry I was wrong," and you will be wiser than most couples and parents are.  Luca is so blessed to have you.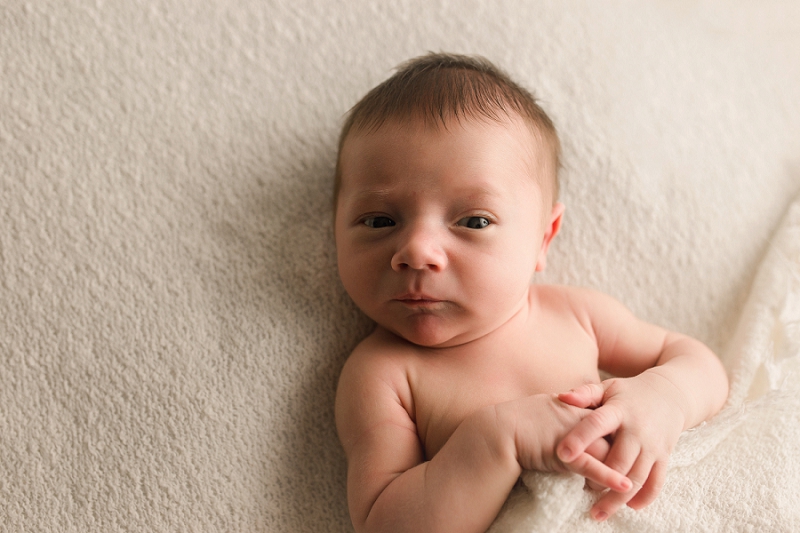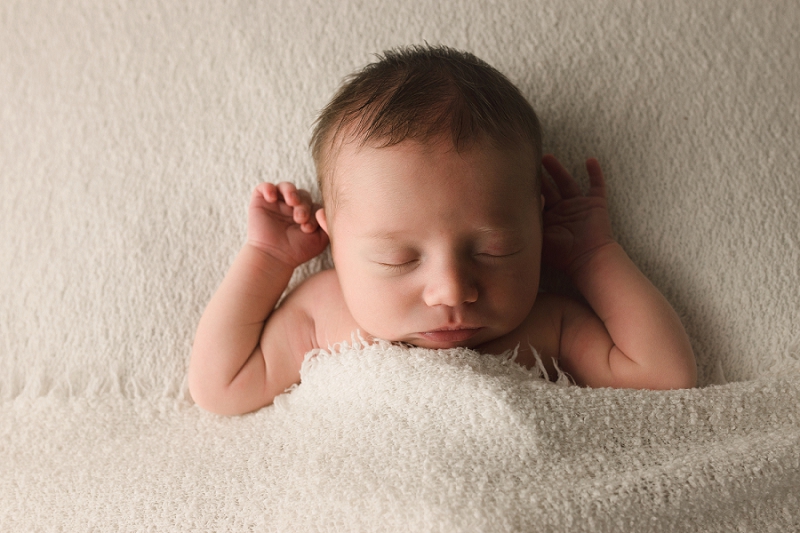 Are you interested in booking your own session for Natural Simple Newborn Photos Greenville SC?  Need a resource for deciding on the best photographer for YOU?  Insert your email in the box below and I'll send that right over!